We've been planting a hedge at the Crossroads. You see, we live where two heavily traveled roads cross, and we've been thinking now for a few years that a hedge might add a little more privacy to our corner.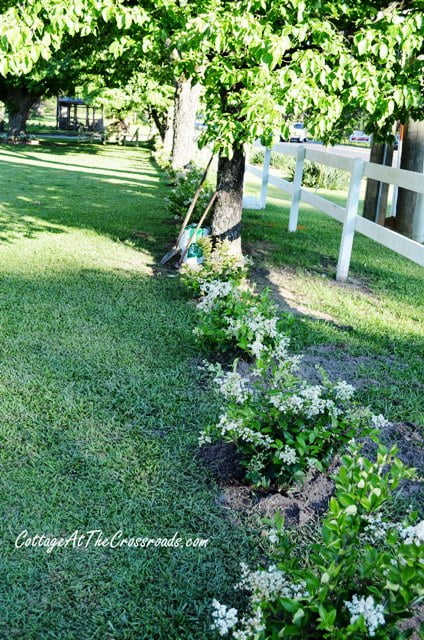 We debated about what type of plant we would use, but we settled on waxleaf ligustrum. It's a tough, old-fashioned plant that's been around forever. It's evergreen here in the South, grows rapidly, and requires little care.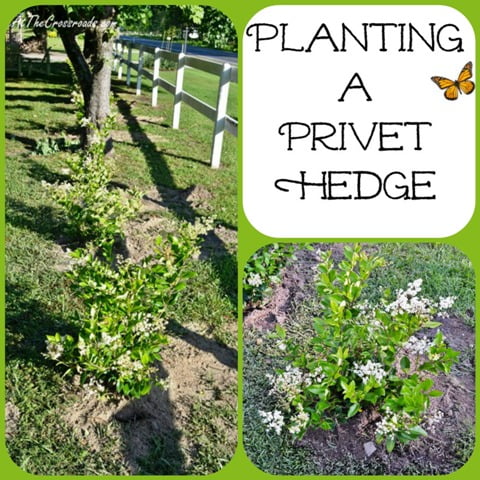 It will get tall and bushy rather quickly, particularly if you keep it pruned. Ligustrum, sometimes called privet, will grow in part shade and full sun. Ligustrum is so commonly used as hedges they've become known as privet hedges.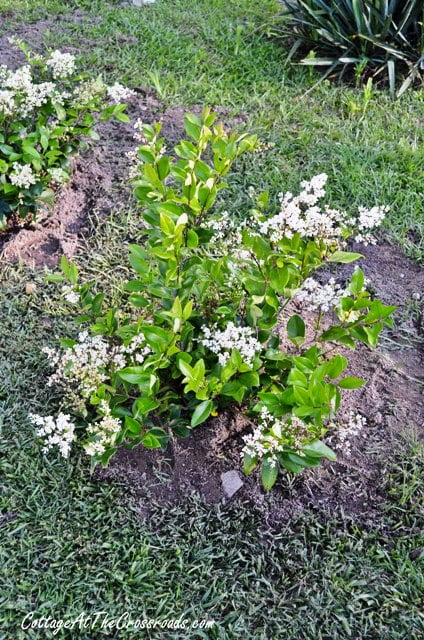 In late spring, they produce white flowers that are magnets for bees. After they flower, you can start shaping them up. We are very familiar with these plants as we had some growing as a hedge at our former home. They excel as a hedge but are not pretty foundation shrubs.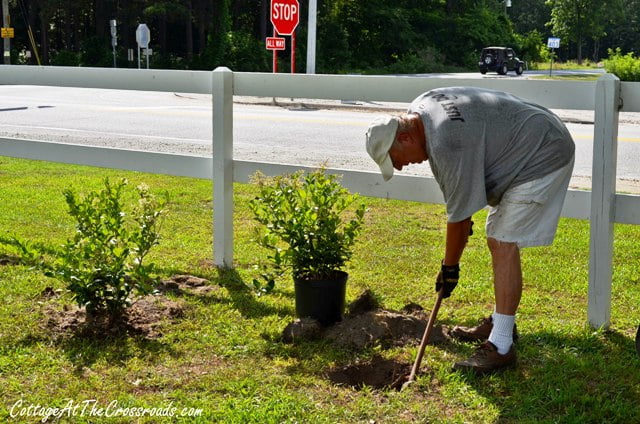 Leo has been planting these shrubs for the past two weeks. He had to get out the ax to chop through a few roots while digging the holes.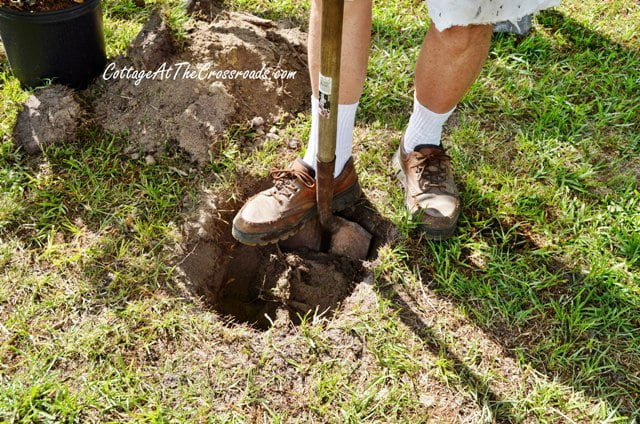 He dug the holes nice and deep, about twice as large as the container that they came in.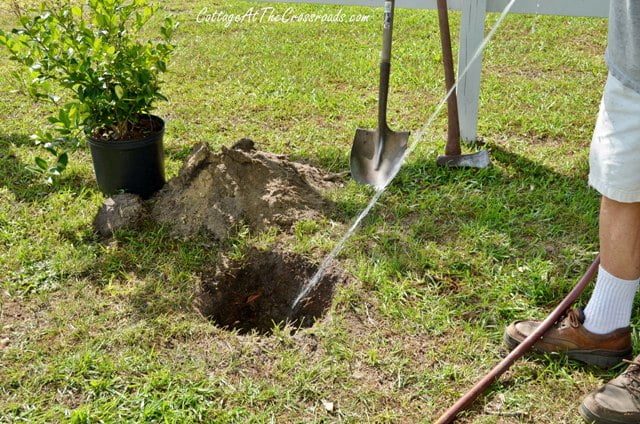 Next he filled the hole with water.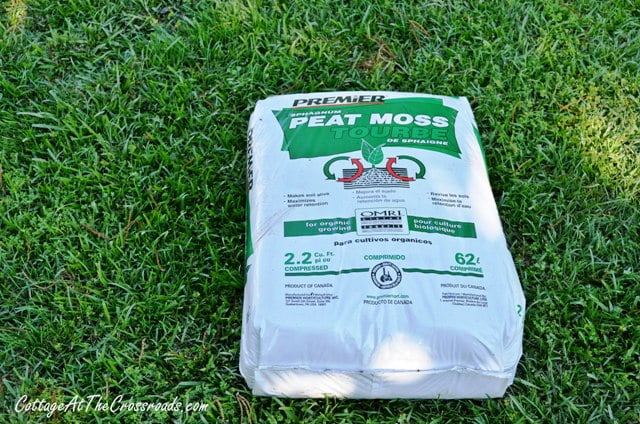 Now here's the secret to successful planting of shrubs-peat moss! Peat moss retains moisture around the plant roots and keeps the soil loose.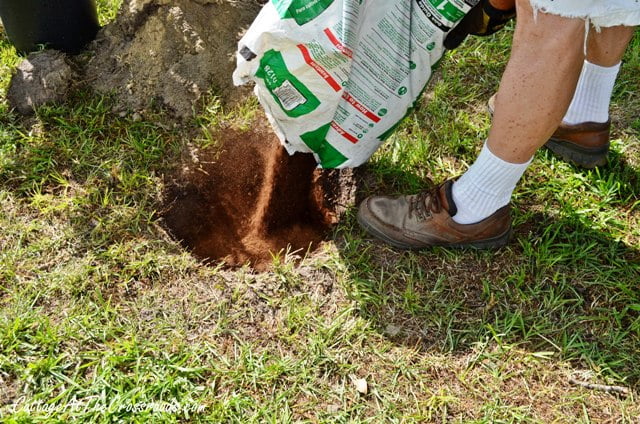 After adding water to the hole, he pours in the peat moss and then adds the plant to the hole.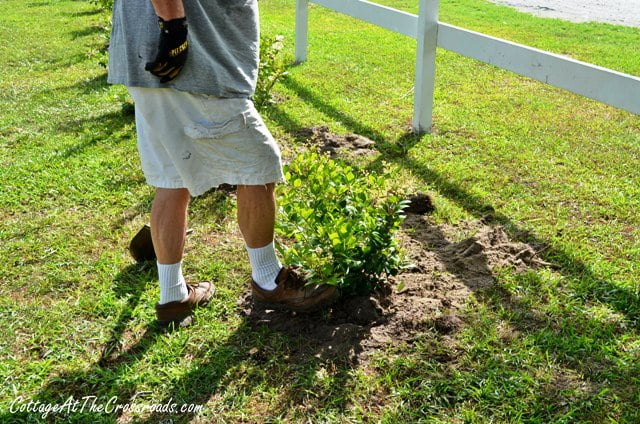 Then he takes his foot and presses the plant into place.
And he comes around to the other side and does the same.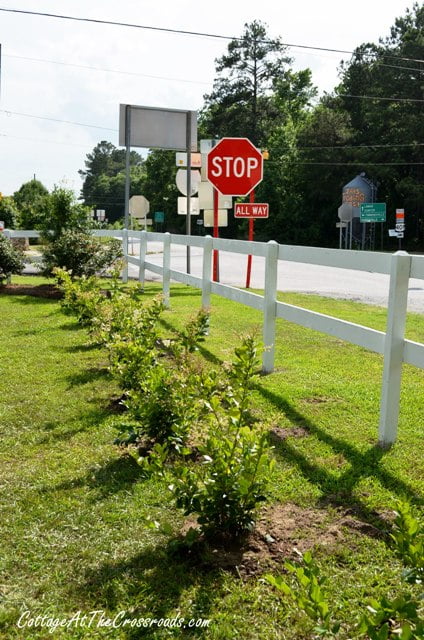 Bless his heart! He did that 27 times! But we have a hedge now, and with the rain that we've been having this week, it will be tall and bushy before we know it.