These Buttered Rosemary Rolls are now expected at all family gatherings and I don't mind making them at all because the recipe is super easy. If I can make something that looks and tastes this good, then you can, too.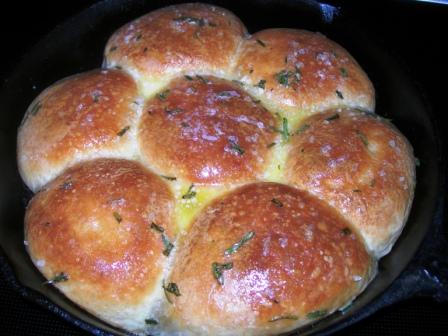 Everybody in our family loves these rolls. I first served them two Christmases ago and everyone asked for the recipe. Well, here it is for all to enjoy. Is it my recipe? No. I found this recipe on The Pioneer Woman's blog.
The only thing difficult about making these rolls is finding the right frozen roll dough. Don't even try this recipe if you can't find these. Believe me, I've tried.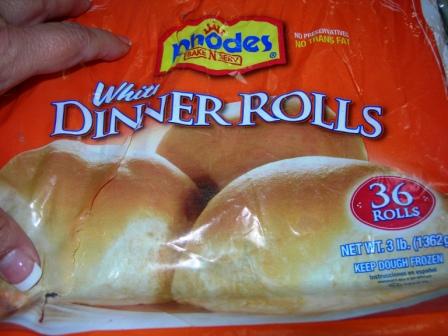 You must use Rhodes Frozen White Dinner Rolls in the orange package! You may have a little trouble finding these. When you do, stock up. Other people are on to these now. The only grocery store that carries them in my area is Walmart.  Besides this most important ingredient, here's what you'll need to make these rolls: olive oil, butter, fresh rosemary, and course sea salt.
On the day you're going to make these rolls, you will need to allow about 3-4 hours of time for the dough to rise. First, put a little olive oil in the pan that you plan to cook the rolls in.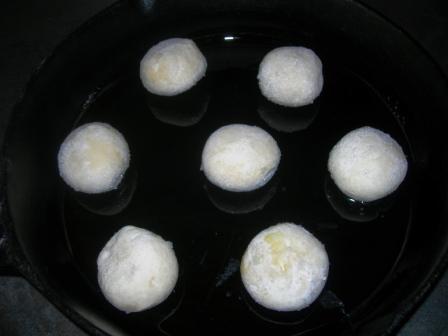 Here I have placed 7 of the frozen rolls in a cast iron skillet. Why? Because the Pioneer Woman told me to and she was right! If you just want to make a small amount of rolls, then this is the best way to do it. The cast iron pan makes the bottom of the rolls a little crispy. Notice that 7 rolls fit inside perfectly. Don't put in more or less. If I am just making 7 rolls, then I wrap a rubber band around the top of the roll package and stick it back in the freezer. Works great!
But, if you making rolls for a large crowd, then you can put them in a jelly roll pan like this.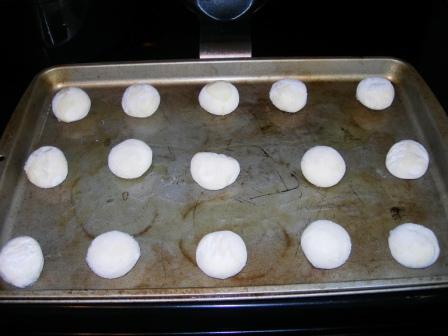 But don't forget to smear some olive oil onto the pan before you put your frozen rolls into the pan.Put your pan of rolls in a safe place for 3 to 4 hours. The package says to cover the rolls, but I don't bother to do so. Works fine.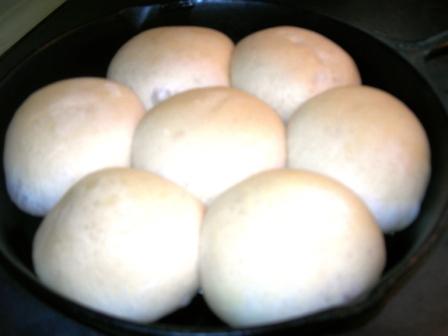 When your rolls look like this, you are almost ready to bake. Preheat your oven to 350 degrees.
Get your scissors and snip some small pieces of fresh rosemary. Don't even think about using dried rosemary! It must be fresh and it makes all the difference in the world.
You can get your rosemary from the grocery store or you can snip a little from some rosemary that you are growing. Here's my little pot of rosemary that sits in my window.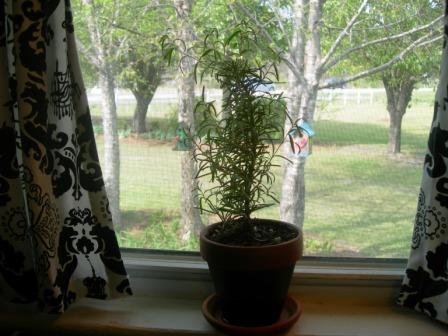 I grow rosemary inside during the winter just for these rolls!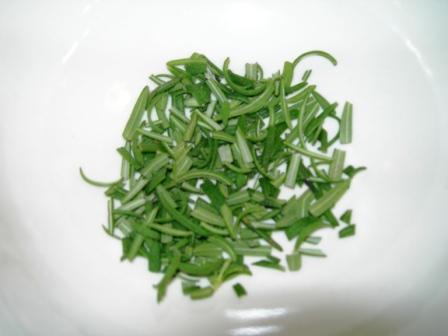 You only need about this much rosemary.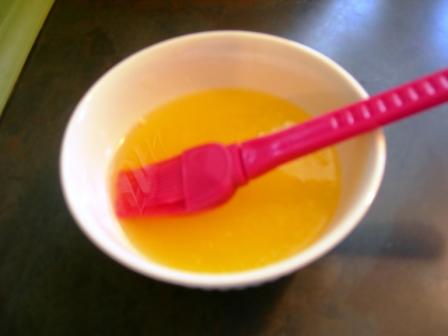 Melt about ½ stick of butter for 7 rolls. Melt more if you're making a large pan of rolls. Brush the tops of the rolls with the melted butter.
Now, this next step is very important! If you leave out this ingredient, your rolls will be good, but not nearly as good as they could be. Here is the secret ingredient.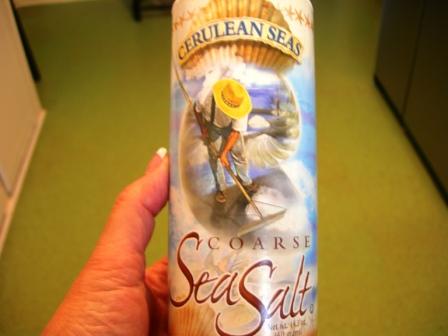 Coarse sea salt! Make sure it says coarse on the container you buy. Sprinkle the tops of the rolls with the sea salt.
Next, add the rosemary to the tops of the rolls. Here they are, all ready for the oven.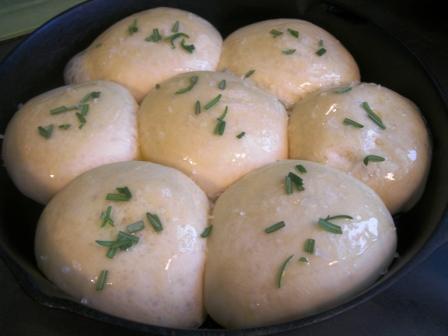 In this photo, you can see about how much rosemary to add. Bake the rolls at 350 degrees for 15-20 minutes until the tops are golden. (The Pioneer Woman cooks her rolls at a higher temperature, but I follow the instructions for baking on the package.)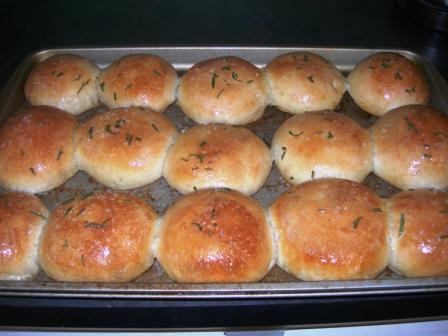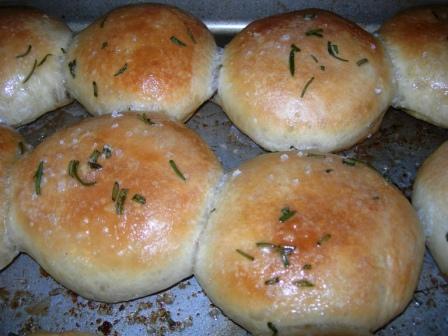 Look at those rolls! Yum!!!
Sometimes I make several pans of these rolls, put some honey mustard and ham inside, and take them to people who need some homemade goodness!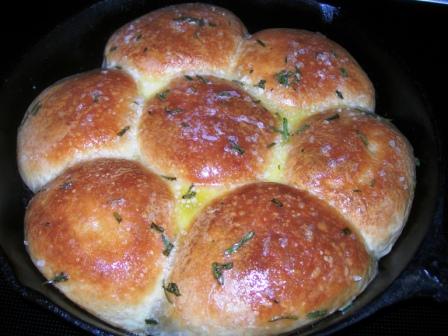 Or, as Pioneer Woman says, just place the whole skillet of rolls on the table in front of your family and see what happens!