Hello, sweet friends! I thought I'd show you the last of the Christmas decor and give you a recap of Christmas 2017 before it becomes a distant memory.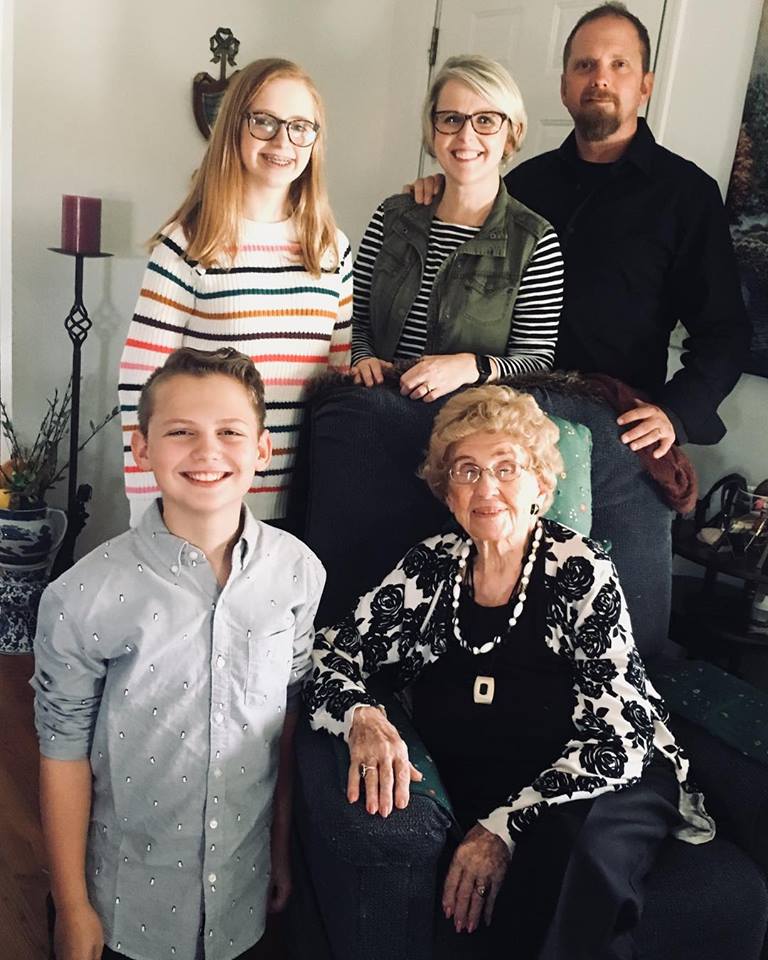 It really has been a busy week or so around the Crossroads. Right before Christmas, we celebrated my mother's 95th birthday. Here she is with my niece and her family. We are blessed to still have her with us.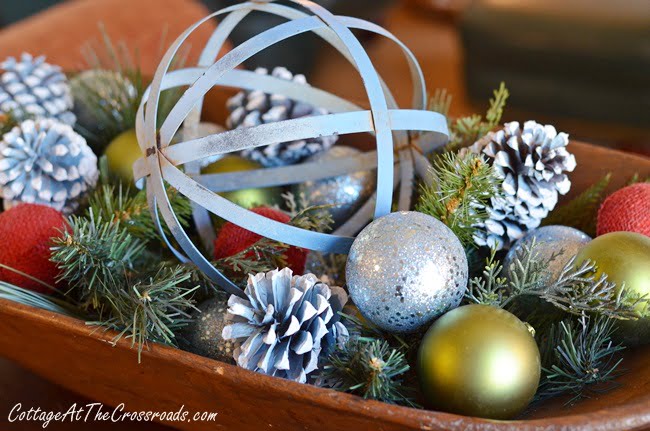 I was tweaking the Christmas decorations up until the last minute. I don't know why I was so behind this year. I even got started with the decorating before Thanksgiving.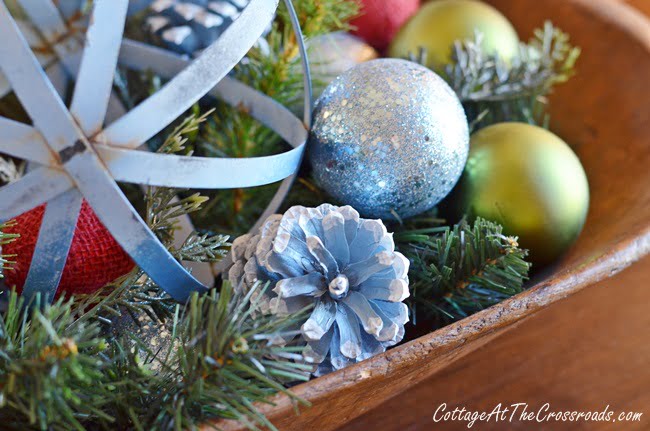 I threw in a few more of those blue painted pine cones in my dough bowl along with some other Christmas decorations. The rusty blue orb has spent a lot of time out in the garden before coming inside.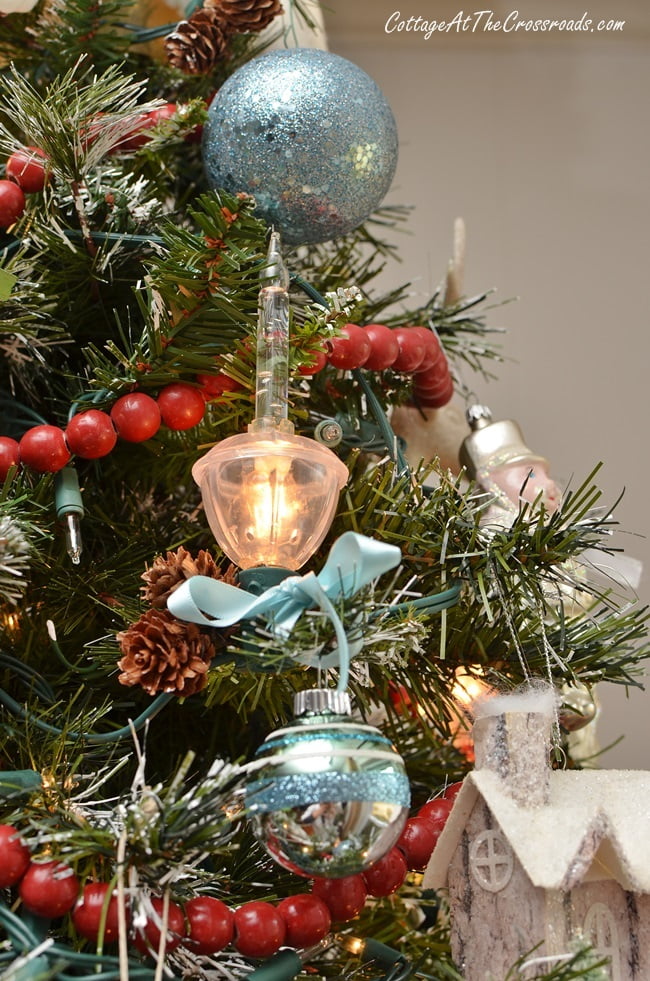 The old fashioned bubble lights have mesmerized me during the entire season, and I'm in no hurry to remove them or the other decorations.
Because I'm tired.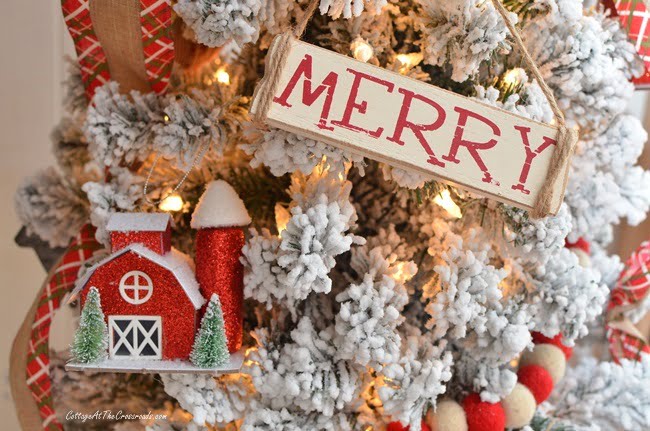 I just want to enjoy the decorations and sit in the glow of the lights without having to clean, cook, shop, or wrap.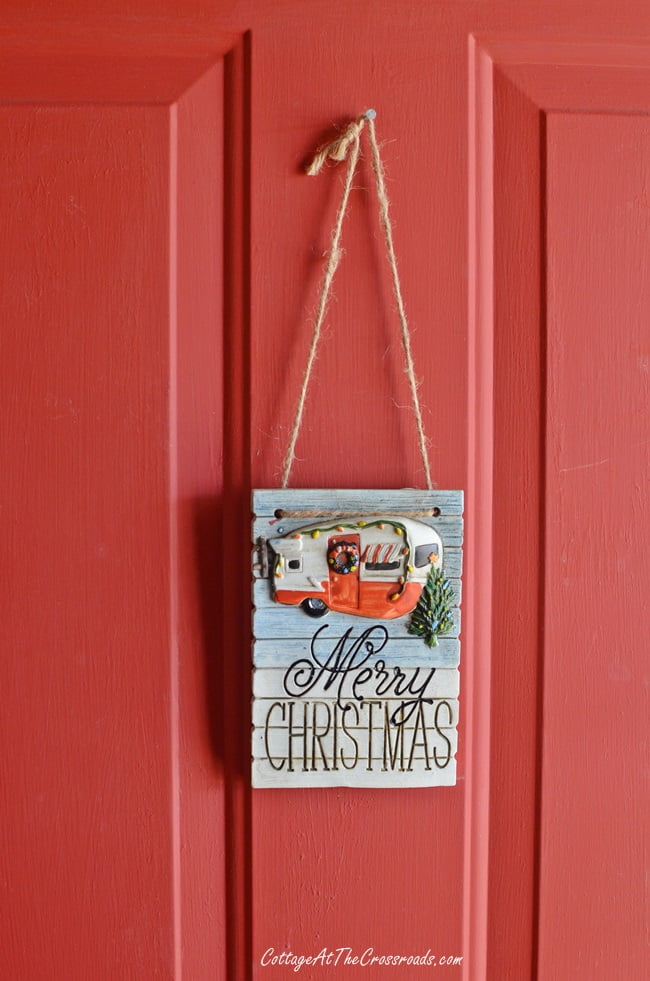 Or decorate. I never got around to putting a wreath on the front door. I hung this vintage camper Christmas decoration on the front door and that's as far as I got.
I don't think anyone noticed or minded.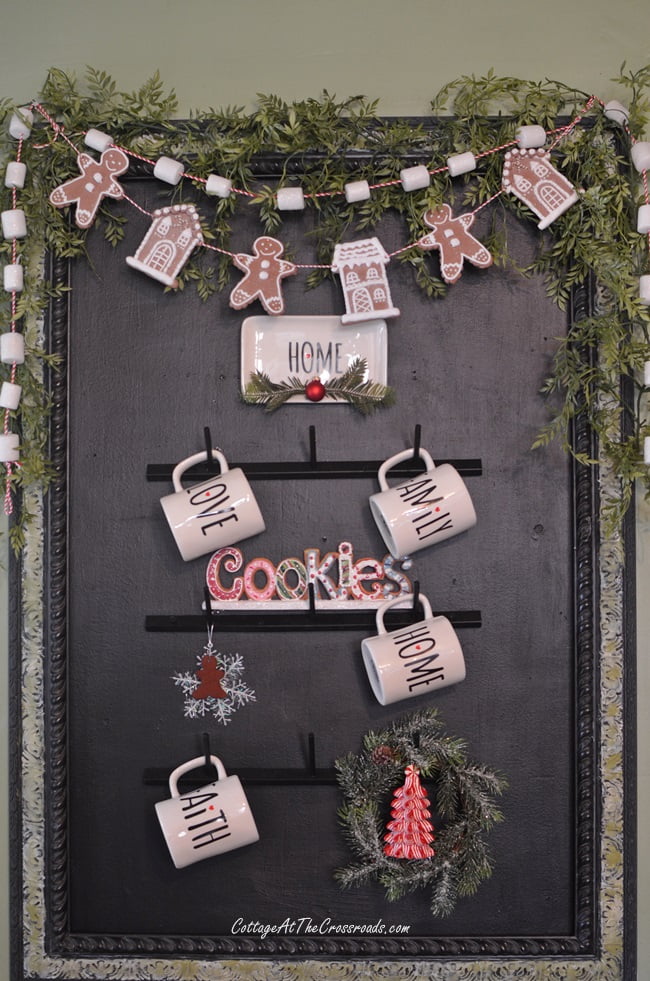 I wasn't even going to put out all my gingerbread decorations in the kitchen because I was running so behind.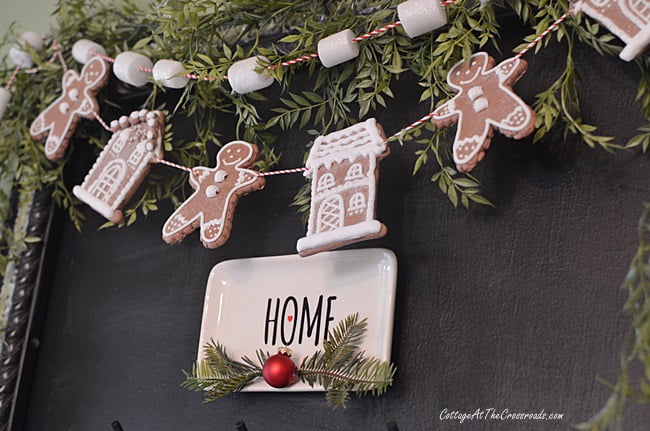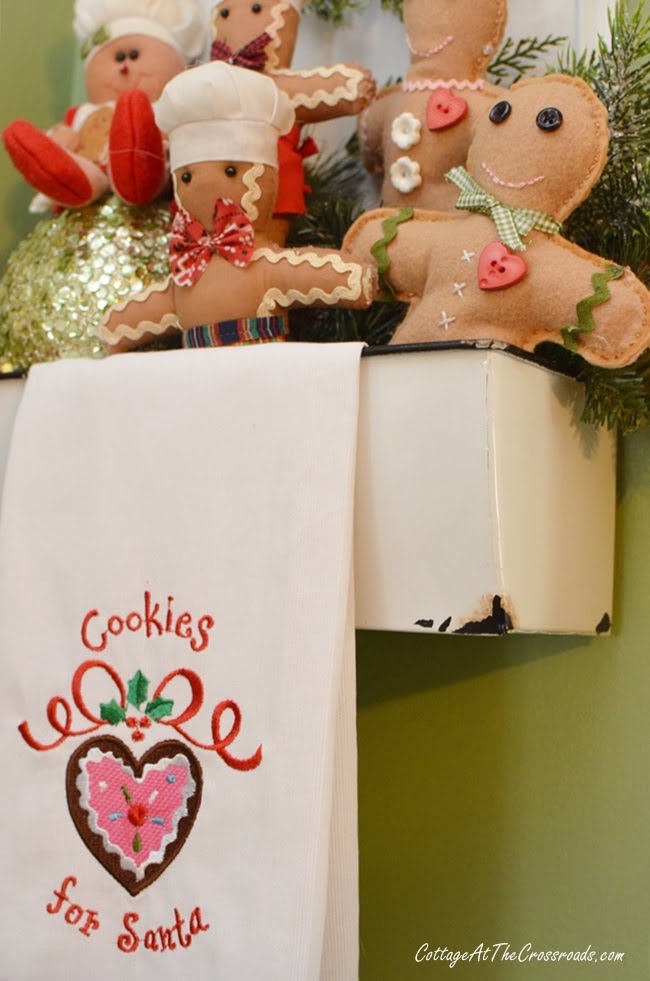 But I'm so glad I did. The new gingerbread and marshmallow garlands turned out to be one of my favorite decorations of this season. Update: I just found both of these garlands on Amazon. Here is my affiliate link to both: marshmallow garland and gingerbread man and houses garland I just smile every time I see these gingerbread people in one corner of the kitchen. 
And these gingerbread ornaments were hung on a tree at the last minute.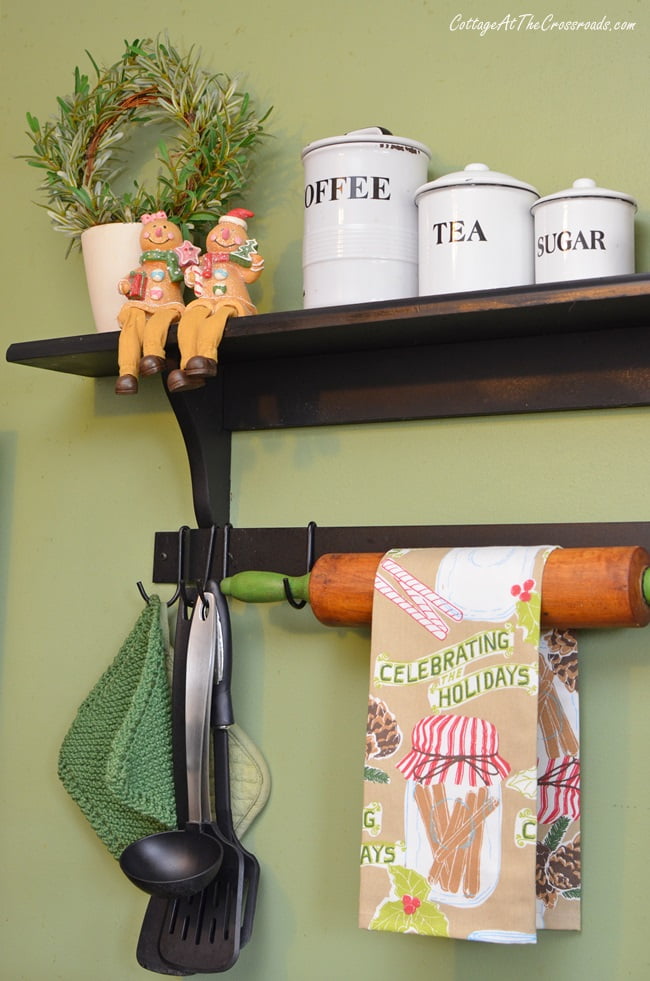 More old favorites were placed in the area around the stove.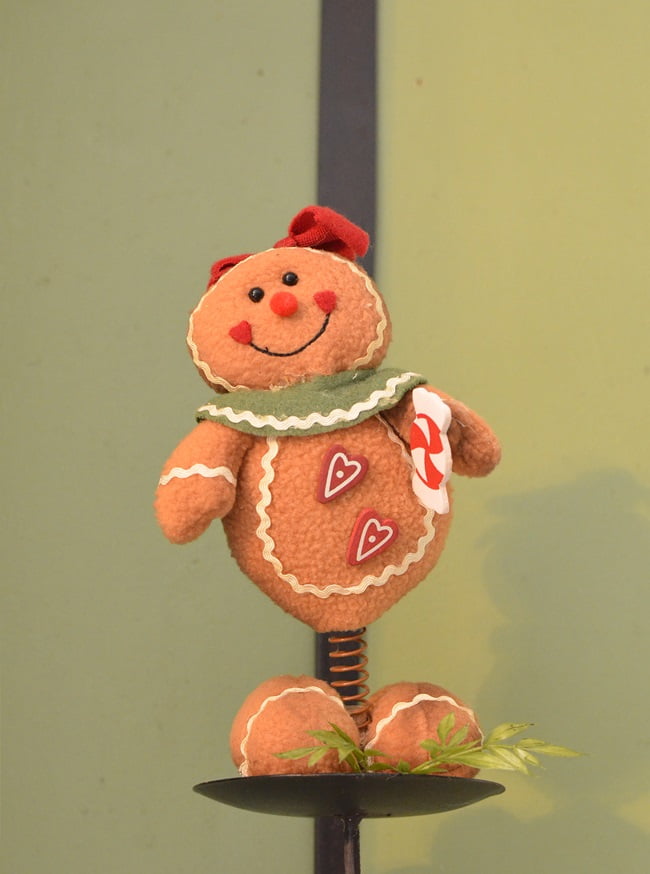 Instead of a candle, I put a gingerbread boy on the candle holder.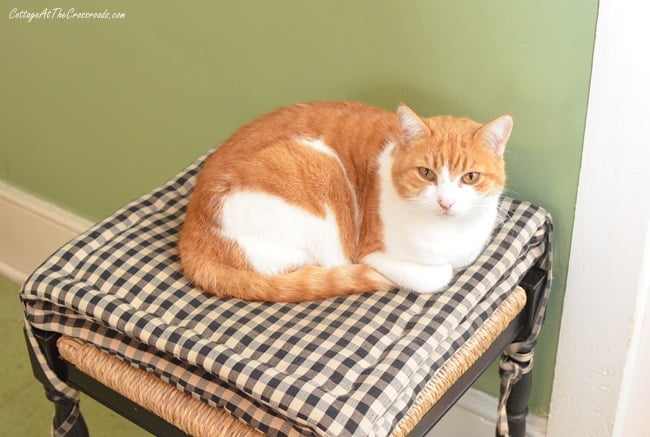 Juicy, the cat, adorns the stool. Have I ever mentioned that Juicy is really my mother's cat, and she will sit in the seat of my mother's walker and allow her to push her around the yard. It truly is the funniest thing and I must get that captured on video to show you.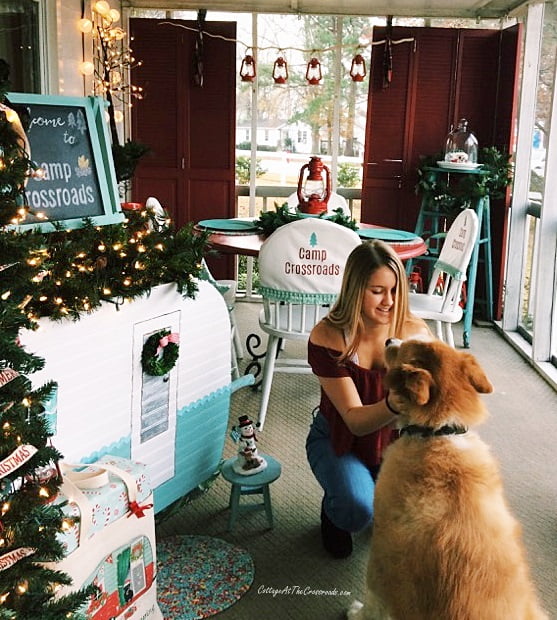 I got the last of the Christmas decor in place just in time to pick up 3 of the grandgirls on Dec. 23. Here are Rose and Lucy on the vintage camper Christmas porch. 
After they arrived, I unplugged to give them my attention and care.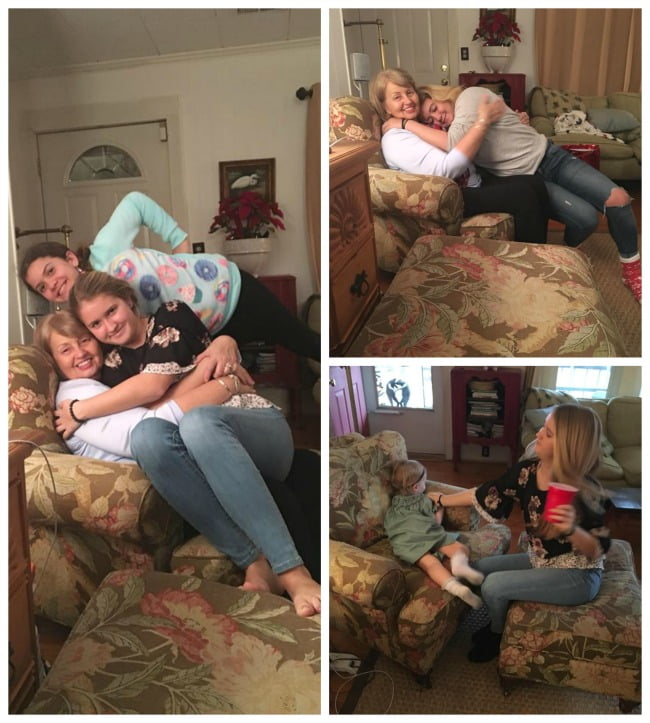 I wanted to savor every minute with them and little Lydia who came on Christmas Eve. That's when our home is full of family and fun.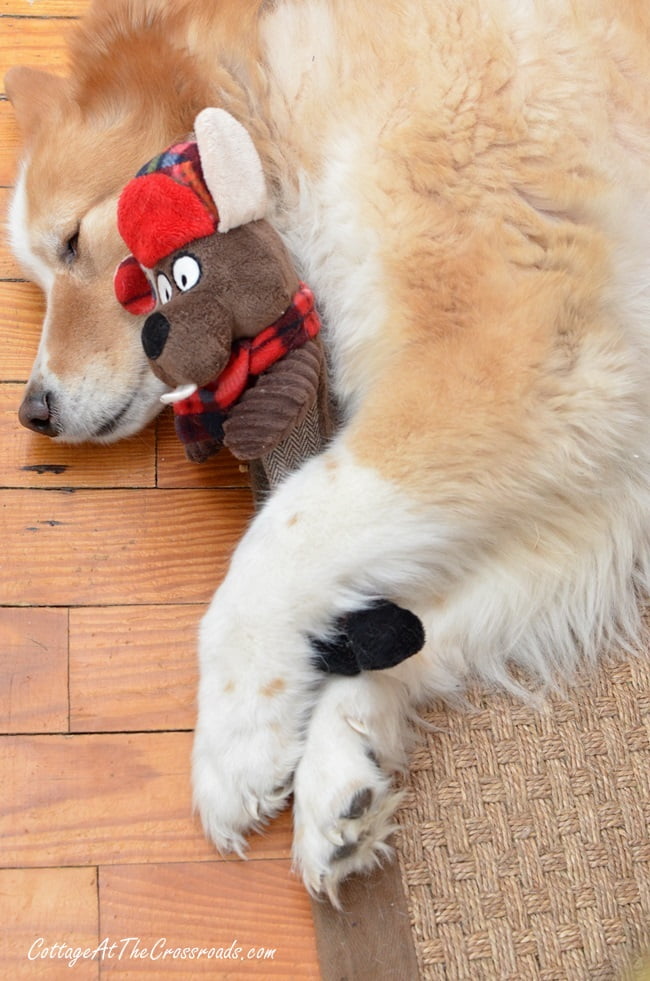 That's when Santa comes to everyone, including Lucy, our dog.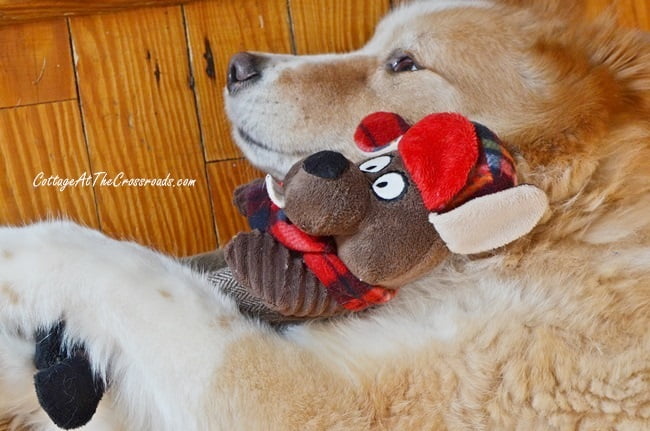 Just look at that contented face! That's how I feel, too. Content that we were able to make everyone we love experience a wonderful Christmas.
The grandgirls have gone home now and the house is way too quiet. Time to relax now and savor the beautiful memories.
Thank you for indulging me in sharing the last of the Christmas decor, and I hope your Christmas was filled with lots of love and joy with the ones you love.