Spring has finally arrived and today I'm sharing my Happy Spring Chalkboard that's in the kitchen! Without a doubt, spring is my favorite season. I just love the rebirth and renewal of life, and of course, the return to gardening!
This has been a most unusual winter here in South Carolina. After enjoying warm temperatures during January and February, the temps dipped down to freezing and we even had snow last week! But as it warmed up, I got busy and started some spring decorating.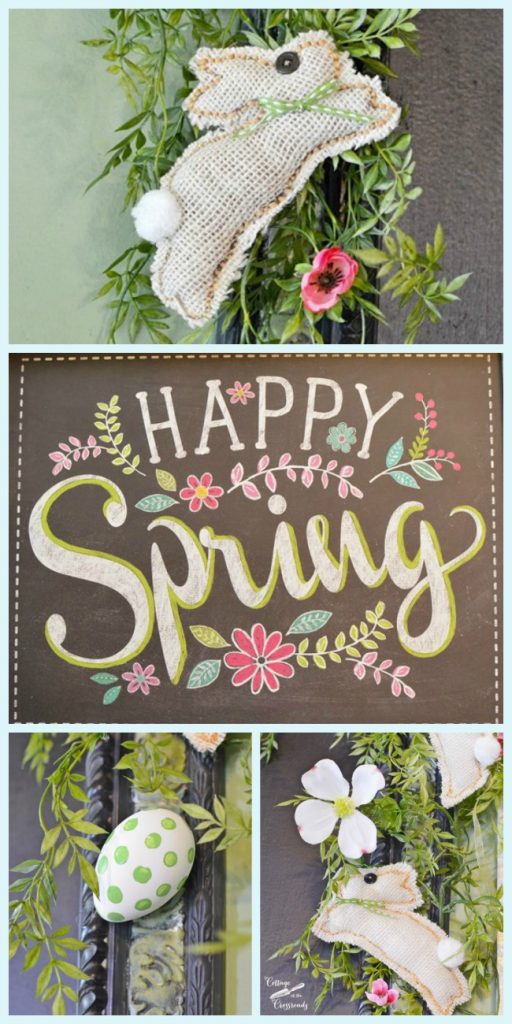 This year I started spring decorating in the kitchen. For those of you who may be visiting for the first time, we have a large chalkboard in the kitchen that gets decorated each season.
Now I know you are impressed with my fancy lettering and artwork on the chalkboard that says "Happy Spring" right?
Well, I have to fess up and admit that I didn't do that myself. It would take a lot of time and effort (and maybe a little bad language)for me to do something like that!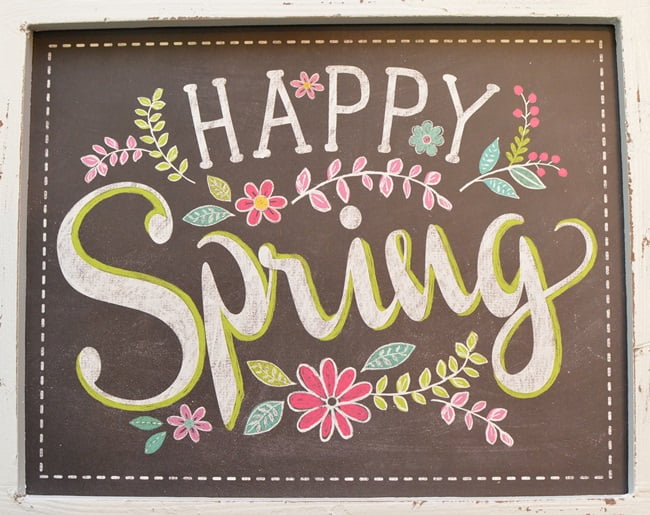 I ran across this chalkboard sign at Hobby Lobby last week, and I loved all of its colors. So it became the springboard for the rest of my spring kitchen decorating.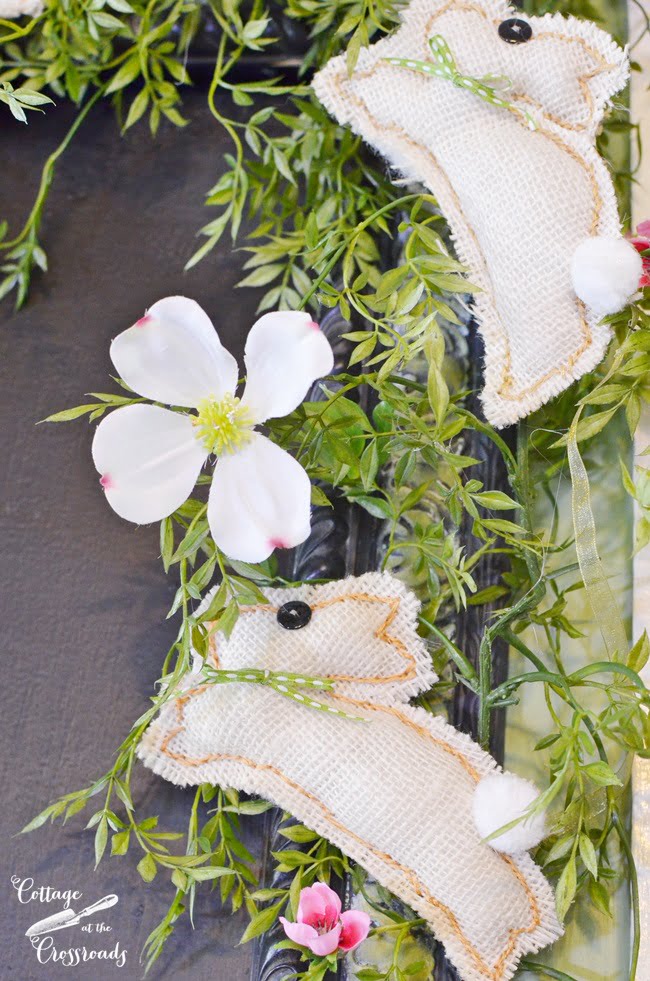 I started with a base of faux vine that I already had and pulled out my white burlap bunnies that I made several years ago. You can get the directions on how to make them here: WHITE BURLAP BUNNIES.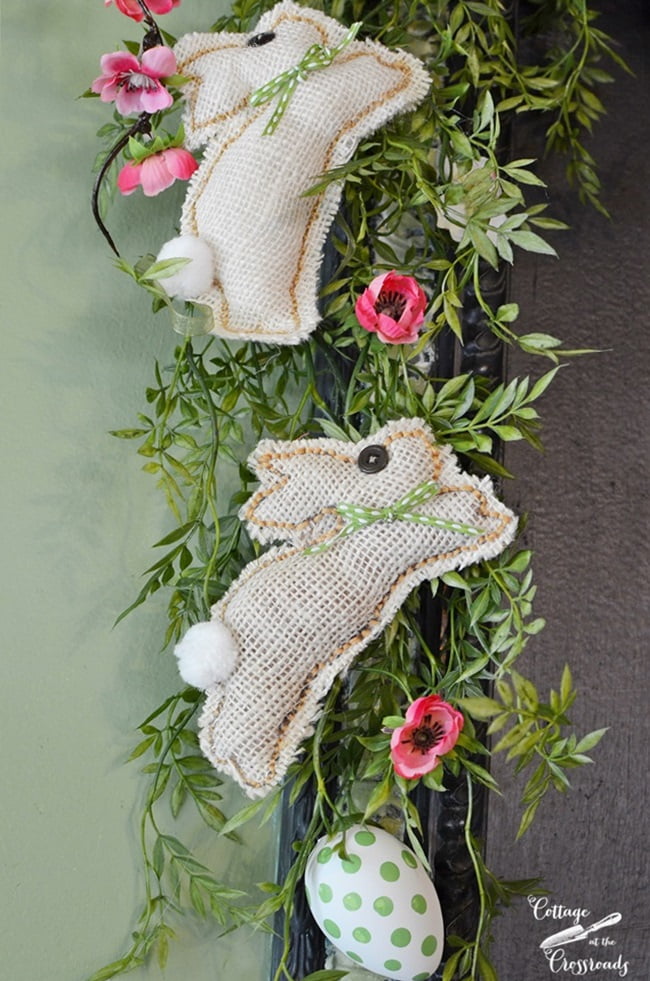 To bring in the pink color, I found some artificial quince flowers in my stash and hot glued them to the vine. Next I added some dogwood blossoms in the mix. See that green polka dot egg?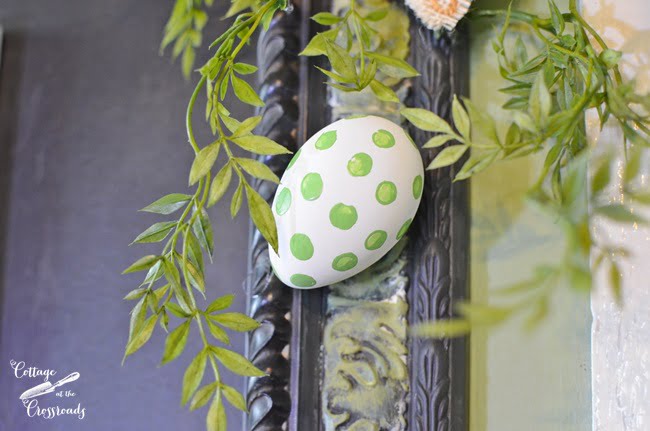 I quickly made a few of them to add to the chalkboard.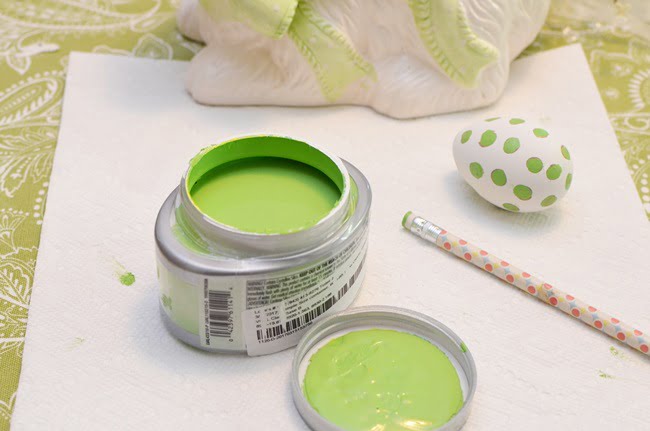 I already had some white faux eggs on hand, but I had recently purchased this gorgeous green paint for another project. The shade is Lucky Clover by Valspar. So to make the dots, just dip a pencil eraser into the paint and then dab it onto an egg! So easy!!! (You do have to work on one side at a time and let the paint dry before moving onto the other side!)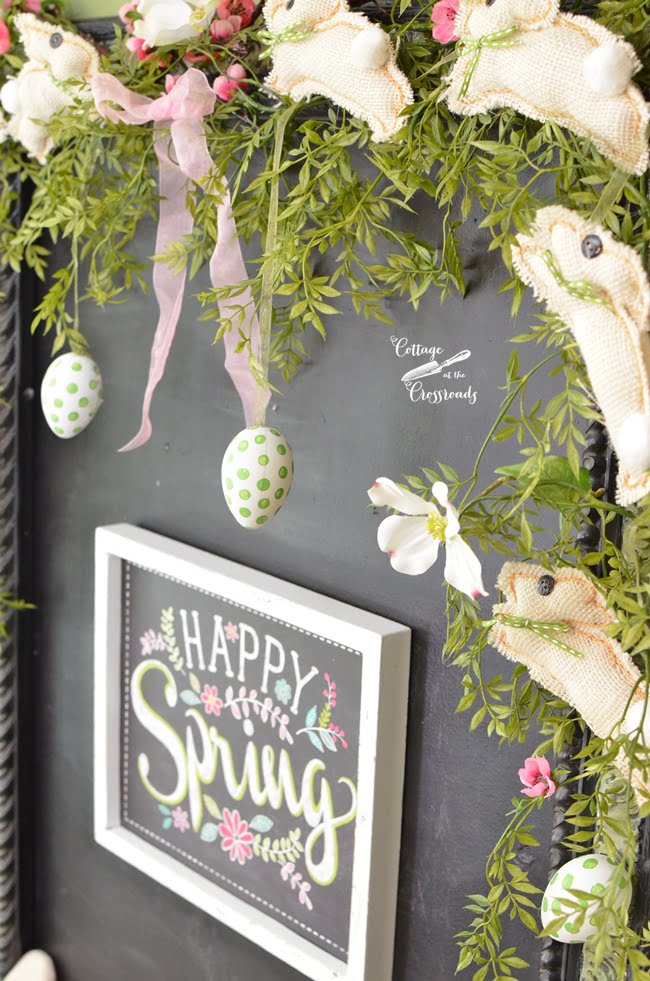 Before I knew it, the bunnies were cavorting and the eggs were hanging on the chalkboard!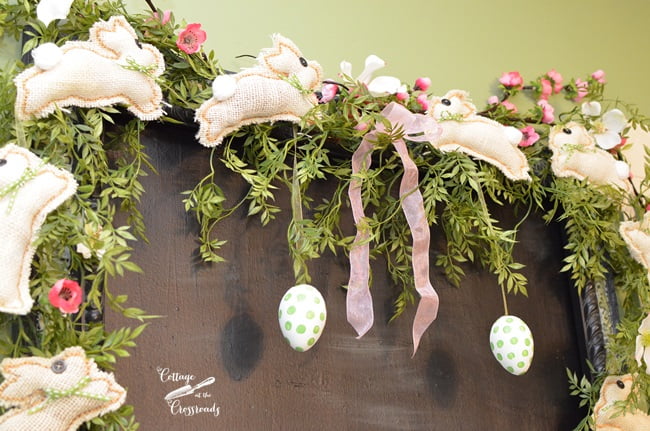 And a little pink ribbon tied it all together!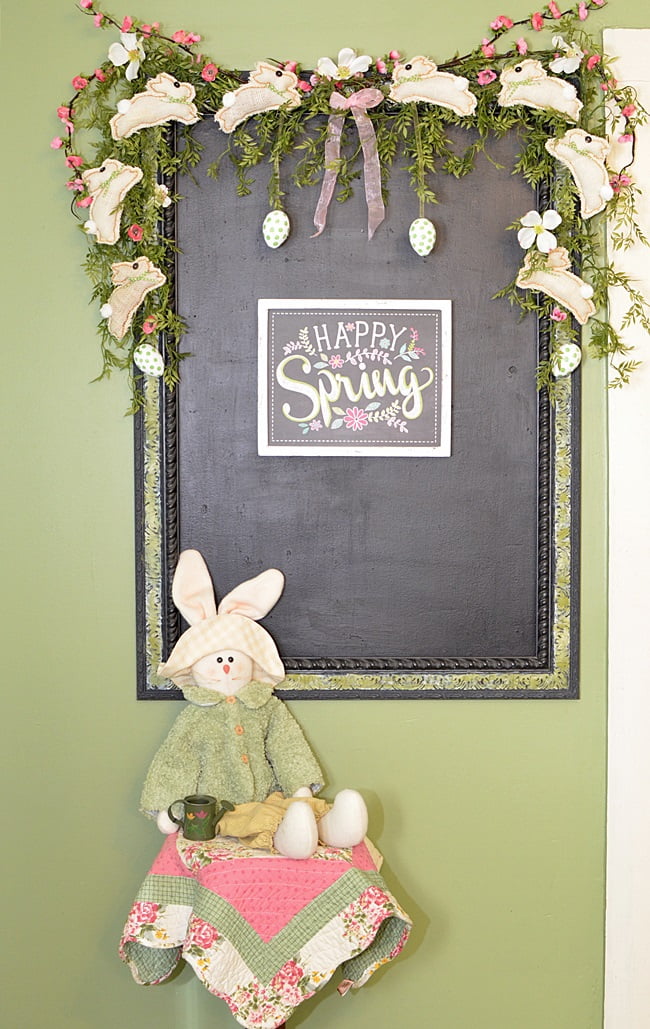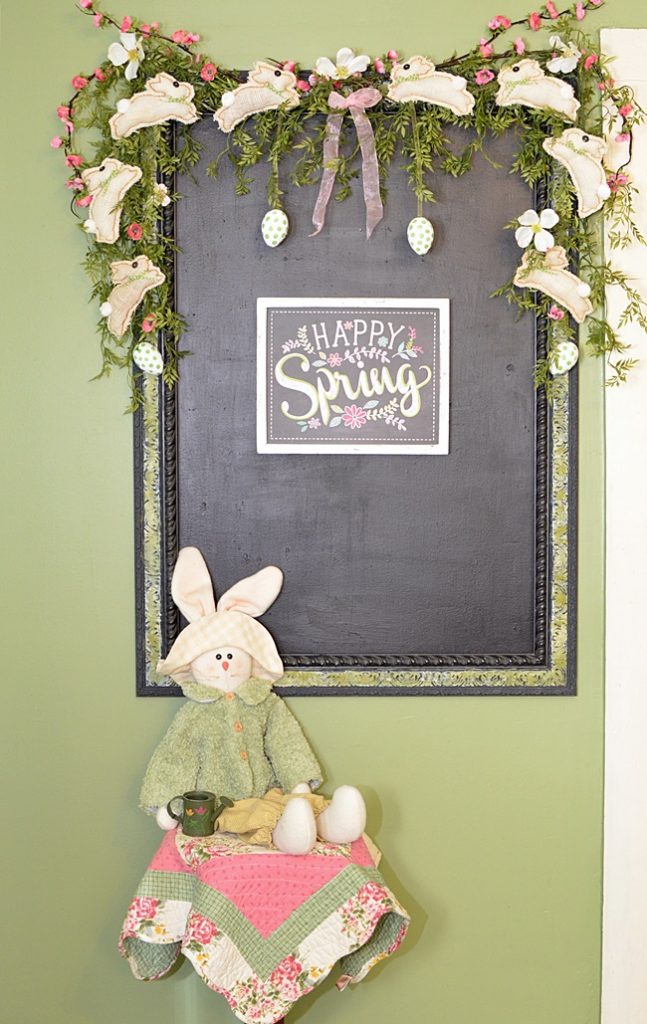 Last, I placed a little pink and green quilt and a long-time bunny friend on a stand in front of my Happy Spring Chalkboard!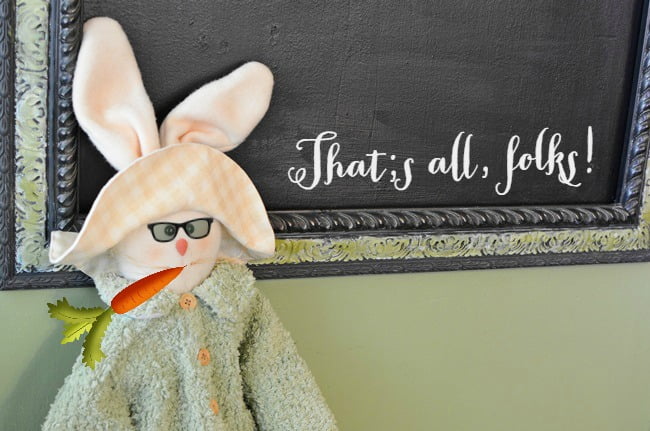 Well, that's all I have to show you right now but you can count on me coming back with more spring decorating soon.