Start the morning with a hearty breakfast that fuels your day with these 17 mouthwatering griddle breakfast ideas.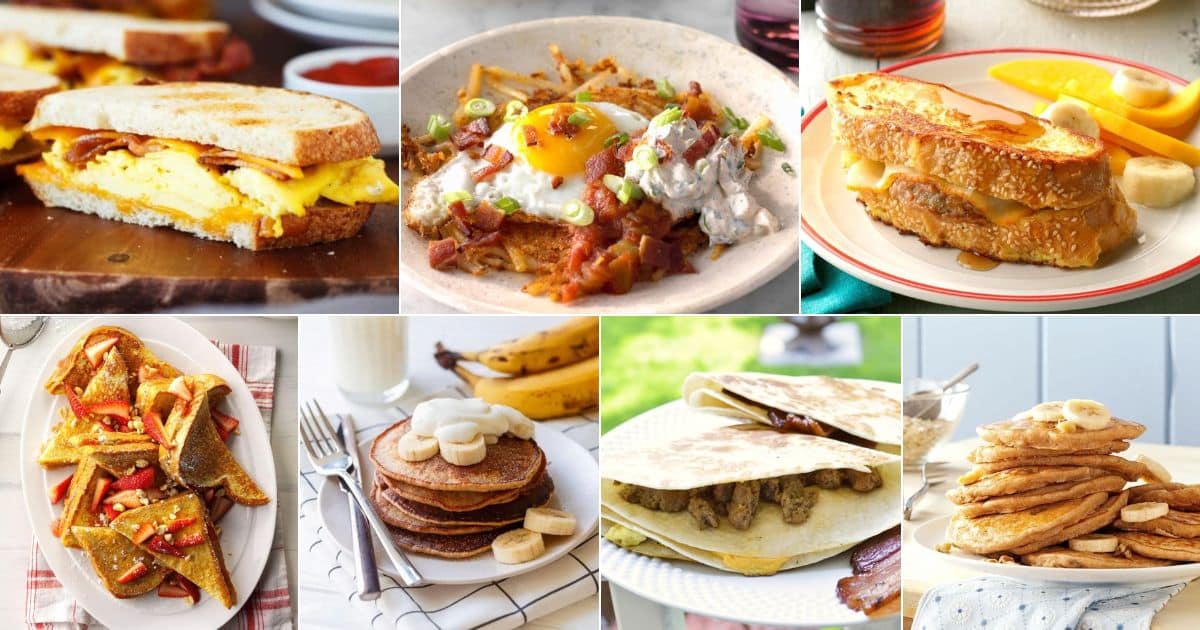 Griddles disperse heat evenly across the large surface so you can prepare a full-course breakfast in one pan without wasting valuable time washing dishes in your morning rush.
If you want to mix up your morning routine with new recipes and flavors, these 17 griddle breakfast ideas are just what you need for a delicious morning.
Contents
1. Fried Green Tomatoes with Remoulade Sauce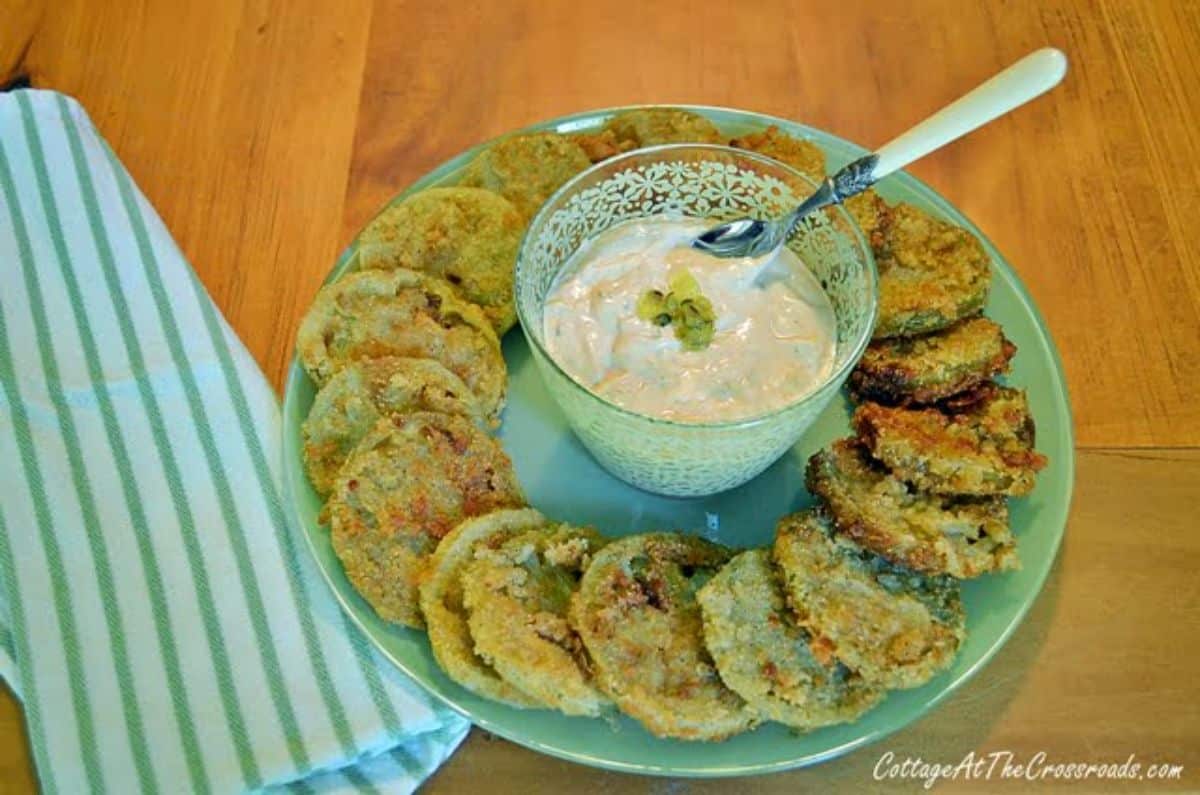 You'll love this fried green tomato recipe if you're tired of the same dry toast with butter for breakfast.
You can prep the remoulade sauce beforehand to save time in the morning. Come morning, all you must do is add the ingredients to your griddle and fry up sliced green tomatoes from your garden or the store.
This fried green tomato recipe features the perfect combination of a crunchy exterior and juicy interior for an incredible mouthfeel with every bite.
2. Banana Oatmeal Pancakes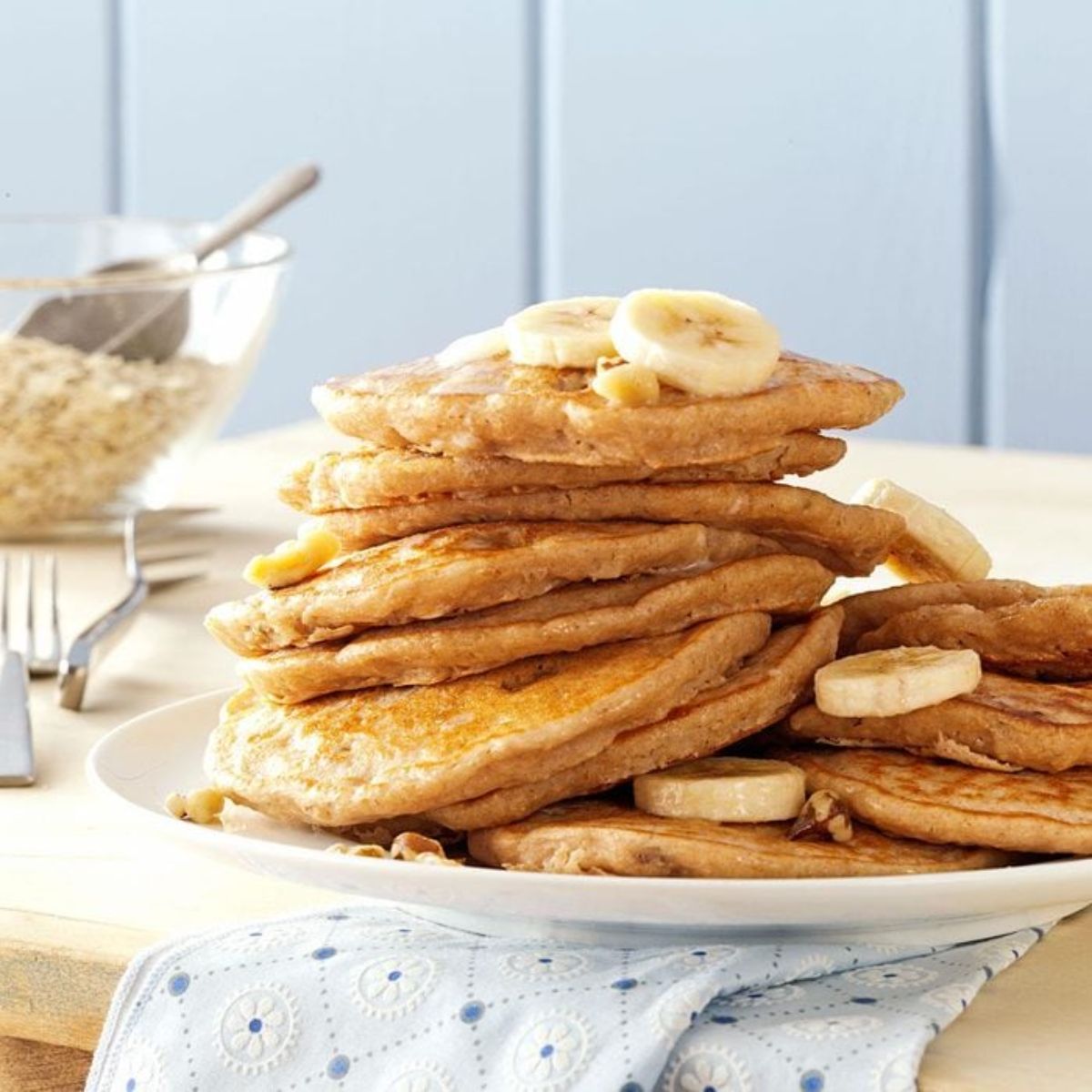 A griddle evenly disperses heat for delicious golden brown banana oatmeal pancakes. This recipe will quickly become one of your go-to breakfast meals because it's easy to whip up a batch in around 15 minutes.
Instead of conventional pancake mix, this recipe recommends using whole wheat pancake mix, old-fashioned oats, chopped walnuts, and a banana for a low-sodium breakfast that's 100% delicious.
3. Fried Canned Biscuits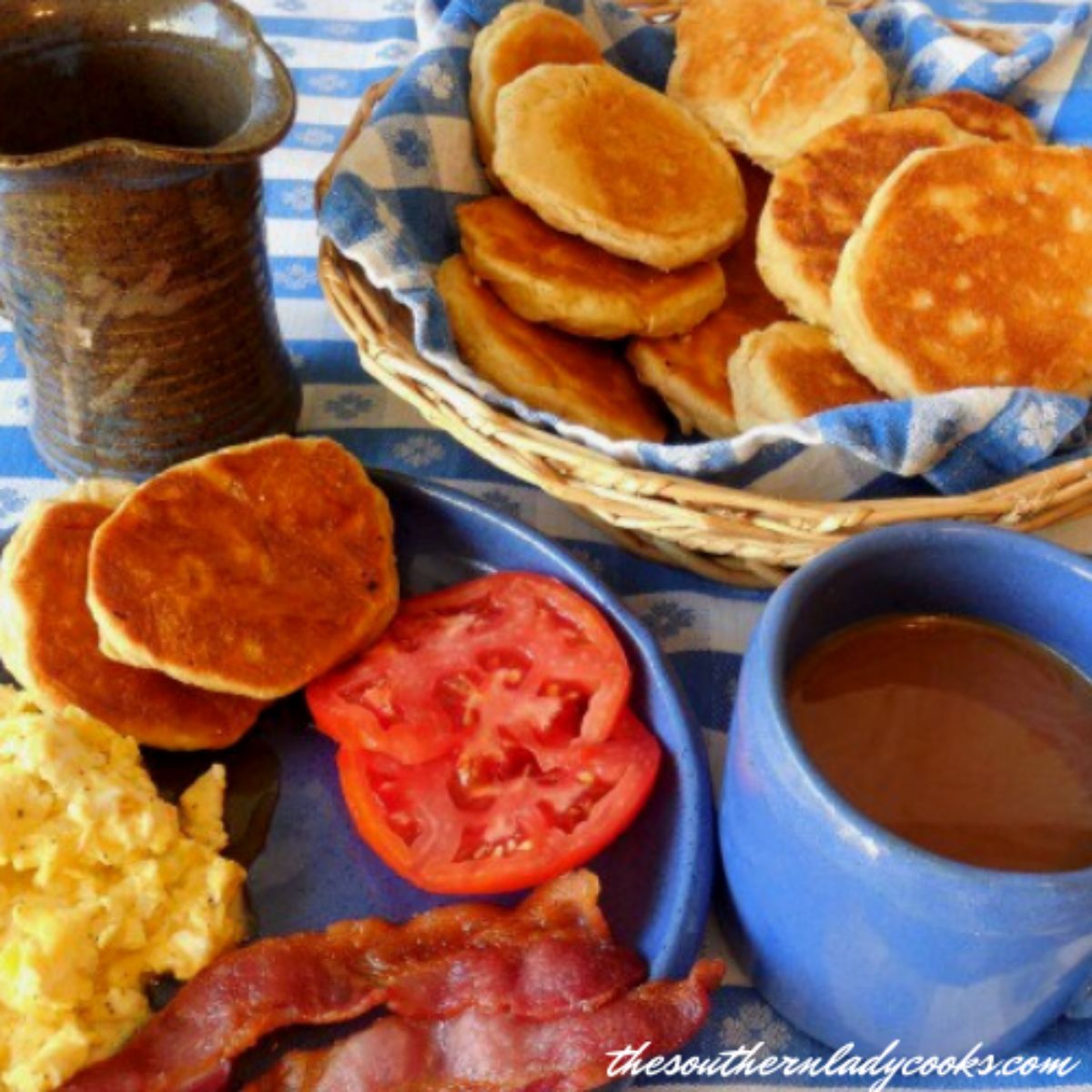 If you're looking for easy and delicious griddle breakfast ideas, look no further than this fried canned biscuits recipe. You only need a can of biscuit mix, butter, or oil to line your griddle.
You can fry these delicious biscuits easily on a skillet or a griddle, so feel free to make a batch of these while frying up bacon or flipping pancakes. In just 20 minutes, you'll have a batch of golden brown biscuits ready to serve.
4. Smoked Sausage, Pepper, and Potato Hash Recipe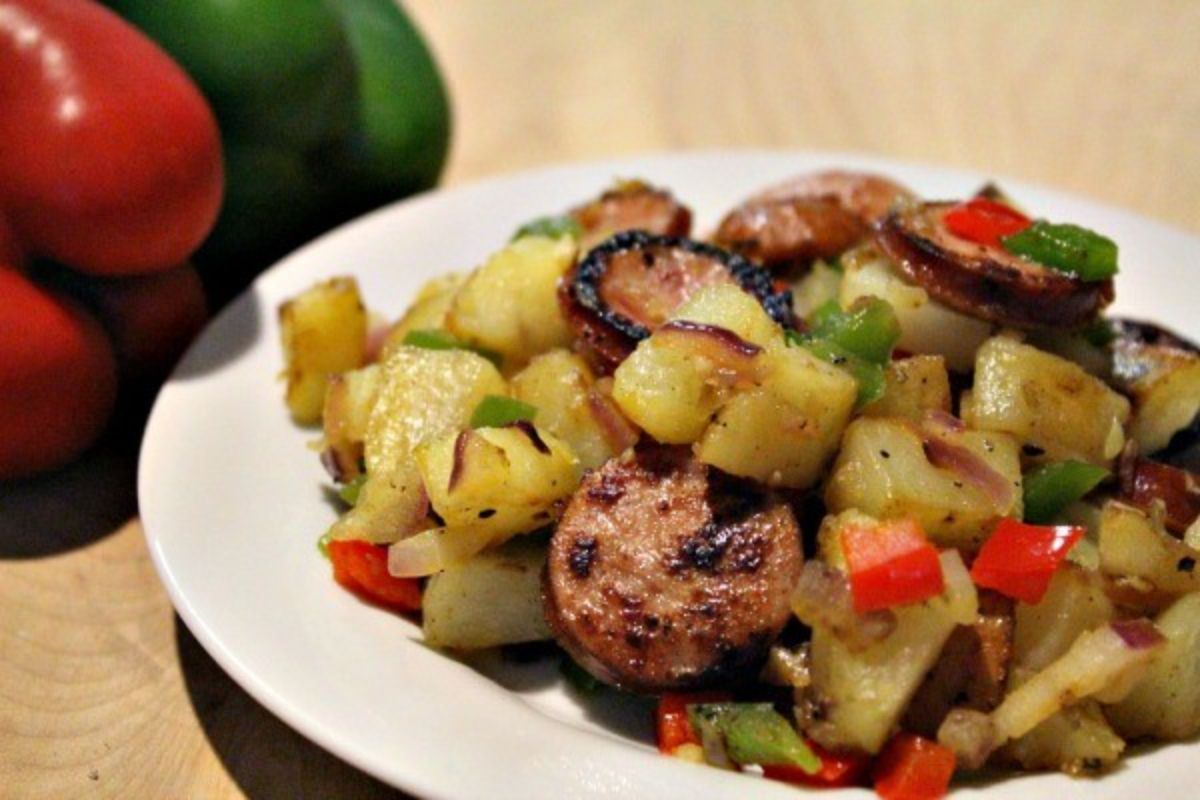 Griddles are the perfect kitchen utensil when ingredients require different frying times.
For example, this smoked sausage, pepper, and potato hash recipe is a great griddle breakfast idea because you can cook the sausage to perfection and get the potatoes golden brown and crispy without overcooking the peppers and veggies.
Then, when everything's ready, you mix the ingredients without dirtying any other dishes.
5. Blackstone Fried Potatoes Recipe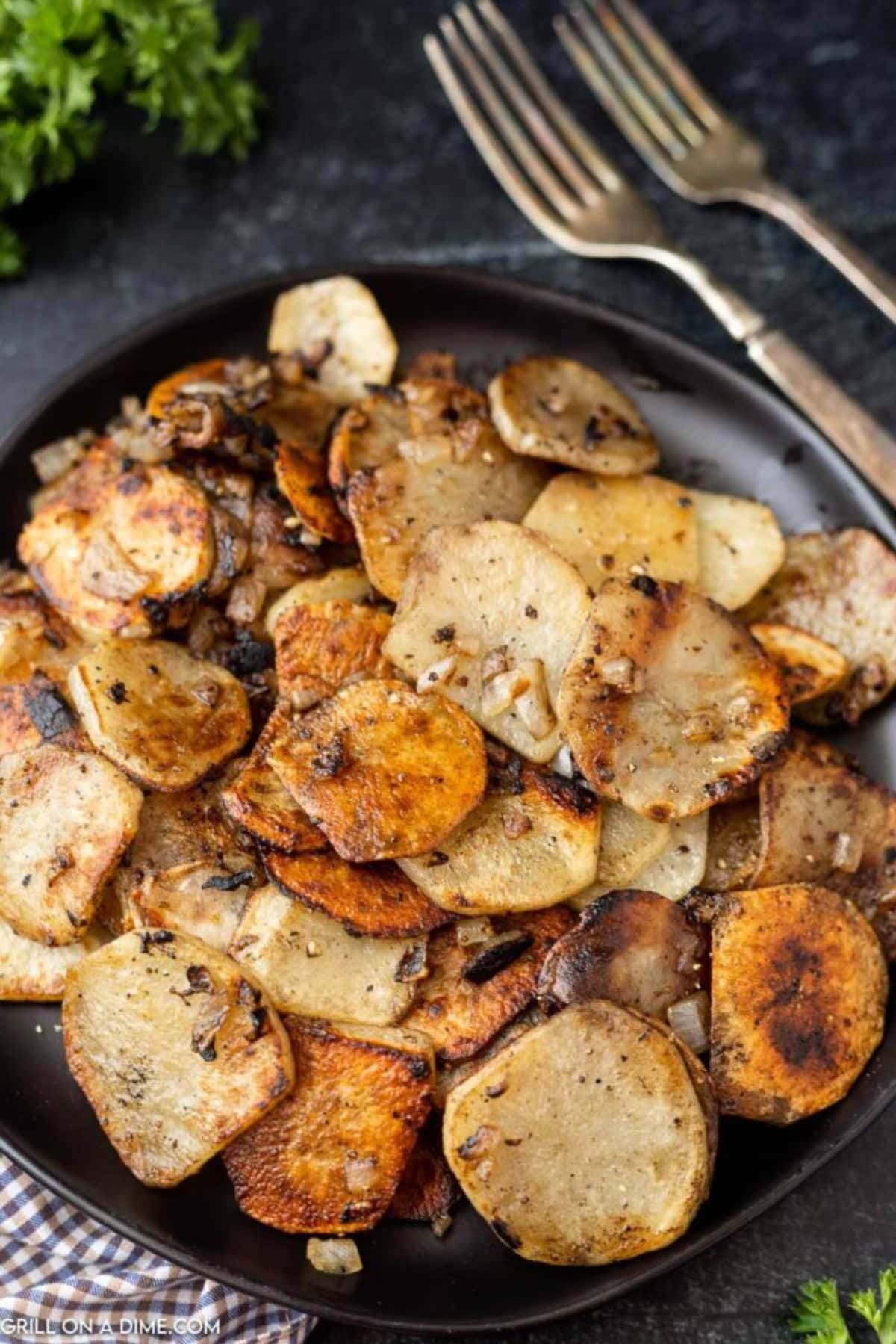 This Blackstone fried potatoes recipe is always a good idea for a hearty breakfast meal. Potatoes are versatile ingredients that pair perfectly with a griddle because you can get the ideal amount of crunch outside and softness in the center.
Plus, you can pop some breakfast sausages or bacon on the griddle beside the potatoes, and they'll absorb some of the flavors from the meat juices.
6. PB&J French Toast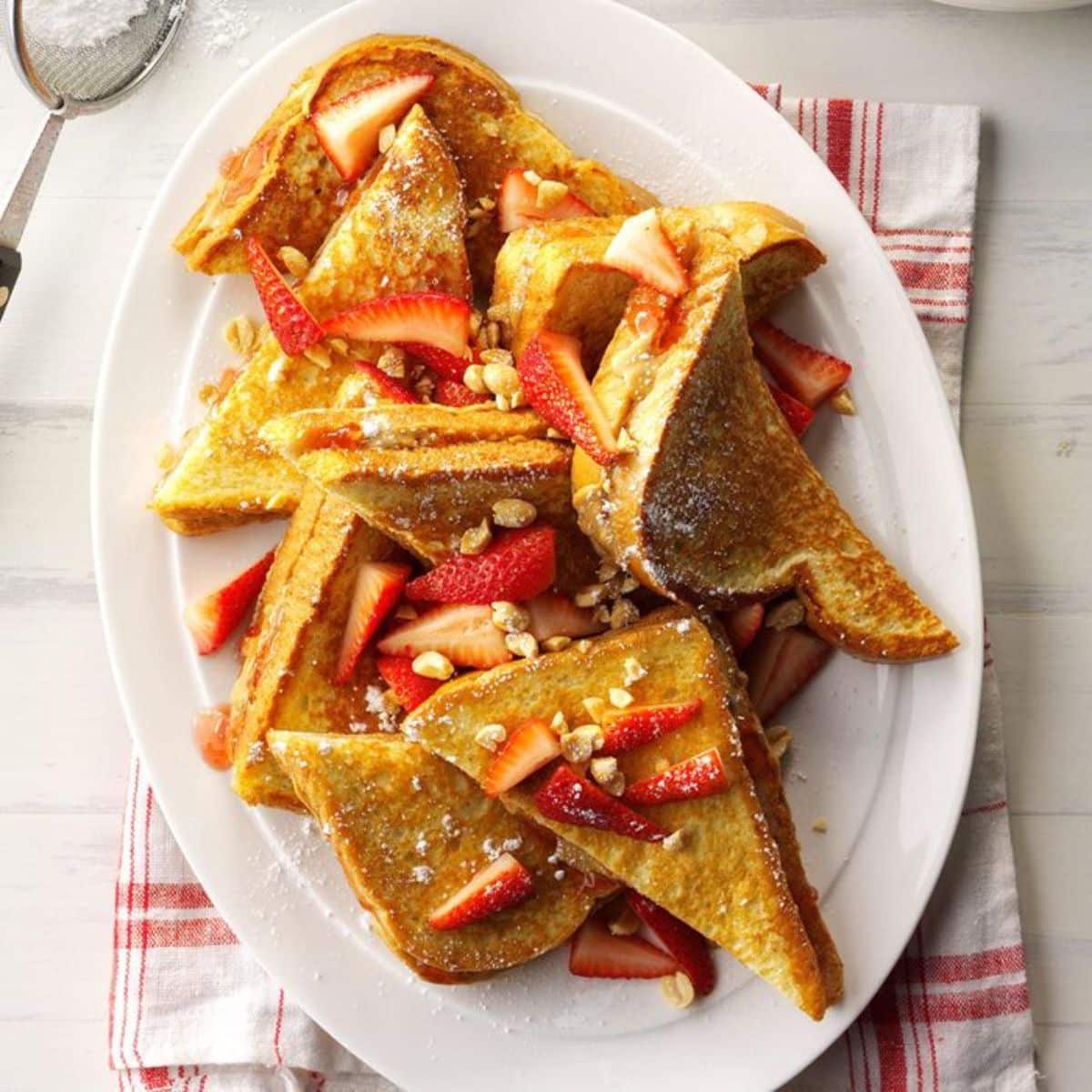 If you're looking for griddle breakfast ideas that take something good and make it better, you'll love this PB&J French toast recipe.
Imagine a PB&J sandwich, but instead of popping the bread into the toaster, you coat it with an egg wash and fry it on your sizzling griddle.
You don't have to decide between French toast or PB&J because you can have both at once!
7. Fluffy, No Sugar Whole Wheat Pancakes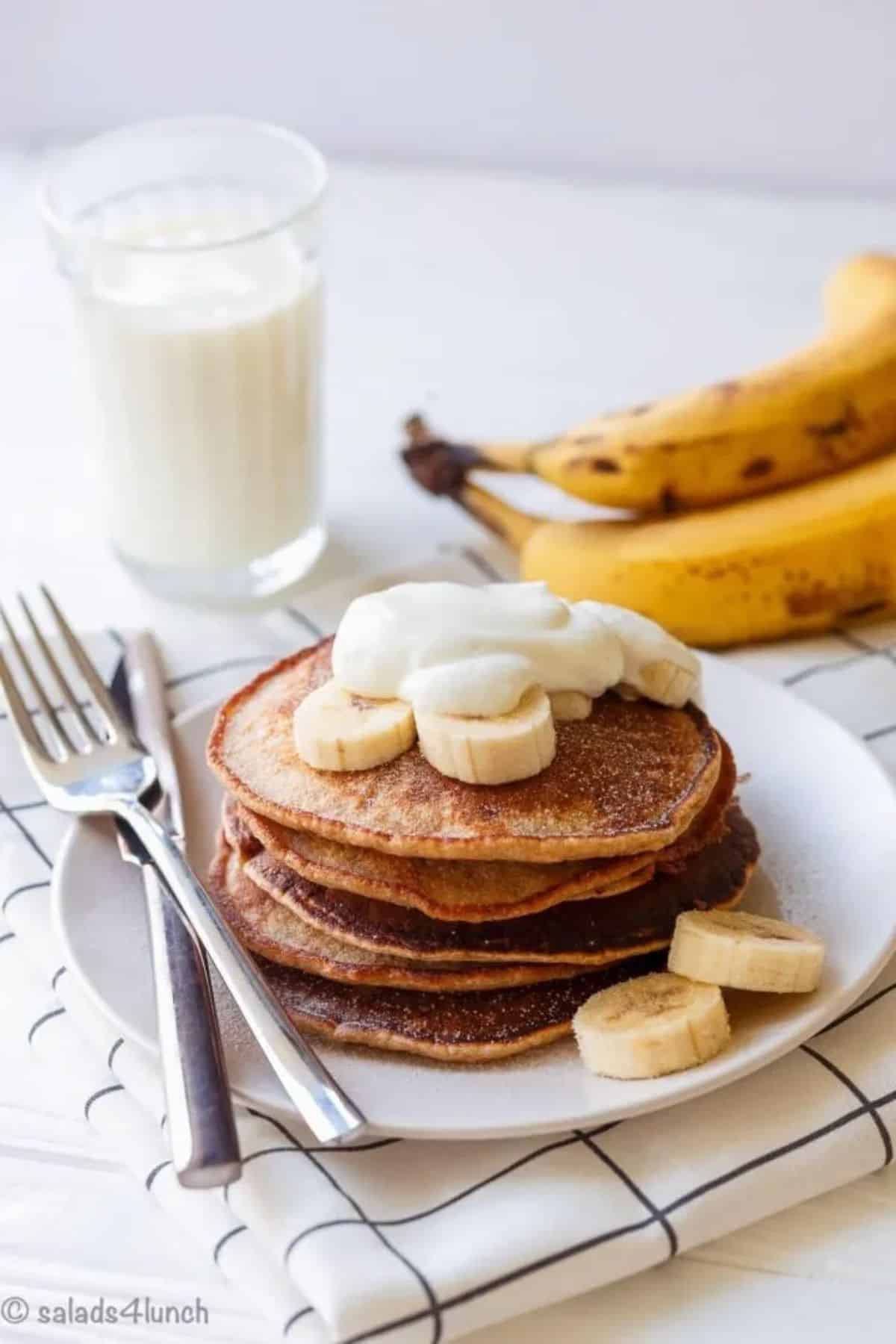 Griddles and pancakes go hand-in-hand because the even surface of the griddle helps disperse heat and hold oil, so you get golden-brown, fluffy, whole wheat pancakes that are perfectly cooked every time.
This recipe is both tasty and health-conscious. Instead of white flour, you'll use whole wheat flour. Plus, sugar is not on the ingredients list. That said, if you like a touch of sweetness, you can always serve these with maple syrup or strawberries.
8. Blackstone Griddle Cinnamon Rolls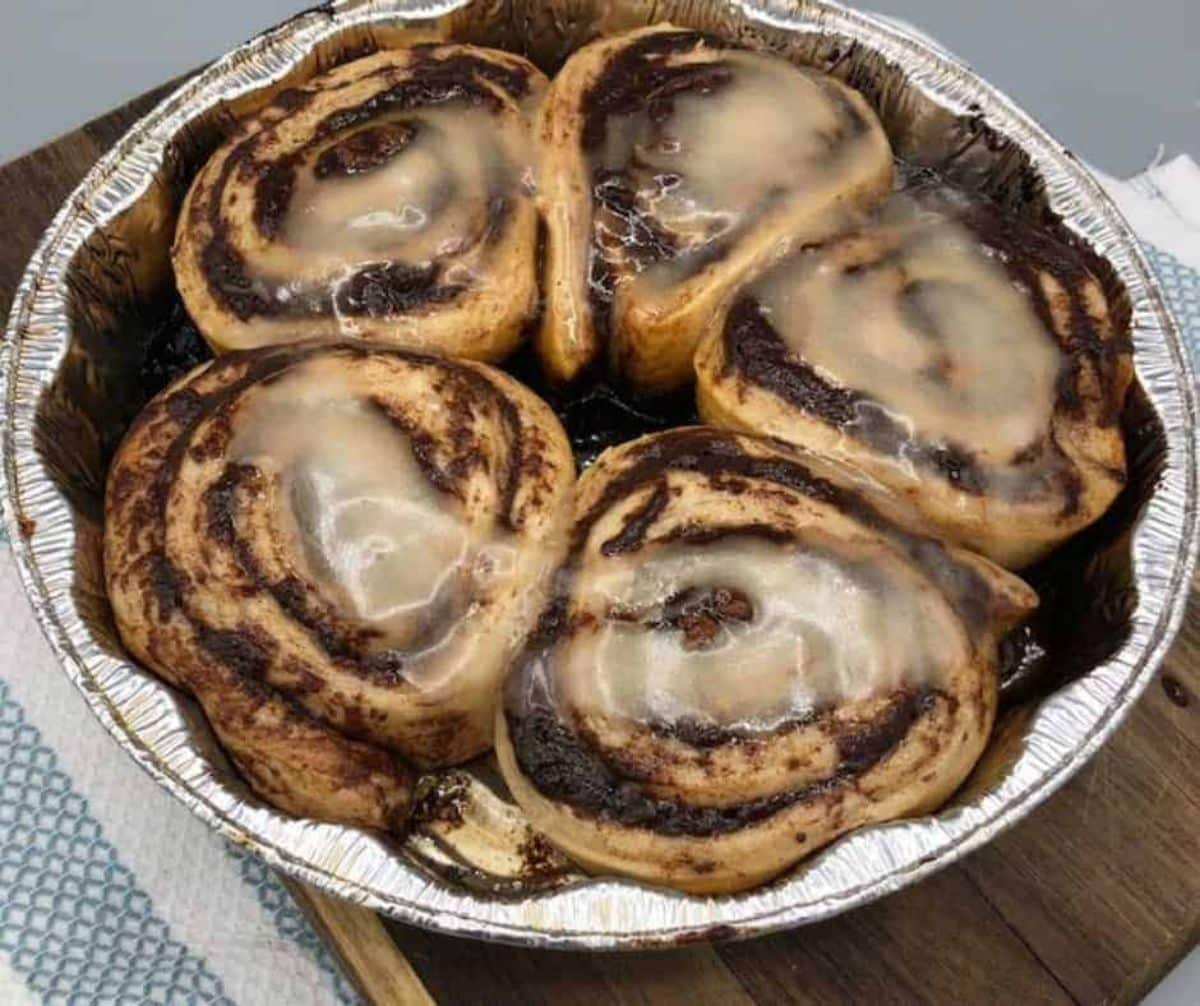 Think again if you thought a griddle was only for veggies and burgers! One of the best griddle breakfast ideas is this Blackstone griddle cinnamon rolls recipe.
These cinnamon rolls are a fantastic recipe to cook on your griddle while you're enjoying your breakfast meal because, in only 15 minutes, you'll have a delicious and sweet breakfast dessert ready to enjoy.
You'll place the rolls in a covered baking pan, but the heat from your griddle will perfectly cook these cinnamon rolls.
9. Blackstone Chorizo Breakfast Burritos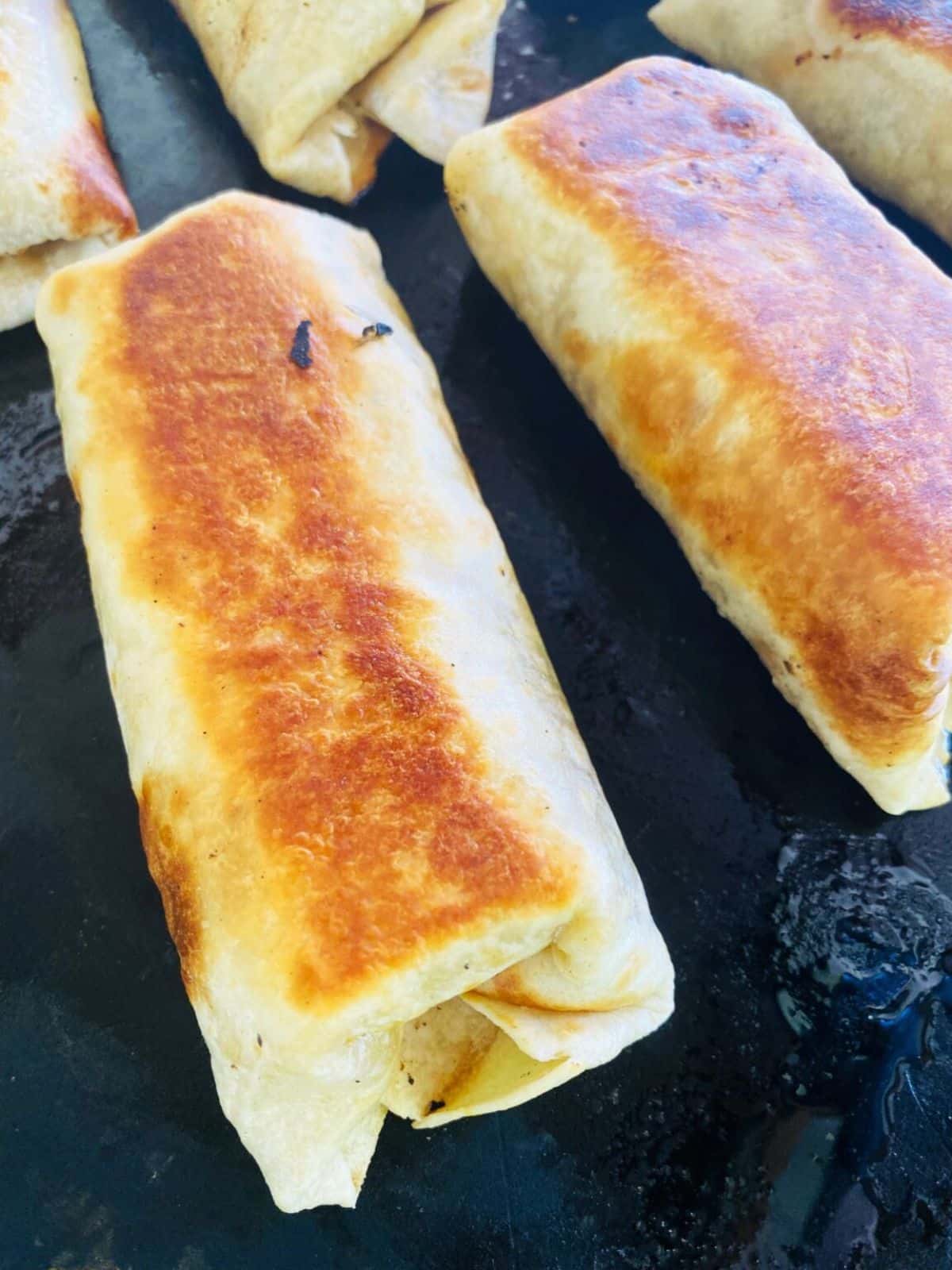 Put your griddle to good use with this mouthwateringly delicious Blackstone chorizo breakfast burrito recipe. Now, you can whip up a delicious and satiating breakfast wrap without making a huge mess in your kitchen.
Not only does a griddle perfectly sizzle up sausages and cook scrambled eggs to go inside a corn tortilla, but it also makes the outside of these breakfast burritos golden brown and crunchy on the outside.
10. Bacon & Sweet Corn Griddle Cakes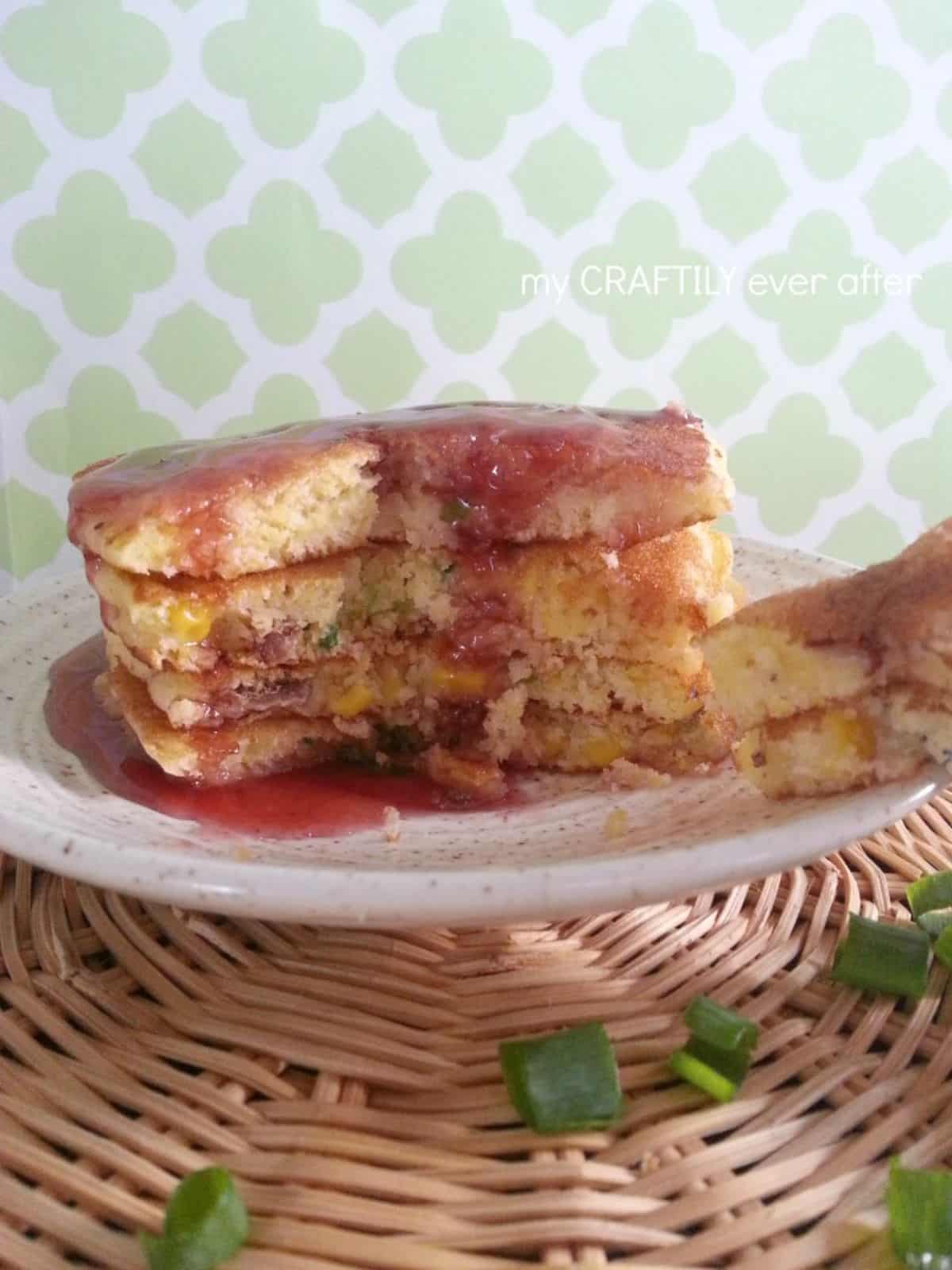 This bacon and sweet corn griddle cake recipe are one of the best griddle breakfast ideas that you can also serve as breakfast for dinner.
This unique recipe pairs salty bacon with moist cornbread pancakes and sweet raspberry sauce for a flavor that'll make your taste buds explode.
11. Bacon on a Griddle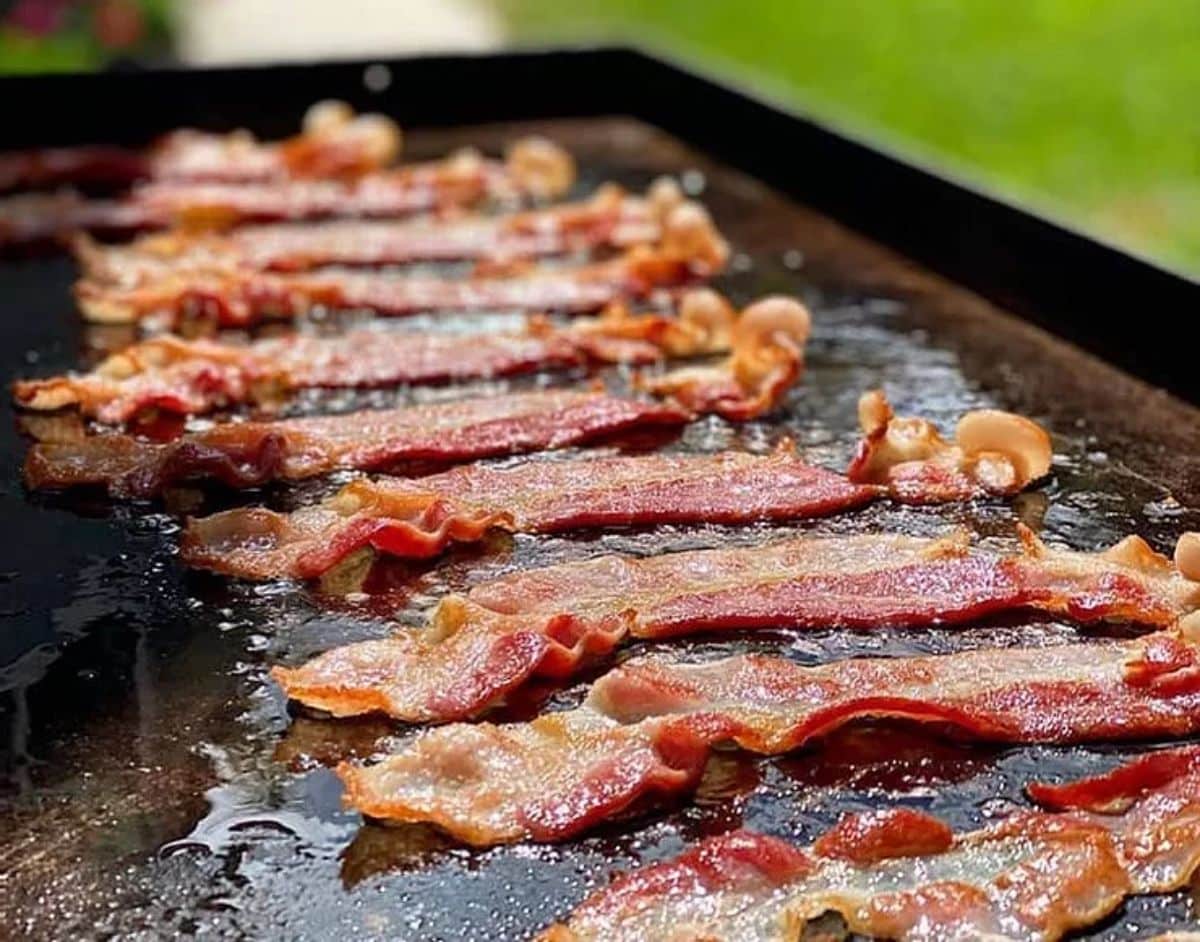 Once you try this bacon on a griddle recipe, you'll never want to go back to cooking bacon on a regular pan. This recipe has tips for using a griddle to cook up the ideal slice of bacon that's every bit crispy and juicy at the same time.
What's more? You don't need any oil to get this griddle breakfast idea sizzling and ready to serve. Instead, the griddle holds the grease from the bacon, helping it stay moist and juicy.
12. Tex-Mex Breakfast Haystacks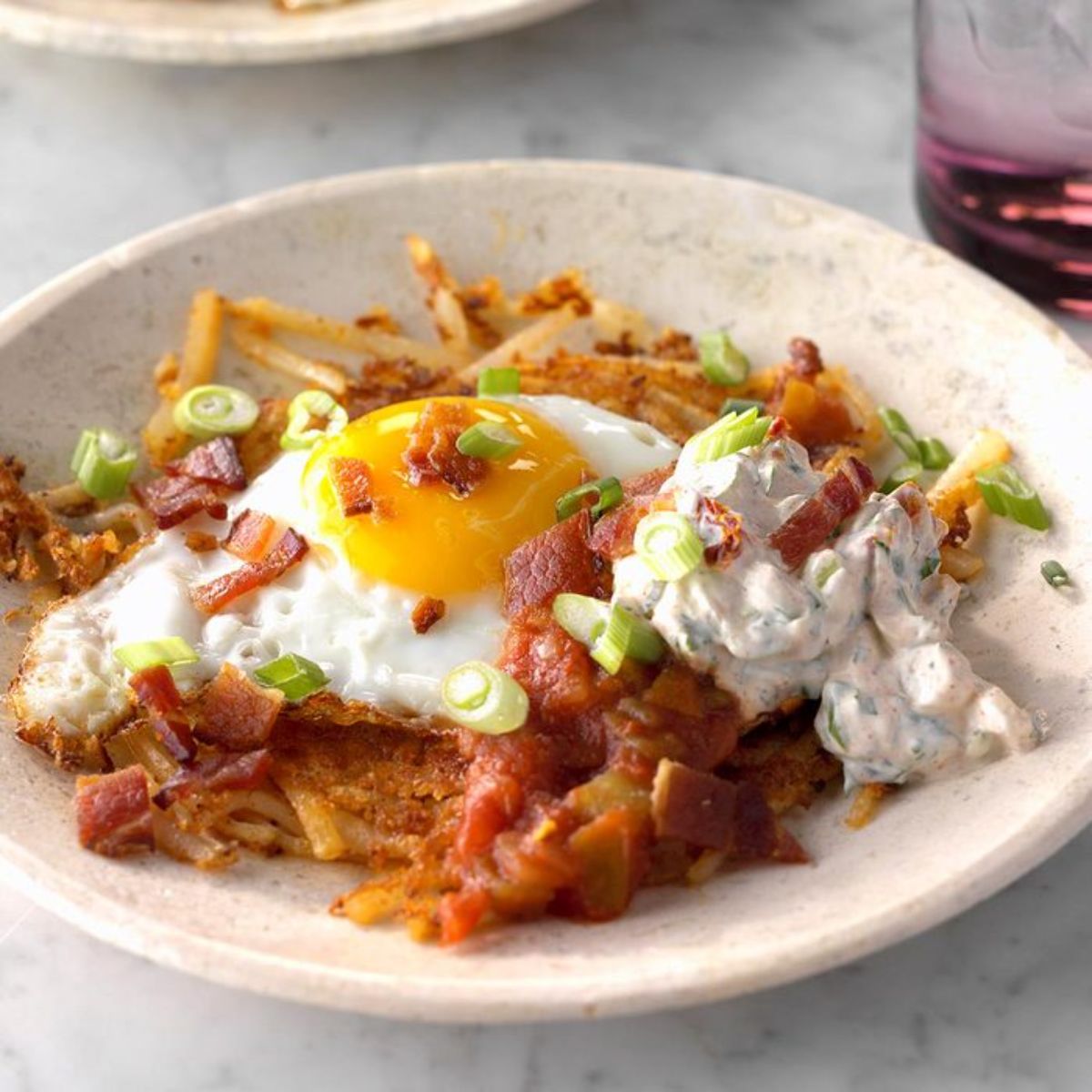 If you need inspiration and great griddle breakfast ideas, you'll get excited about this Tex-Mex breakfast haystack recipe. A breakfast haystack is a dish with multiple ingredients stacked on top of one another for a mountain of deliciousness that mix together with every mouthful.
This spicy and savory breakfast idea features a crunchy hashbrown base with eggs cooked to perfection stacked on top. Next, cover the haystack with a flavorful sauce made from creamy sour cream, veggies, herbs, and Tex-Mex seasoning.
13. Crepes on a Griddle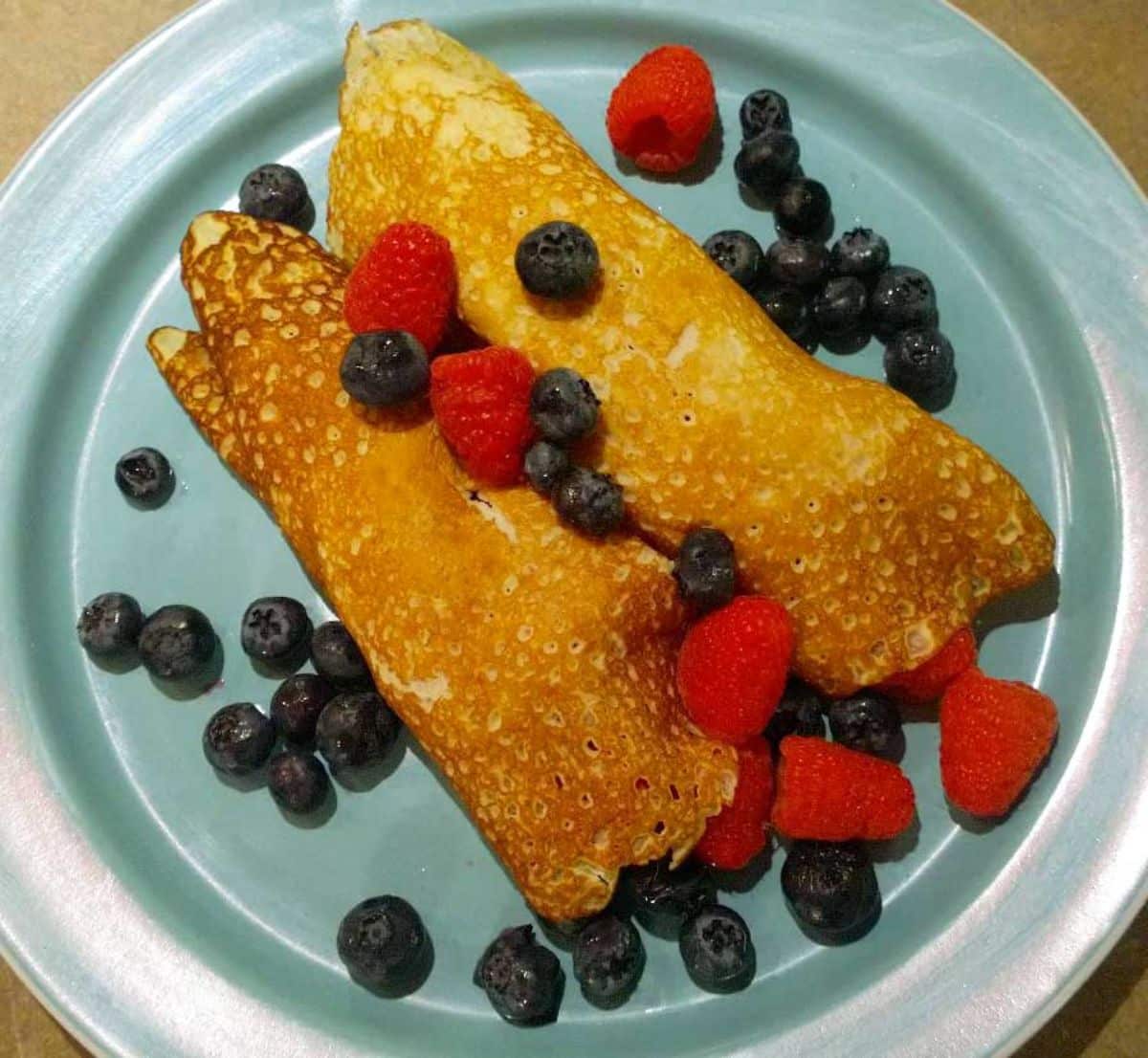 Crepes on a griddle are always a great breakfast idea. Why? Because the large surface area and the evenly heated surface of a griddle are ideal conditions for creating the perfect crepe.
This tasty recipe for crepes on a griddle uses simple ingredients for a classy and sophisticated breakfast meal that you can stuff with the fillings of your choice.
14. Fresh Griddled Pineapple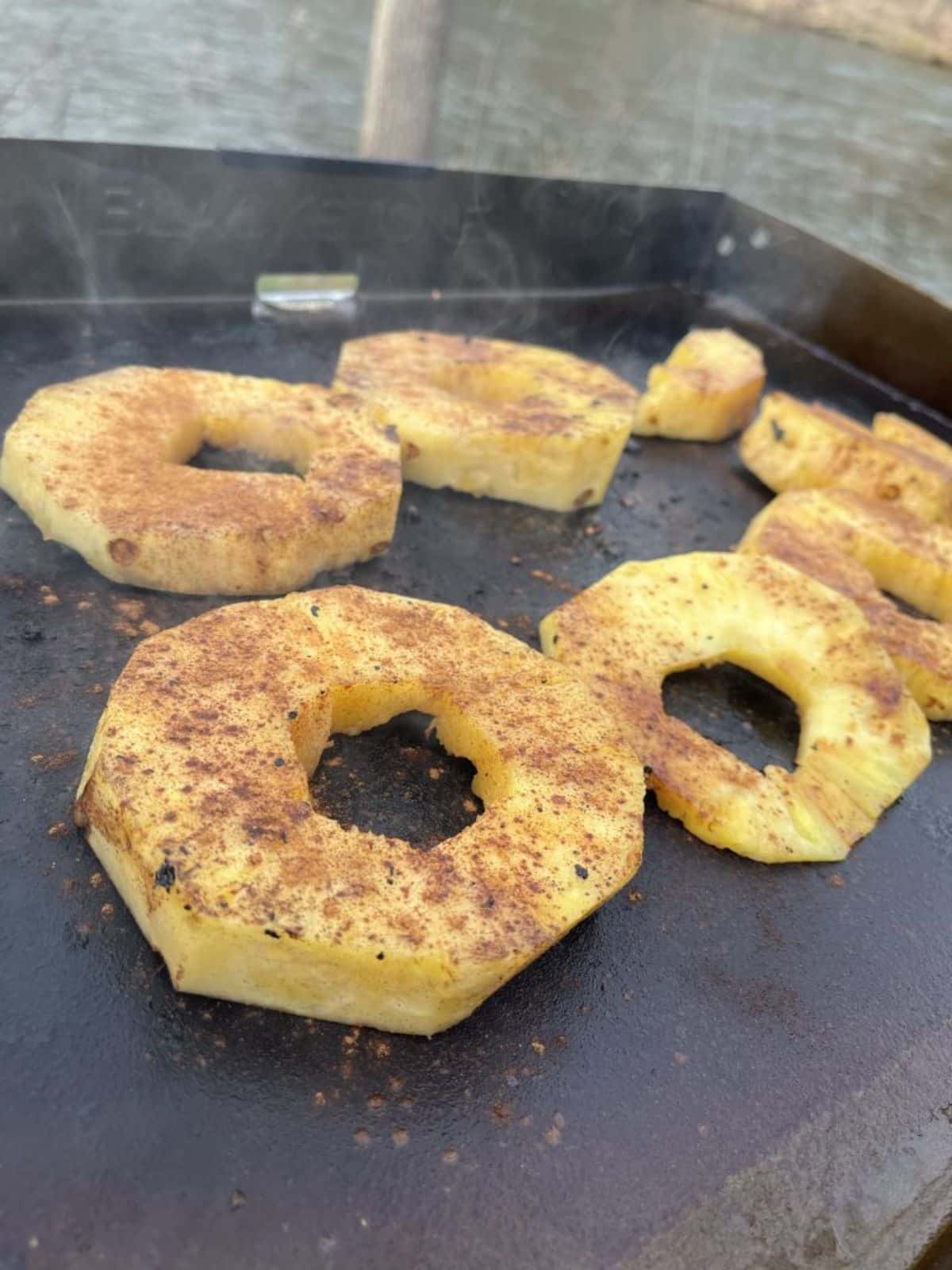 One of the best griddle breakfast ideas is this recipe for fresh griddled pineapple. Instead of greasy bacon or carb-heavy pancakes, enjoy a sweet breakfast made with two simple ingredients: pineapple and cinnamon.
While fresh pineapple is great on its own, adding pineapple to your griddle helps bring out the pineapple's sweetness and adds a slight crispiness to this juicy fruit.
15. Griddle Breakfast Sandwich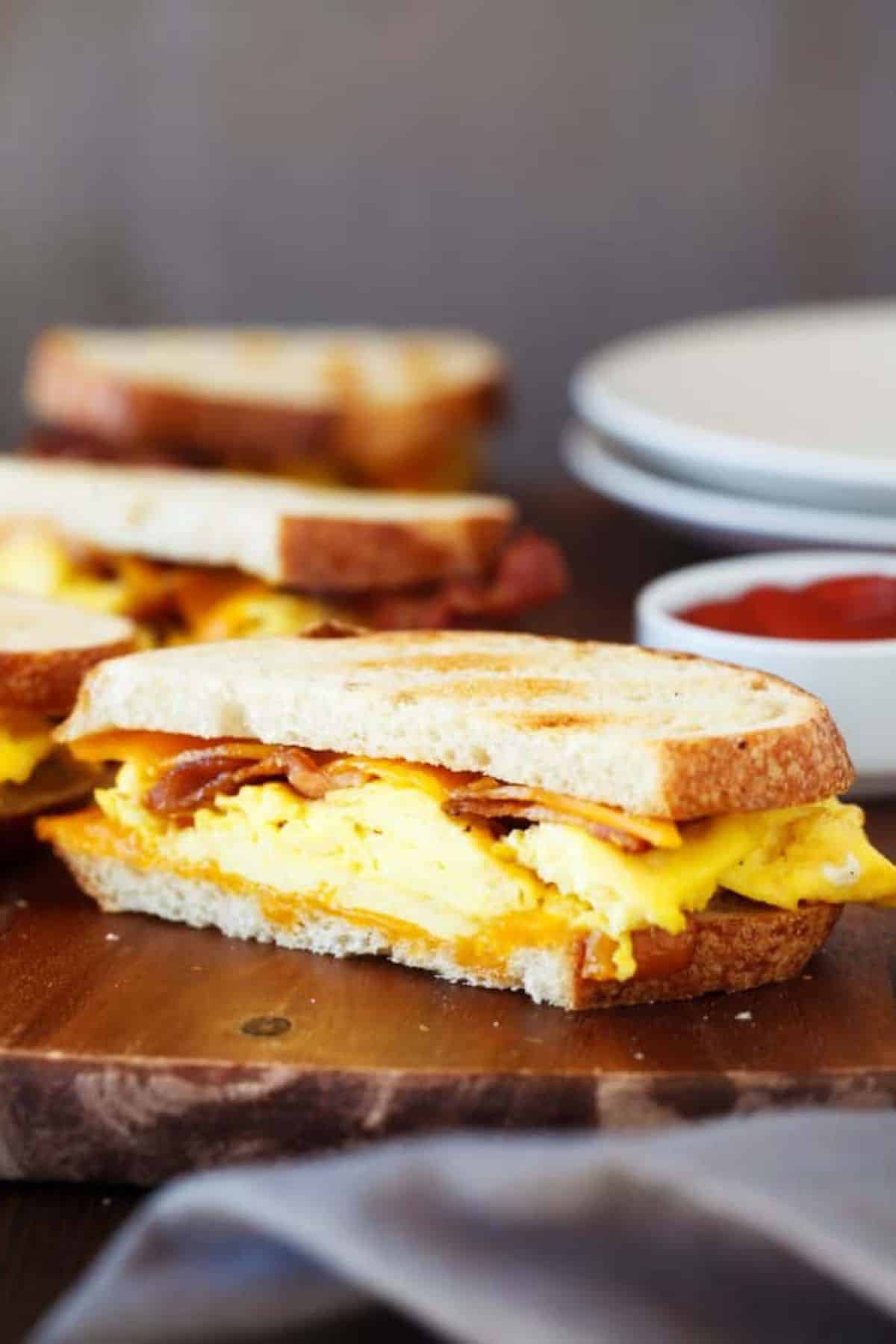 Start your morning on a good note with this easy and delicious griddle breakfast sandwich recipe.
If you want a hearty meal before a big day, this recipe has everything you could want; protein from thick-cut bacon slices, dairy from cheddar cheese, and satiating carbohydrates from sourdough bread.
16. Blackstone Folded Breakfast Quesadillas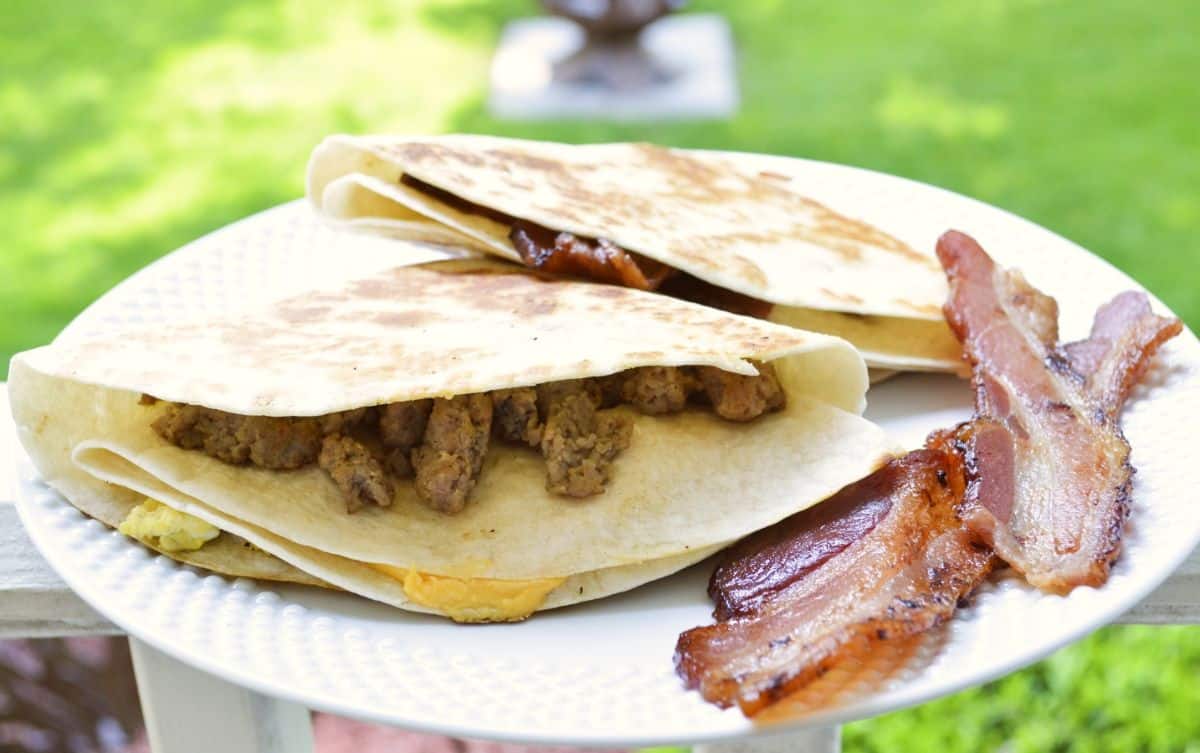 Enjoy the bold and hearty flavors of this mouthwatering Blackstone folded breakfast quesadilla recipe.
Instead of using bread to make a breakfast sandwich, enjoy a breakfast quesadilla perfectly toasted on your griddle. This recipe features tortillas stuffed with your favorite ingredients.
The recipe recommends frying eggs, bacon, and breakfast sausages. However, feel free to toss some of your favorite veggies on your griddle surface to make a morning meal you're proud of.
17. Sausage Stuffed French Toast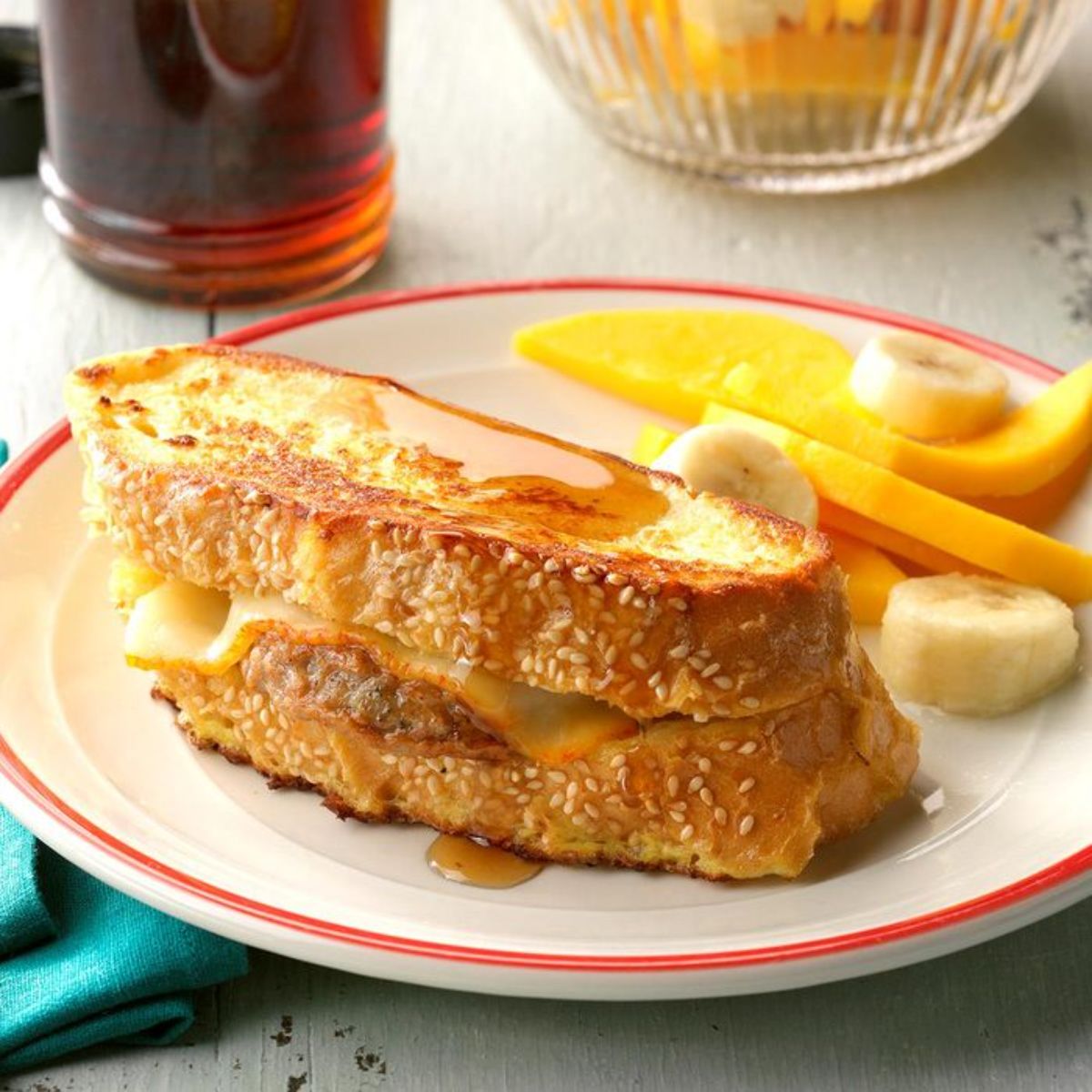 Last but not least, one of the best griddle breakfast ideas is this tasty sausage-stuffed French toast recipe.
This griddle breakfast recipe takes the best of a sausage sandwich and French toast and combines them into one.
First, fry up a sausage on your griddle. Next, allow the juices to stay on the griddle to crisp your French toast in the grease for an incredible flavor you'll think about all day.
The Last Bite
Use these 17 griddle breakfast ideas to start your morning with something delicious. Whether you need a hearty breakfast to fuel your day or a tasty treat to boost your mood, these mouthwatering recipes are sure to satiate your cravings.
Save this post and enjoy these mouthwatering griddle breakfast ideas for the next time hunger strikes and you want to use your griddle.