Since Jane and I have a rather large garden, I've found that I have to stay ahead of the game. Our summer garden is winding down, and I'm preparing to plant our fall vegetables. We still have a few things that are producing.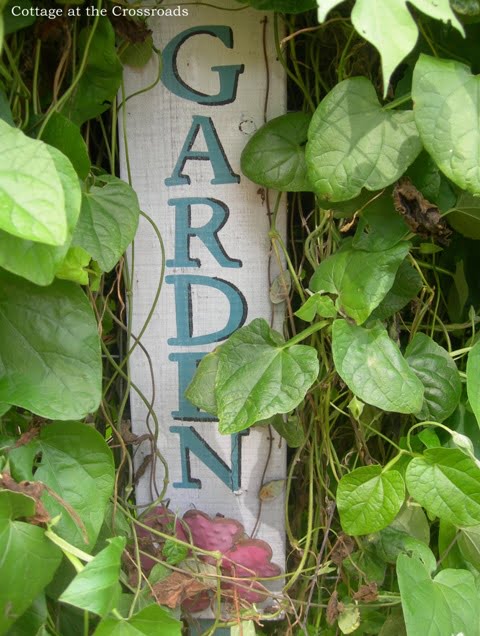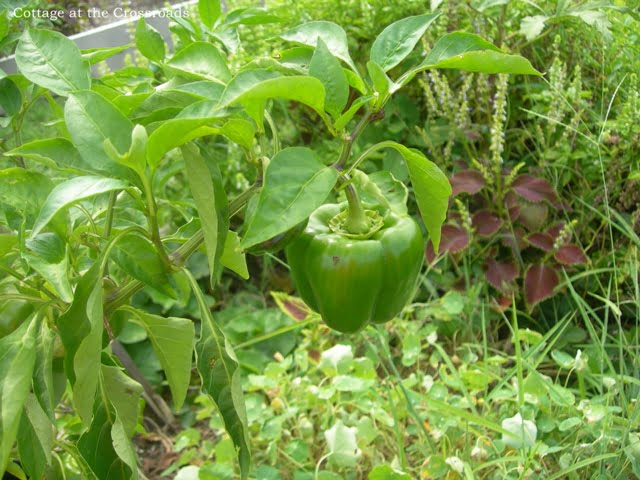 The green peppers are still sweet and tasty, and we've been enjoying the fresh cantaloupe just about every day. They have been unusually delicious this year.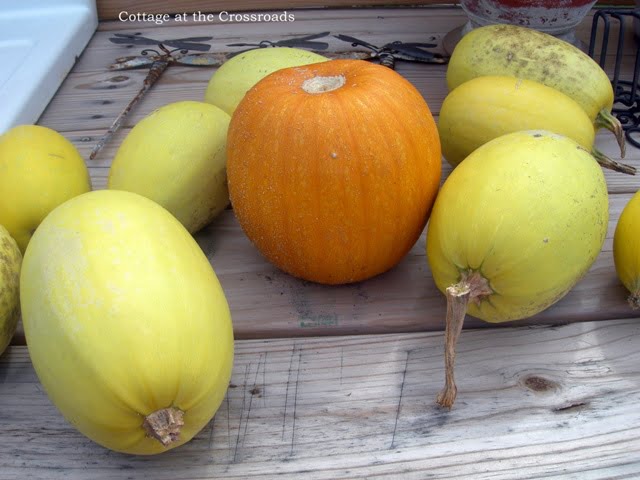 We've already harvested this spaghetti squash and sugar pie pumpkin. Jane has a great recipe for using the spaghetti squash in making a pie. She'll post the recipe here soon, but I'll give you a hint. Believe it or not, it tastes just like coconut pie.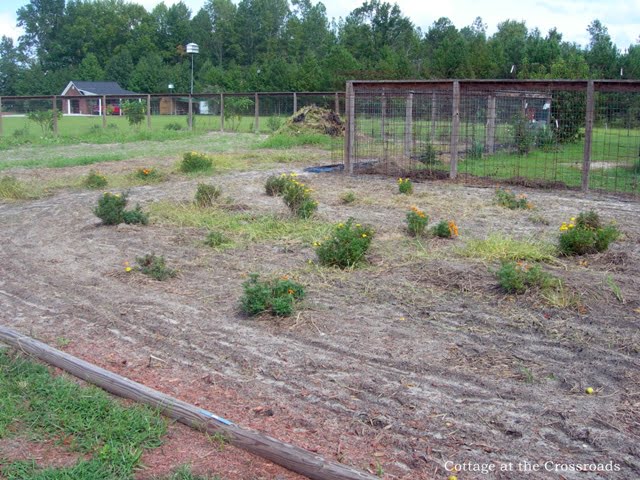 I spent just about every day last week removing cornstalks and tomato plants. The tomato cages have been put away for the winter. Jane and I enjoyed the last fresh tomato from our garden yesterday. It was a bacon, lettuce, and tomato sandwich. Since the marigolds we had planted in between the tomato plants were still blooming, I decided to leave them.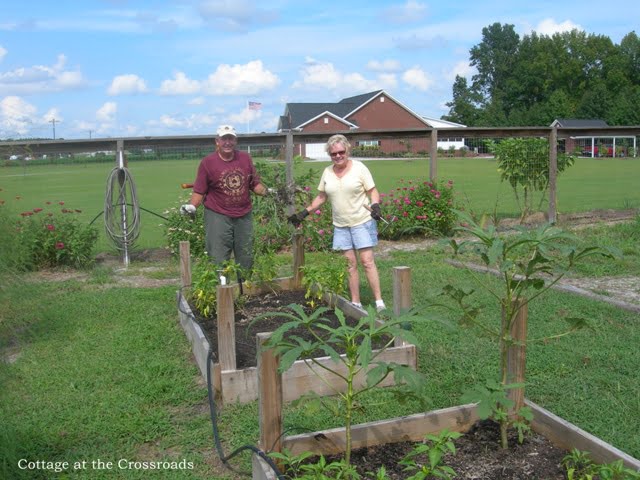 Even my brother Jim and his wife Jean came out today to pull the weeds and get their 2 raised beds ready to plant the fall crop.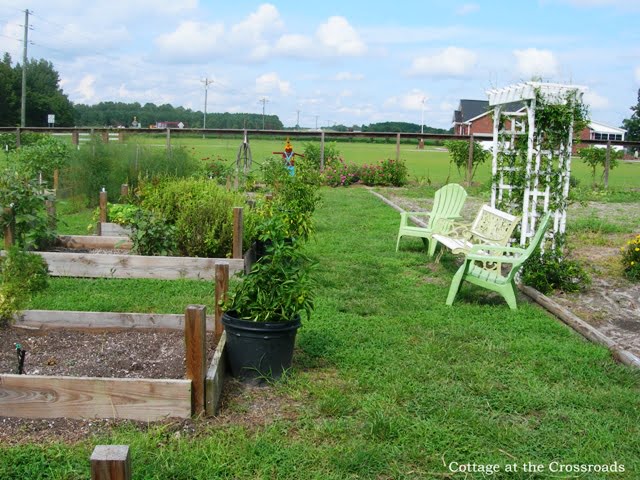 This year I decided to add grass to the walkways around the raised beds. We sprigged centipede in the spring. I think it looks a lot nicer and it's easy to maintain.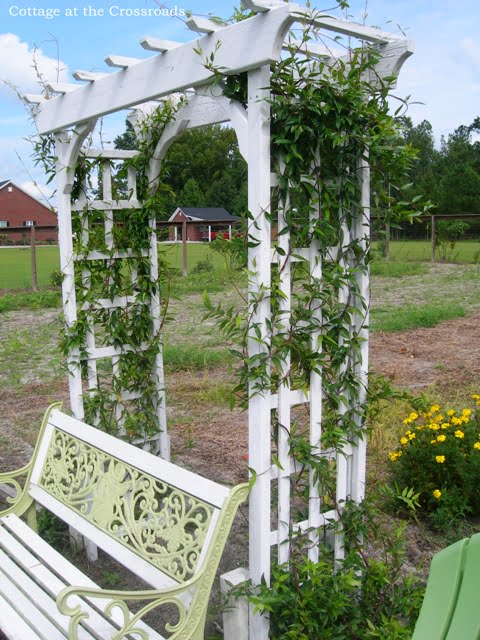 Earlier this year, we added this garden arbor and seating area. After 5 months, the yellow jessamine is really filling in nicely.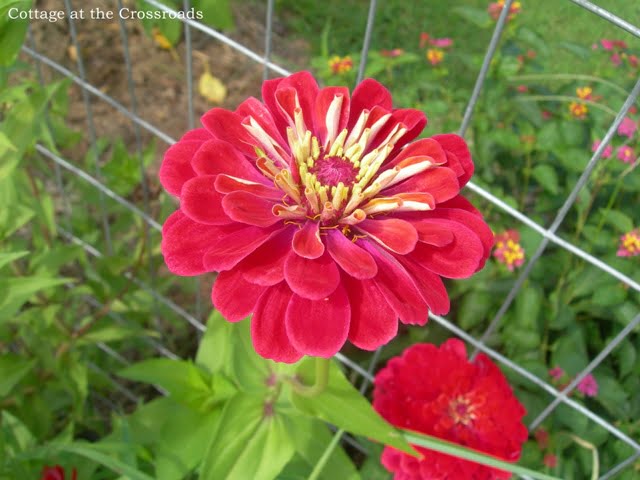 Last week I took out an entire raised bed of overgrown zinnias, but I left these by the fence.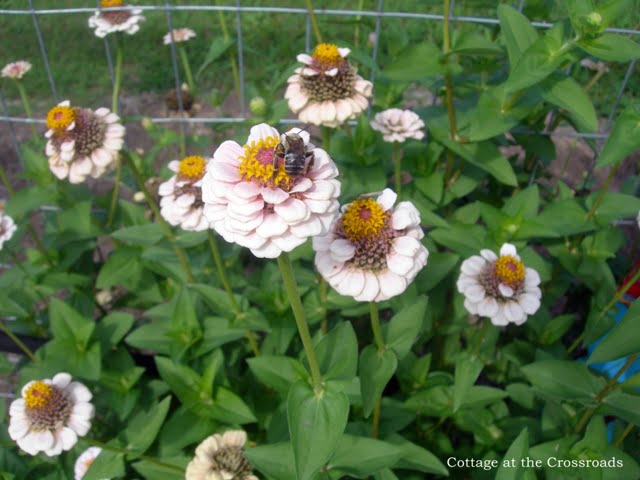 Besides, they are still attracting the pollinators like this bee and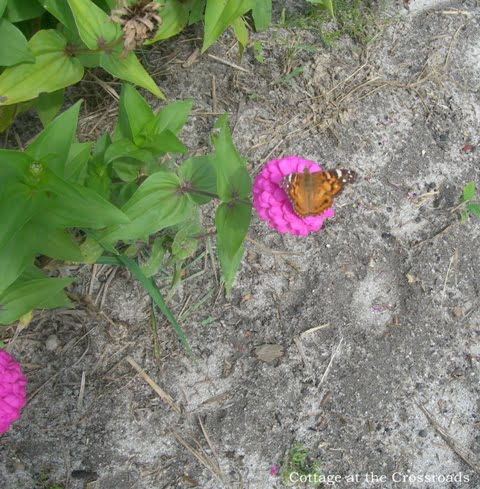 this butterfly.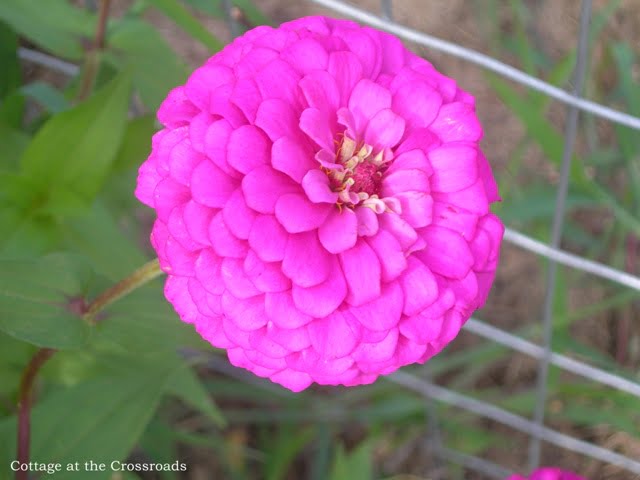 These flowers are so pretty that Jane says she's going to plant even more next year.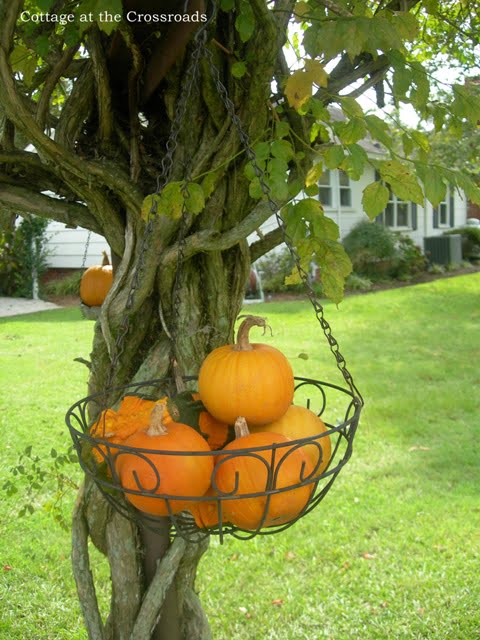 I decided to hang some of these small pumpkins and gourds on this old clothesline pole.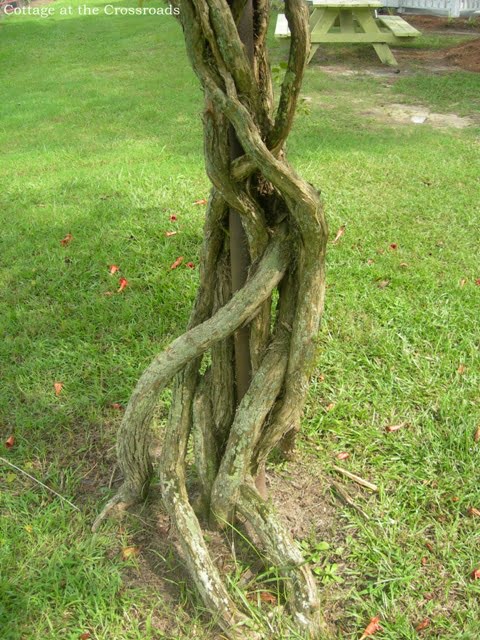 I remember helping my father dig the holes and putting up this post in 1966. Mother Nature decided to use it to support this trumpet vine.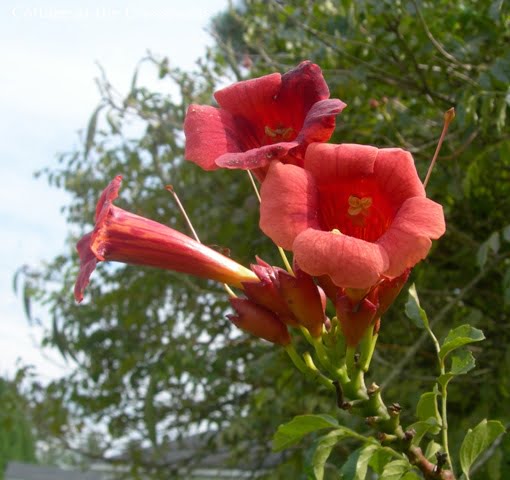 The trumpet vine's flowers are a real attraction for hummingbirds.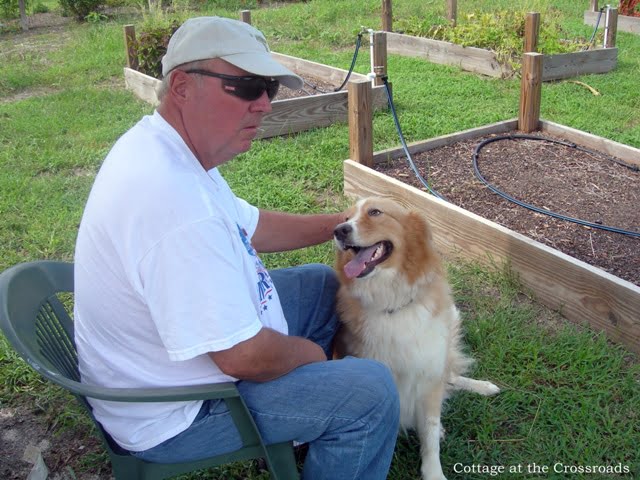 Here in South Carolina we plant our fall garden right around Labor Day. Lucy and I have decided that we're going to plant lettuce, cabbage, rutabagas, Brussels sprouts, broccoli, and of course, collards. Here is a link to my now famous collard greens recipe.
Do you think we should plant anything else in our fall garden?