Today I'm sharing our front porch all decorated for fall. Yesterday was the official start of the season, but it couldn't get here soon enough for me. I love the change in the weather, the beautiful blue skies combined with golden light, football, and fires in the fire pit.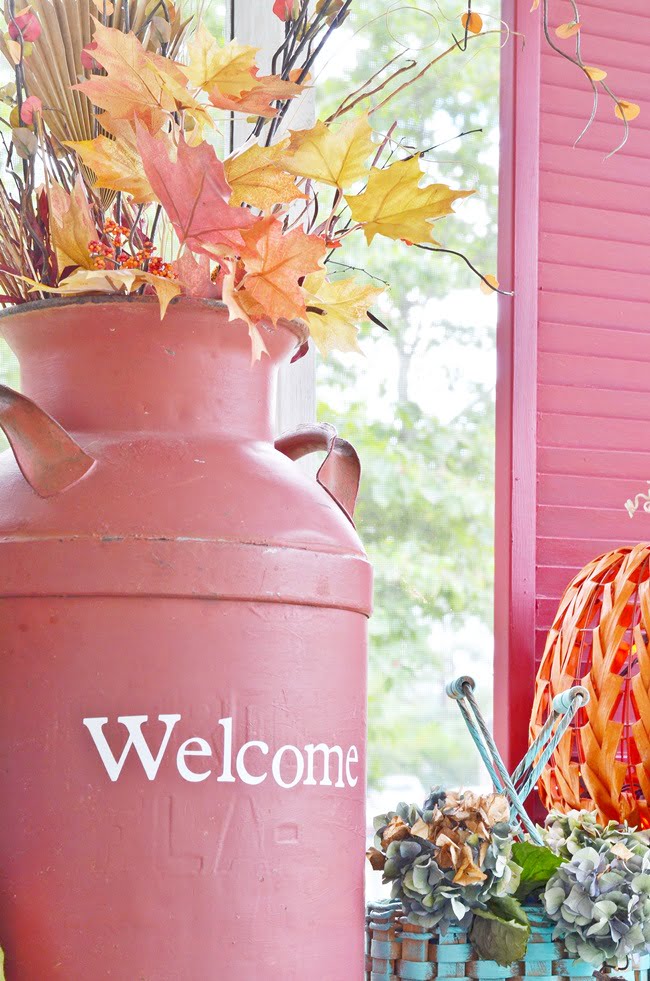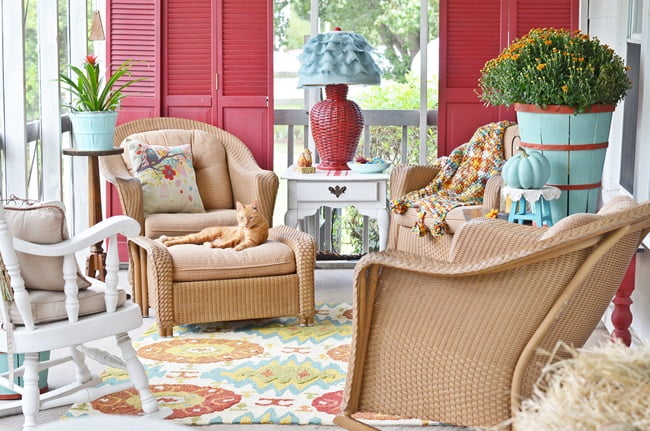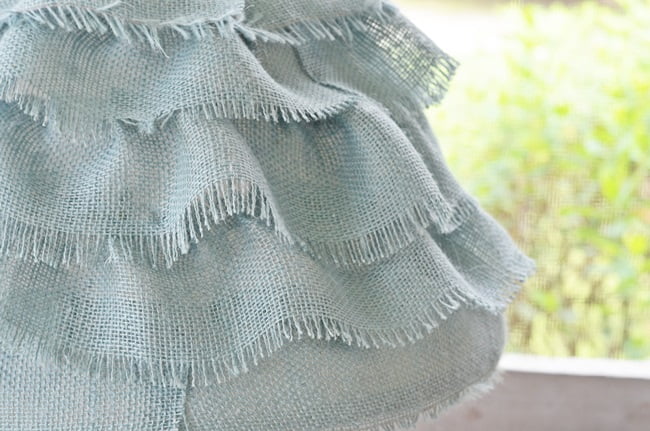 Playing up the aqua in the rug, I decided to use a lot of it this fall. I found some burlap and promptly made another burlap ruffled shade. The directions on how to make one are HERE.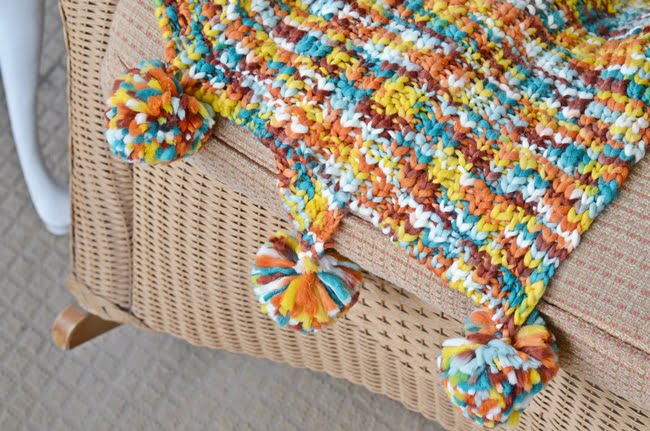 Back in August, I found this throw with these adorable pom poms on it that had all the same colors in the rug. There have been just a few chilly mornings that I've been able to use it but I expect to be able to wrap myself in its softness soon.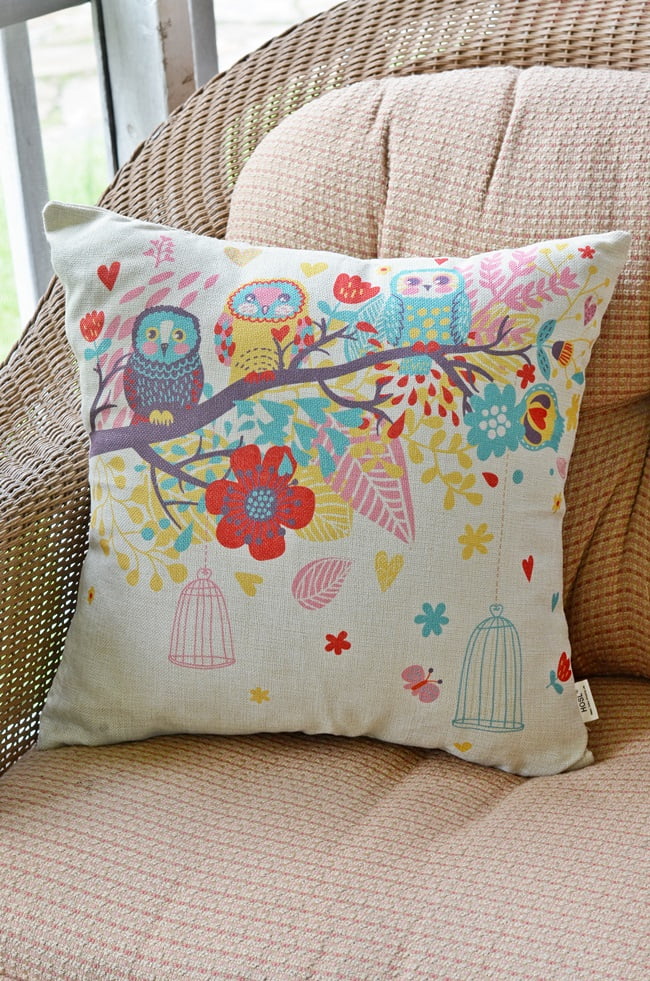 Imagine my surprise when I found this (affiliate link) pillow cover on Amazon last month. Perfect colors at a perfect price-$5.99! No kidding! I couldn't believe that price, either!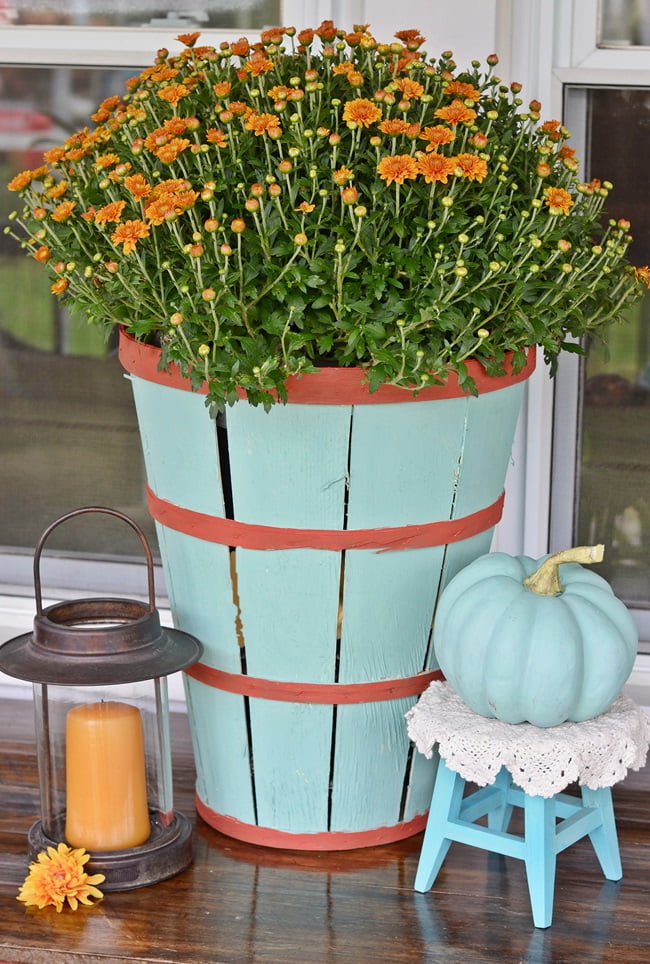 I already had this bushel basket and it got updated with a little aqua paint. It makes a great mum holder!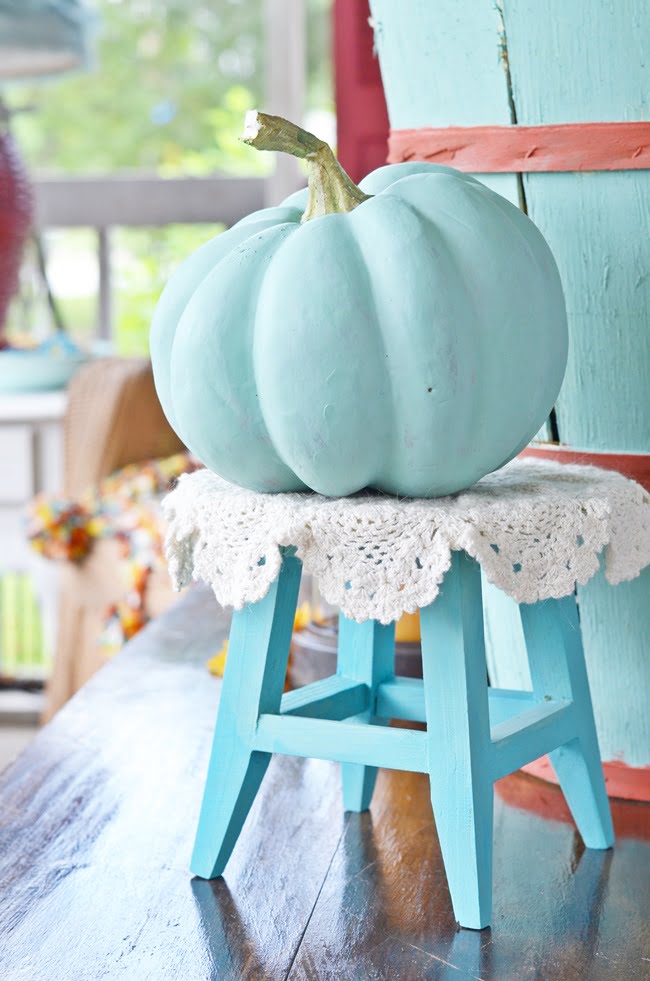 We grew some pumpkins in our garden this summer but only 2 developed and then rotted. So I had to resort to using some faux pumpkins, painted aqua, of course!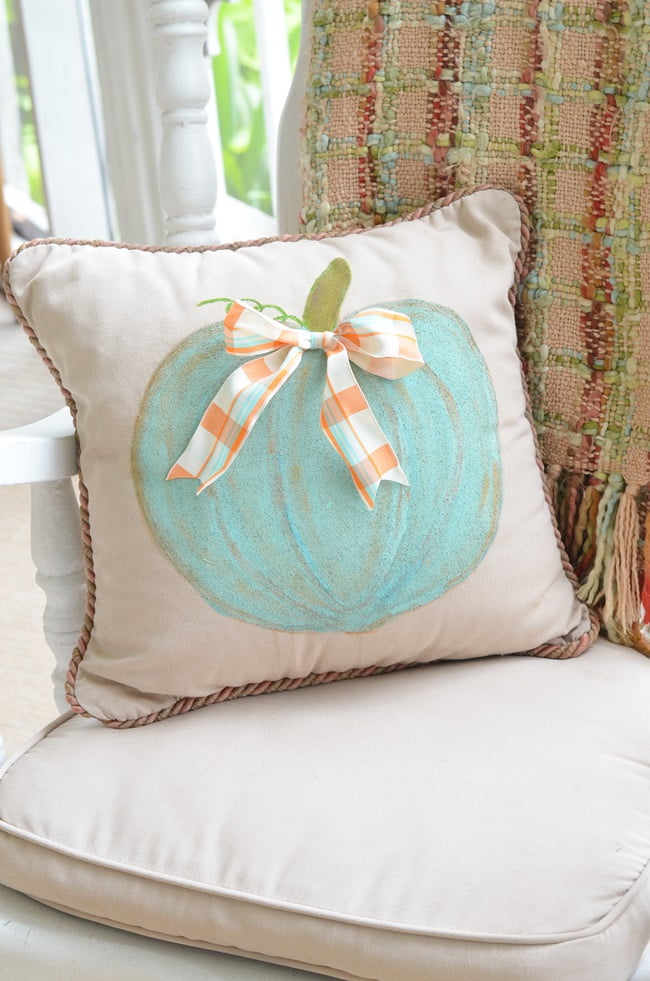 In the rocking chair is a pumpkin painted pillow! It used to be orange but not this year! The ribbon on it matches the ribbon that I used on our Fall Rake Wreath.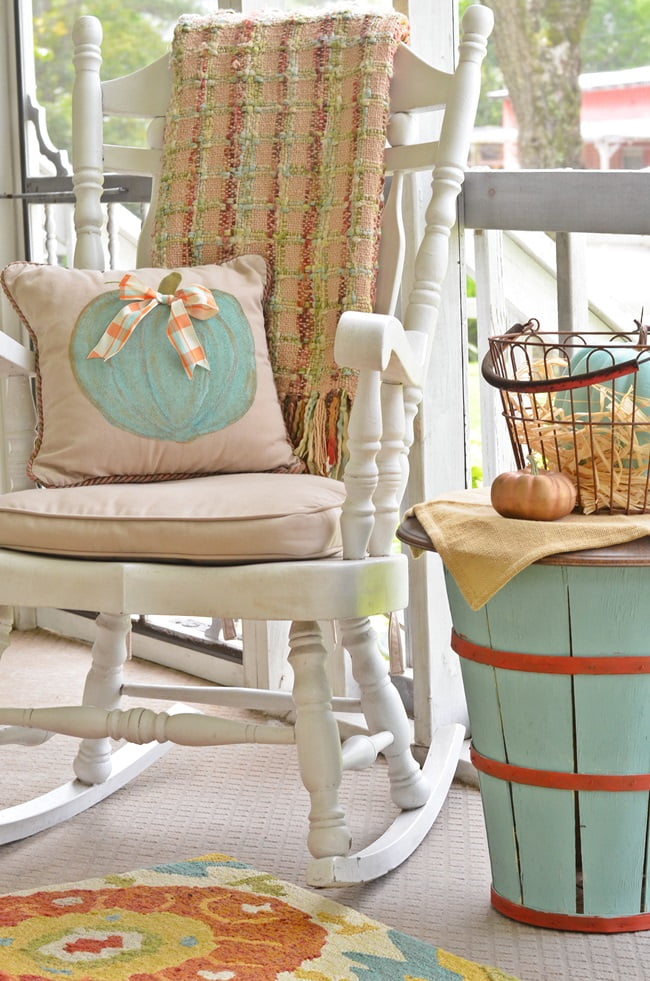 Beside the rocking chair, I used another bushel basket as a side table. An old metal piece from a discarded light fixture serves as a top.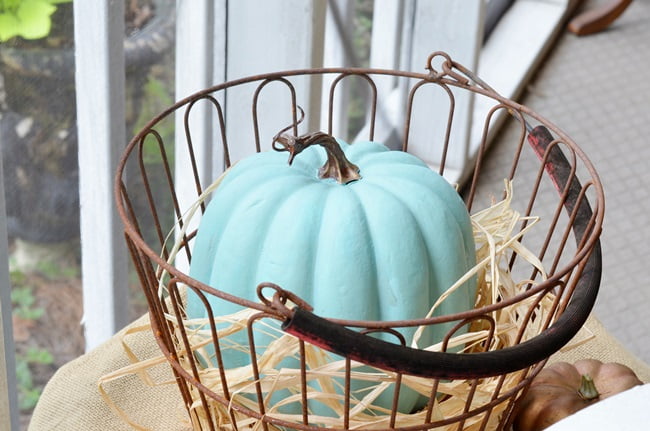 Did I mention that I don't throw away anything? Another aqua pumpkin in a wire basket!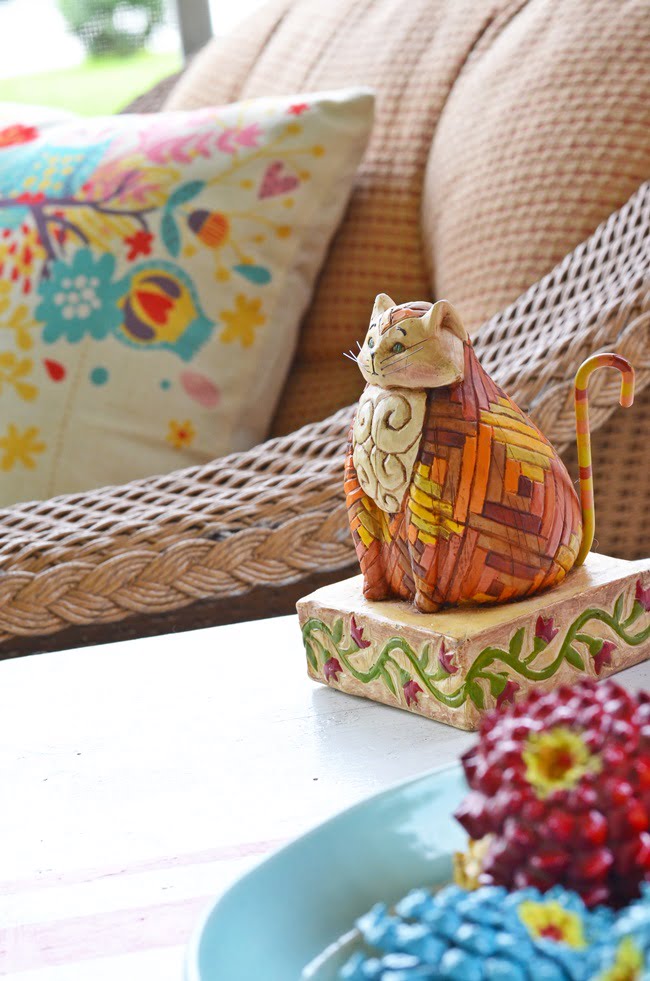 This little cat figurine adds a little autumnal touch, don't you think? You know how we love our critters!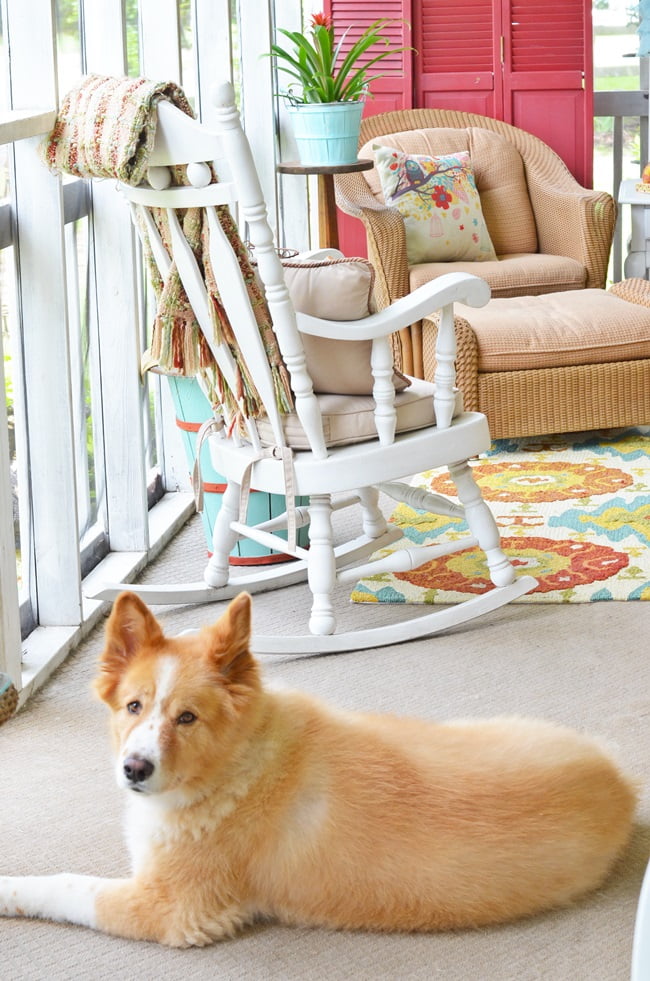 Lucy, our dog, and our cat, Henry, love our front porch, and it's the first place we head out onto early each morning.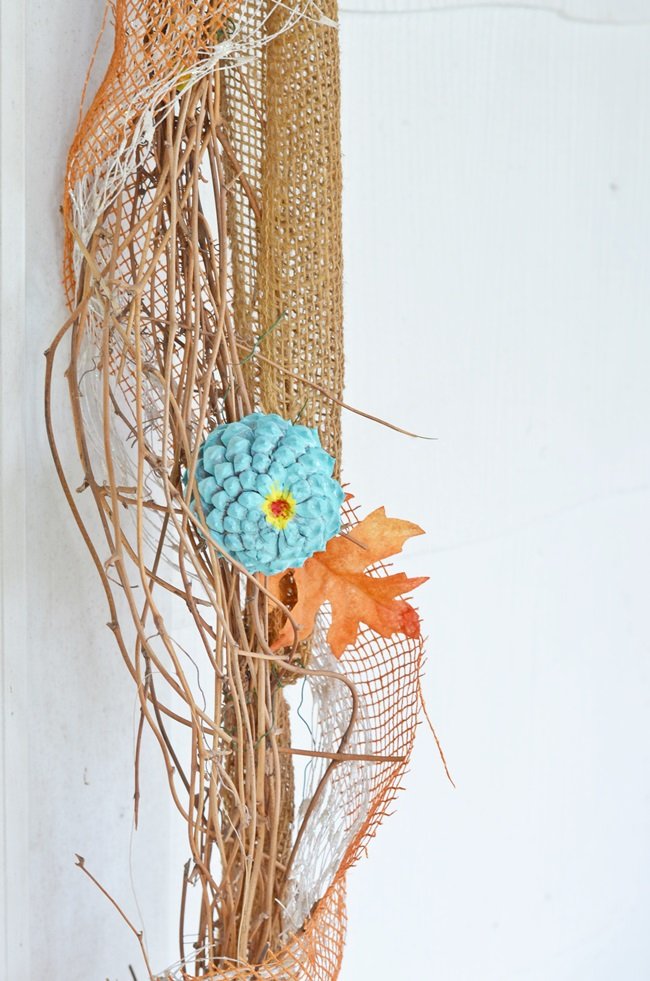 Around the front door is a grapevine garland that gets dressed for each season. Right now it's adorned with more of those pine cone zinnias that we made. You can find the directions on how to make them HERE.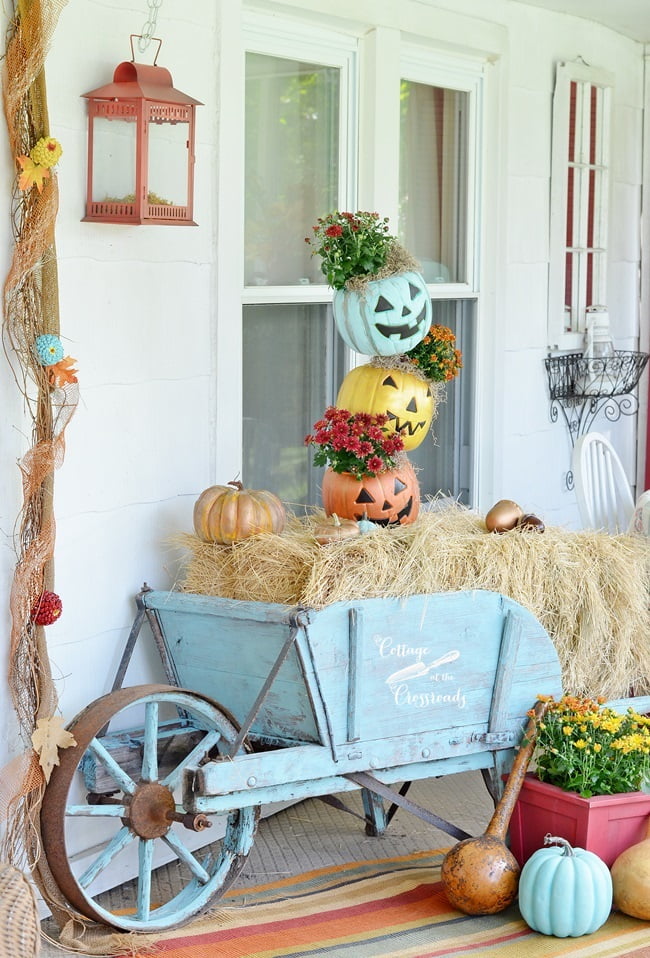 The old wheelbarrow got a wash of aqua paint and is holding the topsy turvy pumpkins this year.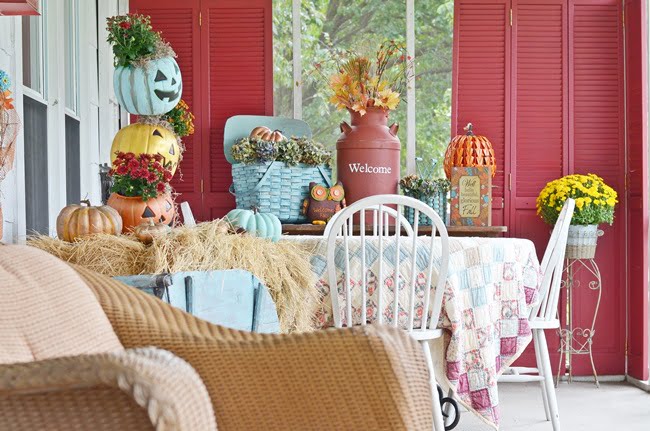 On the other end of the porch is our eating area. The table has been cozied up with an old quilt.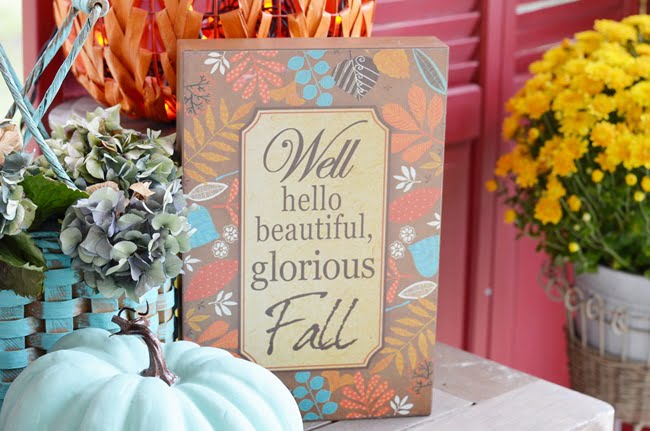 On the serving table is a vignette with this sign that says it all!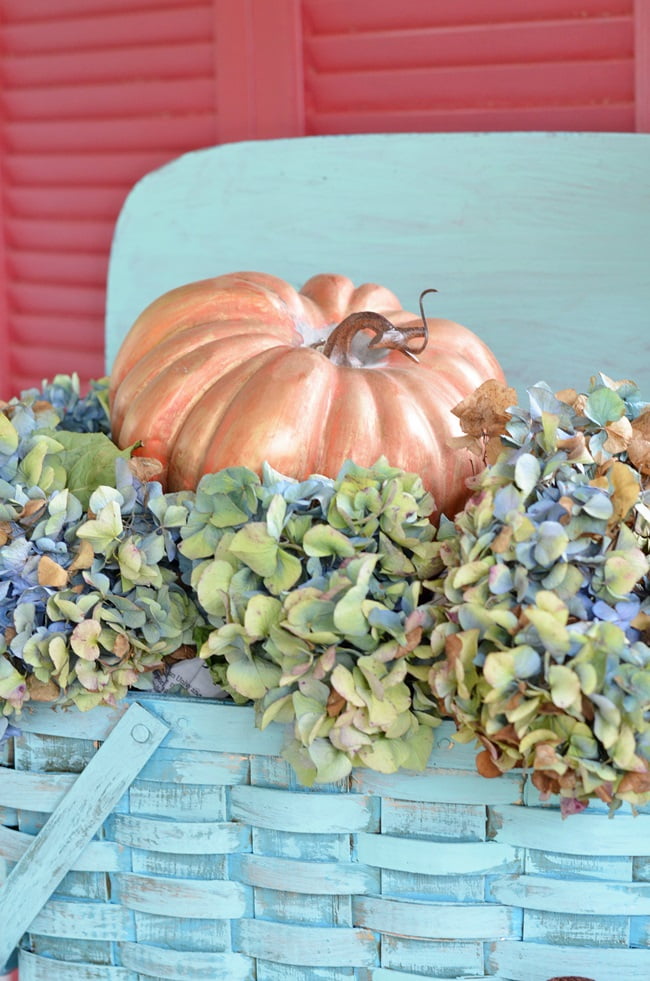 Dried hydrangeas from the yard have been tucked into a vintage picnic basket along with a faux pumpkin.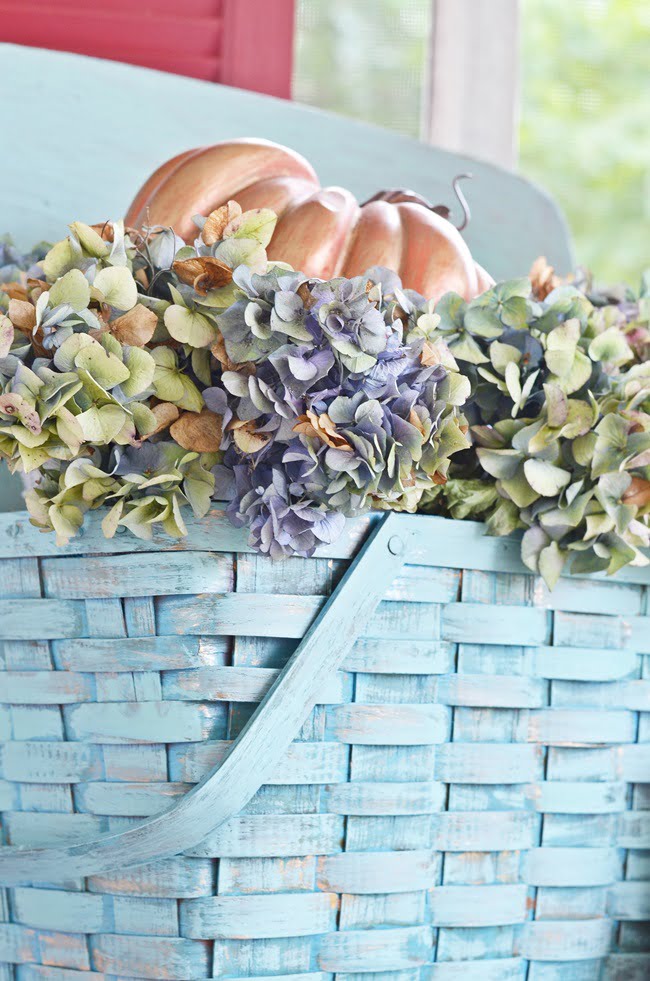 I've developed a "thing" for picnic baskets lately and have painted quite a few this year. You can see some of the layering of different colors on the side of this one.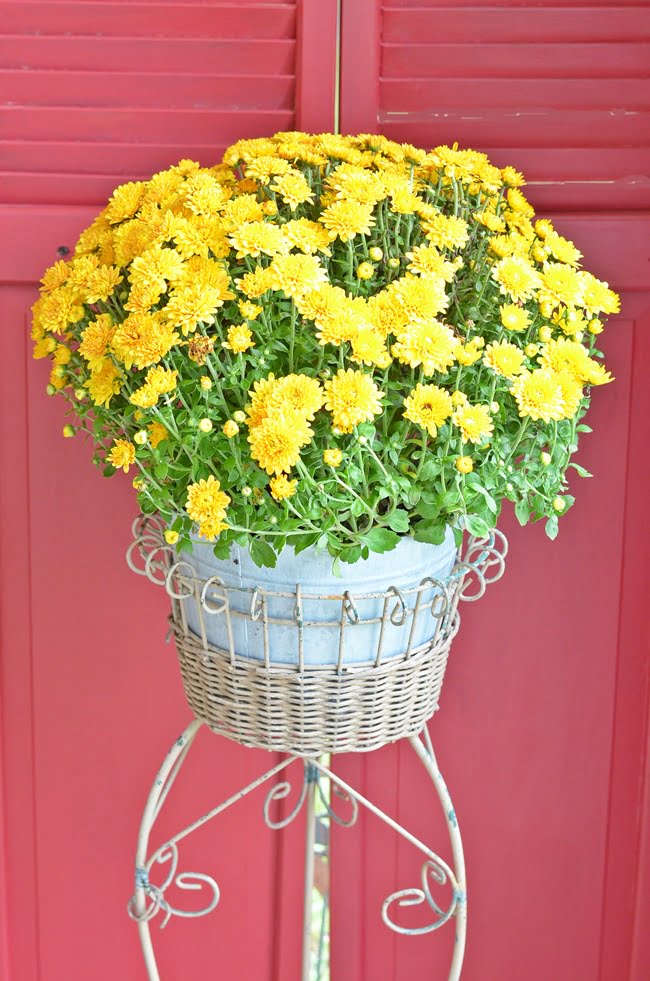 Another pretty mum in the corner of this end of the porch.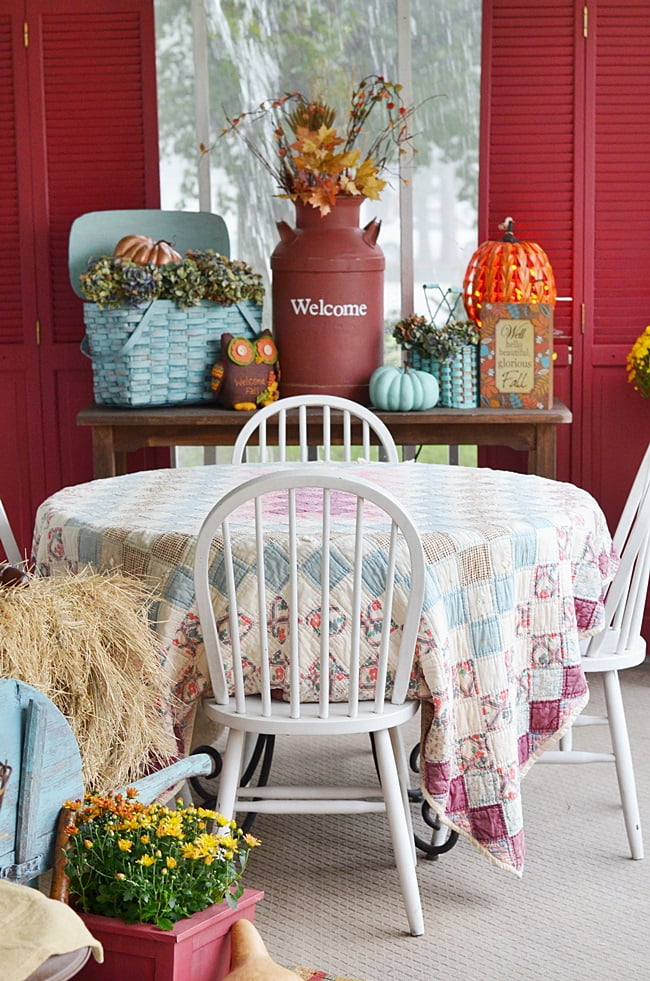 As I was finishing up photographing our fall porch this afternoon, we had another downpour of rain. The lights in the orange pumpkin cast a warm glow on all the festive, autumnal colors on our fall porch.