You know them and love them. Egg whites are a staple in cooking, especially in baking. Egg whites help recipes rise to the top.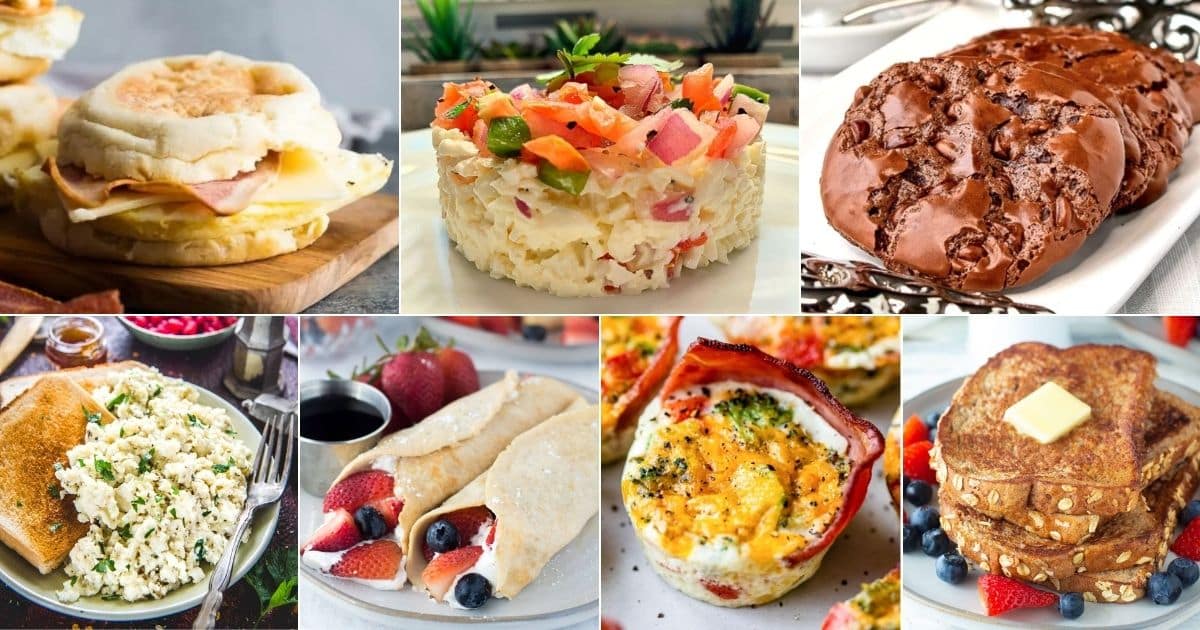 Egg whites are versatile and can be used in many recipes. Here we will give you egg white recipes that will have your taste buds begging for more.
Let's get cracking!
Contents
1. Woodrow's Famous Eggnog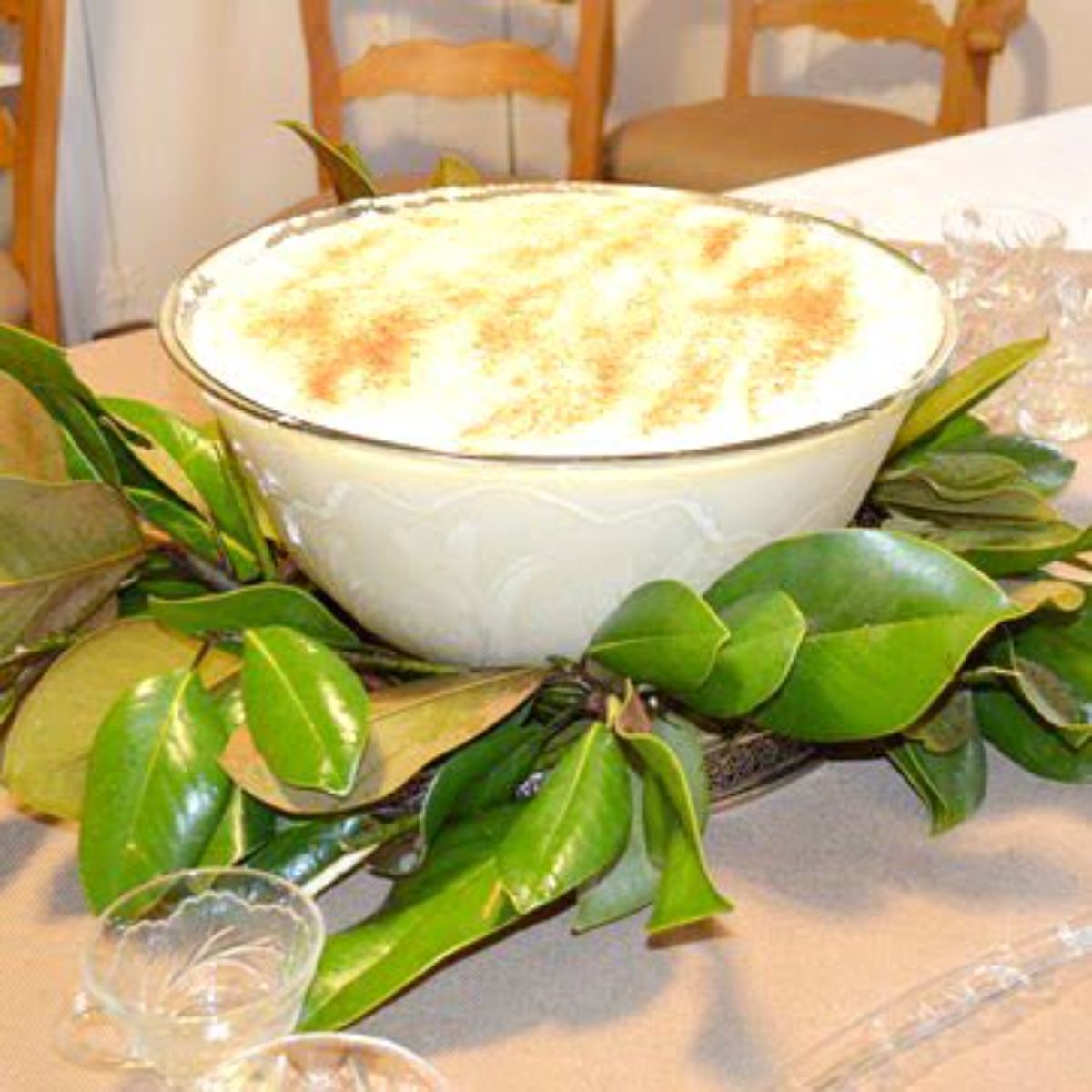 A holiday staple, Eggnog is one of my favorite things to have around Christmas.
An important aspect of making eggnog is to whip the egg whites thoroughly. As this recipe says, "Do not get any yolk into the egg whites!"
Simple to make and delicious to drink, this is Christmas in a cup.
2. Egg White Souffle Pancakes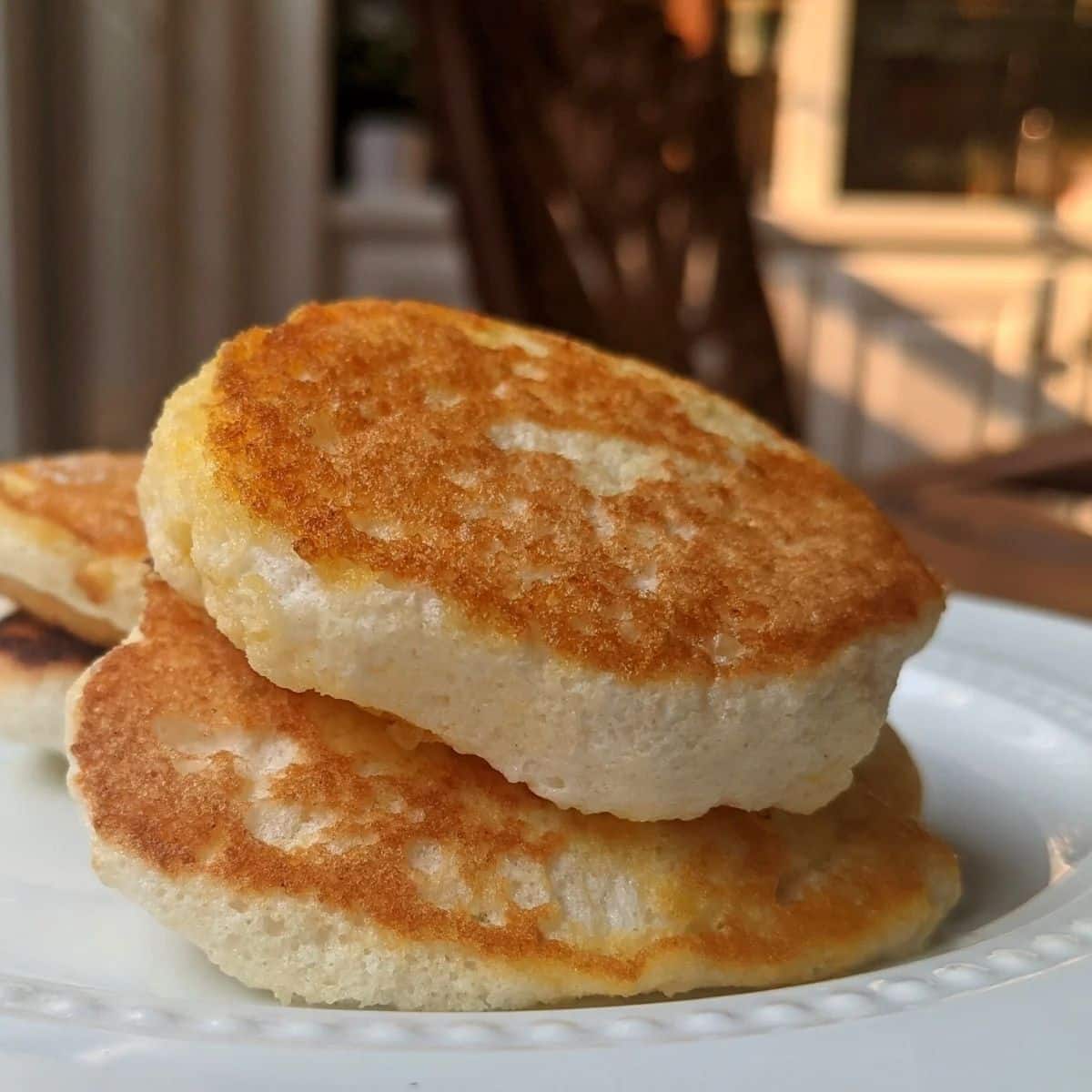 You had me at Souffle. You had me again at Pancakes.
Egg whites are often used in low-calorie meals; this recipe is an excellent example. A healthy and filling breakfast will give you the energy you need to rock your day.
The main ingredients in this recipe are:
Egg whites
Cream of Tartar
Flour
Sugar
How simple is that? Simple, yet delicious!
3. Meringue Cookies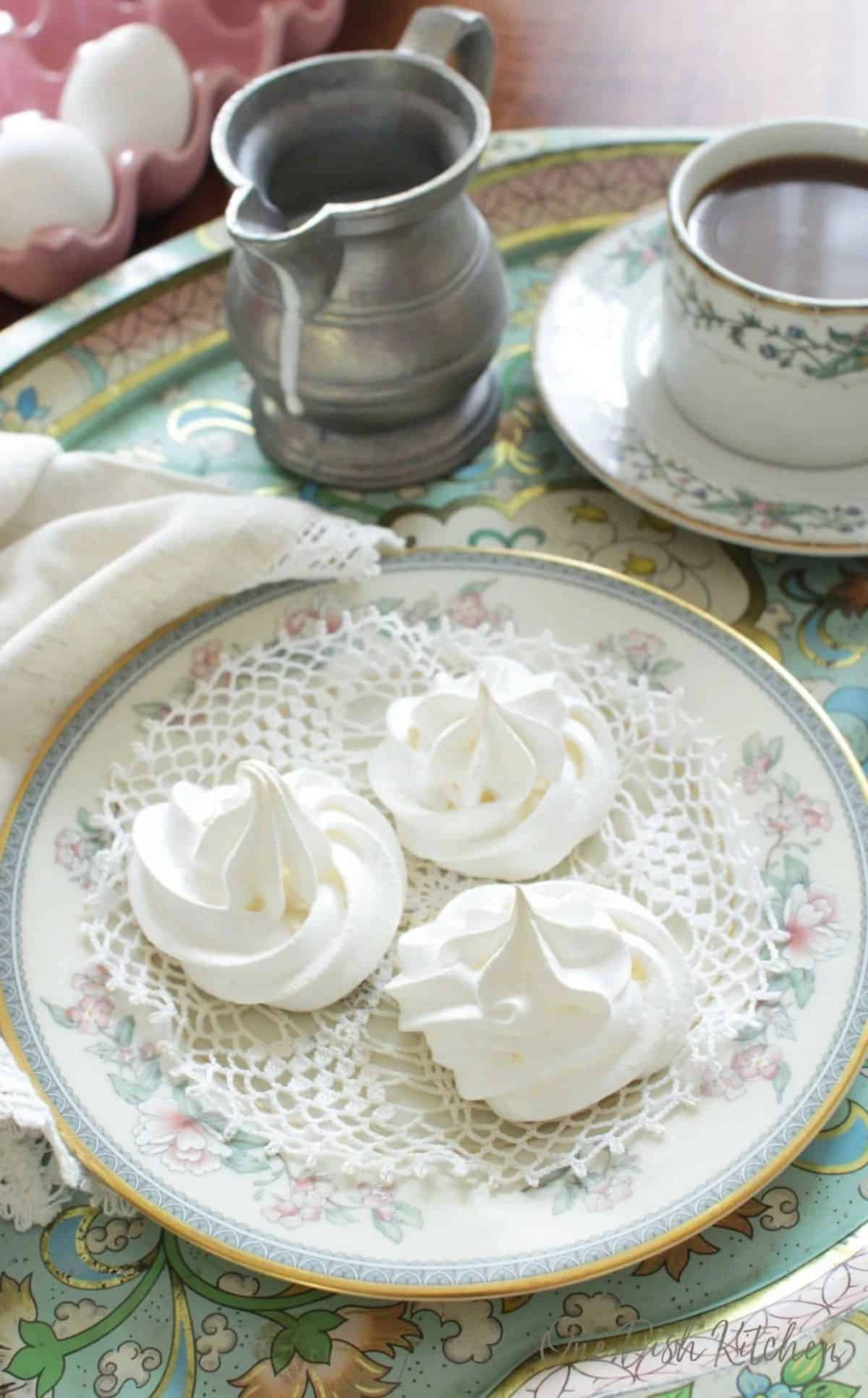 Mixing light, fluffy meringue into the form of a cookie is such a genius idea.
These melt-in-your-mouth delights will be the talk of any event you bring them to. Packed with flavor while being light as a cloud is a magical combination.
Egg whites are the key to the fluffiness!
4. Easy Coconut Macarons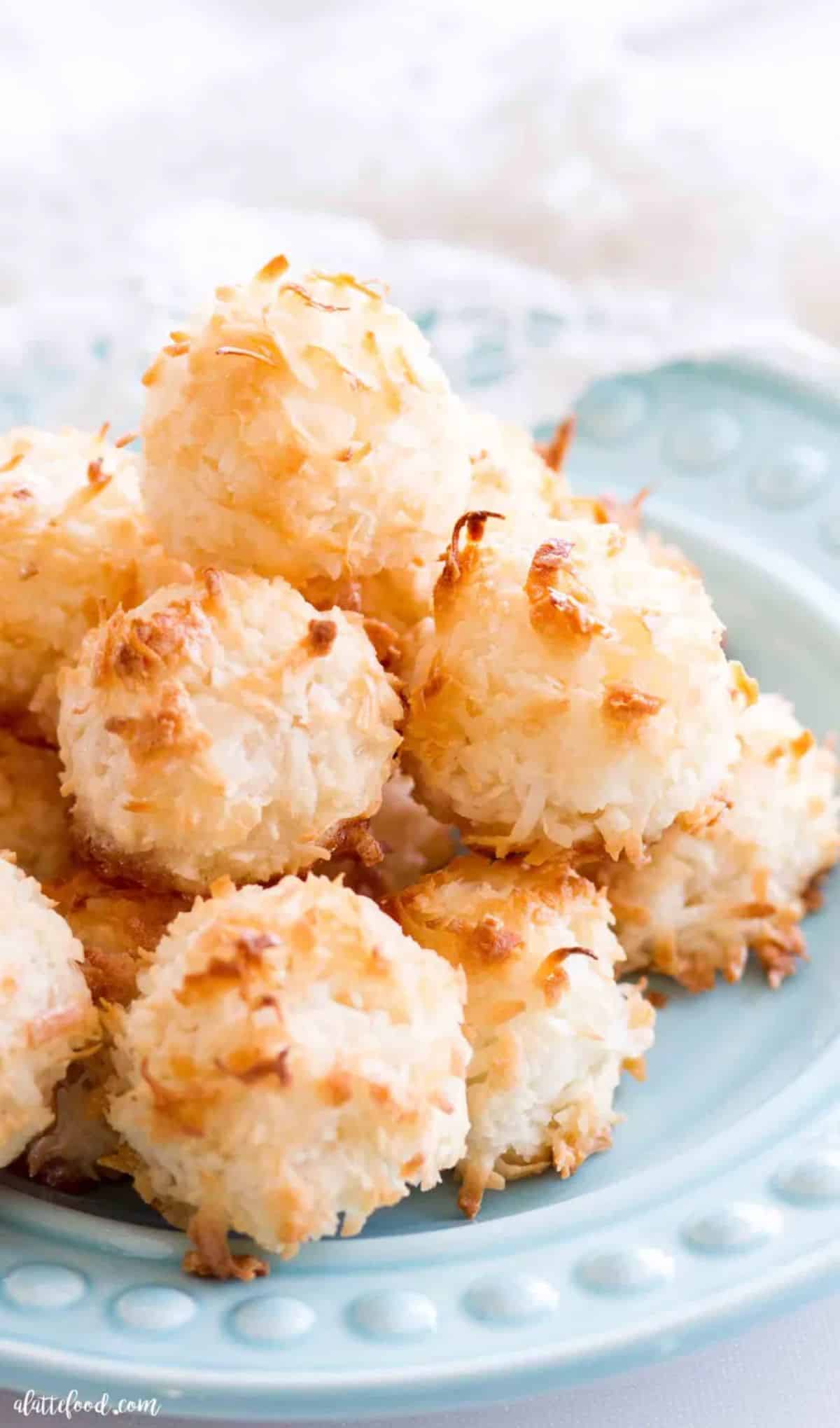 Dessert is my favorite meal of the day.
These Coconut Macarons are only six ingredients, so they make quickly and easily. Though simple to make, there is nothing simple about the flavors.
This recipe will have everyone believing you have spent hours working in a hot kitchen to make the perfect dessert.
Some of the stars of this recipe are:
Egg whites
Almond extract
Sweetened shredded coconut.
5. Everything Egg White Bites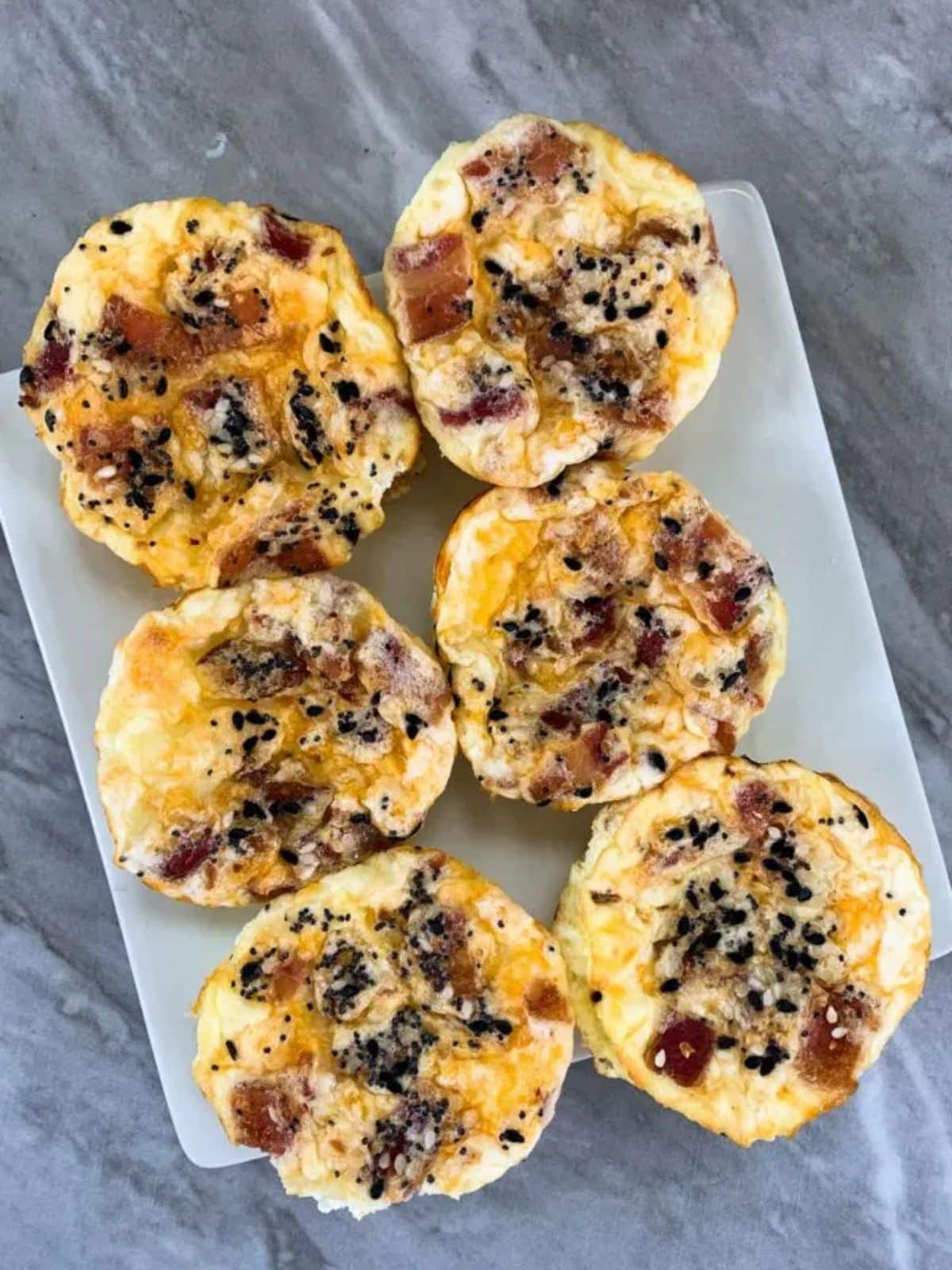 This recipe is perfect for breakfast or as an appetizer.
You won't be able to eat just one or two, I am warning you right now. To create this wonderful recipe, you are going to use ingredients like:
Everything Seasoning
Egg Whites
Cottage Cheese
Bacon
Cheddar Cheese
6. Egg White Bites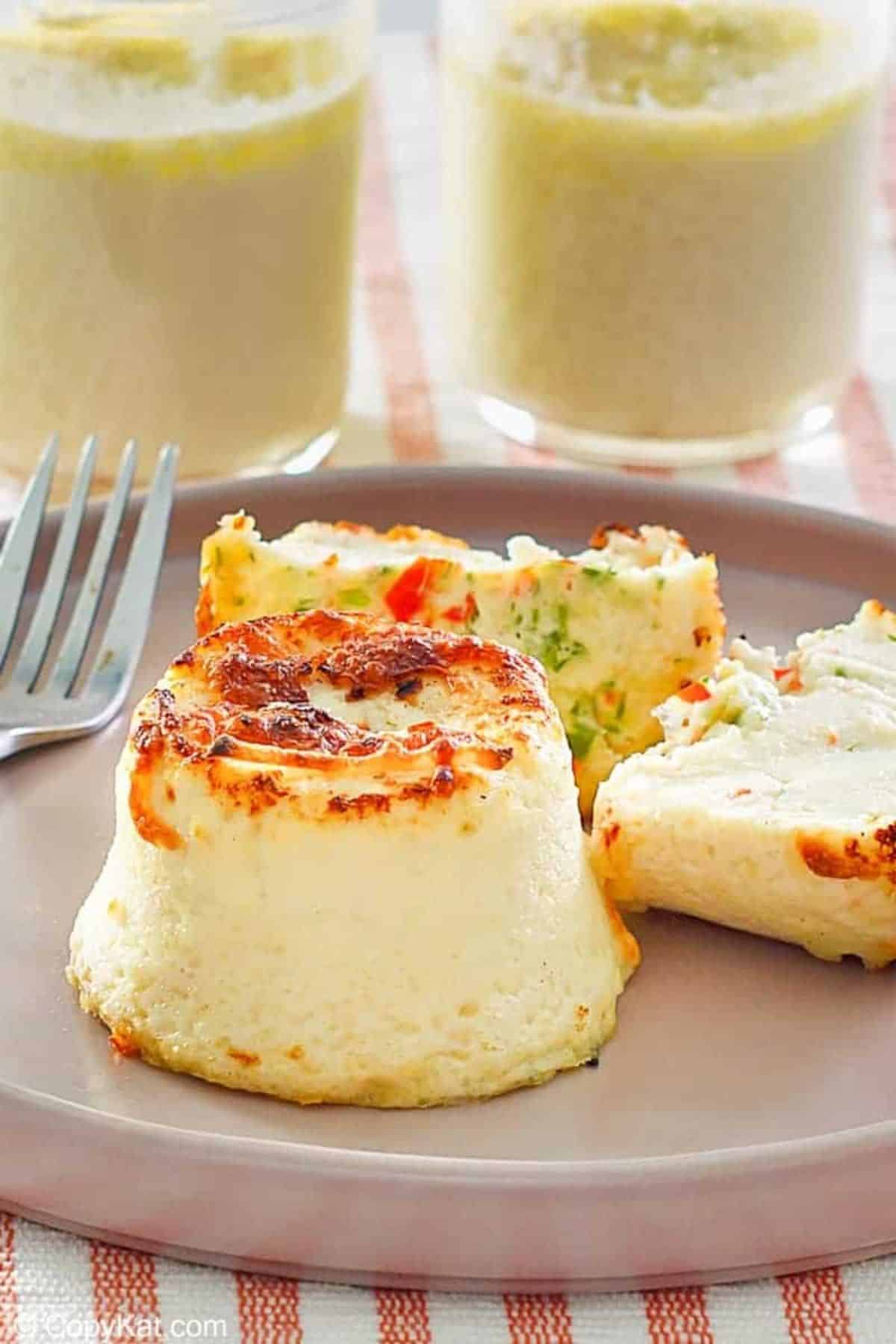 Different from the recipe above, these Egg White Bites are the perfect copycat for Starbucks Egg White Bites.
With the perfect hint of spice from red and green peppers, these are to dine for. These light and fluffy bites are almost as fun to look at as they are to eat!
This recipe is unique as you make the Egg White Bites in jars. Do not let that scare you; you can do this! Your mouth deserves it!
7. Egg White Breakfast Pizza
Breakfast and Pizza in the same sentence have my attention 100%.
This recipe has only four ingredients,
Egg whites
Greek Yogurt
Self-Rising Flour
Mozzarella Cheese
That's it. Making it easy to whip up in the morning. Another low-calorie recipe that will make you forget that you are eating healthily.
8. Angel Food Cake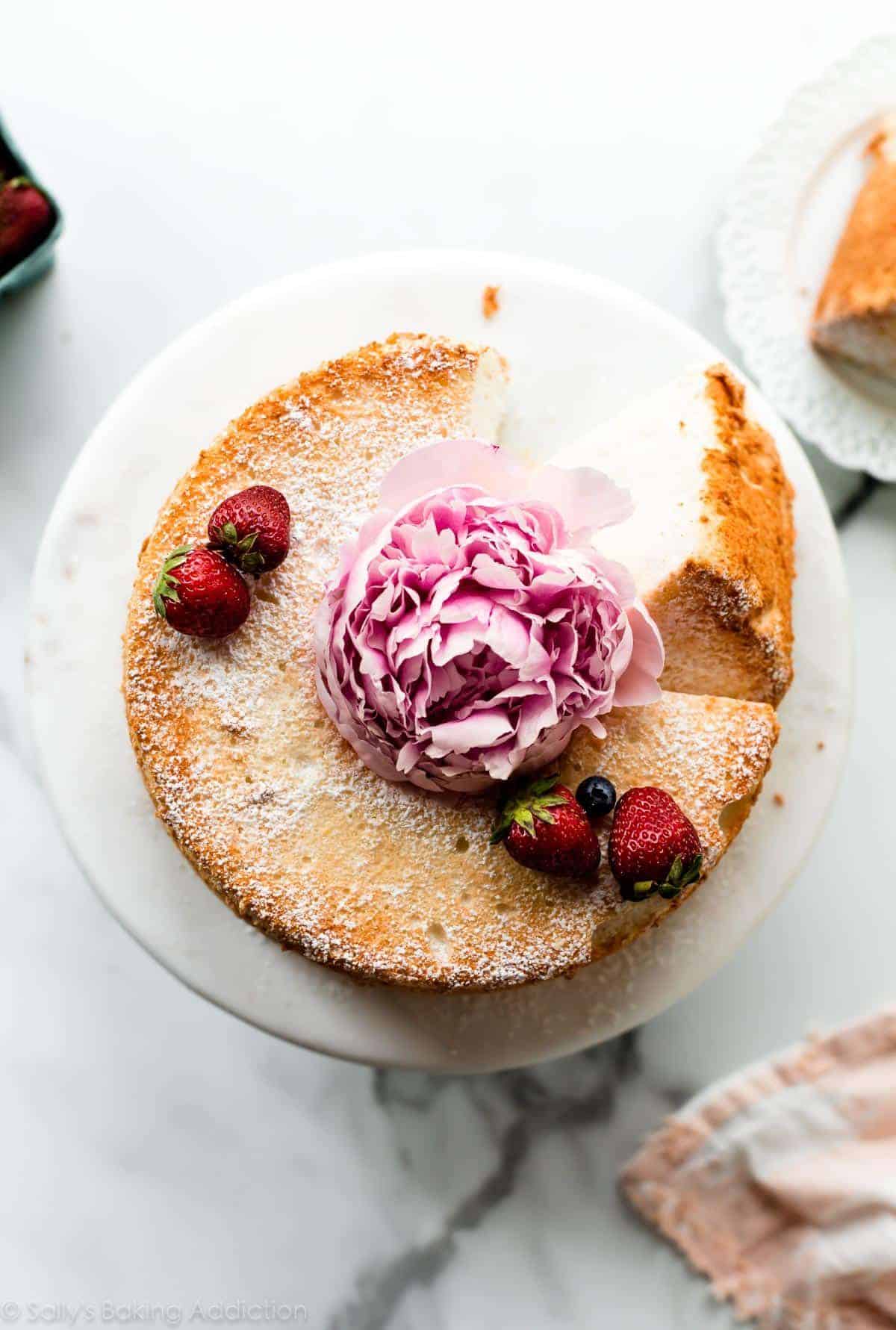 Fun fact, Angel Food Cake is named that because it is a gift from the Heavens.
The egg whites in this recipe make the cake light, fluffy, and magical. Another short list of ingredients makes this an easy dessert to whip up for any event.
People will think you ordered this Angel Food Cake from a high-end bakery.
9. Egg White Frittata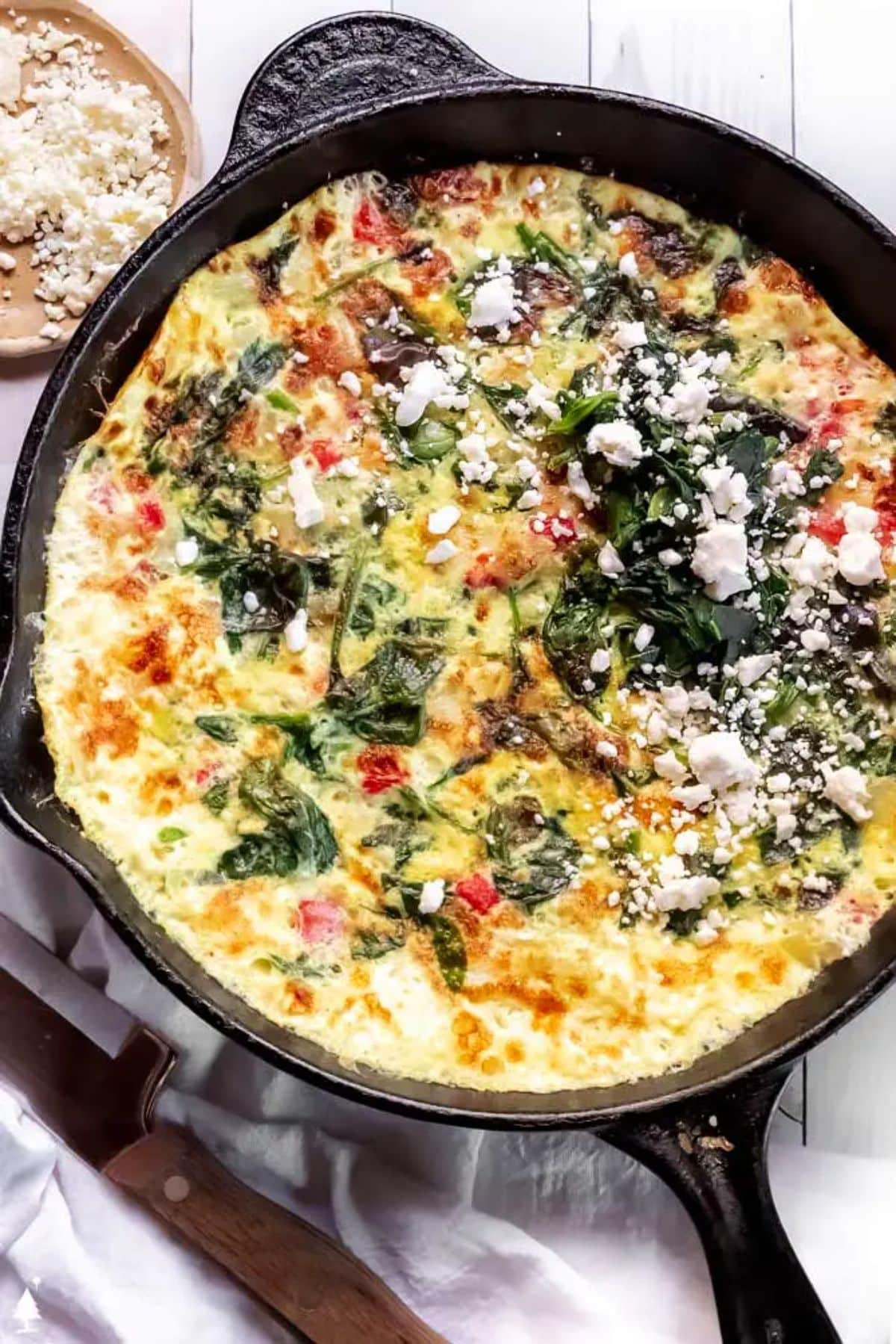 Healthy recipes do not have to be flavorless and boring. This Egg White Frittata recipe is an excellent example of a healthy yet flavor-packed meal.
The Egg White Frittata features flavorful ingredients like
Red Peppers
Spinach
Feta Cheese
You cannot go wrong with ingredients like that!
10. Egg White French Toast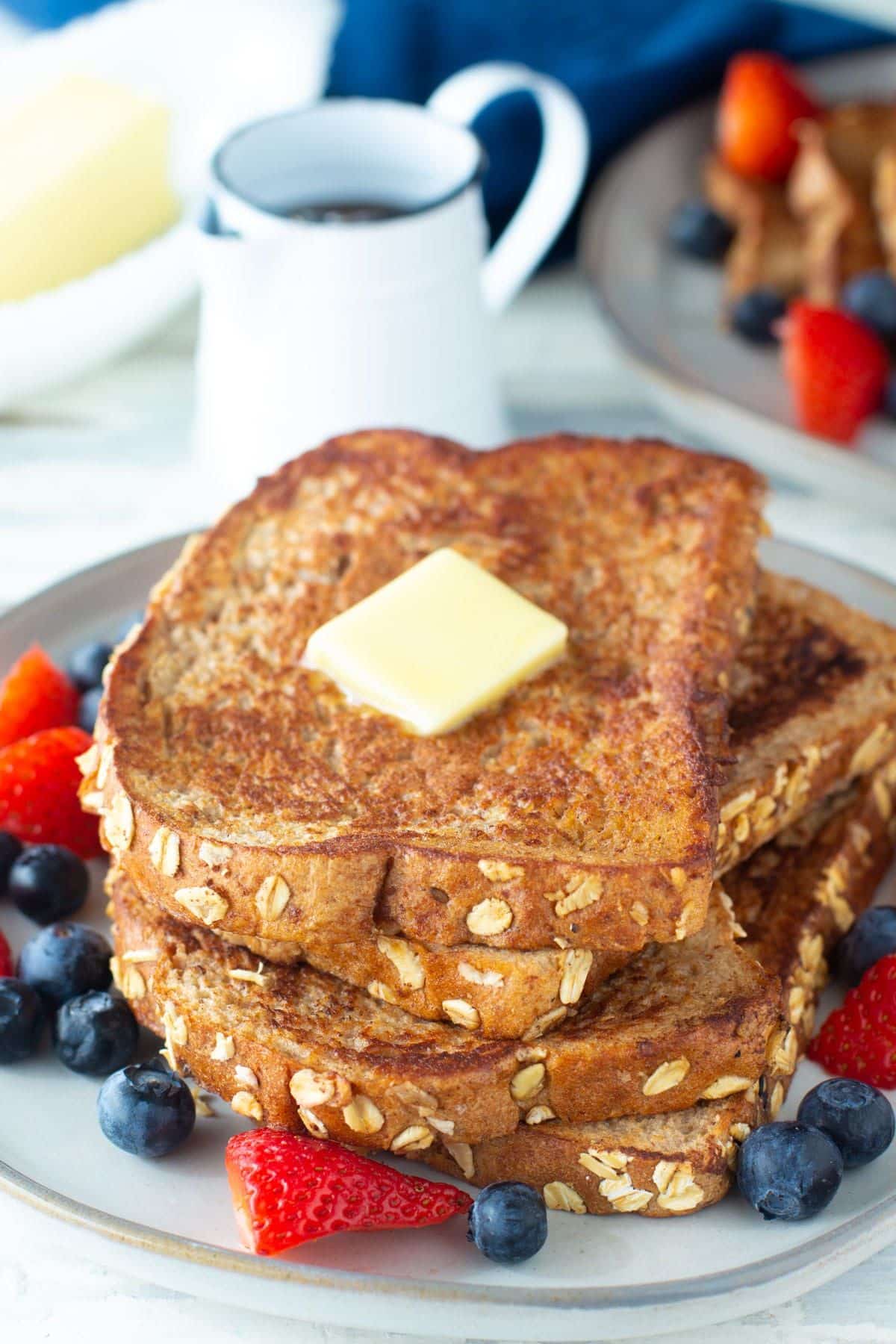 French toast is the best; no debate.
This egg white French toast recipe is a healthy breakfast, but your taste buds will not know that. Made from ingredients like
Almond Milk
Maple Syrup
Cinnamon
And so many more yummy flavors. This is a recipe you need in your life.
11. Classic Pavlova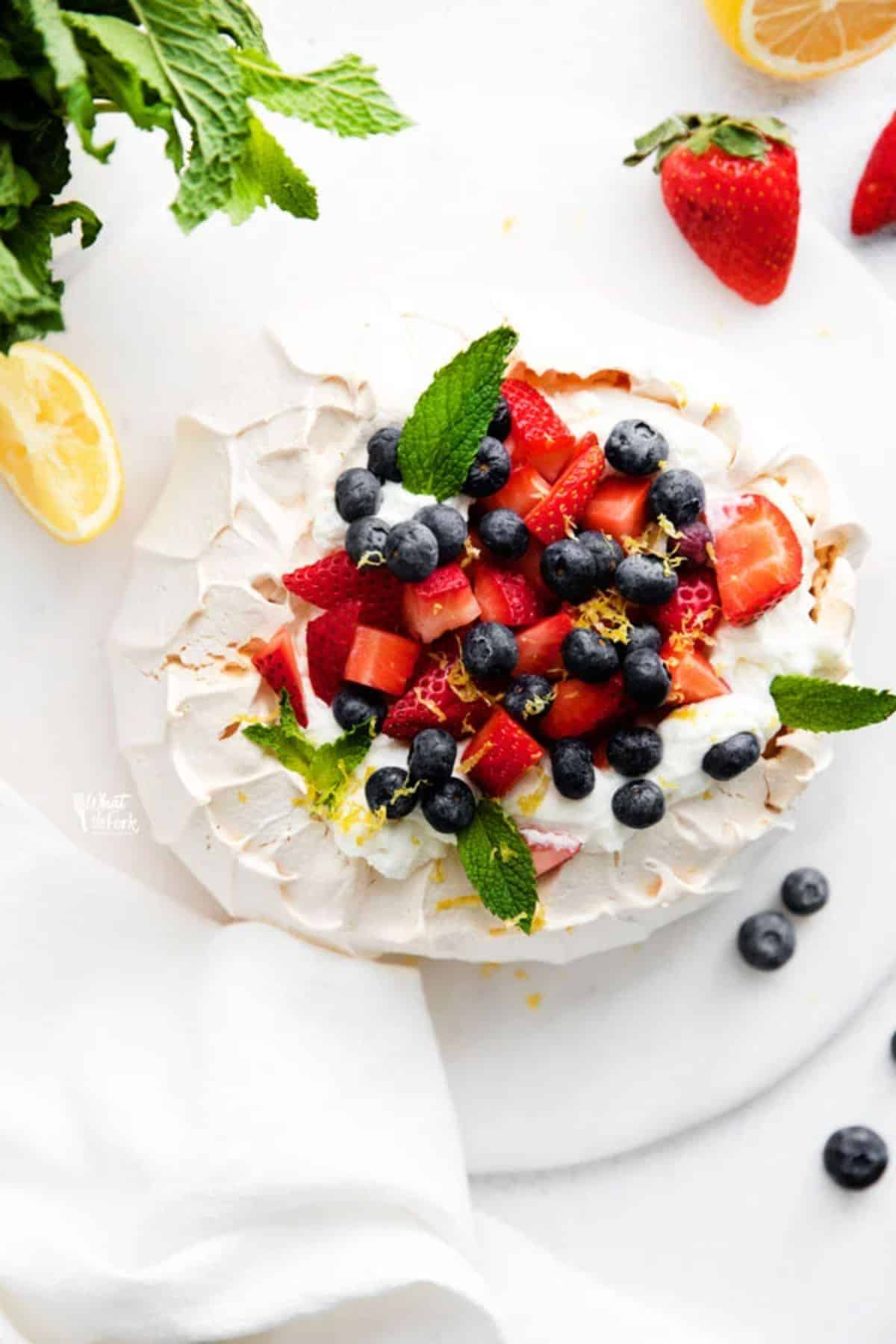 Pavlova is crispy on the outside, with angel wings on the inside, a dessert that is sure to melt in your mouth.
While this recipe takes some time to cook (a little over an hour), the ingredient list is simple, and the results are oh-so worth it.
Egg whites are key to making this fluffy dessert. Make sure to whip it, and whip it well!
Packed with a variety of berries, this is a dessert that will disappear quickly at any event you bring it to.
12. Copycat Starbucks Egg White Breakfast Sandwich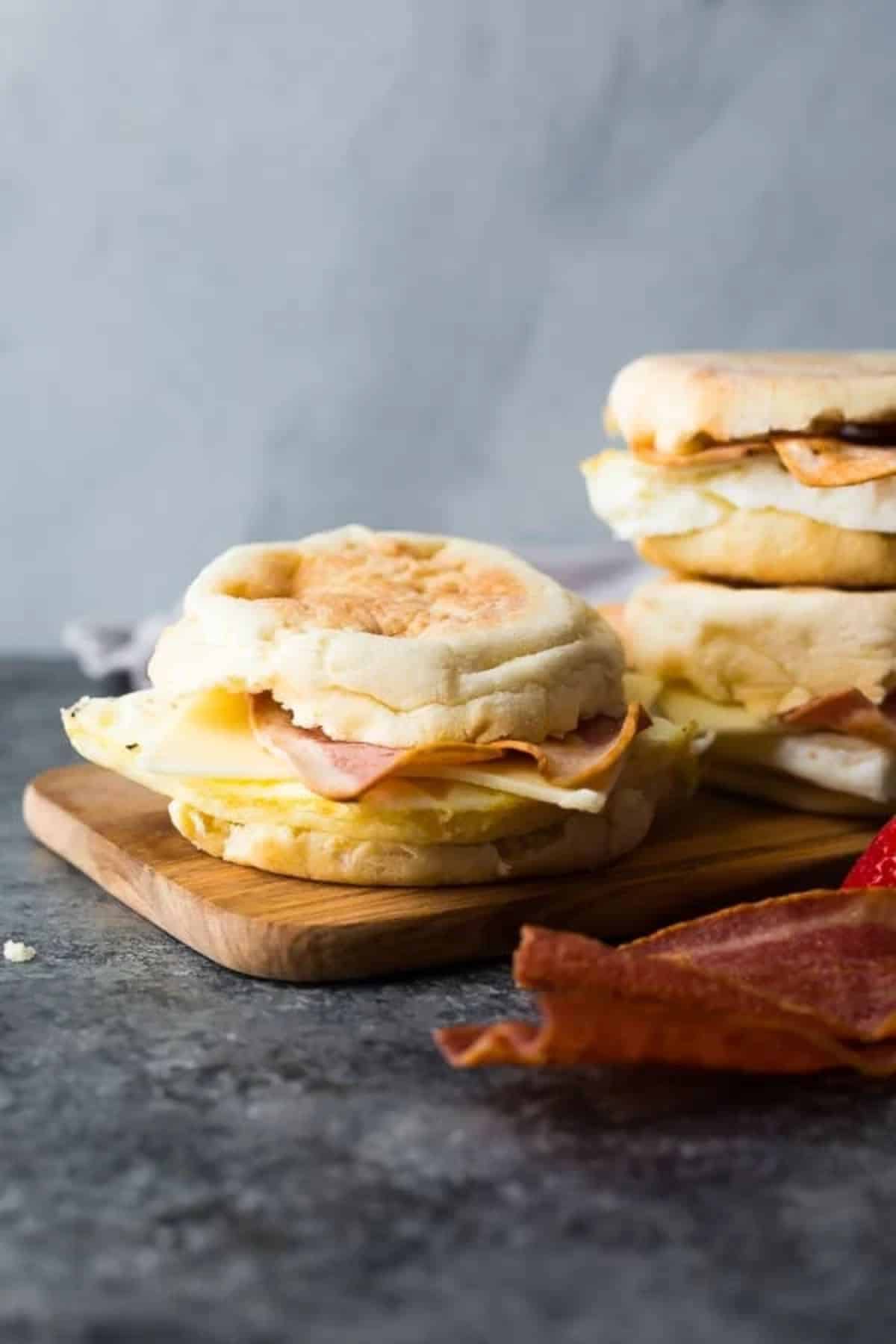 The Egg White Breakfast Sandwich features delicious ingredients like,
Turkey Bacon
English Muffins
White Cheddar
and, of course, delicious egg whites. This is a perfect copycat recipe that will make you say, "Starbucks, who?"
Simple to cook up, the Egg White Breakfast Sandwich will quickly become your go-to in the morning.
13. Ooey Gooey Chocolate Brownies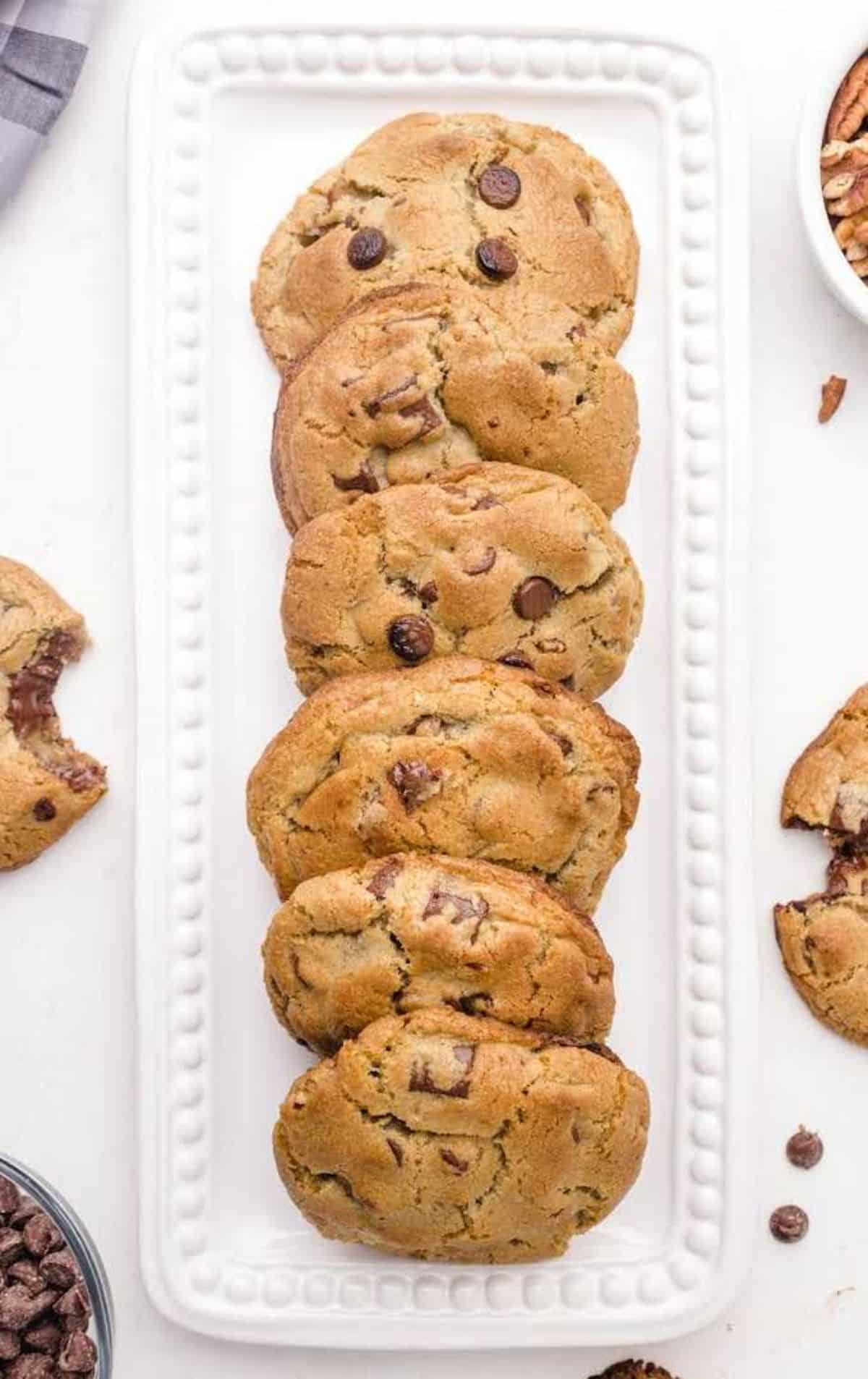 Chocolate lovers, this one is for you!
The egg white in this recipe helps to elevate the brownie by making the center the perfect fluffy yet gooey masterpiece you are looking for when you eat a brownie. The top is crumbly and delicious. You can eat one of these brownies (or four) without feeling any food guilt.
These are a must-try!
14. Egg White Crustless Quiche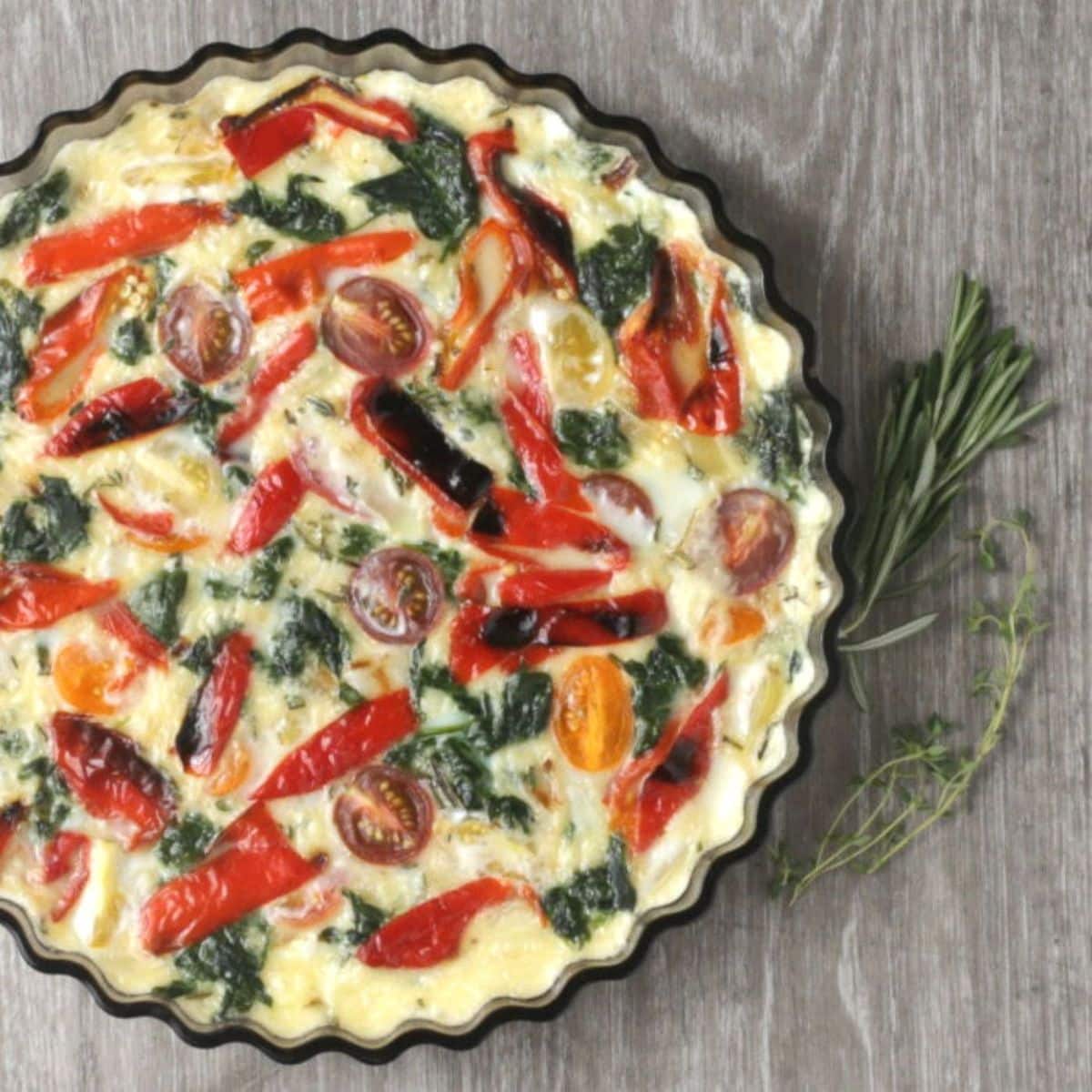 No egg recipe list is complete without quiche, plain and simple.
This veggie-loaded quiche is healthy and delicious. The best of both worlds. The Egg White Crustless Quiche has mouth-watering ingredients like
Red Peppers
Baby Spinach
Black Pepper
And Gruyere Cheese
Quiche is presented as a breakfast meal but would be great any time of day.
15. 3-Ingredient Peanut Butter Cookies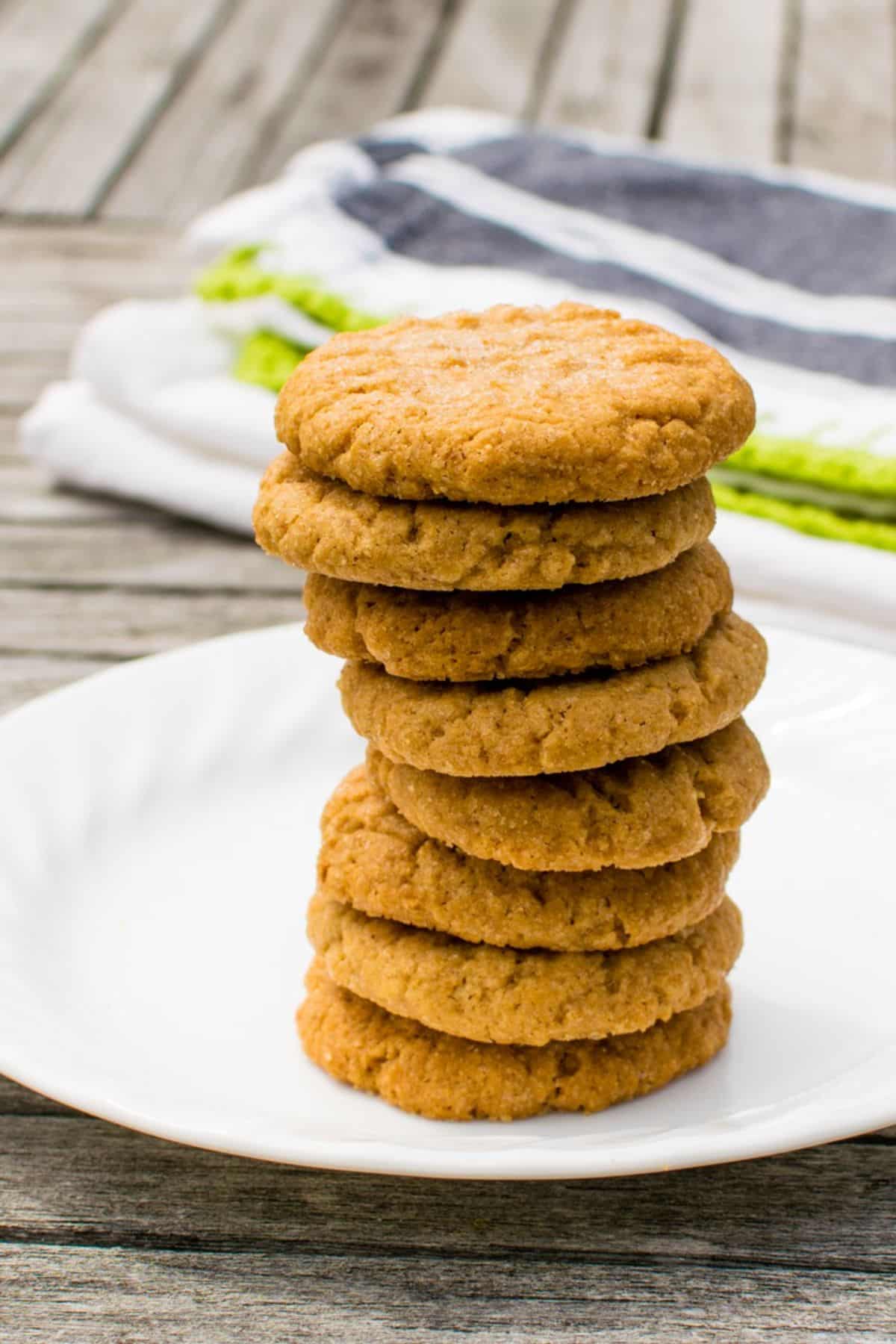 You read that right. Peanut Butter Cookies!
These are dairy-free and gluten-free, so they are eater-friendly for many people.
The egg whites in this recipe give a slightly crispier cookie. Perfect for those looking for a less chewy cookie option.
Did I mention that this is a 3-ingredient recipe?
Egg Whites
Peanut Butter
Sugar
And you have yourself a delicious cookie.
16. Chocolate Pavlova Cookies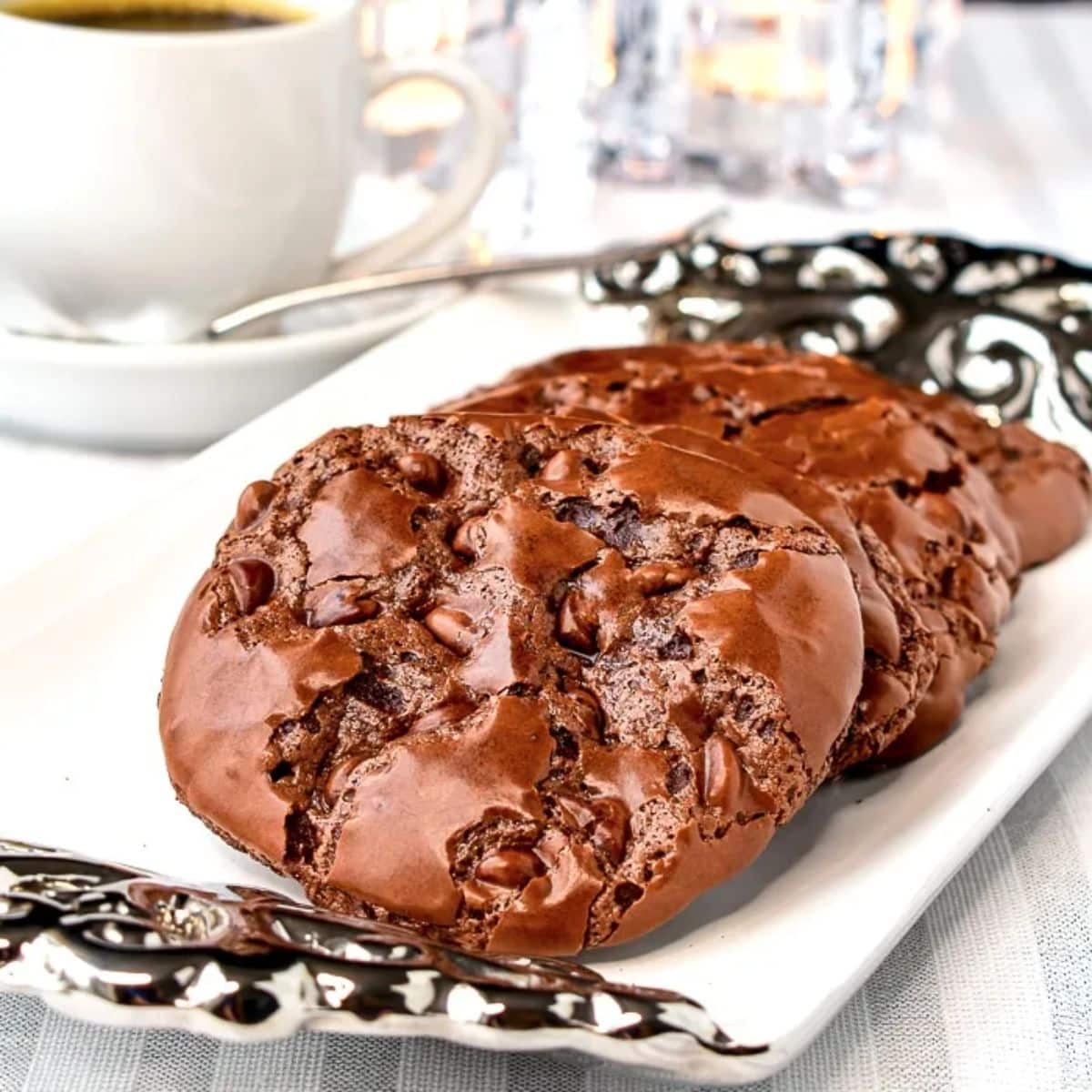 These melty, mouth-watering cookies will be a favorite in your household.
Egg whites and corn starch are the secret ingredients to get the perfect crisp outside and chewy, delicious inside with these Chocolate Pavlova Cookies.
They are also gluten-free!
17. Strawberries & Cream Egg White Oatmeal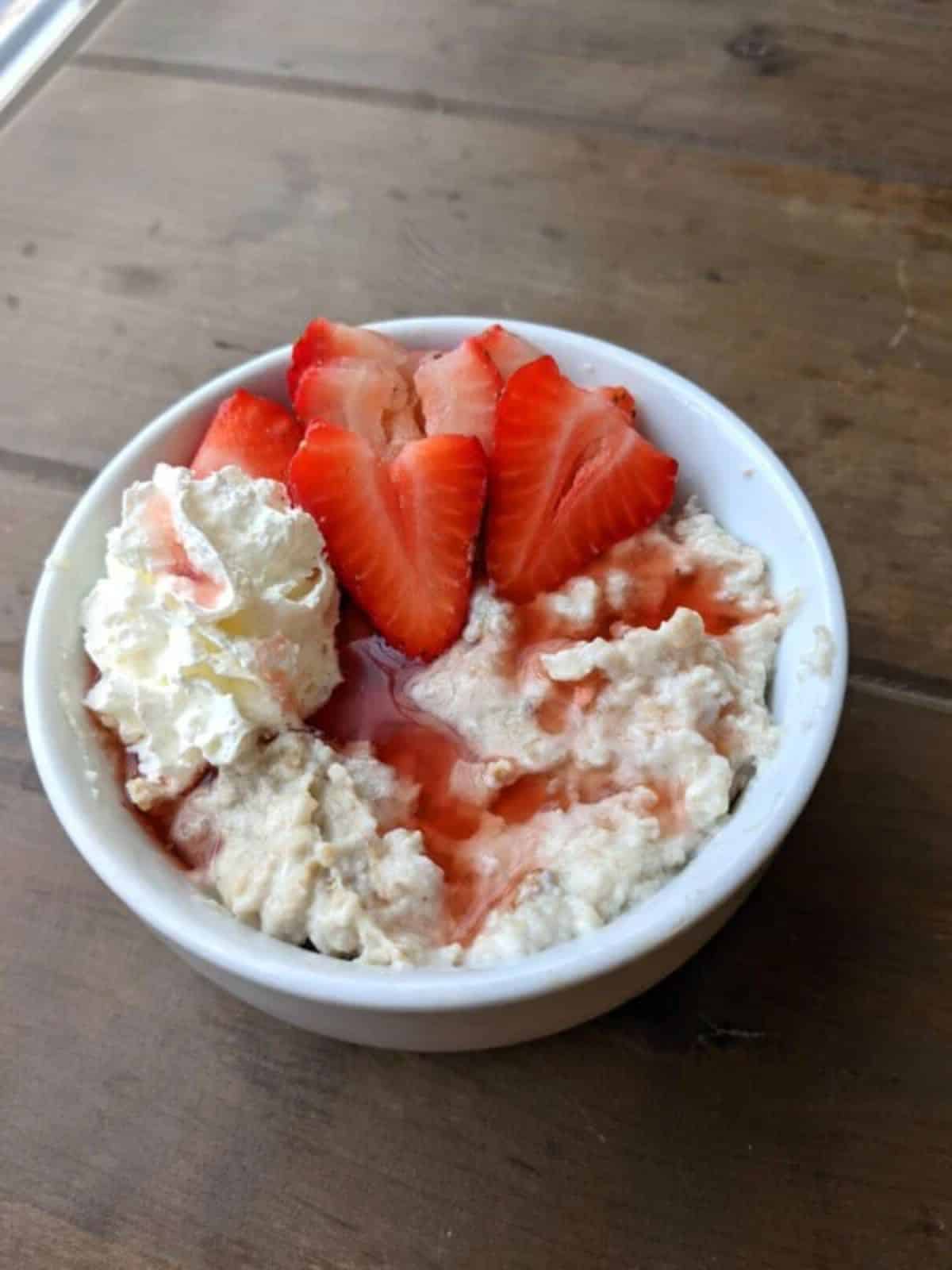 Oatmeal is a breakfast staple. It is such a versatile food; you can add so many things to make it just how you like it.
This oatmeal recipe is full of yummy strawberries for all fruit lovers. Full of protein, they will give you the energy you need for the day.
A delicious and healthy breakfast that you will want to keep eating long after you are full. By the way, this recipe is covered in whipped cream. How awesome is that?
18. Avocado Egg White Salad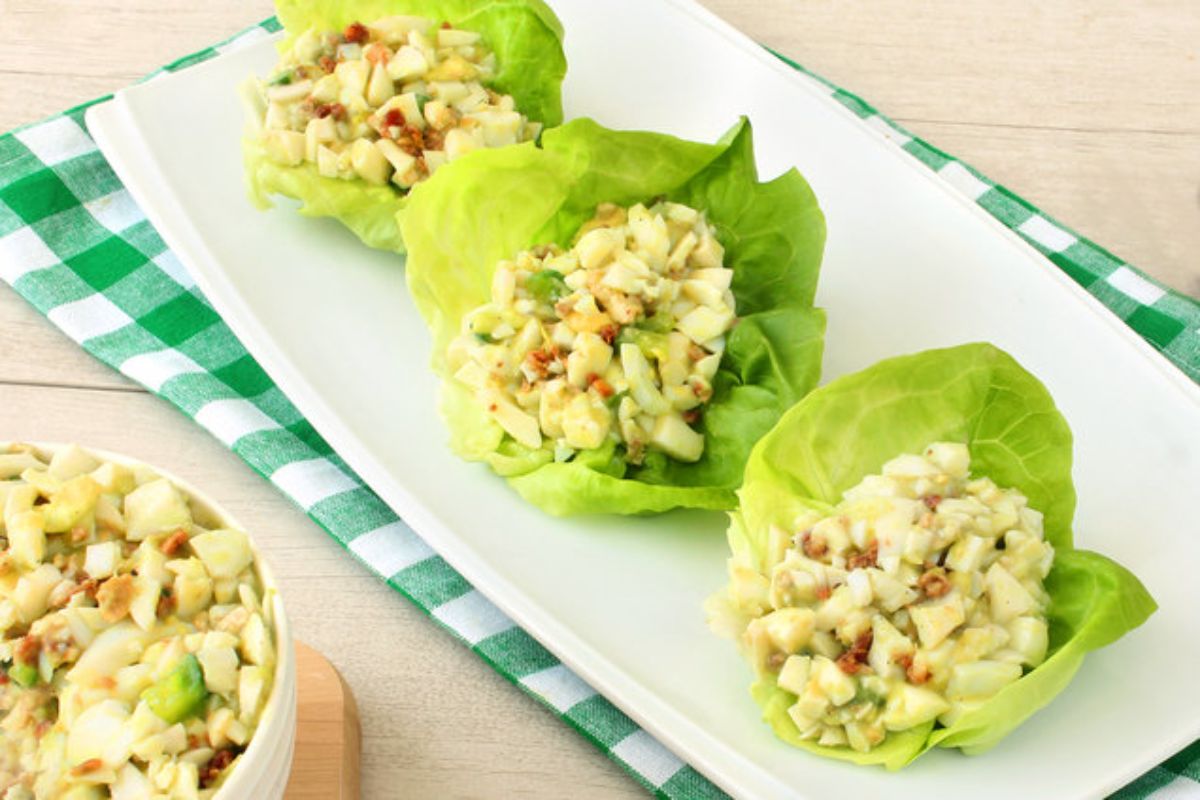 Perfect for lunch or as a side at a BBQ, this Avocado Egg White Salad is a hit.
With only five ingredients,
Avocado
Egg Whites
Bacon
Cucumber
Greek Yogurt
Season to taste, and you have yourself a filling, healthy meal. It works great for breakfast, lunch, or as a side at a get-together.
19. Egg White Wraps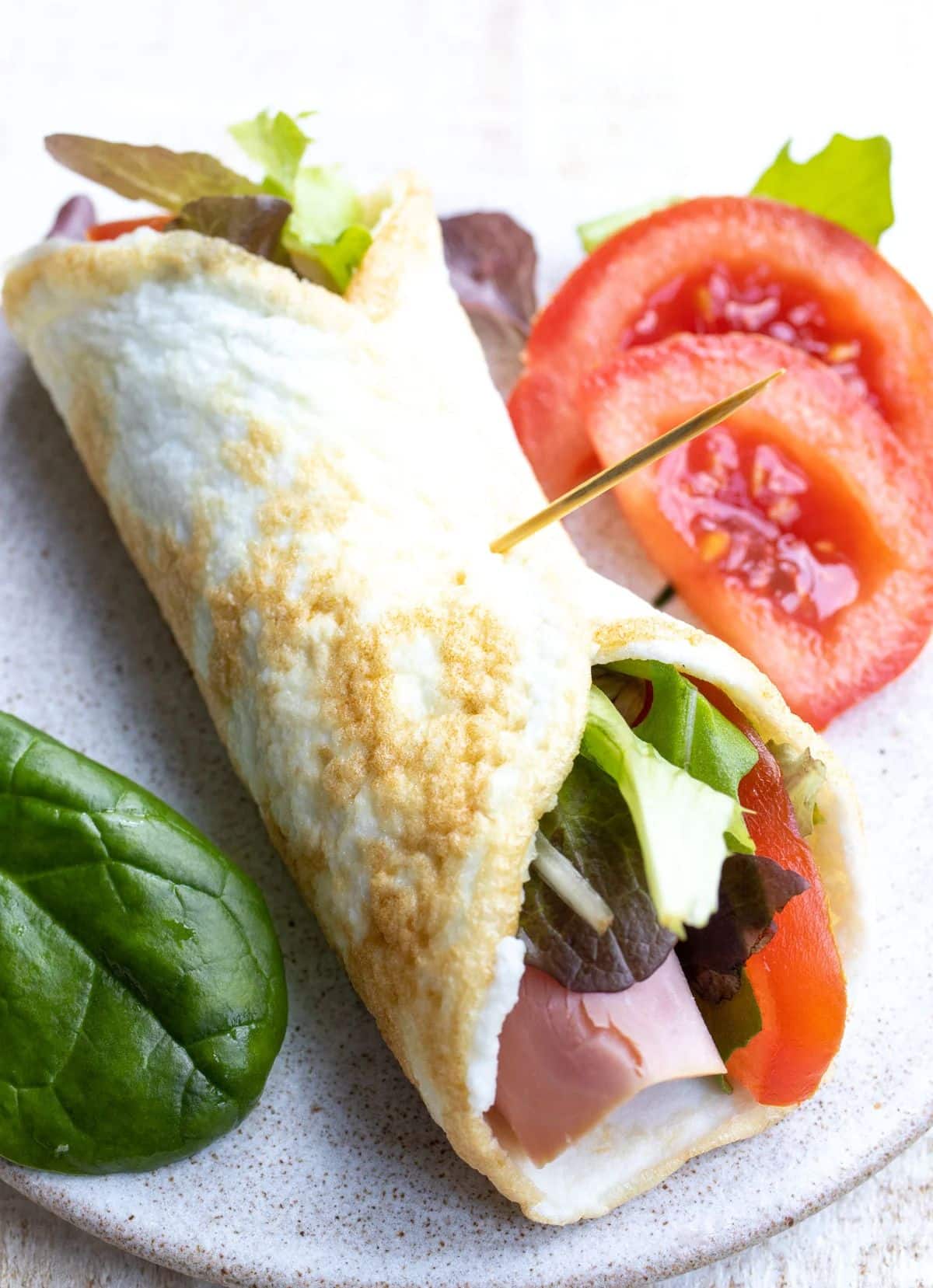 The Egg White Wrap is one of the simplest things to make ever. With only two ingredients, it takes just minutes to make.
That is all my friends. Fry it up, and voila! You have a low-carb wrap to fill with whatever your heart desires. Perfect for when you are on the go or are not in the mood to spend a long time in the kitchen. Healthy and filling, it doesn't get much better than that!
20. Almond Meringues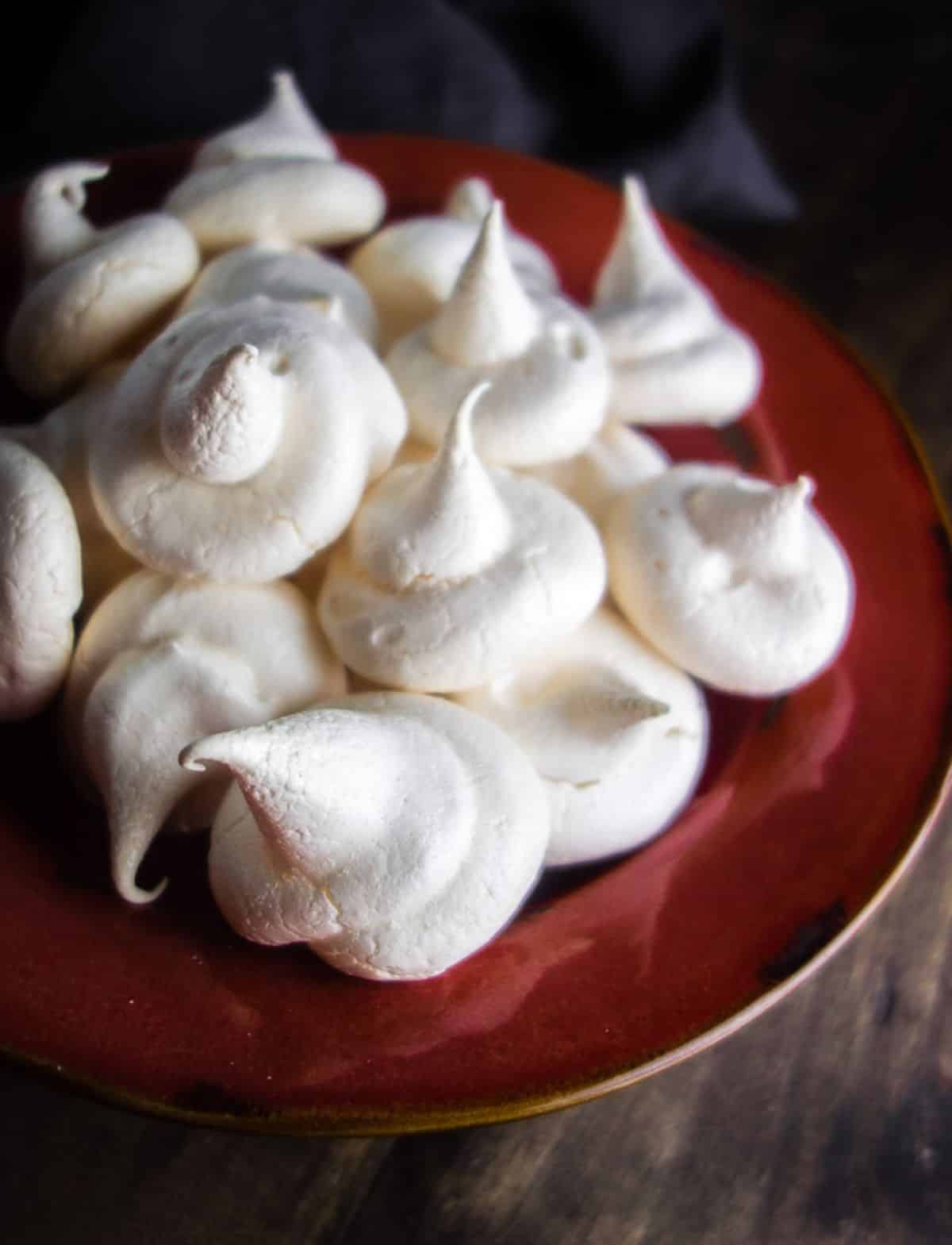 Meringue cookies are just so perfect for any occasion. The almond flavoring of these cookies will make them disappear as fast as you can bake them up.
The key to success with these cookies is to ensure you do not get any yolks into your egg whites. The egg whites also need to be at room temperature.
Egg white whipped to peak perfection is the key to making these meringues melt in your mouth.
21. Egg White Turkey Bacon Muffins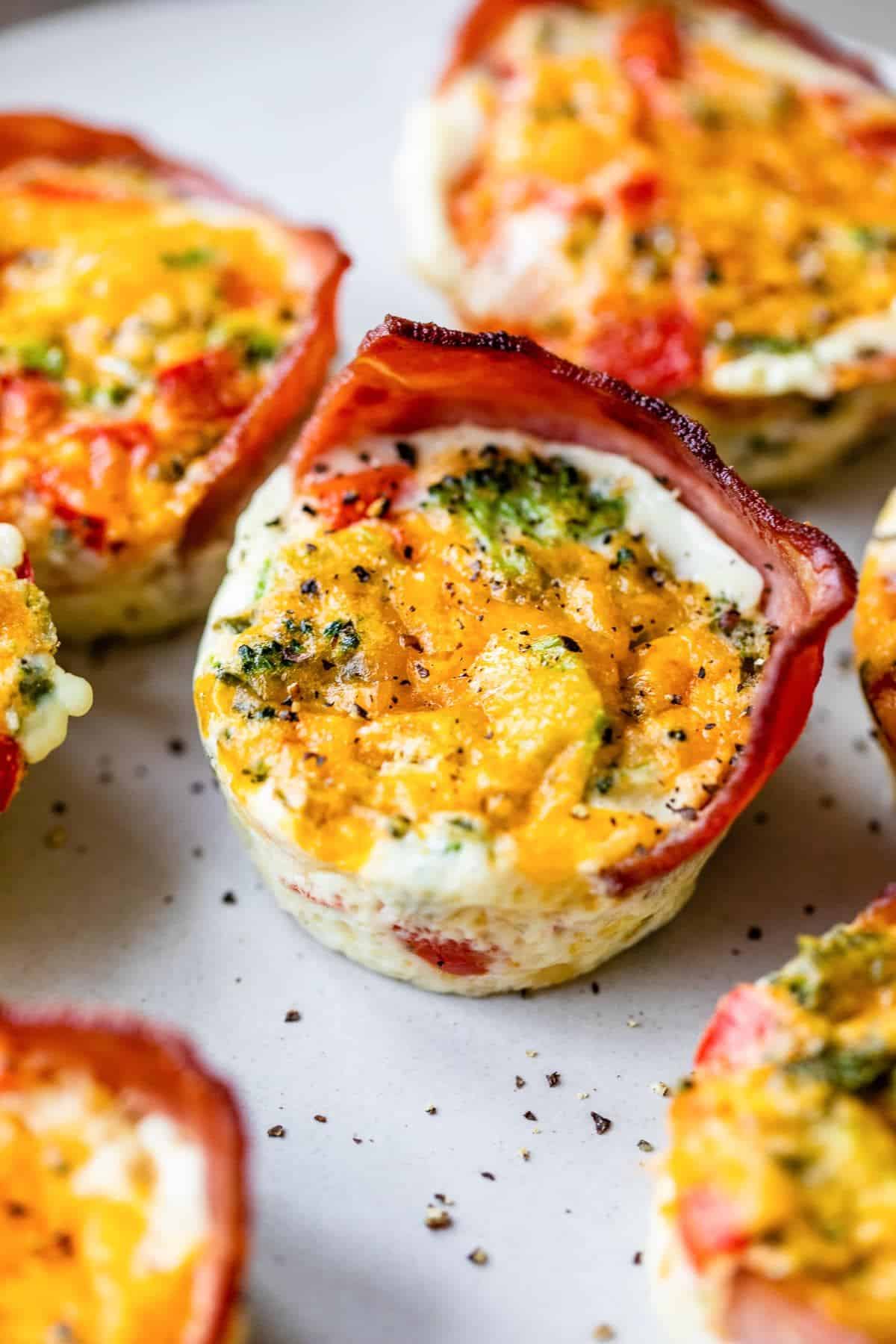 High in protein and low in carbs and calories, these Egg White Turkey Bacon Muffins are another great breakfast option.
Coming together in under an hour, you can make these in the morning or bake and refrigerate the night before for a quick breakfast. These muffins are also a great midday snack.
Full of ingredients like
Turkey Bacon
Cottage Cheese
Adobo
Peppers
This recipe is full of flavor while still being good for you.
22. Sweet Berry Egg White Cups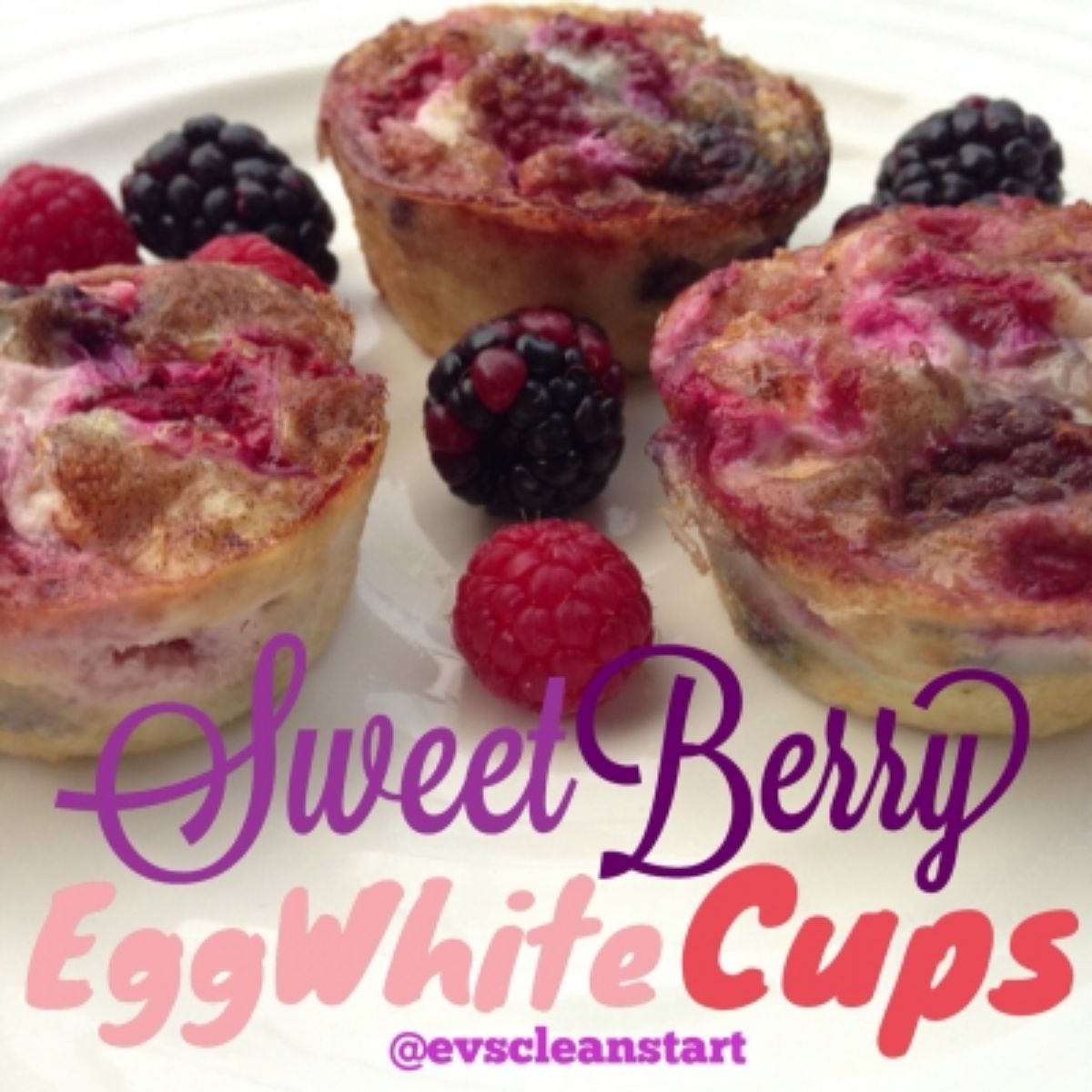 I am going to need twelve of these muffins right now, please.
Egg white bites don't have to be full of veggies; this one is for those that want something sweet for breakfast.
Filled with three different berries, jam, and egg whites, this light and fluffy berrylicious breakfast is kid-friendly and healthy.
Sweet Berry Cups are also quick to make, perfect for breakfast on the go.
23. Egg White Crepes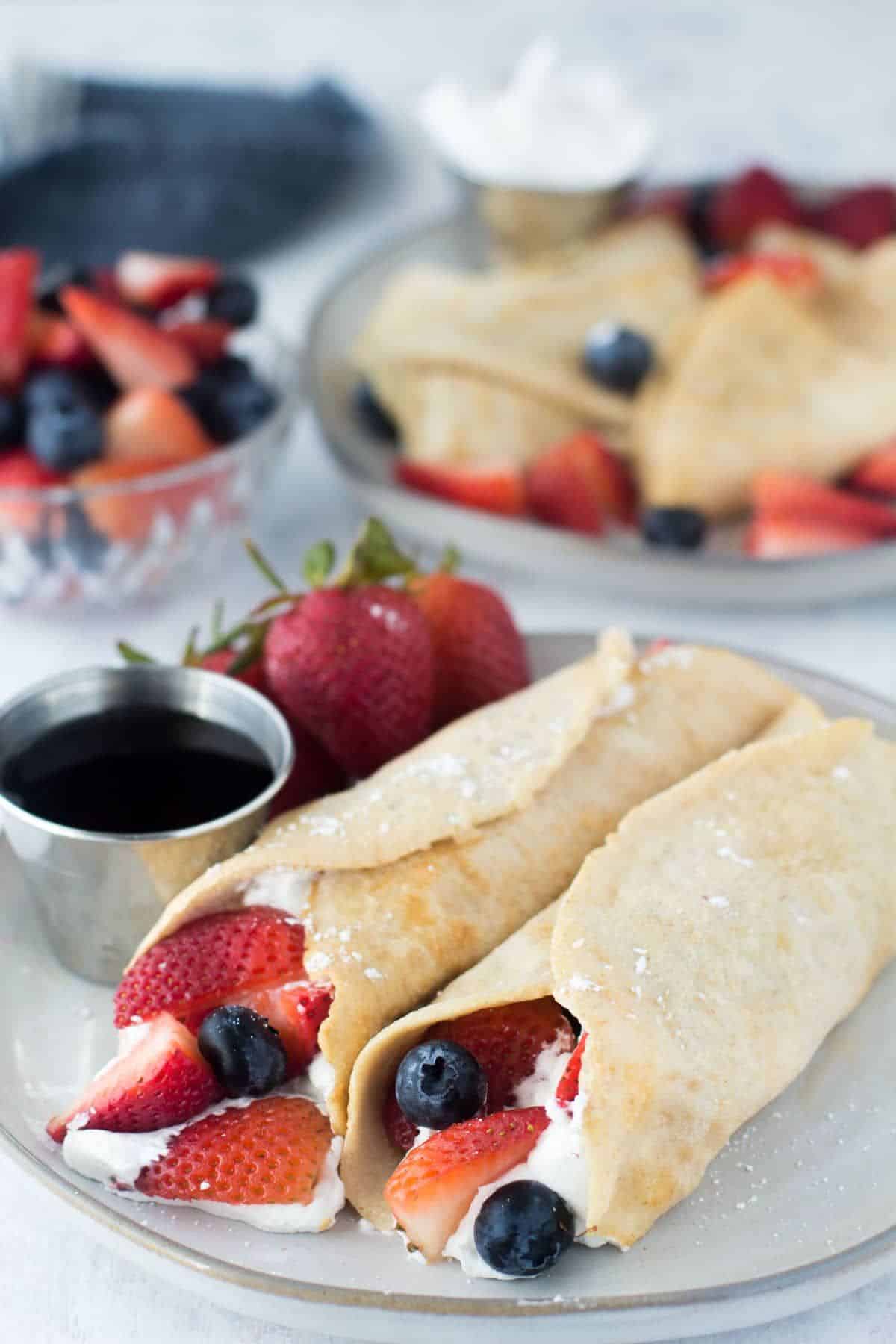 Crepes are a thin type of pancake that you can top with unlimited goodness.
The Egg White Crepe recipe gives you a healthier alternative to original crepes. This means you can have your crepes and eat them, too, while getting extra protein and fewer calories.
Crepes can be covered with many things, from fruit to whipped cream. Crepes can be eaten flat or rolled up into a pancake taco.
24. Egg White Omelet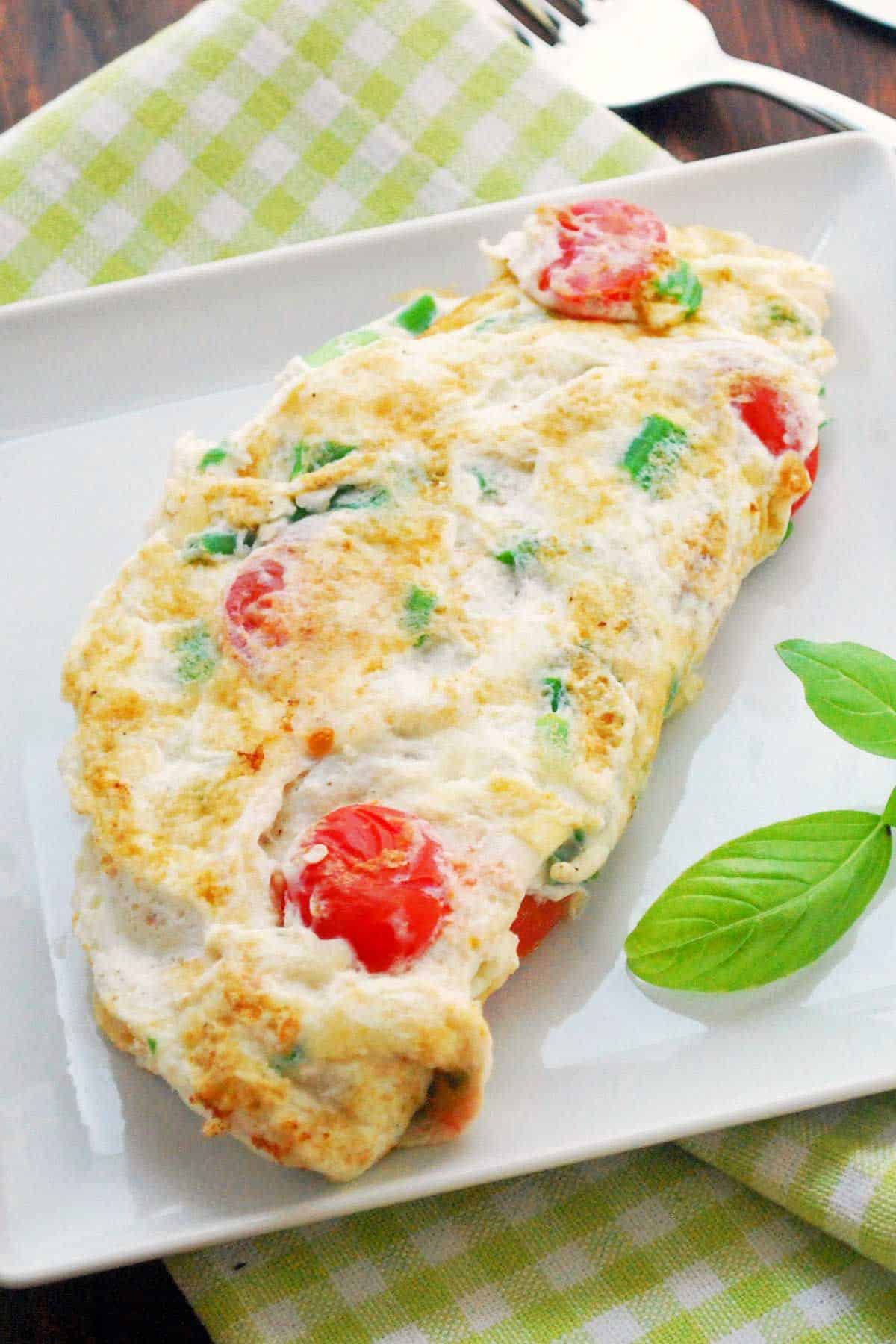 If you want to enjoy a high-flavor omelet without all the carbs, this egg white omelet recipe is your wish come true.
Just as delicious as an omelet made with a whole egg, this omelet is full of protein. Fill the omelet with the veggies, cheeses, or other ingredients of your choice, and you have a breakfast made in heaven.
Creating an omelet takes practice but is well worth the effort.
25. Scrambled Egg Whites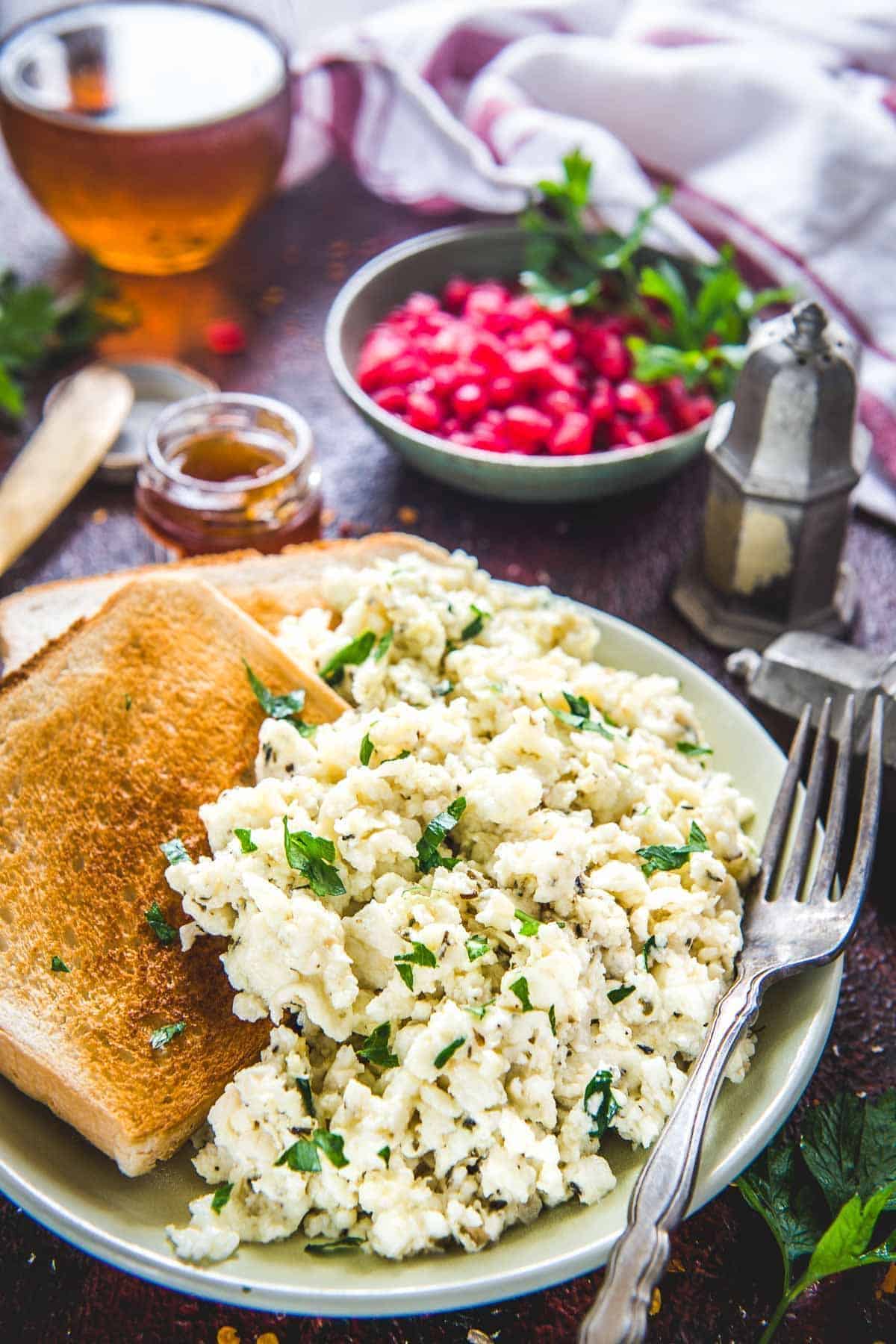 For scrambled egg lovers like me, you may be under the impression that you must have the yolk mixed in to be able to create scrambled eggs.
Wrong!
There is a way to make light, fluffy, delicious scrambled eggs using only egg whites. This is a healthier alternative for a classic breakfast favorite.
Add some seasoning like rosemary and oregano, and you have a new twist on scrambled eggs!
26. Egg White Bread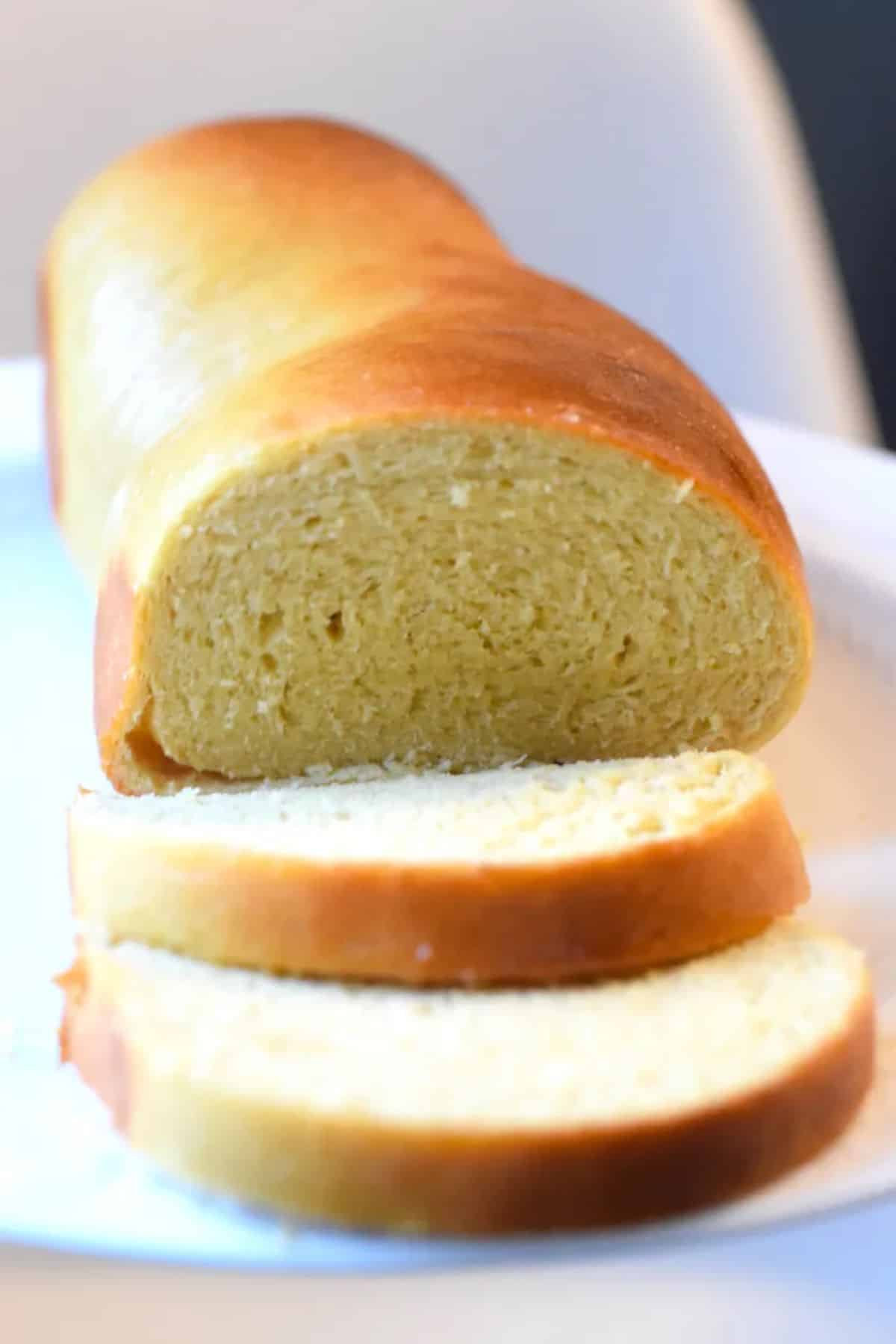 Eating healthy doesn't mean you have to give up bread. This Egg White Bread recipe is here to let you eat all the bread you want.
The texture is softer and fluffier than most other bread. While the taste is just as good, if not better. Making bread can feel like a daunting task, but it is easier than you think!
Give this recipe a try!
27. Egg White Salad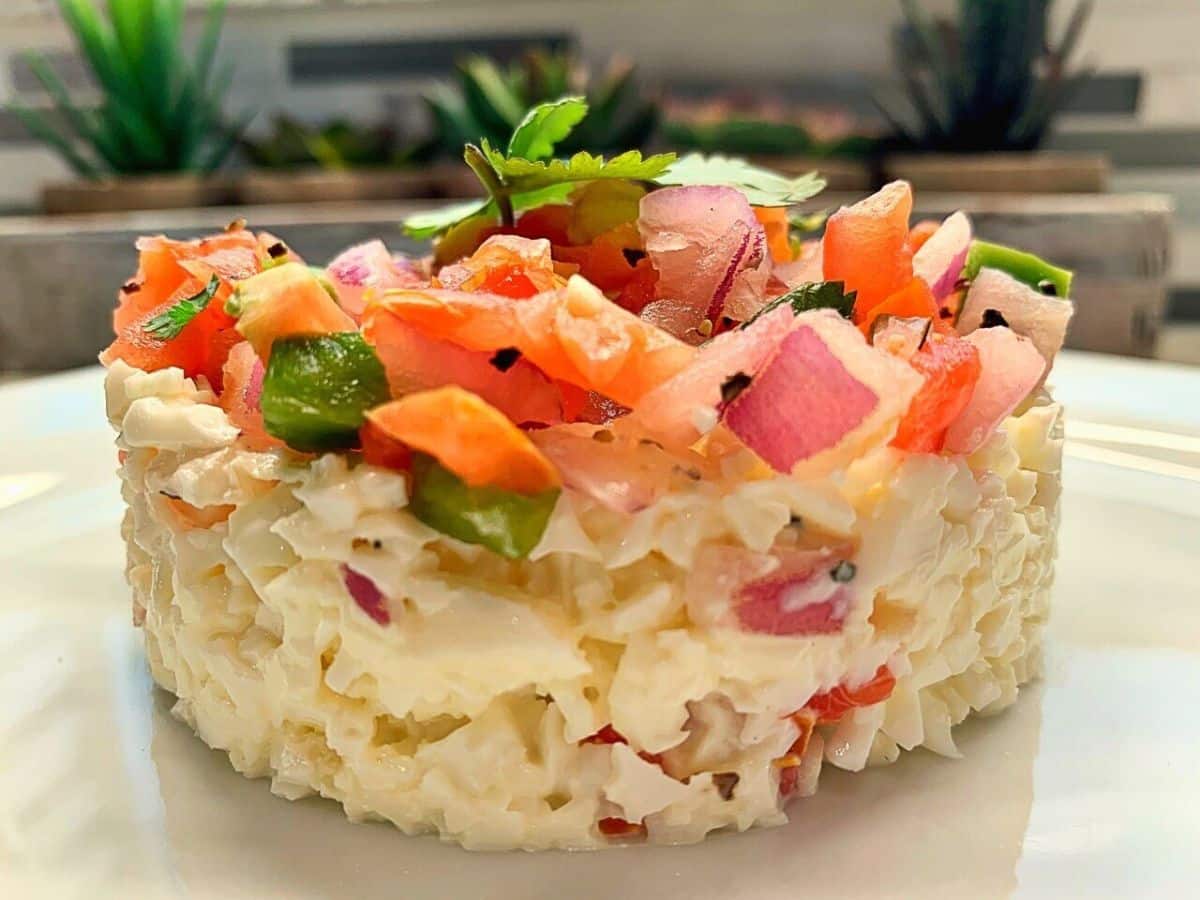 You know egg salad; you love egg salad.
This Egg White Salad recipe cuts out the yolk, making it a healthier option. There is no cut to the taste, however.
A simple recipe that combines:
Egg Whites
Mayo
Pico De Gallo
Seasoning
Is a great option to make a delicious sandwich when you are out camping or to bring as a side dish to a BBQ.
28. Royal Icing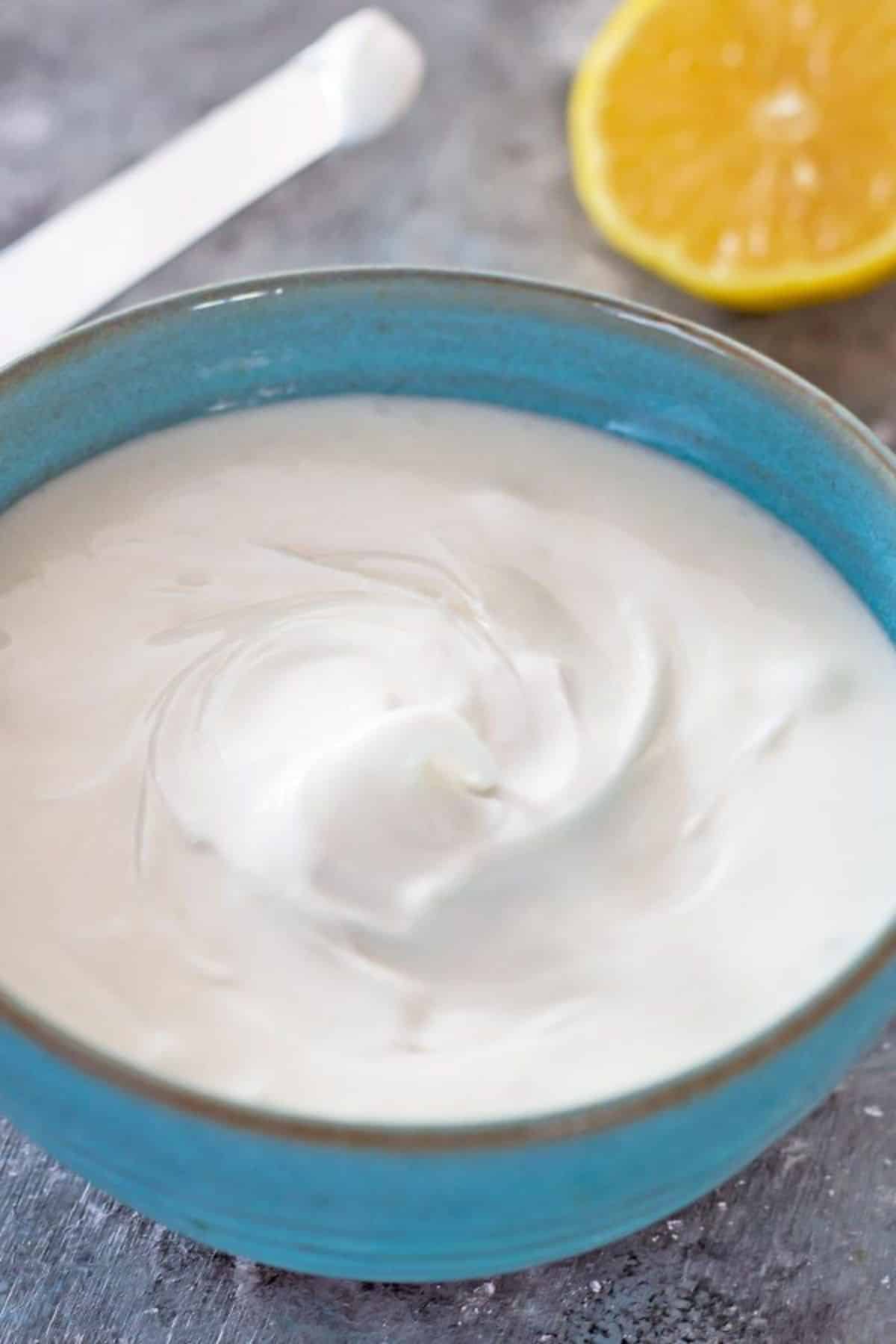 This recipe is for those who love to decorate cookies and cakes.
This Royal Icing is easy to mix by hand, which is great if you don't have a mixer or don't want to wake the baby up! With just three ingredients,
Egg Whites
Powdered Sugar
Extract of your choice
This recipe mixes up quickly and easily. You can create the perfect Royal Icing to frost cookies to your heart's content.
29. Coffee Cocoa Egg White Chiffon Cake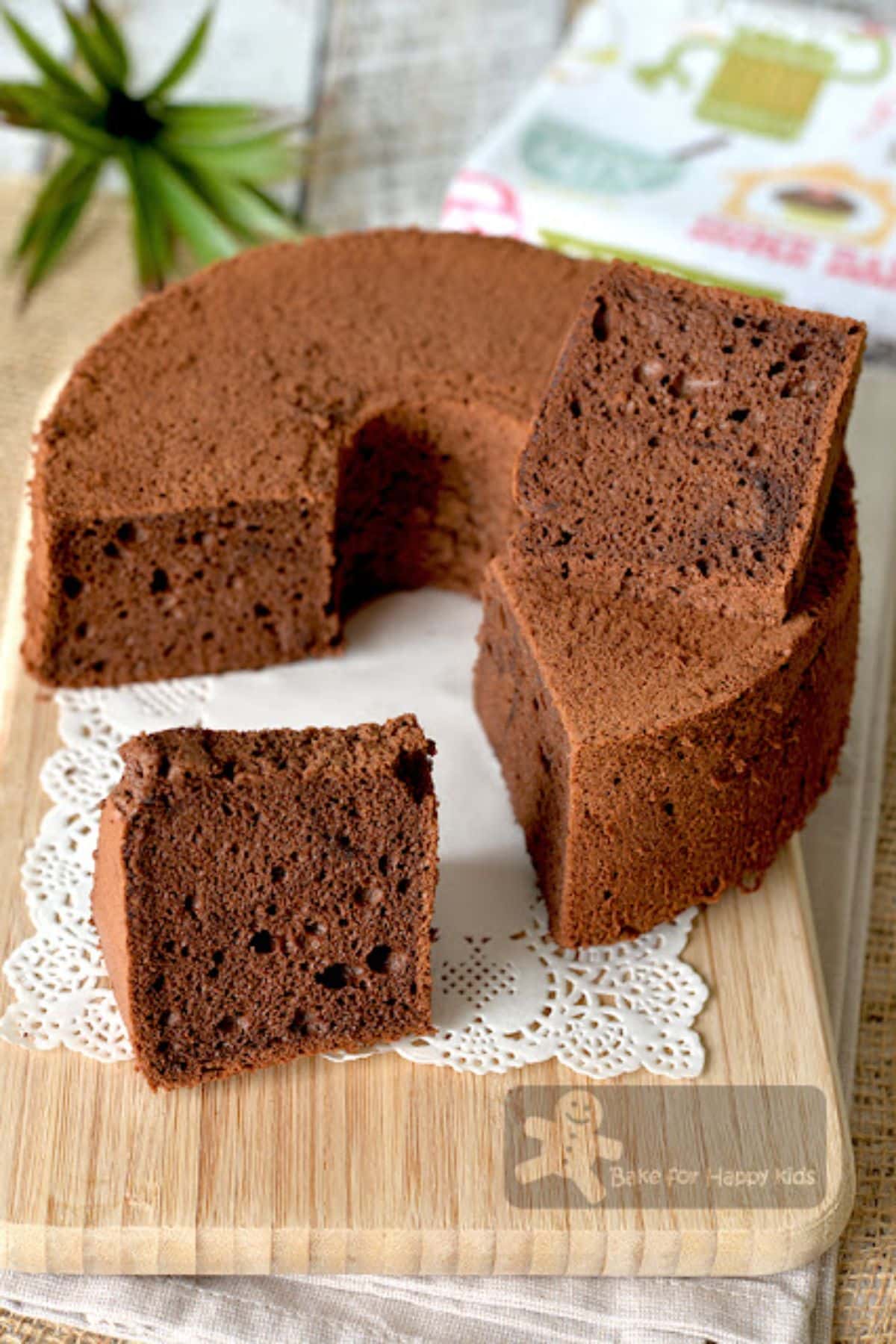 Um, yum!
If you are looking for a cake to bring to a birthday party or get-together, you have found it! This high-flavor chiffon cake uses the fluffing properties of egg white to make a moist yet airy cake.
The combination of coffee and chocolate will leave your guests wanting more. And leave you looking like a professional baker!
30. Mediterranean Egg White Quiche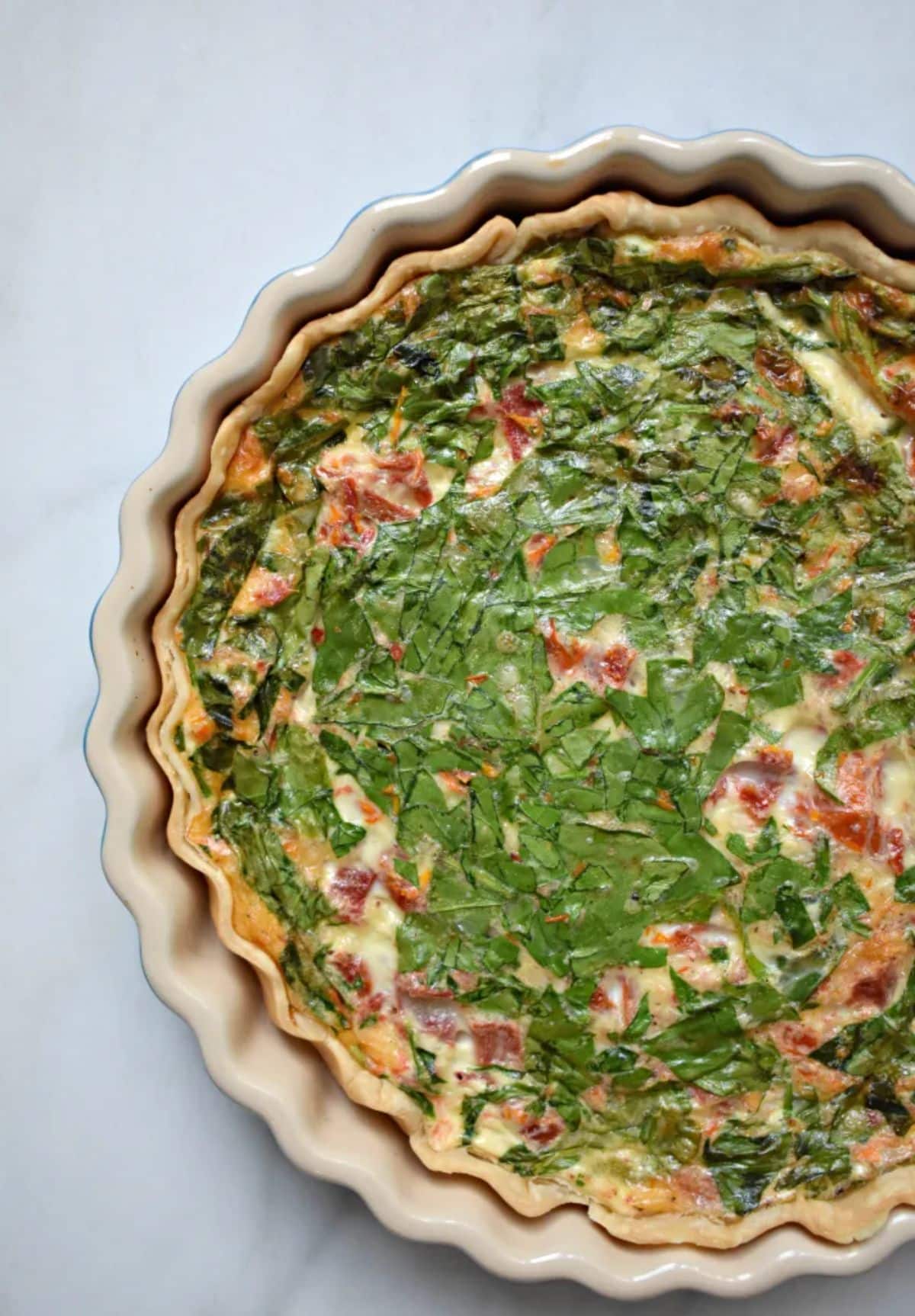 When it comes to being full of protein, this recipe is at the top.
Flavorful cheeses, veggies, egg whites, and pepper combine to make a mouth-watering quiche.
After about 45 minutes, you will have a delicious, crusted quiche, full of flavor and healthy to boot.
31. Egg White Mayonnaise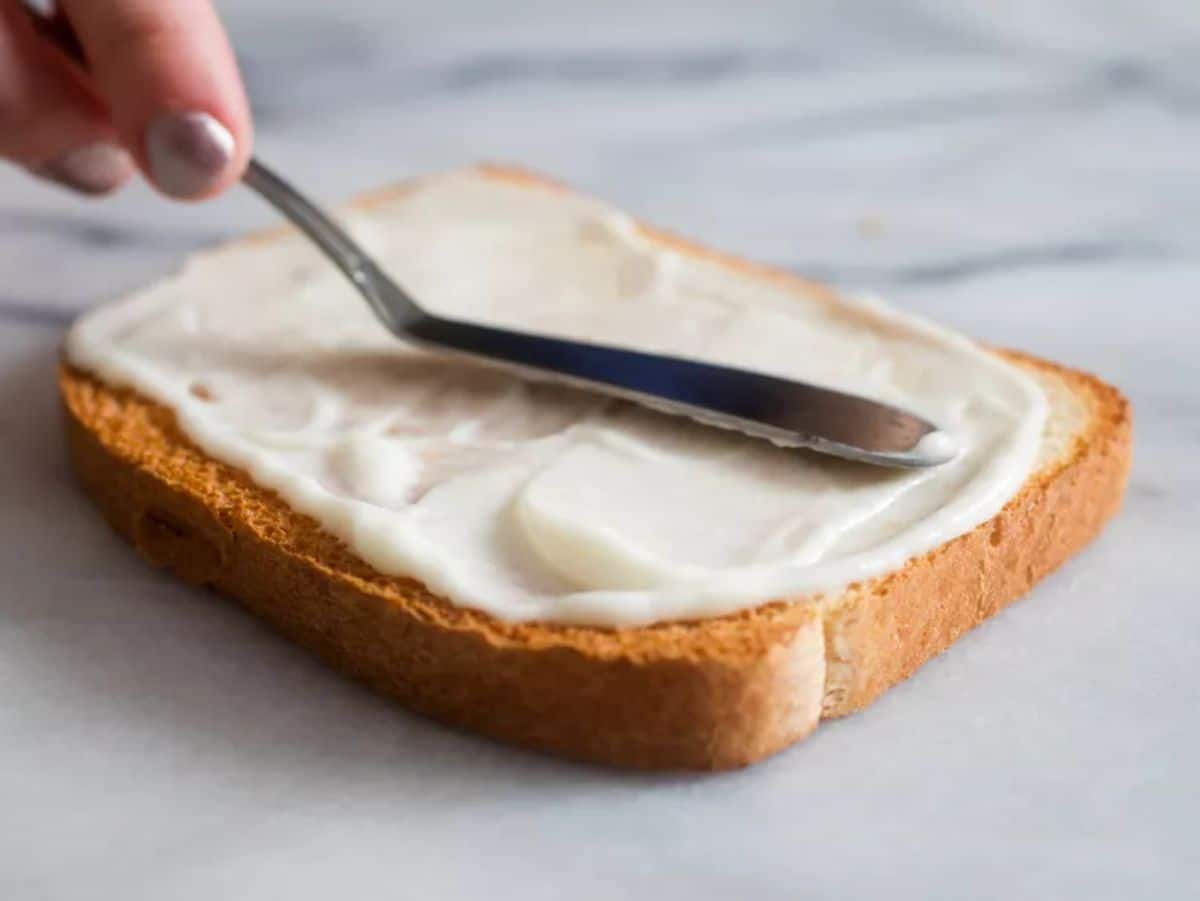 A healthy mayonnaise? I'm not yolking!
This recipe is perfect if you have egg whites left over from recipes that need just the yolk. Following the simple steps, like adding the right amount of oil and lemon juice, will give you the perfect mayo spread.
This mayo will go great as a spread for your Egg White Bread recipe or in your Egg Salad.