If you're looking for some last minute Christmas ideas, you'll find my DIY snowman ornaments along with 14 other thrifty Christmas decorating ideas in this post.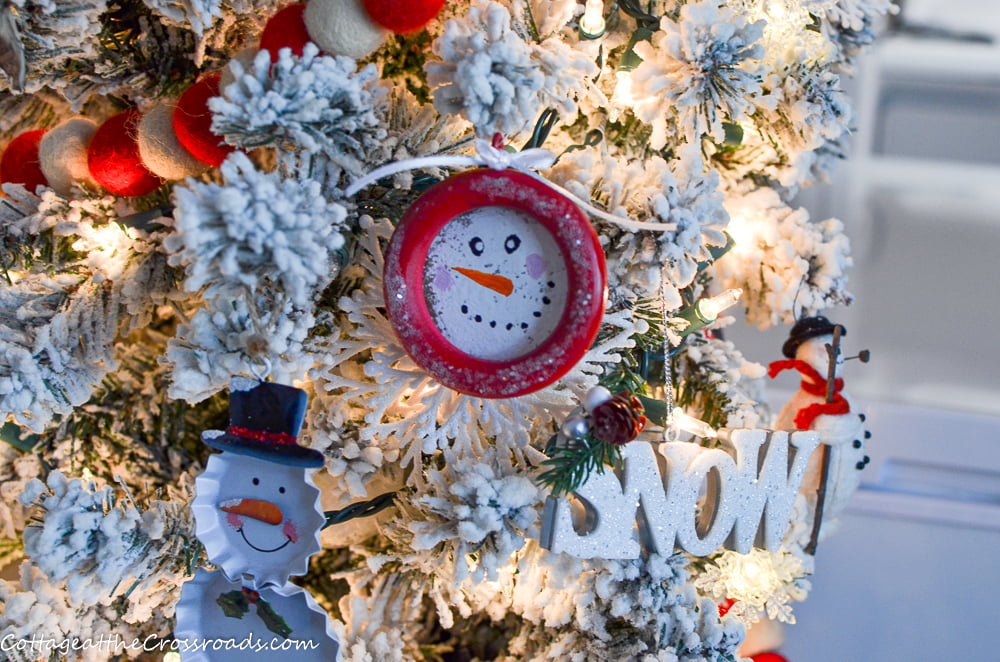 Today I'm sharing my DIY snowman ornaments that I made a few weeks ago as part of the Christmas edition of the Thrifty Style Team.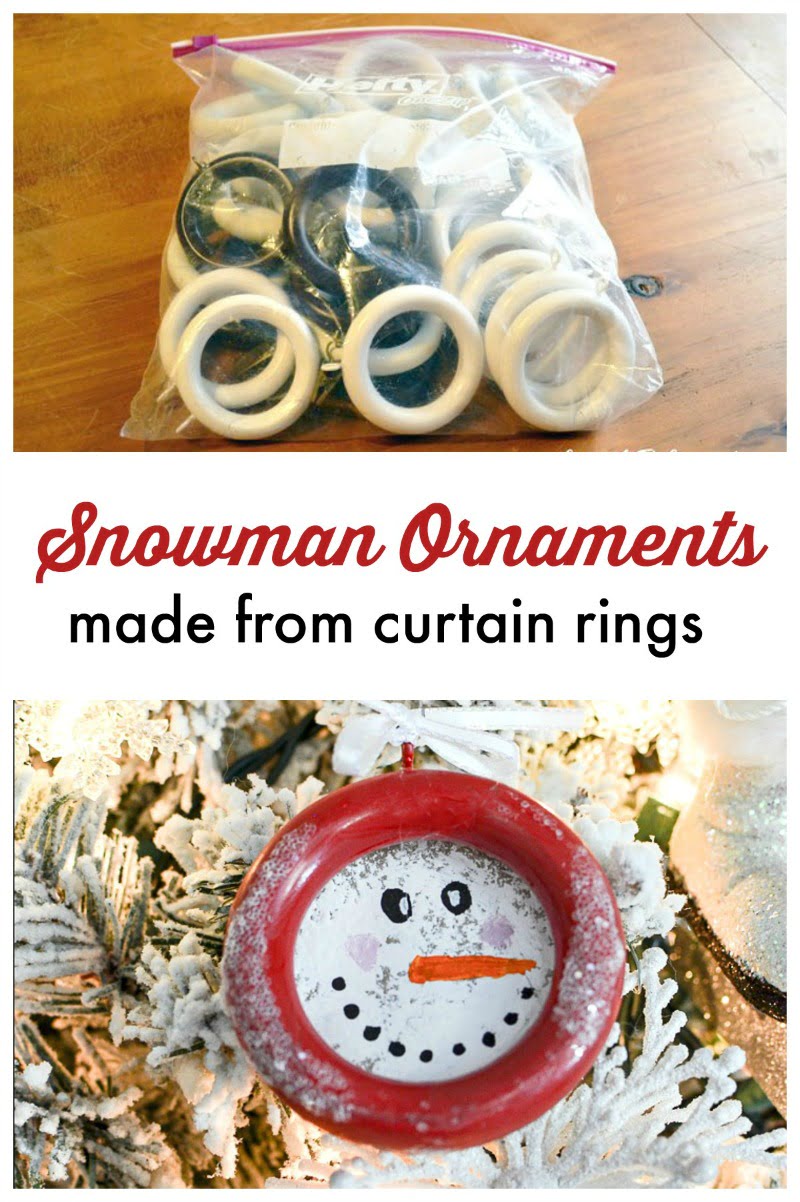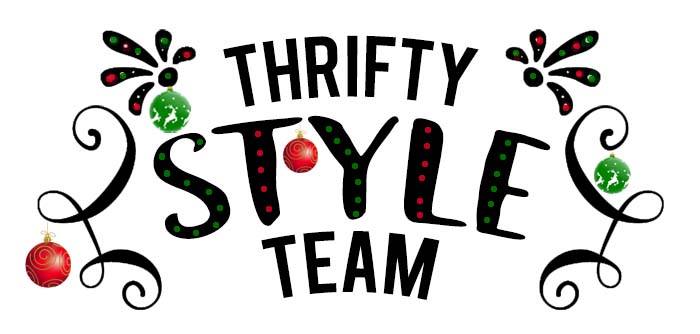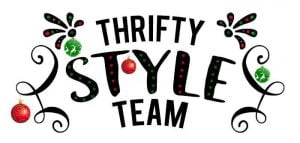 Since we renovated our back entry and laundry room, I have been excited about decorating it for Christmas.
I decided on a snowman theme and put up our skinny flocked tree and used a combination of old and new ornaments. But when I stood back, I thought the tree needed a bit more color.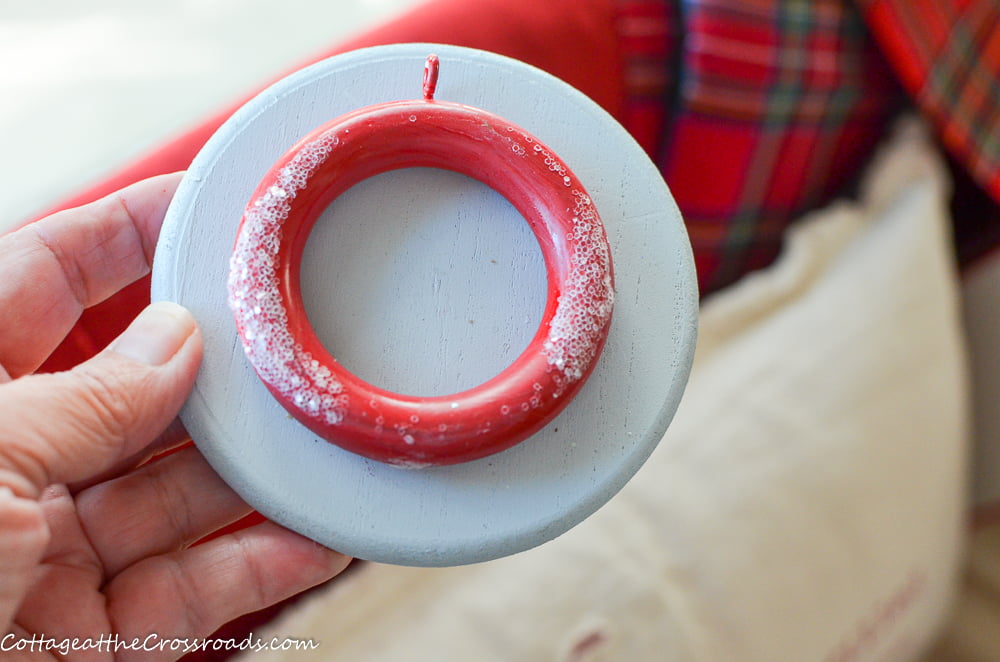 I remembered seeing these wooden curtain rings in a box of ornaments so I pulled them out to use. They were already painted red and I had used them in decorating a tree on our front porch back in 2014. That year I place family photos inside the curtain rings.
I'm pretty sure that I had spray painted them with a shade called Cut Ruby gloss by Valspar. While the paint was wet, I sprinkled Epsom salt on the wet paint to give the rings a frosted look.
I thought the curtain rings still looked great after all these years so I decided to put them to use.
What you need to make DIY Snowman Ornaments
wooden curtain rings (can often be found at thrift stores, garage sales, etc.)
red spray paint (I used Cut Ruby by Valspar)
Epsom salt
small pieces of cardboard
scissors
craft paint in white, red, orange, and black
small paint brush
hot glue and glue gun
narrow ribbon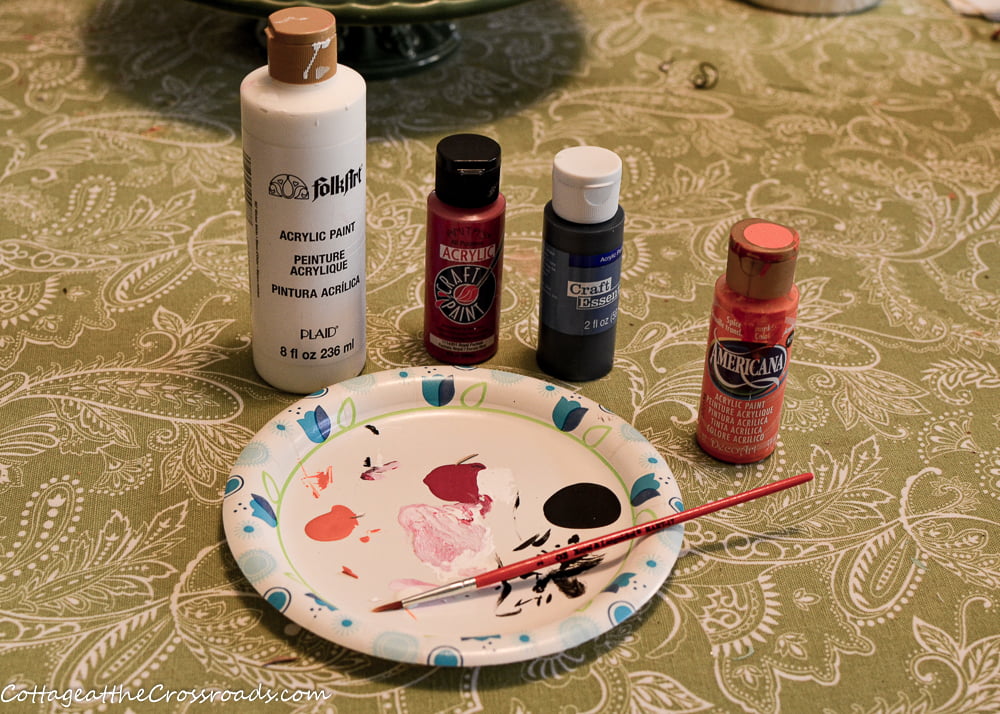 Since my wooden curtain rings were already painted, I got out my craft paints, a brush, and some cardboard in order to create the snowman faces. (I save the cardboard that separates cat food cans that are packed in boxes!)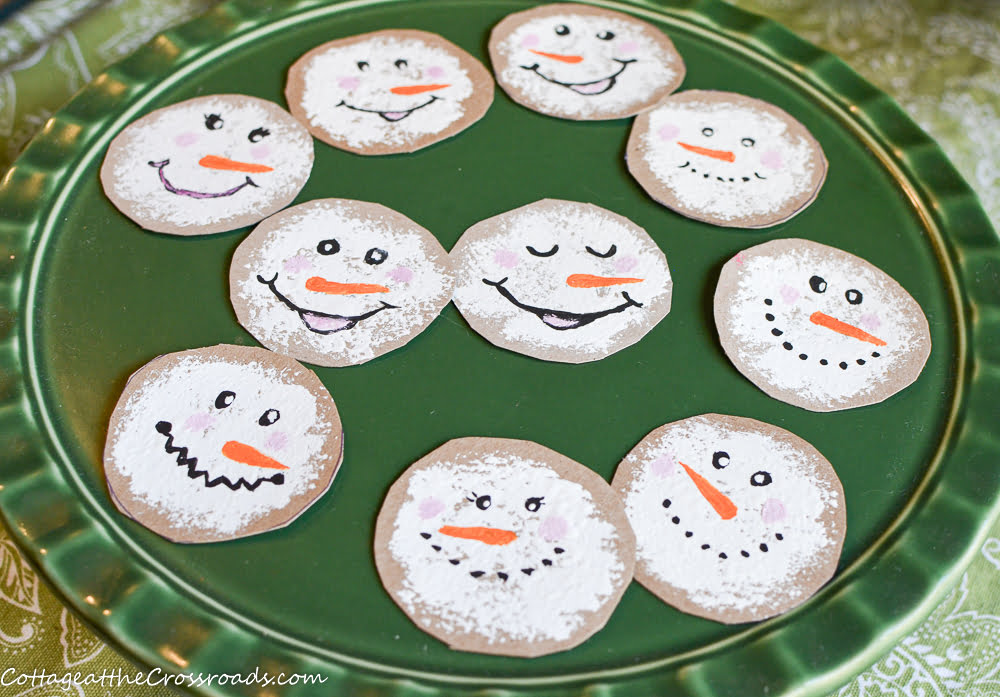 I traced the back of one of the curtain rings onto a piece of cardboard to get the right size, traced and cut out 10 circles, and painted snowman faces on the cardboard circles.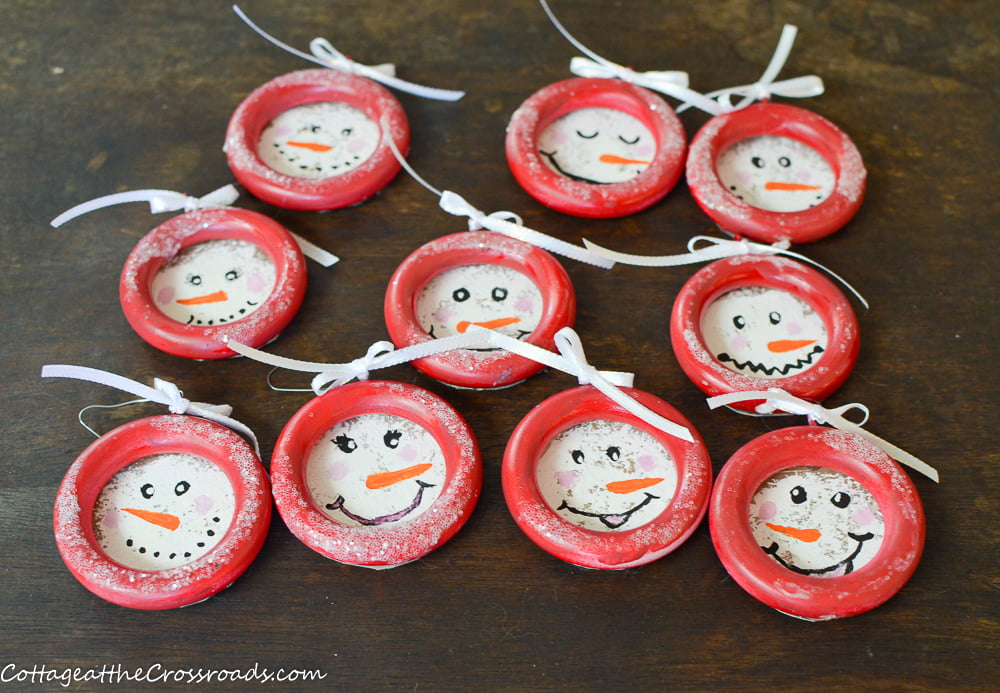 After the paint dried, I hot-glued the snowman faces to the backs of the curtain rings. A small bow tied with thin ribbon completed the ornaments.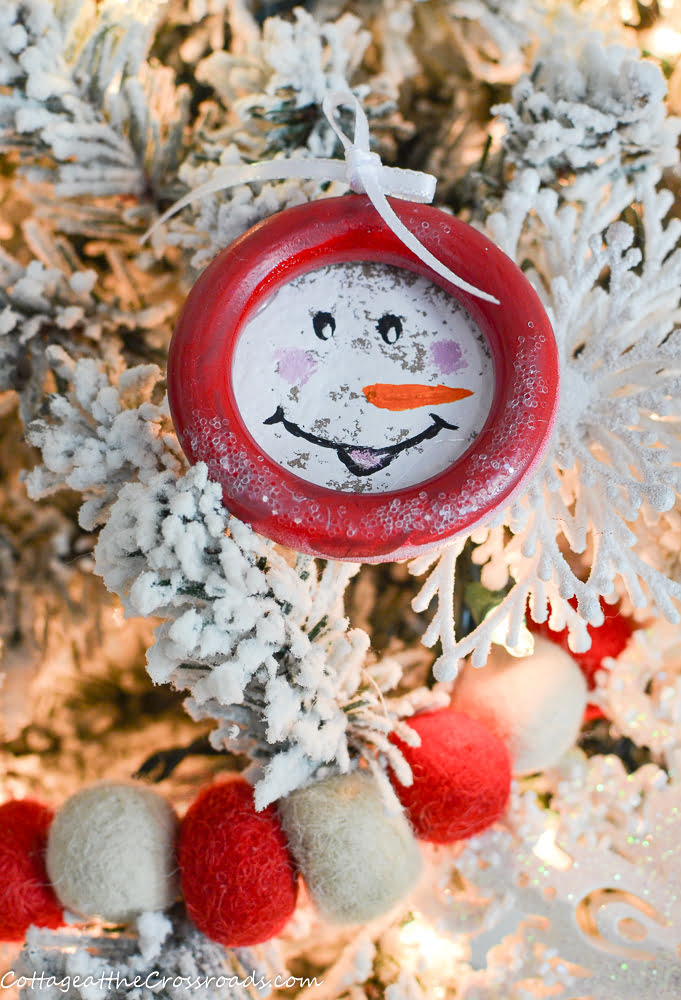 So cute and simple to make! I think this would be a great craft for older children who want to make some handmade ornaments.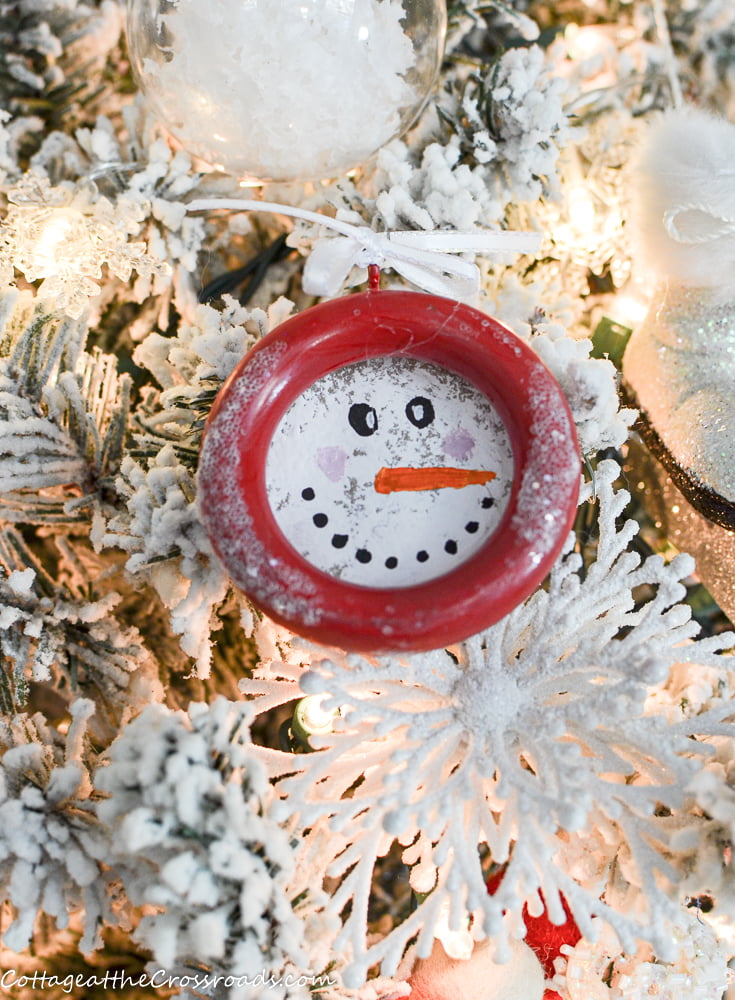 Each snowman face has its own personality!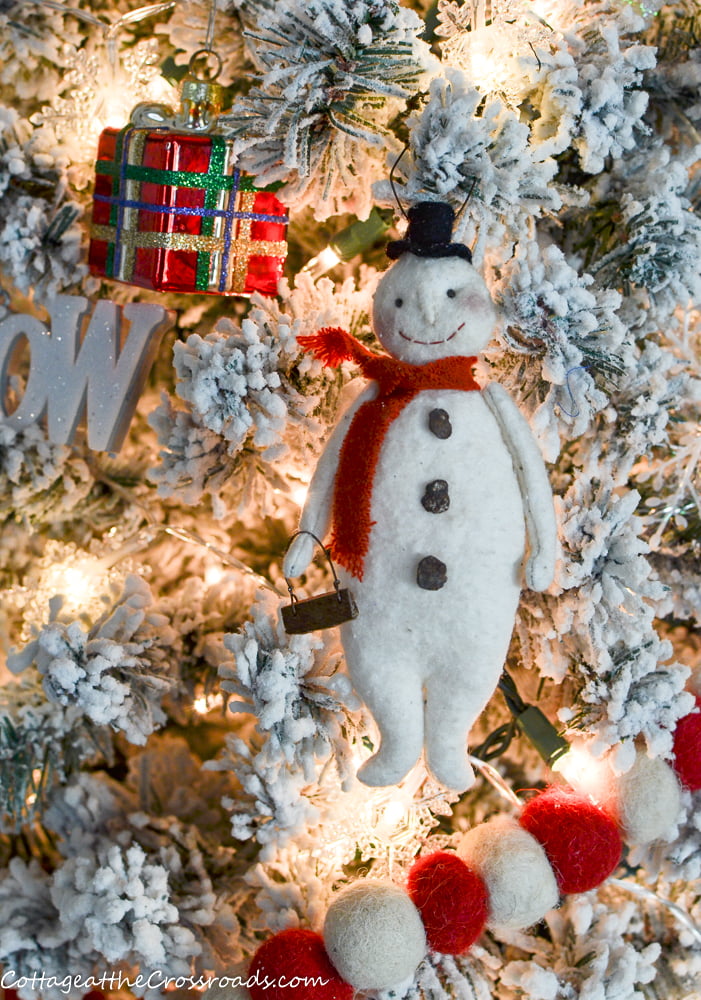 The DIY snowman ornaments added the additional red that I needed on my tree.
While I have you here, I just have to show you this felt snowman ornament that I ordered from a lady on Etsy. Isn't it adorable?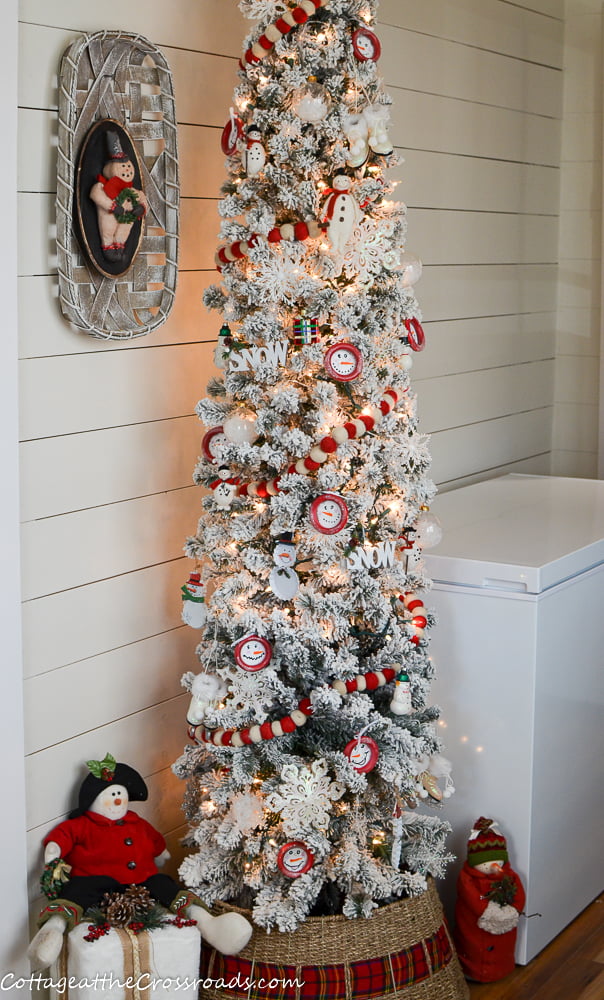 Here's my snowman tree in our mudroom/laundry area. I hope I get around to camouflaging the freezer before Christmas. I have big plans but little time!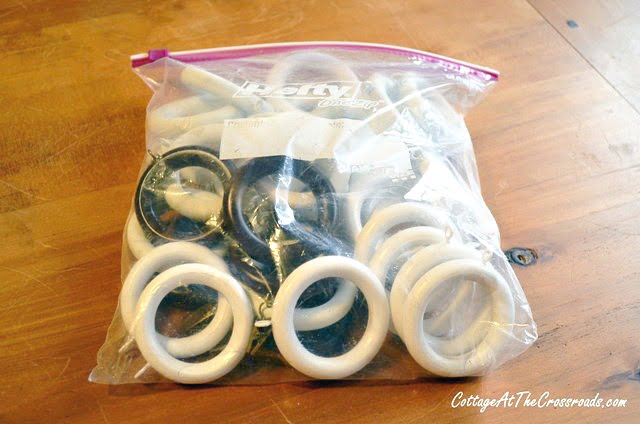 If run across a bag of wooden curtain rings, snatch it up because they make great Christmas ornaments.
To see another idea of how I used the curtain rings to make ornaments.