Today was a cold, rainy day which was perfect for making these homemade Christmas ornaments. I made these ornaments from wooden curtain rings, and since we don't have our tree up yet, I just hung one on this container so I could show it to you.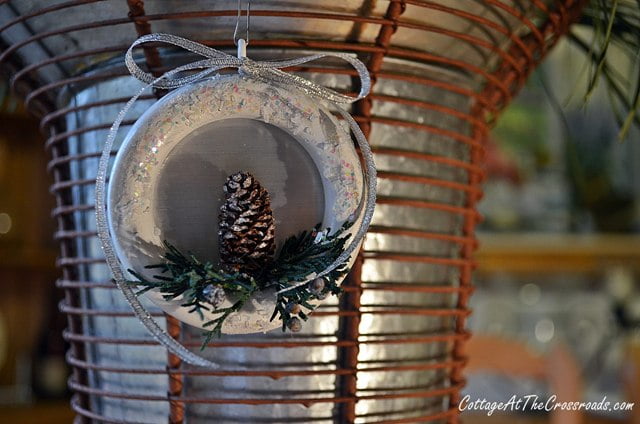 This all came about when I ran across this bag of wooden curtain rings that I forgot I had.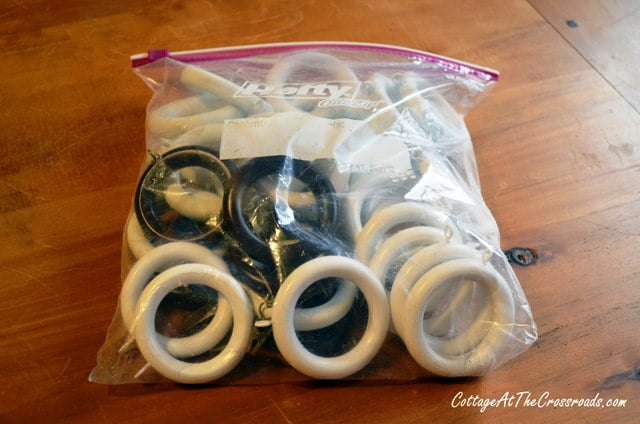 I wasn't quite sure how I was going to transform my curtain rings into ornaments, but when I ran across this bag of potpourri containing miniature pine cones and preserved juniper I knew what I was going to do.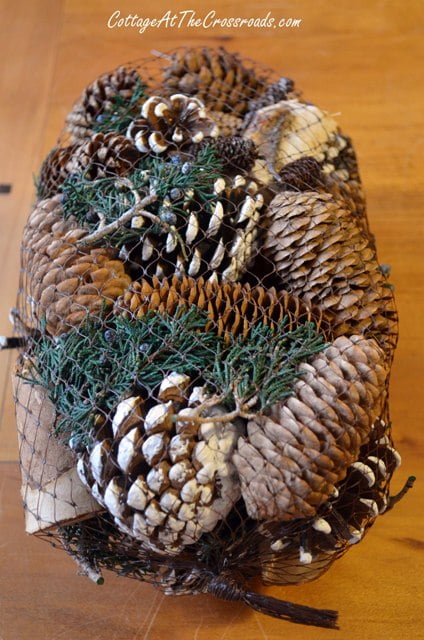 I 've already been gathering pine cones to use in my Christmas decorating this year, and it seems that a whole lot of other people are doing the same!
The potpourri contains pine cones of all sizes, and I found it at Carolina Pottery in Columbia, SC.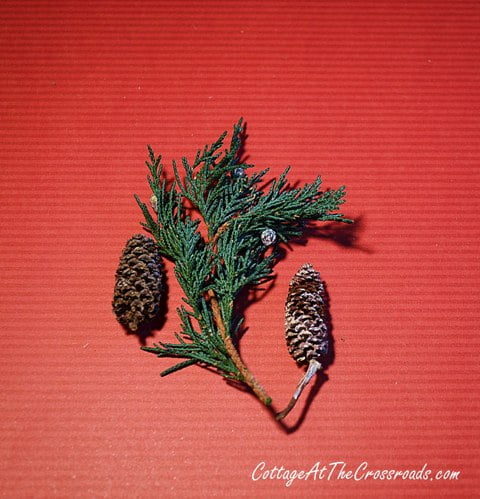 Here you can see the miniature pine cones and the preserved juniper.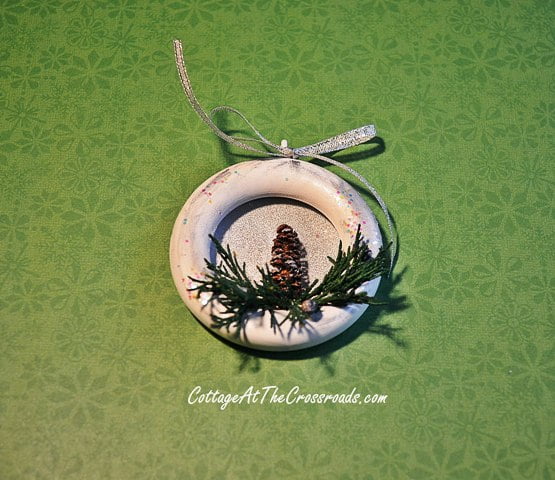 You can see how I used the little pine cones and juniper in making the ornaments. Hobby Lobby also carries the miniature pine cones.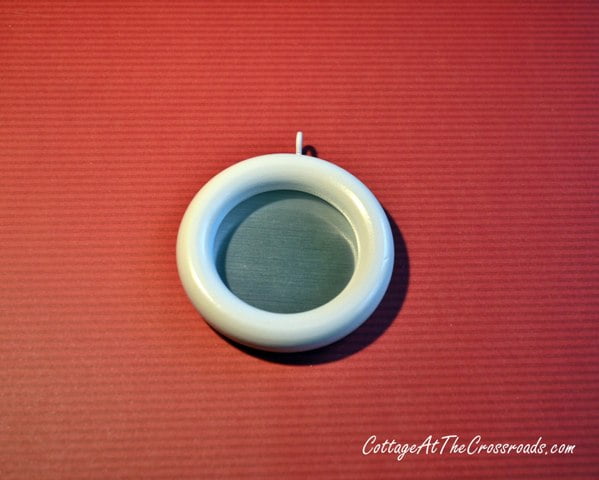 The first step in making these ornaments is to paint your rings. Mine were already white, so the next step is to create a back. Since I'm going to be using these on a tree decorated in white and silver, I decided to go with a silver back.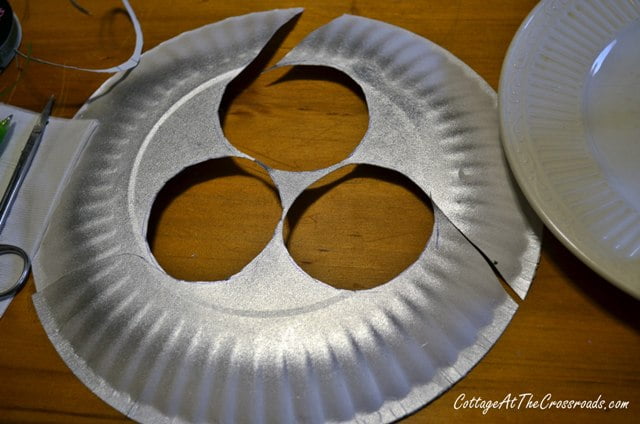 I had spray painted a paper plate with silver paint and cut circles out of it to make some of my backs, and that worked the best. But it was raining today and I couldn't spray paint more of them.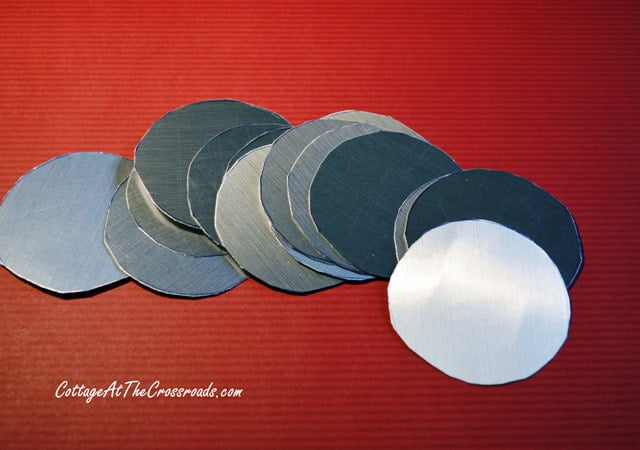 Luckily, I had some silver scrapbook paper and I cut circles out of it.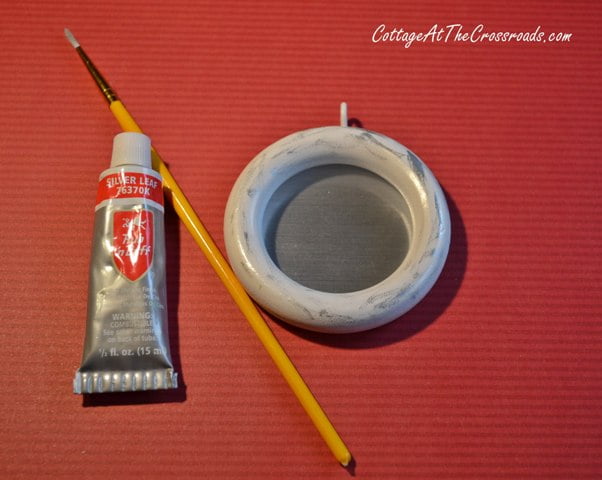 After gluing on the backs , I added a little silver leaf Rub 'n Buff to the rings.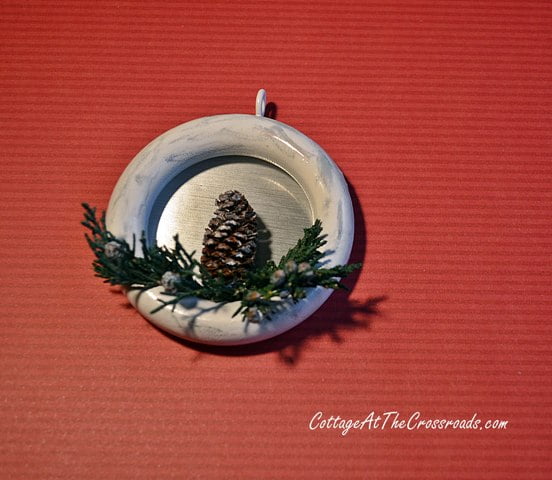 Next I hot glued the juniper and the pine cones to the ring.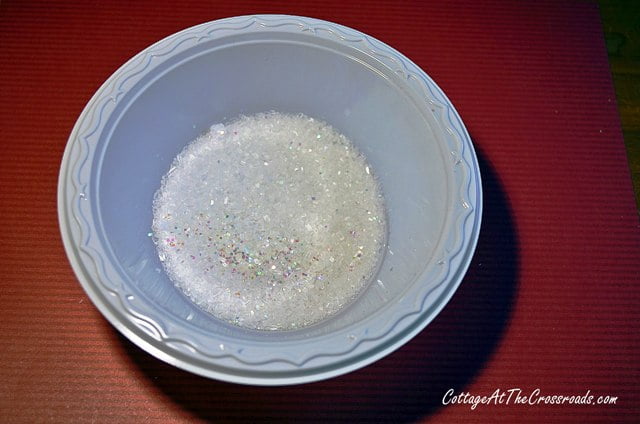 I mixed some Epsom salt and glitter in a bowl so I could glam up the ornaments a bit. To apply it, I watered down some Mod Podge and brushed it on the ring. Then I sprinkled the salt and glitter onto the ring.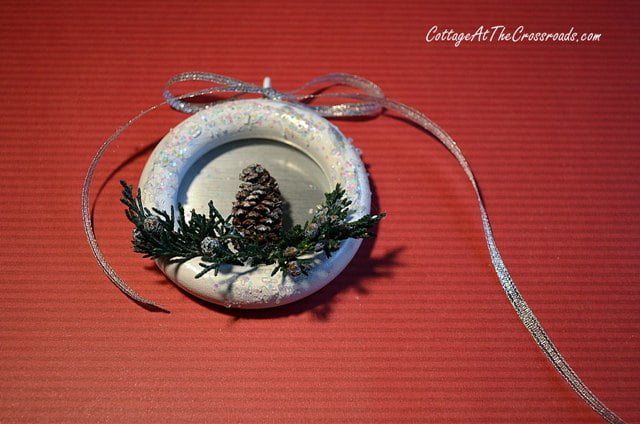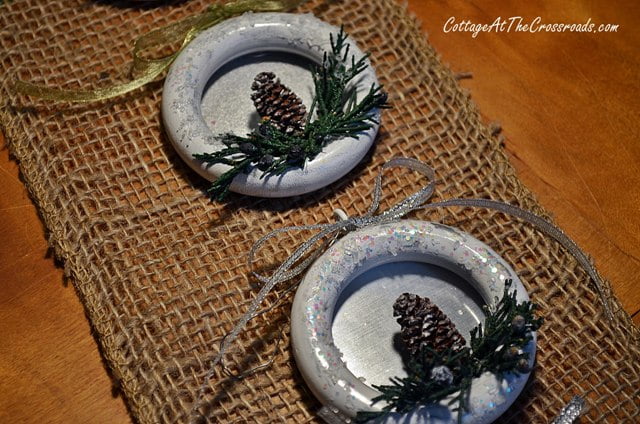 I can't wait to see them hanging on our tree. It's all part of my plan to use more natural materials in decorating for Christmas this year. Are you thinking about Christmas, too?