I've been a little under the weather lately, but it felt good to get outside and create this Drift Roses bed in our yard.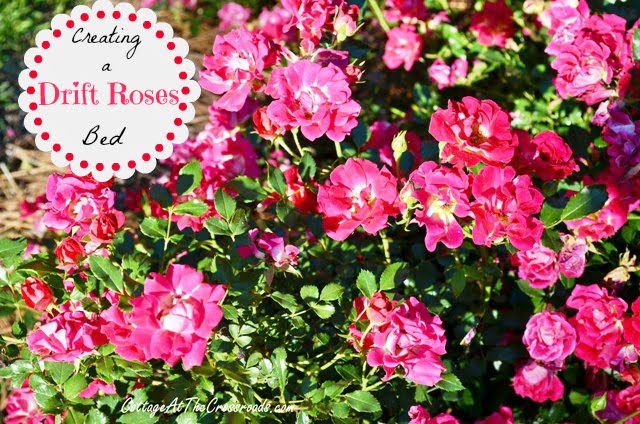 Are you familiar with them? Drift Roses are from the same people who developed Knock-Out Roses, and they are as maintenance-free and disease resistant as the Knock-Outs. They are a cross between full-size ground cover roses and miniature ones. Their low, spreading growth habit makes them perfect for small beds.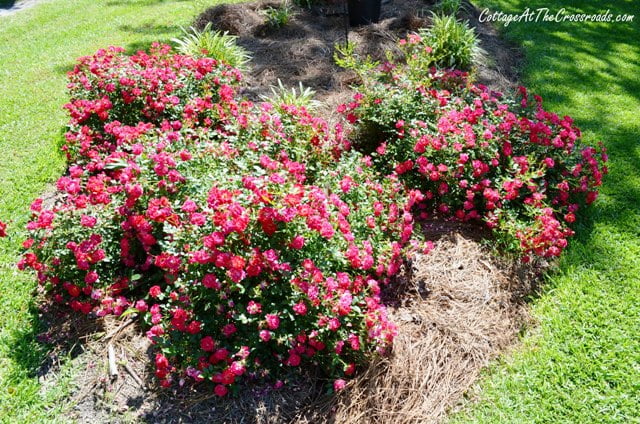 Creating this bed for Drift Roses came a little by accident. You see, I had purchased 3 small ones about 2 years ago and had placed them along the front of our house. I really had not allowed enough space for them, so we moved them to this bed in our side yard. And here they thrived and spread out and bloomed their little hearts out all last summer.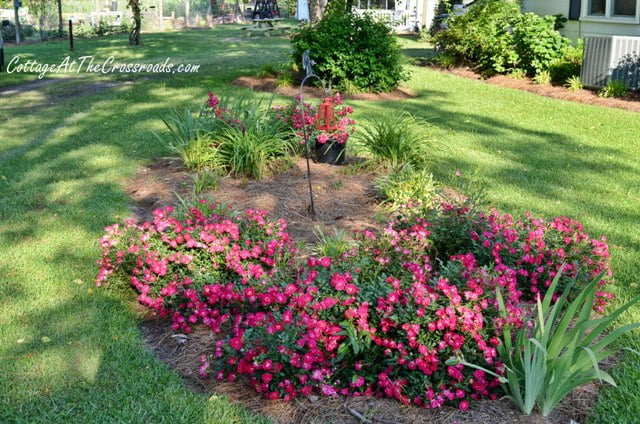 So adding more Drift Roses to this bed was on my to-do list for this spring. Now you may not be able to tell much from this photograph, but this bed was in a state of mess! It has been a work-in-progress. Last year, Leo dug out an old quince bush that was so large that he had to pull up the root ball with a chain and his pick-up truck! Since this is an old bed, there have been many bulbs planted in it over the years by my mother-in-law. The irises bloomed pretty in the early spring, but many of the other bulbs would send up shoots and no blooms. So it was time for them to come out.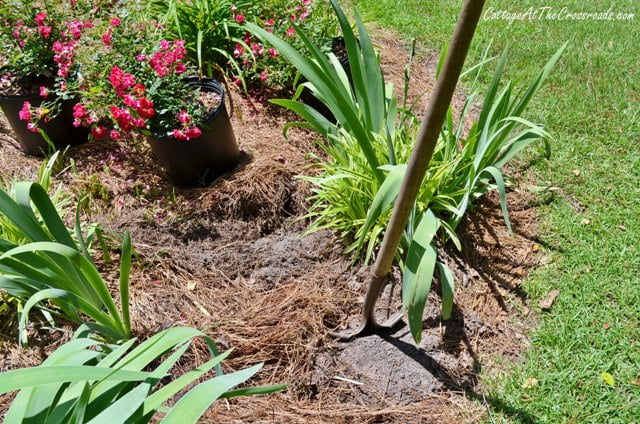 We purchased 3 more Drift Roses about a week ago and out came my shovel! First, I removed all the irises.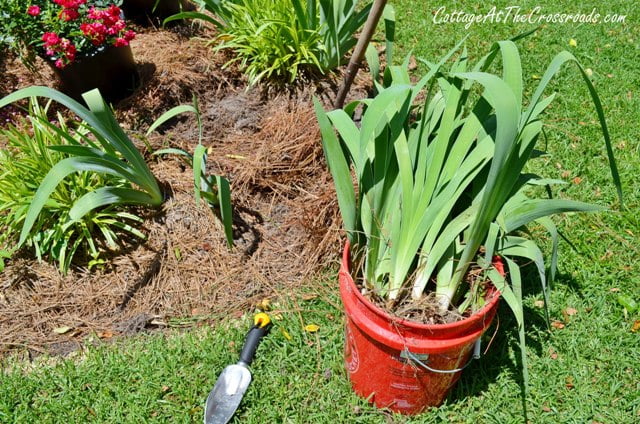 I ended up with 2 buckets of irises that I gave to my sister-in-law. Next I dug out many tiny bulbs, some of which were even coming up through the border grass in the bed.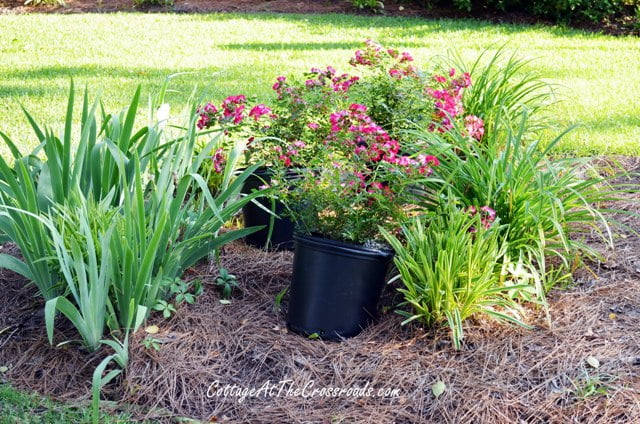 I weeded and pulled vines and cleaned up the bed before planting my 3 new roses. I didn't amend the soil in this bed before planting them since the other roses did so well in this soil. I did fertilize the other roses in early spring, and I know that Amerson's Nursery where I purchased these had already fertilized the new ones. If you purchase Drift Roses, I would suggest asking the folks at your local nursery for advice on planting since they are familiar with the soils in your area.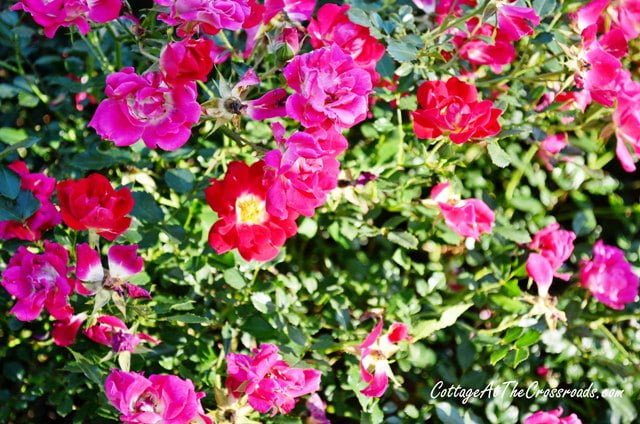 The ones that I planted are called Red Drift, and I love the fact that when they first open they are red with yellow centers. Then they fade to a beautiful rose-pink color. They bloom continuously from spring to fall, and sometimes I cut a few to place in small bud vases in the house. During the winter, they even retain their foliage .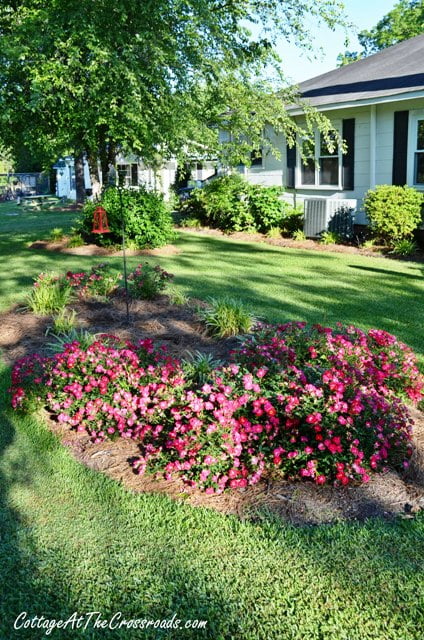 Ta-Da! Here's the bed all cleaned up and much better looking. The new roses are noticeably smaller but they'll catch up in size over the summer. And did you notice? I left room in the middle of the bed for an ornamental tree. I'm thinking about a weeping cherry or a fringe-leafed Japanese maple. Which would you plant?