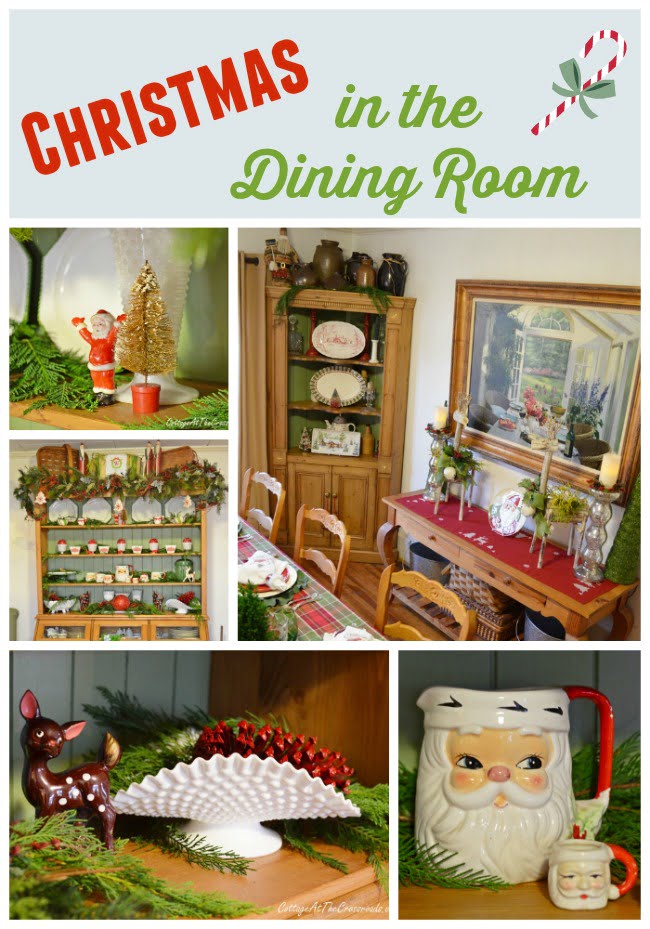 Hello friends! I'm back showing you more of Christmas in the dining room. Slowly, but surely, I'm getting the whole house decorated, and it feels good to have this room done. So come along and I'll show you what I've done in here.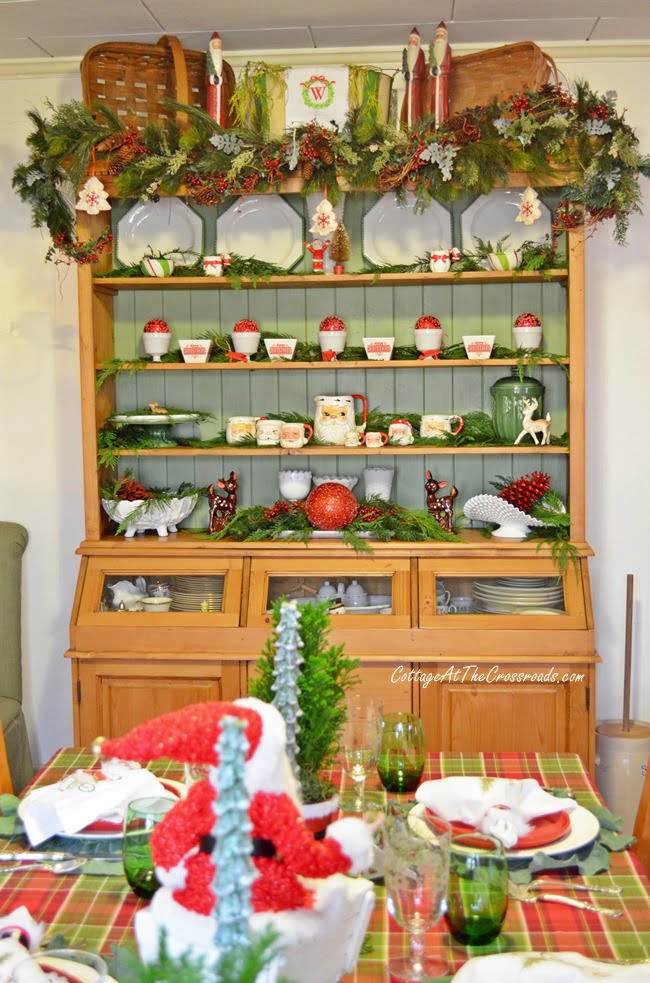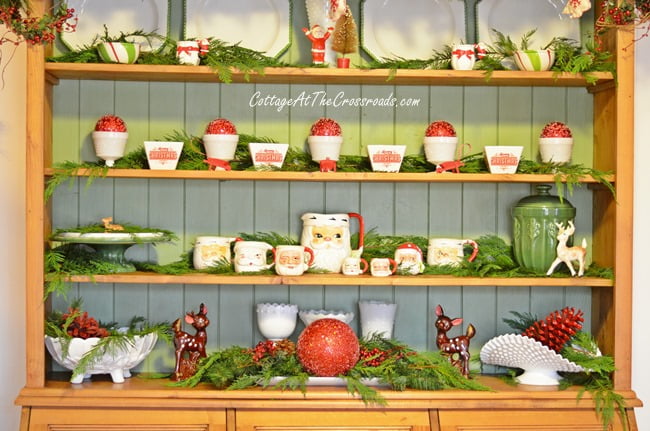 The table is all set with our Gardening Santa tablescape and the cupboard is filled with Christmas pretties. Most of the things that I've used to decorate it are things that we've had a long time or vintage items that I've found over the past few years at the auction that we attend regularly. Here's a little closer view of the items on the shelves. I have started a collection of milk glass, and I've displayed some of it here. On the third shelf are vintage Santa cups. I was so excited to find 2 tiny ones that are the smallest ones that I've ever seen.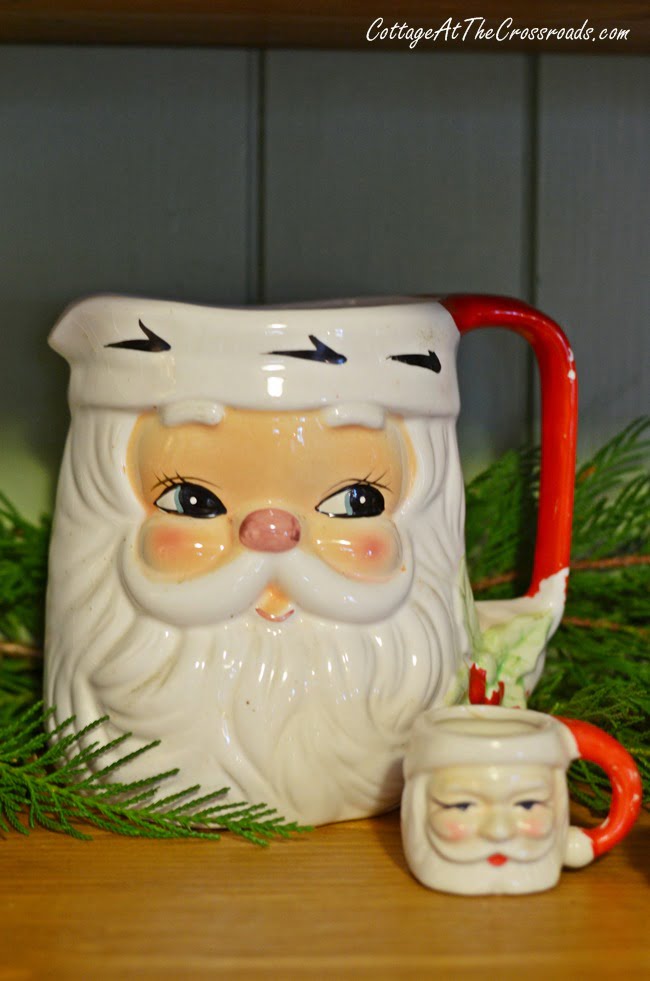 But my pride and joy is this Santa pitcher! Oh, isn't it handsome!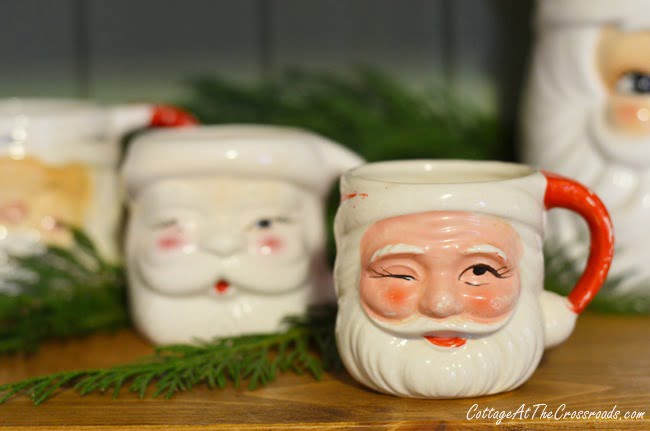 And I love how each Santa has a different facial expression.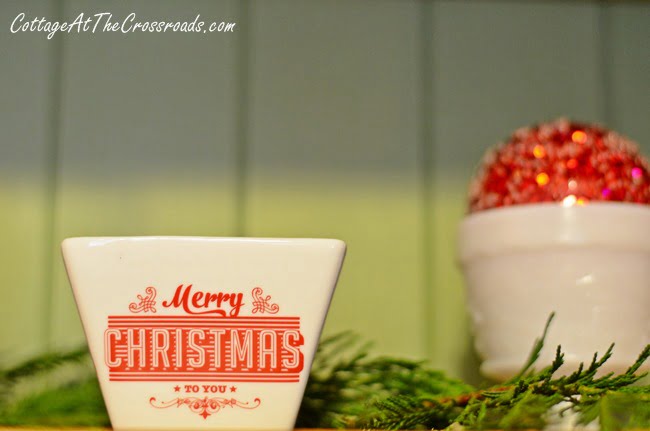 I've also displayed four of these small bowls. They are new and I picked them up at HomeGoods, but they have a vintage look, don't you think?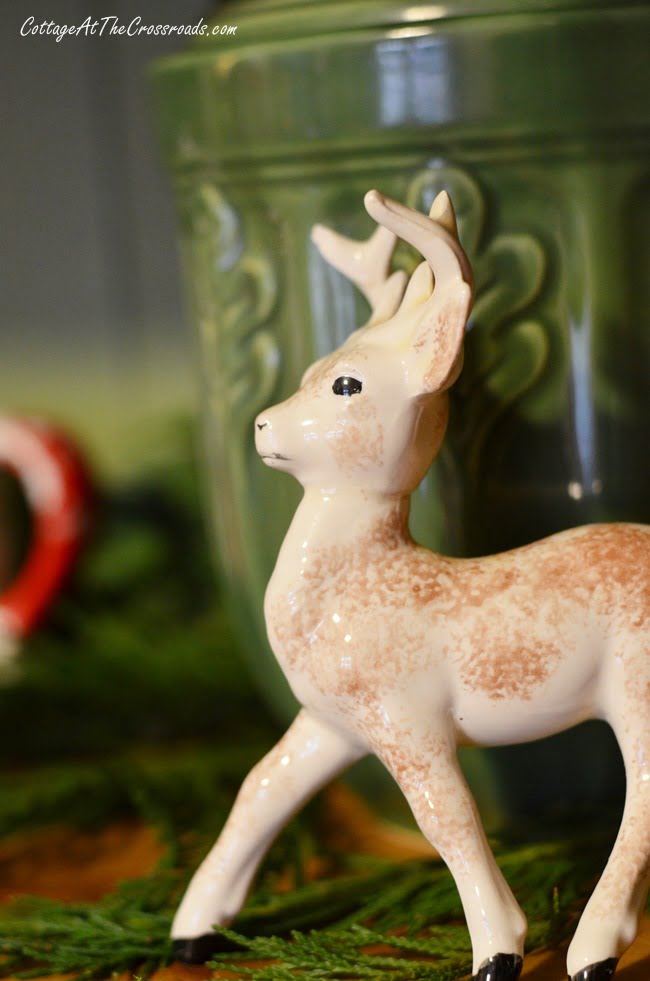 Here's a little vintage deer that I picked up from the auction. When I say "picked up," that literally what I mean. Oftentimes items are unwanted and left behind and I come along and snatch them up. My sister-in-law Jean is real good at finding these little treasurers, too.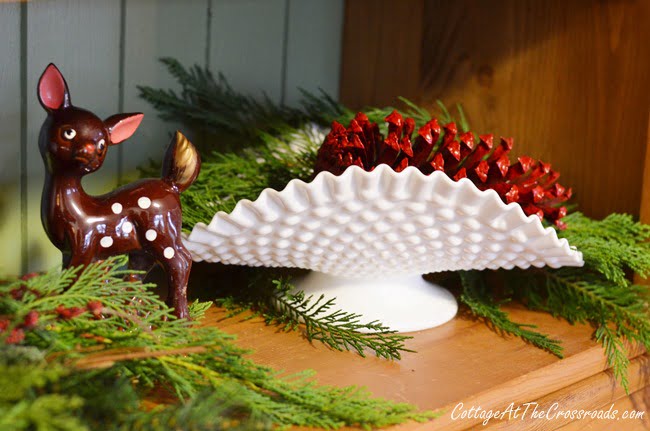 Speaking of my sister-in-law, she gave me this piece of milk glass. Isn't it pretty? It's beside another vintage deer.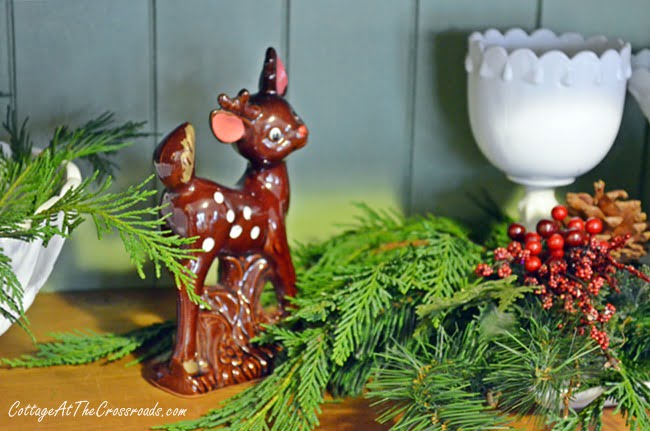 And here is its mate.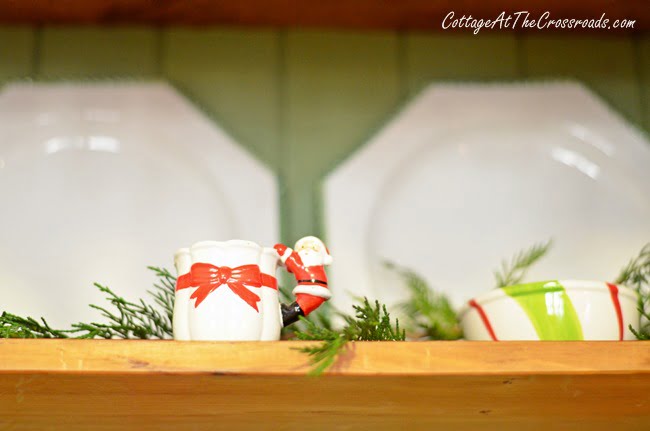 On the top shelf are some little candleholders with Santas on them along with some little bowls that I picked up off the ground.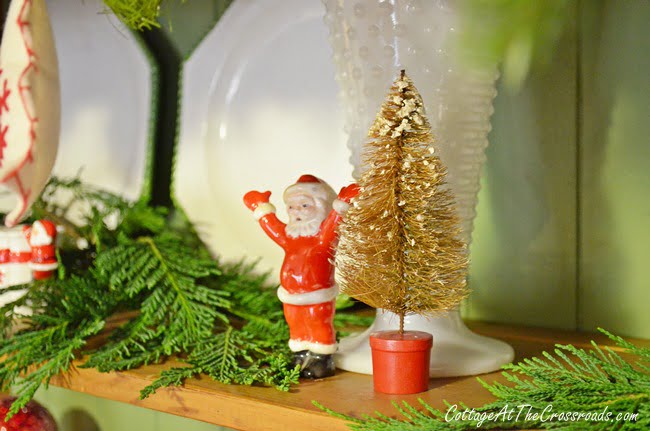 Another vintage Santa is beside a bottle brush tree. All discards from the auction.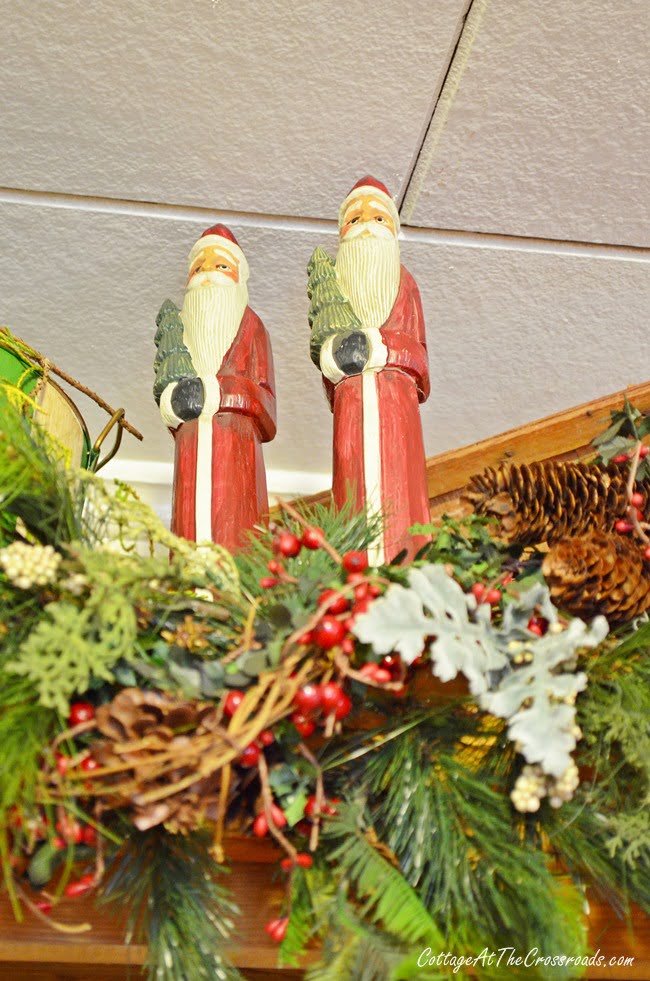 On top of the cupboard are some skinny Santas that my mother gave me years ago. I've always liked their Old World look.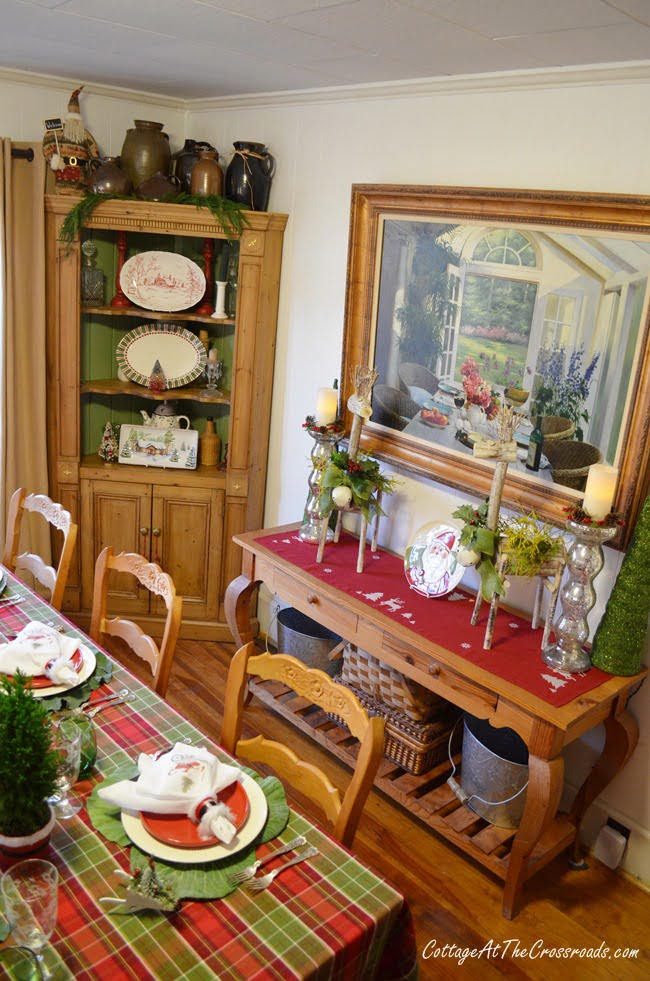 The corner cabinet and the server are decorated with a mix of mostly old but a few new things. On top of the corner cabinet is an old Santa that I've had for about 20 years. He's mixed in with our collection of old jugs and stoneware.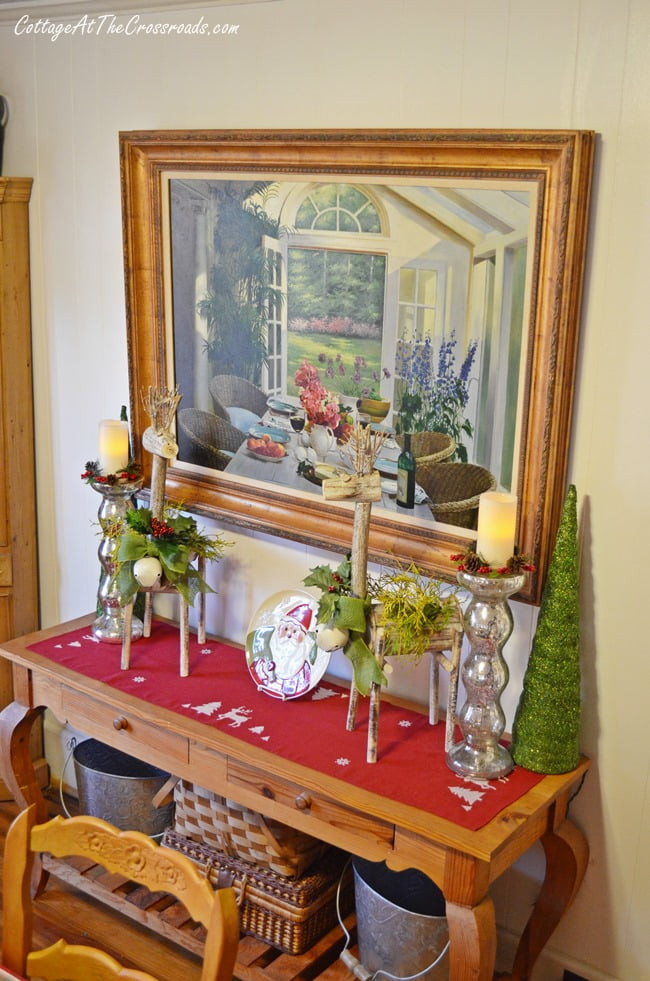 Everything on the server is a few years old, and if you've been following our blog for a while, you've probably already seen all of this. But one of my tricks is to move things around and display it in a different way each year.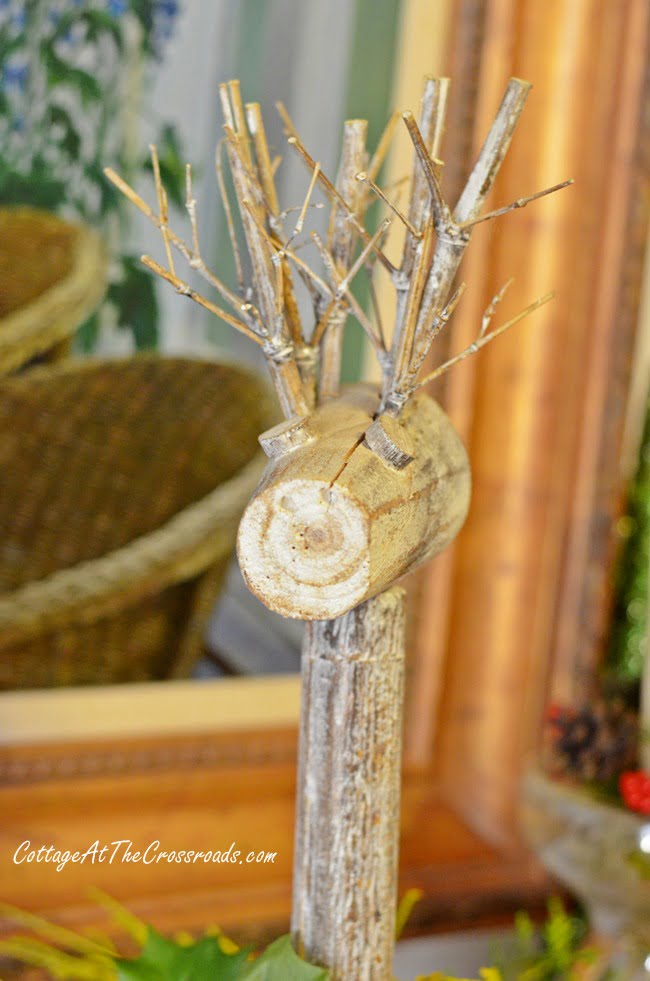 The deer are wooden, and I love how rustic they are.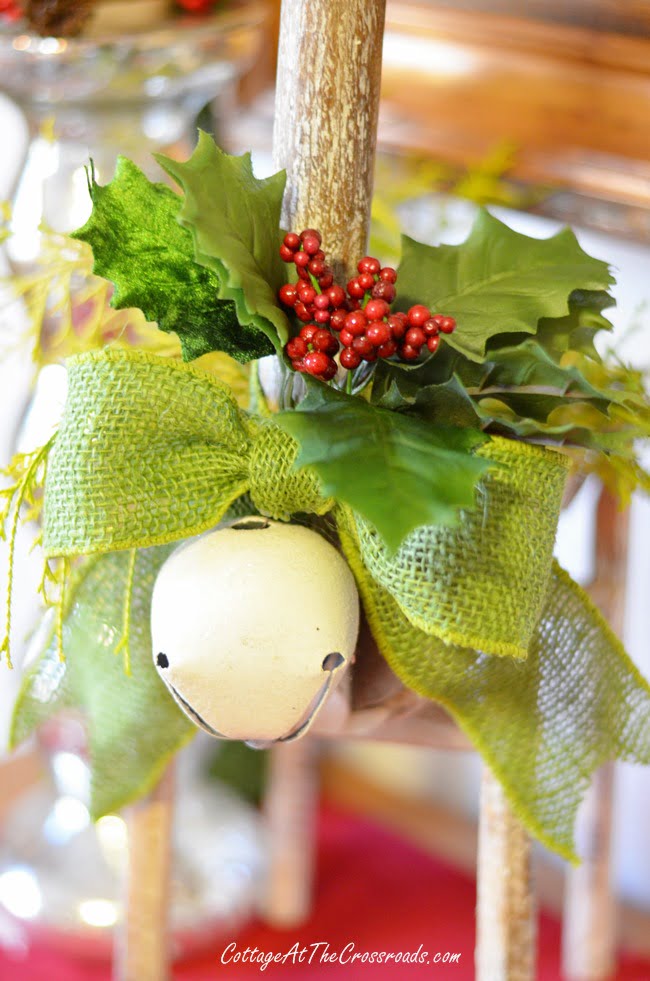 This year I gave them new bows and some vintage white bells for their necks!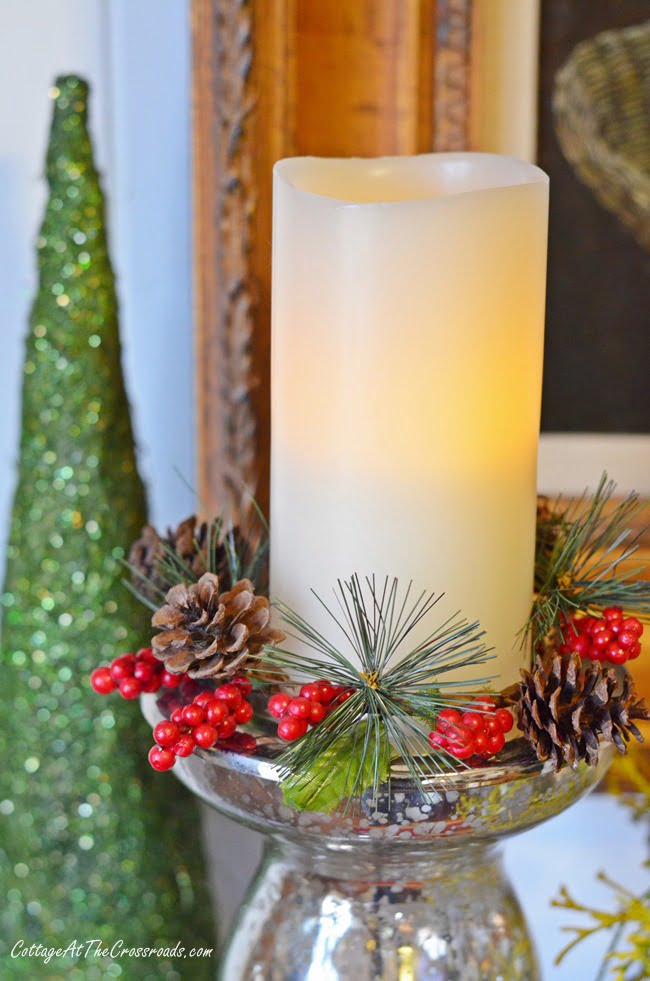 The mercury glass candle holders have been used on our mantel for a few years, but now they're over here, outfitted with some battery operated candles that flicker like real candles.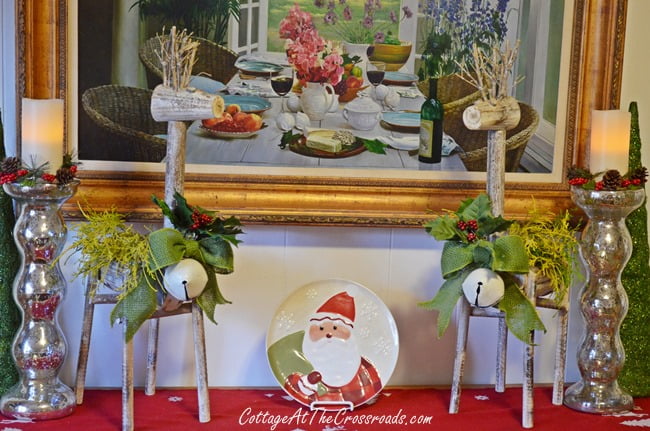 Very realistic looking and create great ambiance!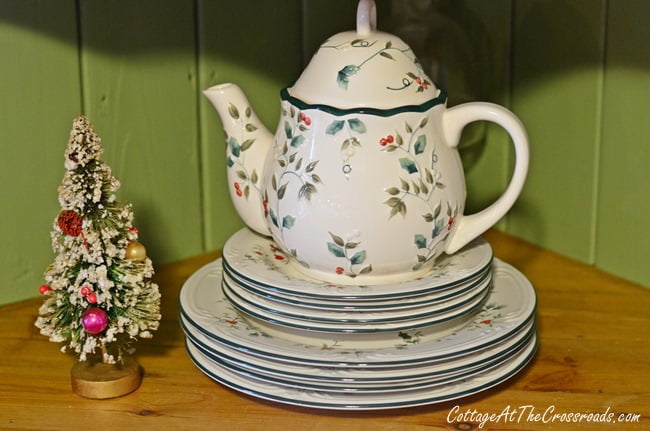 Over on the corner cabinet I have my Winterberry dishes displayed along with a vintage little tree.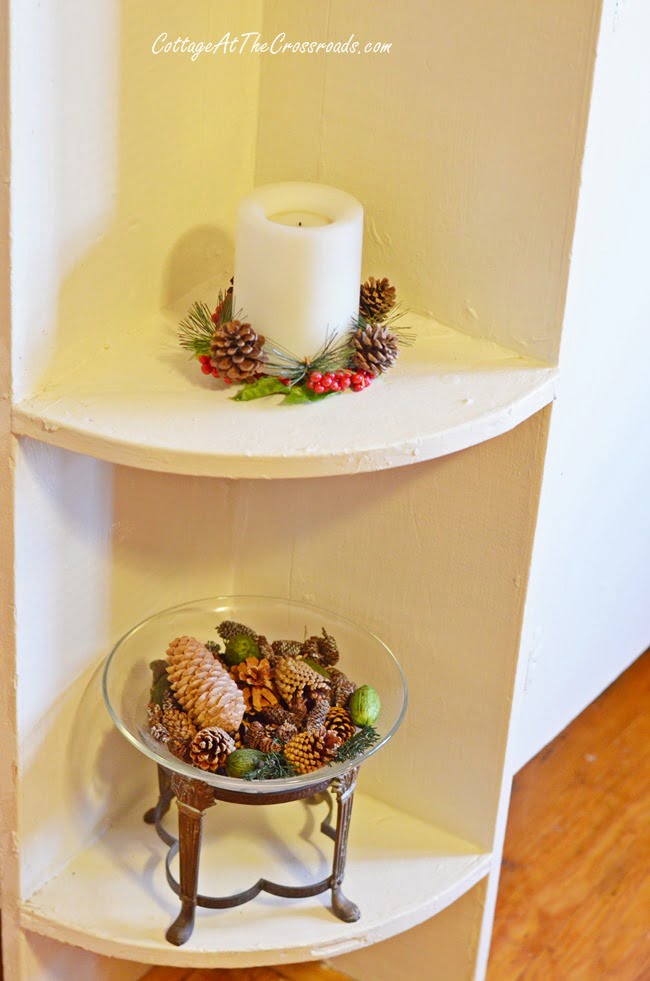 Our dining room is separated from our living area by two dividers that have shelves on the ends.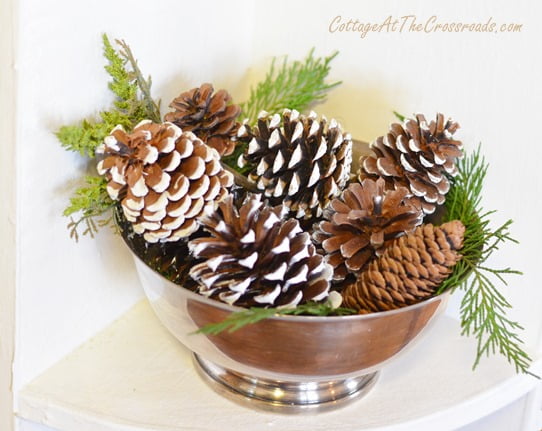 I've added a few wintery looking displays to them.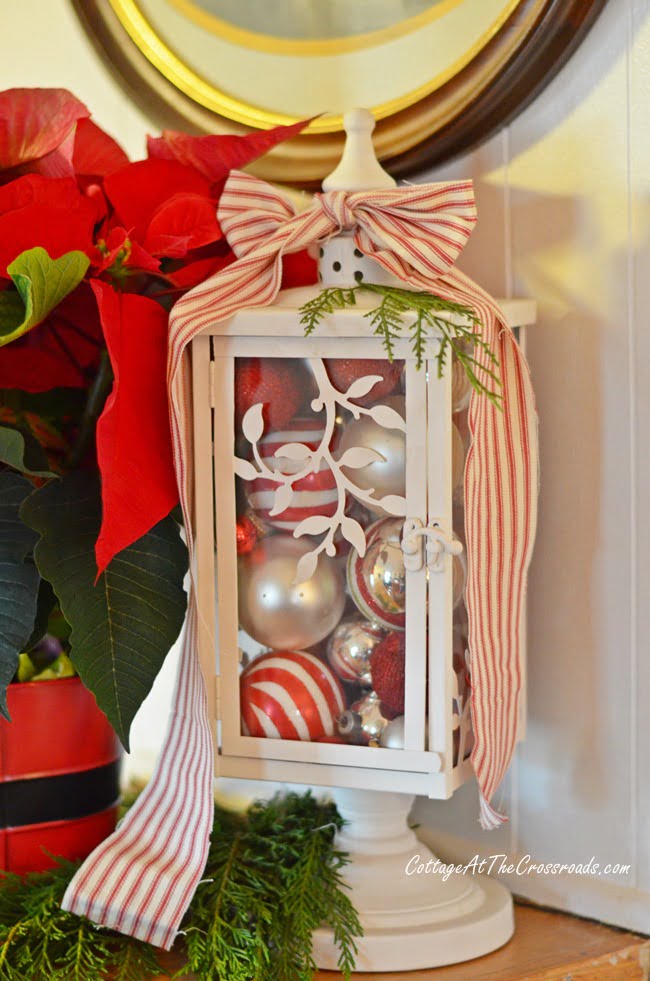 On top of the dividers are poinsettias and lanterns filled with ornaments.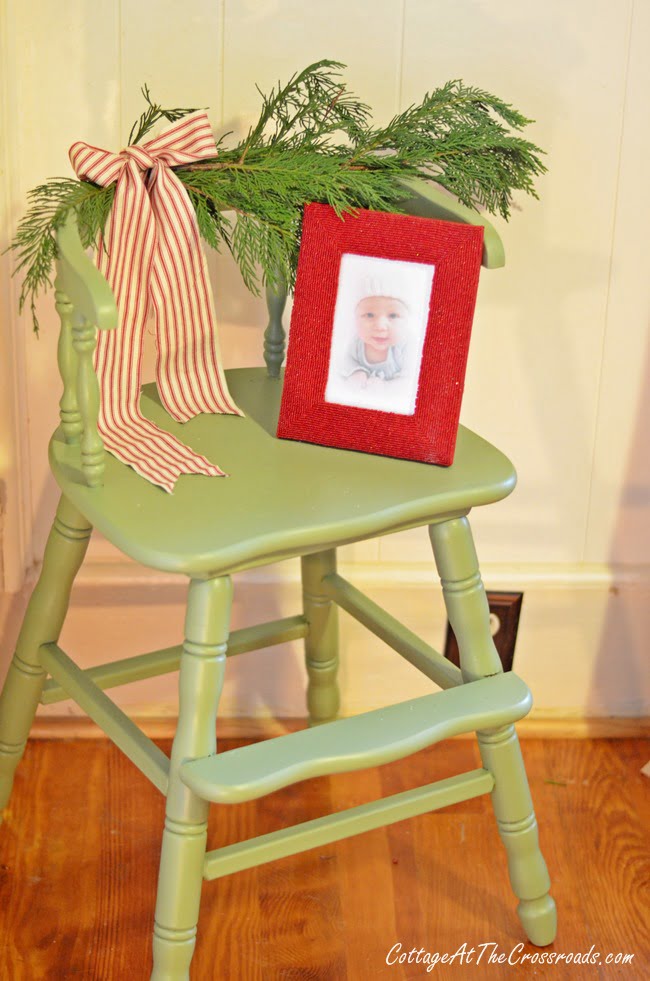 And in the corner is the old high chair with a new coat of paint on it, waiting on its newest user to arrive Christmas Eve!
I hope you've enjoyed seeing our Christmas decorations in the dining room. Today I put the final touches on our kitchen today and I'll be showing it soon. And this weekend we'll be hosting a giveaway that may take care of one of your gifts this year. So stay tuned!