The angel's trumpets have been putting on an impressive display of flowers this fall.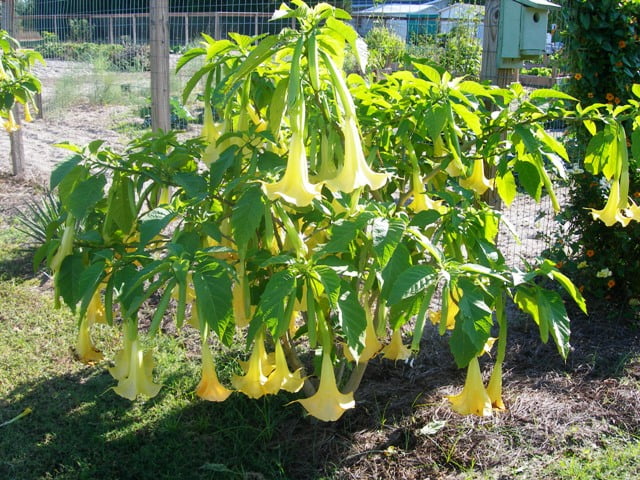 That's because this South American native loves cooler nighttime temperatures.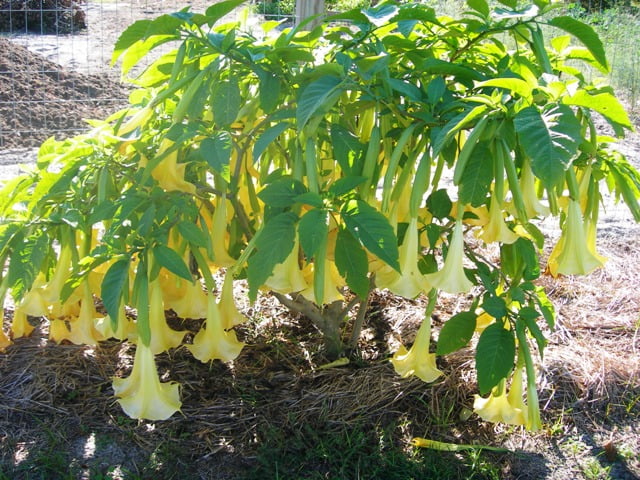 This was our first year growing these plants. We grew them from cuttings taken from another plant. I wasn't even sure they would even bloom the first year. But we gave them plenty of water and fertilizer, and they rewarded us spectacular flowers. This one had so many blossoms that they were touching the ground.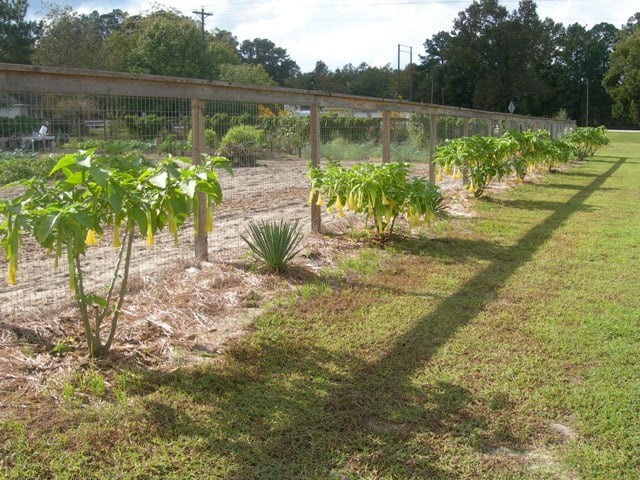 In early spring, we planted the cuttings that we had rooted along the side of our garden fence,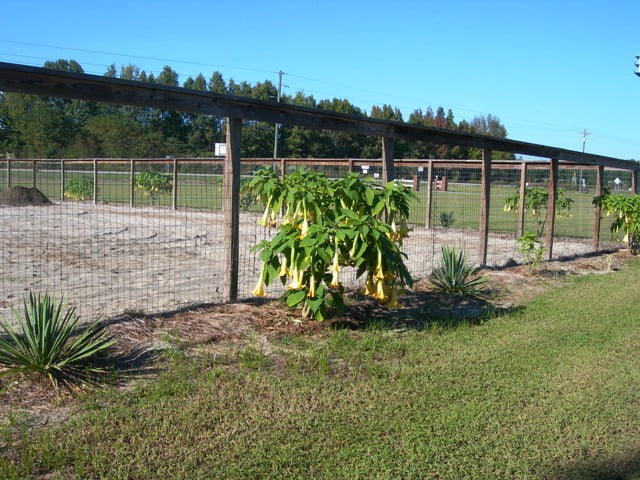 and the back of the fence.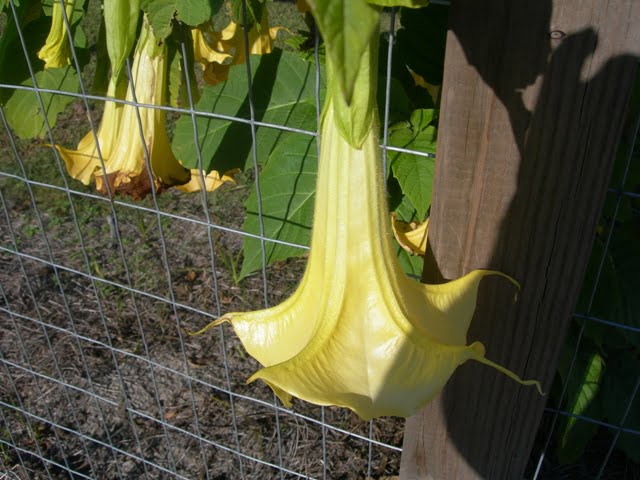 Here you can see one of those gorgeous blooms. But today, we put them to bed for winter.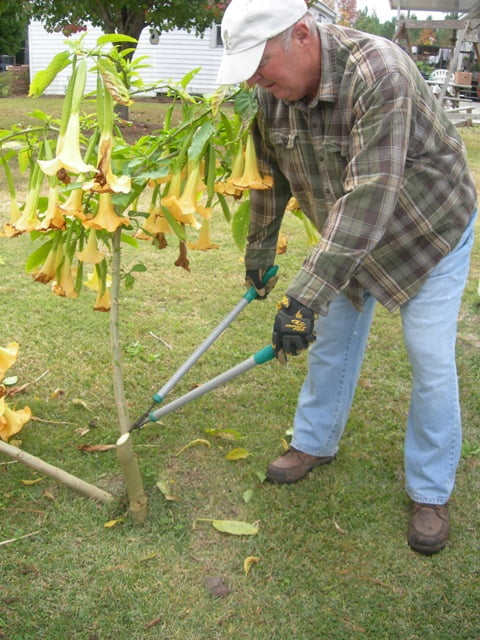 Leo whacked them off and left only a few inches showing above ground. Since we are in zone 8, we left our plants in the ground. But in cooler areas, they must be dug up, placed in a container, and winterized.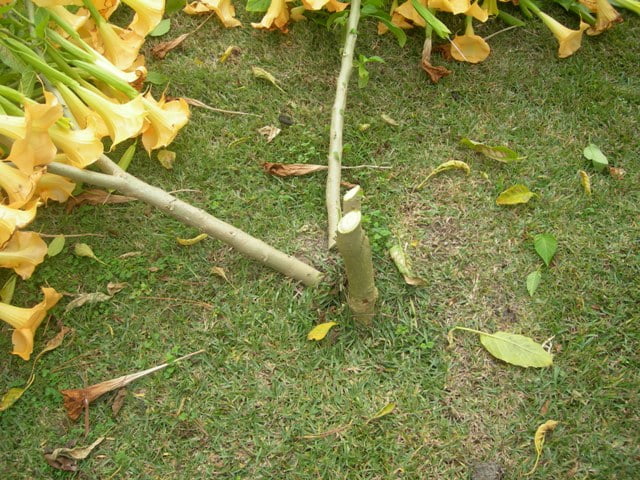 We plan to mulch the stumps heavily with wheat straw, hoping that the roots survive.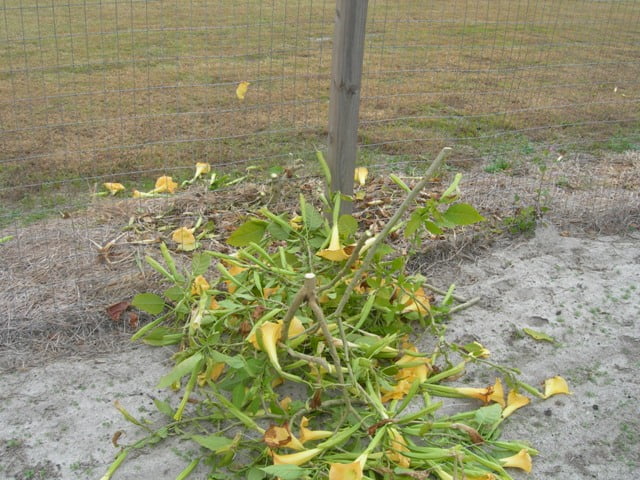 The good thing is that I can cut these branches, place them in water, and root them. That way I'll be assured that I'll have some plants next year in case the others don't make it.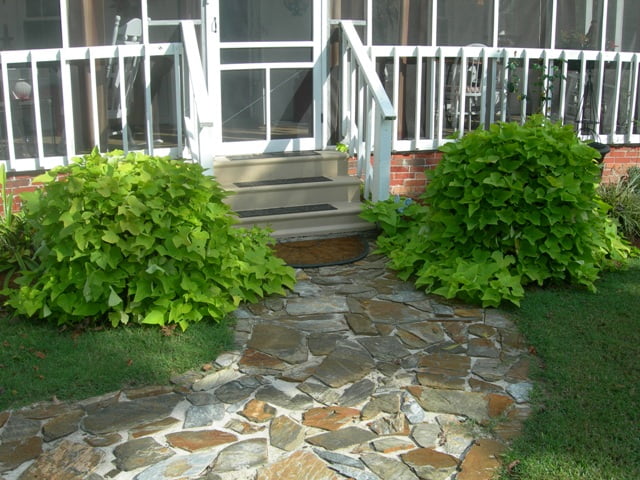 These sweet potato vines won't survive the cold, either. They're the next to go. Winter's coming on.