Sharing some exciting news about our recent American Farmhouse Style magazine feature!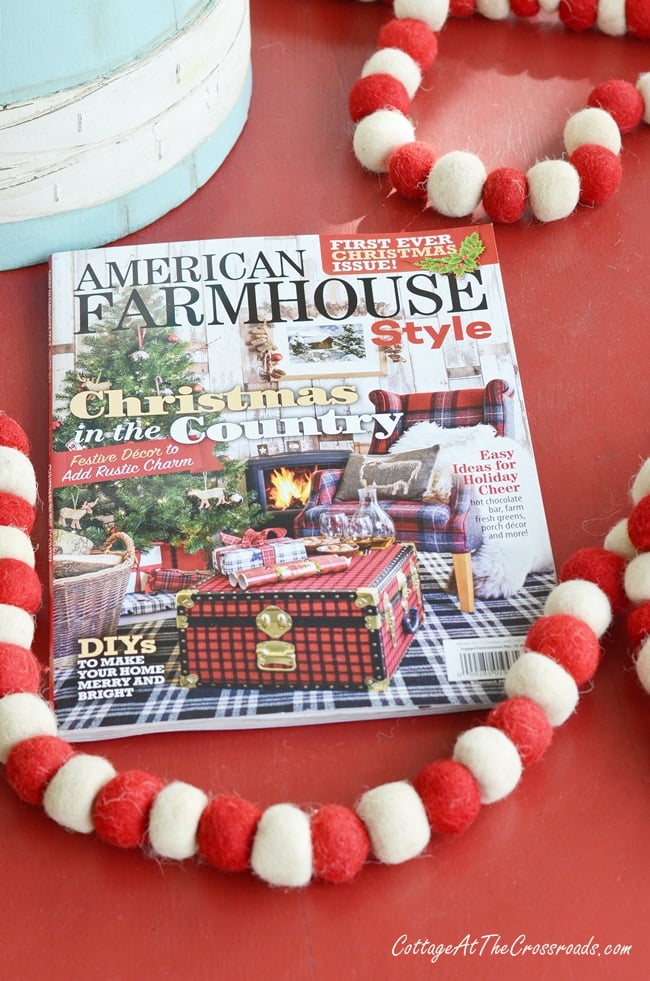 I'm so darn excited, y'all! We have been featured in a magazine!!! Squeal! Pinch me so that I can truly believe it! 
American Farmhouse Style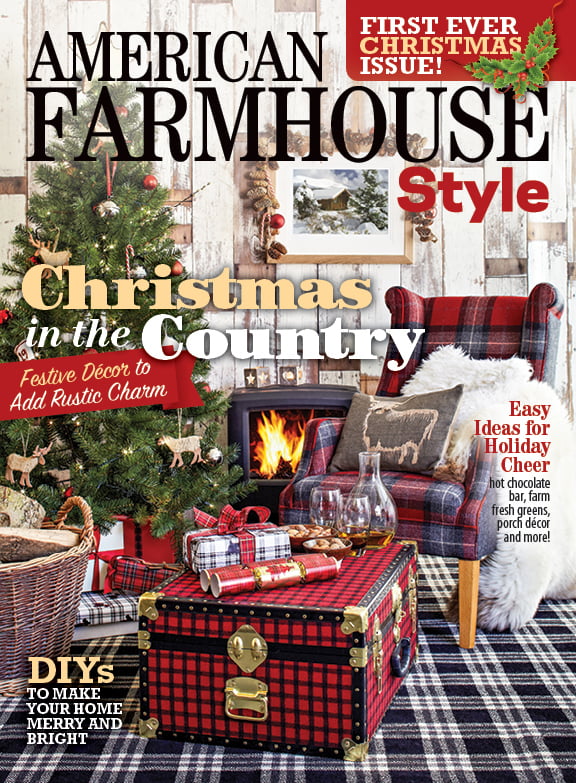 We have a 4 page spread of last year's Christmas front porch in the premier Christmas edition of American Farmhouse Style! I am truly honored.
To be selected for a magazine feature is a dream come true. And to be featured in such a beautiful magazine is amazing.
American Farmhouse Style magazine has been in publication since 2014. It always has drool worthy farmhouse decor photos with decorating tips along with DIY projects. It is absolutely one of my favorite magazines!
In August, I received an email from the editor who was interested in featuring our front porch in the first Christmas issue. Oh, lawd, YES!
So I submitted some photos thinking that they would change their mind, but to my delight, I received another email asking to be interviewed for the feature.
To understand how much this means to me, you'd have to know that I've been a magazine junkie all my life. It all started with me reading the only magazine that came to our house when I was young. It was The Progressive Farmer, a country life magazine. You see, I grew up in a REAL farmhouse with a red metal roof. I know the farmhouse style intimately.
You just can't get the country out of this girl! Although, as a young adult, I ran as fast as I could from the farm lifestyle. I subscribed to magazines such as Vogue and Cosmopolitan. Setting up housekeeping, I discovered home decor magazines such as Country Living, Colonial Life, Country Home, and Southern Living. And today, I still subscribe to a number of magazines and always check out the special editions at the grocery or book store.
After retiring from a 31 year career in teaching, I discovered blogs and promptly started one primarily to record what we were growing in the garden and as a way to preserve family recipes. Never did I ever think that a magazine would feature us.
But, this right here, where the black arrow is pointing, is what I am most proud of.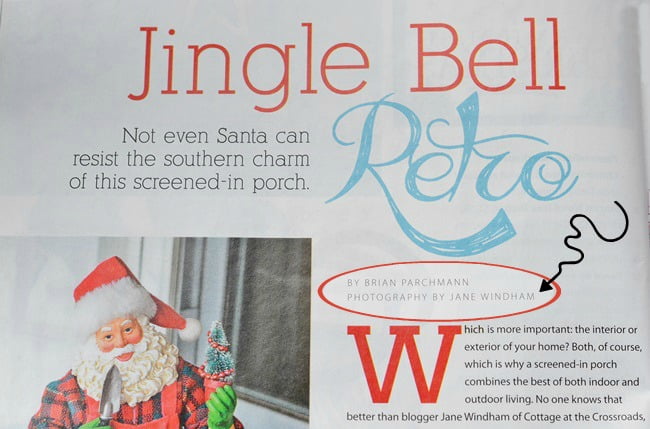 The magazine credited me with the photography!!!
Oh my goodness! I have struggled with my photos. I knew nothing about photography when I started blogging, and I continue to struggle to this day. Currently, I am taking an online photography class to improve.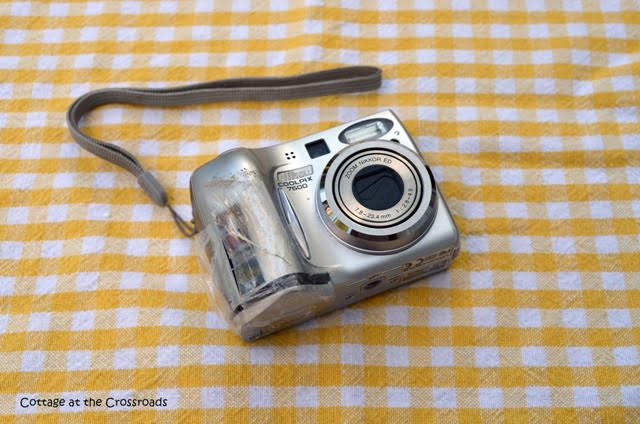 For the first year or so of the blog, I used this point and shoot camera. You can see from the photo that I just about wore it out! It was a big step when I got my Nikon DSLR camera.
All those years of reading and looking at magazines did train me to recognize a good photo when I saw one, but mastering photography has been difficult for me. So to have my photos published in a magazine is just unbelievable!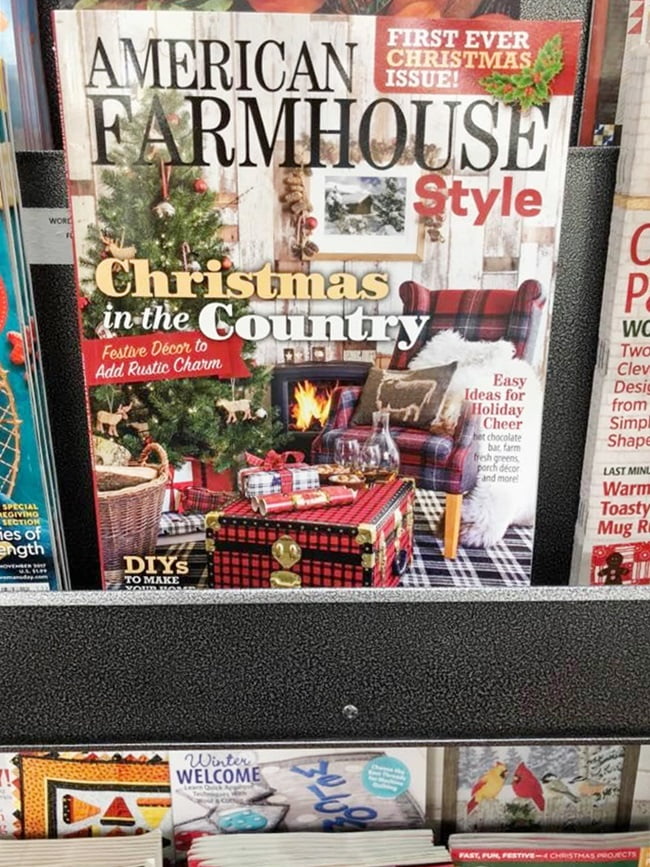 You can imagine how excited I was to actually see the magazine on the shelf at my local Walmart last week! It is a beautiful edition jam packed with Christmas decorating ideas with a little something for everyone-even if you don't live in a farmhouse!
I hope you pick up a copy to celebrate my American Farmhouse Style magazine feature with me.
And if you'd like to see the blog post that captured the attention of the editor, click HERE.