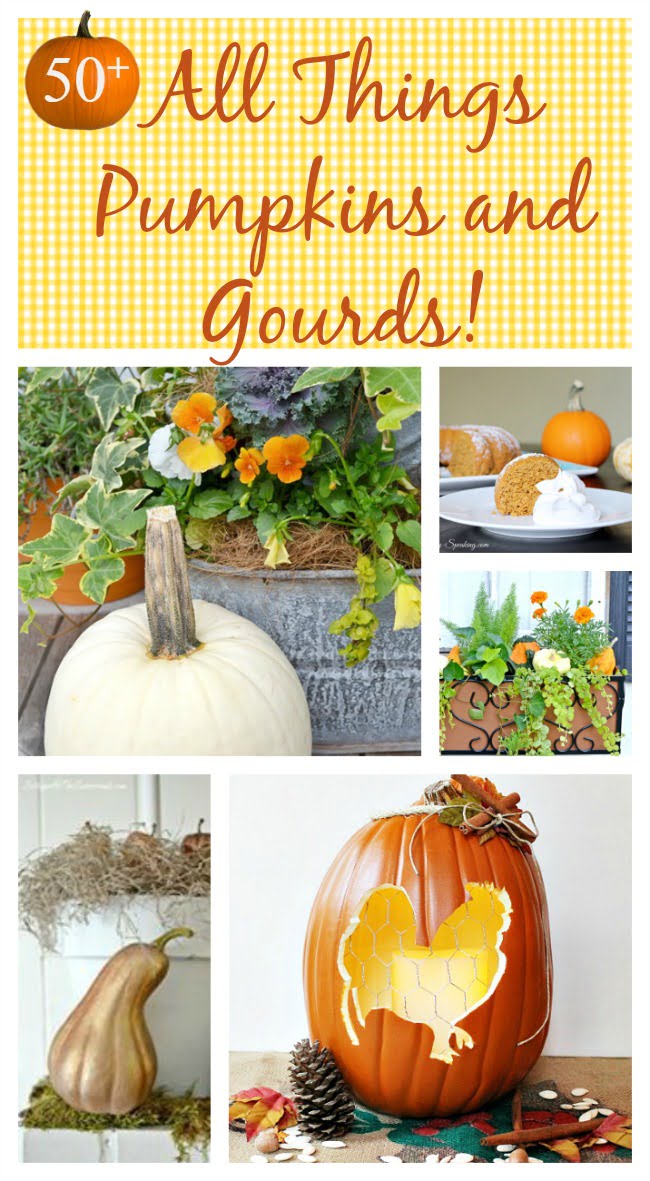 In just a few days, it's officially going to be fall! Are you ready?
The All Things Creative Group is back with a bonus edition of All Things Pumpkins and Gourds! We've looked into our archives and found over 50 decorating ideas, recipes, and crafts involving pumpkins and gourds, and we've put them all together here so you can find them easily.
This post may contain Amazon or other affiliate links. As an Amazon associate, I earn from qualifying purchases. If you purchase anything through any affiliate link, I may earn a small commission at no extra charge to you. All opinions are my own.
But first, let me introduce you to my team.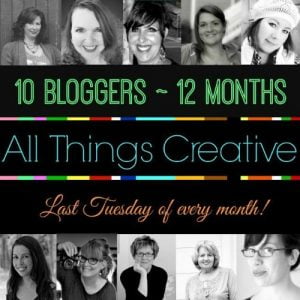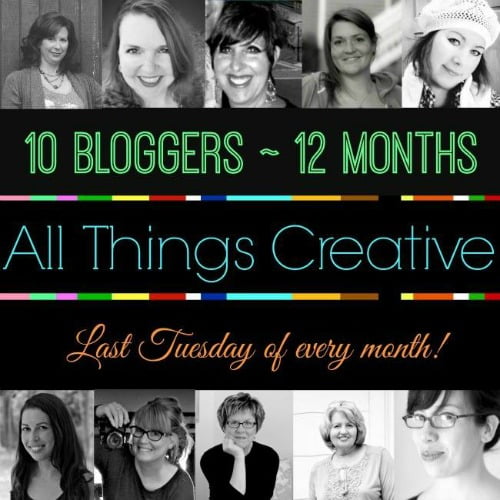 They are from top to bottom, left to right
Domestically Speaking, A Little Claireification, Debbiedoo's, The DIY Village, Creative Cain Cabin, The Happier Homemaker, Redhead Can Decorate,
On Sutton Place, me, and Tried & True.
You guys know that we grow both pumpkins and gourds in our garden, right? Well, in case you didn't, here's a post I did last year about our little experiment in growing white pumpkins.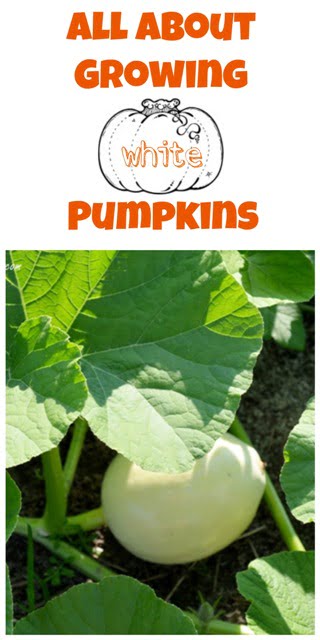 This post will tell you all about how to grow white pumpkins, just in case you decide to grow some of your own one day!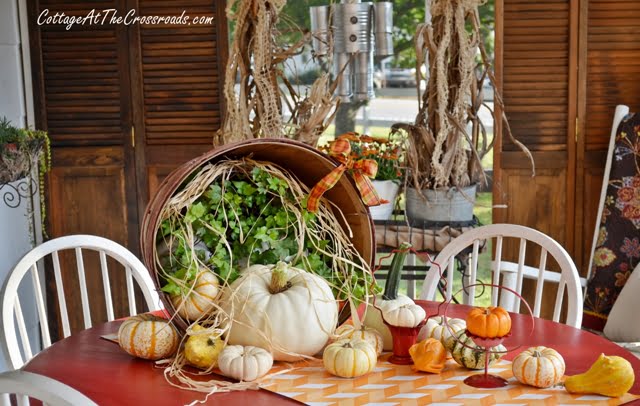 And you can see how I used some of those white pumpkins in decorating last year in our post White Pumpkin Reflections. Some of the pumpkins were used at a wedding, and some of the seeds that I saved are growing in the garden right now.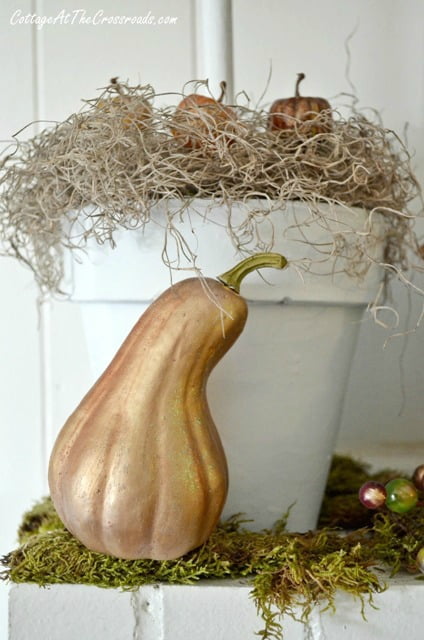 Now, I know we can't all grow our own pumpkins and gourds, but we sure can make those cheap plastic gourds and pumpkins look a lot better by painting them. See how to get this finish by reading my post How to Burnish Cheap Plastic Gourds and Pumpkins.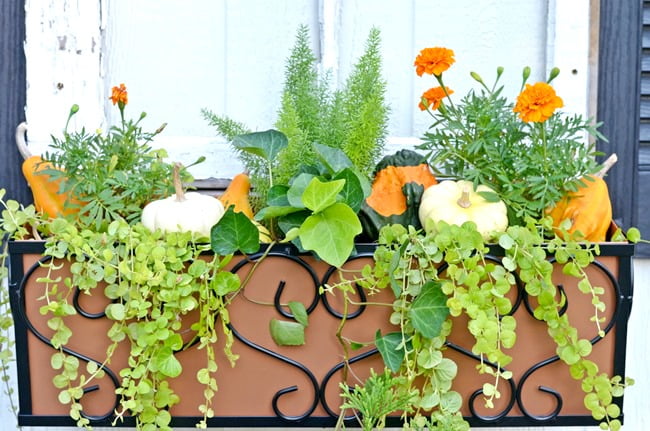 Over the summer, some decorative gourds grew in our garden, and I tucked them into these window boxes to give them some fall flair. You can read all about it in the post Using Gourds in Fall Window Boxes.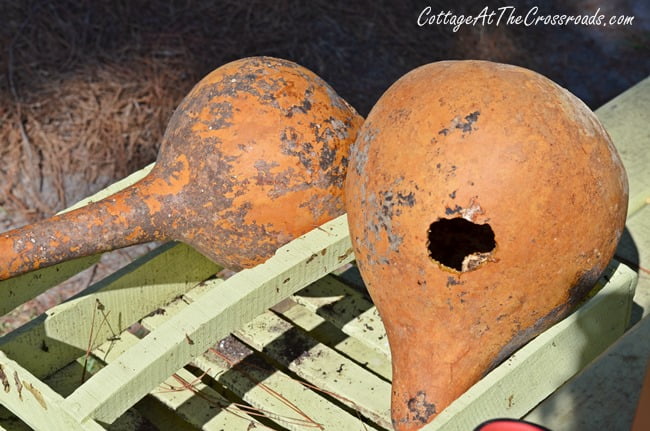 And just recently, I polished these up and used these Gourds on Our Fall Mantel.
So, if you're ready to find more inspiration for using pumpkins and gourds, just click on any of the links below!