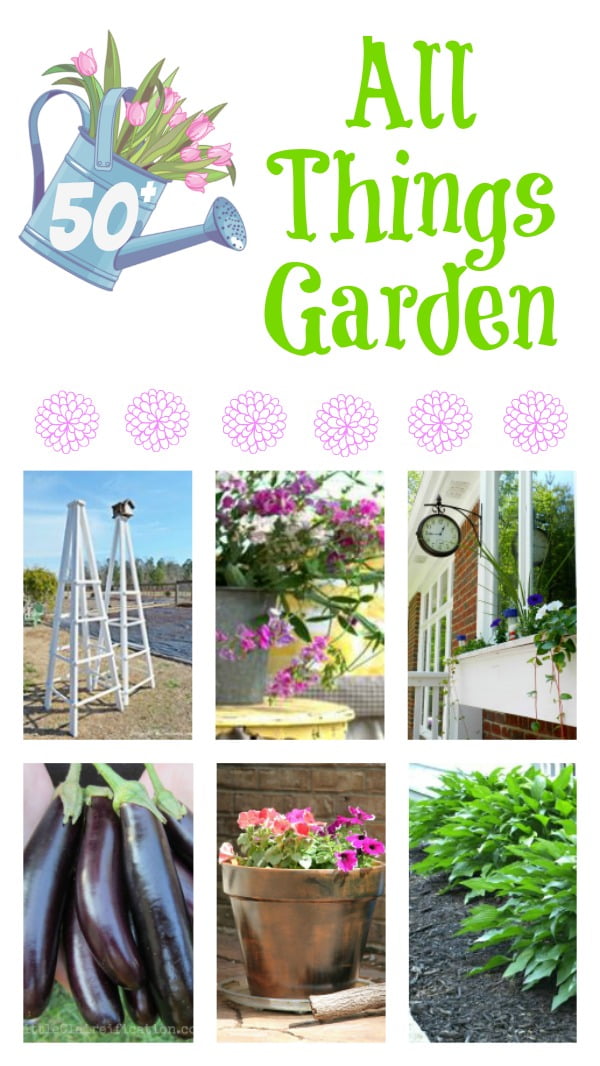 Hello everyone! You are officially invited to a Garden Party, and it's going on right here!
It's that time of month when the All Things Creative Team brings you the best of their ideas related to a monthly theme and you guessed it-this month's theme is Gardening! If you're anything like me, you've been itching to get out and play in the dirt for a few months. Finally the weather is cooperating so that we can get some things planted and blooming.
This post may contain Amazon or other affiliate links. As an Amazon associate, I earn from qualifying purchases. If you purchase anything through any affiliate link, I may earn a small commission at no extra charge to you. All opinions are my own.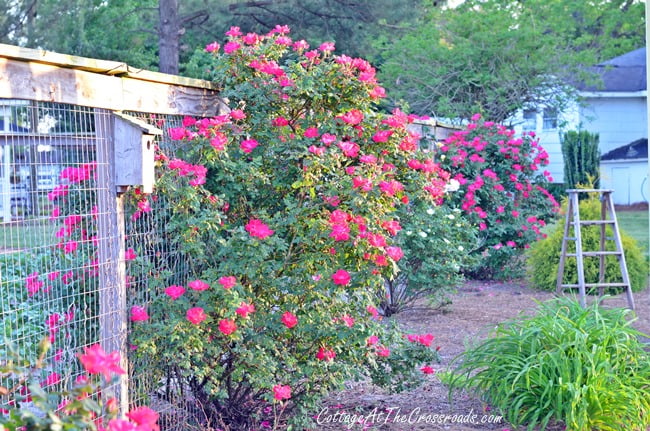 Speaking of blooming, I thought I'd share our roses with you. When we started our garden 5 years ago, we put up a tall fence and planted roses along the front side of it. Most of the roses were Knockout roses, and a few of them were climbers. And they have just started blooming this past week.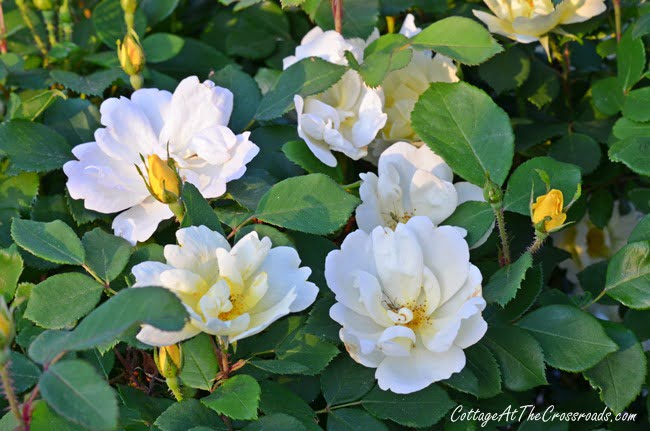 The yellow Knockouts are especially pretty this spring. I did fertilize all the roses about a month ago.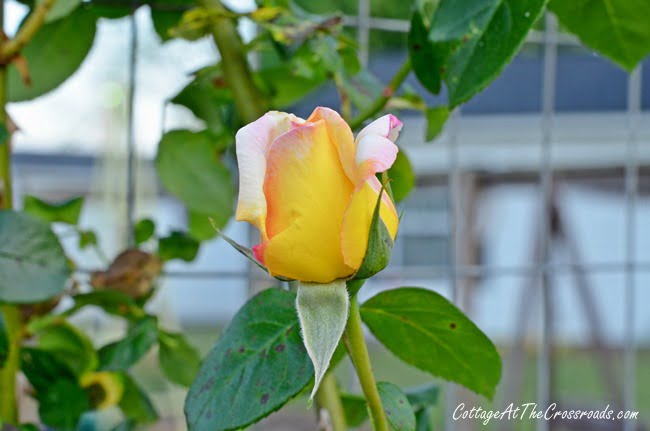 But my favorite climber is the Peace rose. I love how the bud is yellow with a blush of pink on its tips.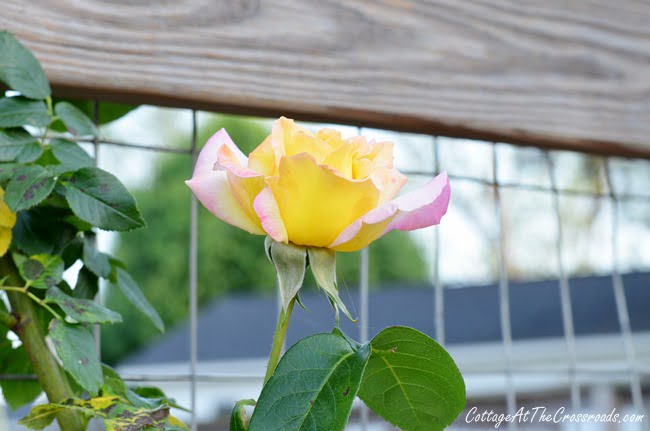 And then the yellow becomes softer as the bud opens.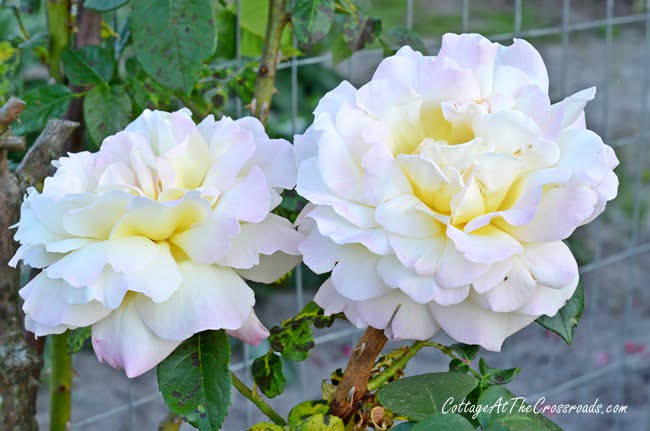 And then unfurls into a fluffy, creamy yellow. I can see some evidence of the dreaded blackspot on the leaves of this rose so I'll start treatment on it tomorrow.
Meanwhile, let's get this garden party started! Your hosts are: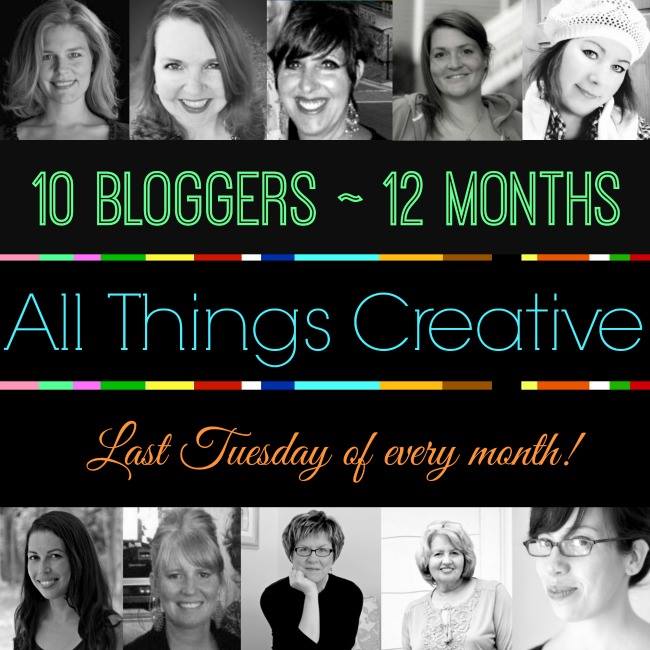 Top row: Gwen from The Bold Abode, Claire from A Little Claireification, Debbie from Debbiedoo's, Jacque from The DIY Village, Dawn from Creative Cain Cabin
Bottom row: Melissa from The Happier Homemaker, Julie from Redhead Can Decorate, Ann from On Sutton Place, me, and Vanessa from Tried & True
Click on any of the links below to get plenty of gardening inspiration!