You are officially invited to a Garden Party, and it's going on right here! Check out my creative garden ideas including DIY, tips, and more.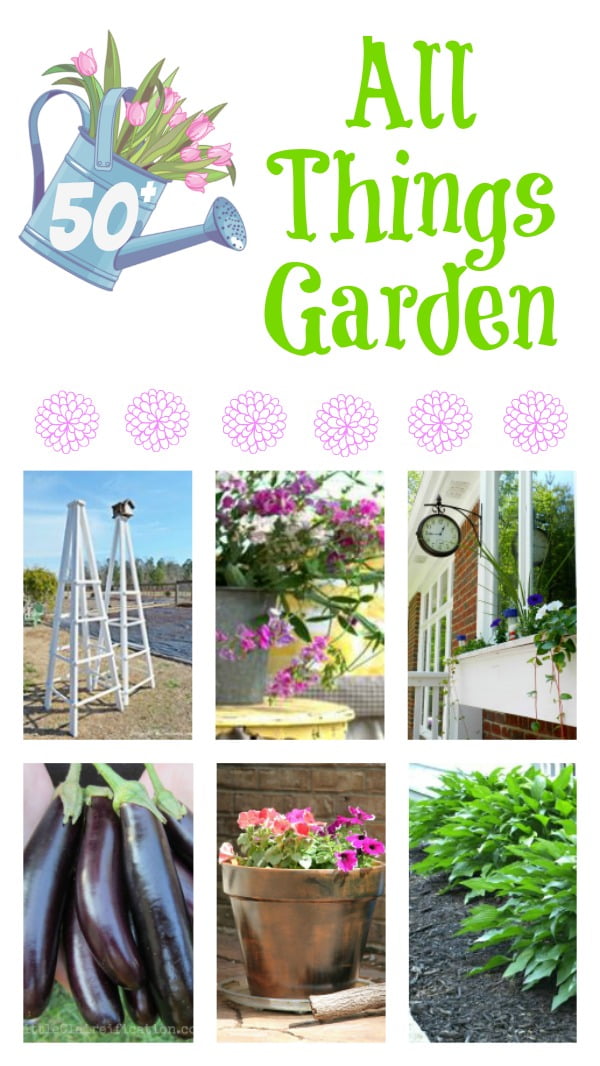 If you're anything like me, you've been itching to get out and play in the dirt for a few months. Finally the weather is cooperating so that we can get some things planted and blooming.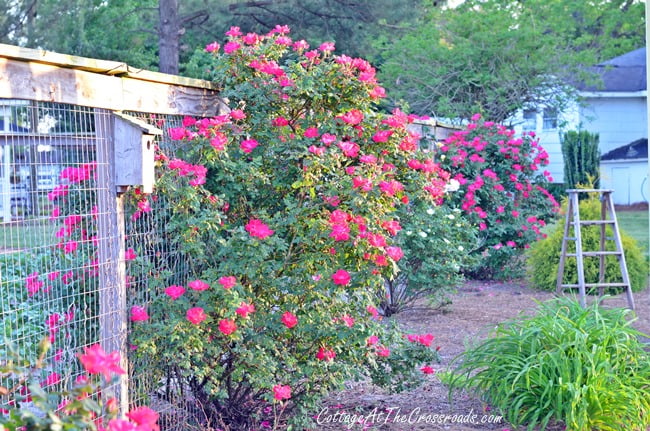 Speaking of blooming, I thought I'd share our roses with you. When we started our garden 5 years ago, we put up a tall fence and planted roses along the front side of it. Most of the roses were Knockout roses, and a few of them were climbers. And they have just started blooming this past week.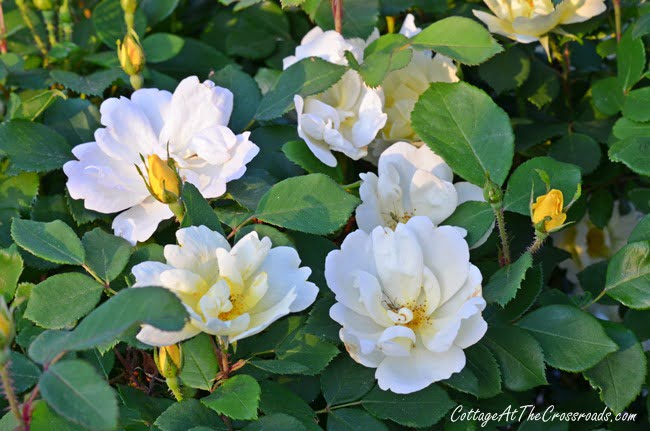 The yellow Knockouts are especially pretty this spring. I did fertilize all the roses about a month ago.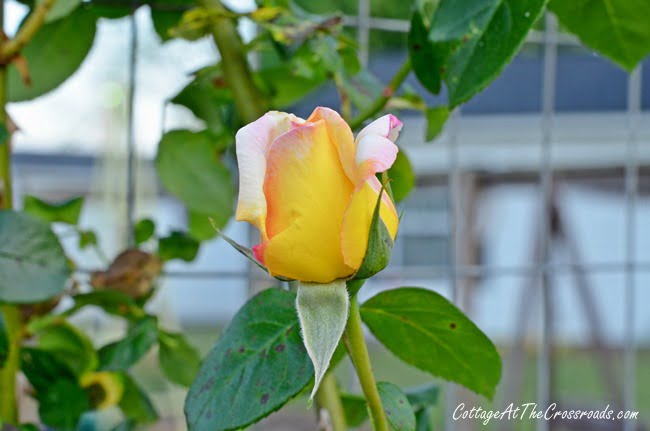 But my favorite climber is the Peace rose. I love how the bud is yellow with a blush of pink on its tips.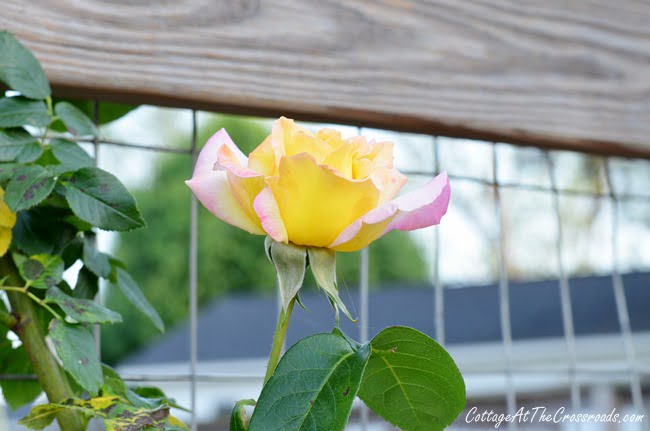 And then the yellow becomes softer as the bud opens.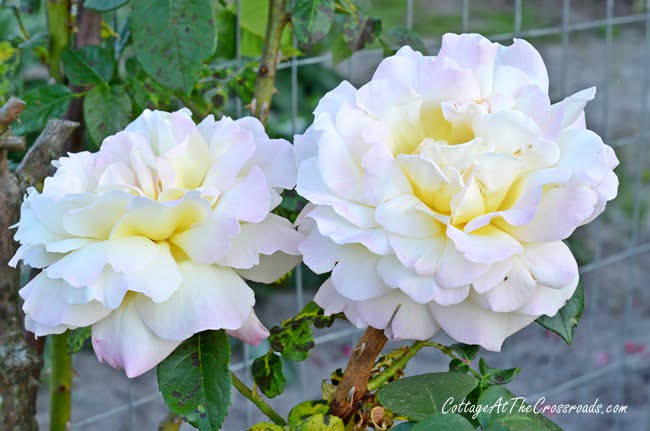 And then unfurls into a fluffy, creamy yellow. I can see some evidence of the dreaded blackspot on the leaves of this rose so I'll start treatment on it tomorrow.
Meanwhile, let's get this garden party started. Check out all of my gardening ideas from containers, flowers, tips, tutorials, herbs, structures, and of course VEGETABLES.