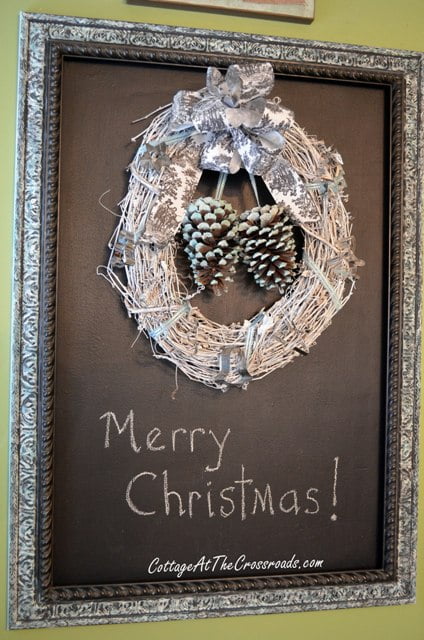 I thought I'd show you this winter wreath that I made for the kitchen. I'm calling it a winter wreath because I plan for it to stay up after Christmas.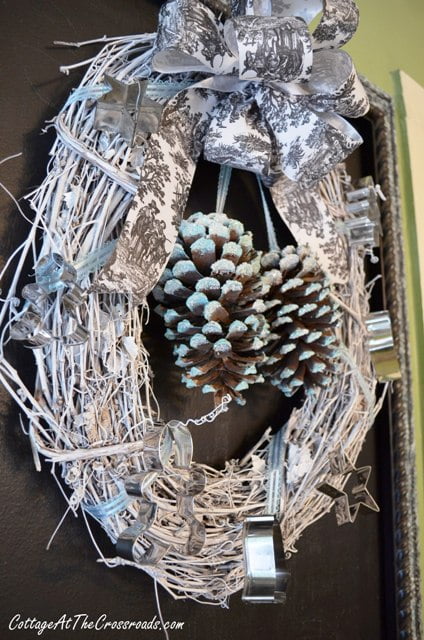 It's hanging on our chalkboard in the kitchen. To make the wreath, I spray painted an oval shaped grapevine wreath white. Then I wrapped a shimmery aqua colored ribbon around the wreath.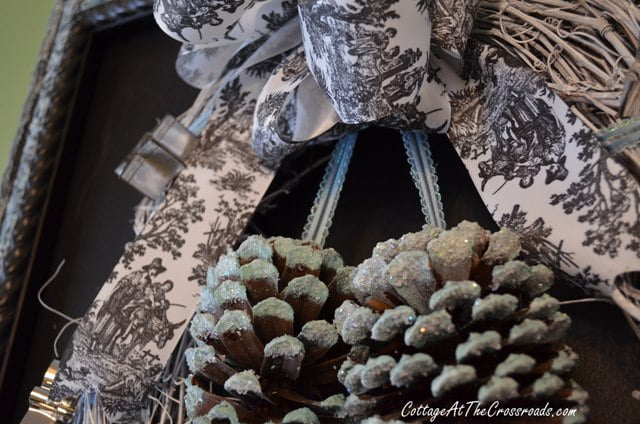 Then I hot-glued 2 of the pine cones that I had painted a few weeks ago to the ribbon. If you'd like to see how I did the pine cones, you can read my post decorating pine cones.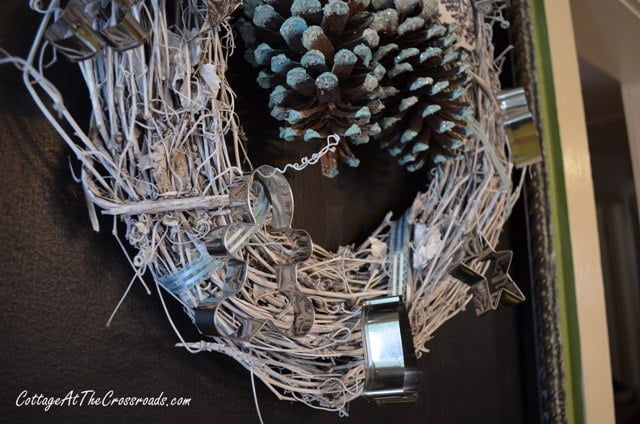 Next I hung some of my Christmas cookie cutters on the wreath. I didn't really attach them. I just hung them onto pieces of grapevine that were sticking out so when I get ready to use them in making cookies, I can just grab them off the wreath!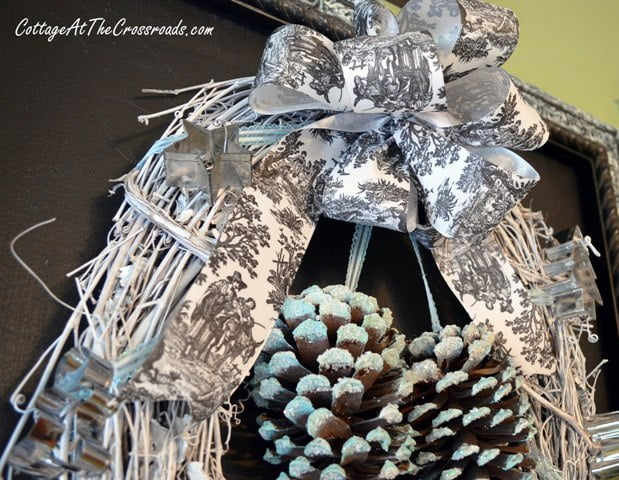 To finish off the wreath, I attached a bow made with black and white toile ribbon. I found the silky ribbon at Walmart, and it's just perfect for our kitchen because I have black and white curtains hanging at the windows.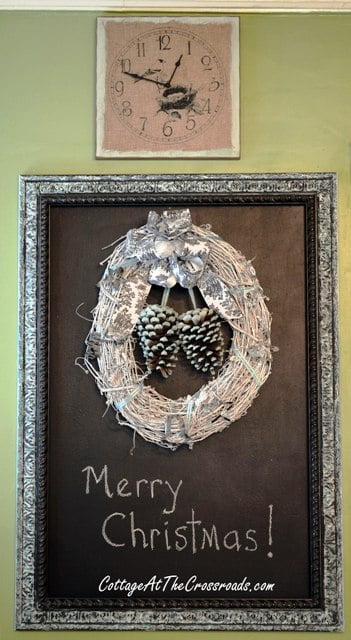 A few months ago, I had already tweaked the frame around the chalkboard by adding white and aqua paint. You see, I plan to add more aqua to the kitchen, and I've been gathering some aqua plates and other items to add later. We did get the new clock mounted above the chalkboard. You can't see it very well, but it has an aqua edge around the burlap center.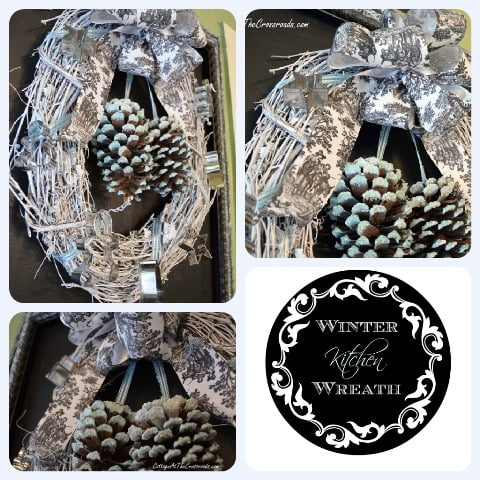 I really like how the wreath turned out. The Christmas cookie cutters will be changed out for some others later so that the wreath can be used until spring. I hope to show you more of our Christmas decorations in the kitchen soon.