This afternoon Leo and I went for a Sunday afternoon ride with his brother Jim and his wife. In the South, that's a common thing to do after your Sunday lunch. We were riding down the road when we spotted this.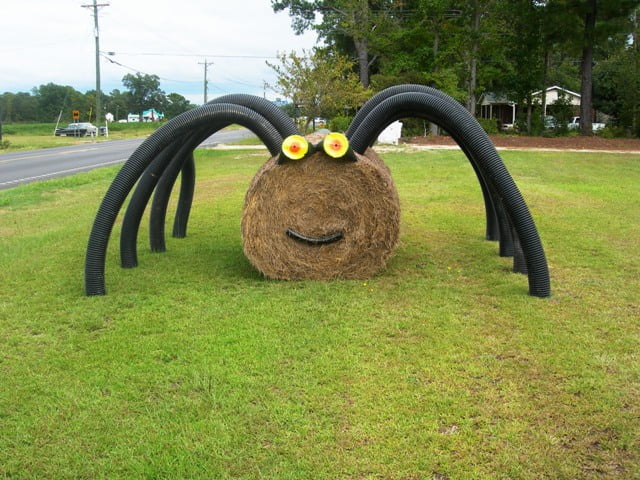 We had to do a quick turnaround so we could get an up-close look at this.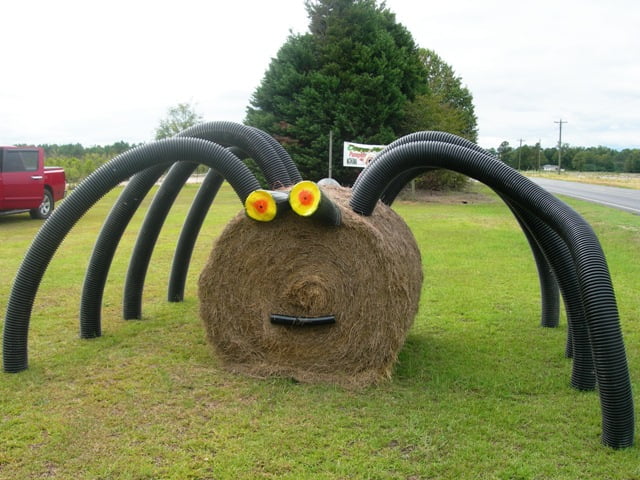 Isn't this just the most creative thing! The center is a round hay bale (in case some of you don't know.) But I had to get closer to see how they'd created the eyes.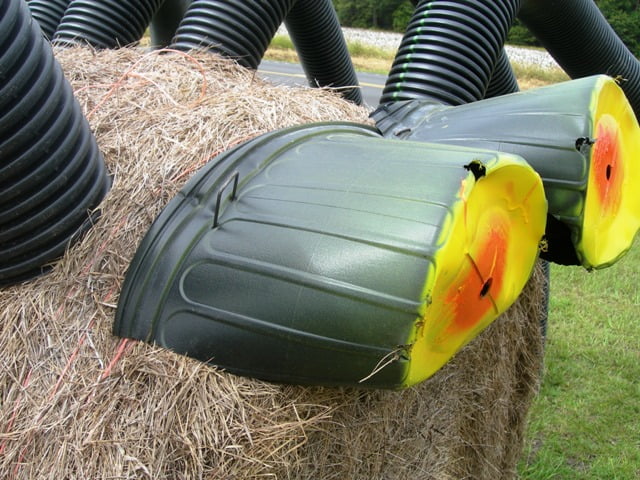 They are just buckets that plants come in that have been cut and spray painted!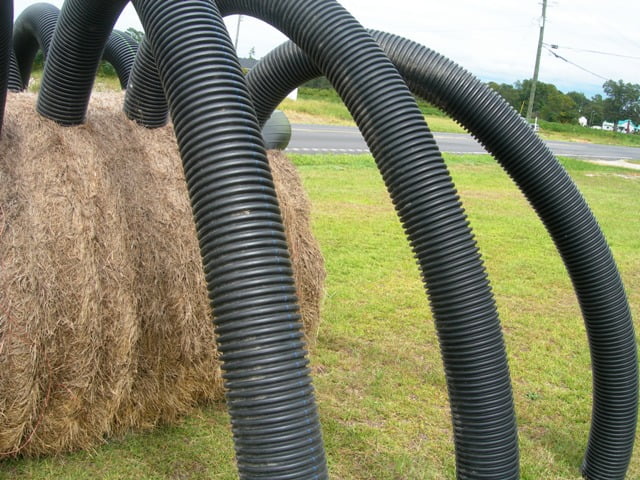 The legs were made from some sort of irrigation pipe. The display was at a nursery, so I guess they had access to plenty of these supplies. But someone there is very, very clever, in my opinion.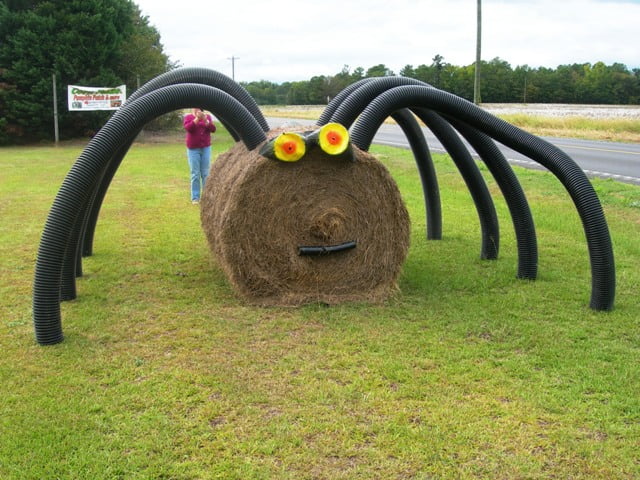 That's my sister-in-law Jean taking a picture on the other side of the spider. Then we noticed a sign that said they had a corn maze. So we drove down the road until we got to a pumpkin patch.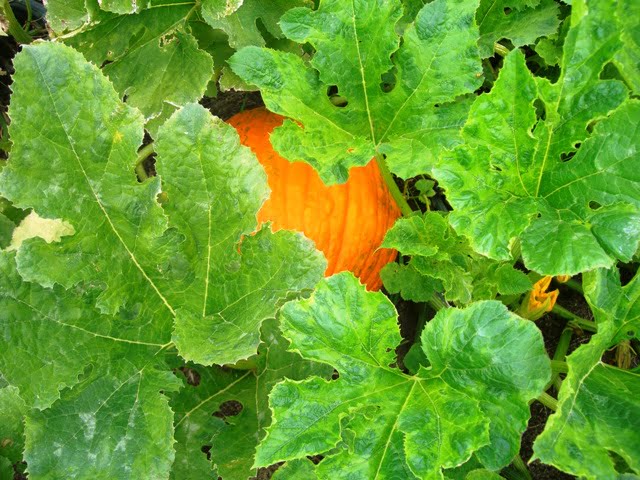 There's a pumpkin hiding behind the leaves!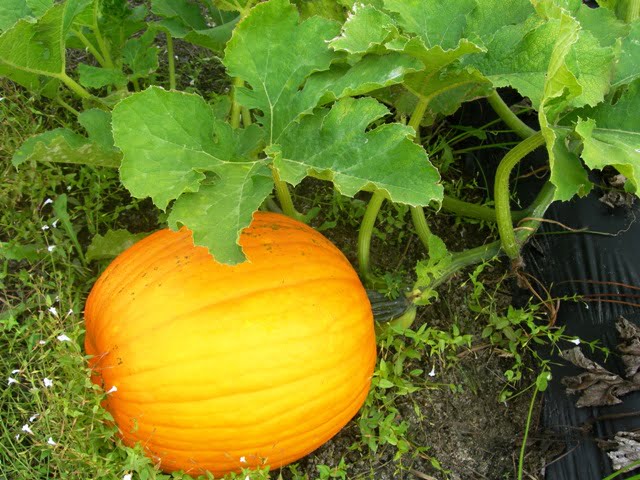 And another one. Don't you just love this time of year? I decided that we must have our very own pumpkin patch next year.
We continued on our afternoon drive until we spotted this.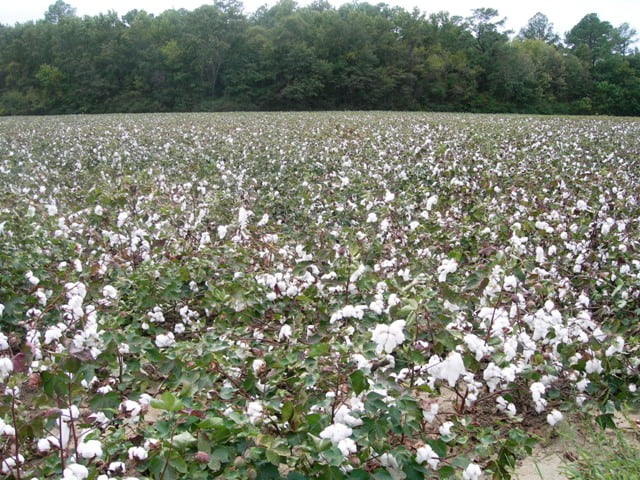 This is a cotton field. The cotton is ready for harvesting.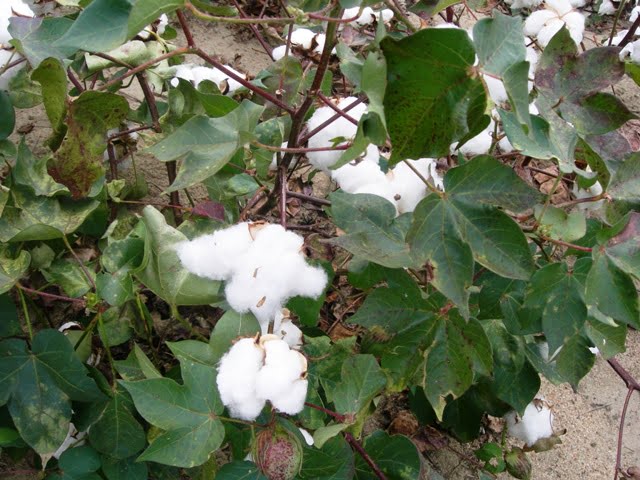 My grandparents were big cotton farmers. When I was a little girl, I picked cotton to earn some extra money to spend at the local fair. That was back in the day when cotton was still harvested by hand. Now they have machines that do all the work.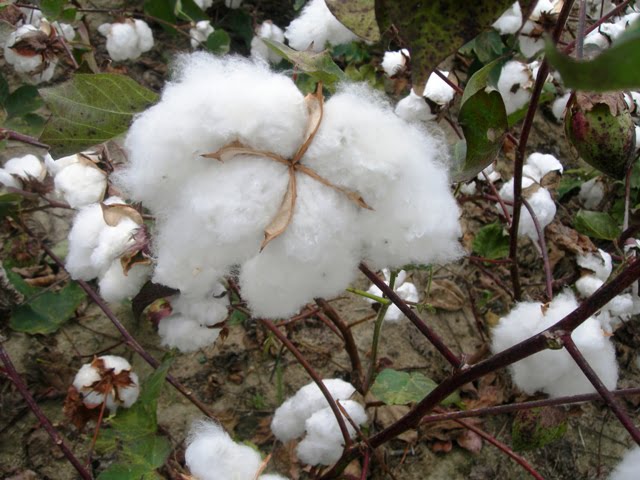 I just had to pick a boll of this cotton today. I marveled at its softness in my hand and thought about what nature gives us. I was also flooded with memories of my grandparents.
This was a pleasurable way to spend our afternoon. Do you go for Sunday rides?