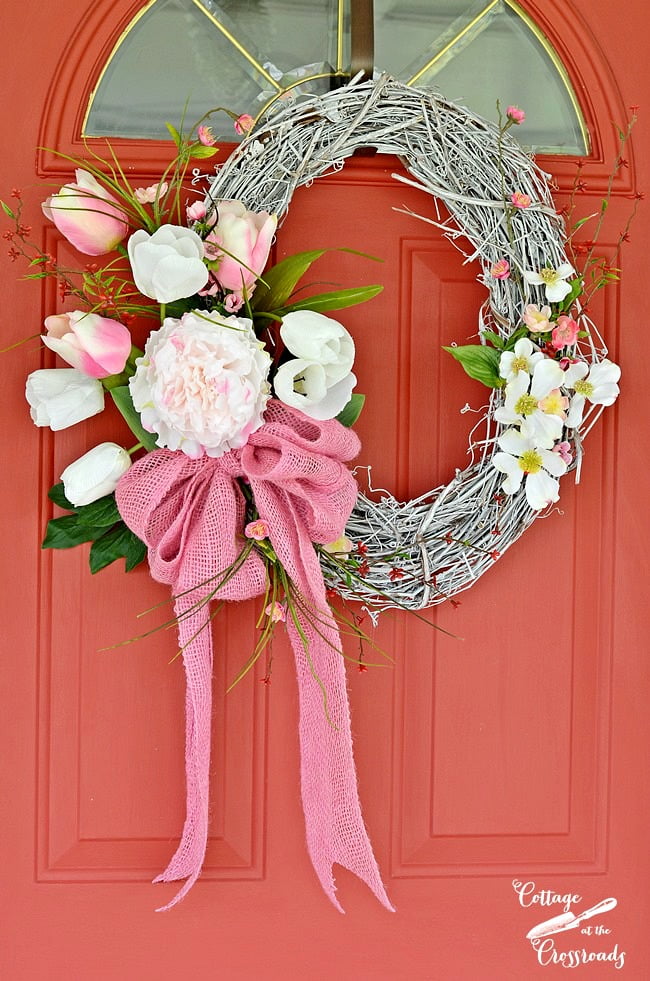 Well, hello spring! We could hardly wait until you arrived, but here you are showing all your glorious colors! To celebrate your arrival, I put together this pink spring wreath for our front door.
The front door has never seen the color pink before now because, well, it's red. The thought of using pink on a red door has NEVER occurred to me. But I purchased a roll of pink burlap ribbon last year but never used it. But now that spring has arrived, I was itching to use it.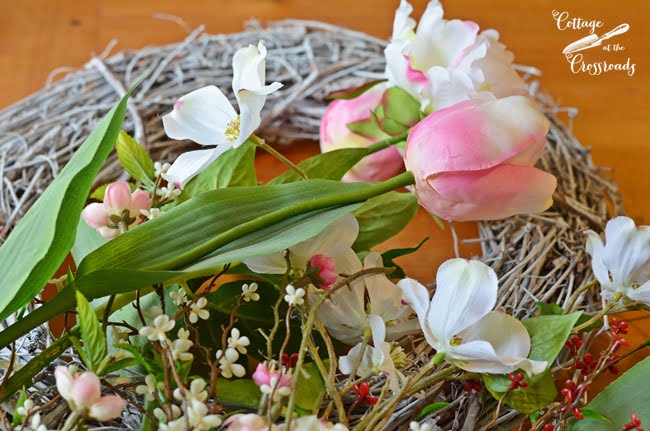 So yesterday, I pulled some things out of my stash, including that pink ribbon.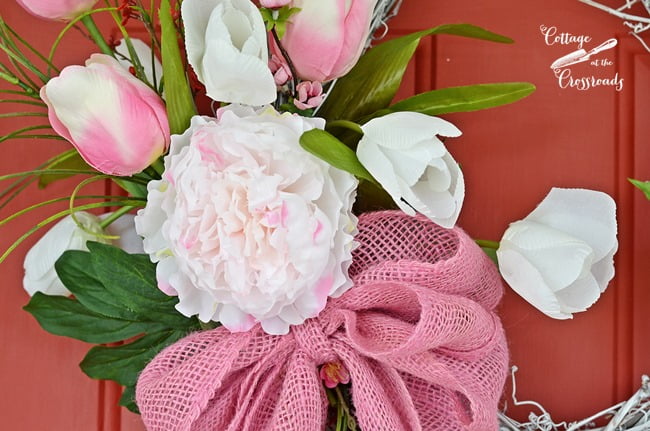 I already had most of the things but I will admit that I purchased the faux peony flower and several pink tulips from Walmart recently. The pink burlap ribbon needed a few flowers to go with it.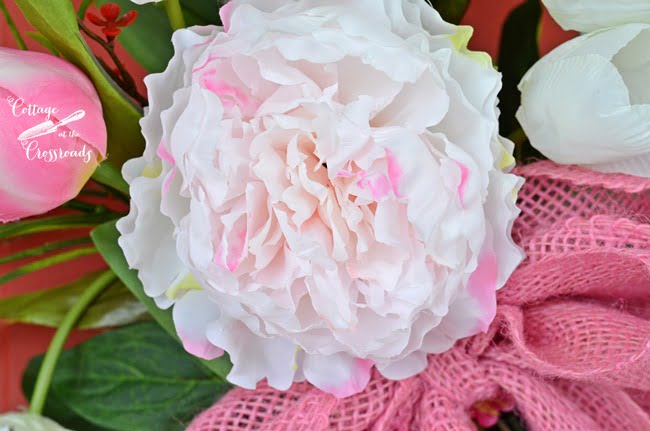 I couldn't resist this peony. I tried growing peonies at our previous home and waited 3 long years before I got one bloom. So when I saw this faux one, I knew it would be really pretty with the pink burlap ribbon.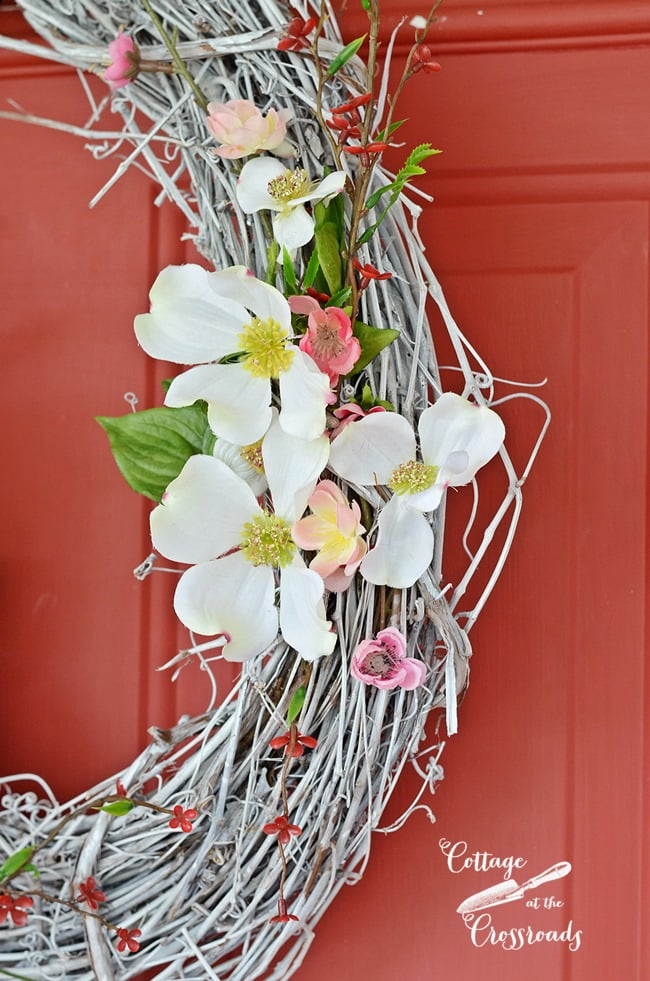 The grapevine wreath is one that I painted white somewhere along the line. You may remember seeing it on our SPRING MANTEL last year. I hot-glued some dogwood and quince petals on the wreath, both of which are blooming in our yard right now.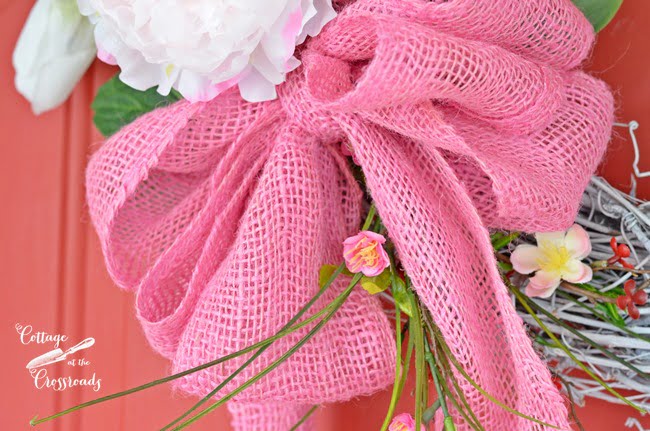 The star of the wreath is definitely this pink bow, don't you think?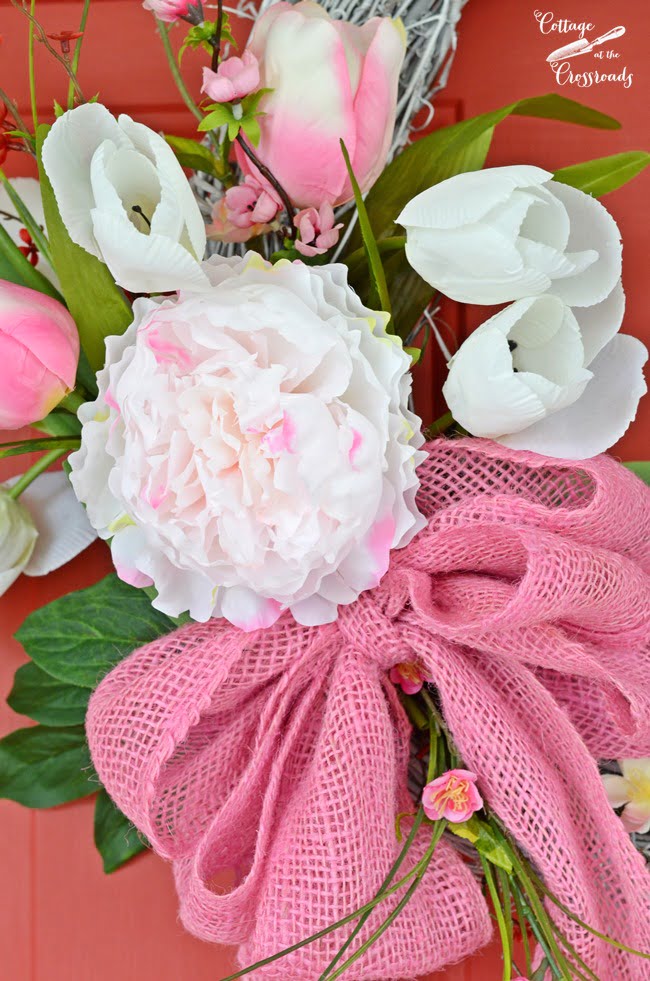 I love its floppy, spirit-lifting spring color!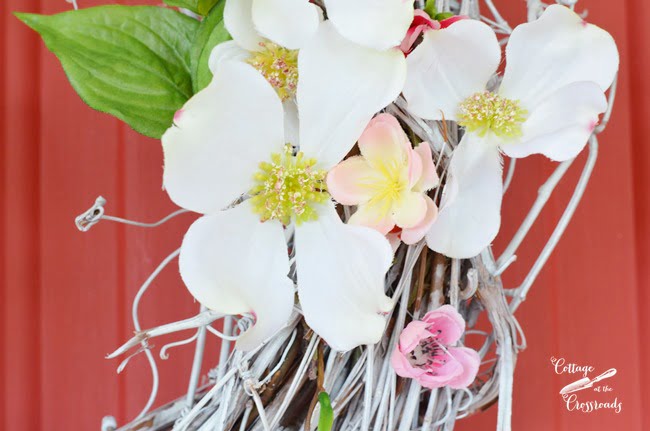 The color and the flowers bring a smile to my face because this is my favorite time of year. The red door seems to be saying, "Pink, you were made for me!"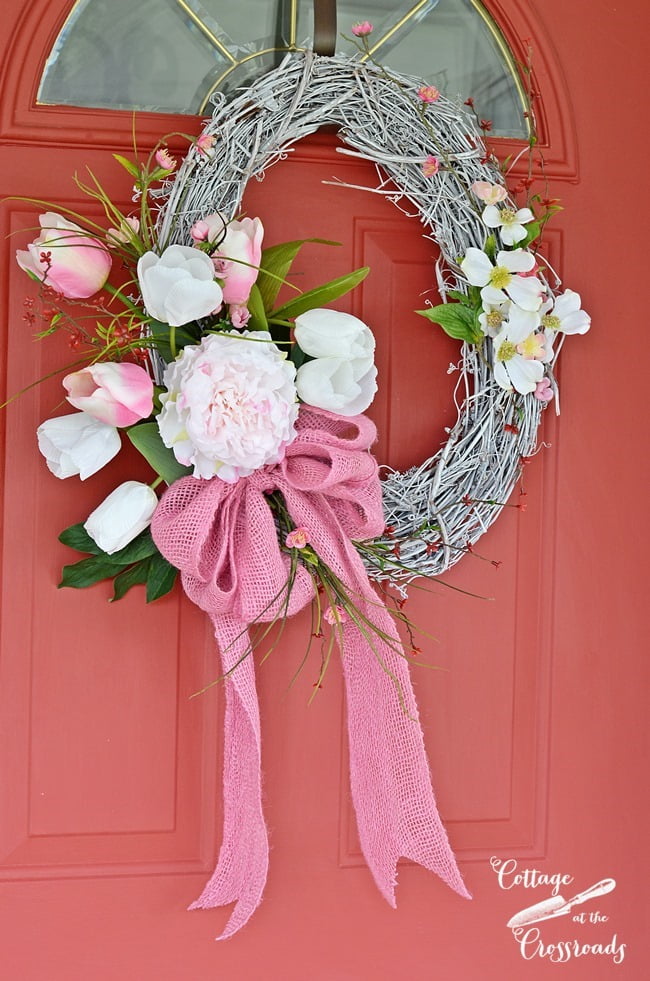 A real celebration of nature's rebirth!