Last week a cold front blew across South Carolina, and we had winds that gusted up to 40 miles per hour at Windham's Crossroads. I knew I was going to have to pick up limbs out of the yard because our house is surrounded by pecan trees. The good news is that along with the limbs, a bumper crop of pecans fell.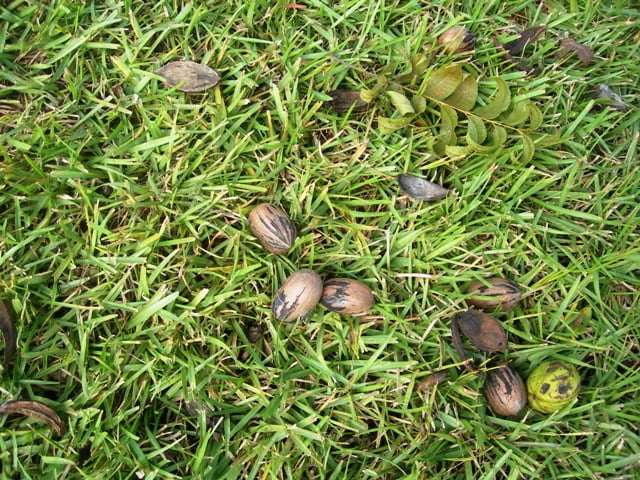 While we were picking up the pecans, I told Jane the history of the trees. There are 5 trees out of the original 9 that were planted by my father and my grandfather when my father was a young boy. Since my father was 86 when he passed away, and that was 14 years ago, I have deducted that the pecan trees are almost 100 years old. And yes, they still produce pecans, and this year there are plenty.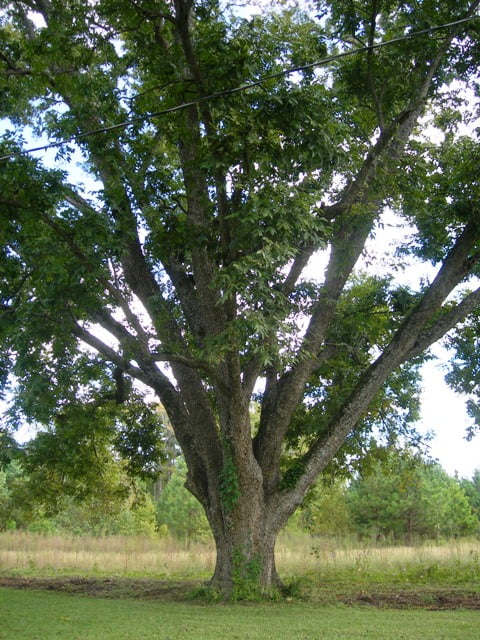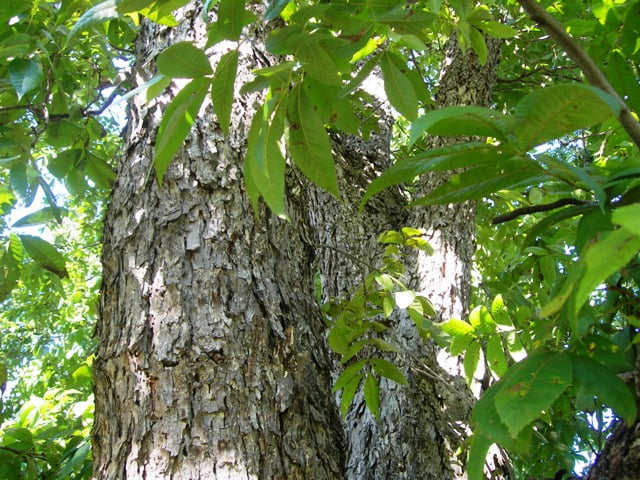 I can't begin to tell you how many times I've climbed to the top of this tree when I was young; barefooted, wearing shorts and no shirt. Don't think I'll try that today!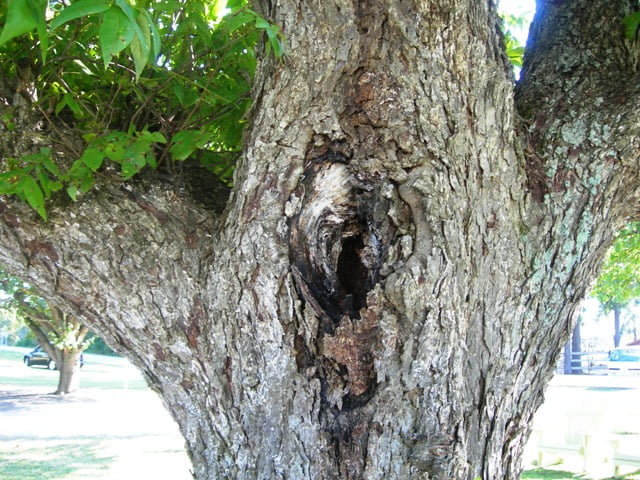 When Jane and I first moved to the Crossroads, there was a possum living in this tree. He's since moved on.
Although I hated the job of picking up pecans when I was young, it was how I made my Christmas spending money. I can't remember how many I picked up or how much they were per pound, but I do remember that I had about $50 to spend at Christmas. That was a lot of money in the early 1960s.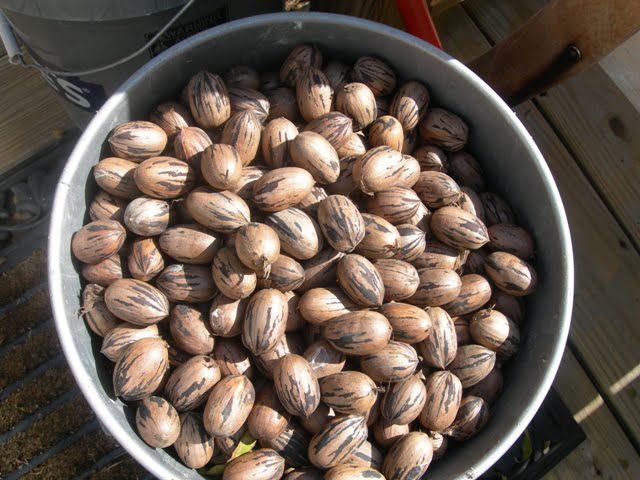 So last Friday, Jane and I picked 3 five gallon buckets of pecans.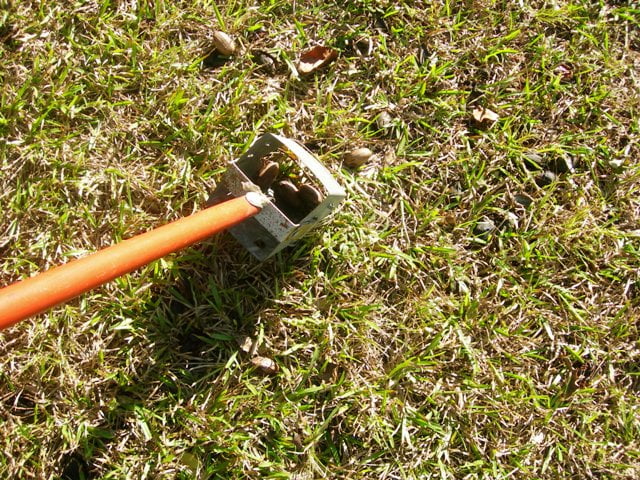 I didn't have this little tool when I was a kid, but it sure saves my back now.
How is this for luck? Jay's Trading Post, which is located across the street, just bought the equipment to shell pecans.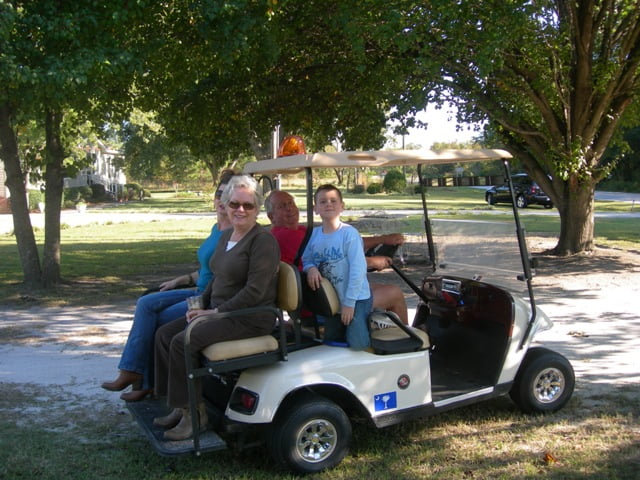 So across the street we went, along with my brother Jim, Jean, Christal, and Jackson. You really didn't think that we were going to sit down and crack all those nuts, did you?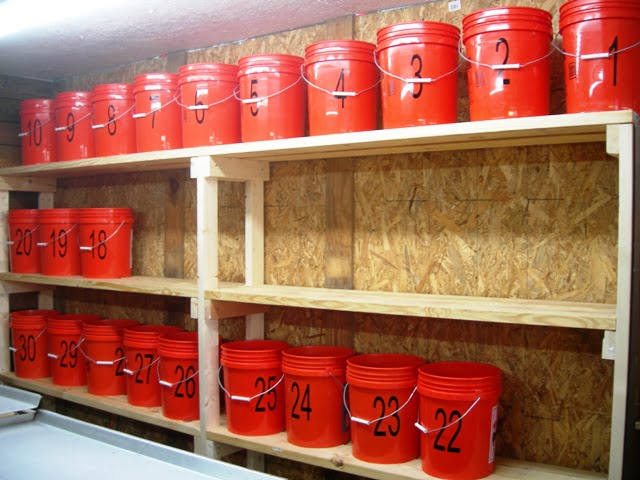 So not to confuse your nuts with someone else's nuts, you get your own numbered bucket.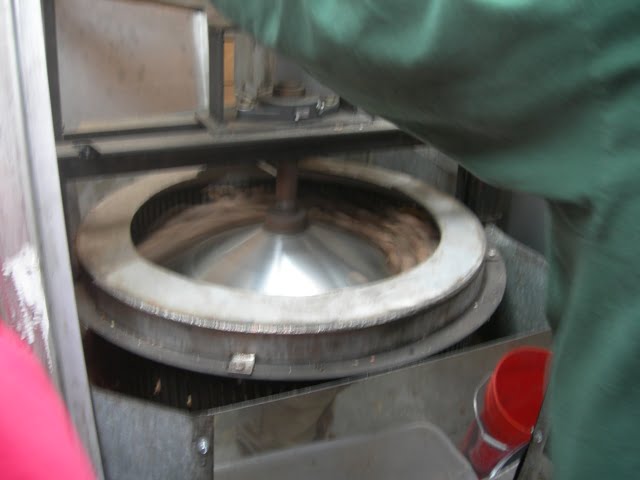 There is a 3 step process to shelling pecans. First they are poured into the top of this nut cracking machine.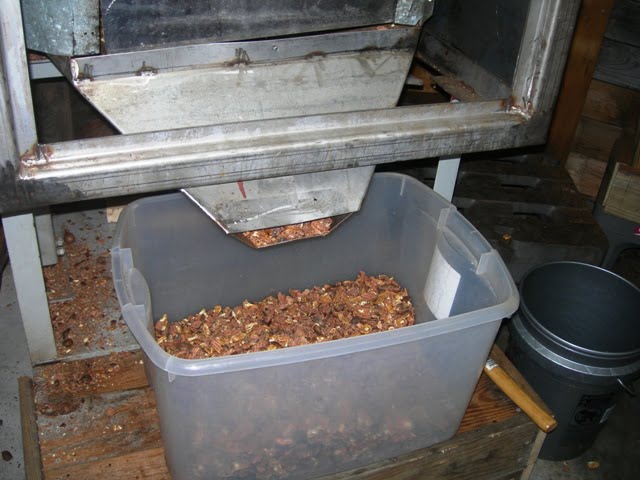 Then they come out of the bottom and are then poured into another machine that separates the shells from the meat.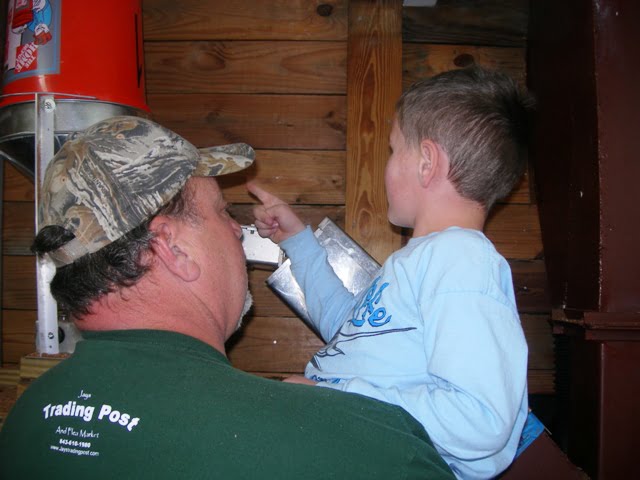 Here's Jay holding up Jackson to watch the process.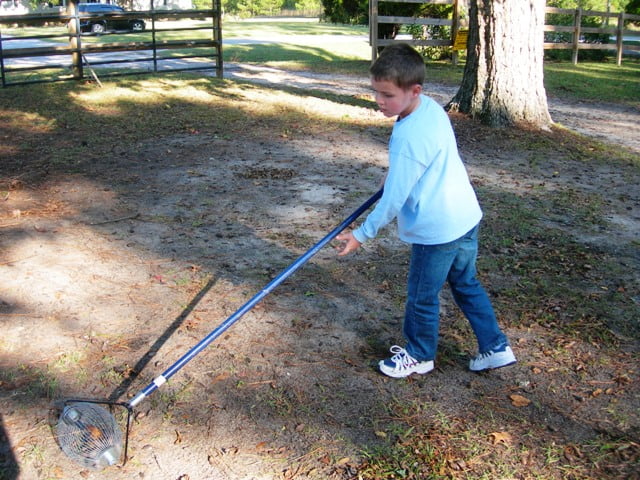 Notice how we put Jackson to work when he hangs out at the Crossroads!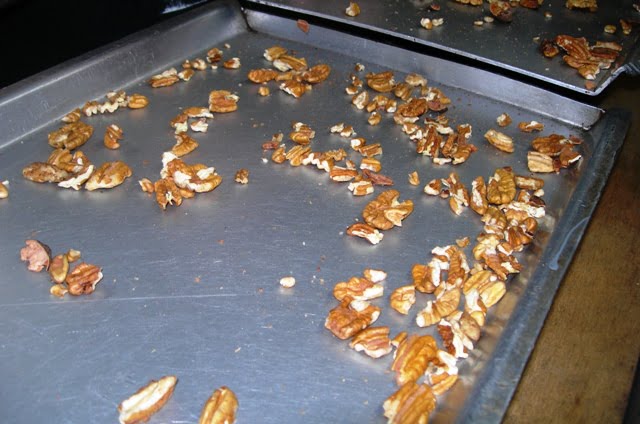 The third and final step is the shaking and hand picking to remove any remaining shells.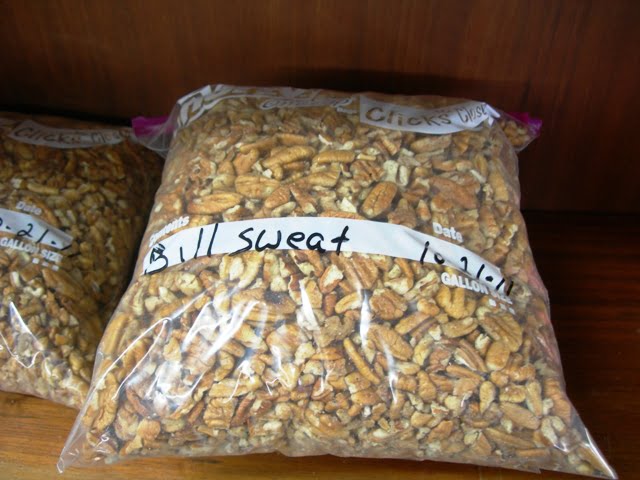 Then the shelled pecans are placed in a bag ready to be picked up.
Coming soon, Jane will post my mother's recipe for cooking pecans that's become a holiday tradition for the family at the Cottage at the Crossroads. And no, it's not a recipe for pecan pie.