If you're a fan of hunting or enjoy the rich and flavorful taste of game meat, you'll love this article. Today, I want to introduce you to 29 mouth-watering venison recipes that will add a wild twist to your mealtime routine.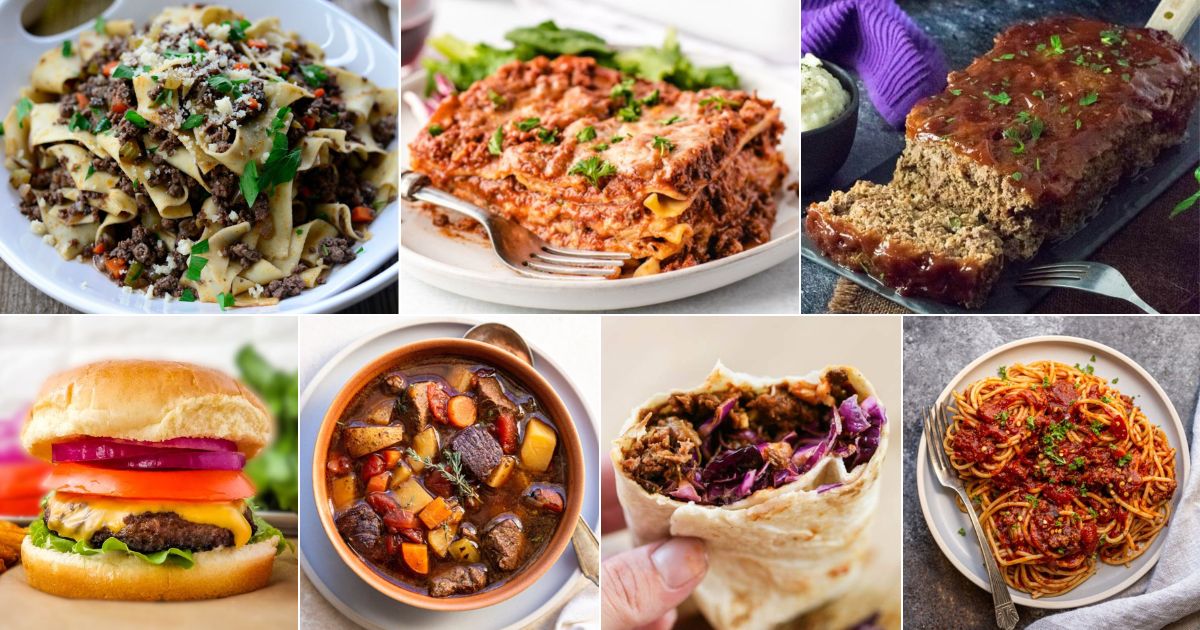 Venison, or deer meat, is lean, high in protein, and a great source of nutrients. With these recipes, you'll discover new and delicious ways to prepare this versatile meat and impress your friends and family with your culinary skills.
So, let's dive in and explore some of the best venison recipes out there!
Contents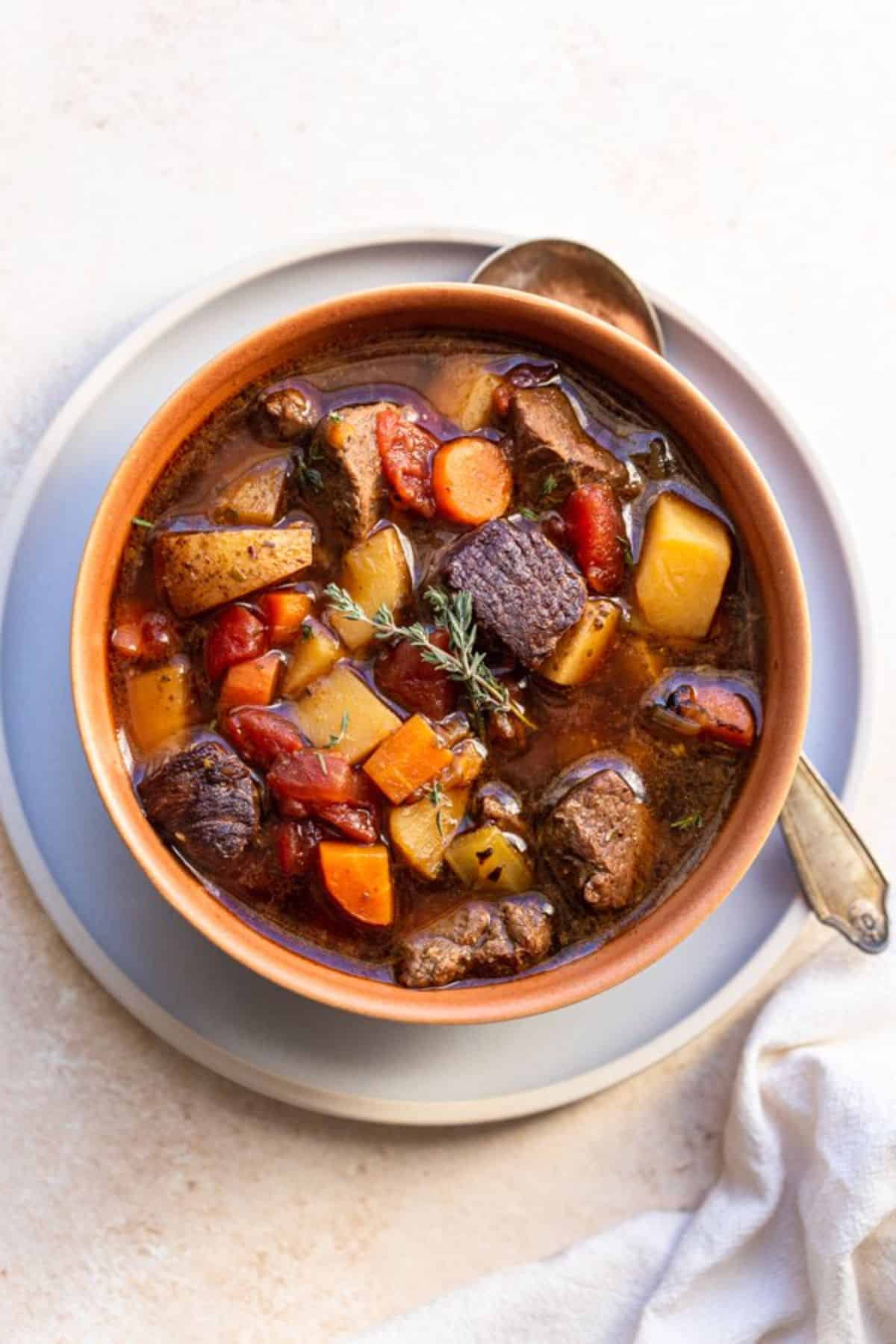 The smell of a stew on the stove reminds me of simpler times and makes my heart feel full. Or maybe it's the anticipation of eating a delicious meal. Either way, the tender chunks of wild game meat slowly simmered with onions, carrots, and potatoes in a rich, savory broth - it's the epitome of comfort food.
The depth of flavor from the venison is incomparable, and a generous splash of red wine adds a touch of sophistication to this rustic dish. Just grab a chunk of crusty bread and a glass of your favorite red wine, and you're all set for a cozy night in.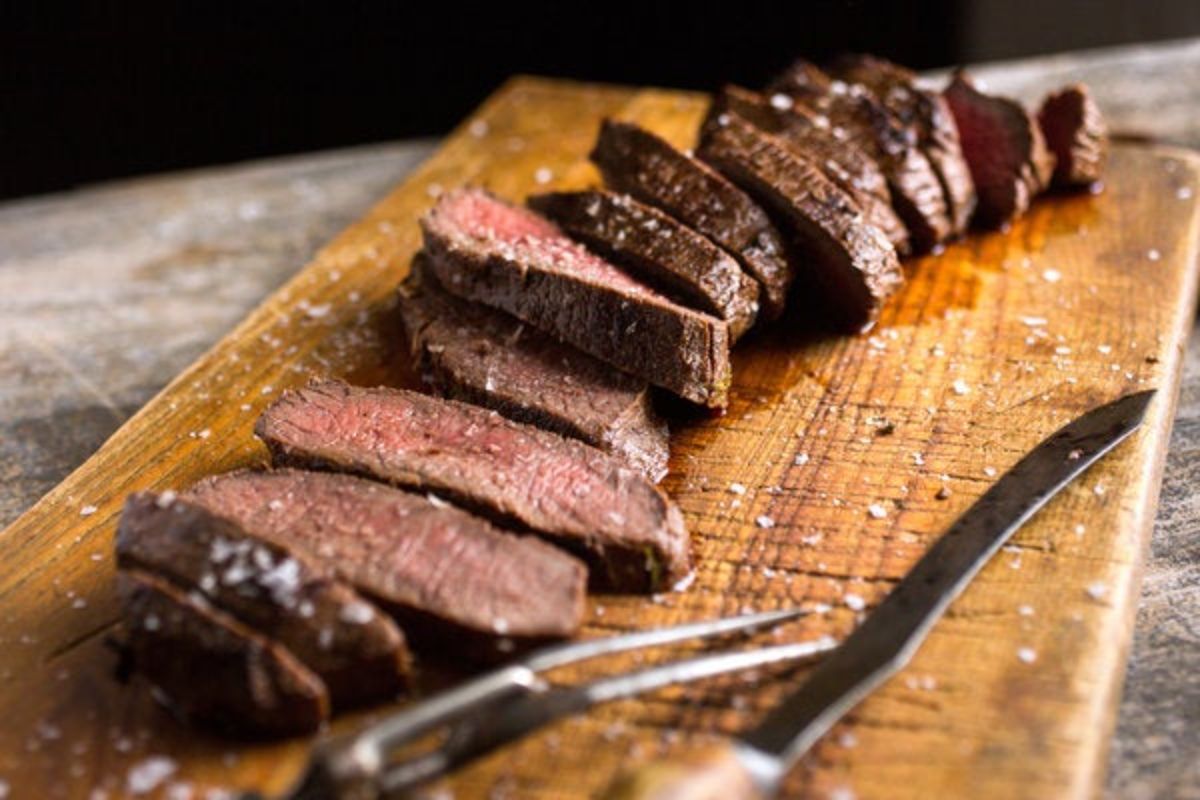 Venison can be tougher than other types of meat, so marinating is an excellent method for ensuring that it is tender.
The venison takes on the marinade's flavor quickly, and when grilled to perfection, the result is a succulent steak bursting with savory, umami goodness.
Whether you're a seasoned hunter or just looking to try something new, marinated venison steaks are a must-try for any meat lover.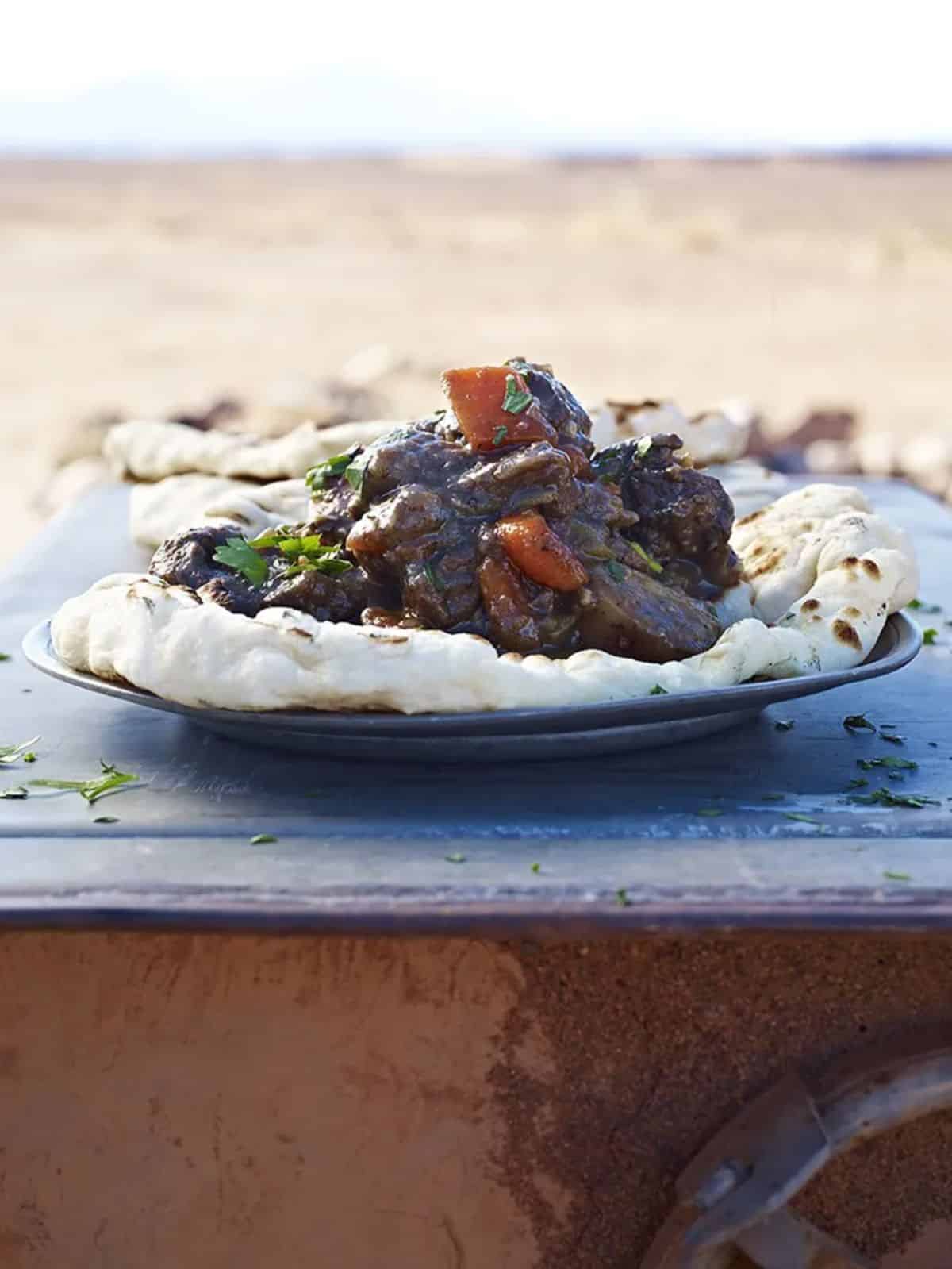 Juniper is an underrated culinary ingredient that chefs are starting to recognize and incorporate into the culinary arts. Venison & Juniper Stew is a hearty dish that'll transport your taste buds straight to the rugged hills of Scotland.
The gamey meat is stewed perfectly with juniper berries, giving it a unique and aromatic flavor profile. Add some root vegetables like parsnips and carrots, and you have a satisfying and comforting dish.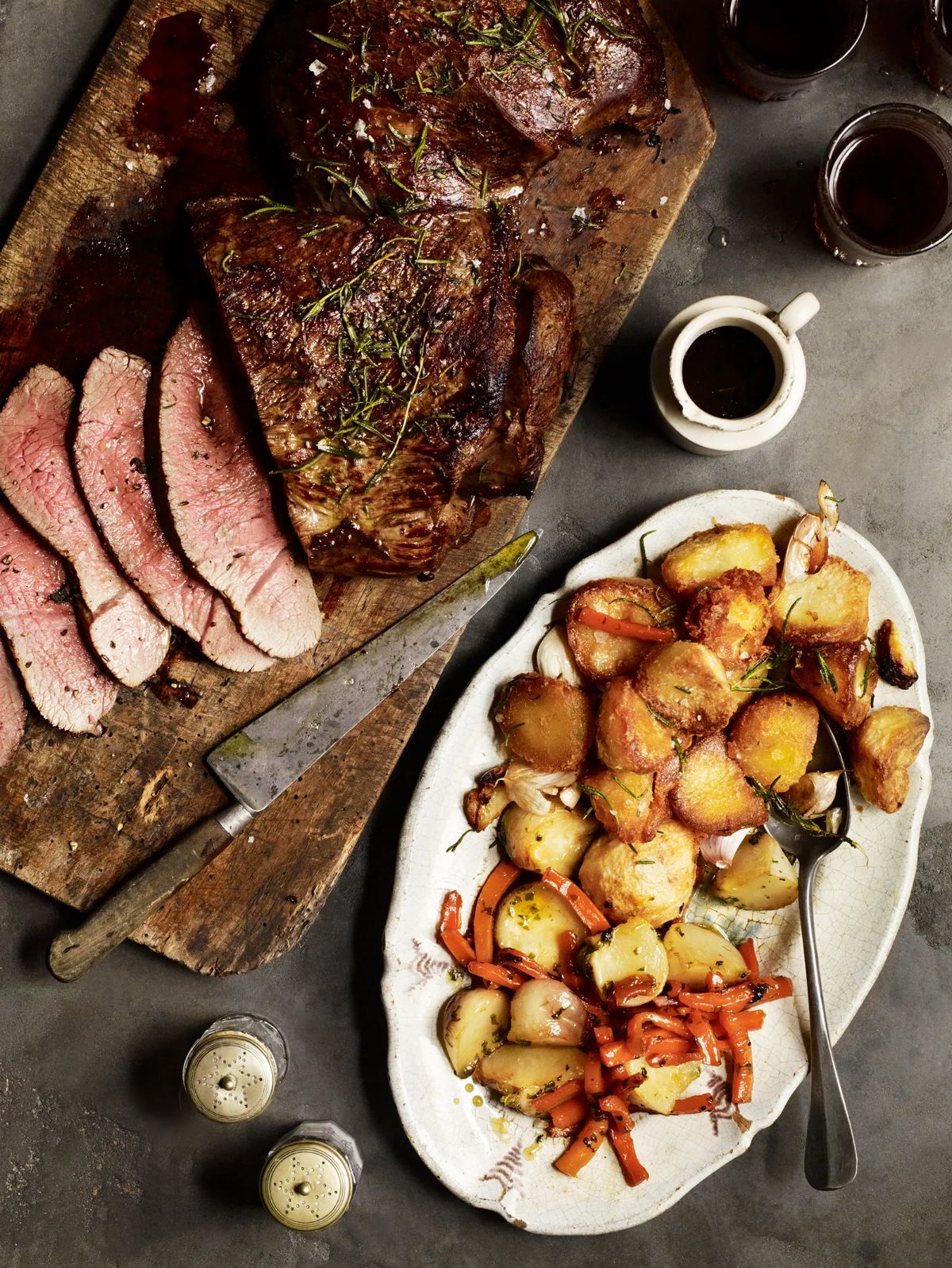 Roast venison is a dish that screams elegance and refinement. The lean, tender meat is seasoned with herbs like rosemary and thyme and slow-roasted to perfection until it's tender and juicy.
Pair it with a bold red wine sauce and some roasted vegetables, and you've got a dish that's fit for a king. Whether you're impressing dinner guests or treating yourself to a special meal, roast venison is a timeless classic that'll never go out of style.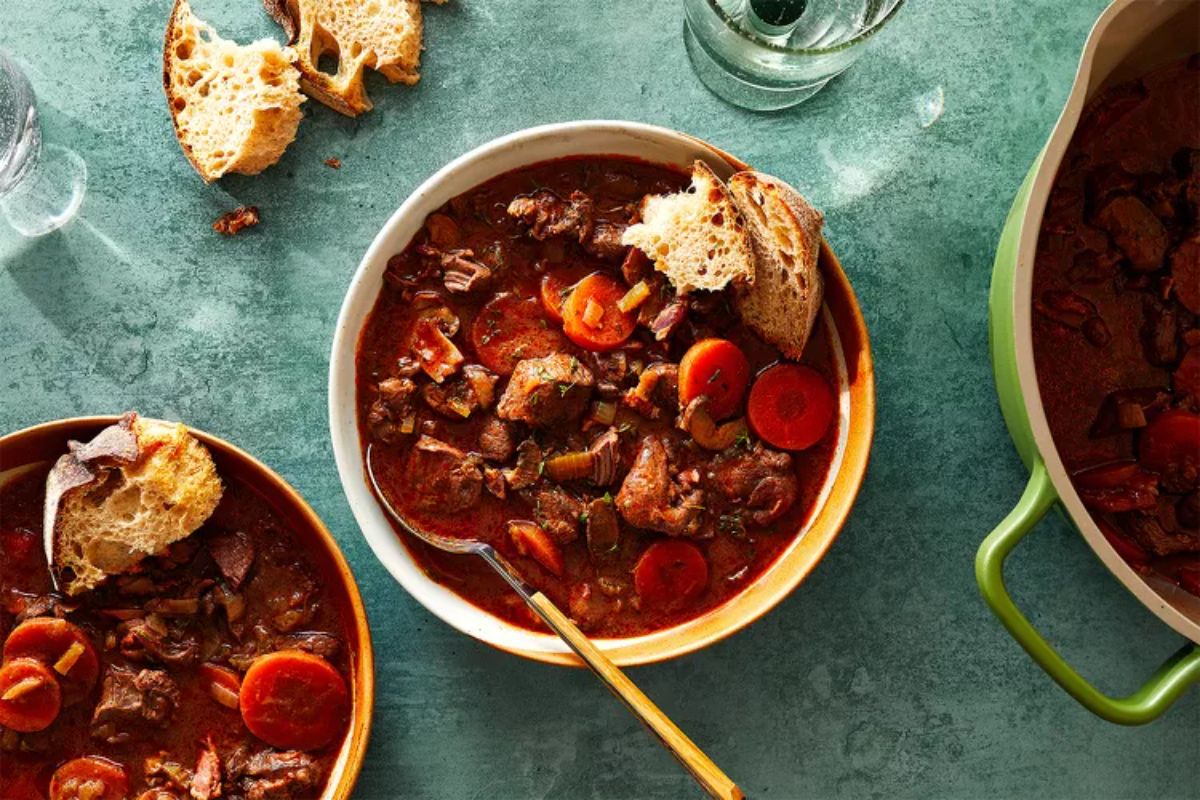 The French know a thing or two about cooking, and this stew is no different. Just the smells emanating from your kitchen will draw rave reviews. The sweetness of caramelized onions and the depth of red wine complements the rich and earthy flavors of the game meat.
Adding fresh herbs like thyme and bay leaves adds an unmistakable French flair to this hearty stew, making it the perfect dish for a cozy night.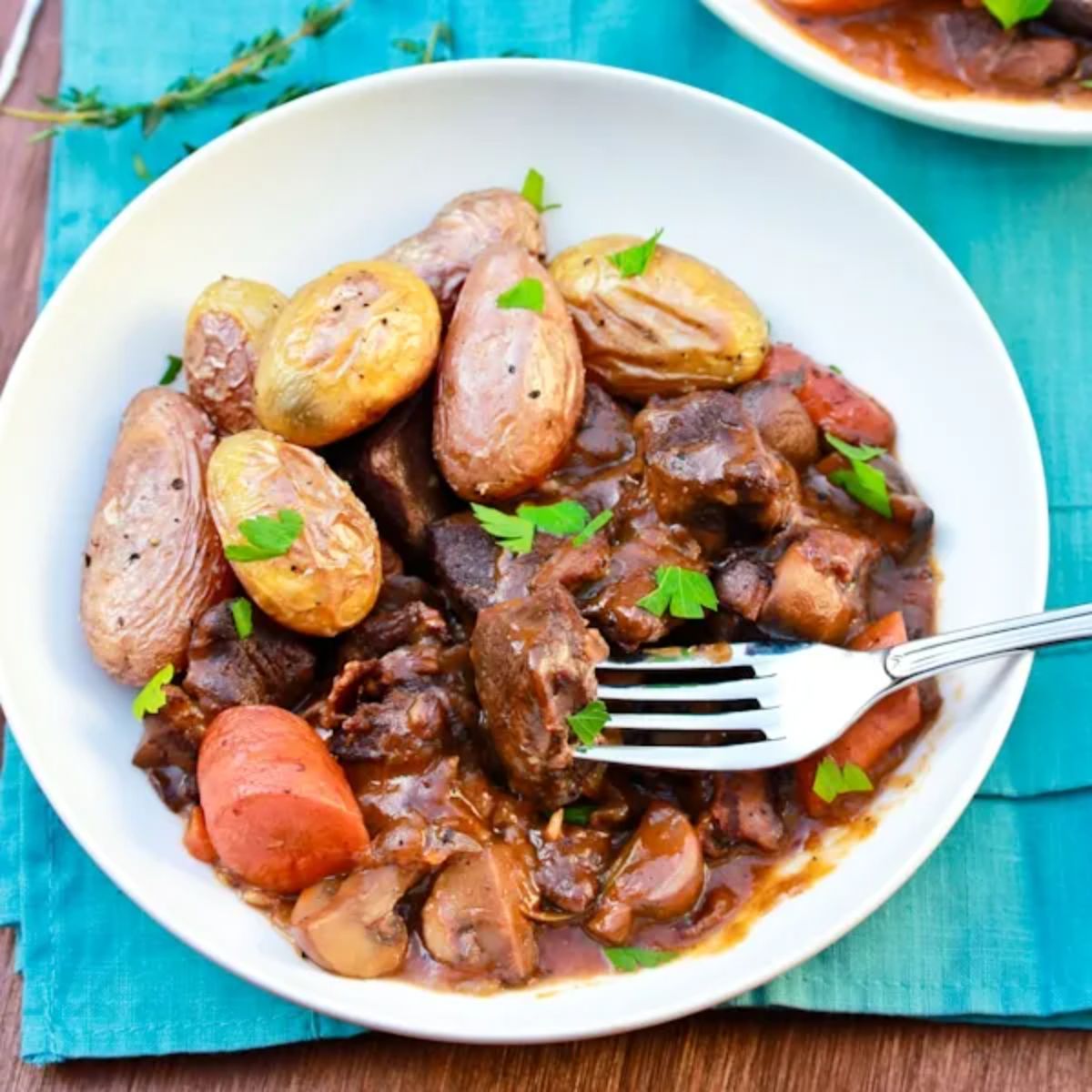 The French are at it again! Venison Bourguignon is a quintessentially French dish that's a feast for the eyes and the taste buds. The tender chunks of game meat are braised in a rich, full-bodied sauce made with red wine, beef broth, and bacon.
Add some sautéed mushrooms and pearl onions, and you have the perfect bite. Preparing is a labor of love, but the result is an elegant, comforting, and utterly delicious dish.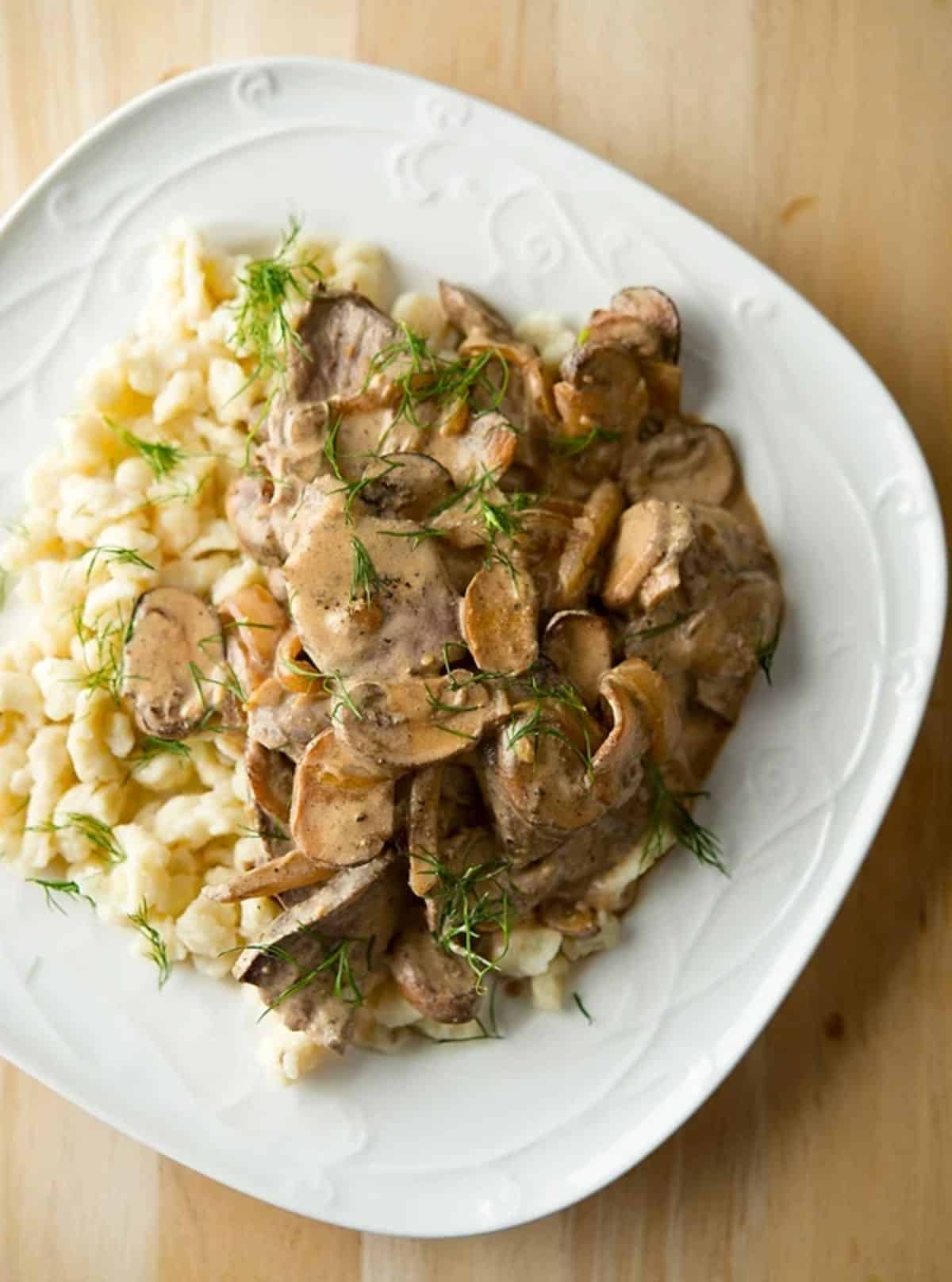 Stroganoff is one of my favorite dishes. The rich cream sauce and noodles keep my heart and belly full.
The tender pieces of game meat are cooked in a creamy sauce made with sour cream, Dijon mustard, and beef broth and served over a bed of buttery egg noodles.
Adding sautéed mushrooms and onions adds depth and richness to this classic dish, making it a favorite among meat lovers.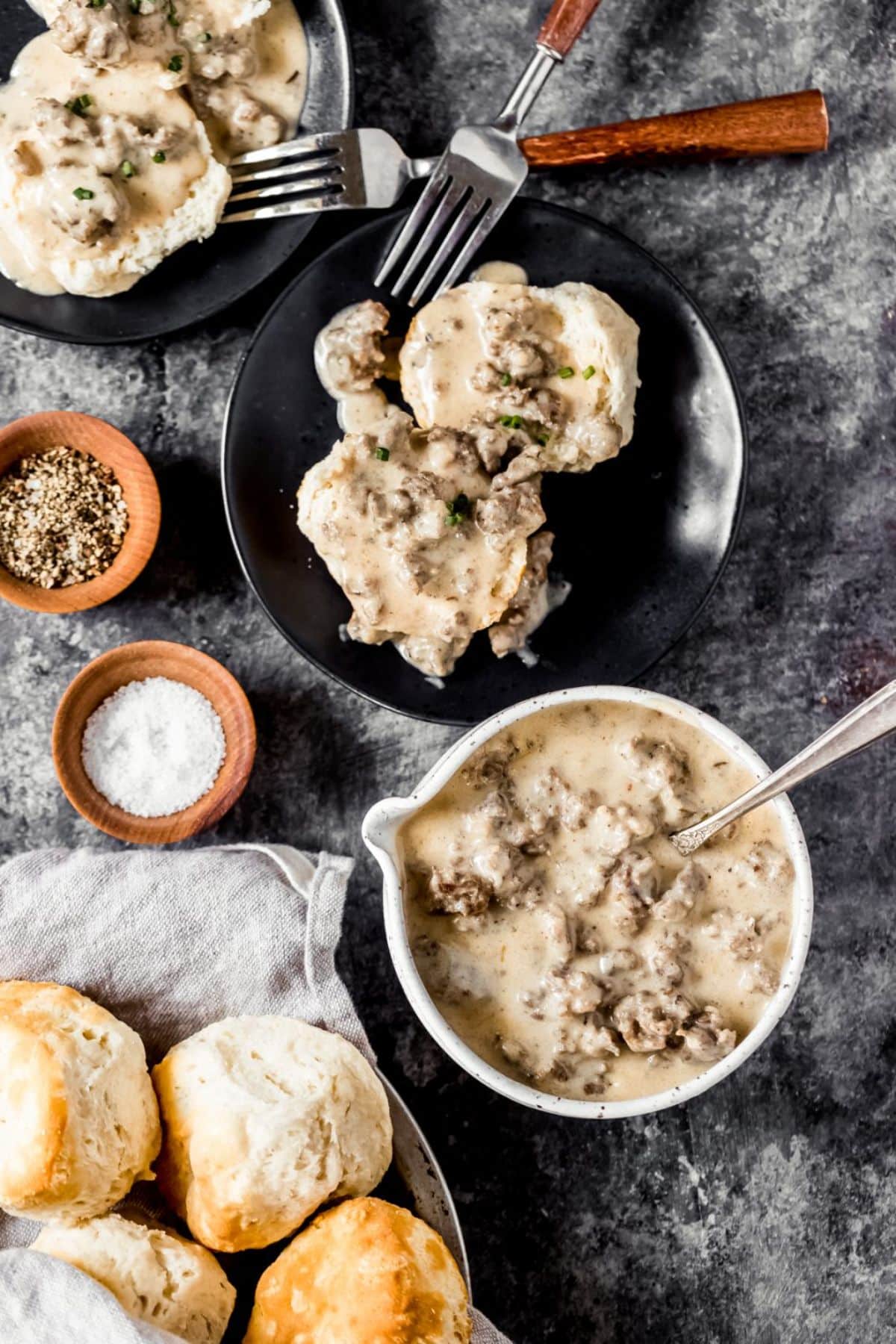 This recipe is for you if you love biscuits and gravy as much as I do. Using venison instead of standard breakfast sausage takes this gravy to a new level.
The spicy and savory flavor of the venison sausage is balanced perfectly with the rich and creamy gravy made with butter, flour, and milk.
Served over warm biscuits, this Southern dish is perfect for a hearty breakfast or brunch. The gamey flavor of the venison adds a unique twist to this traditional dish, making it a must-try for adventurous eaters.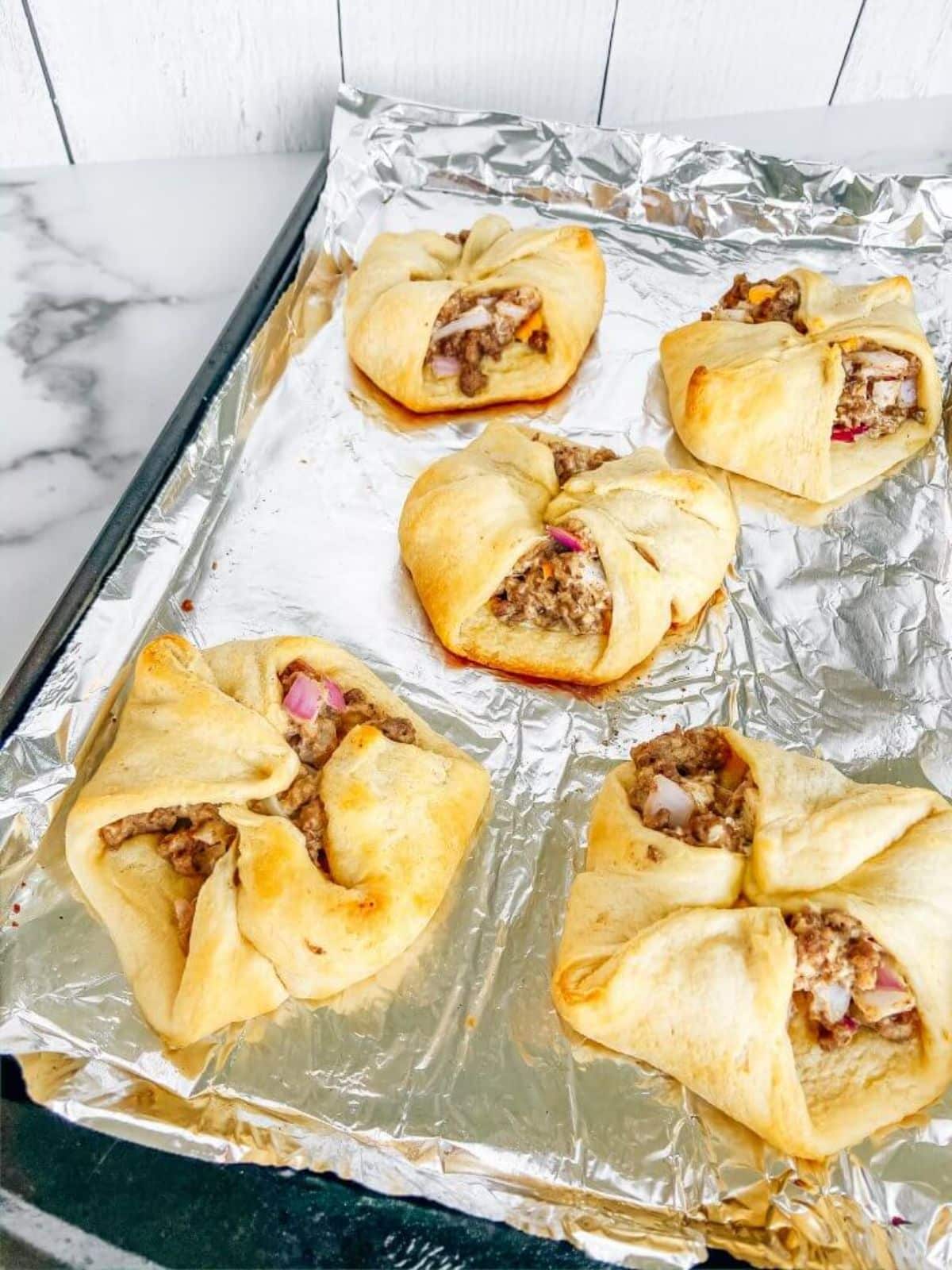 Venison Cream Cheese Stuffed Crescent Rolls are a creative and indulgent appetizer. The combination of tender venison meat and cream cheese stuffed inside buttery, flaky crescent rolls are a match made in heaven.
I love adding garlic and onion powder which adds depth and complexity to the flavor profile, making this dish a standout among appetizers.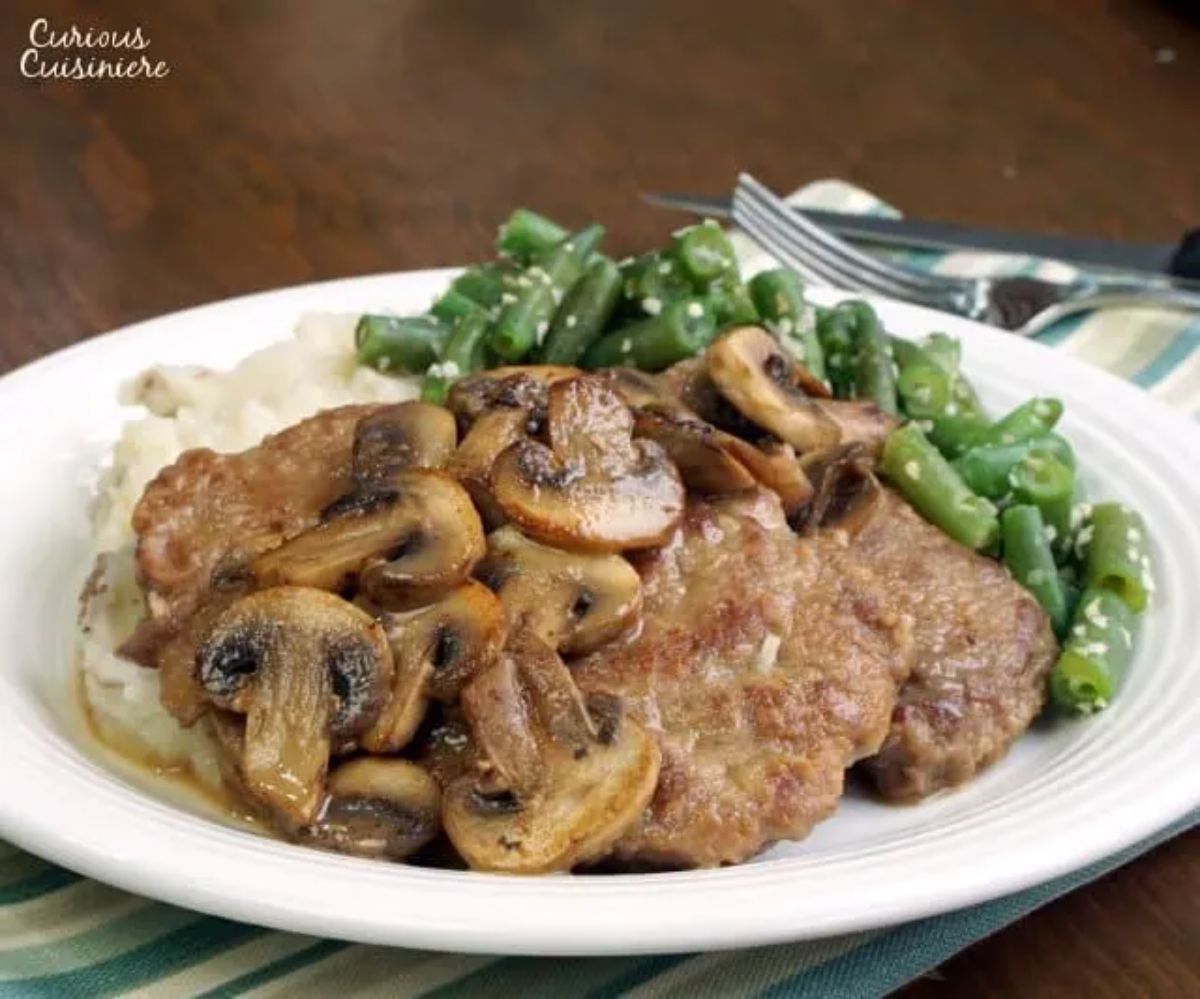 Venison Marsala is an elegant and rustic dish, combining the richness of game meat with the complexity of a Marsala wine sauce. Searing the venison first adds an extra note of flavor.
However, simmering them in the savory sauce made with shallots, mushrooms, and sweet Marsala wine makes the venison fall apart tender. Adding fresh herbs like thyme and rosemary adds a fragrant and earthy note to this classic dish.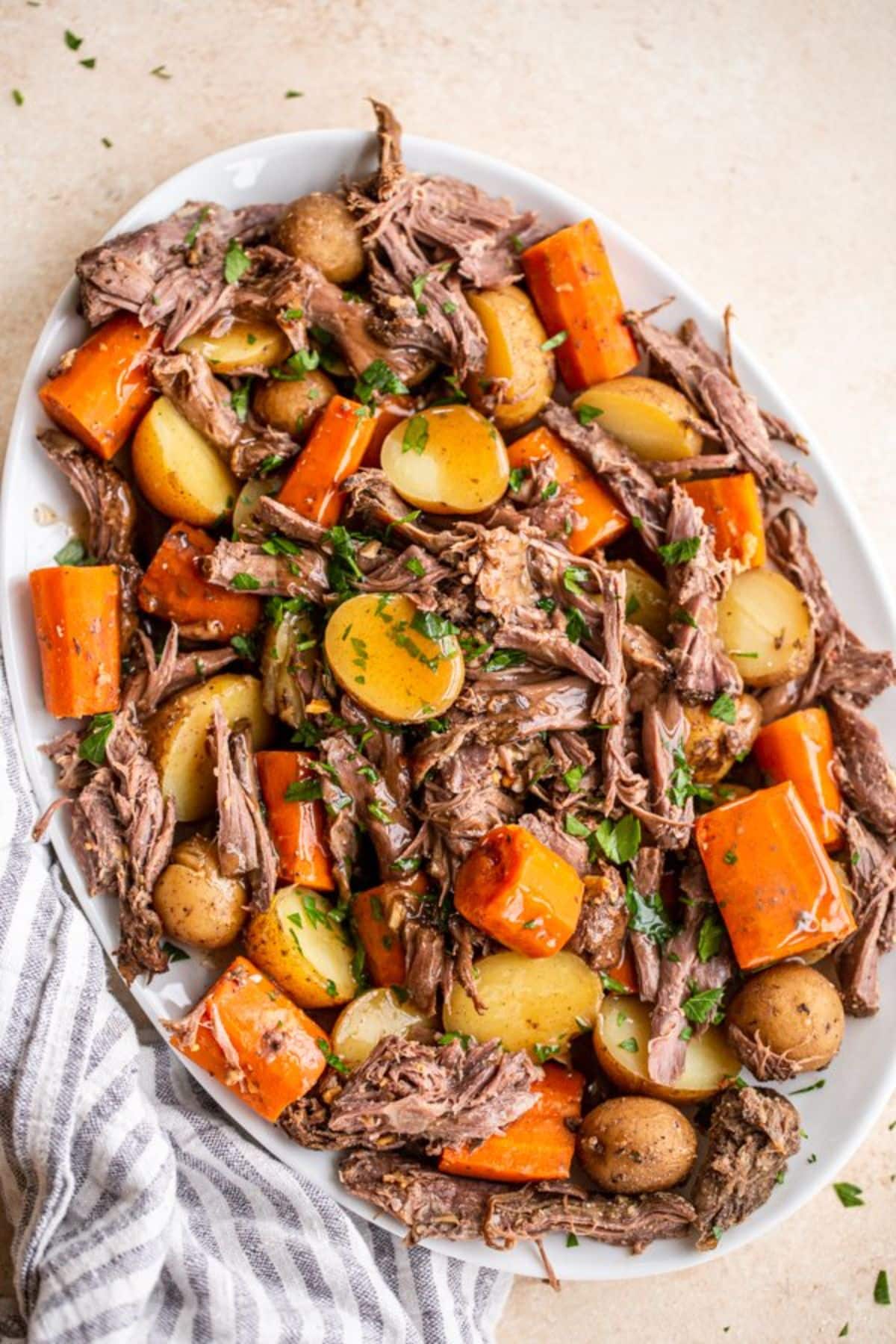 The slow cooker might be my favorite kitchen implement. You can throw some ingredients in it, and a couple of hours later, you have an incredible meal with virtually no work.
The rich and flavorful meat is seasoned with simple herbs and spices, then slow-cooked to tender perfection. The slow-cooking process infuses the meat with deep, savory flavors, making it an excellent choice for anyone who loves the taste of wild game.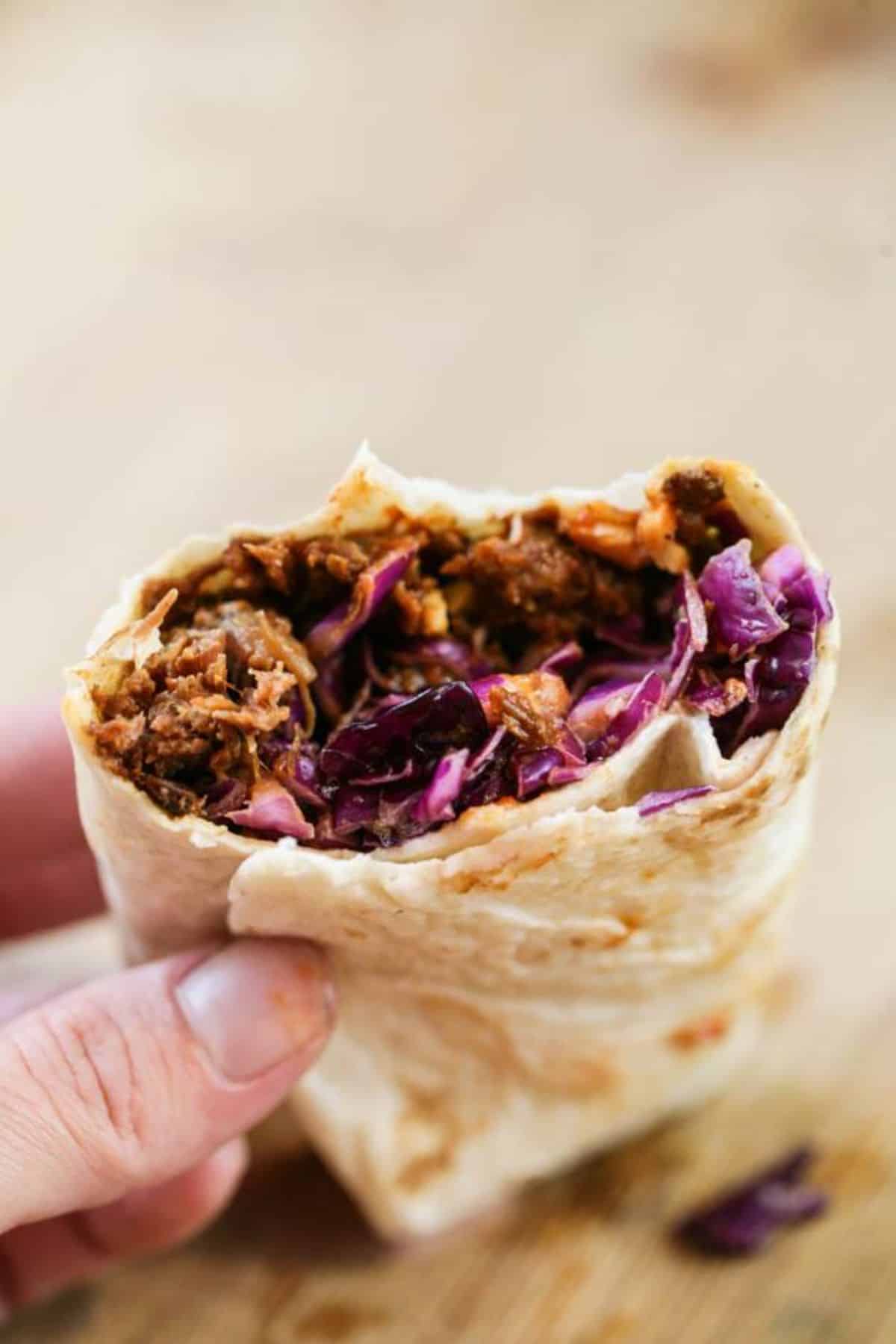 If you bring this recipe to the next backyard barbeque, I guarantee you will be the talk of the neighborhood. The tender meat is slow-cooked until it falls apart, mixed with a tangy barbecue sauce for a delicious and satisfying meal.
The wild game taste of venison is perfect for this dish, as it stands up to bold flavors and seasonings.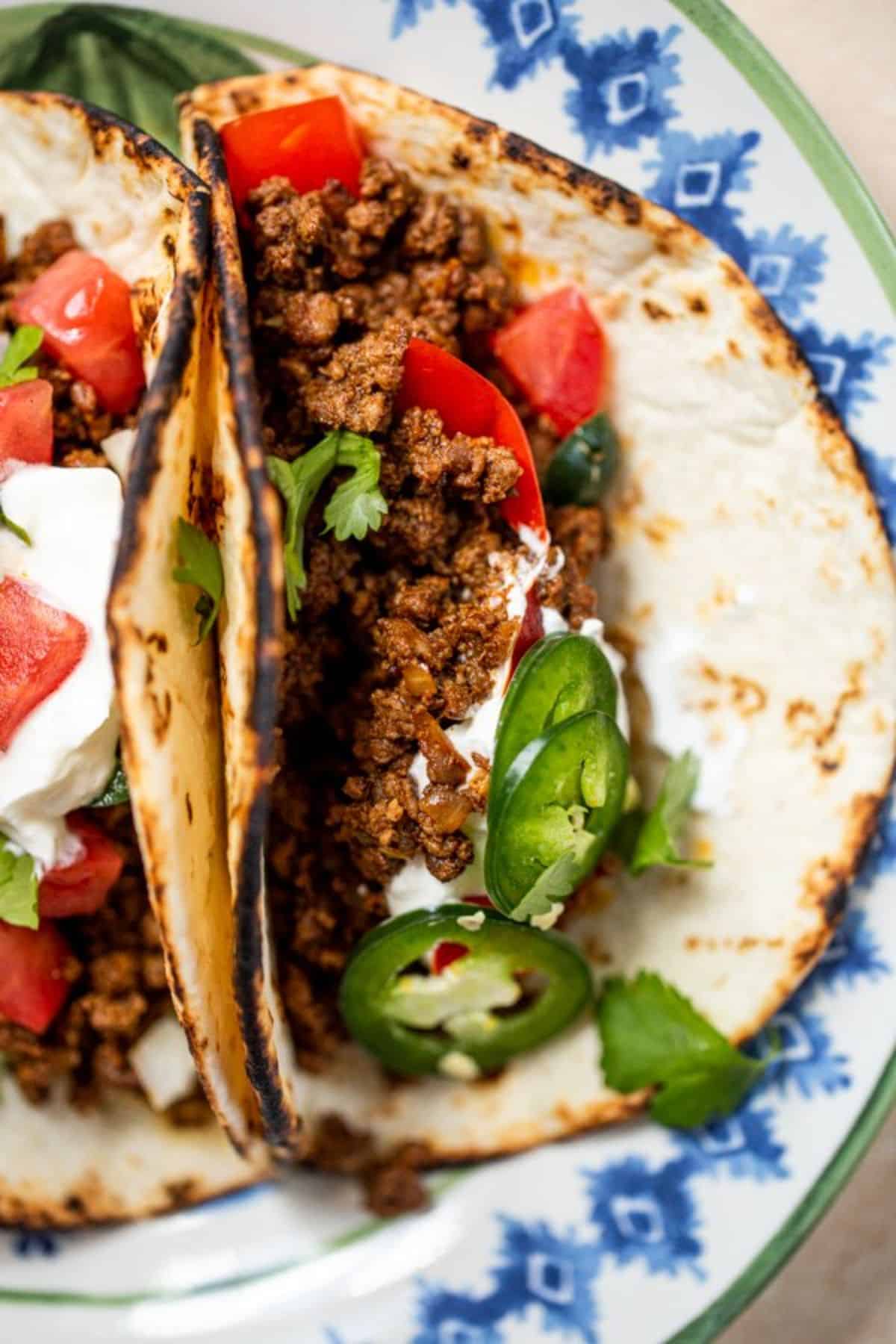 Every day can be Taco Tuesday with this inventive recipe. The rich, lean meat is perfect for soaking up bold Mexican spices, and the texture is hearty enough to stand up to all the toppings you can pile on.
From tangy salsa to creamy guacamole, these tacos are a flavor explosion in your mouth. Plus, with venison being a leaner option than beef, you can indulge in all the toppings guilt-free.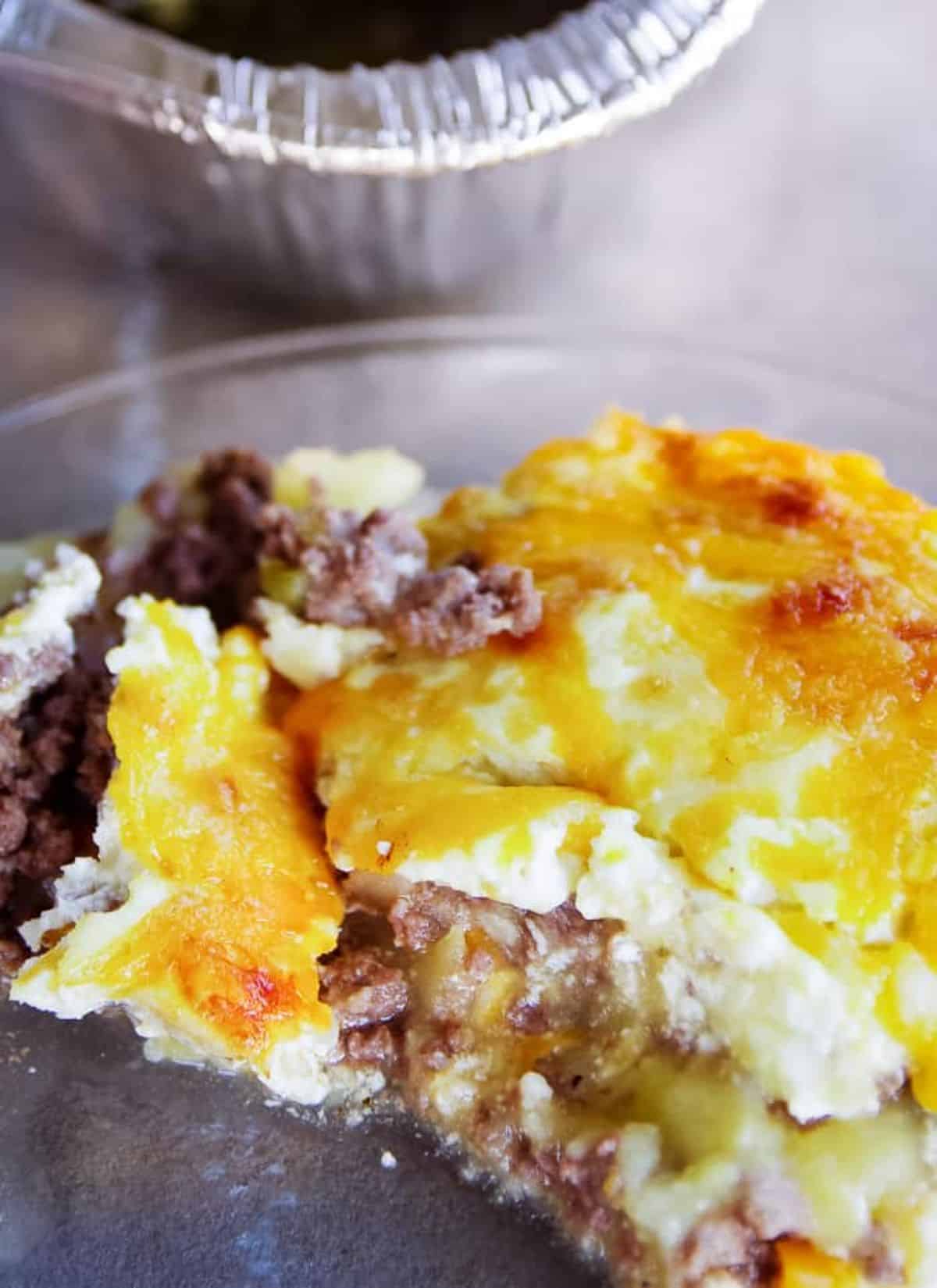 Hunter's Casserole with Ground Venison is a rustic dish that speaks to the hunter's heart. It's a one-pot wonder that combines the earthy flavors of venison with potatoes, carrots, and onions.
This casserole is the perfect comfort food for cold nights, and its rich flavor will make you feel like you're eating a hearty meal in a cabin in the woods.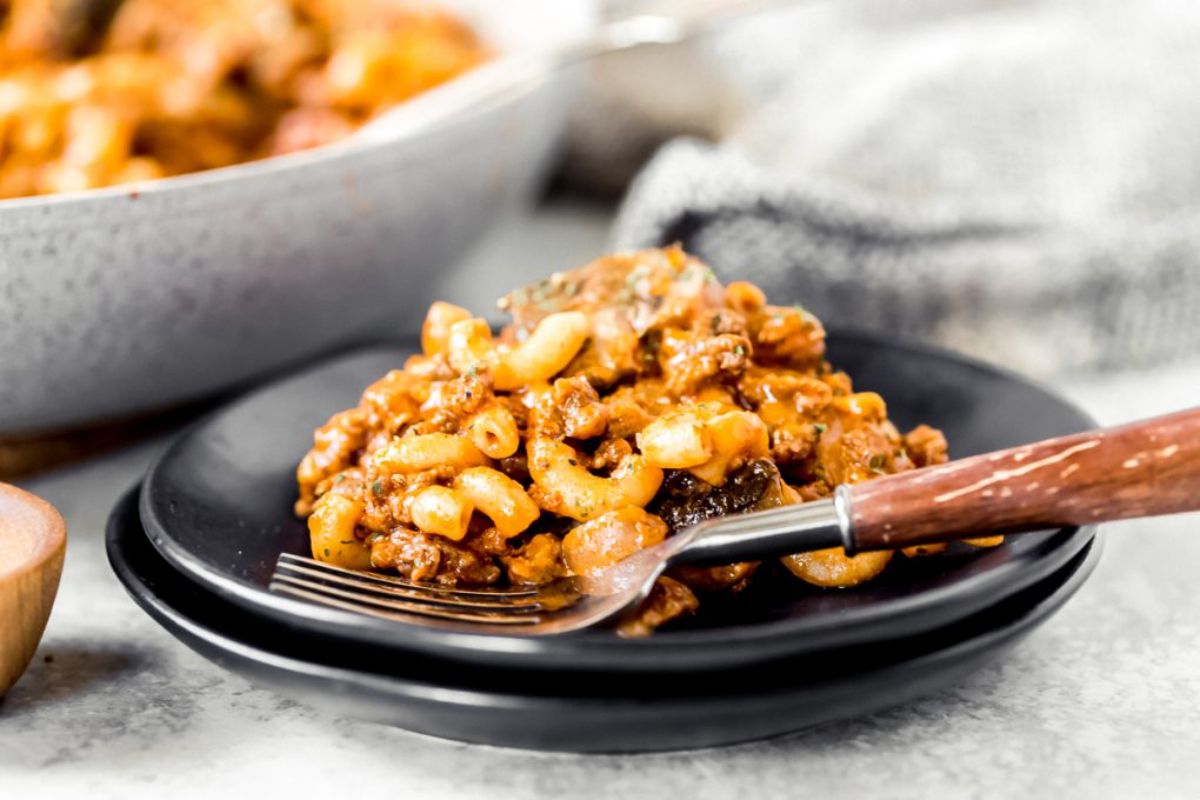 The tender chunks of venison are slow-cooked with onions, garlic, paprika, and caraway seeds to create a rich and flavorful broth perfect for dipping crusty bread. The addition of sour cream at the end adds a creamy tang that balances the dish's bold flavors.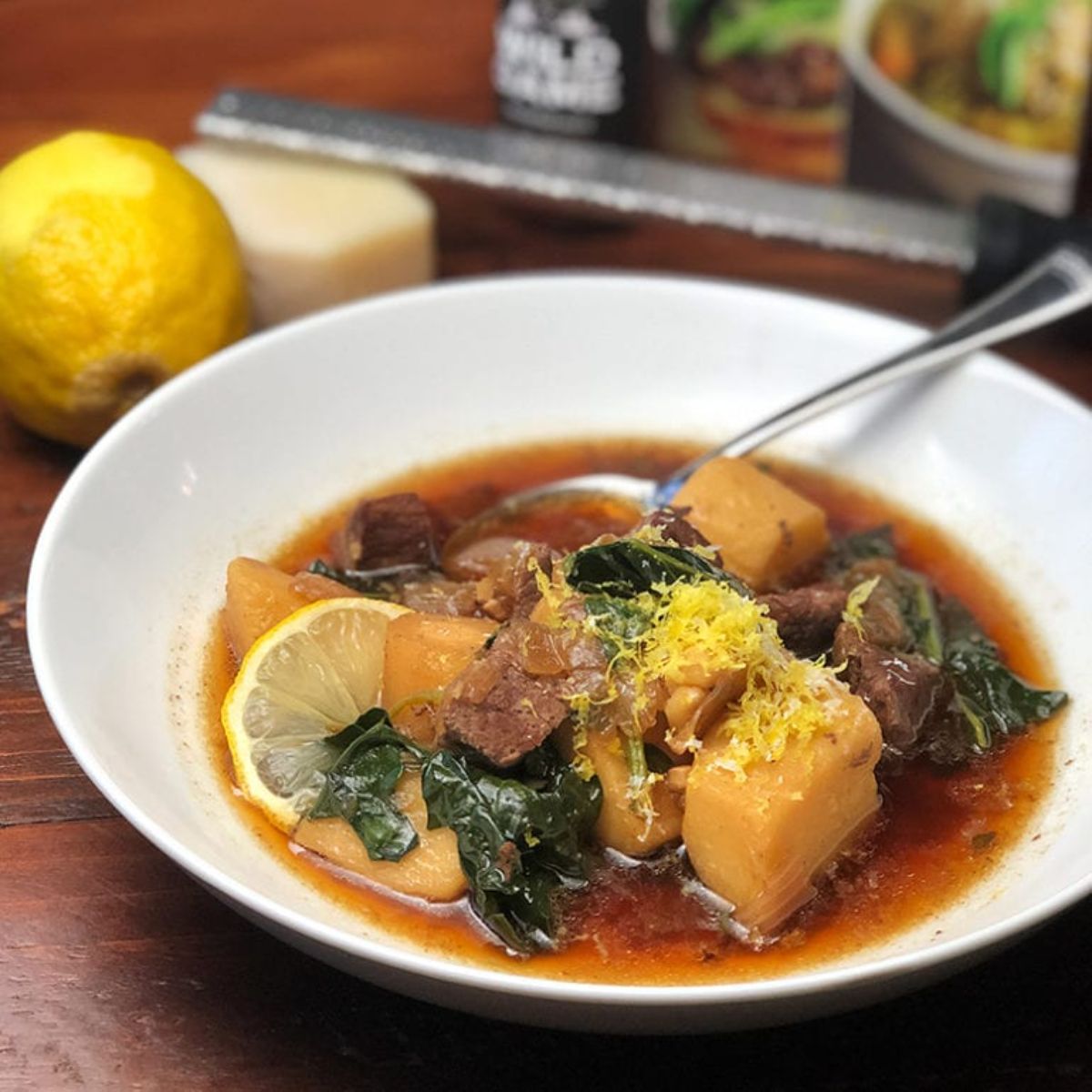 There's nothing quite like a hearty soup on a cold day, and this Tuscan-inspired venison soup will surely warm you up from the inside out.
With a rich, flavorful broth, tender chunks of venison, and a healthy dose of vegetables and herbs, it's a comforting and satisfying meal.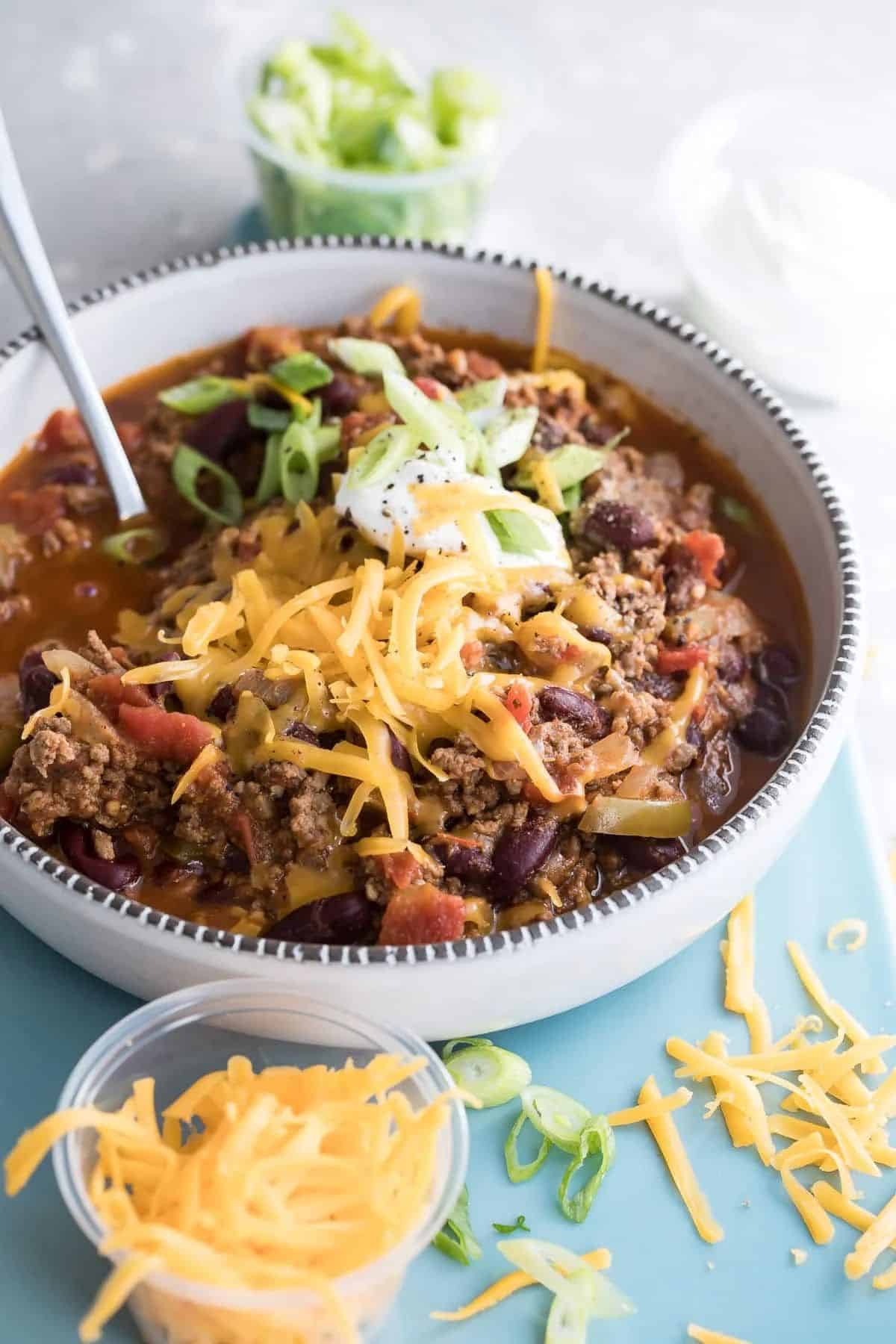 If you want to win the next local chili competition, try this one out. The tender chunks of venison are slow-cooked with chili spices, beans, and vegetables until they become fall-apart tender.
The flavors have melded together into a perfect symphony of taste. This dish will warm you from the inside out and make you forget all about the traditional beef chili.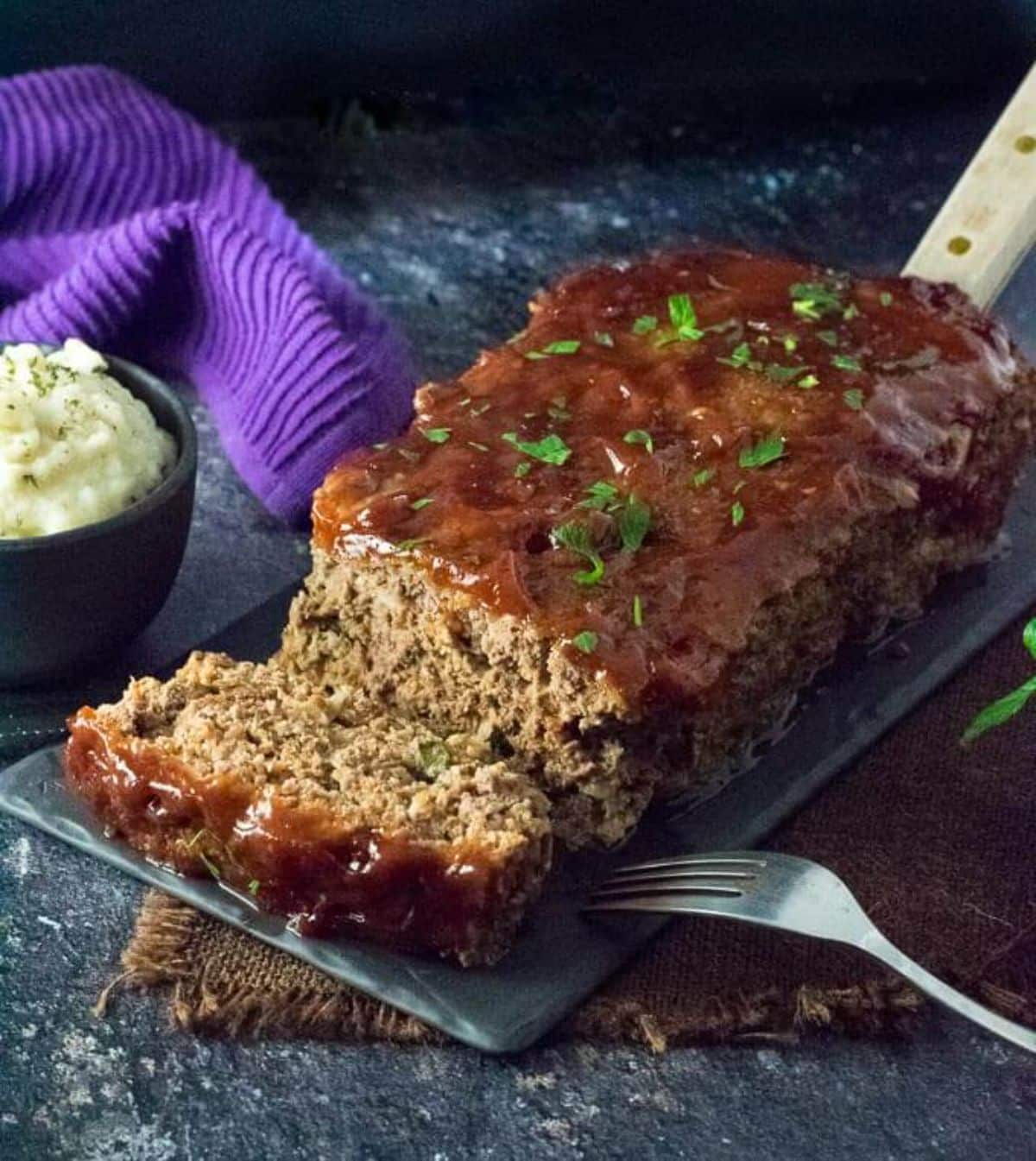 There's nothing like a good meatloaf; venison makes it all the more deliciously wild. This dish isn't your grandma's meatloaf, folks.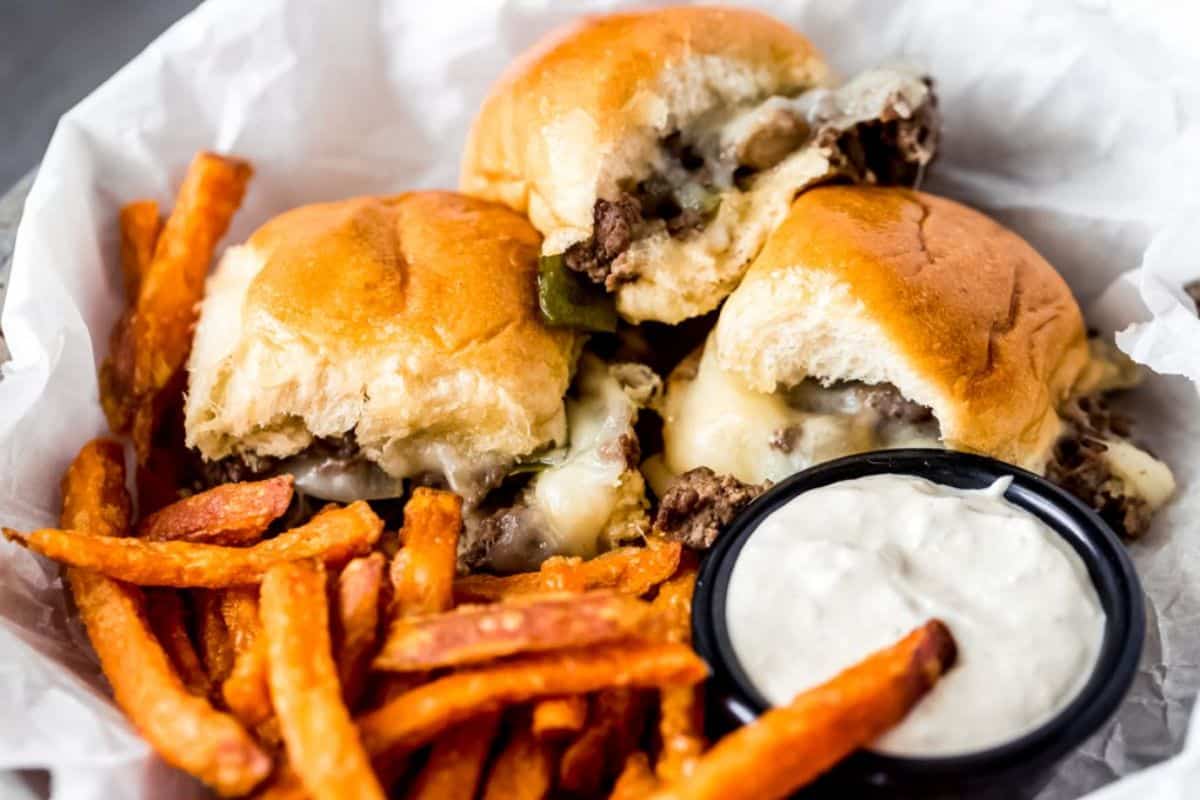 Venison can be lean and a bit tough sometimes, so chopping it up and adding some veggies and cheese is a great way to improve the consistency of the meat.
The tender venison steak is thinly sliced and smothered with gooey cheese. All piled onto a mini roll for the perfect game day snack.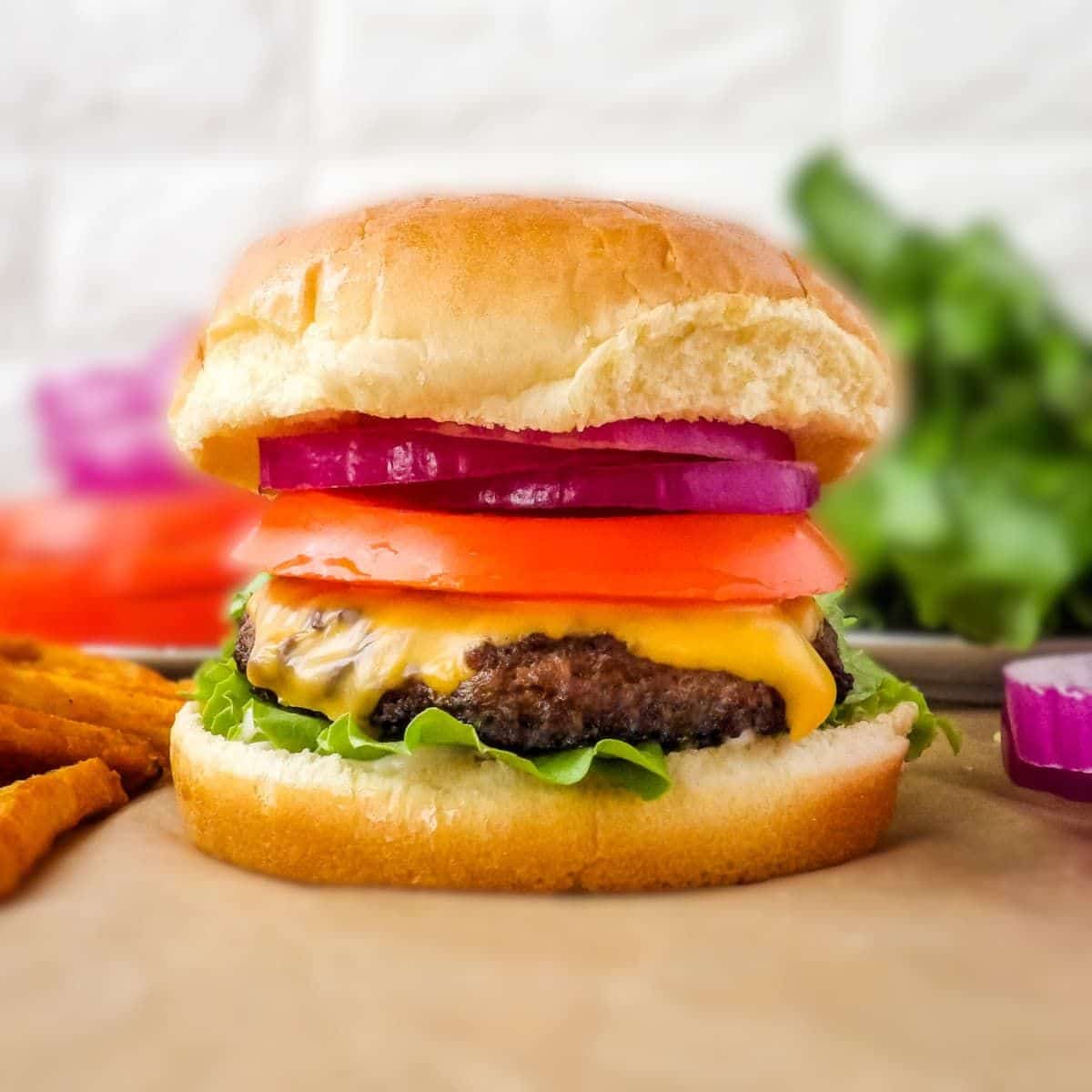 Venison burgers are a wild twist on a classic American dish. The lean meat makes for a healthier alternative to beef, while the gamey flavor adds an adventurous touch to the dish.
Top it off with some cheese, bacon, and sweet potato fries, and you've got a meal fit for a hunter-gatherer.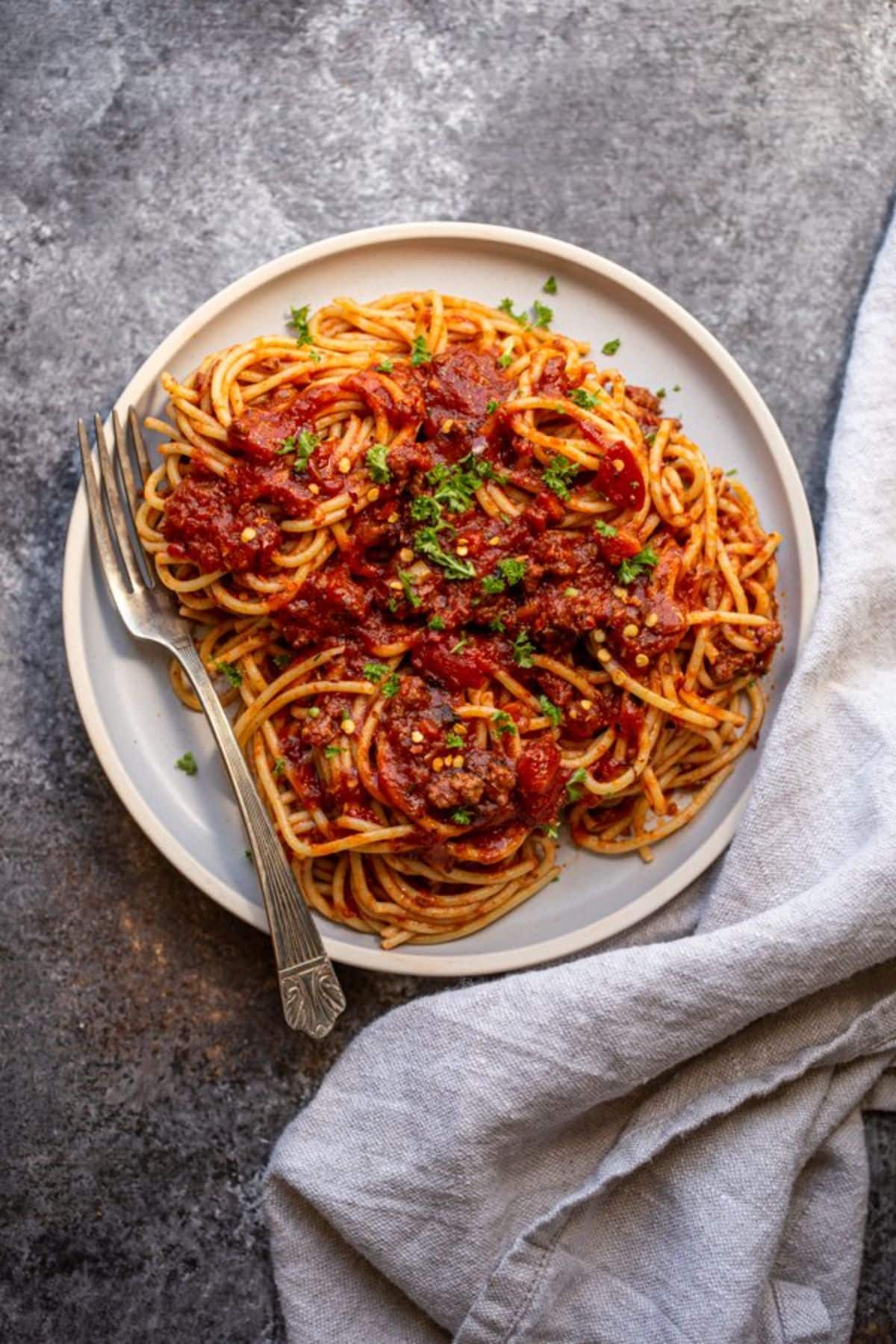 The gamey and rich meat pairs perfectly with the tangy tomato sauce and savory herbs. This dish is a great way to introduce those unfamiliar with venison to the meat and a delicious way to incorporate it into your regular rotation of meals.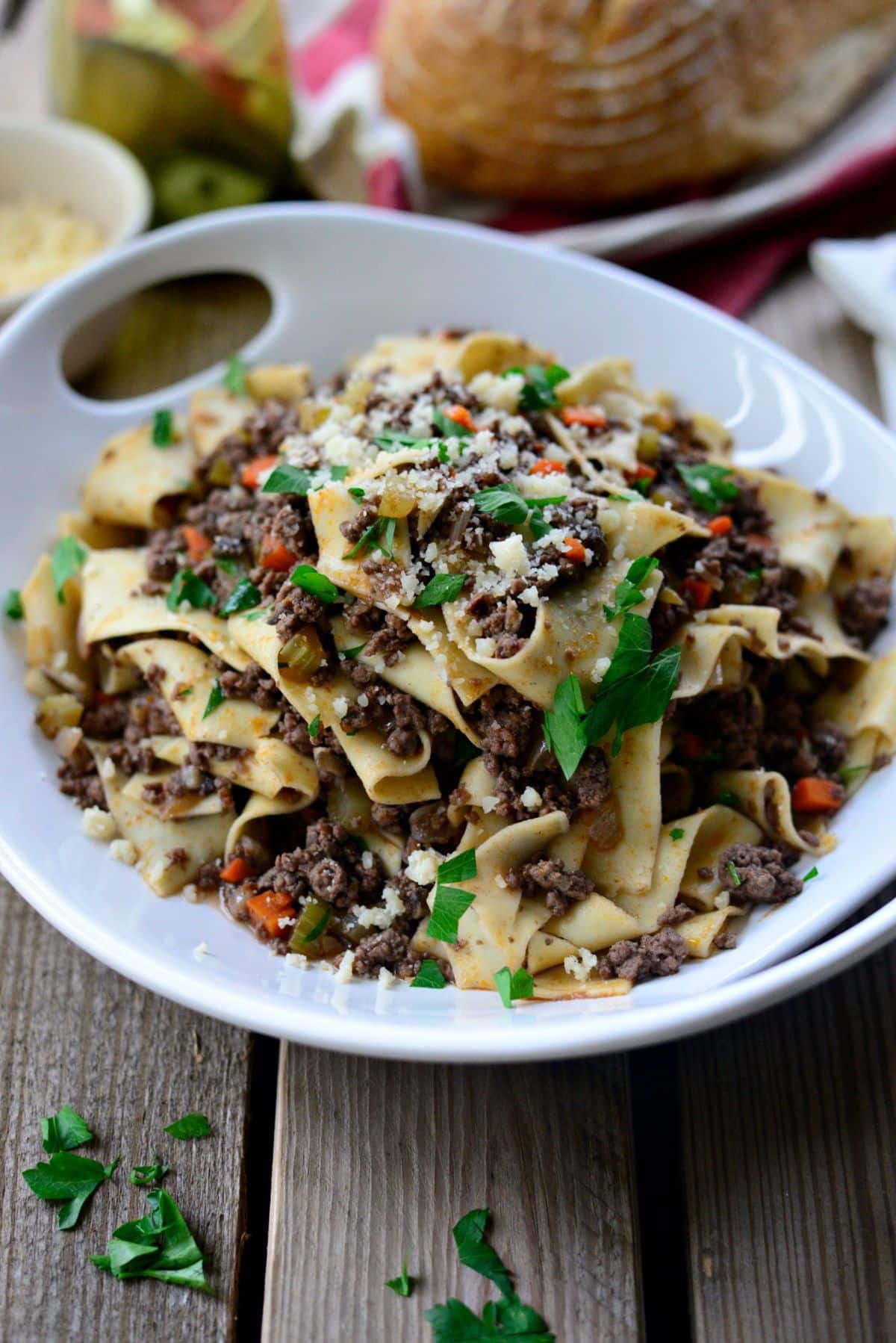 The rich, earthy flavor of the mushrooms complements the gamey venison perfectly, and the long, ribbon-like pappardelle noodles soak up all that delicious sauce.
This pasta dish is one that takes skill and patience to make, but the end result is worth every second.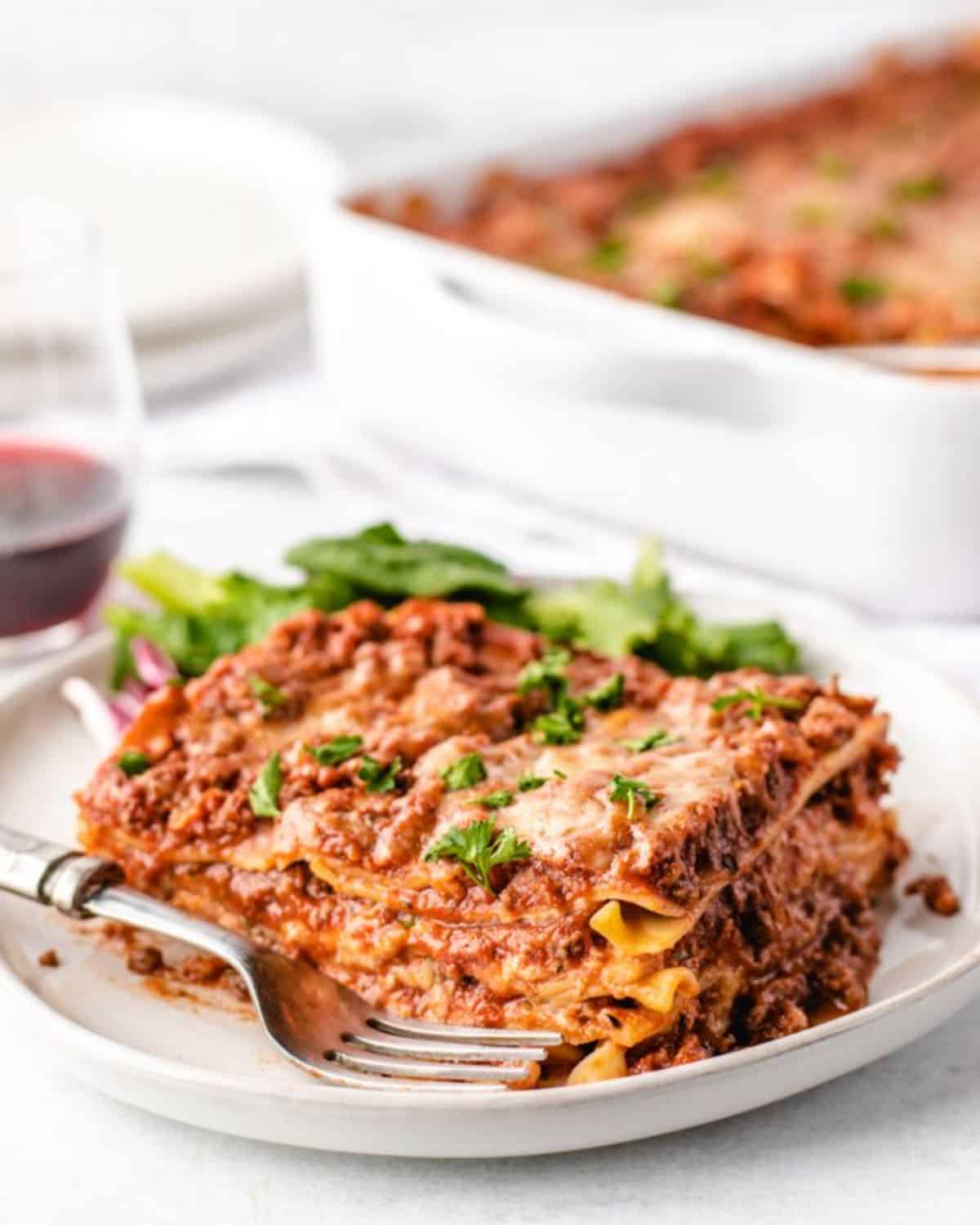 Venison Lasagna is a hearty and flavorful twist on the classic Italian dish. Layers of creamy ricotta, tangy tomato sauce, and tender lasagna noodles complement the rich, gamey flavor of the venison.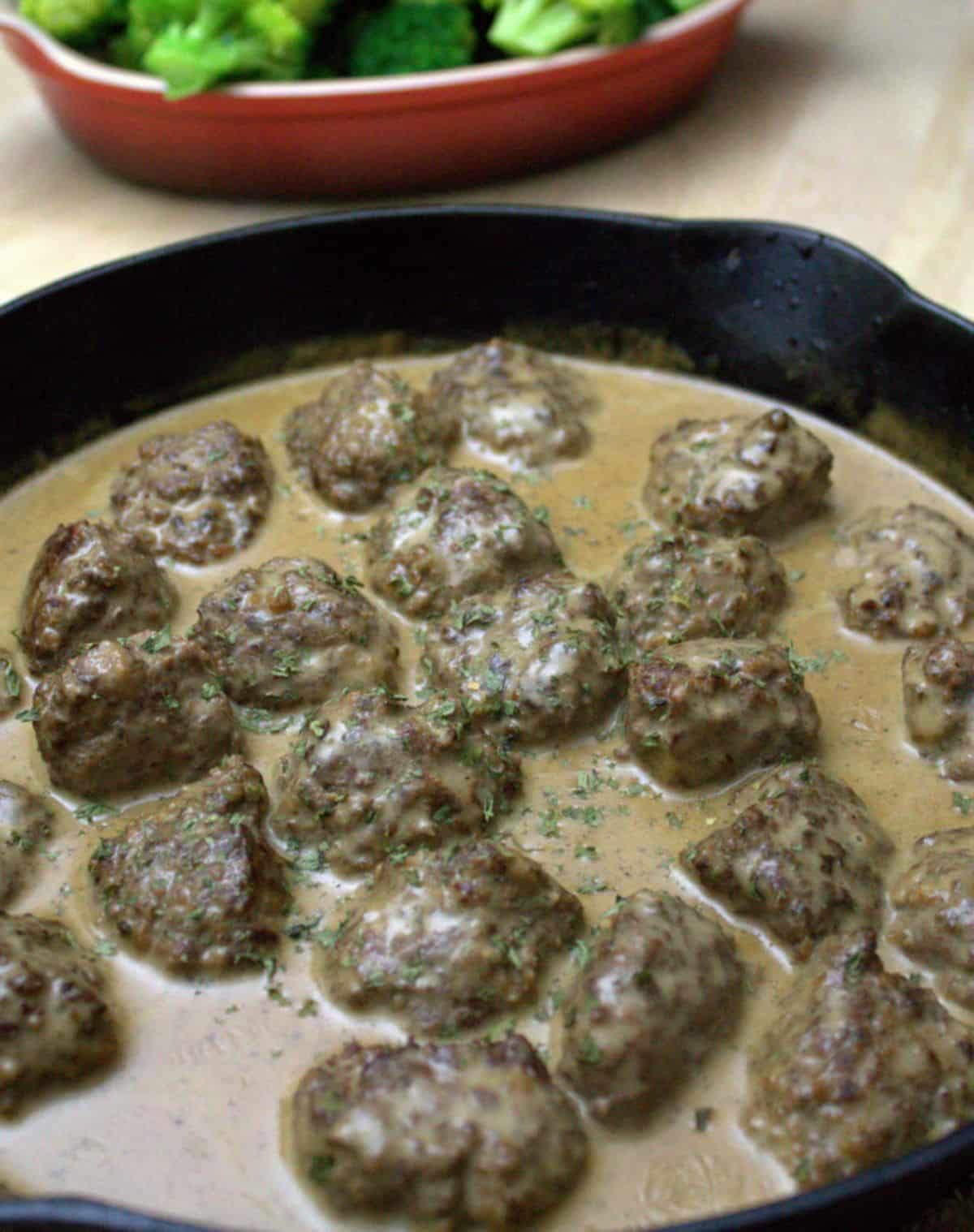 Ah, the humble Swedish meatball elevated to new heights with the addition of venison. Combining ground venison, herbs, and spices, coated in a creamy sauce is an authentic taste sensation.
Serve with lingonberry sauce and mashed potatoes for a meal that will impress.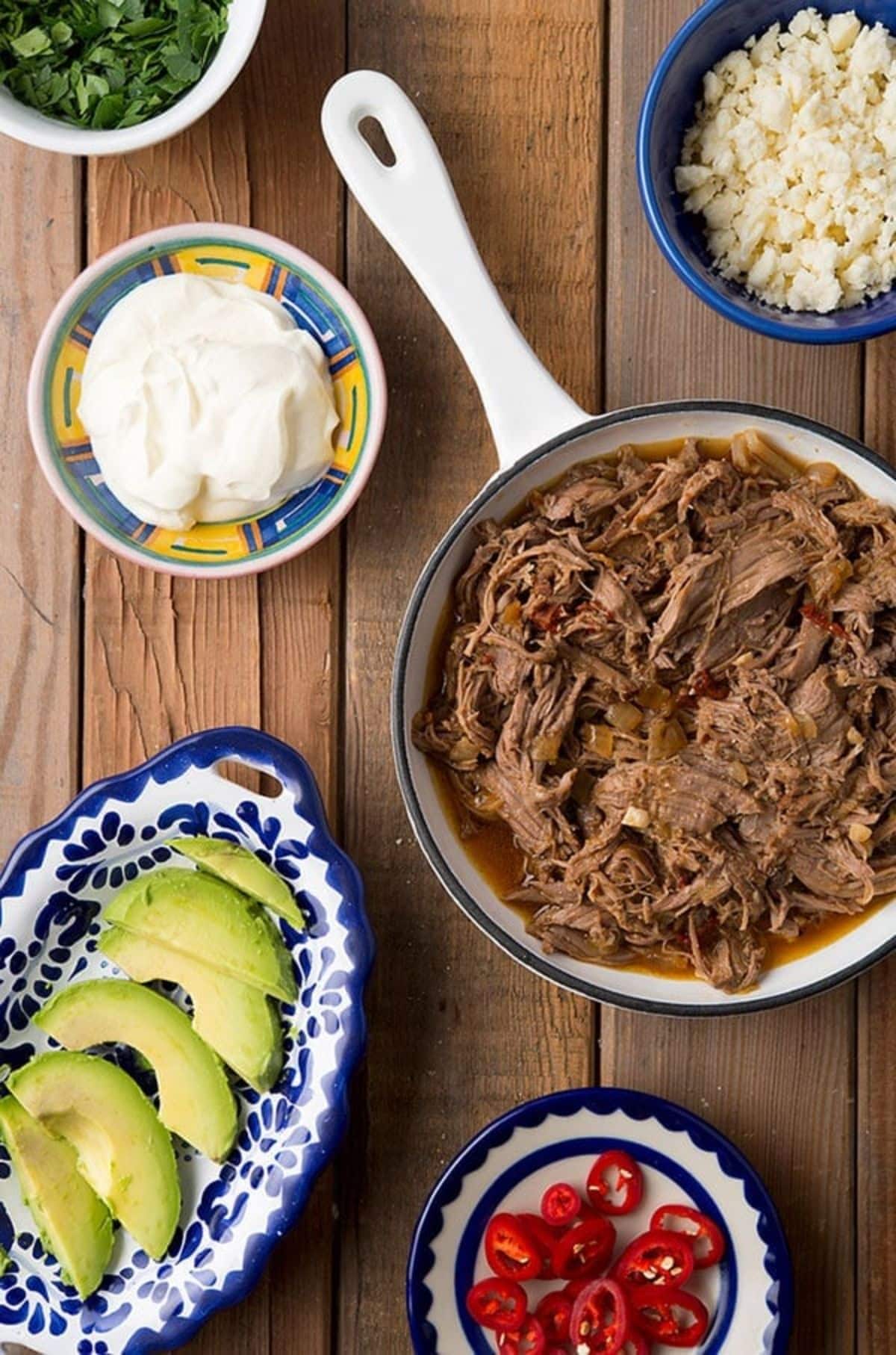 The succulent, slow-cooked meat is infused with aromatic spices and is perfect for making tacos or burritos. Every bite celebrates the rich, bold flavors that define Mexican cuisine. I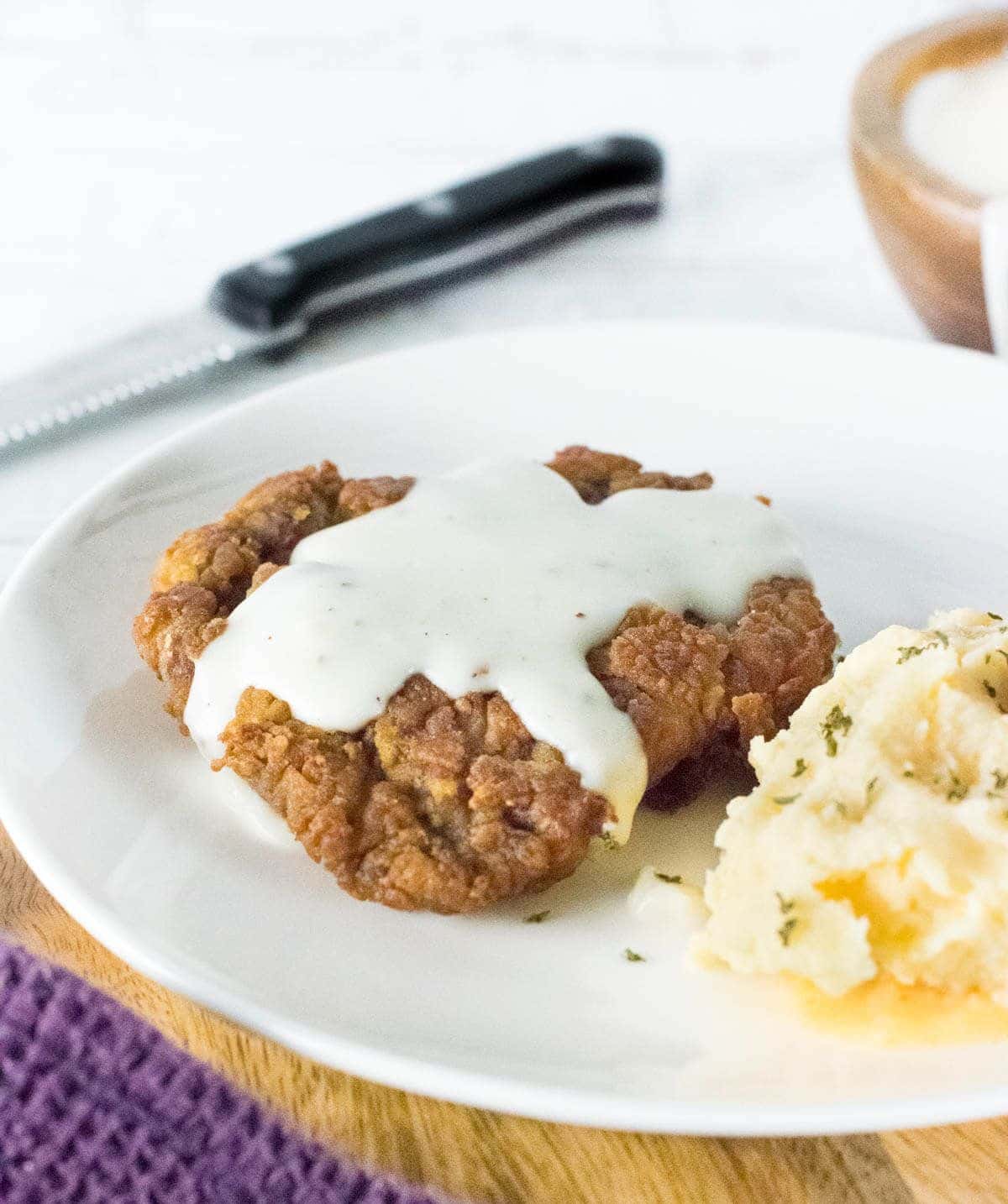 Chicken-fried venison takes the already exquisite taste of venison and gives it a crispy, crunchy coating that's a real treat for your taste buds. Trust me; you won't be able to get enough of it.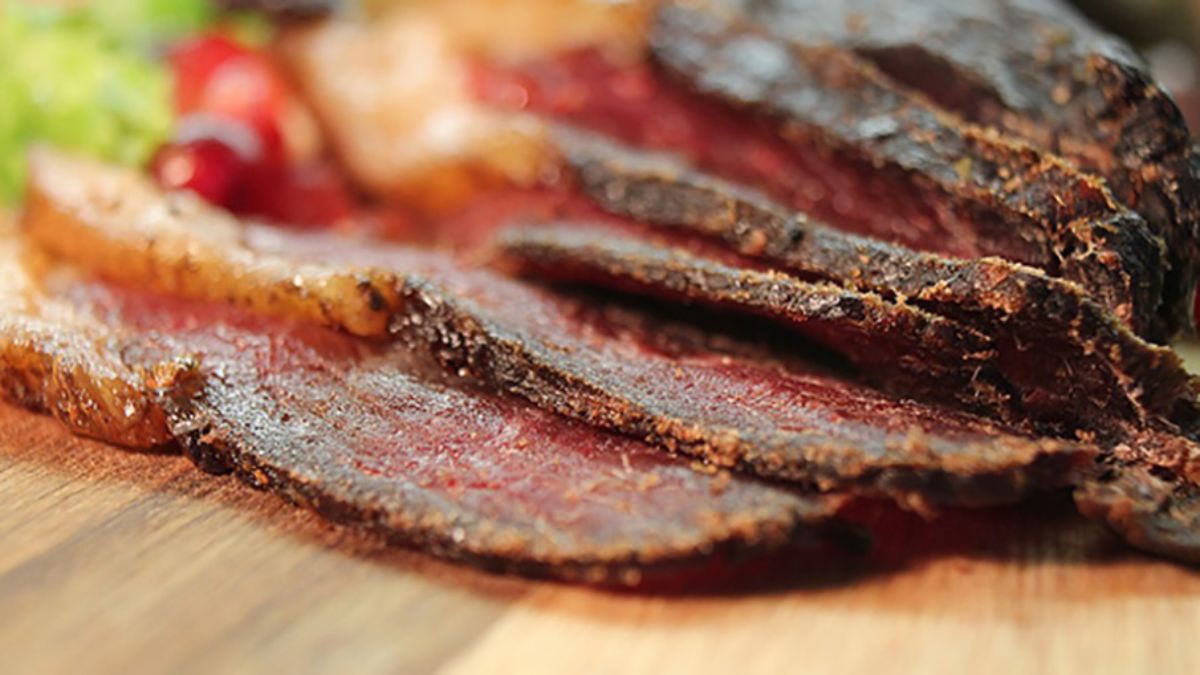 Venison jerky is the perfect snack for those on the go. It's salty, chewy, and packed with protein, making it a great way to fuel up during a long hike or a busy day. Plus, it's a great way to use up extra venison and preserve the meat for later.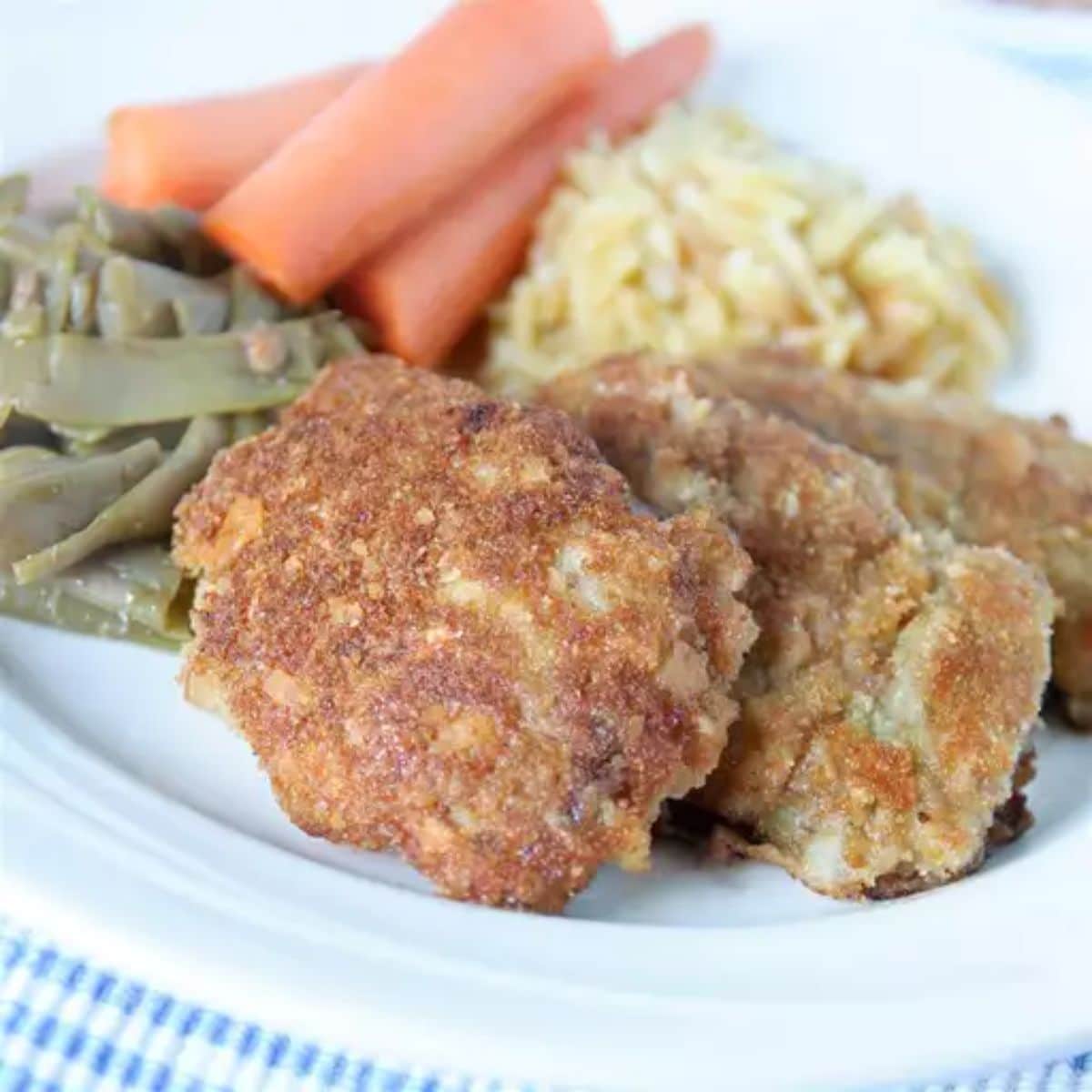 It's a breaded cutlet made from pounded venison, fried until crispy and golden brown. Served with a squeeze of lemon, it's a hearty and satisfying meal perfect for a cold winter.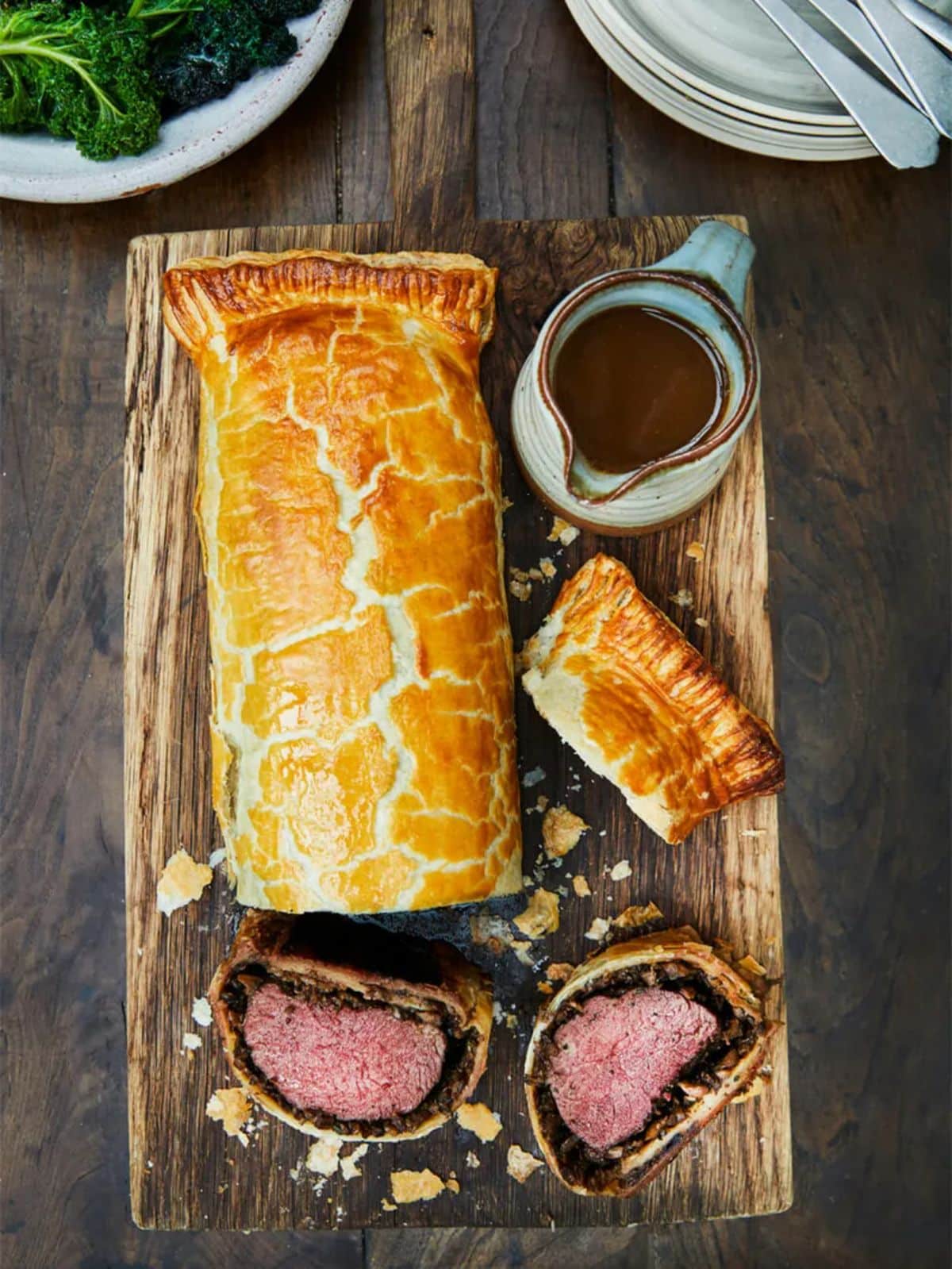 Tender venison fillet is encased in a buttery puff pastry shell with savory mushrooms, herbs, and sometimes even a splash of cognac. This dish is a true showstopper, served with a side of steamed greens and gravy.
Final Thoughts
From classic dishes like venison chili and burgers to more creative recipes like venison tacos and stir-fry, there's something for every taste and occasion. Cooking with venison is a great way to try something new, incorporate more lean protein into your diet, and even use up some of that extra meat in your freezer.
So, next time you're in the mood for something wild and delicious, try one of these recipes and enjoy venison's rich, flavorful taste. Happy cooking!