Happy Valentine's Day, everyone! I have one more Valentine's Day decoration to show you, and it's a Valentine's Day Tree! You may remember the little scrappy tree that was given to me a few years ago, and if you're a regular follower, you've seen it decorated for several seasons now.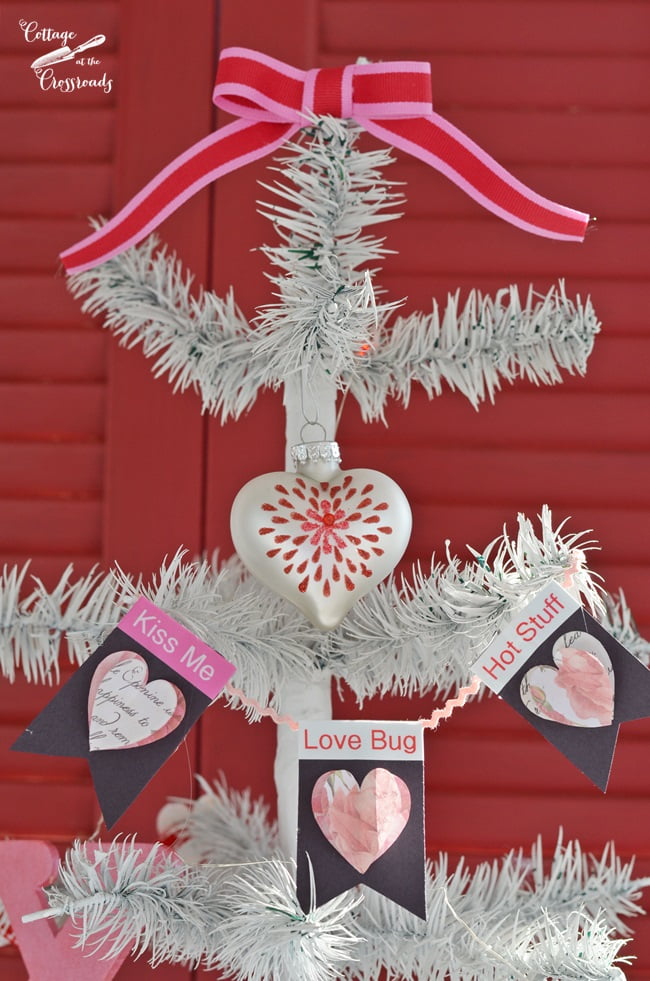 Here's the latest version-a pink and red Valentine's Day Tree! The decorations were put together with some things that I had on hand with the exception of the garland that you see above. I had a little help making that!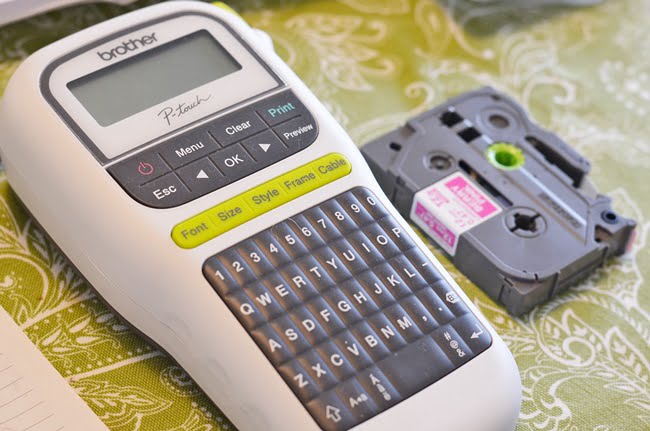 I used this brand, spanking new Brother P-Touch Label Maker to personalize the garland with some cute "conversation heart" sayings. I was sent this label maker to review, and I'll have to say that this is the easiest one to use yet. All you do is pop in some batteries and a label cartridge, put the printed directions in front of you, and before you know it, you are creating some nice looking labels!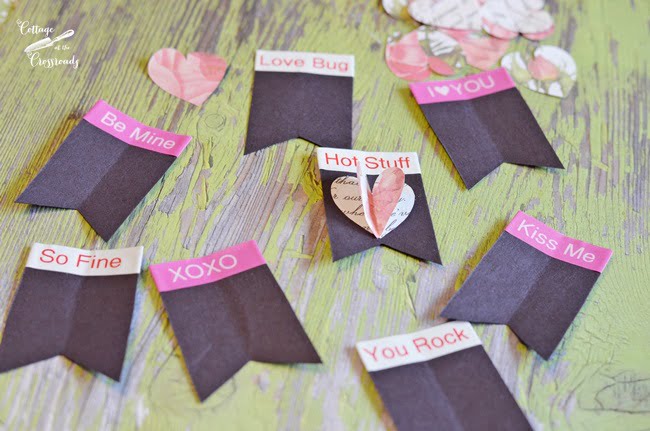 The laminated labels are super easy to use because the back peels off so easily because it is split down the middle. I used some black construction paper to make the bunting and added the labels to the top. I already had some printed paper heart "scatters" so I glued some onto the bunting. To give the hearts a little 3-D effect, I folded some in the middle and added a little glue along the crease.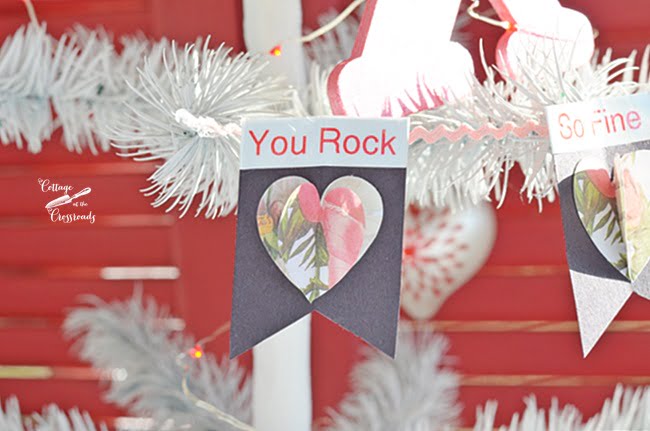 Such a quick and easy decoration for my tree, don't you think?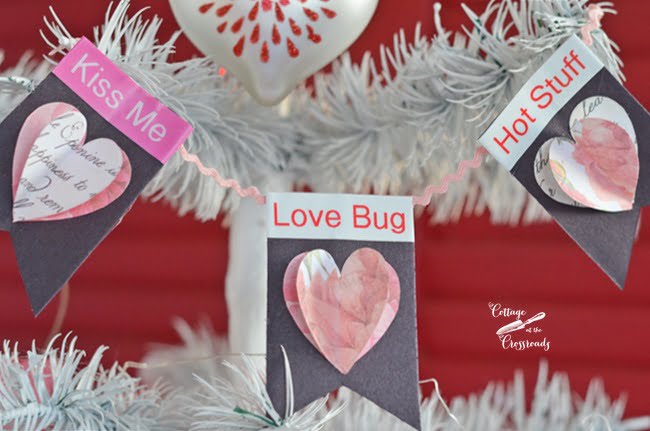 The pink labels with the white print and the white ones with red print fit into the whole pink and red theme I have going on!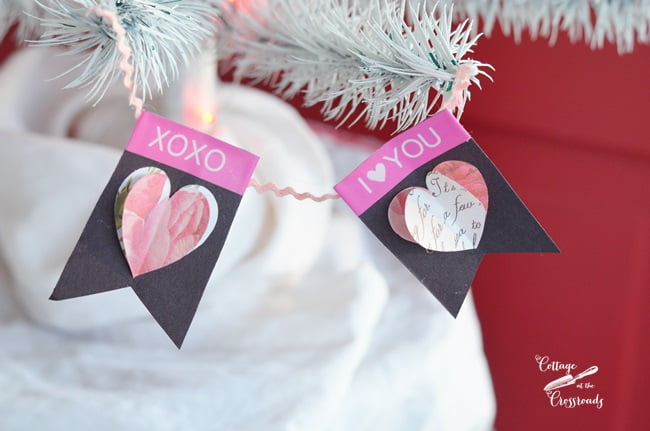 So pleased with how a little paper and some labels made such a cute decoration for my tree!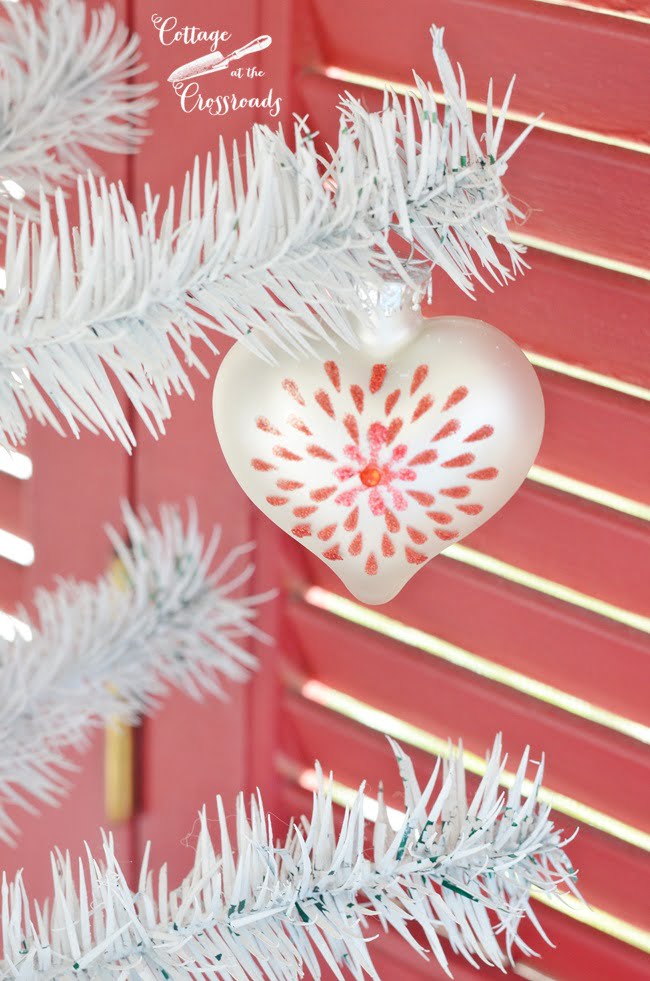 I already had the heart ornaments that I purchased a few years ago.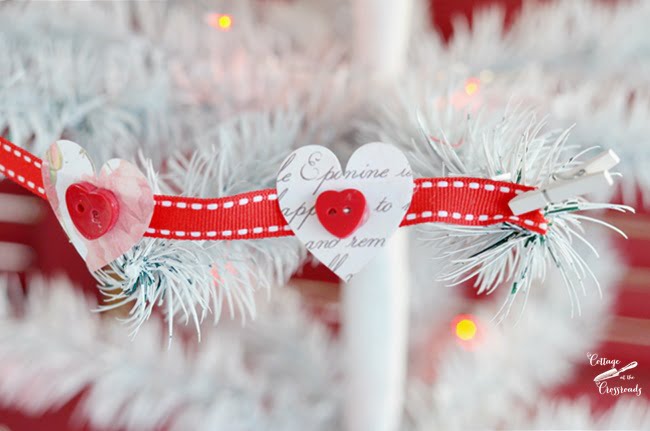 A little red ribbon got embellished with more of the paper hearts and some heart buttons that I found in my stash.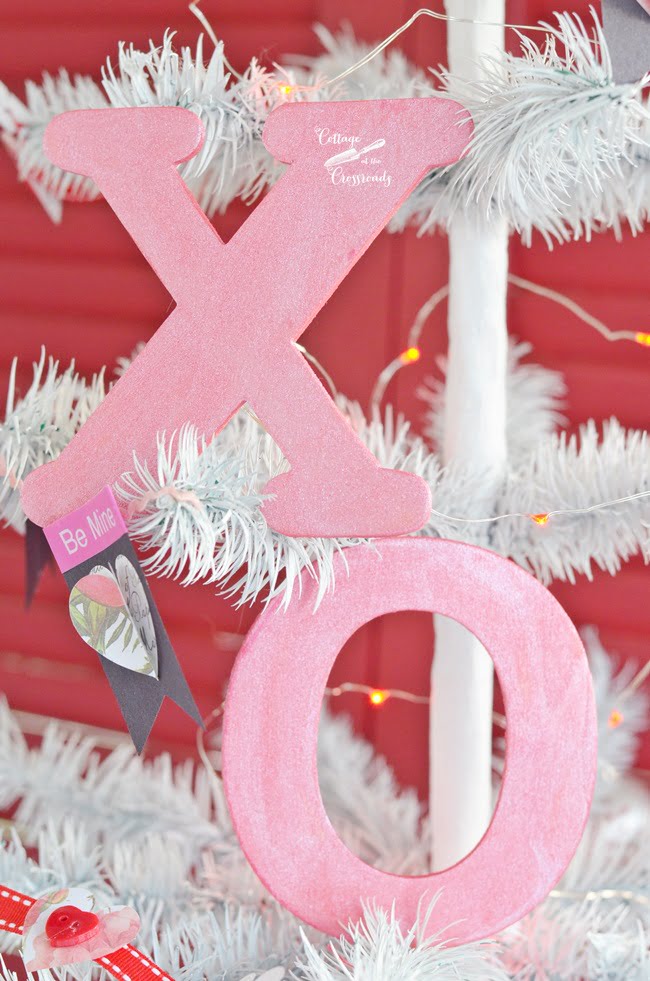 And I added the pink X and O wooden letters that I had used in a previous year. In this photo, you can see the red fairy lights on the tree that give off such a pretty glow at night.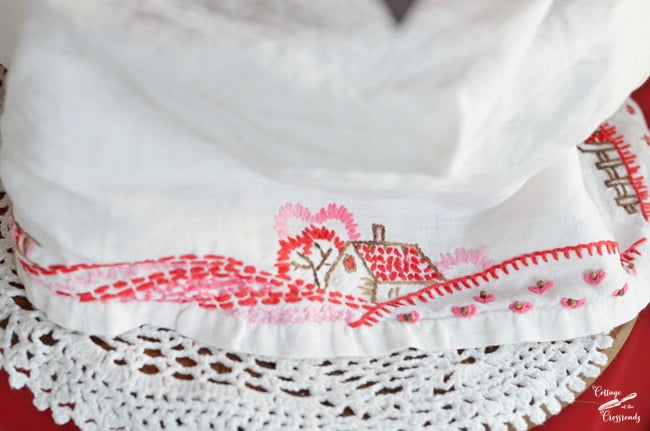 Now every tree needs a skirt, right? I remembered that I had this scrap of vintage embroidery work done in pink and red.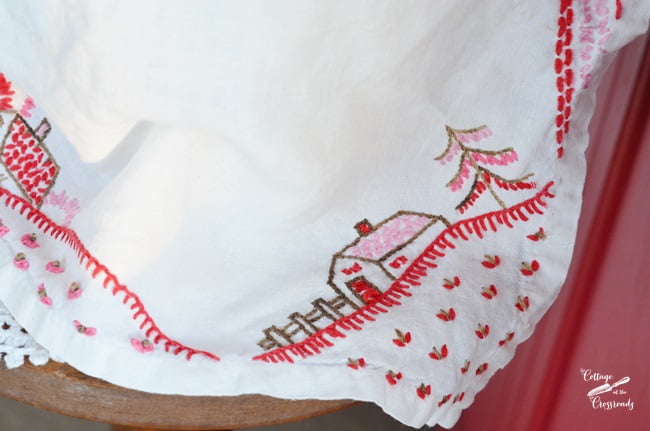 I know it looks great here as a little skirt for my tree, but I really hope to think of something that I can make with it.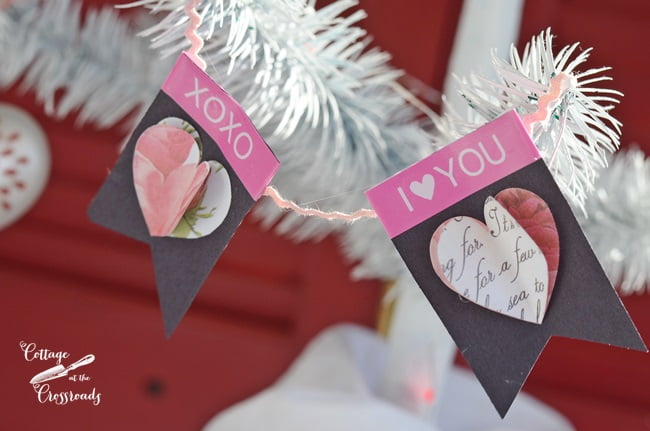 Love how my little Valentine's Day Tree turned out this year, and because I love you, dear readers, we are having a GIVEAWAY!
The nice folks at Brother are providing not one, but THREE label makers for me to give away! Who wouldn't love such a handy device to create labels for all sorts of things?
And if you can't wait to find out if you have won the giveaway, the same Brother P-Touch label maker and tape cartridges are available on (affiliate link) Amazon.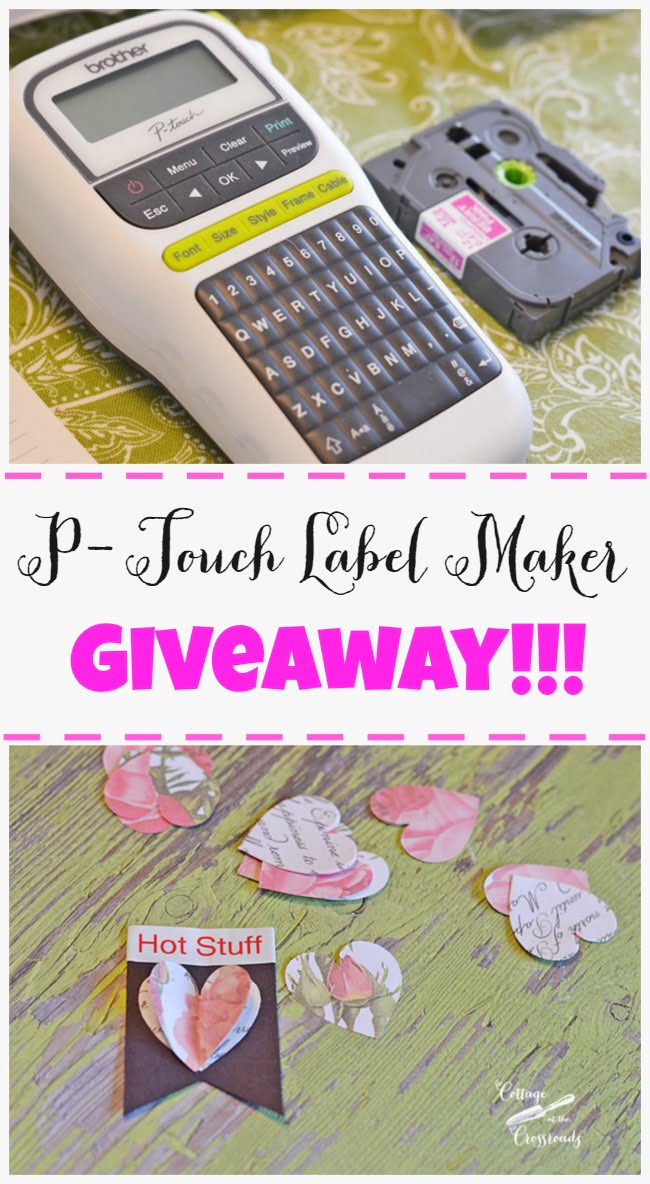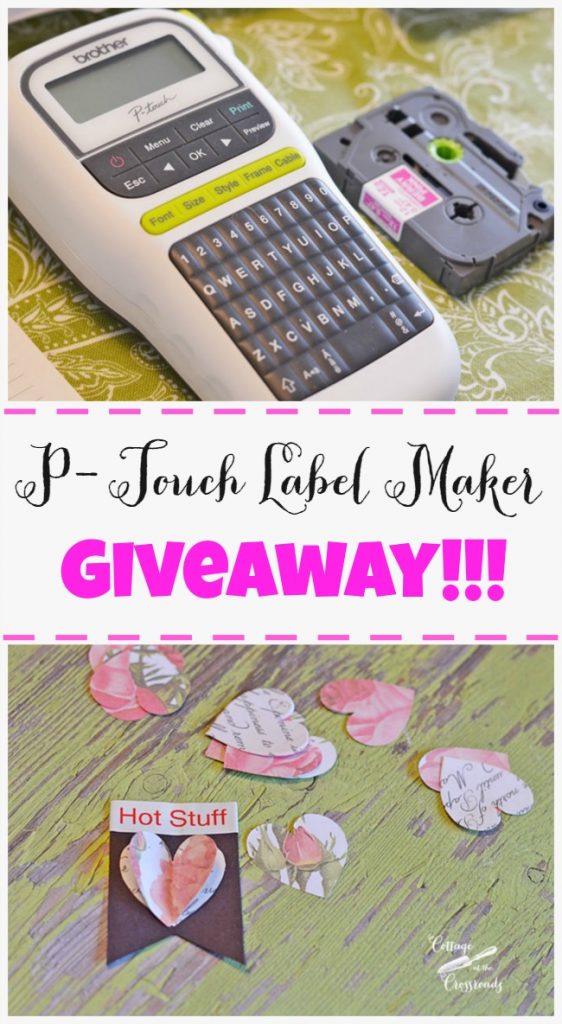 All you need to do to enter the giveaway is to leave a comment below telling me how you would use the label maker. Three winners will be randomly selected on Friday, February 17 at 6 PM. Winners will be contacted by email and will have 48 hours to respond. If no response, another winner will be chosen.
Good luck everyone!
Disclosure: I was given a Brother P-Touch PTH110 Label Maker and several cartridge tapes to review,but all opinions are mine. Some links in this post are affiliate links which means that I will earn a small commission if you make a purchase. Thanks for supporting our blog in this way. To see the rest of our policies and disclosures, click HERE.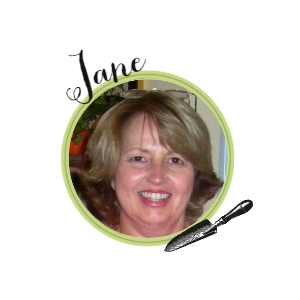 Update: This giveaway is now closed. Thanks to all who entered. The winners are Judy, Janis, and Becky and will be contacted by email.