The stockings have been hanging by the chimney for about a week now. I finished the mantel display Thanksgiving weekend, but I'm just now sharing it with you as this has been a very busy week for me.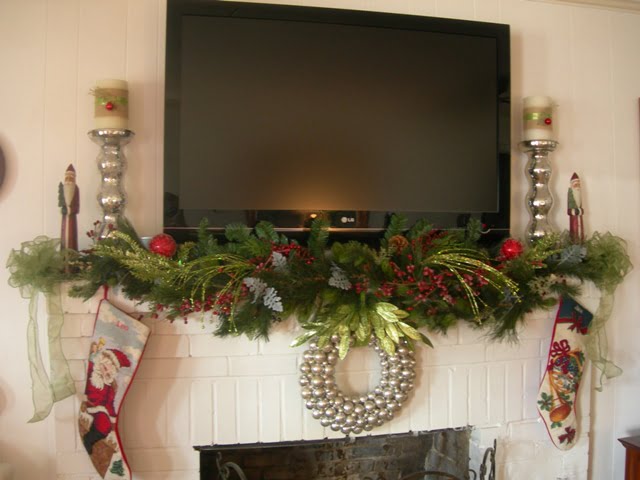 I decorated the mantel pretty much the same as the past two years except for a few minor changes. The first change is that I hung our stockings this year. For the previous two years that we've been in the cottage, I had ornaments hanging from the greenery.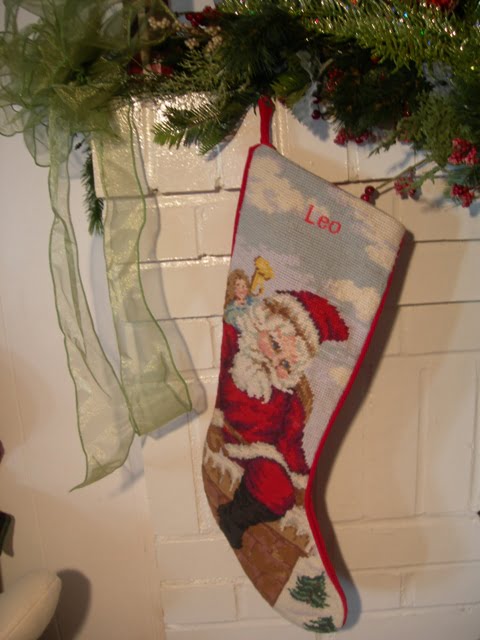 Here is Leo's stocking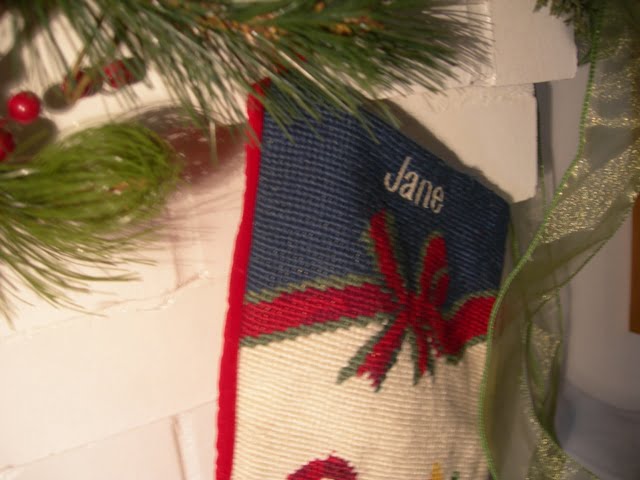 and here is mine.
The stockings are 18 years old. I ordered them the first year that we met. You can't see it, but my stocking was nibbled on by a mouse years ago. Luckily, I was able to patch it so that it's hardly noticeable.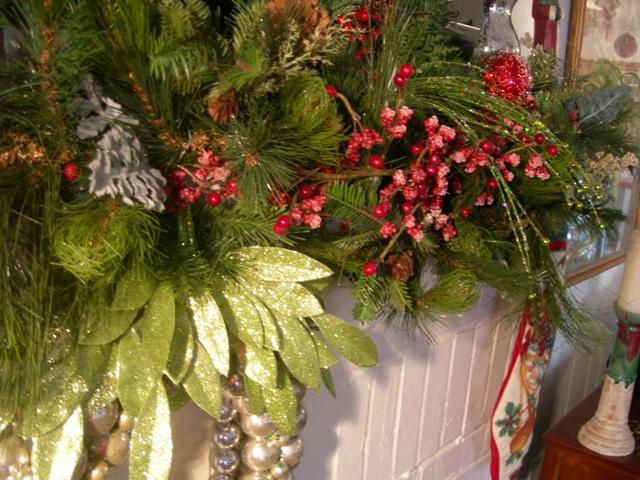 The greenery is actually two garlands that I wove together, which made it nice and full.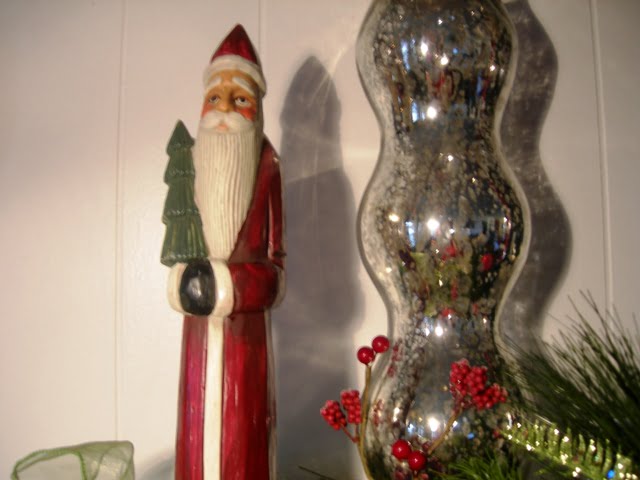 What's a mantel display without Santa? The two wooden Santas I've had forever. My mother gave them to me a long time ago.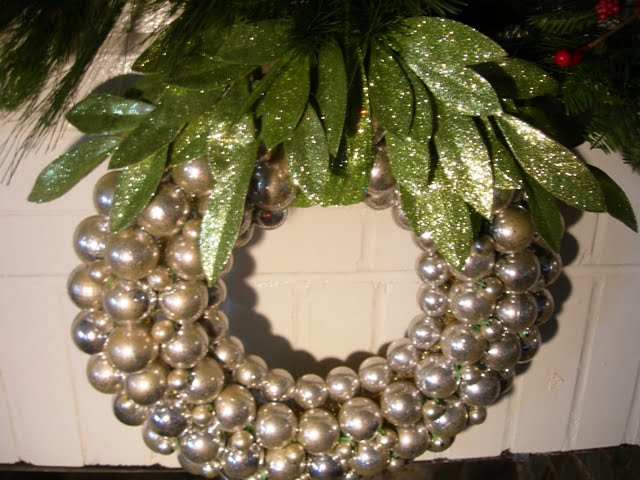 Because I hung this silver ball wreath as part of my mantel decoration, I added two new mercury glass candle holders to the display this year.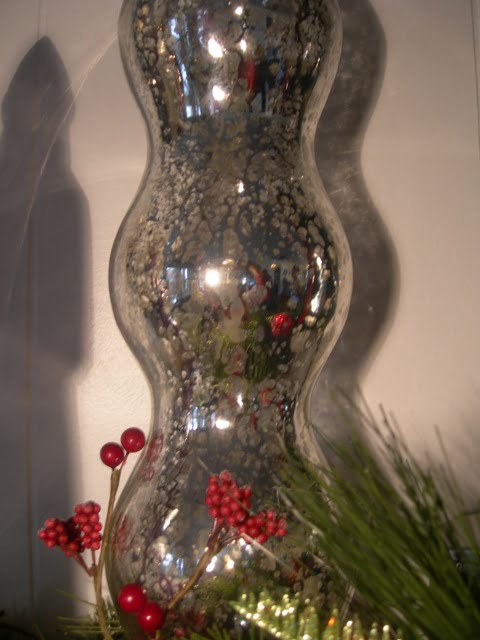 I think the shape of them mimics the balls in the wreath.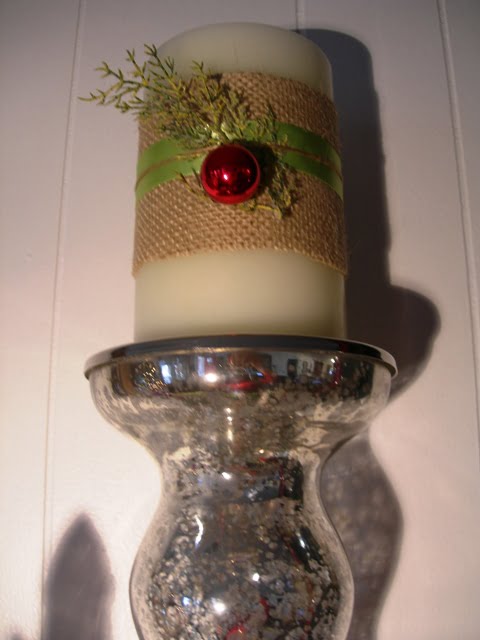 So, of course, I've got to have a little burlap going on, so I came up with this candle decoration.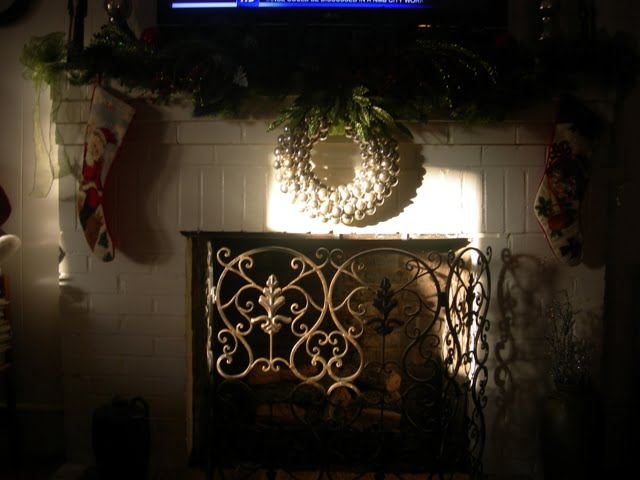 One afternoon this week the sunlight was pouring in the windows and hit the silver wreath.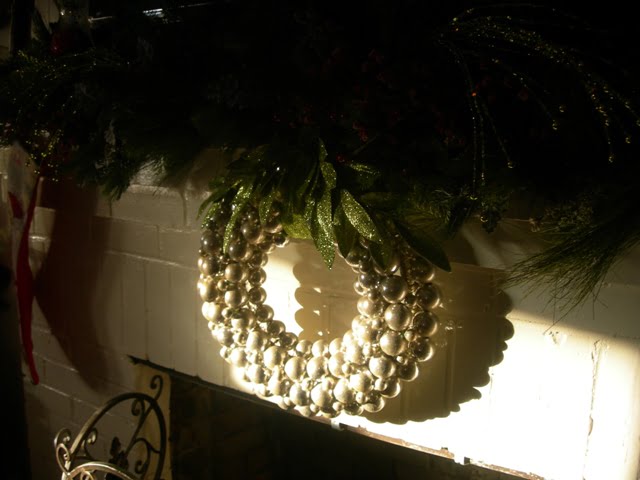 It was a beautiful sight and lasted momentarily. I'm glad I was able to capture it.
Have you been decorating for Christmas? Our trees are up, and I'll show you those soon.