The front porch has been decorated for Christmas!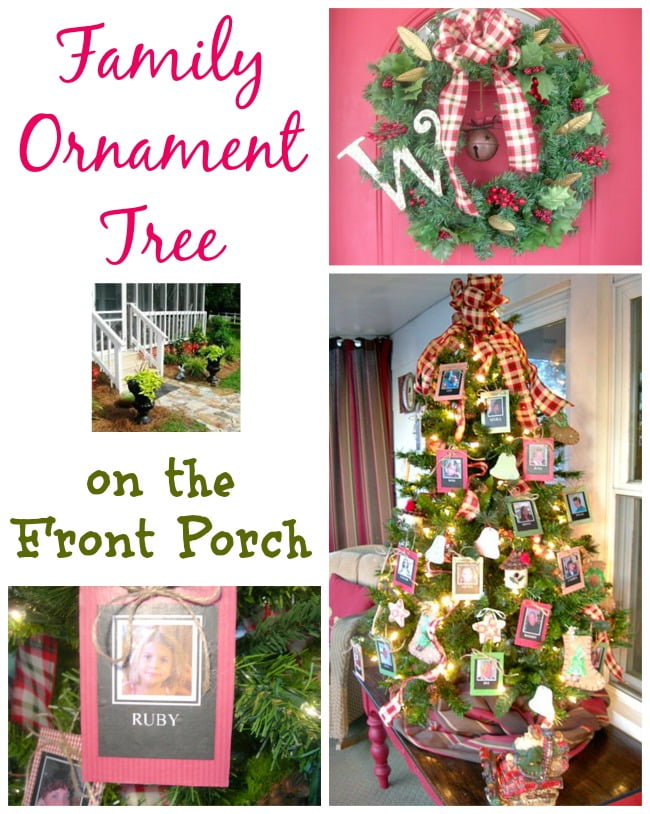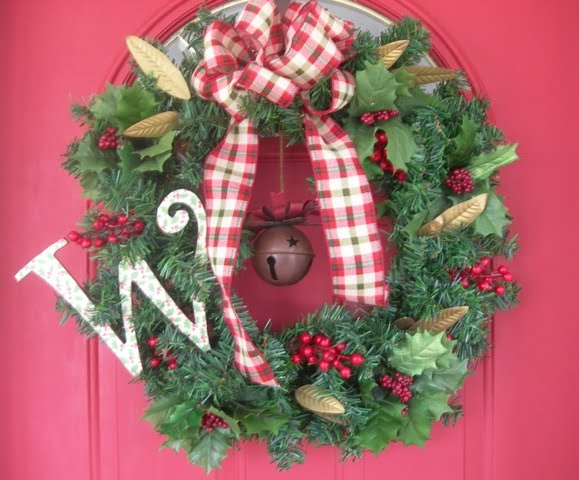 Here you see our wreath on our front door. This wreath is one that I've had for several years, but I reworked it for this year.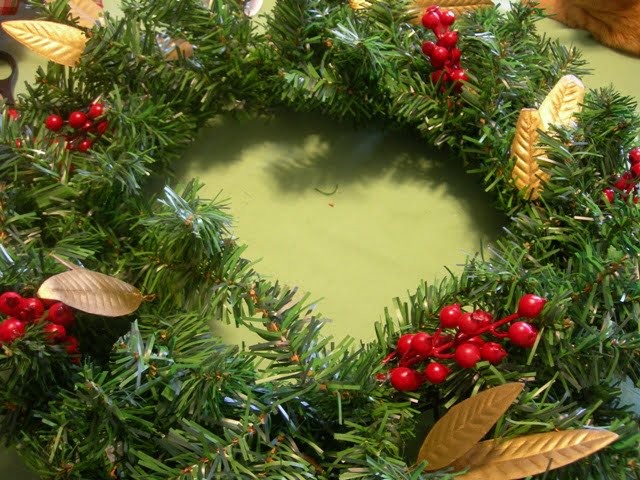 I had yanked off some poinsettias and pine cones from the wreath but left on these berries and gold leaves.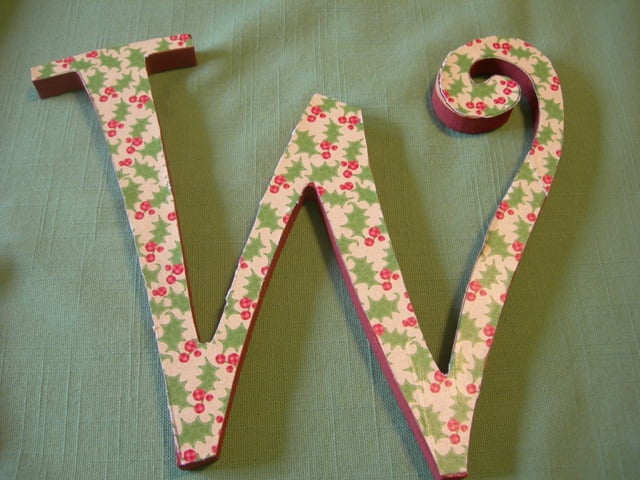 I had already painted and decoupaged some scrapbook paper onto this wooden initial that I used on the fall wreath.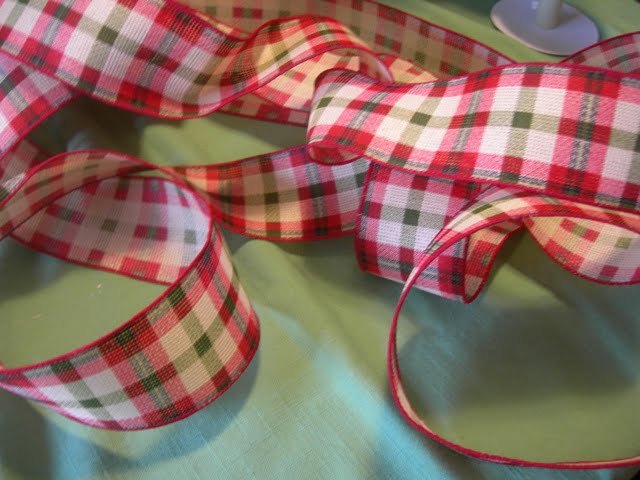 I knew that I wanted some plaid ribbon for the wreath, and I had been looking for some for weeks. I finally found it at J C Penney's, and it was on sale for half price. Yay!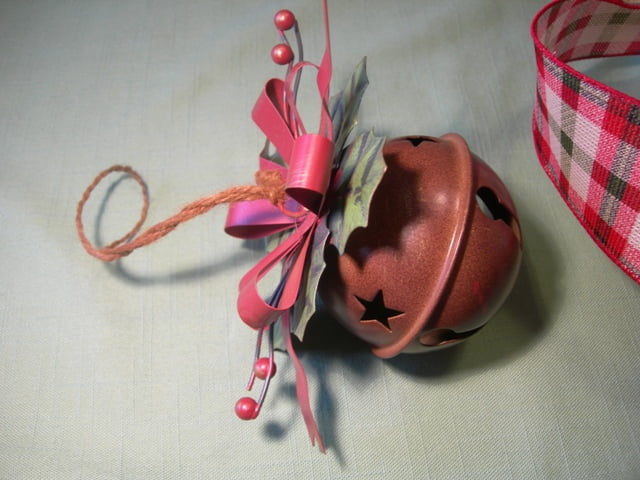 I decided to add this bell that a friend of mine gave me several years ago.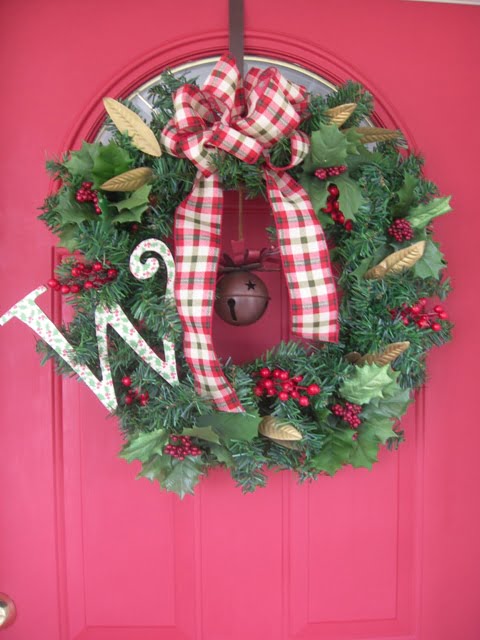 I added some artificial holly leaves that my sister-in-law passed on to me. They go perfectly with the scrapbook paper on the initial. So here's the 2011 wreath.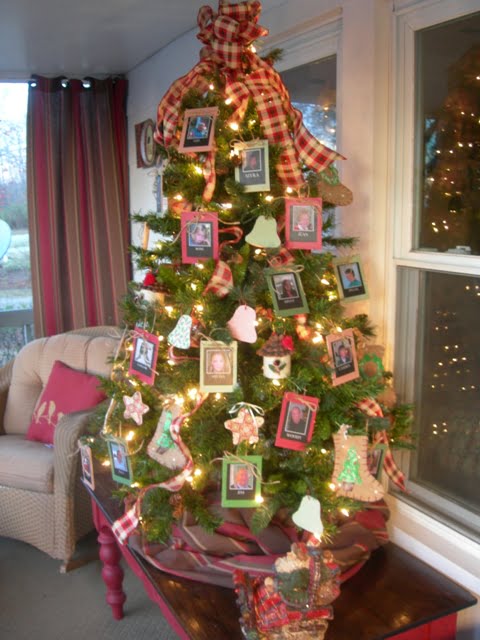 And the front porch tree is up and decorated!
Now that is no small feat. I have been working on some ornaments for this tree for the past several weeks. And last night we had some high winds which blew the tree over. Luckily, I had not put any ornaments on it yet because I did not finish them until today.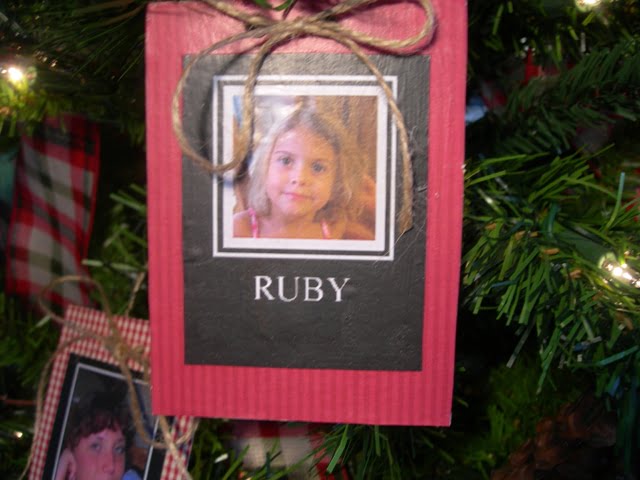 I decided to make an ornament with everyone's picture who is coming to the Crossroads Christmas Eve. We have a big family gathering that is always a lot of fun and special to each of us. So everyone can take home his or her photo as a memento of this year's Christmas at the Crossroads.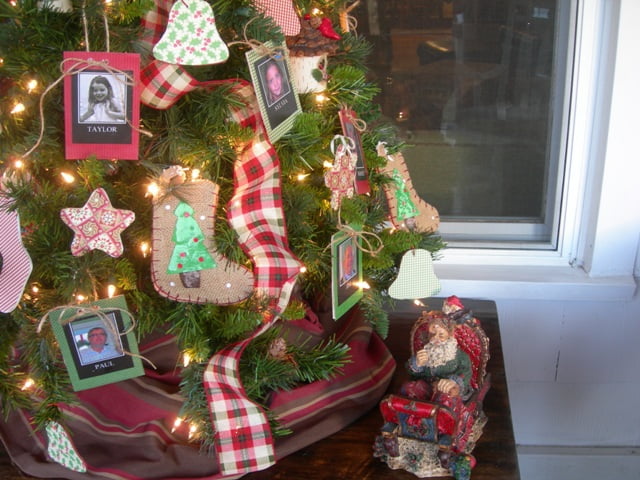 I made the ornaments by gluing some scrapbook paper to balsa wood rectangles and then decoupaging the photos onto them. I also glued some of the scrapbook paper to some small wooden ornaments that I already had. Last year's little burlap stockings are making a reappearance on the tree.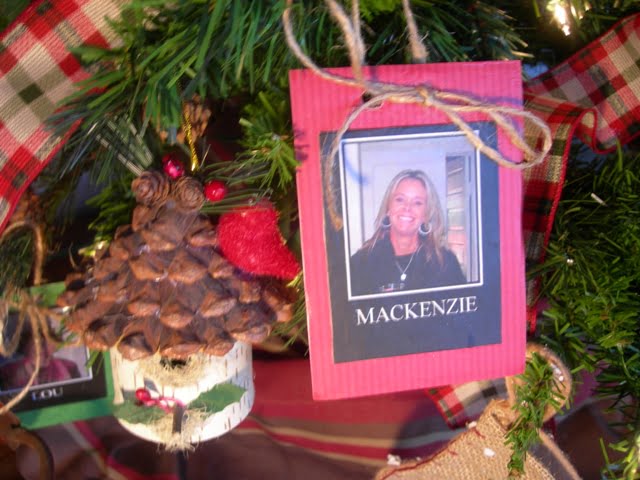 I did add 4 of these little birdhouse ornaments that I found at Walmart for $1.99 each. I bought all they had left.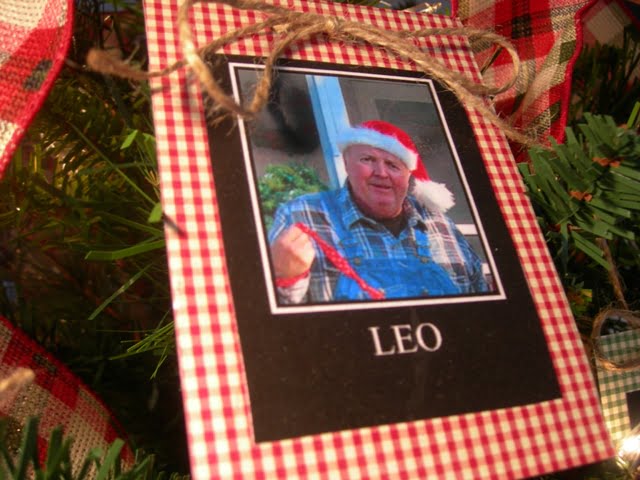 Here is Leo's ornament. I'm going to show a lot more photos of the tree so family members can see their ornaments.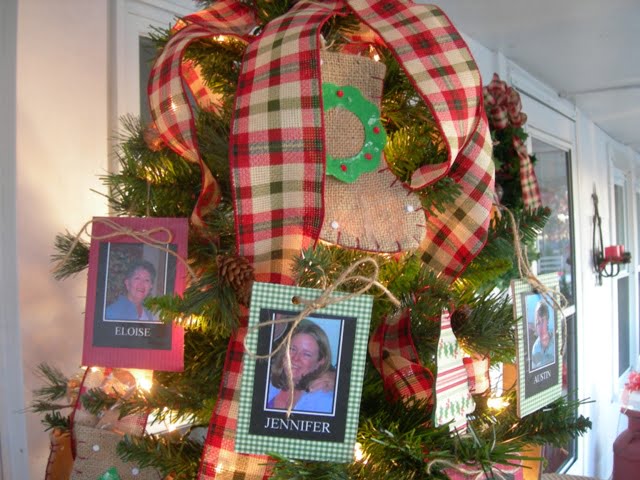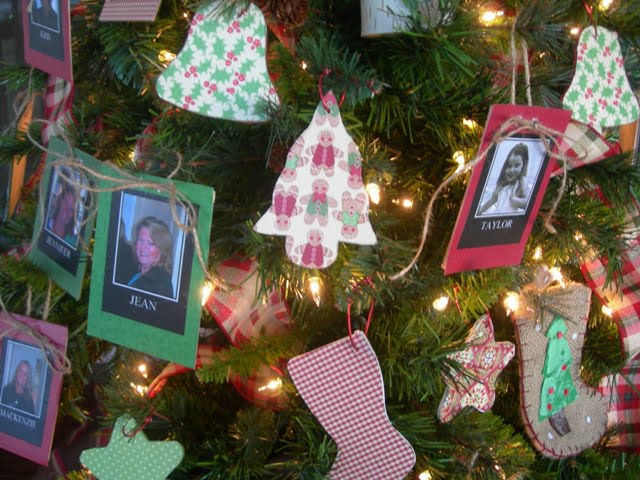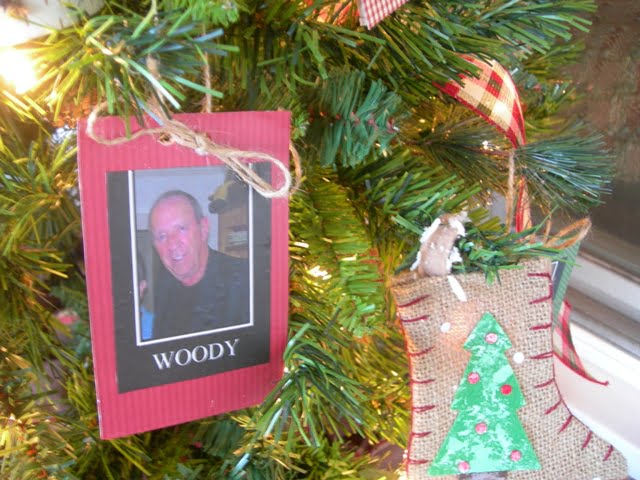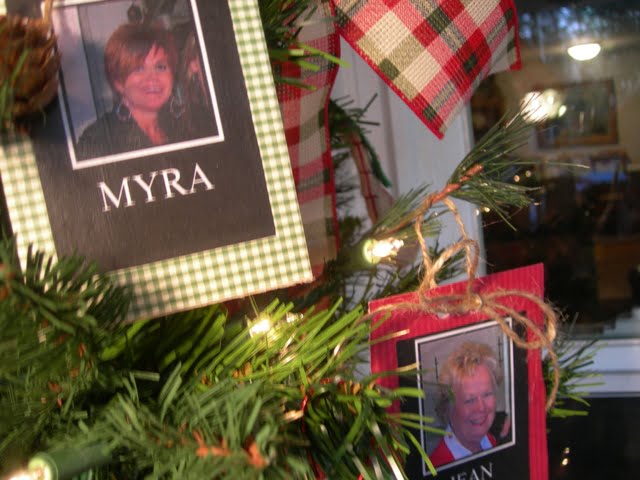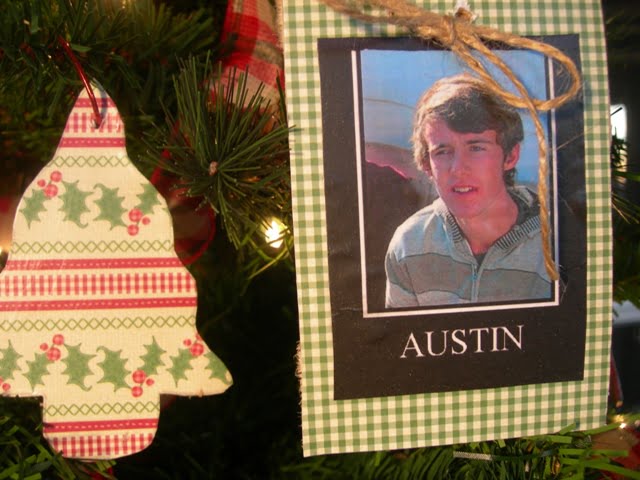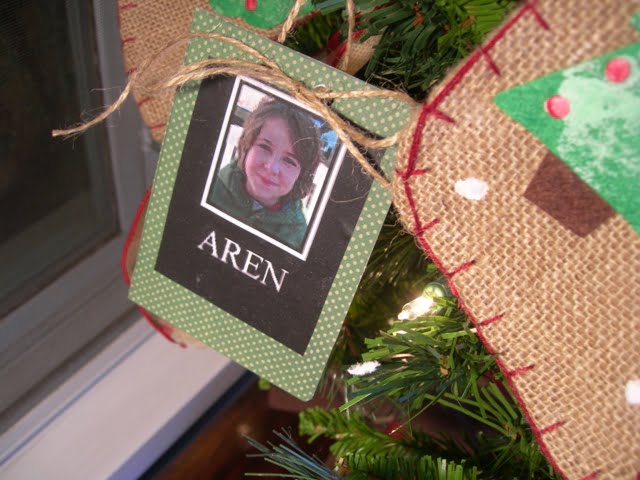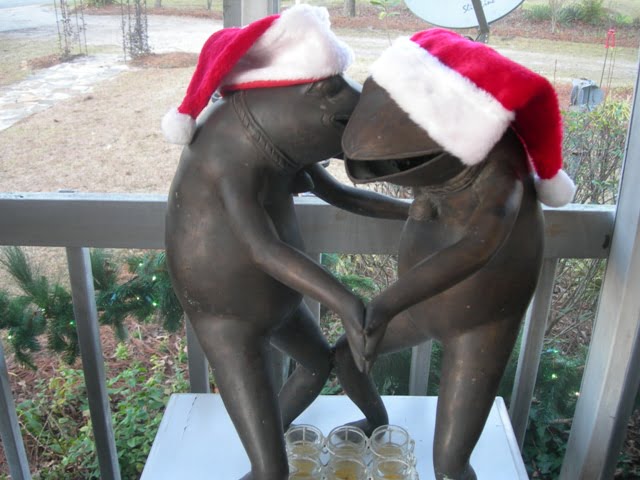 The dancing frogs on the porch are ready for Christmas!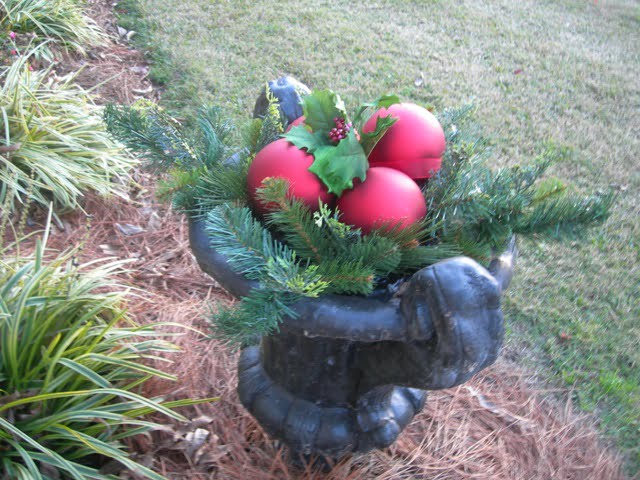 And I did get those red balls in the urns at the entrance to the front porch.
I haven't shown you our tree inside the house yet, but I will soon. I hope all your decorating is about finished like mine. I'm ready to start thinking about food and baking.