Summer squash varieties like Zucchini, Yellow squash, Pattypan, and Cousa are excellent sources of Vitamins A, C, and B6. The tender edible skins and flesh also make them a versatile ingredient to a dish or a star player.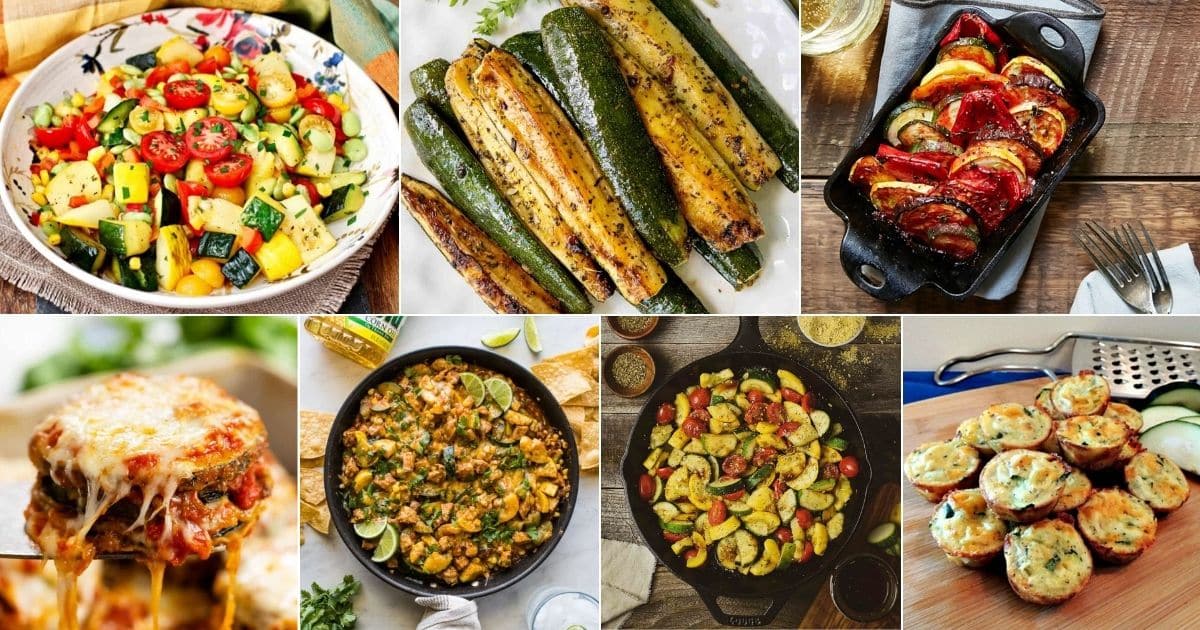 Unlike winter squash, summer squash has a short shelf-life. But don't worry; there are many delicious ways to use them.
If you find yourself with a large harvest of summer squash, put them to use in these 27 summer squash recipes to impress your guests at dinner parties, cookouts, and family gatherings.
Contents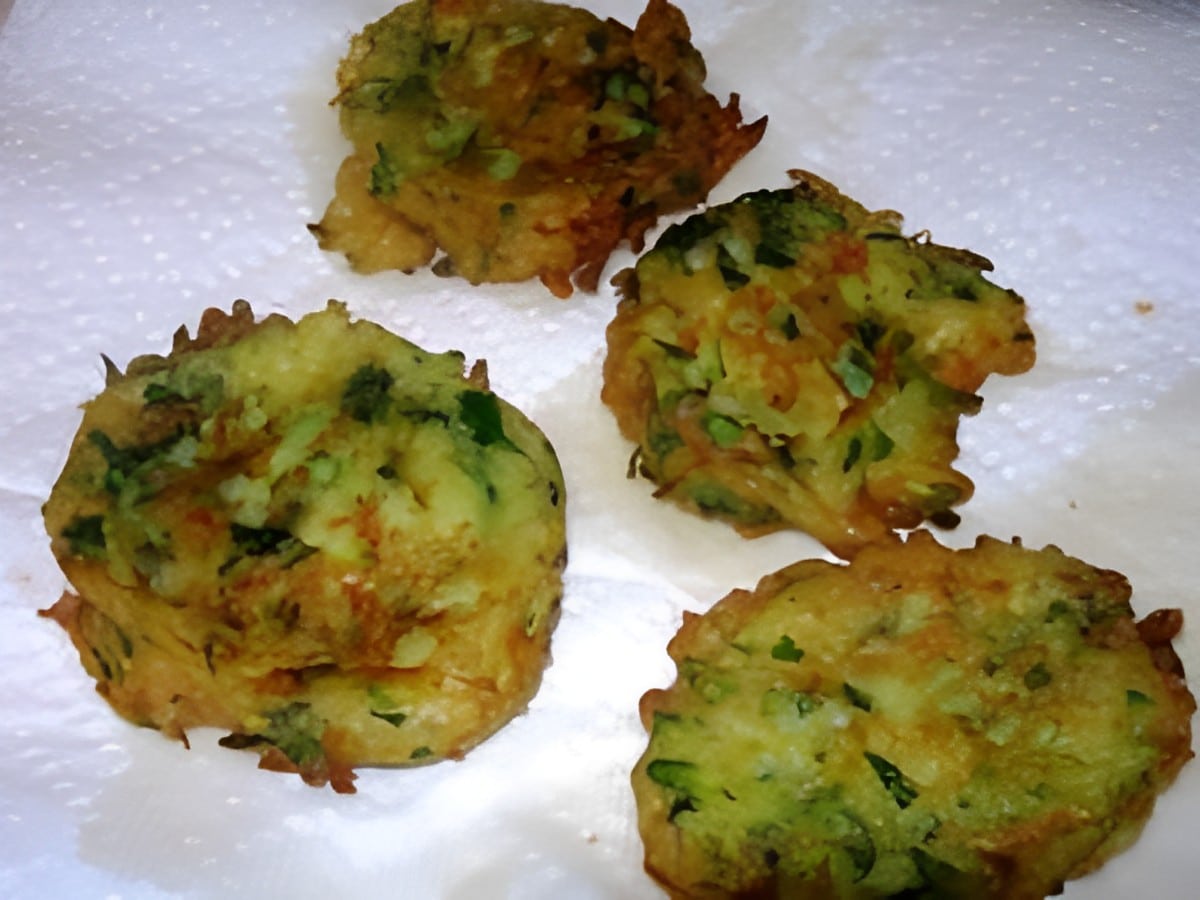 Whip up these delightful zucchini fritters with the help of on-hand ingredients like flour, milk, and eggs. The fresh, crisp fritters are an excellent summer substitution for a potato side.
If you are drowning in zucchini, these can be frozen and heated later. It's an excellent idea for those days when you want to dazzle up a dish in no time flat.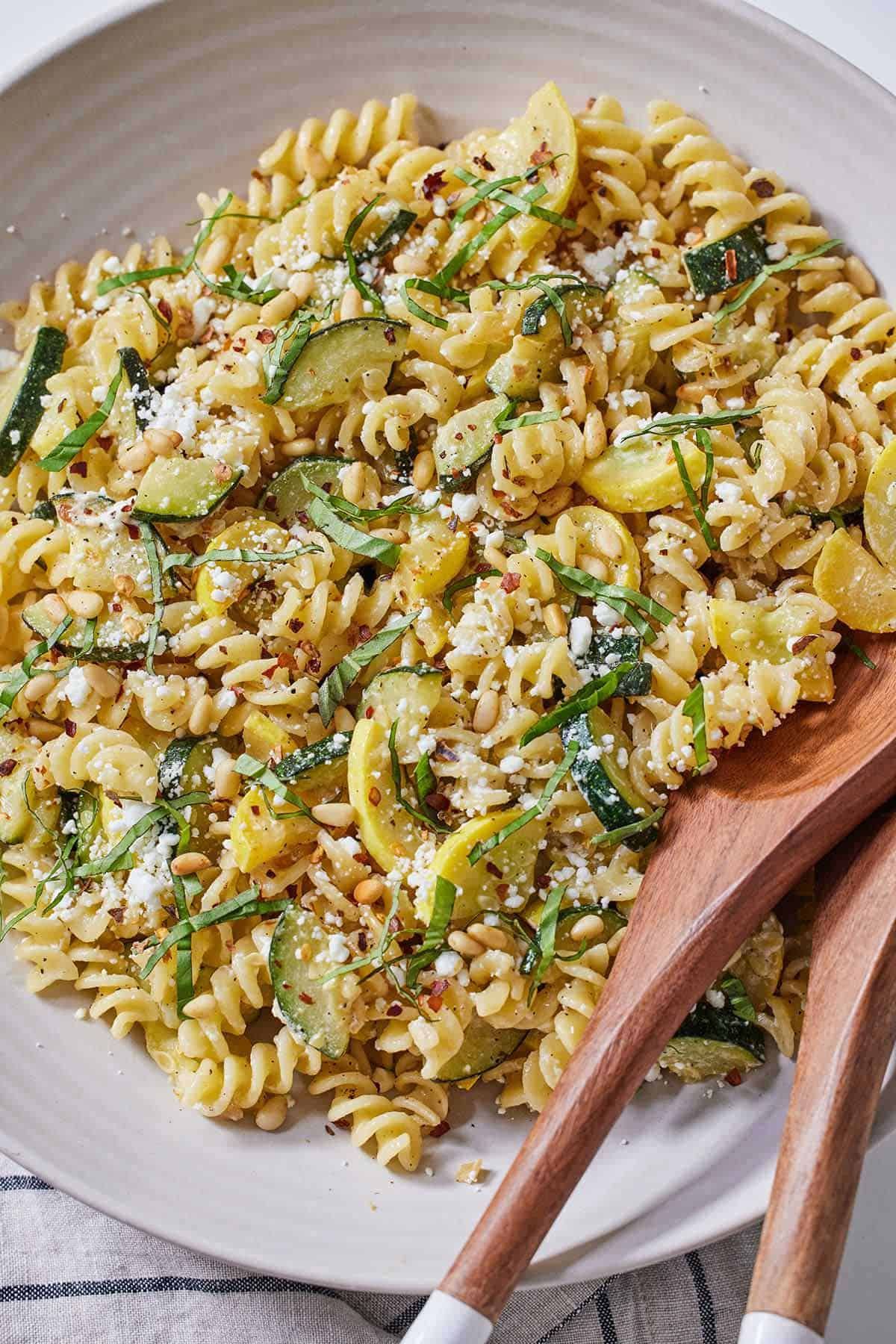 Impress your guests in under 30 minutes with this fresh and easy-to-throw-together summer squash pasta. Serve with wine or a zingy homemade lemonade.
Featuring zucchini, yellow squash, and basil, this recipe is great for showing off your homegrown veggies and herbs.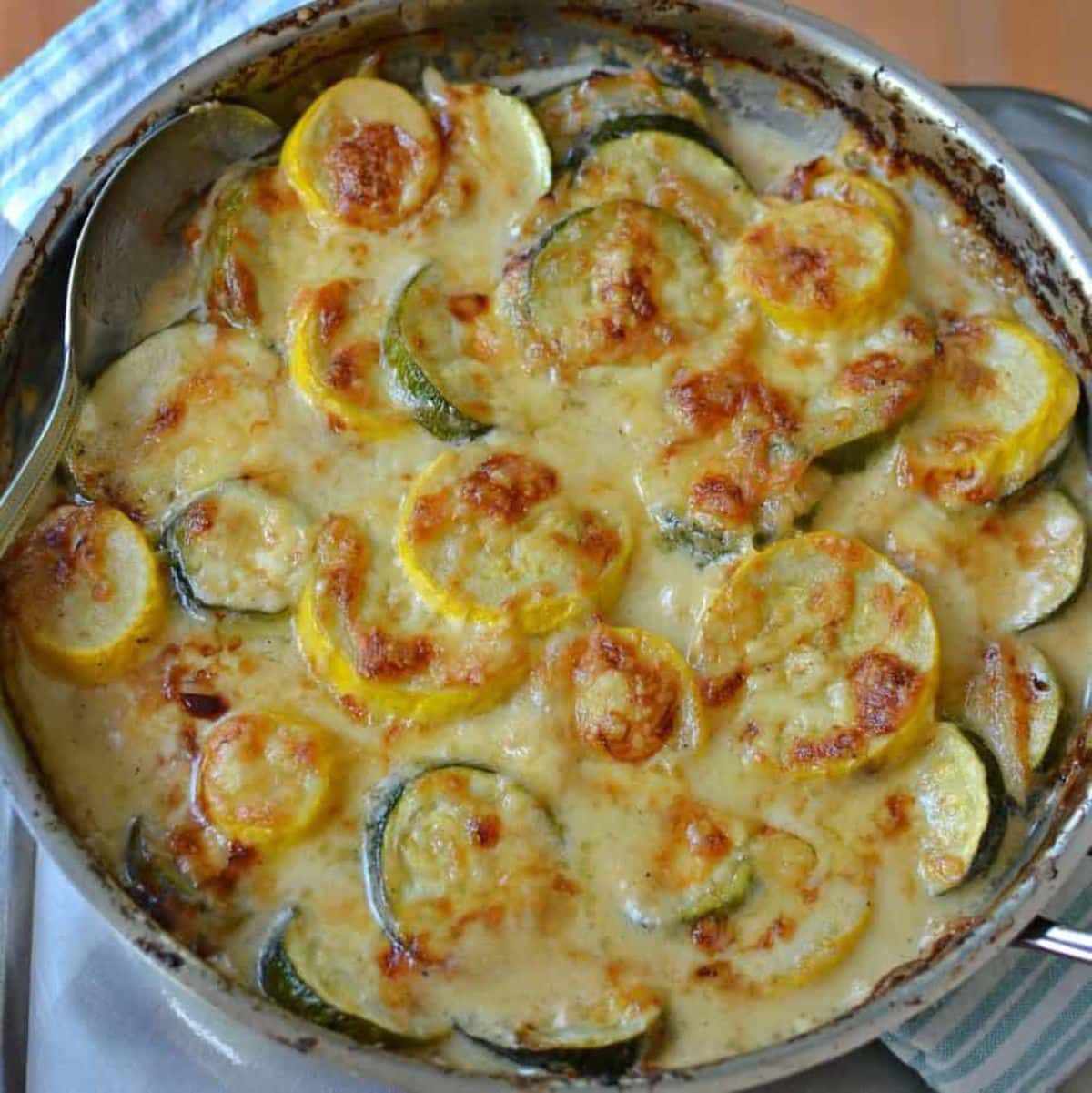 Potato gratin is an exquisite, decadent dish for warming fall and winter meals. With the zucchini gratin with yellow squash recipe, you can use your summer squash harvest for a lighter, still indulgent side.
This one only takes about 20 minutes to make. Since squash is more tender than potatoes, it bakes quickly and perfectly.
Try this one for a mid-week meal or your next summer dinner party alongside pork, chicken, or ham.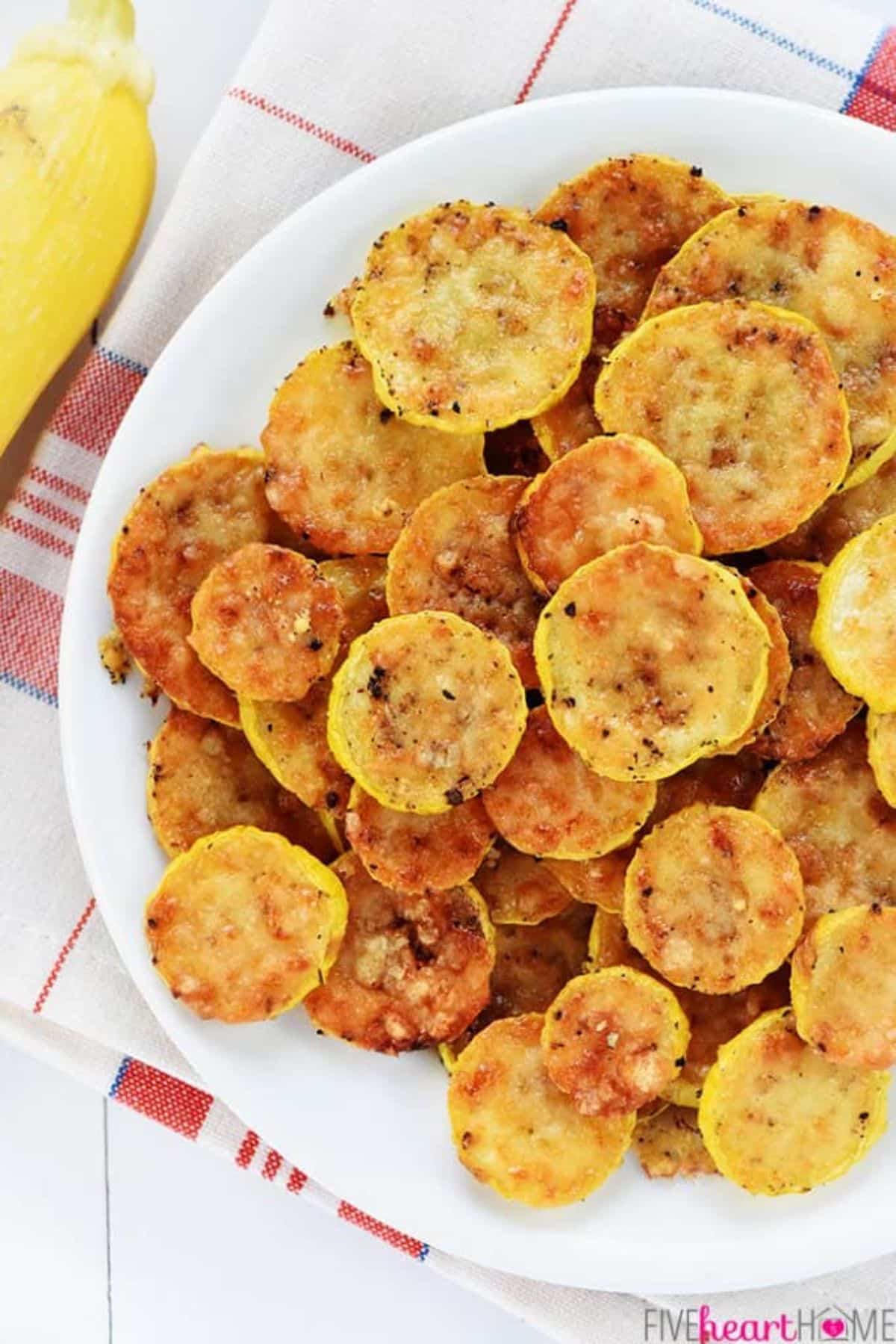 All you need for this impressive side is yellow squash, grated parmesan, and about 20 minutes. The baked parmesan yellow squash comes out tender and crispy.
Try this recipe alongside pasta or fish. It also makes an excellent, unexpected game-day snack for the vegetarians in your life.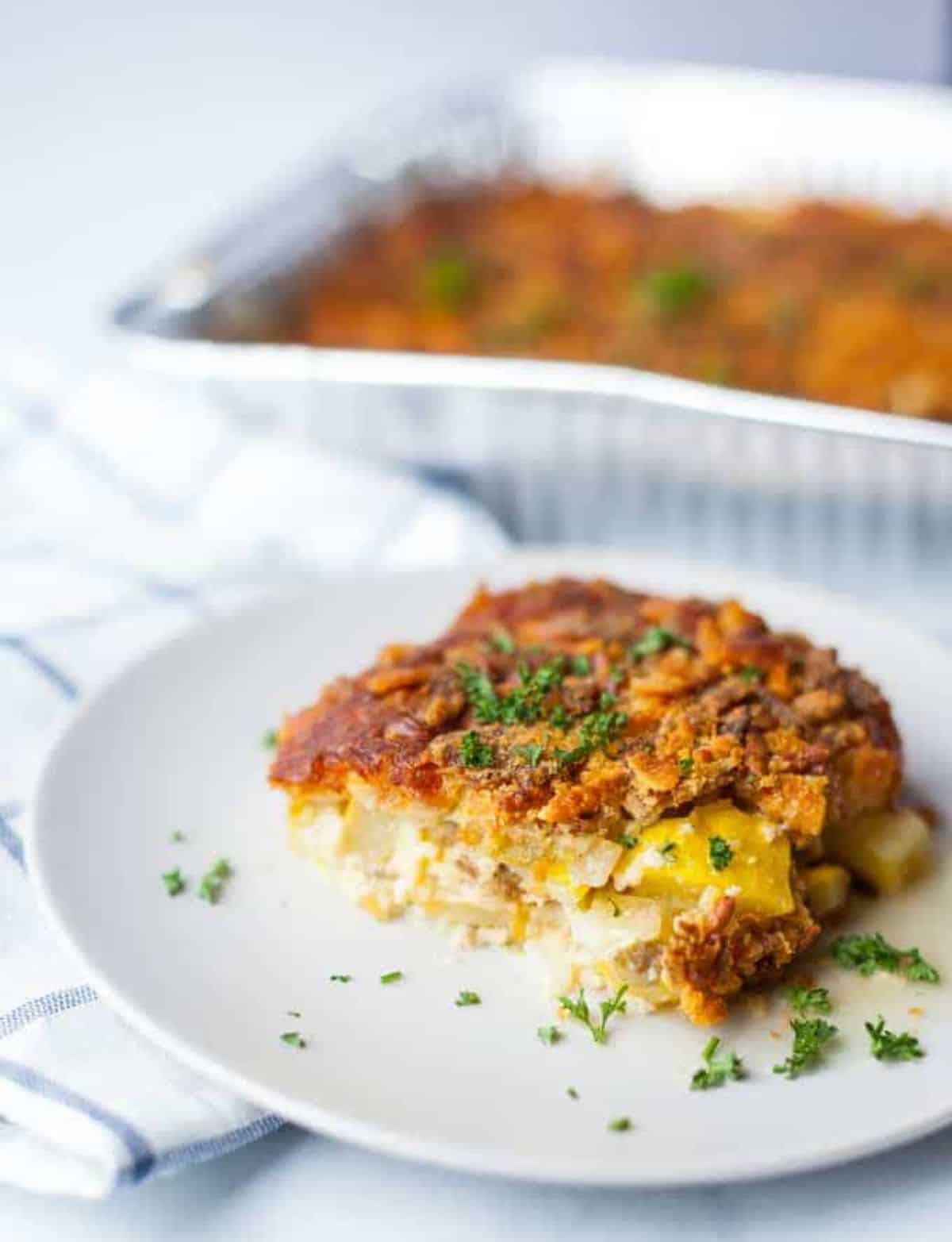 Comfort food is always in fashion. The green chile yellow squash casserole is a comforting, hearty dish that will warm the hearts and souls of your family and friends.
This Tex-Mex vegetarian recipe is the perfect thing to take along to a potluck. This one will impress guests, even if they aren't technically your guests.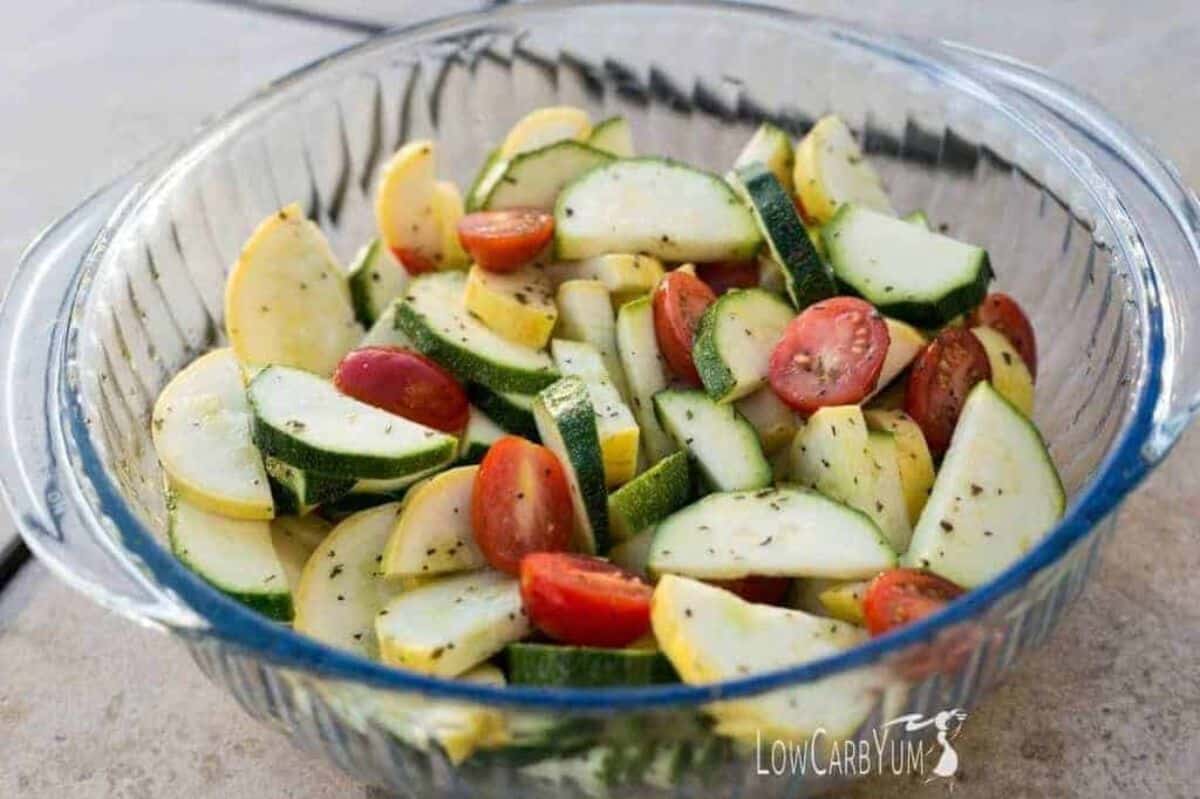 Knowing what to do with your harvest's squash and tomatoes can be challenging. This summer zucchini and squash salad with tomatoes is an excellent way to go through some of your garden's bounty.
Serve this at your next cookout, or keep a bowl in the refrigerator for a healthy mid-day snack.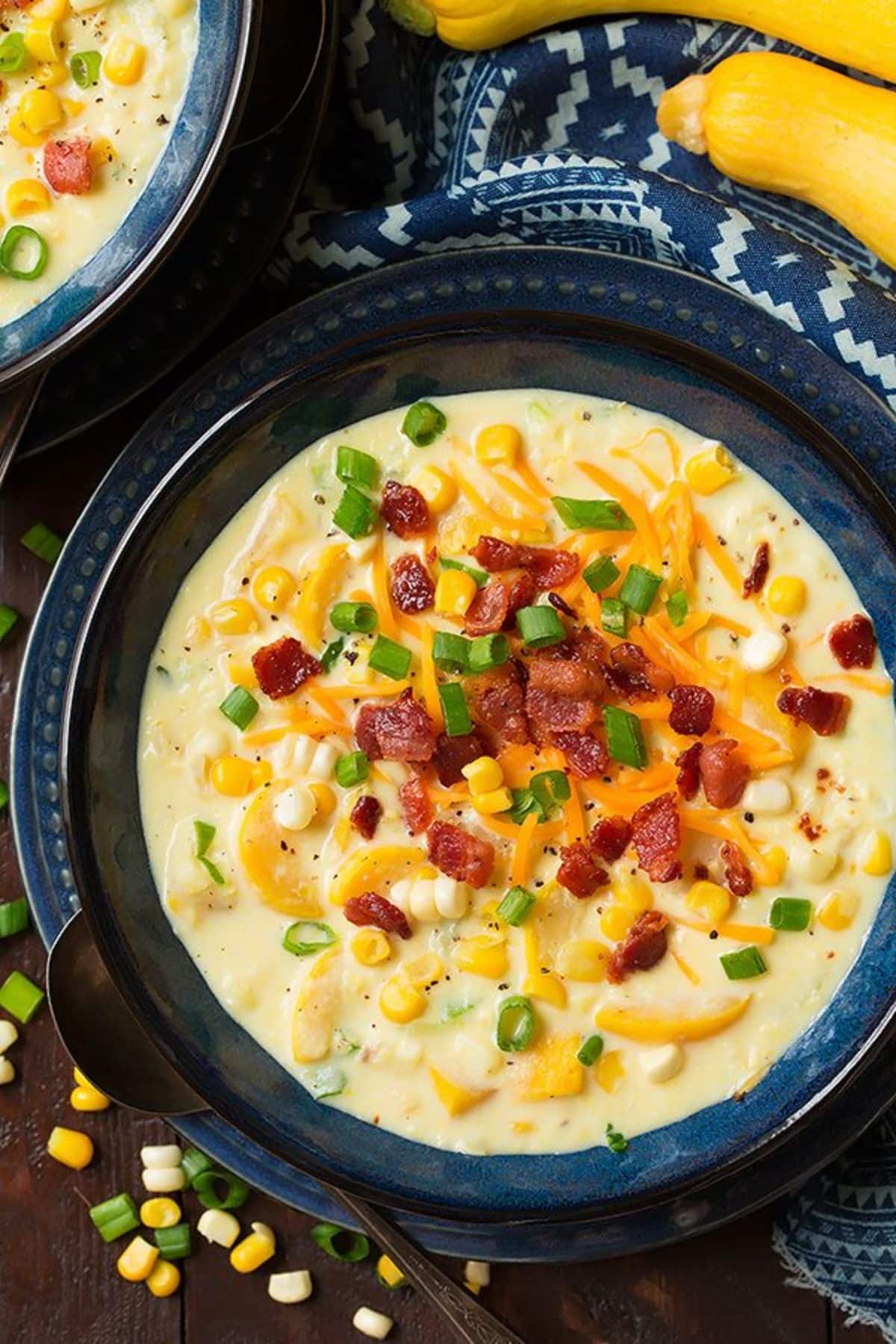 Hot soups aren't typically known for being summer food. But why not? Creamy soups are comfort food, and we need comfort year-round.
The summer squash and corn chowder is a creamy, fresh, light soup perfect for warmer months.
For a fun twist on a classic, serve this soup alongside fresh tomato sandwiches!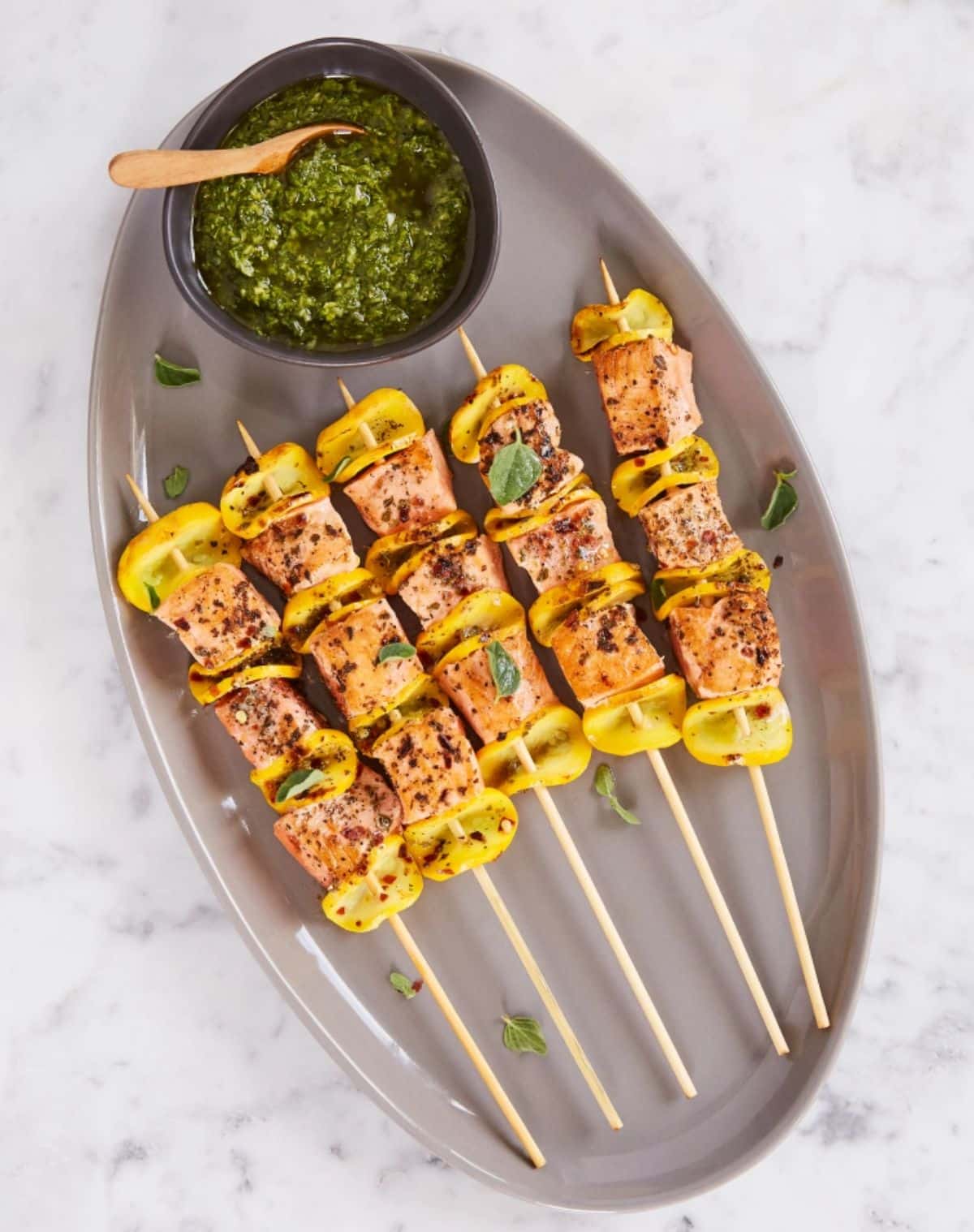 One of the keys to impressing your guests is using high-quality, simple ingredients. With only a few herbs and spices, you can take those ingredients and celebrate them.
This wild Alaska salmon and summer kebabs recipe is perfect for making an impression during an intimate dinner party.
These kebabs whip up in under 30 minutes on a skillet. They are beautiful to look at and fun to eat.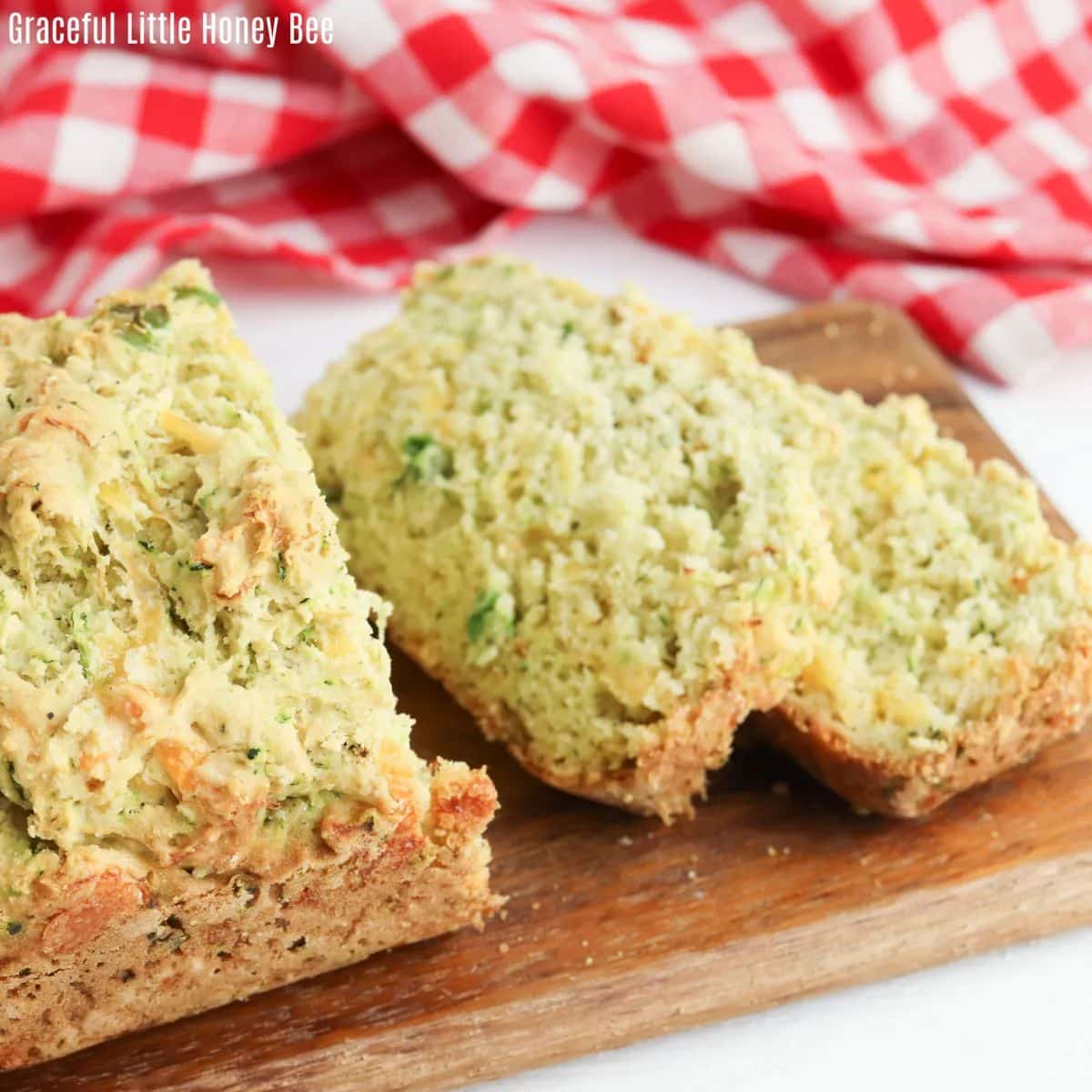 Ever want fresh bread to go along with a meal, but you don't have hours to knead and proof? This herb and cheddar squash bread don't require yeast.
The recipe calls for dried herbs, but you could snip some fresh herbs to take this savory bread to the next level.
Serve in place of French bread or biscuits. Try with quiche, lasagna, or for brunch.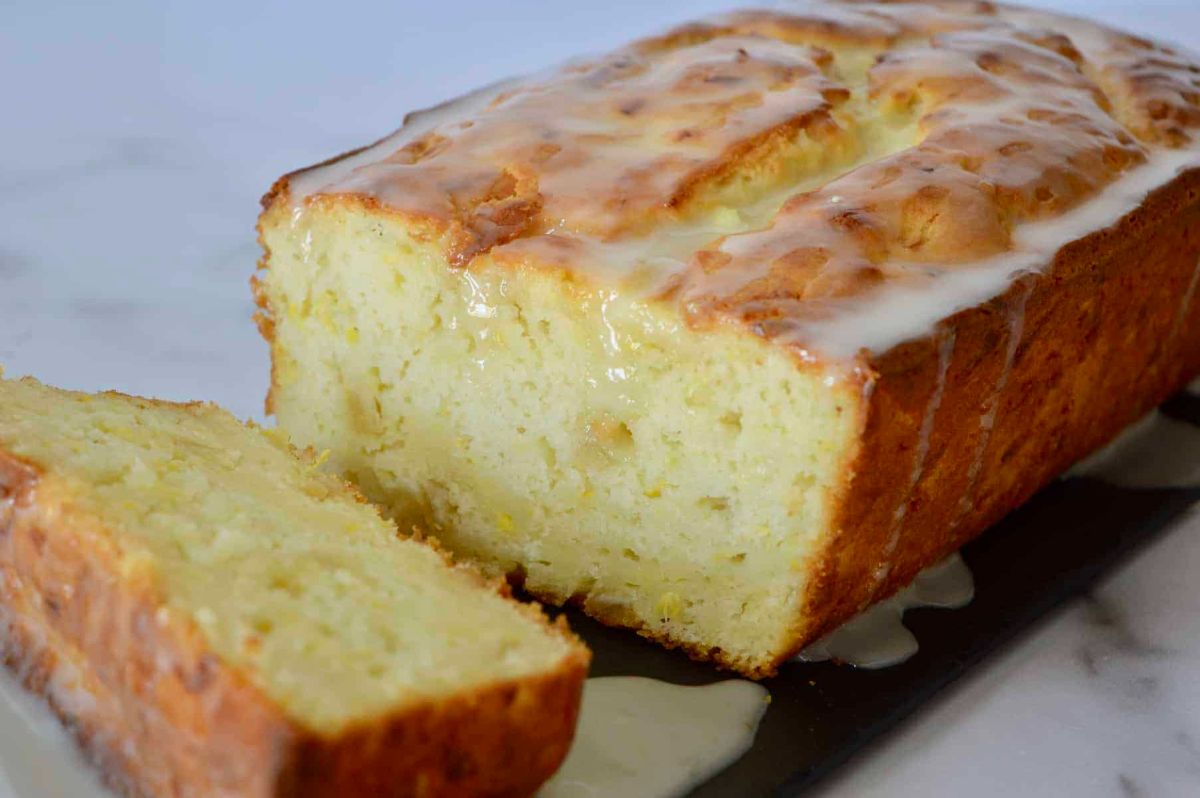 This next one is a surprising, mind-blowing twist on zucchini bread. If you have a ton of yellow squash and a sweet tooth, check out this lemon summer squash bread covered in a honey lemon glaze.
Yellow squash has a neutral flavor and is a lovely base for this lemon and lemon zest recipe.
This is one to try for a picnic, cookout, or as a sneaky way to get the kids to eat veggies!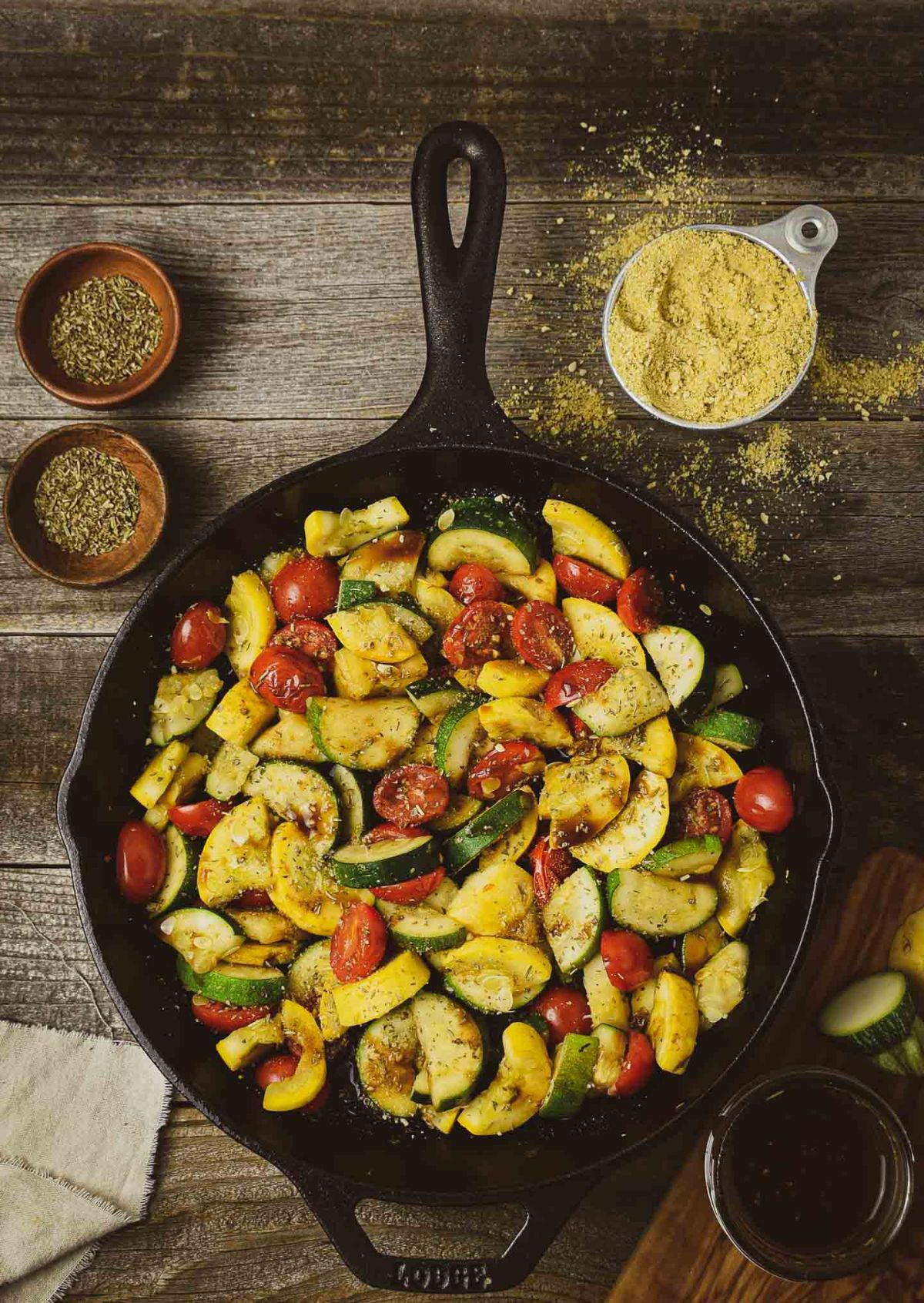 For your next gathering, prepare something all your guests can eat. This summer squash saute recipe is vegan, gluten-free, and oil-free.
This one cooks up quickly for a delicious side. For a healthy meal, serve over rice. For an even more nutritious meal, toss with spinach for a delightful salad.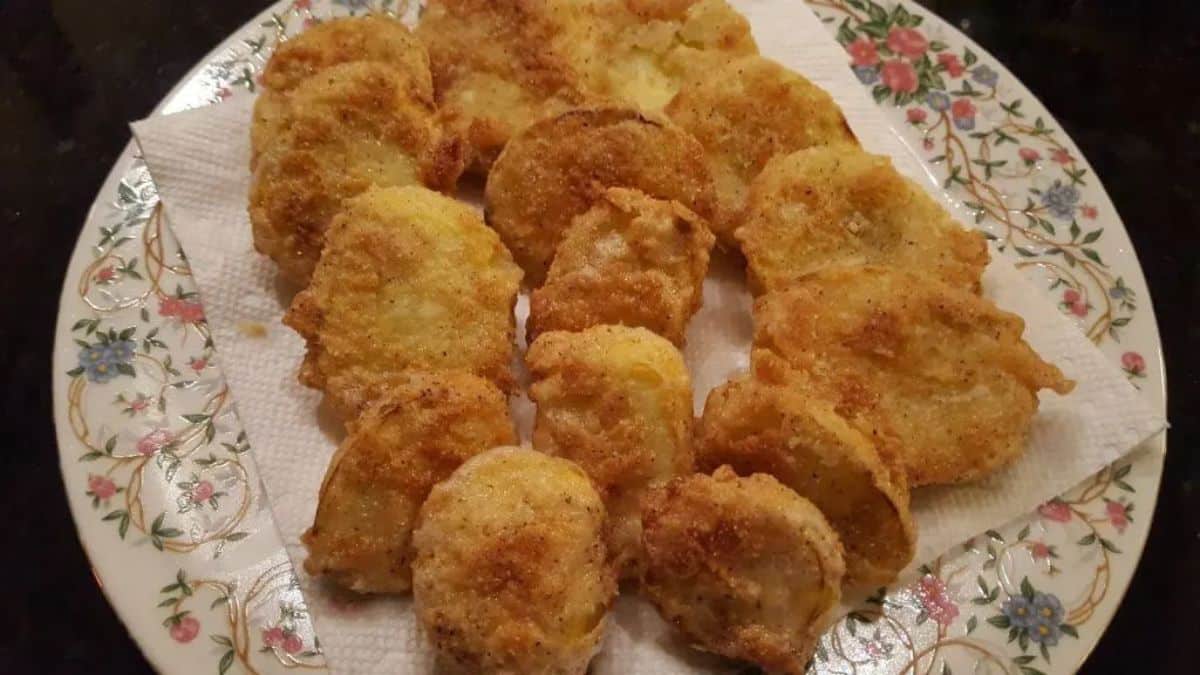 Break out the buttermilk, cornbread, oil, and skillet for this sublime Southern classic. These Southern fried squash coins are tender, light, and irresistibly crispy on the outside!
They are an excellent accompaniment to a summer barbeque or family-fried chicken feast.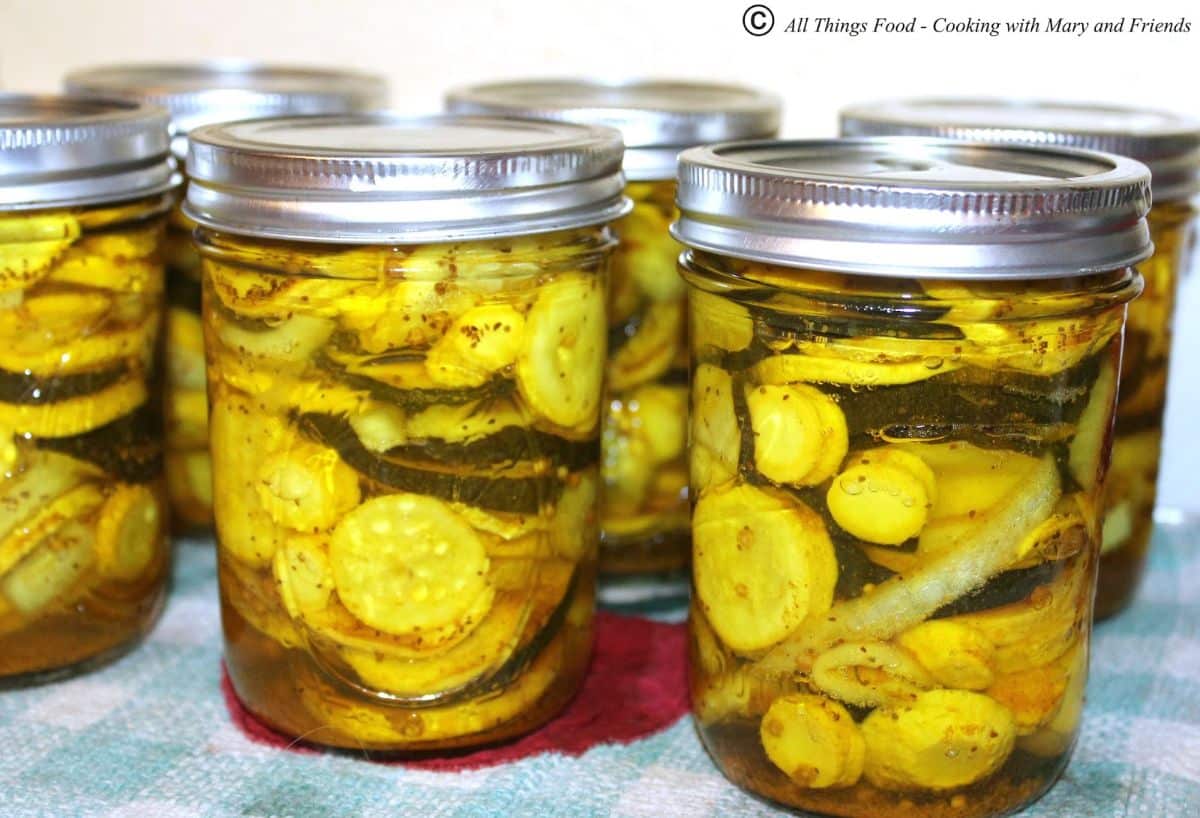 Whenever you're worried about having more garden-grown vegetables than you can eat, you can preserve them by pickling them and enjoy them through the year with salads, sides, and sandwiches.
These, of course, make great gifts and can be given to friends who might need more time to cook with any gifted fresh vegetables.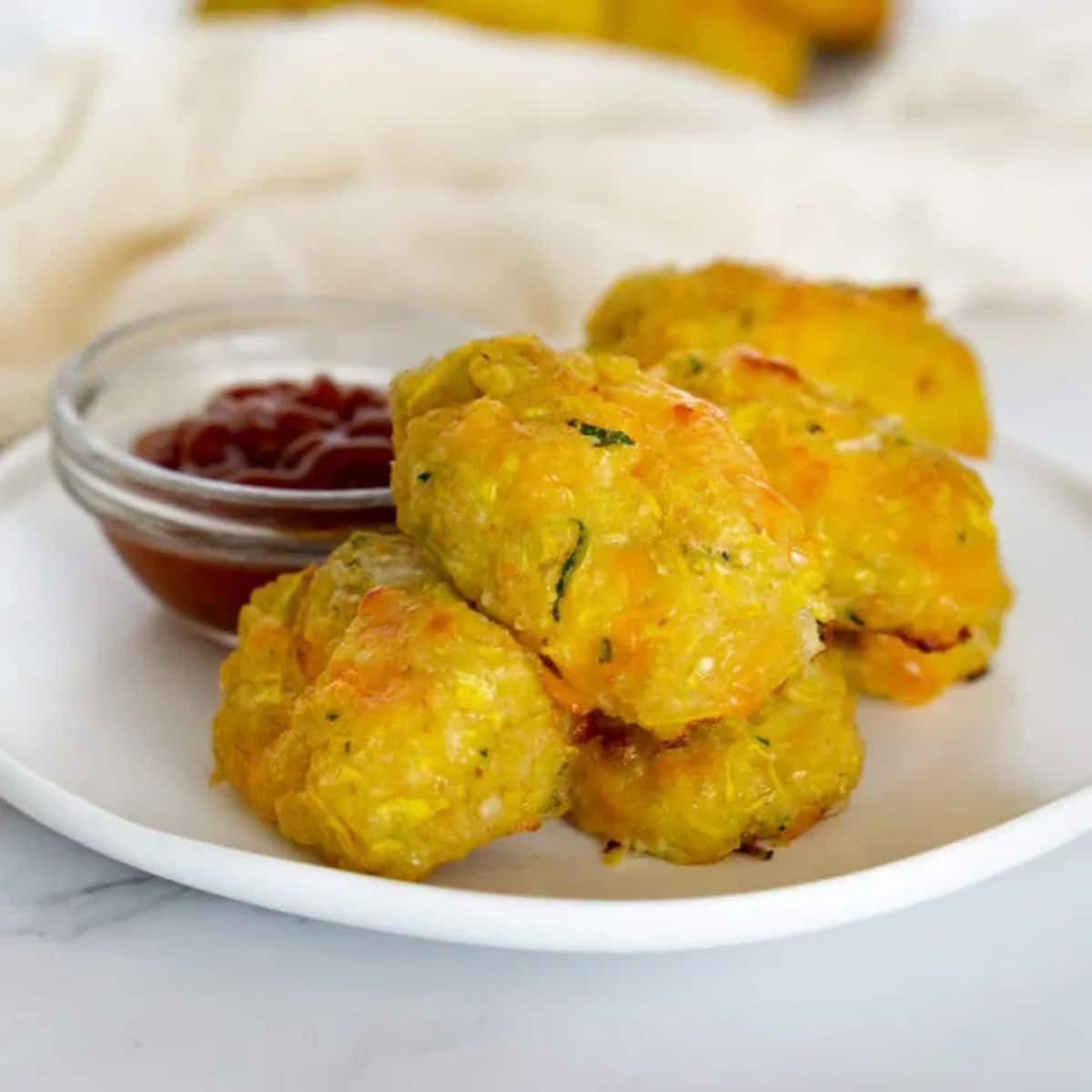 People always love new twists on old favorites. These yellow squash tots with garlicky yogurt dip are a fantastic, crispy take on the traditional tot. Bright yellow, and fun to pop, these are a favorite for kids.
Try these tots with burgers, fried fish, or even for breakfast with your bacon and eggs. This recipe has a dip suggestion, but feel free to experiment and discover your favorite condiment.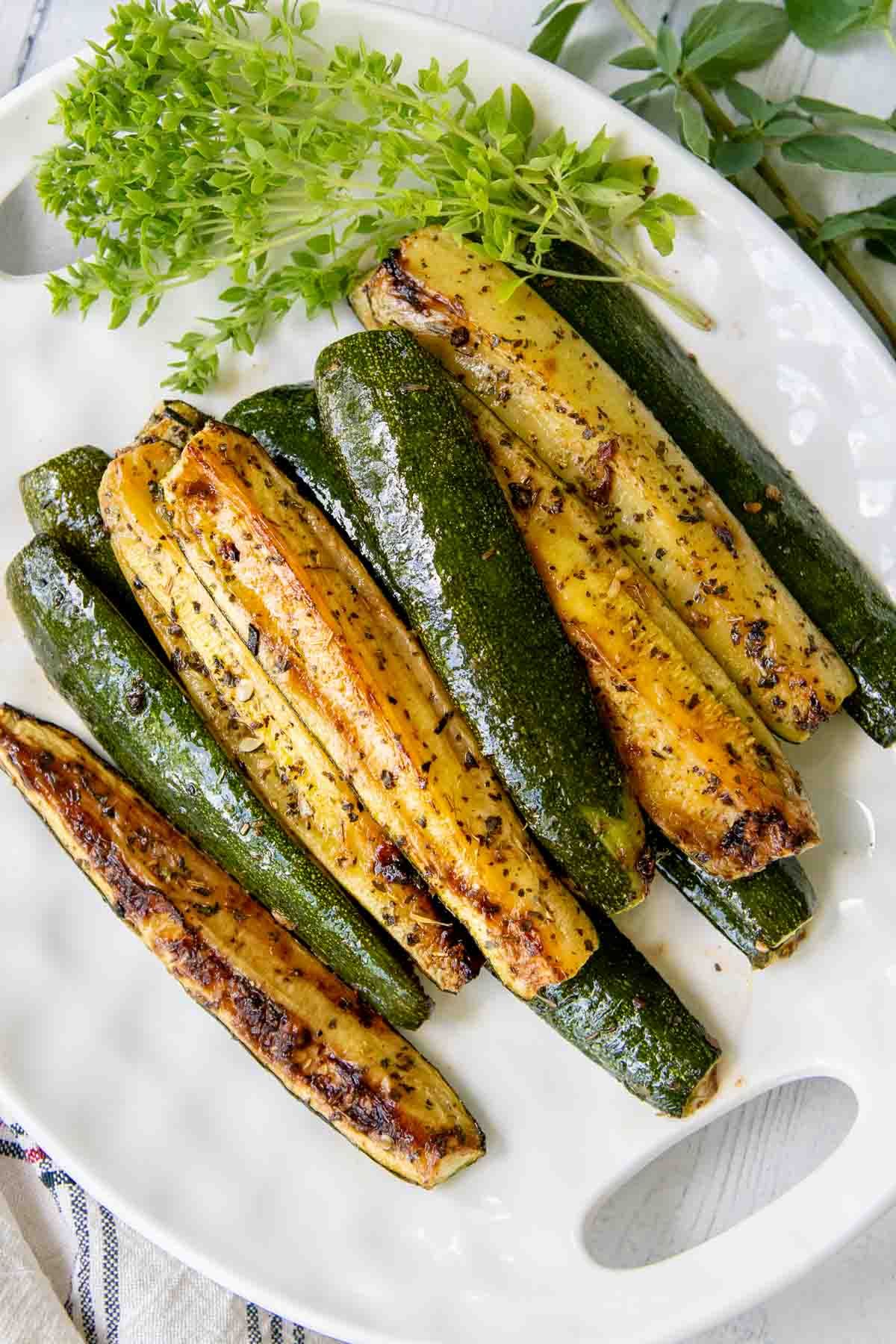 If you've had bad experiences trying to roast zucchini try this recipe. This one gives you all the secrets for the perfect, charred, flavorful roasted zucchini with zero sog.
This zucchini is simply roasted with olive oil and garlic. It is flavorful. It is quick to make. Best of all, it's a perfect healthy side for anything from roasted chicken to chicken nuggets.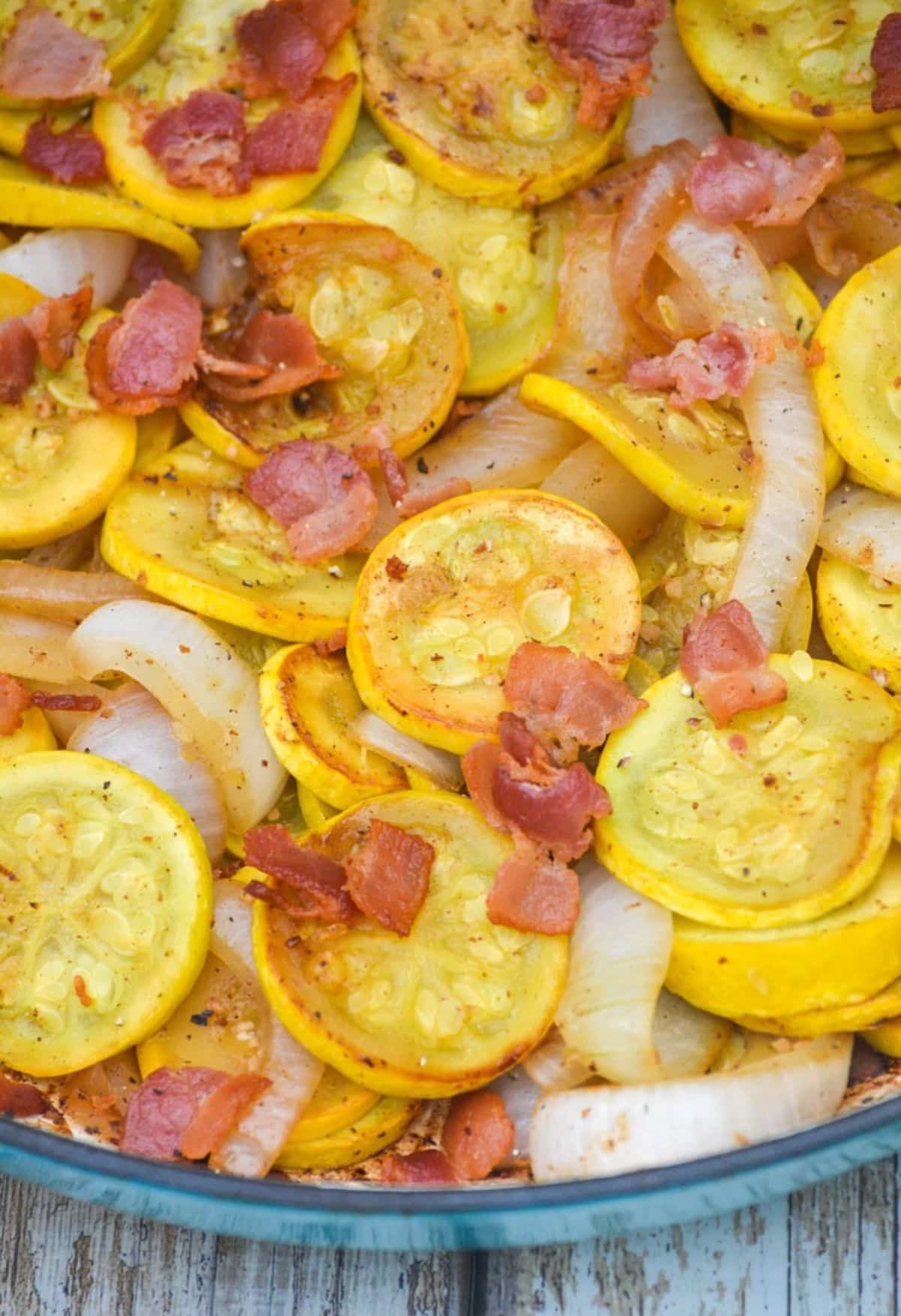 Bacon makes everything better. This recipe has you cooking bacon and then sauteeing the vegetables in the bacon fat. It makes for a flavor bomb that will knock the socks off any guest.
This is great if you have a lot of squash, but your family finds the taste could be more varied. It works beside chicken and pork and would work well as a hash alongside potatoes.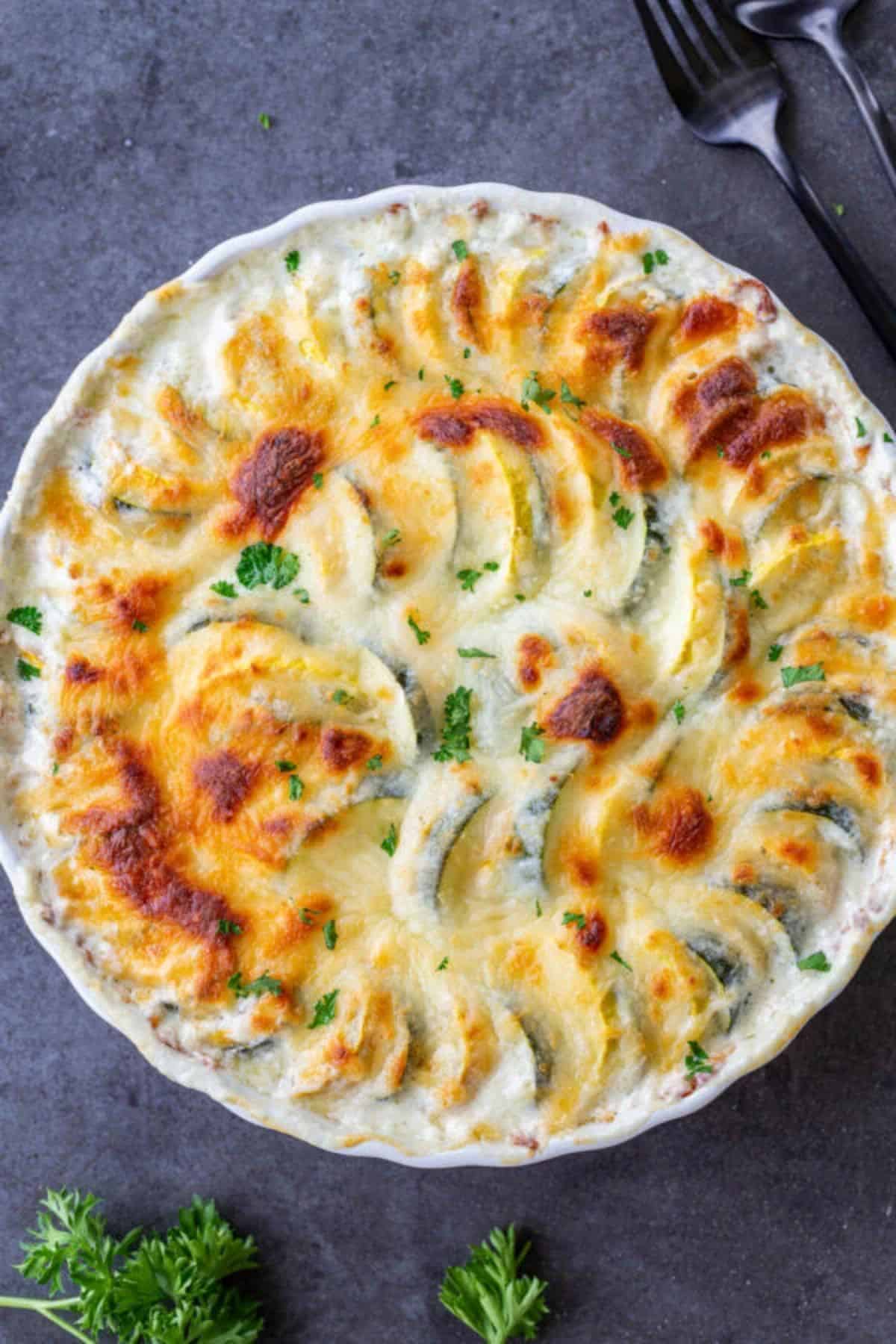 Comfort food doesn't have a season. The lightness of the summer squash in this cheesy zucchini and squash casserole tones down the heaviness of all the creamy, cheesy goodness.
This one looks elegant but is easy to assemble and bakes up in 30 minutes. Serve it for a dinner party, or bring it to a summer family reunion.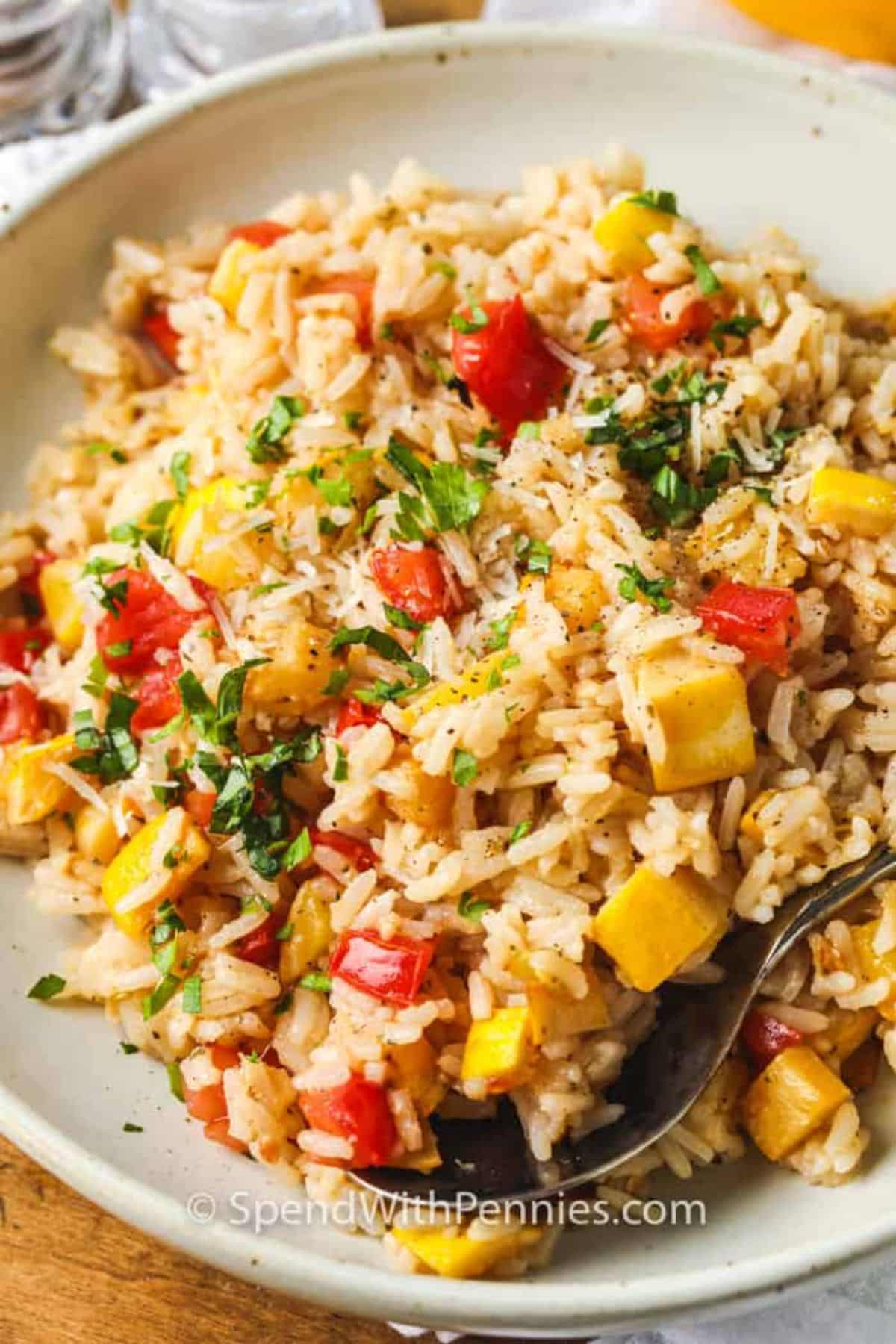 This summer, squash rice is a great way to fill your guests' plates with healthy grains and vegetables. This is a good for you, but also delicious and versatile recipe. Garnish with fresh herbs from your garden.
Serve with any main. It also makes an excellent entree for a vegetarian.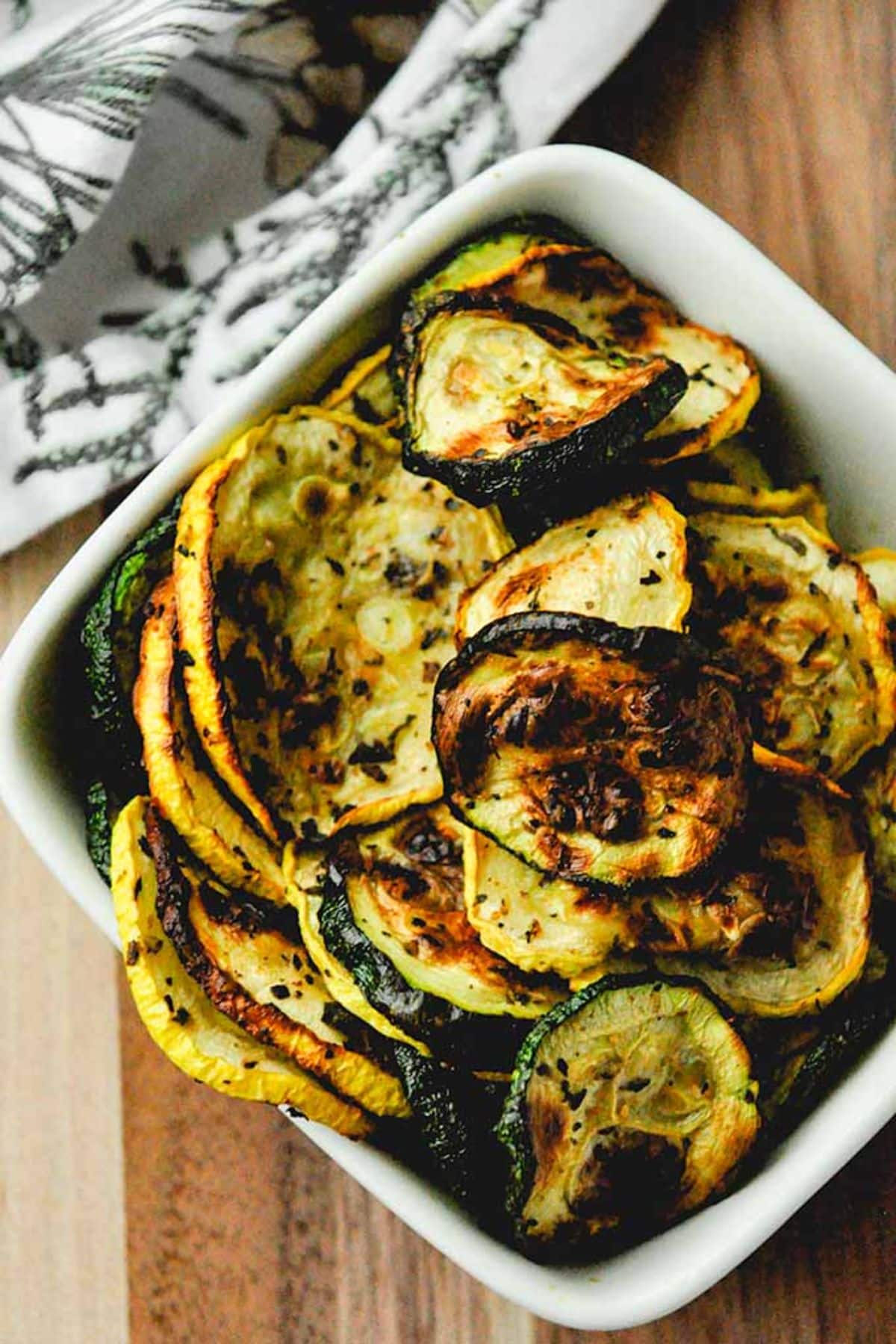 Break out the air fryer for this charred yet tender air fryer squash and zucchini. This recipe takes less than 15 minutes from beginning to end.
Try this simple and healthy side with any main. Your guests will have to learn how easy it was to make!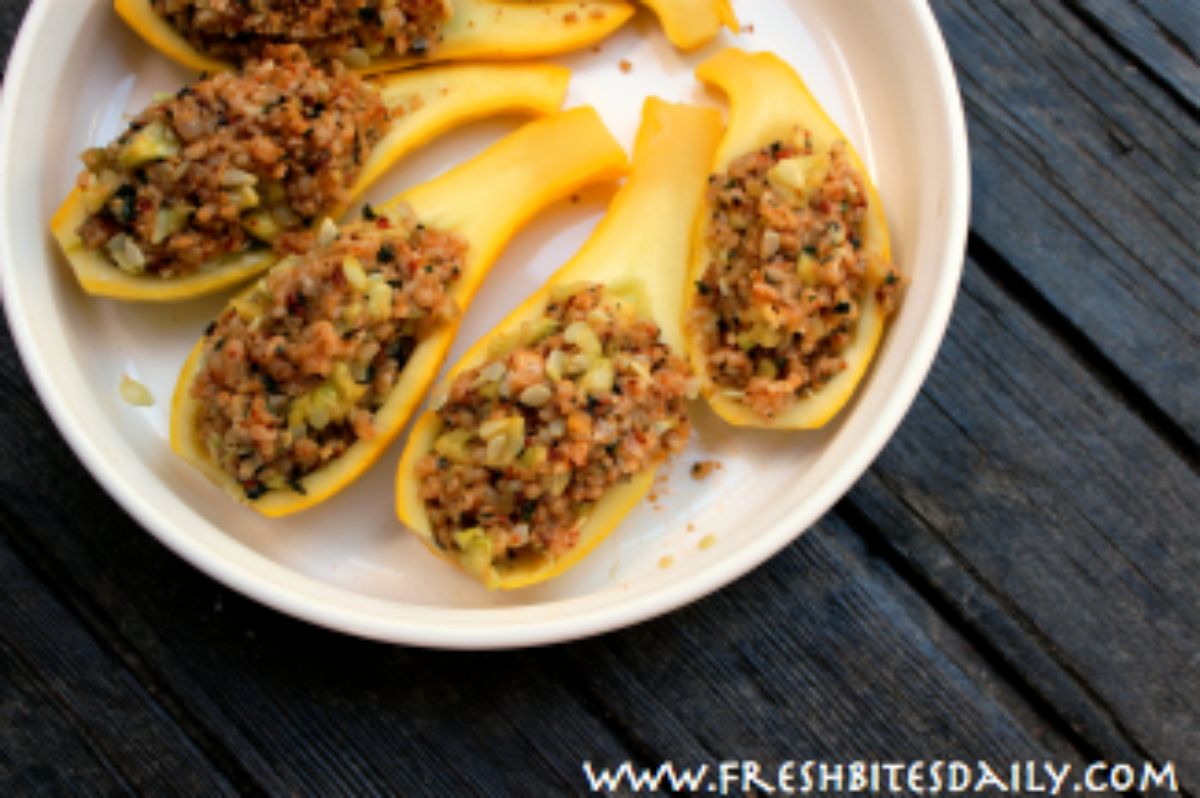 Step up your leftover game, but stuffing last night's rice pilaf into today's crookneck squash.
Stuffed vegetables always make a striking visual appearance on the dining table.
For many, stuffed veggies like squash and bell peppers are nostalgic favorites. Please your guests and their kids with this easy recipe.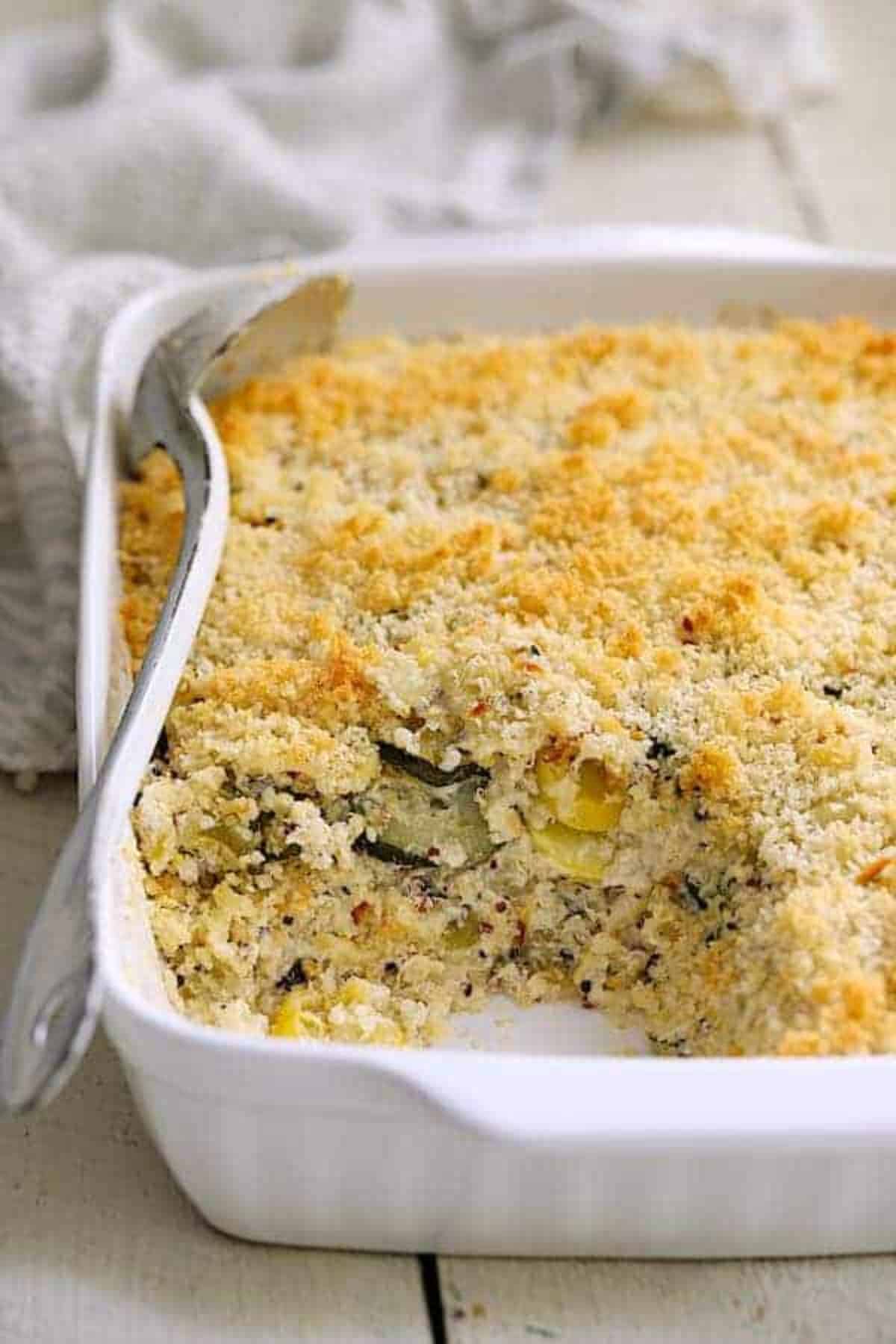 Snacks are great, but if you're looking for hearty and impressive meals to use up your harvest, check out this casserole.
Featuring quinoa, this recipe is healthy, high in protein, and an excellent choice for a meatless get-together.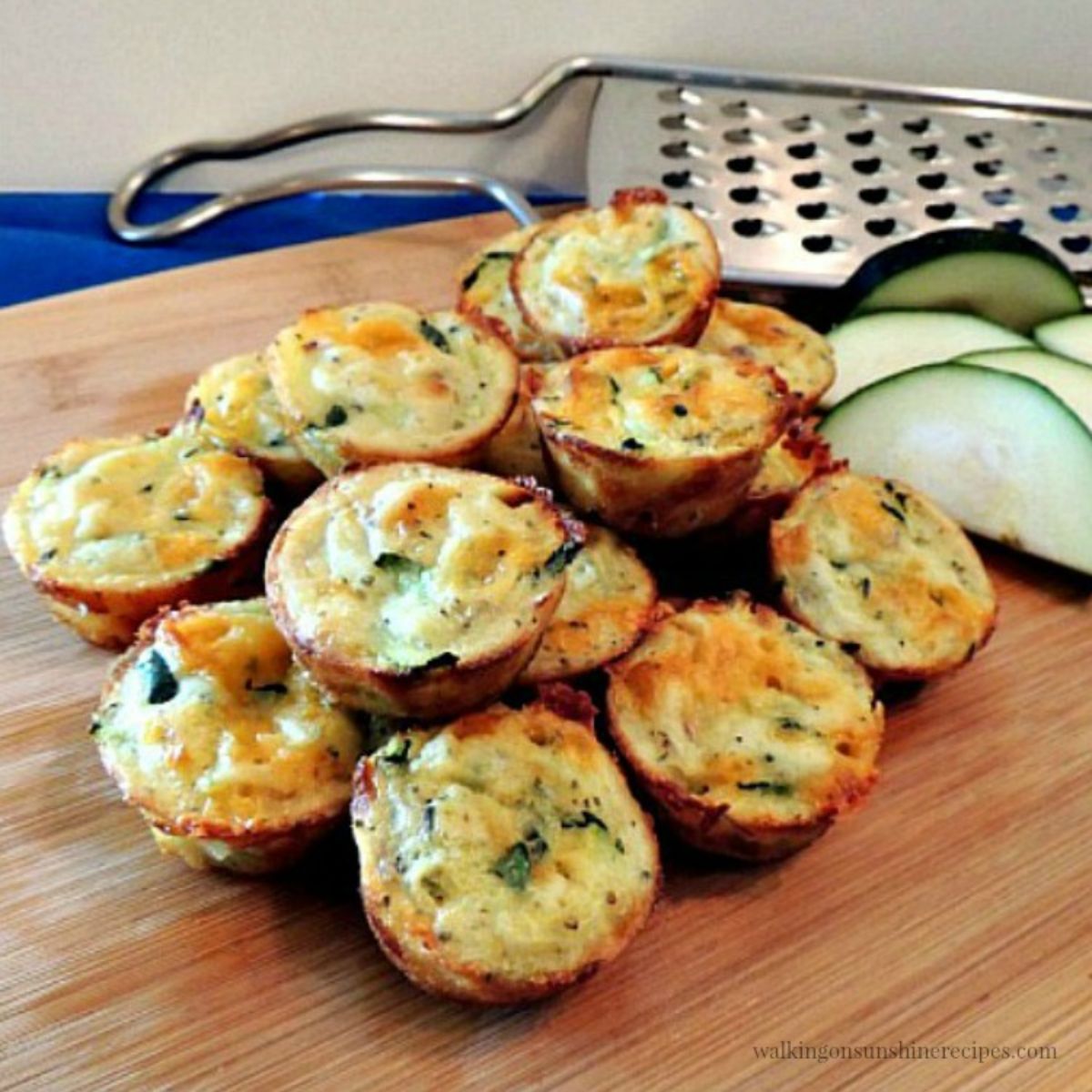 Featuring egg and cheese, these zucchini puffs have a tender, puffy texture. This is a healthy recipe. It's great as a side for any meal, even brunch.
These easy zucchini puffs easily travel for summer picnics and potlucks.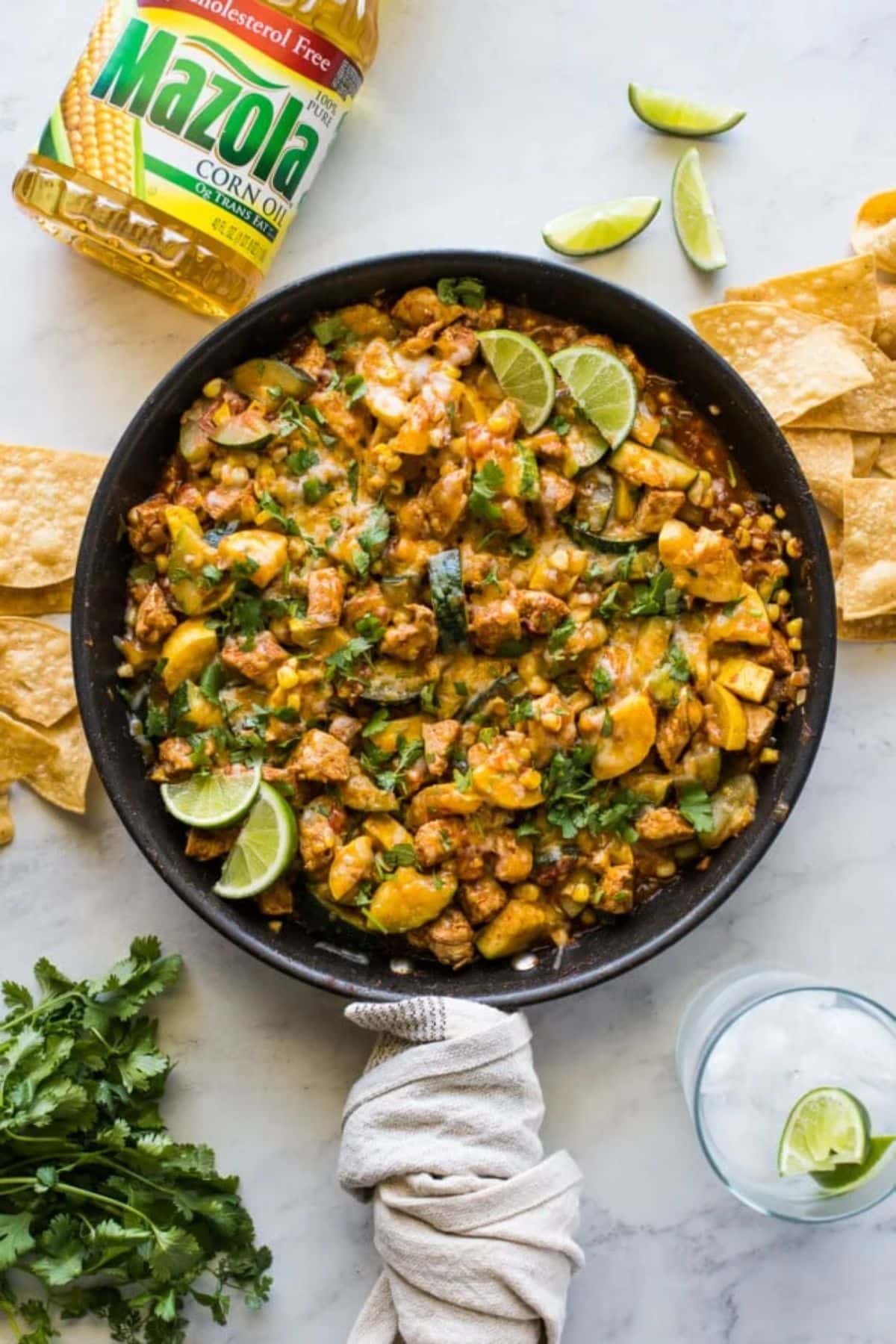 If you're looking for a streamlined dinner recipe for your guests, look at this one. The chicken and summer squash skillet uses yellow squash, zucchini, corn, tomatoes, chicken, and just one skillet!
Serve with rice, cauliflower rice, or even tortilla chips.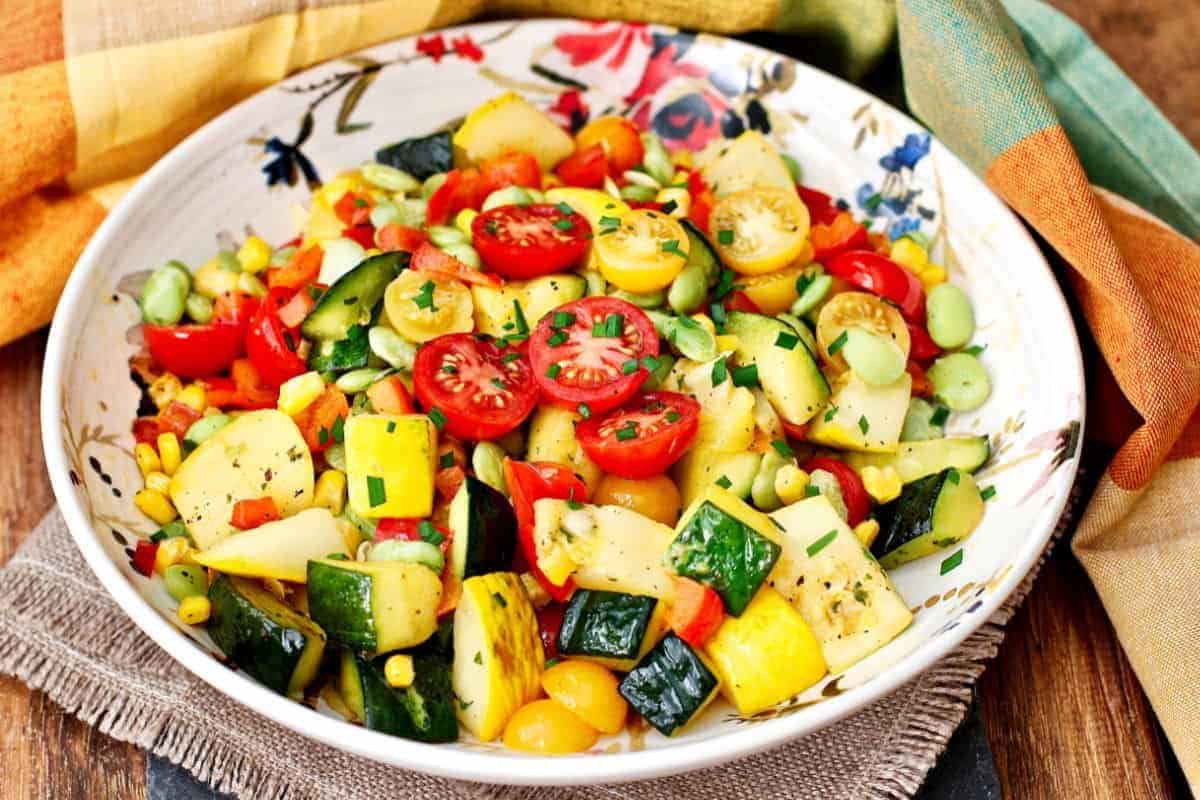 Celebrate your garden with this lightly cooked summer squash succotash. Use any summer squash, including cupcakes, pattypan, or crookneck.
Serve this as an impressive side or to top a rice or grain bowl.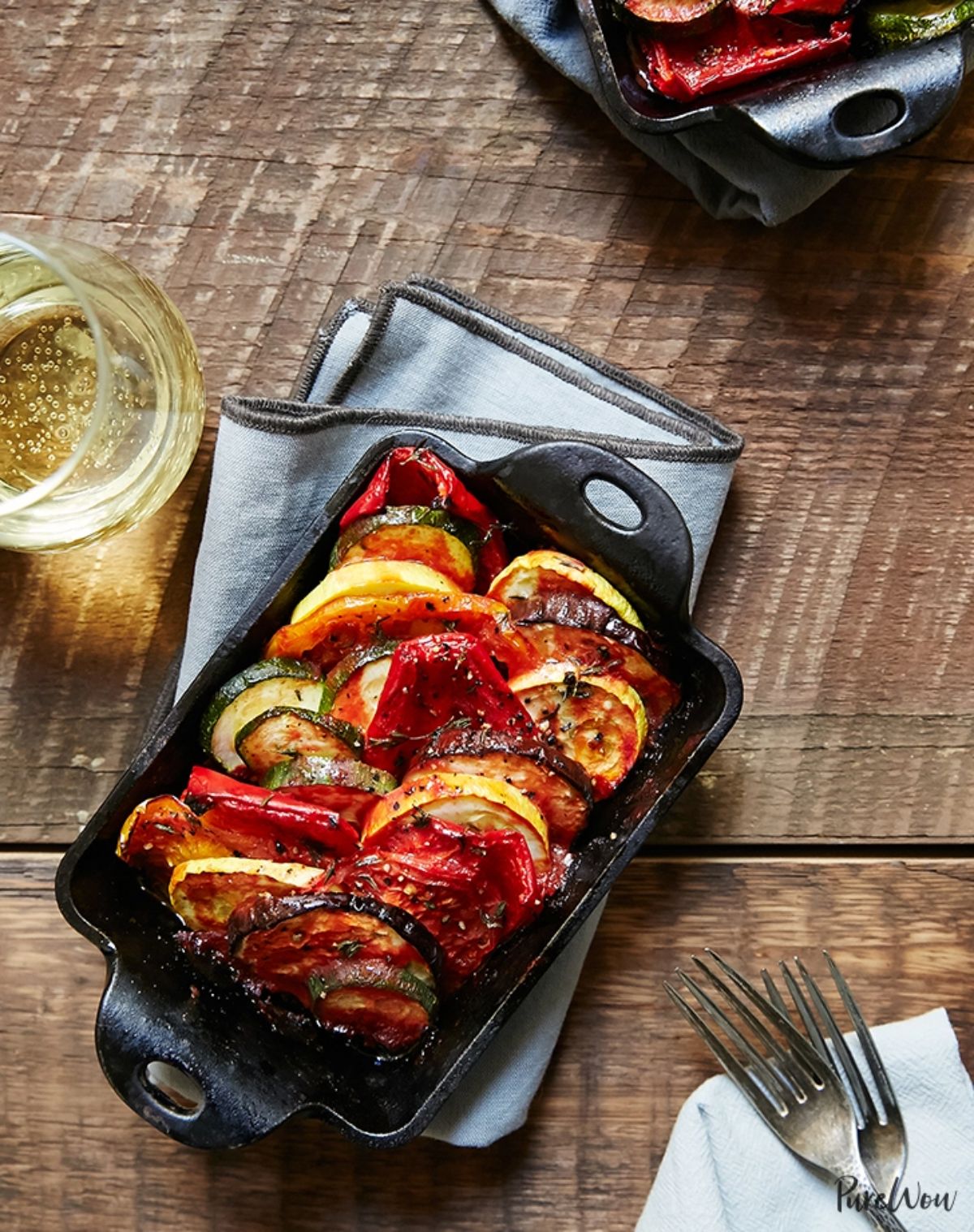 Vegetables like zucchini, squash, and eggplant often get criticized for being flavorless. This is a visually stunning dish, and the fresh tomato and tomato paste give it a deep, savory, lip-licking flavor.
Serve for a dinner party or any summer special occasion.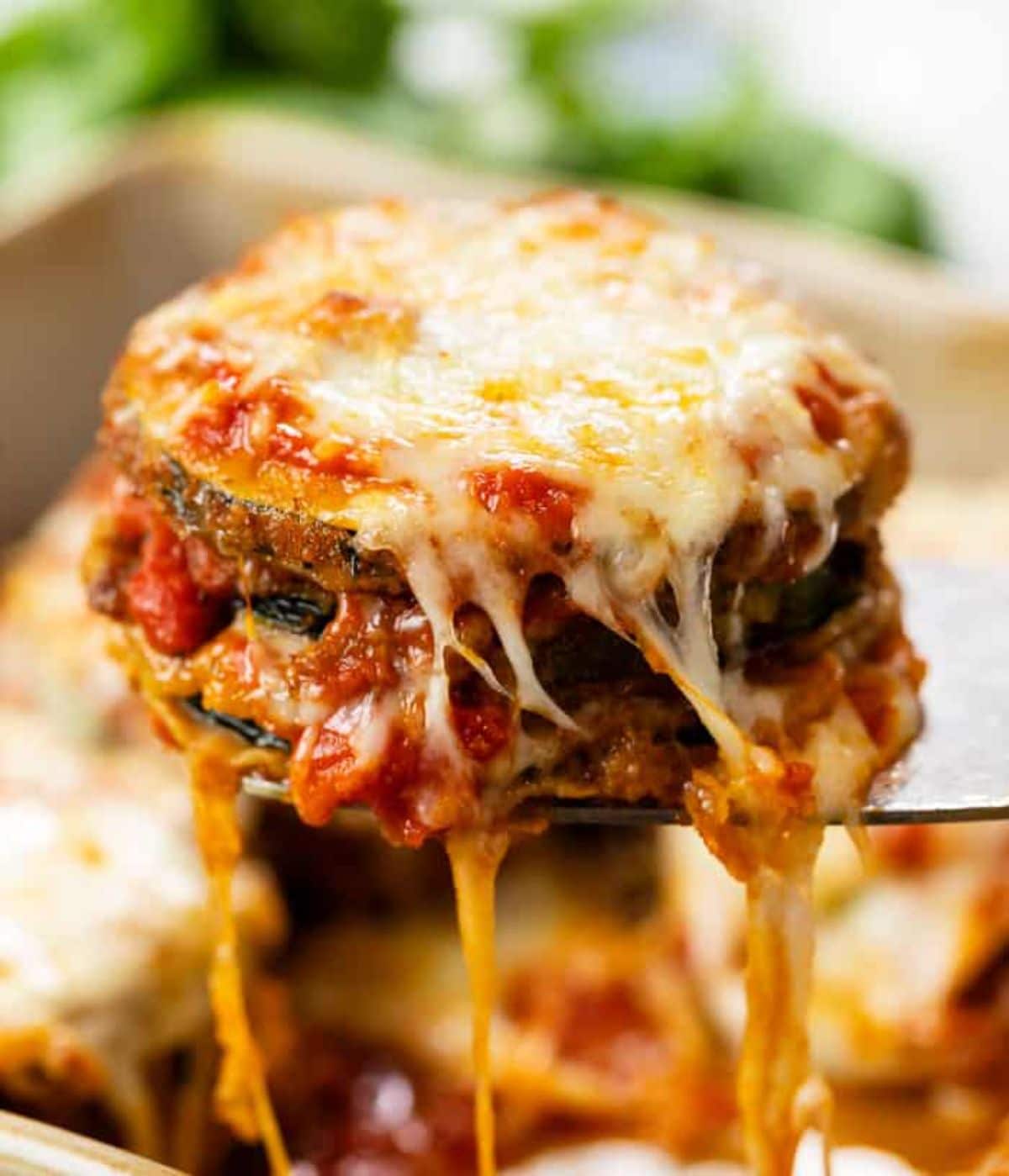 The zucchini parmesan serves up a delicious take on the old classic. Eggplant parm, but without the eggplant, is a great choice to please vegetarians for an Italian-themed dinner.
Zucchini is breaded, fried to perfection, and then layered with marinara and mozzarella for an explosion of unique tastes and textures!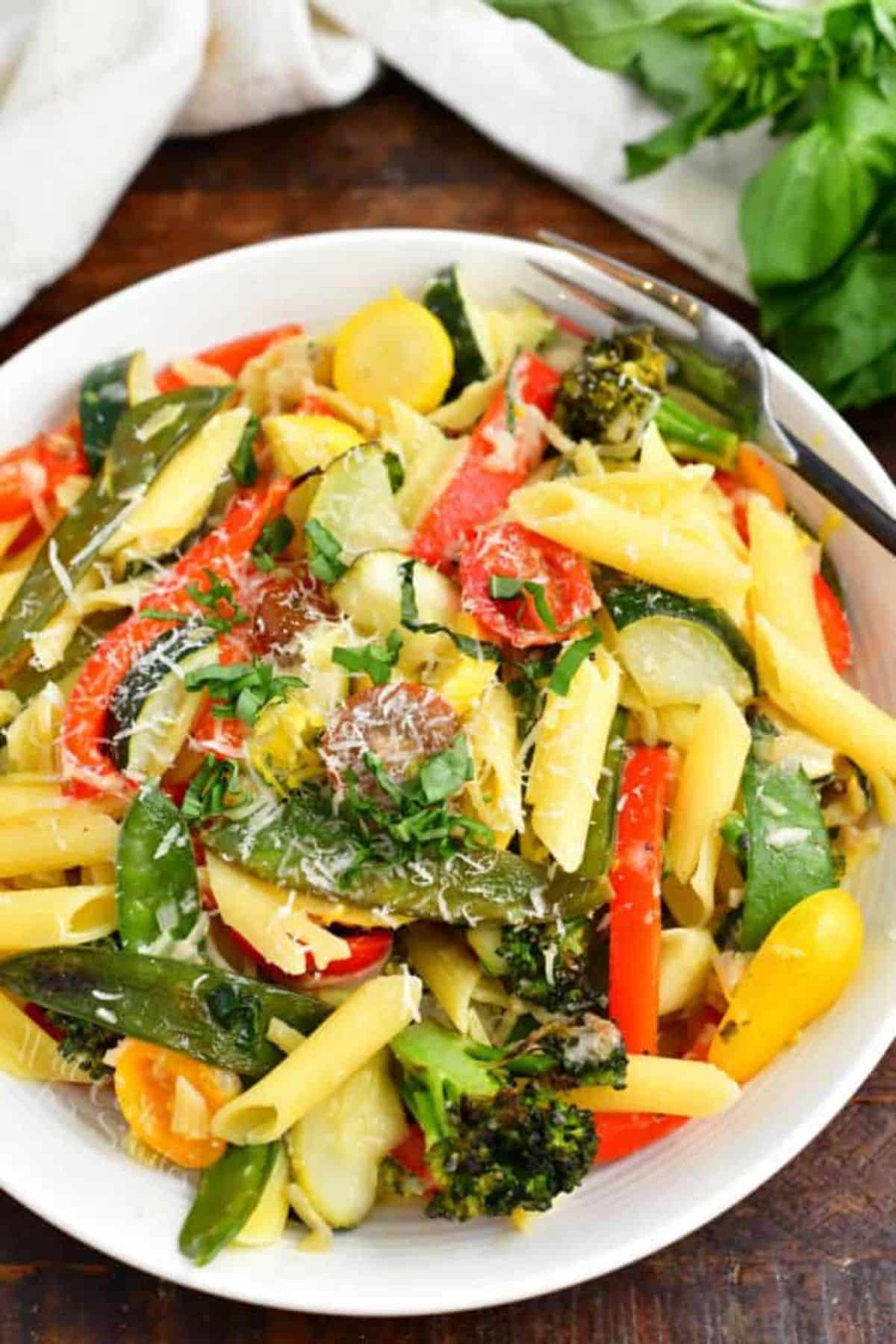 When it comes to gardening fresh vegetables, simple never means boring. This pasta primavera features fresh squash, broccoli, tomato, basil, and lemon. While it cooks quickly, it is a refined and elegant dish that will leave your guests smiling.
You can make this recipe vegan and gluten-free with a few easy substitutions!