After painting some landscaping pots last week, I couldn't wait to get some pretty spring flowers into them. But it's been cold and rainy here in South Carolina for about a week.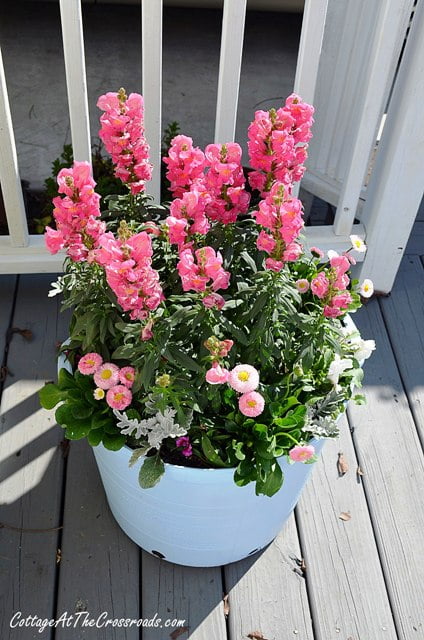 When the sunshine came out Friday, I was off to the store to get some bedding plants to put in one of the pots.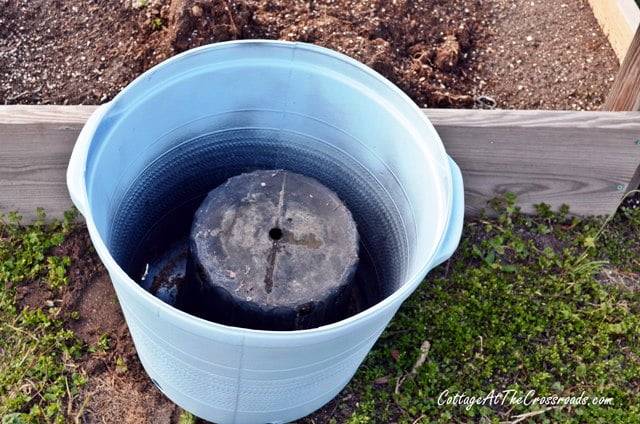 I decided to use this pretty blue pot, and you can see our rainbow of painted plastic pots that I showed you in my last post. Since these pots are large, I upturned a smaller plastic pot to save a little on the soil.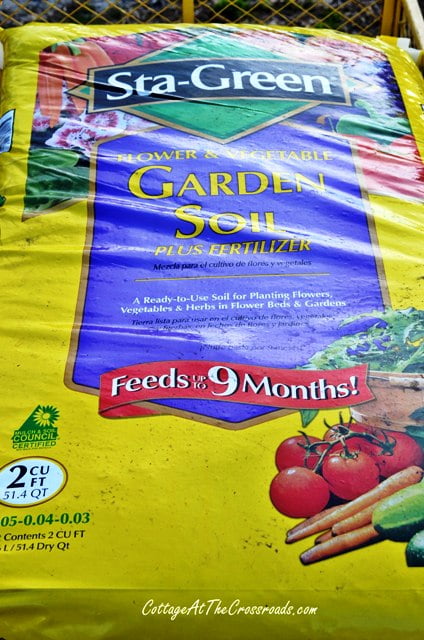 The soil mixture that I put in my pot is the same mixture that we put in our raised beds. In fact, Leo just dumped a bag of this garden soil in the raised bed that was closest to the pot that I was filling.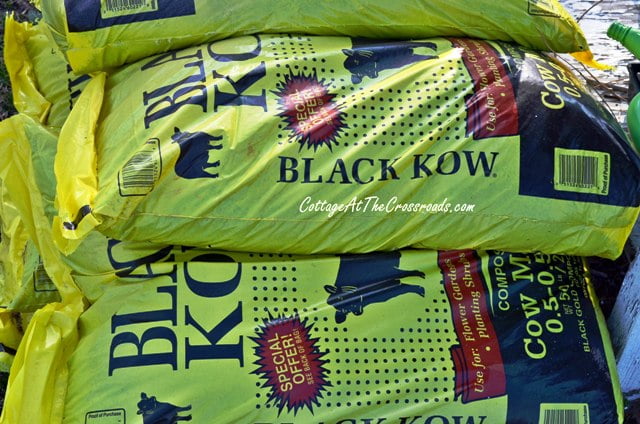 He also added a bag of Black Kow which is composted cow manure, and he had already added some of our own homemade compost into the beds about a week ago. So I just mixed that all together and started filling the pot.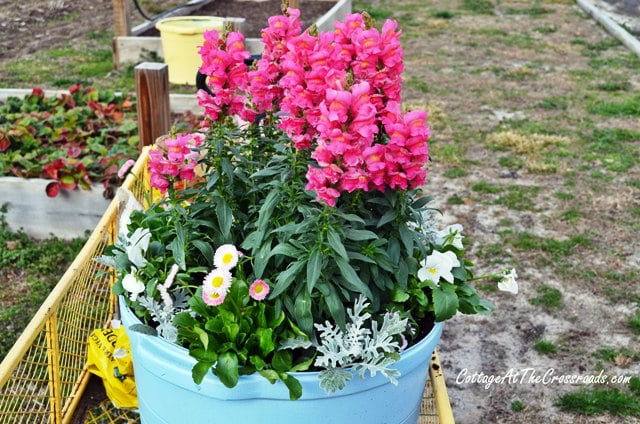 After filling the pot with my soil mixture, I lifted it into our garden cart because I knew I was going to move the pot to a protected area. We are having unusually cold weather here and a hard freeze was expected over the weekend, so I didn't want to leave the tender plants outside. It was easy to lift the pot because it's plastic!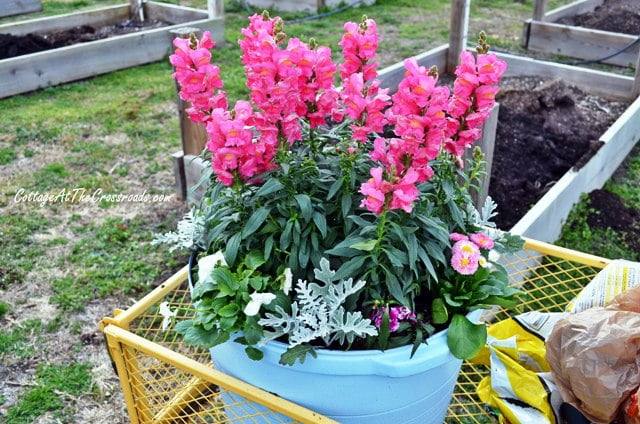 I put some gorgeous pink snapdragons in the center of my pot and filled the outside edge with some white pansies, dusty miller, dianthus, and English daisies.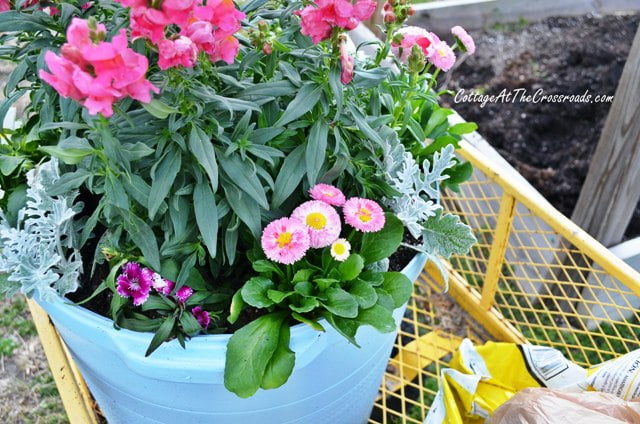 Here you can see the little English daises better. I have never grown them, but I couldn't resist their little pom-pom heads at the store!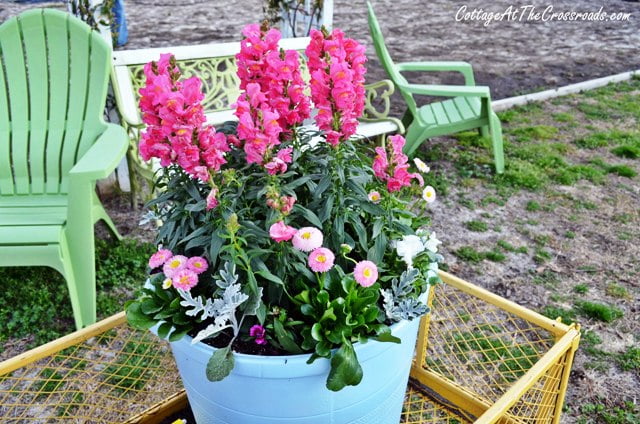 Spring in a pot! Nothing lifts my spirits more that playing in the dirt and seeing something like this!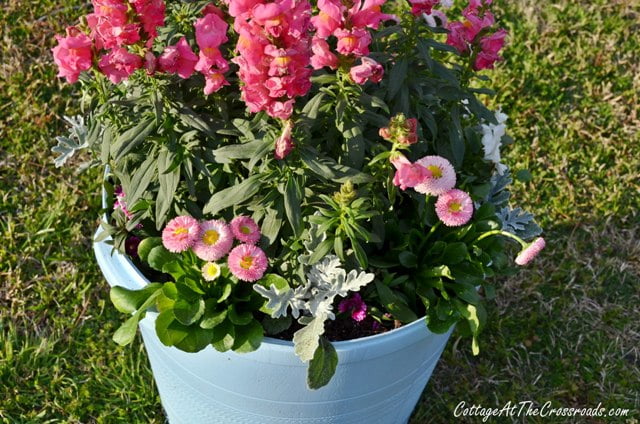 How about you? Are you ready to put spring in a pot?