Leo loves to grill. He is a master at grilling steaks, but he only uses a charcoal grill. Our trusty, black Weber grill had to be replaced a few weeks ago. So Leo bought another trusty, black Weber grill since the other one had lasted about 7 years.
So after he got the new one set up I said, "Don't throw away that old grill! Let's make a planter out of it." (I had actually seen the idea of a repurposed grill in the magazine Flea Market Gardens.)
But I didn't want a black planter. I thought we should paint it. So Leo bought some spray paint and painted it green.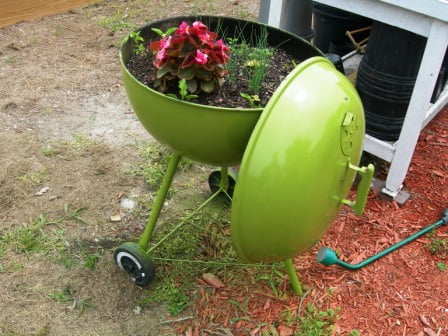 I had a few extra plants that needed planting. I put a begonia, some coleuses, basil, oregano, and chives that I grew from seed, and some Black-eyed Susan (Thunbergia alata) volunteers that were coming up along the fence from where I had planted them last year. Are you familiar with this vine?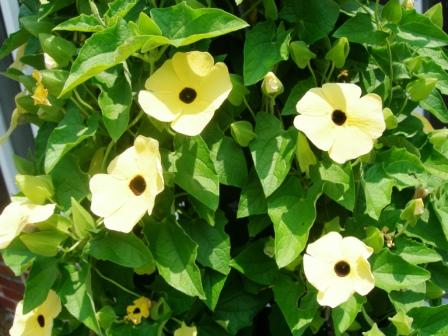 I have them growing on two trellises in planters in front of our house.
Last year I had them growing along our garden fence. They are very easy to grow from seed. They love the sun and the heat. This picture was taken last year.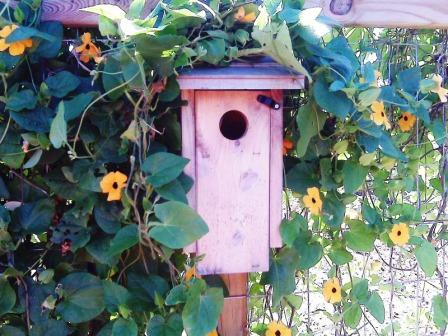 So I was very happy to see all the volunteers that were growing along the fence this year.
I put some in the grill planter and look at it now!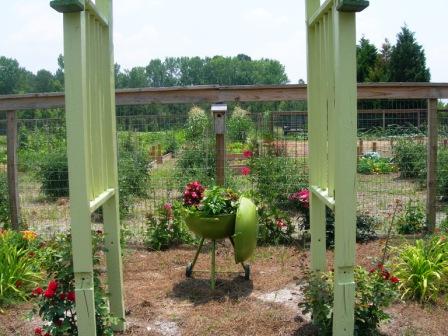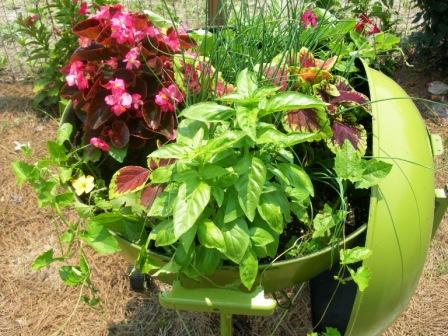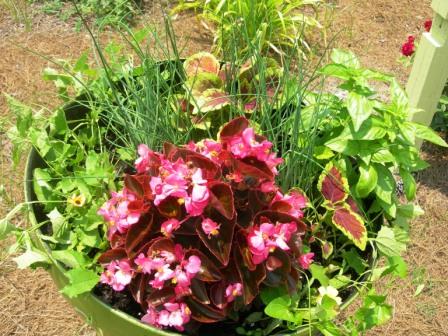 See the Black-eyed Susans? They are beginning to spill out of the planter. In a few weeks, it will look like a waterfall of flowers.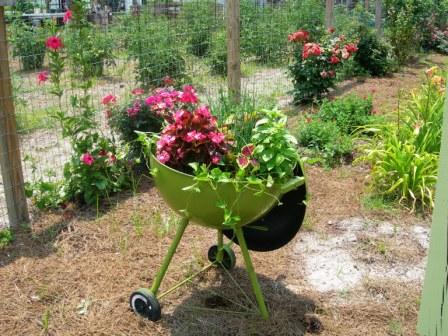 The planter is almost the same shade as our other two planters in this flower bed.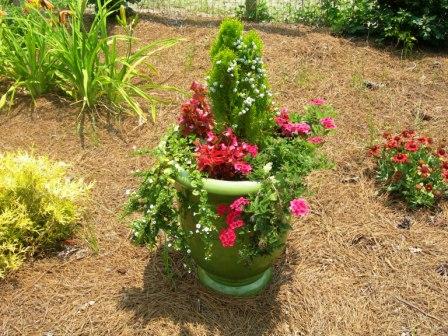 I wonder what people think when they drive by our house and they see this grill planter.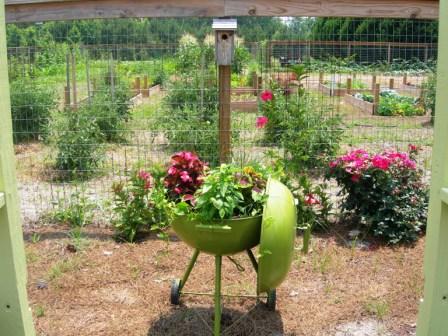 I'm thinking I really like it.
I'm linking up to:
Wow Us Wednesday@Savvy Southern Style
Open House Party@No Minimalist Here
Inspirational Friday@At the Picket Fence