Pumpkin butter is the autumn-inspired fruit spread that packs a punch of flavor, whether used as a spread on bread and muffins or as an ingredient in baked goods. Most recipes make it by combining pumpkin pie filling with apple cider, maple syrup, granulated sugar, pumpkin pie spice, and lemon juice.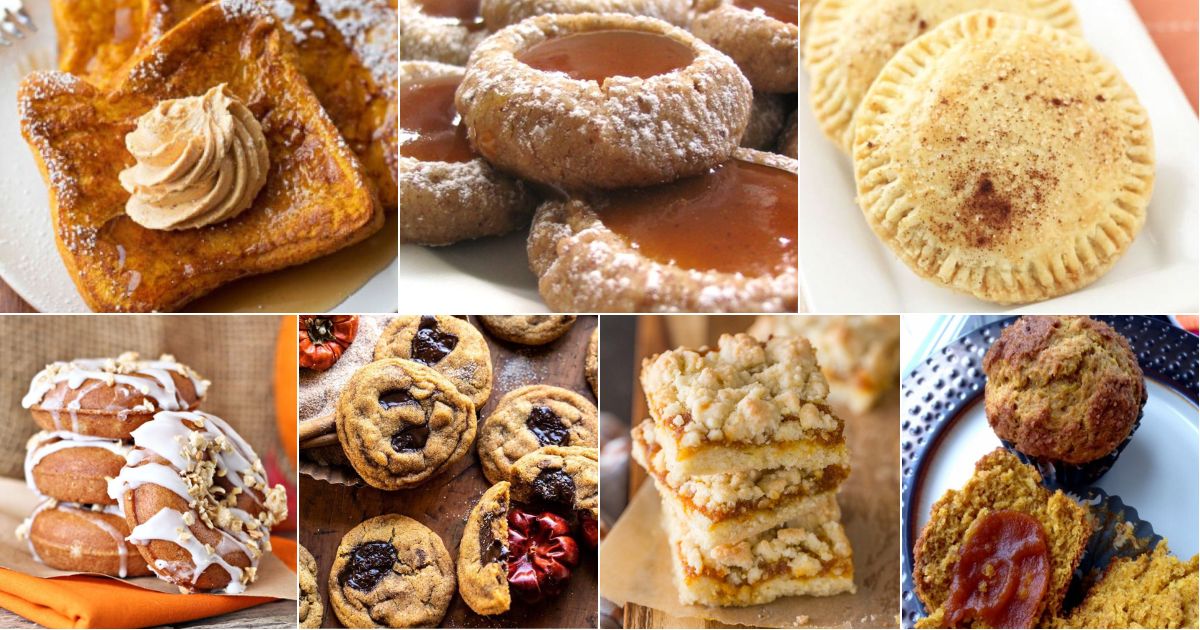 If you do not have pumpkin spice, you can mix cinnamon, nutmeg, ginger, cloves, and allspice. Here are seven recipes using pumpkin butter for a taste of that lovely fall twist.
Contents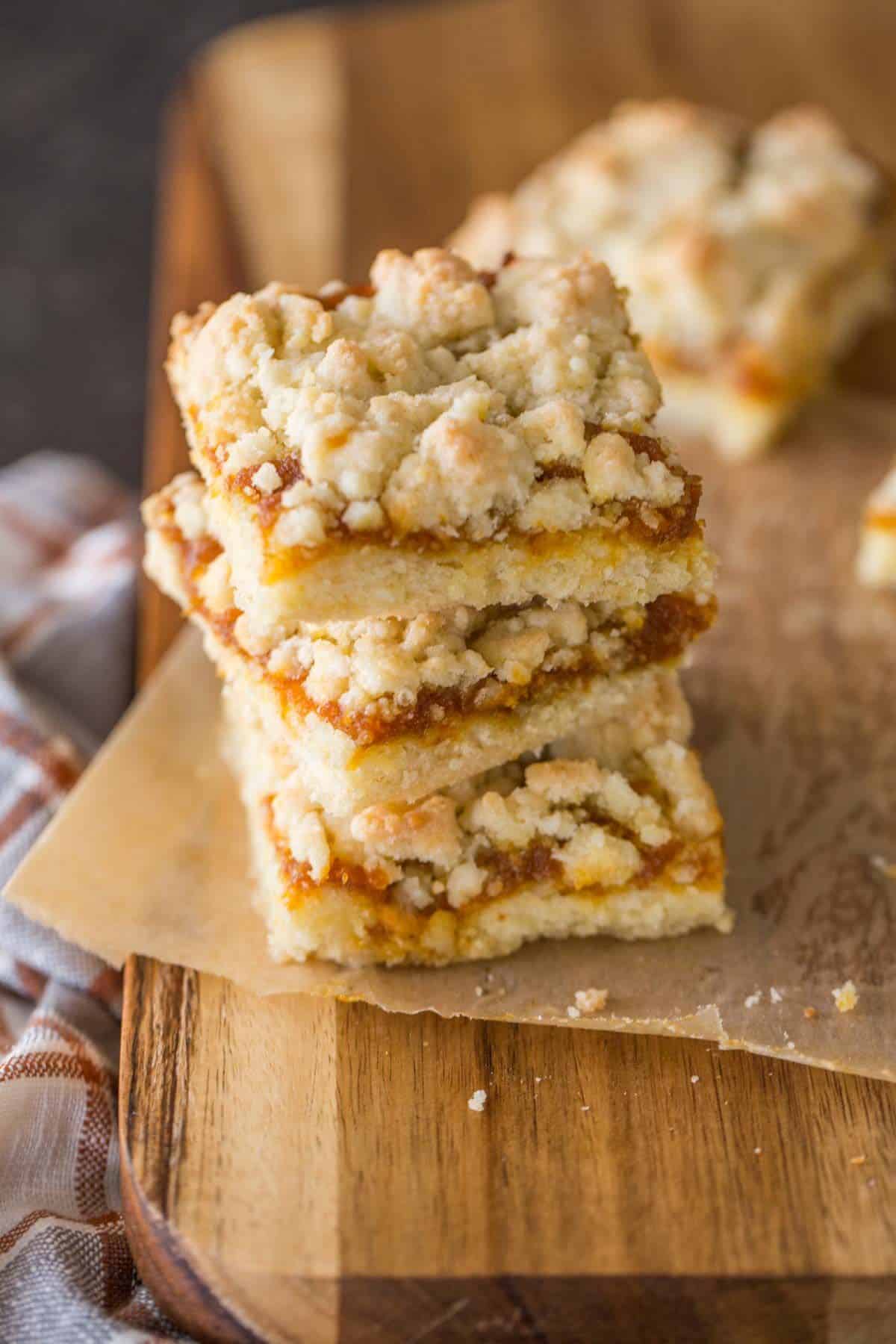 This recipe is as simple to make as it is delicious to eat. Make the crumb crust, lay it at the bottom of your baking dish, spread store-bought or homemade pumpkin butter, and finish off by sprinkling the remaining dough crumbs on top.
Make these Pumpkin Butter Crumb Bars ahead of time as a sweet breakfast treat or as a dessert after a weeknight meal. Heat them in the microwave for 15 seconds for a more satisfying bite.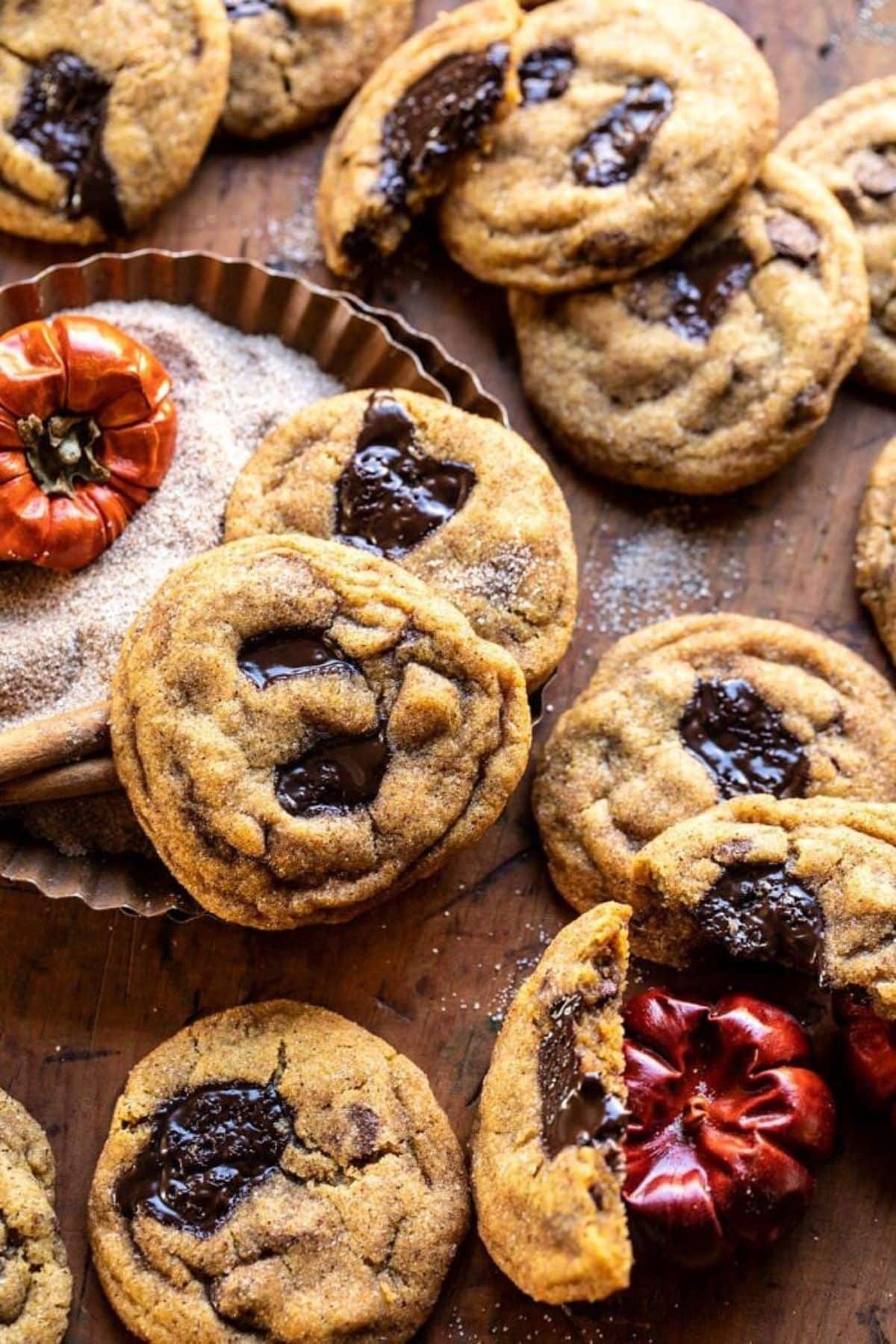 Pumpkin butter in chocolate chip cookies? How delicious! Using regular butter and pumpkin butter, these cookies are moist and chocolatey and have just the right touch of warm spices from the fall-inspired ingredient.
Make ahead to have for dessert on Halloween or during a Thanksgiving dinner. It's an excellent recipe for adding extra pumpkin butter to your fridge once the fall holidays pass.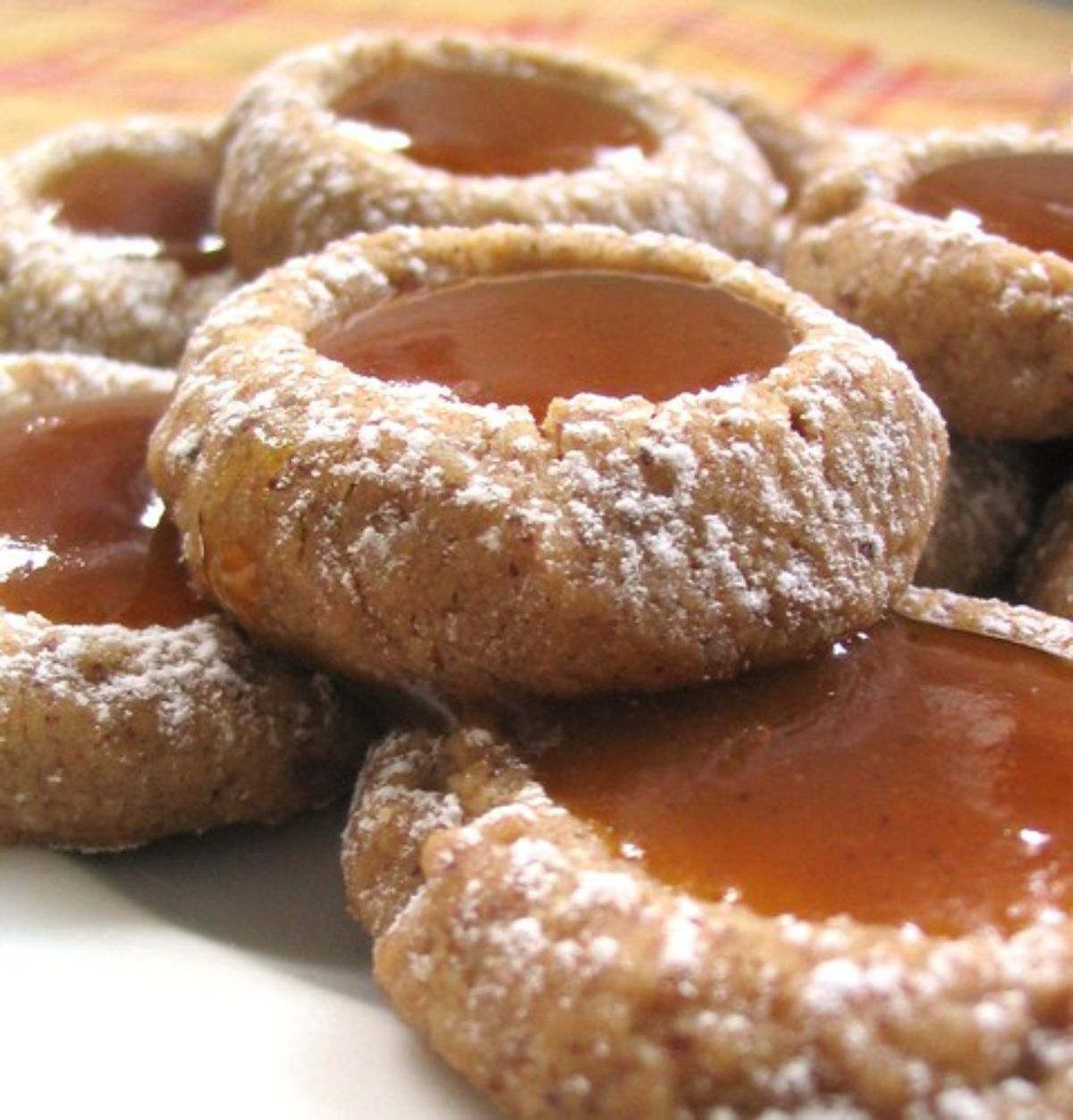 You may have had a shortbread thumbprint cookie with raspberry or strawberry filling. Have you ever had this pumpkin butter thumbprint cookie version? Now's your chance to try it!
The cookie dough includes pecans for a light crunch and nutty flavor. The only essence of the pumpkin butter is in the thumbprint filling. Hence, you get the right balance of sweet pumpkin flavor in the cookie garnish and nutty flavor from the pecans baked into the cookies.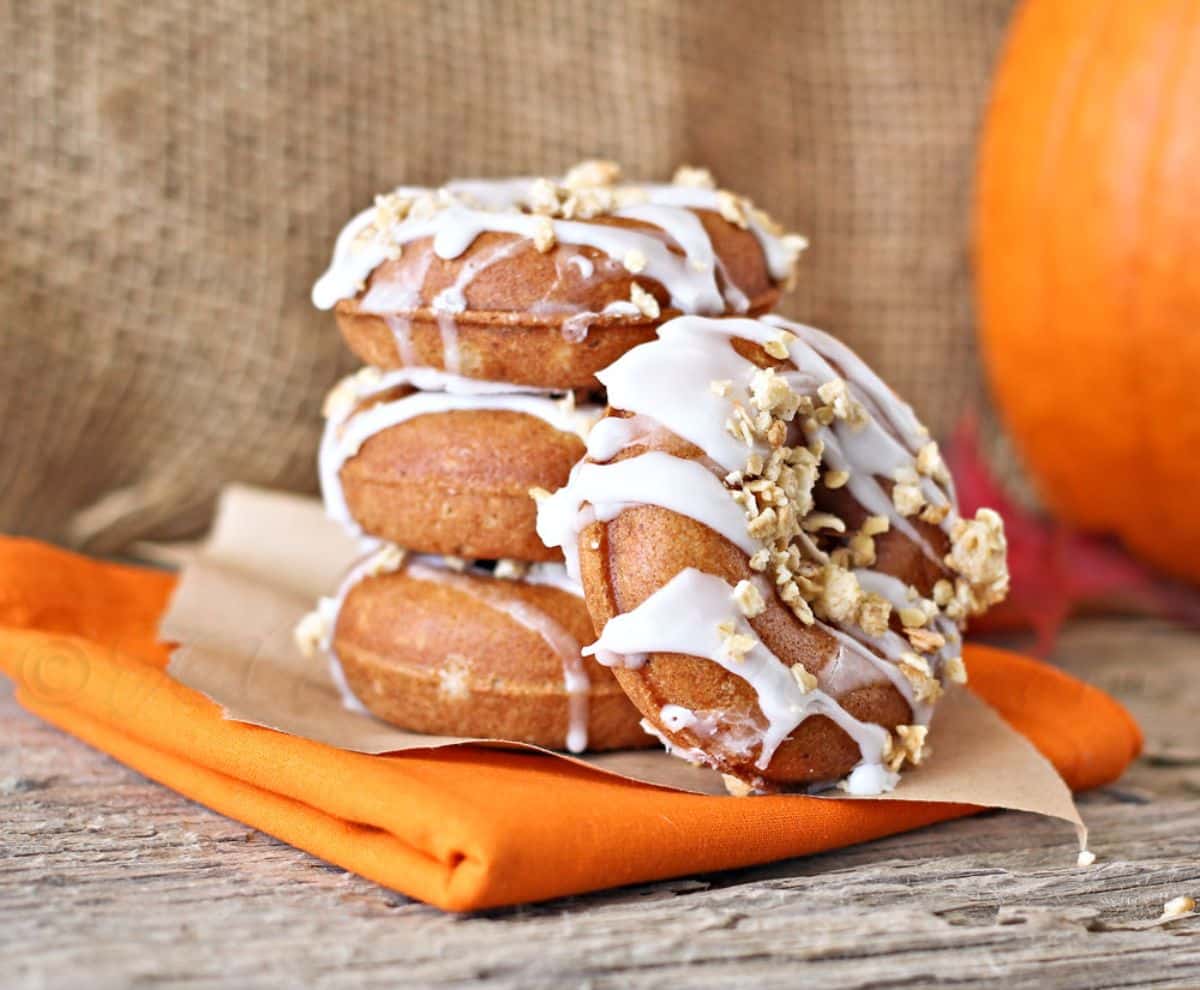 Put that donut pan to use during the holidays with these Pumpkin Butter Mini Donuts. The recipe calls for molasses, butter, and pumpkin butter, along with other essential baking ingredients, to achieve a donut-like consistency.
Top with the confectioners' sugar glaze. If desired, add crunchy granola as a garnish, which would be the perfect touch if you are eating these donuts for breakfast.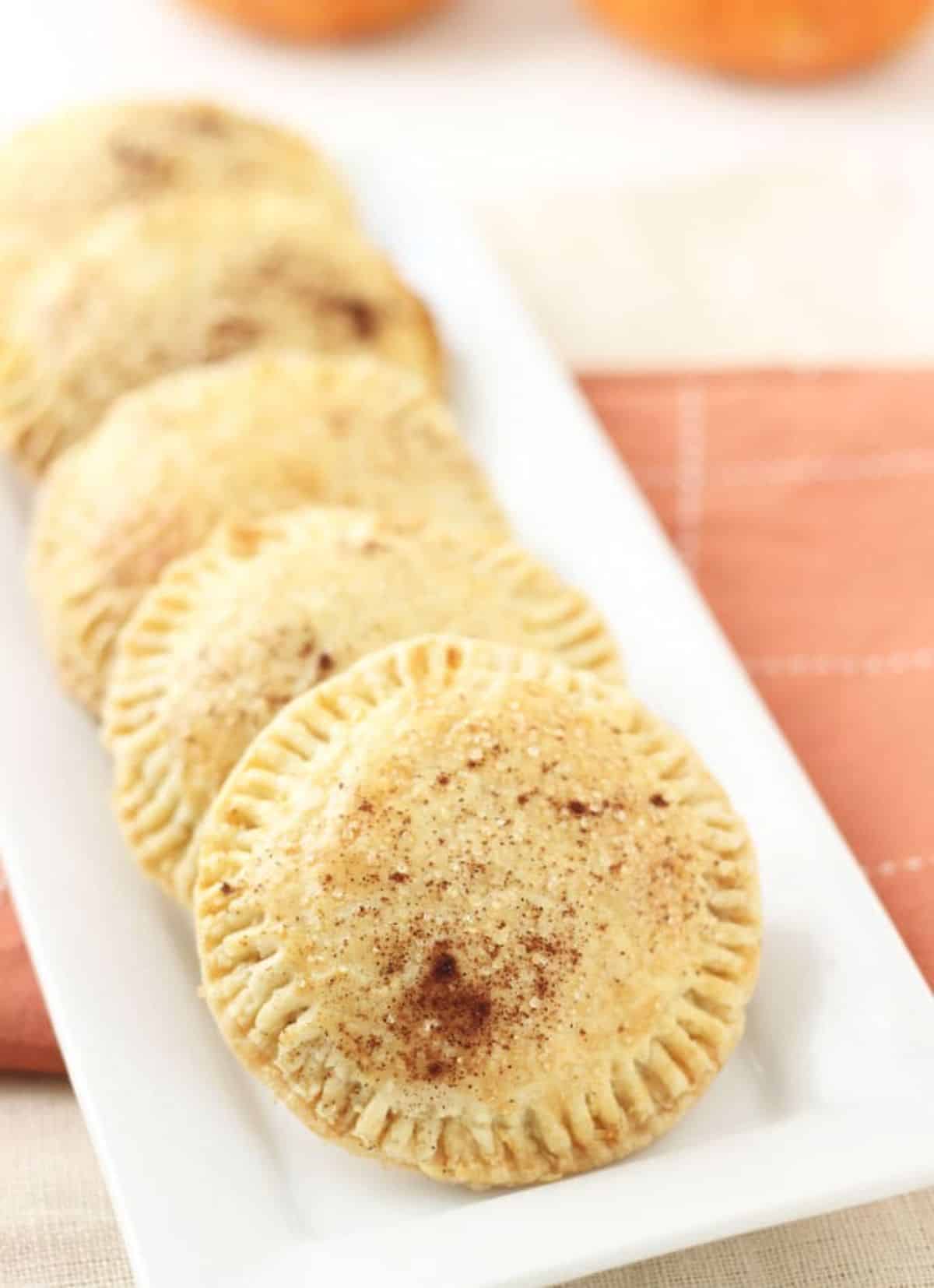 These Pumpkin Butter Hand Pies start with a delicious homemade pumpkin butter recipe made in the slow cooker. Combine canned pumpkin puree, light brown sugar, apple cider, ground cinnamon, nutmeg, and ground ginger per the recipe instructions.
While that is cooking, make the pie crust with ice water, cubed butter, sugar, salt, and egg wash. Choose from cinnamon or Turbinado sugar to dust the hand pies at the end. Cut two circle pieces of dough for the top and bottom of the hand pies and fill them with the pumpkin butter.
Press the dough circles together for a final seal. Bake as directed, and enjoy!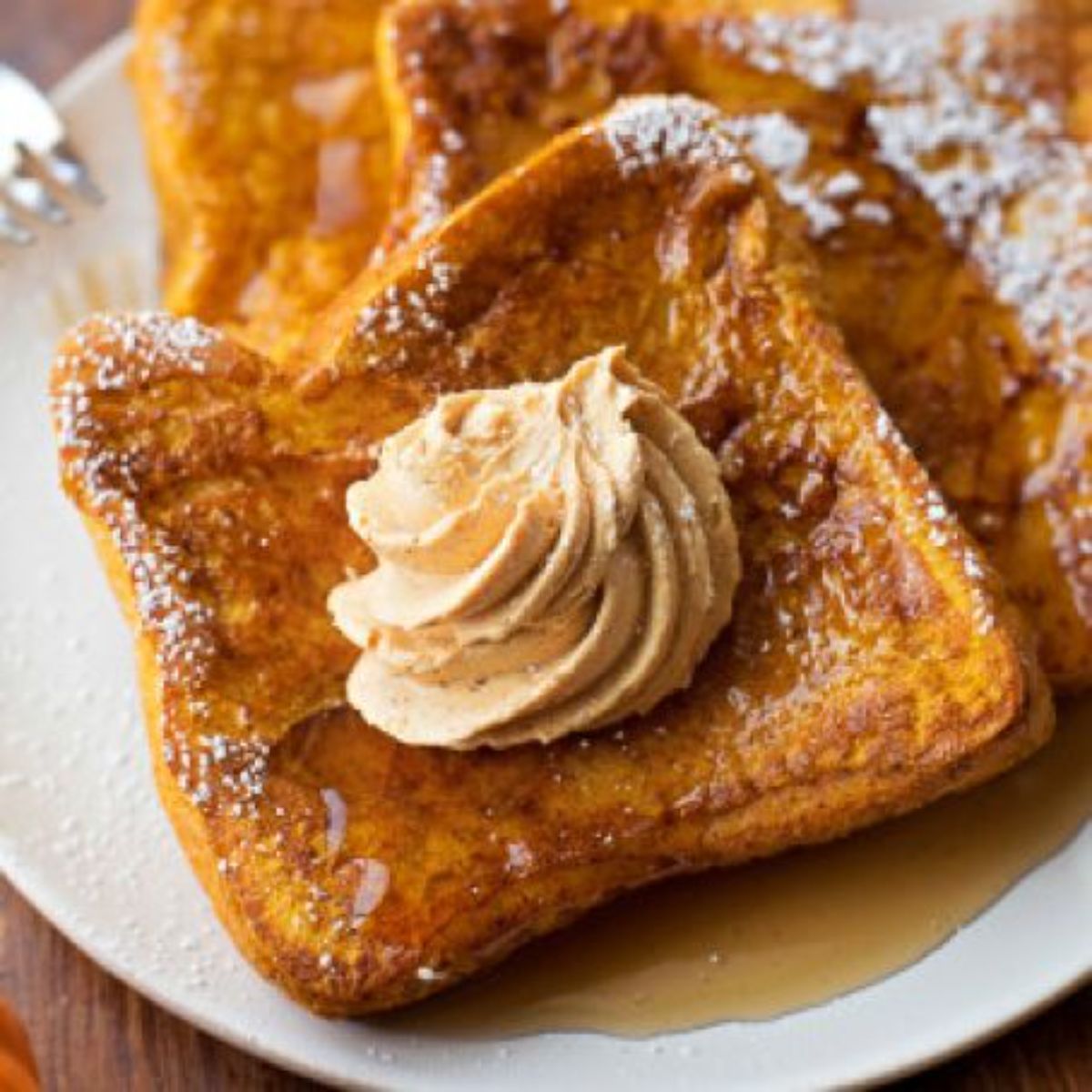 Wake up in the morning to a scrumptious fall twist on a classic breakfast dish. The homemade pumpkin butter in this recipe takes a different approach.
It's a whipped pumpkin butter version with softened butter, your choice of maple syrup or honey, cinnamon pumpkin puree, vanilla, and pumpkin pie spice. Prepare the French toast as directed with your favorite kind of bread.
Garnish with a dollop of pumpkin butter. Top with your favorite maple syrup.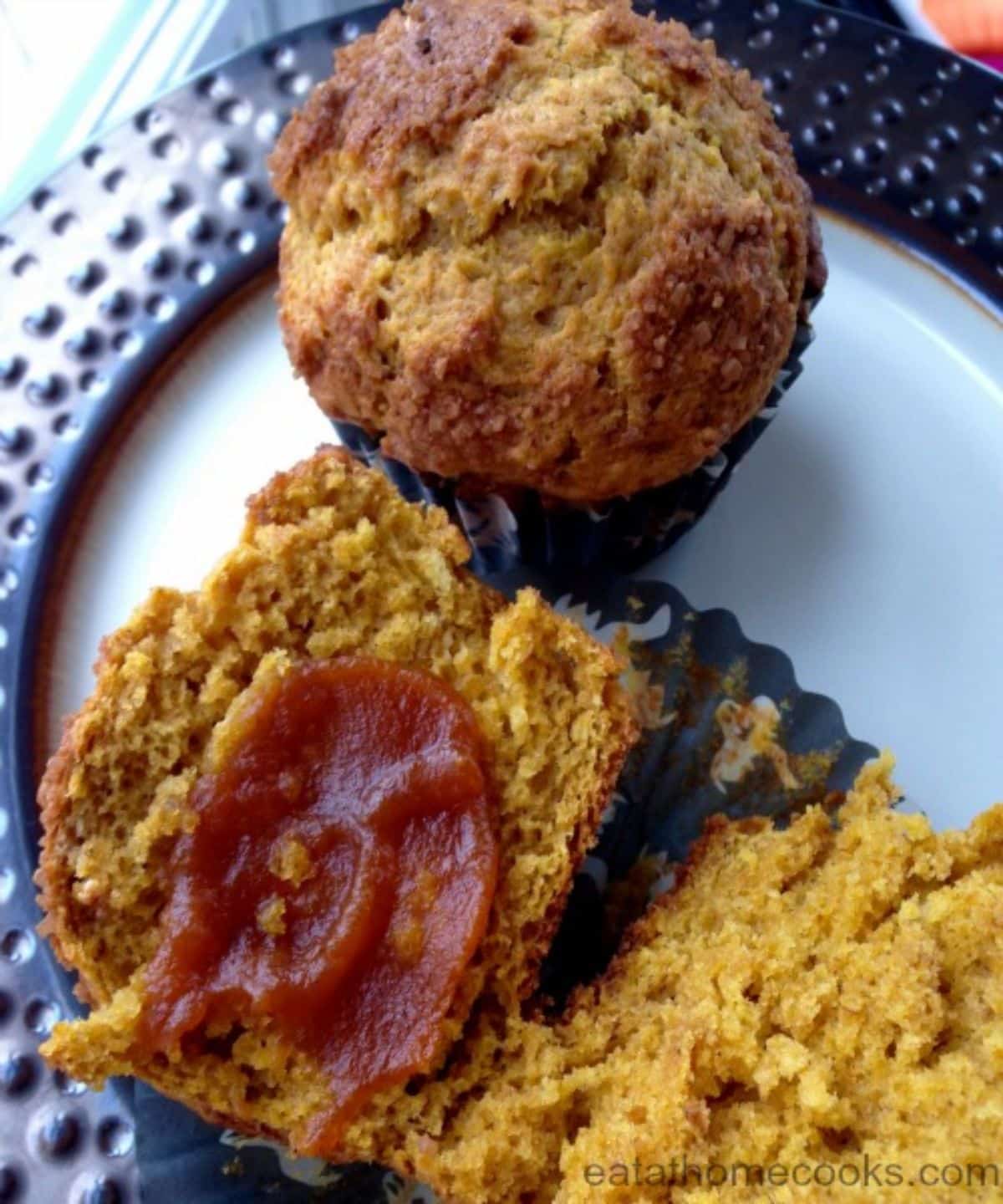 These Pumpkin Butter Muffins are so delectable that they'll sell out at any fall bake sale! Combine your choice of canned pumpkin puree or fresh pumpkin and your favorite brand of pumpkin butter with the other muffin-based ingredients to customize your taste.
While recommended as a breakfast recipe, you can enjoy these muffins for a snack, too. Wrap in cellophane with an orange bow and ribbons to sell at a fall bake sale.
Pumpkin Butter Recipes
If you have never tried pumpkin butter, now is your chance! You more than likely have all the ingredients in your pantry anyway. Try one of these pumpkin butter recipes for a new way to enjoy your favorite pumpkin treats during the coming autumn.