Discover the versatile and nutritious ancient grain taking over the culinary world: Quinoa. This edible seed is a delicious source of protein, fiber, iron, and magnesium. Plus, it's also gluten-free and safe for those with gluten sensitivities.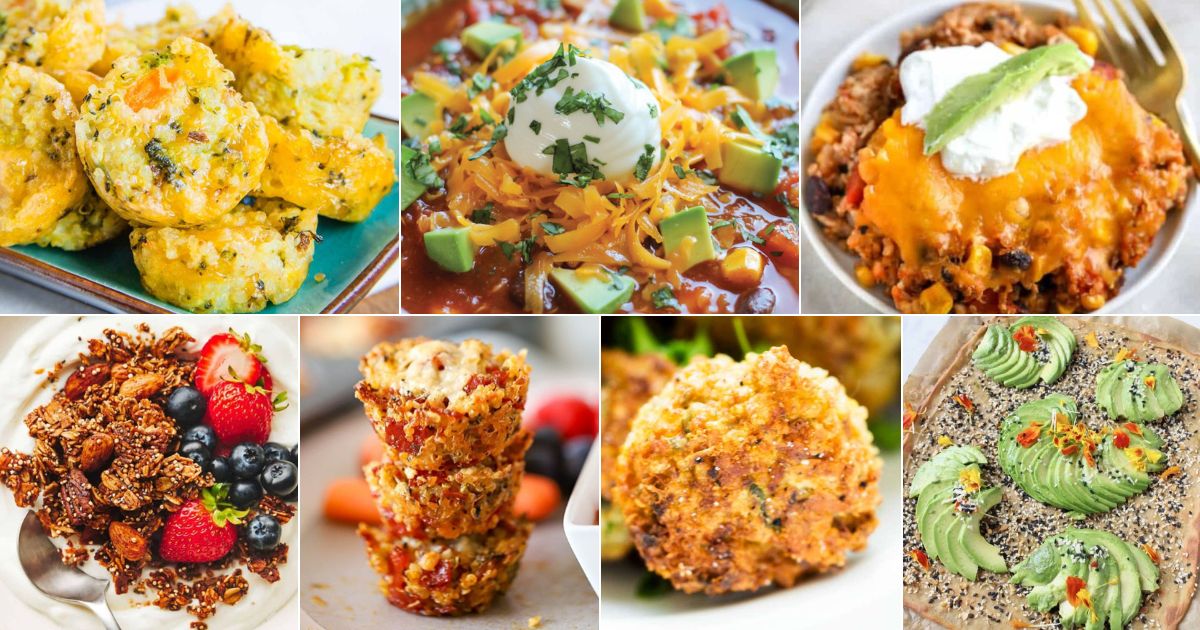 To help your kids get the nutrients they need, we've compiled a list of 31 mouth-watering and kid-friendly recipes that use quinoa in creative ways. These dishes will surely please even the pickiest eaters, from breakfast bowls and muffins to macaroni & cheese and pizza bites.
Don't miss out on the benefits of quinoa - try out these recipes and add this ancient grain to your family's diet today!
Contents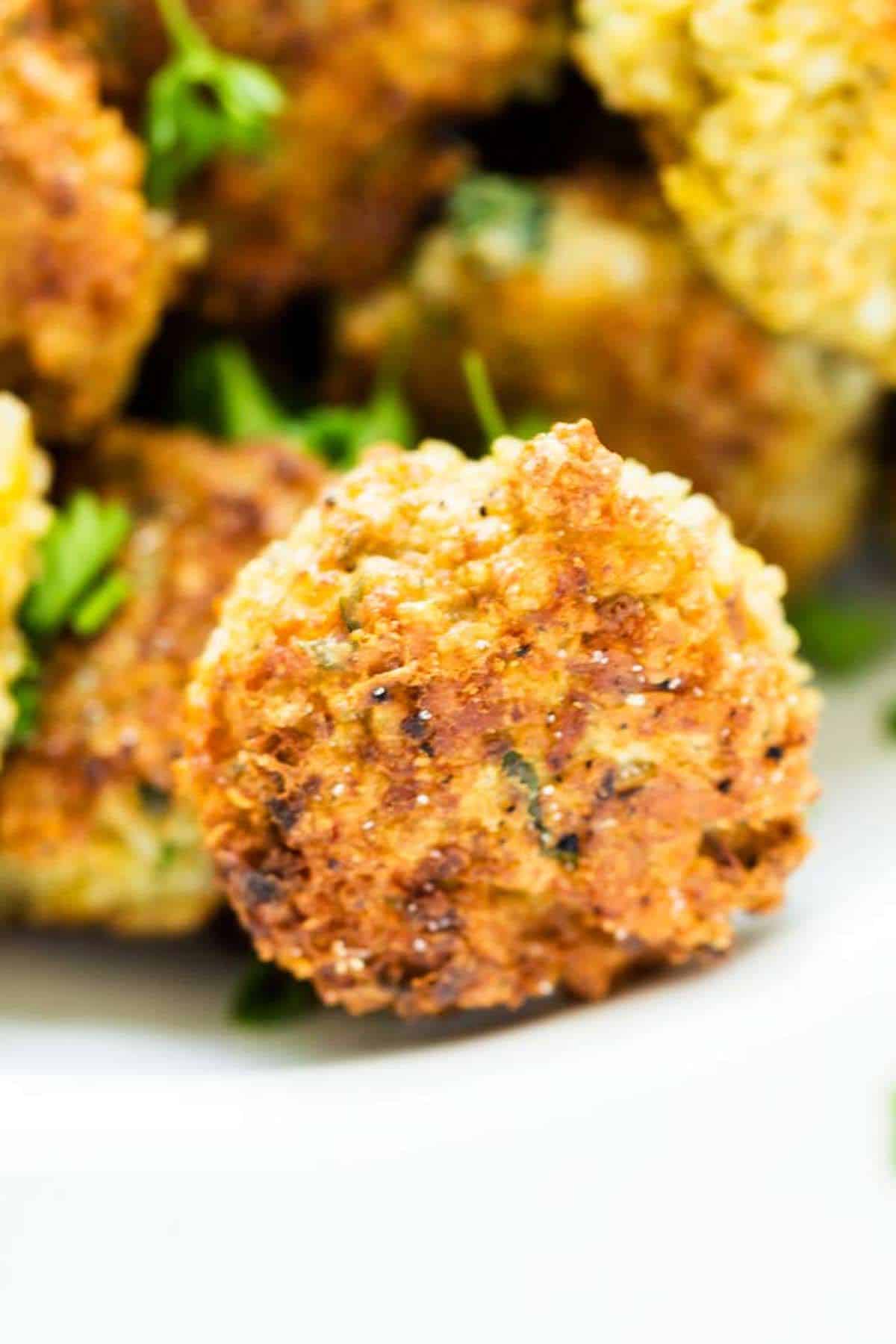 Kid-friendly quinoa fritters are a delicious and healthy snack your kids will adore. The cheese adds richness; since they're pan-fried, they're crispy and tender on the inside.
They're easy to make and can be a great way to sneak some extra protein and fiber into your little ones' diets.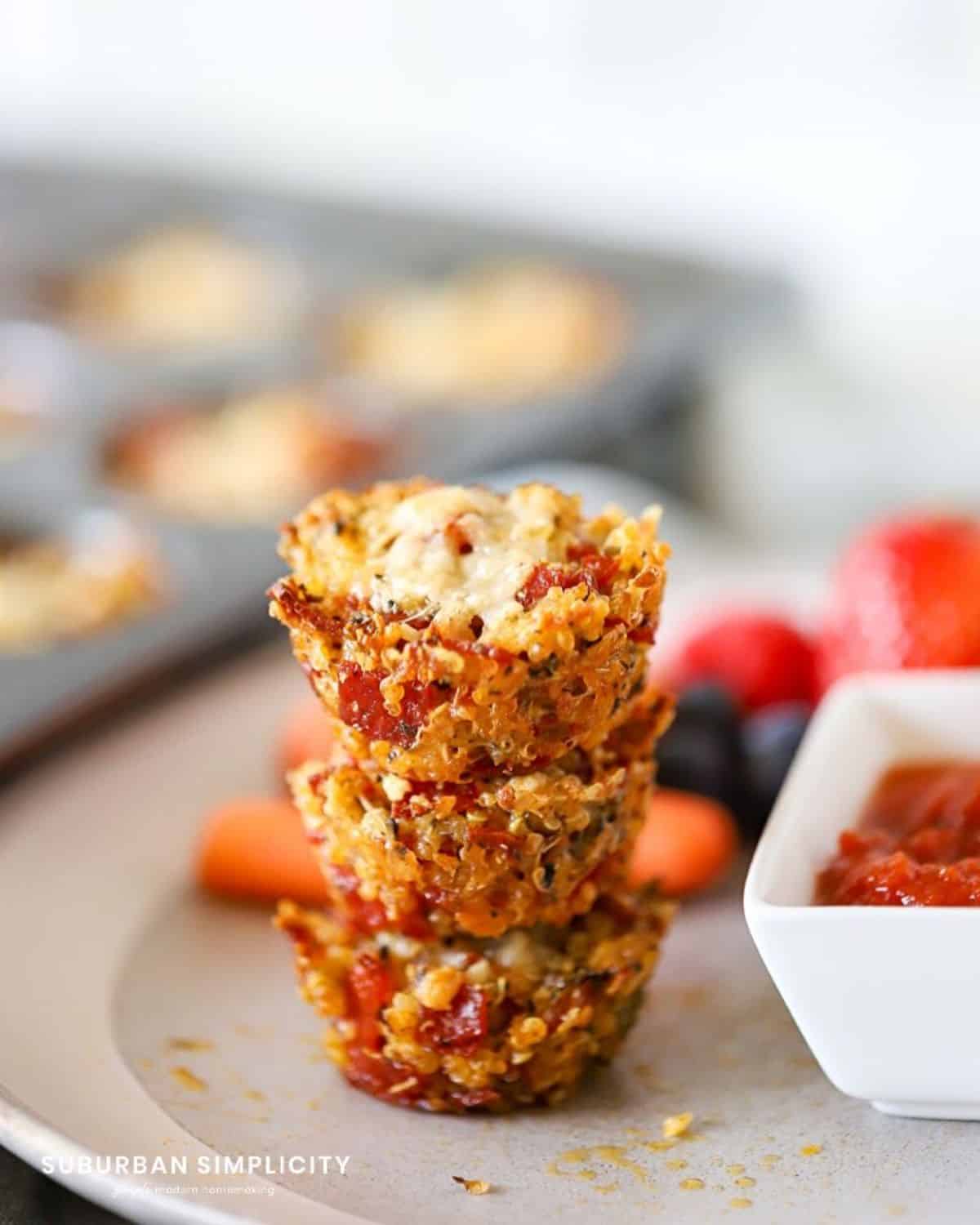 Thanks to their irresistible pizza flavor, these quinoa bites are a wholesome snack for kids.
Combining protein-packed quinoa, gooey cheese, and pepperoni, these bite-sized morsels make for a nutritious alternative to traditional pizza. Make them for lunch boxes or after-school munchies; any pizza-loving child won't think twice before eating them.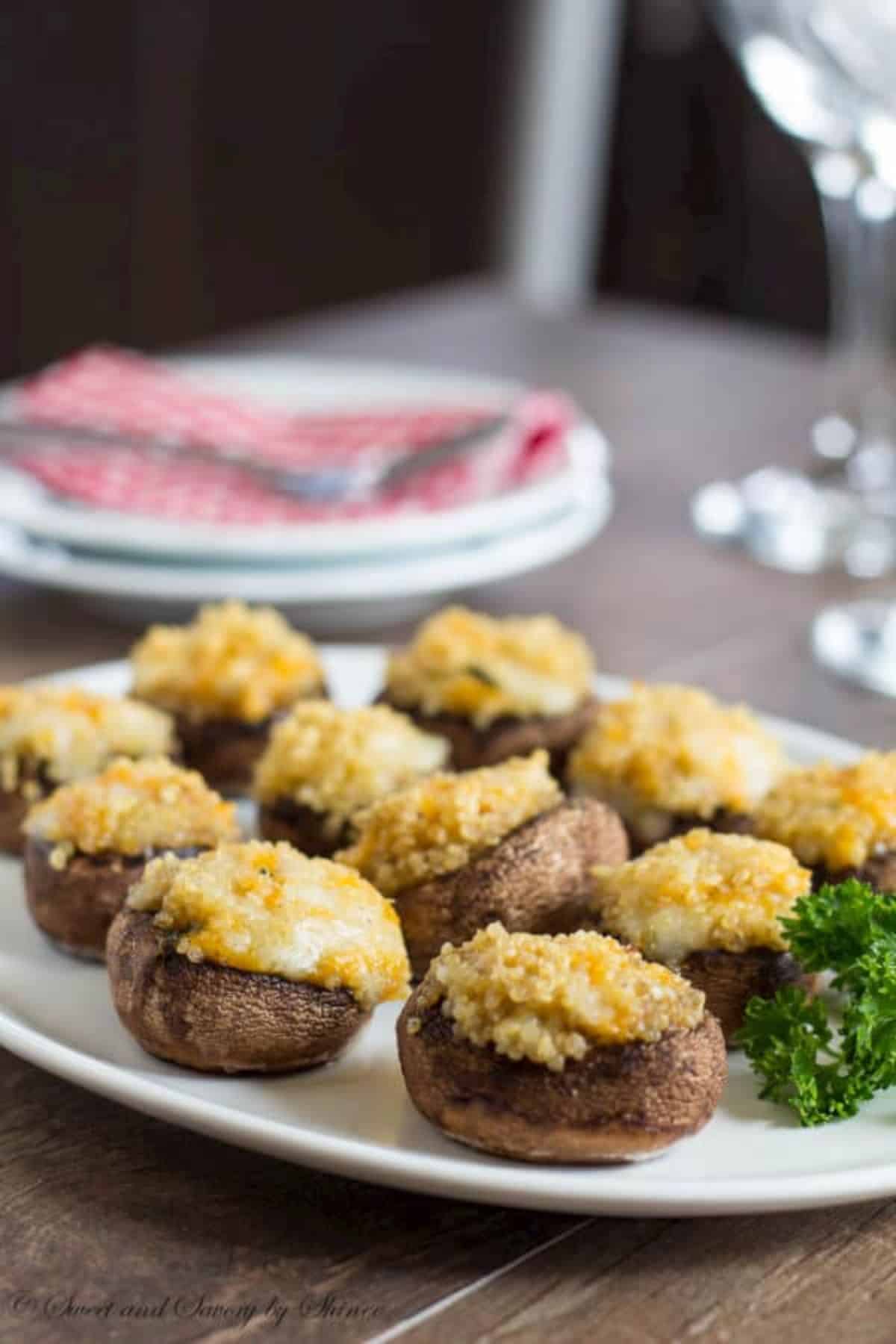 Adding quinoa to stuffed mushrooms provides a healthy twist on a classic appetizer. This mouthwatering recipe blends earthy mushrooms, flavorful quinoa, and cheese for an irresistible taste sensation.
These scrumptious bites are packed with essential nutrients and are perfect for introducing kids to new flavors and textures.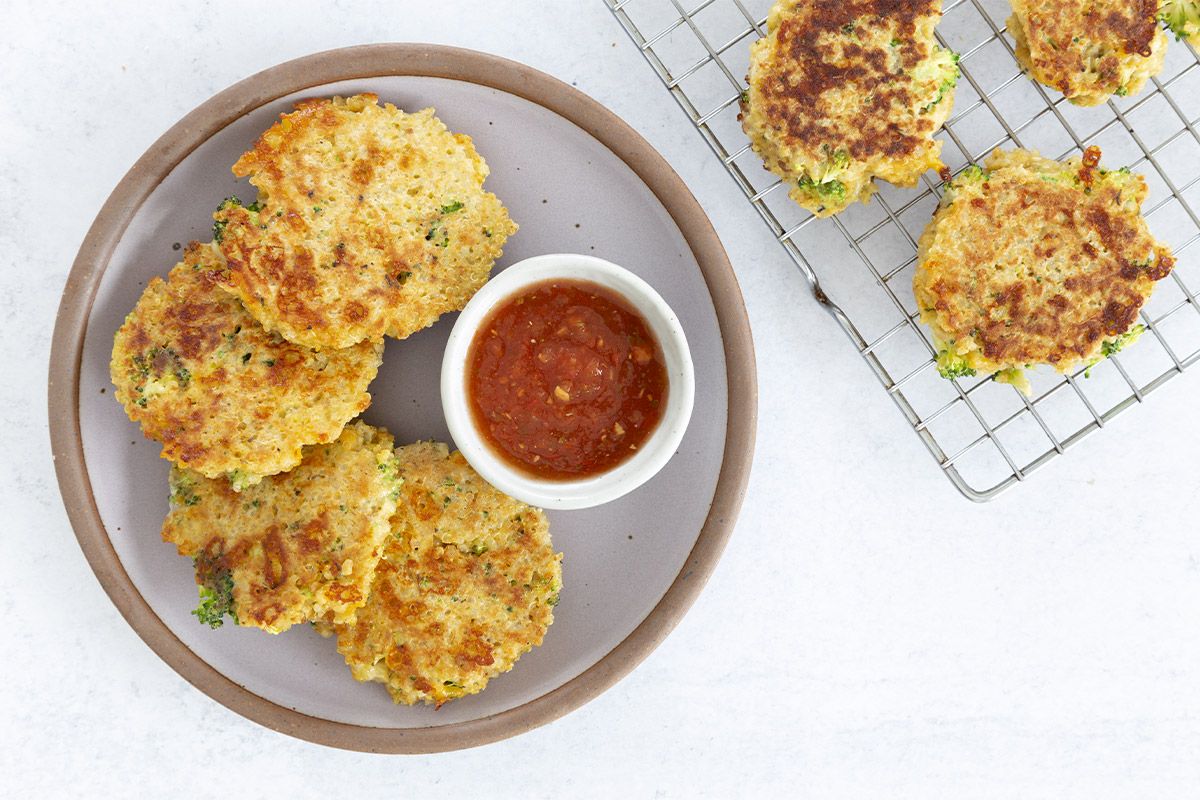 If your toddler is ready to explore new flavors, try making these simple quinoa patties. Combining quinoa's health benefits with simple ingredients like cheese and veggies, these versatile patties offer endless customization options. Their soft texture and appealing appearance make them ideal finger foods for little hands.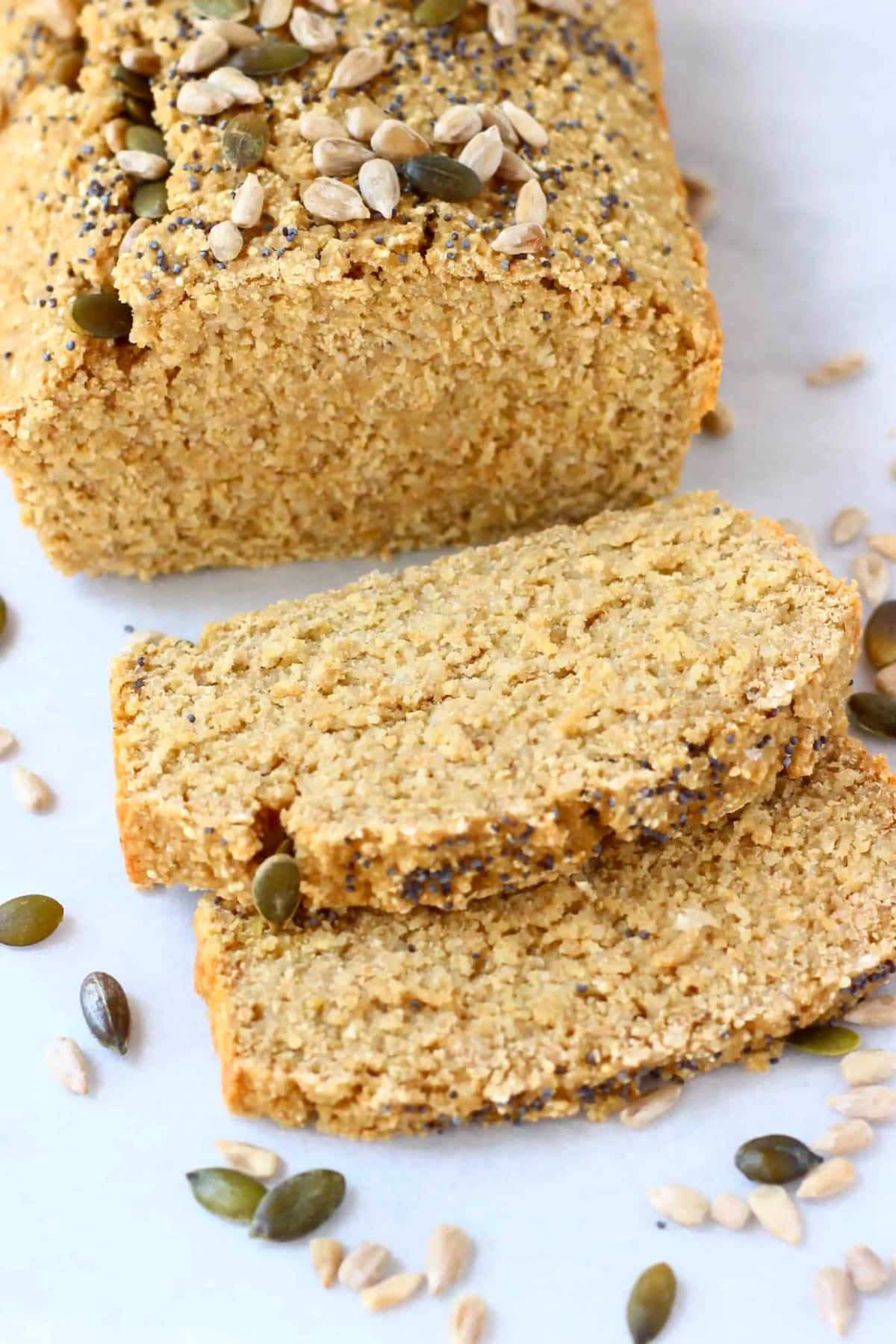 Quinoa bread is a creative way to introduce kids to this somewhat-intimidating ancient grain. This unique recipe turns quinoa into the familiar comfort of freshly baked soft, fluffy, and subtly flavored bread. Even picky eaters might love it! As a bonus, it's gluten-free for kids with sensitivities.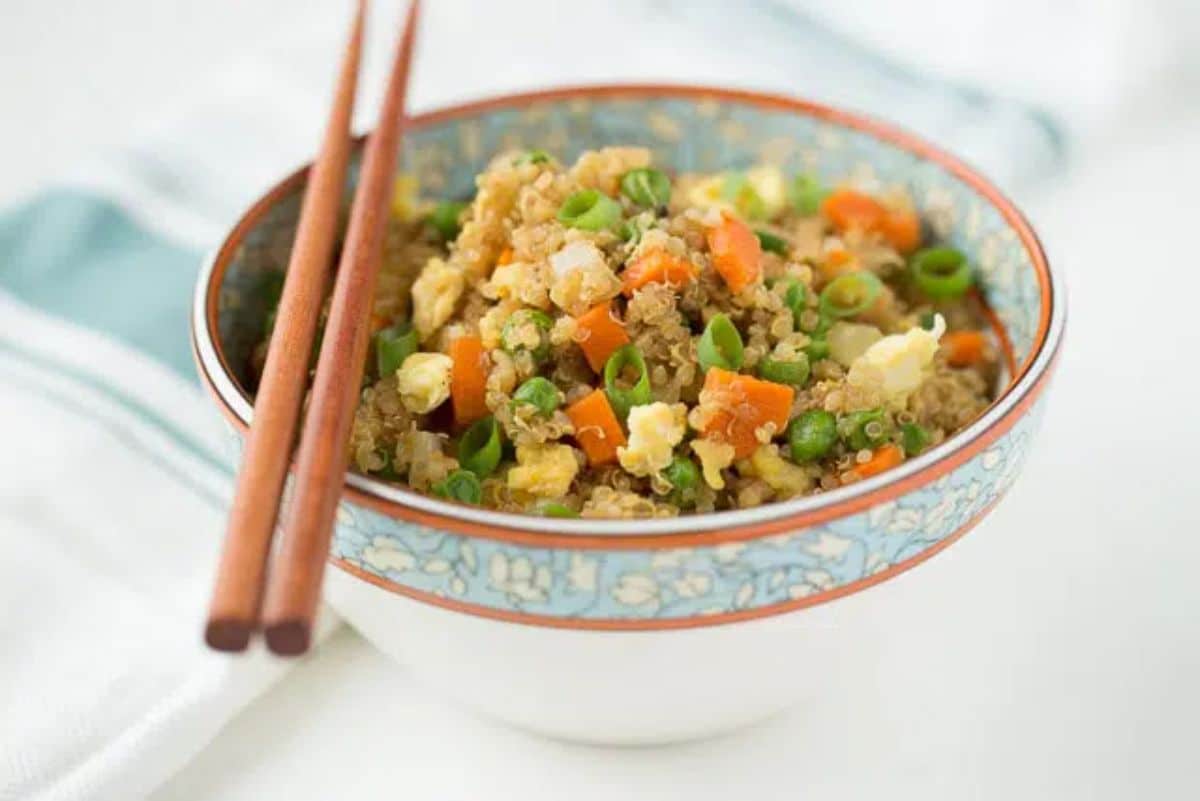 This recipe cleverly introduces quinoa through a familiar favorite--Chinese takeout! This delightful dish transforms nutritious quinoa into a colorful, flavorful meal resembling fried rice. Packed with veggies and protein, it's a healthier alternative that parents can feel good about serving.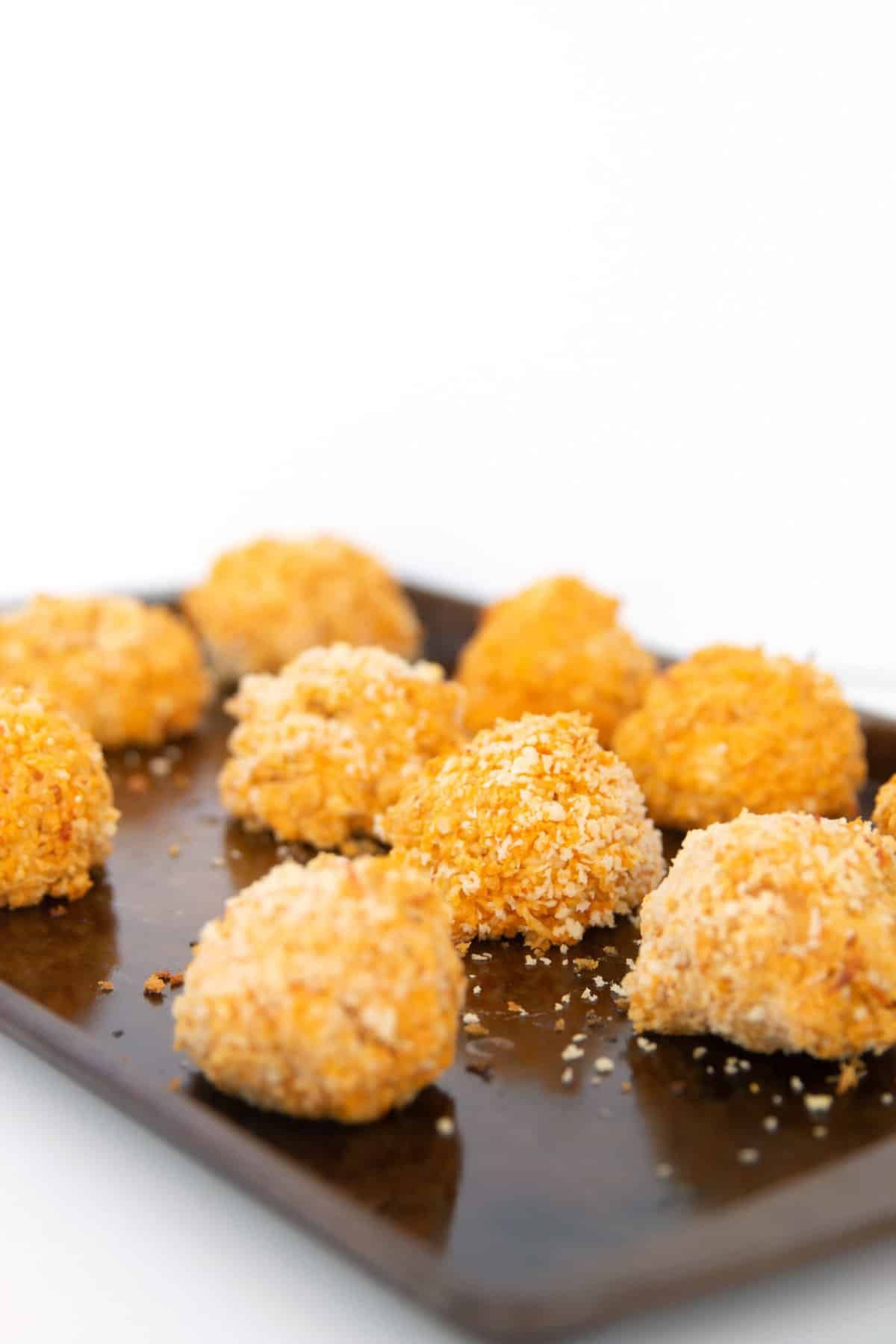 Buffalo quinoa bites are irresistible finger food that kids will enjoy nibbling. This fun and flavorful recipe mixes the zest of buffalo sauce with the wholesome powerhouse of quinoa, creating a deliciously crispy outside and tender inside. These bite-sized morsels pack a punch and are the perfect food to dip in ranch.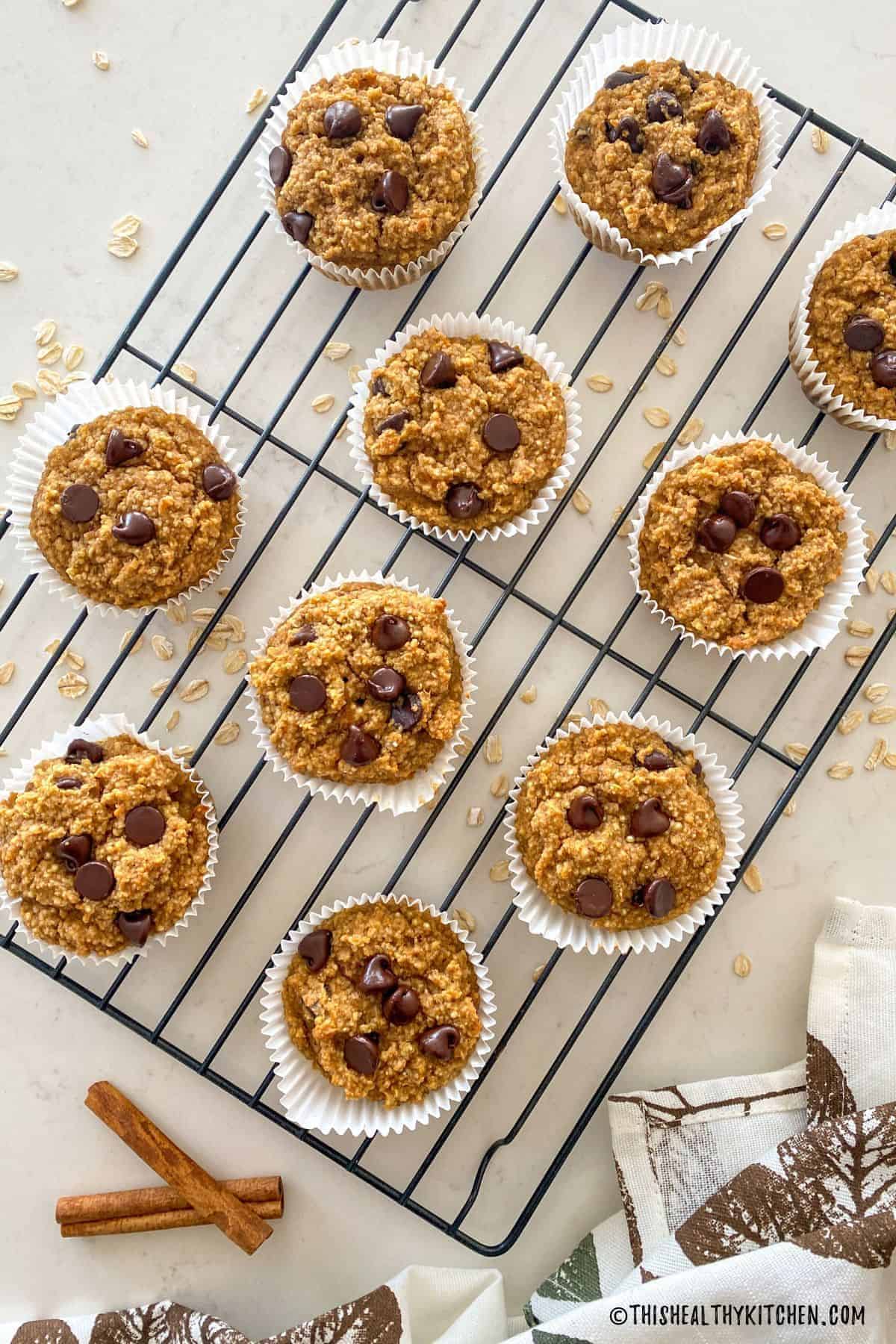 These quinoa mini muffins are a healthy treat to fill any sweet tooth! They couple sweet potatoes' natural sweetness with quinoa's nutty flavor for a guilt-free indulgence. These moist, fluffy muffins are perfect for little hands and make an excellent after-school snack or breakfast.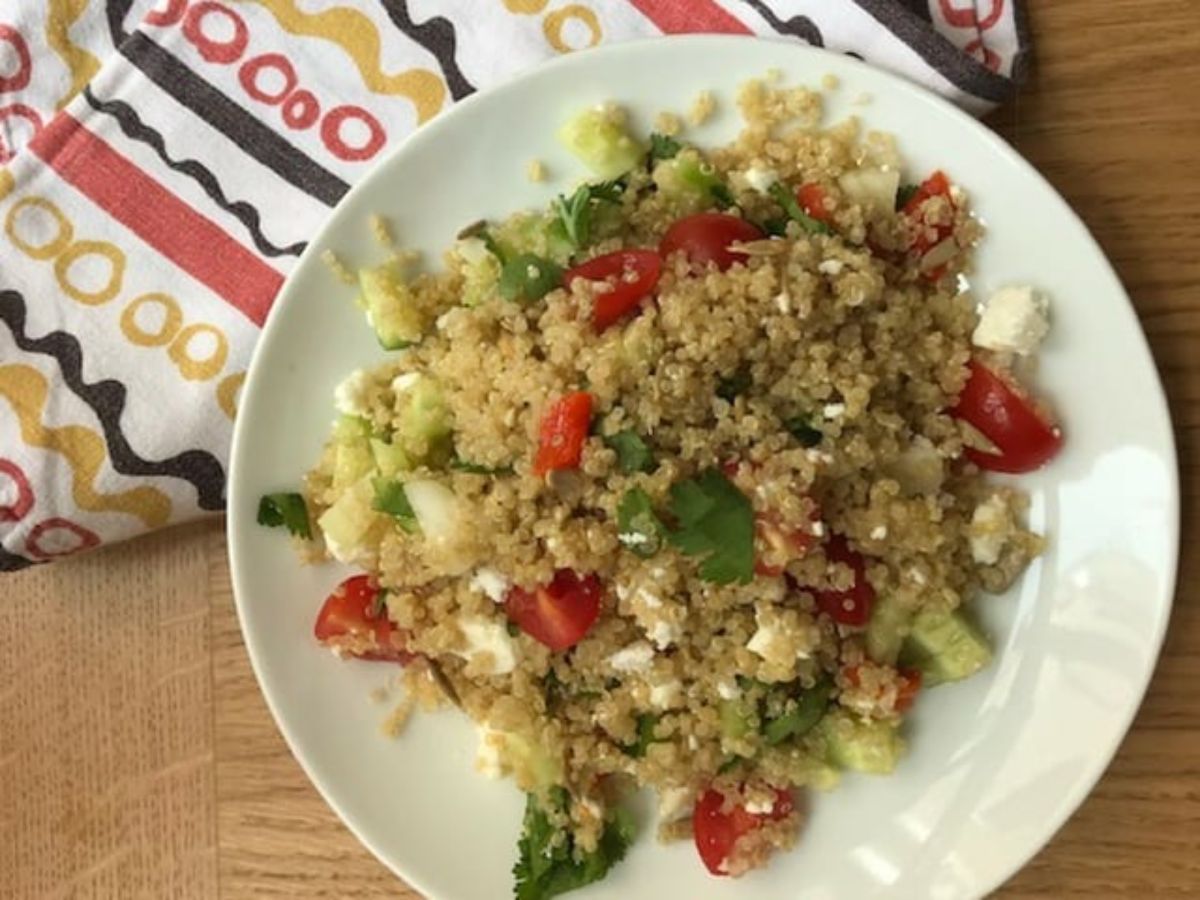 Kid-friendly quinoa salad is a vibrant, delicious dish for children to explore. Filled with fluffy quinoa, colorful veggies, sweet corn, and creamy avocado, it's a visually appealing and nutritious meal. The mild, tangy dressing keeps the flavors light and fresh, making it an excellent introduction to salads for young palates.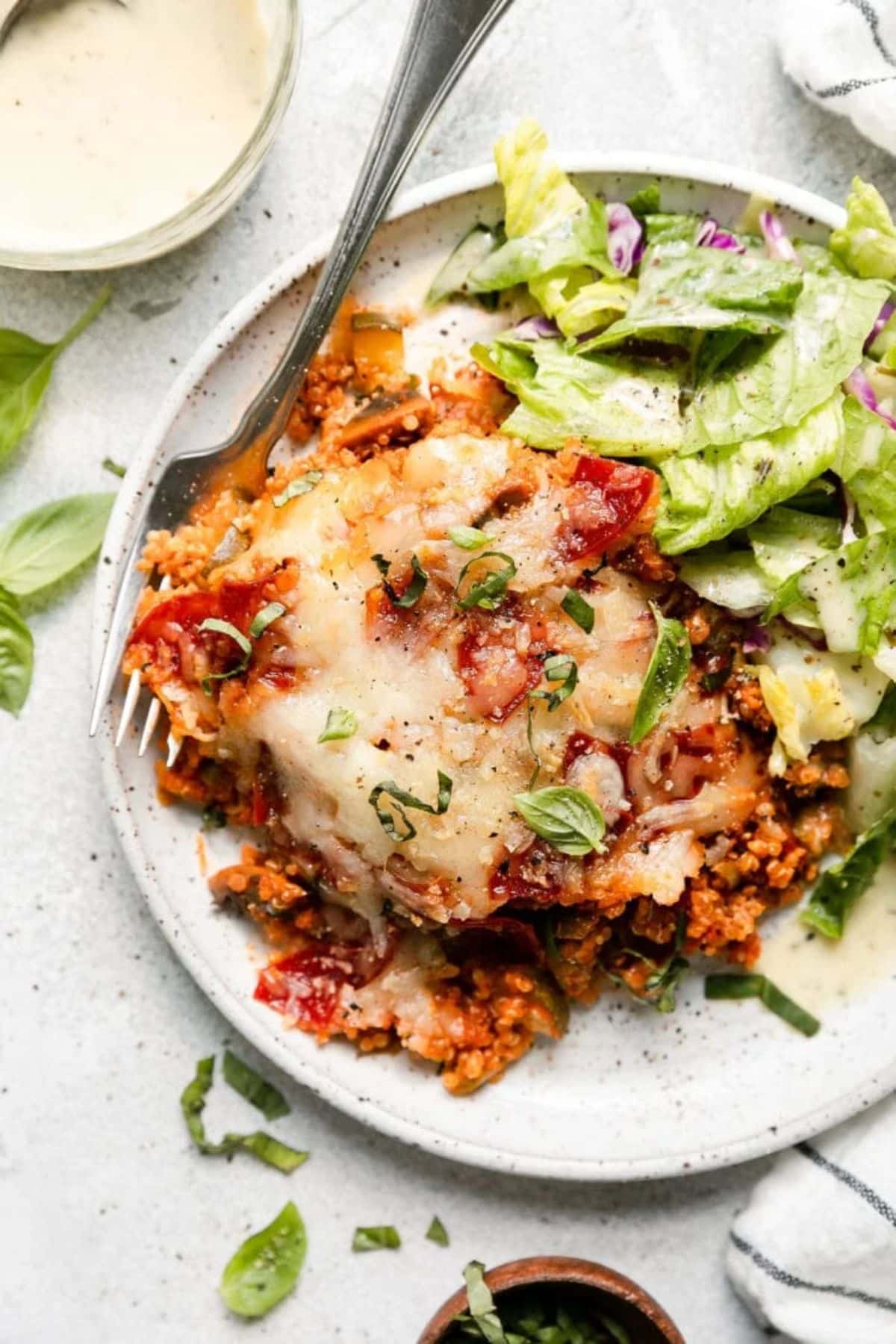 This pepperoni pizza casserole offers a delightful twist on a classic dish that kids already love. It's so satisfying that kids might not even notice they're eating quinoa. With cheese, pepperoni, and marinara layered together, it's the perfect way to incorporate extra nutrition into your kids' meals.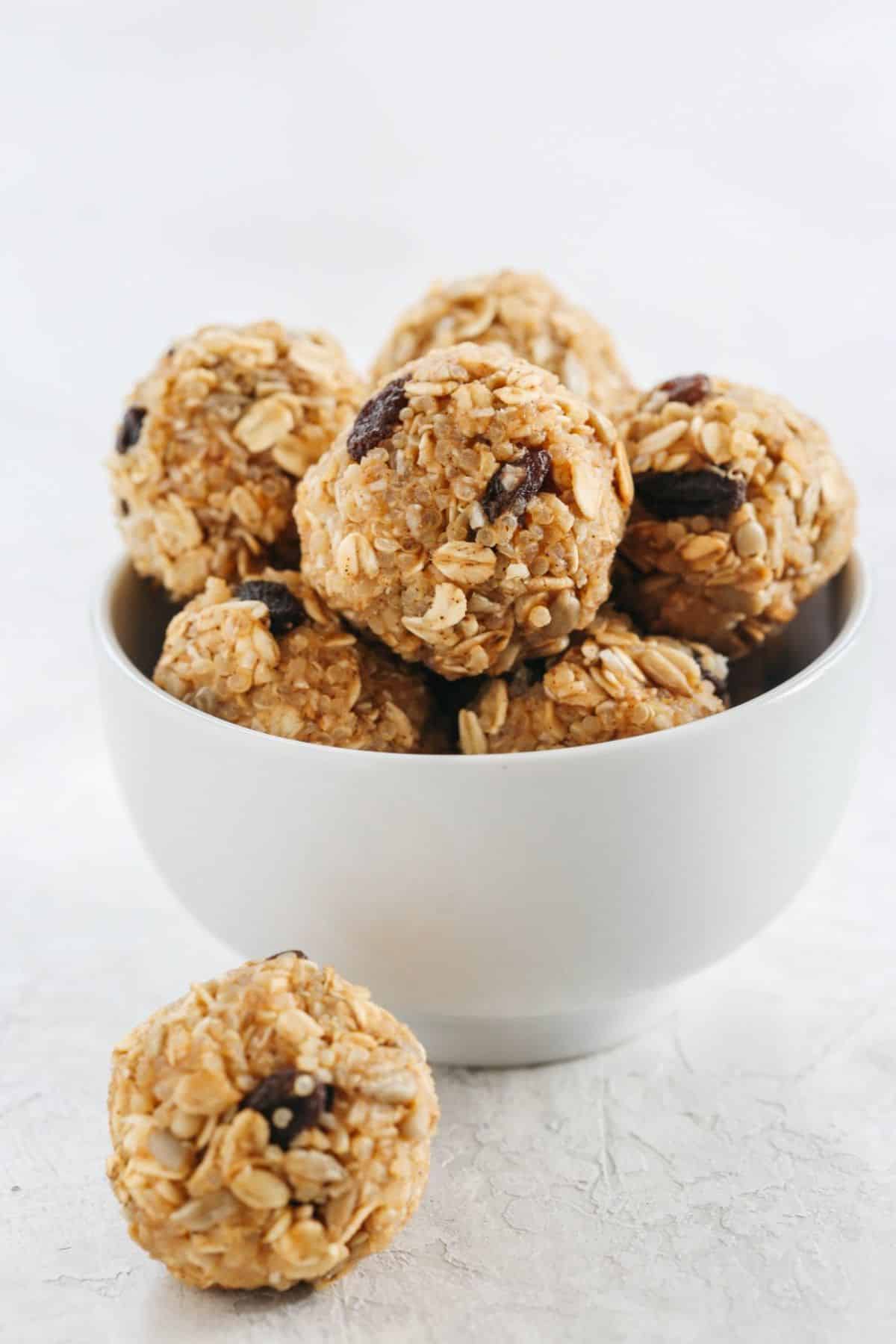 Date Energy Balls are a naturally-sweetened treat that kids will eagerly devour. They're filled with peanut butter, nutritious nuts, and dried fruit to create a guilt-free indulgence perfect for little hands.
Packed with energy-boosting ingredients, these bite-sized morsels are ideal for fueling up before after-school activities. Parents can feel good about offering a delicious, nutrient-dense alternative to processed sweets, while kids will love the irresistible flavors and textures.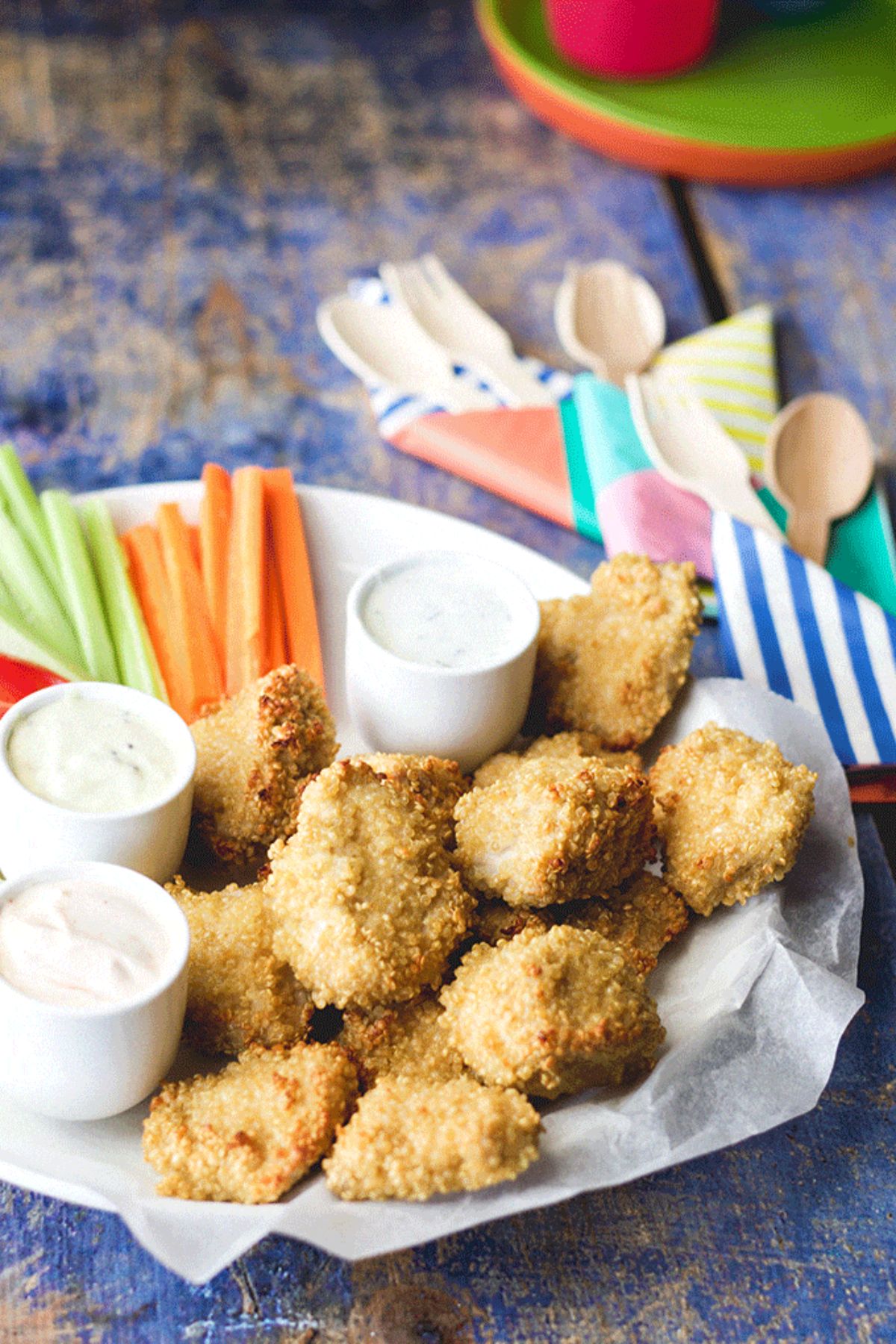 This innovative recipe combines the comfort of crispy chicken nuggets with the nutrient-rich goodness of quinoa for a wholesome, mouthwatering meal. The delightful crunch from the quinoa crust paired with tender and juicy chicken will make these nuggets an instant hit with young palates.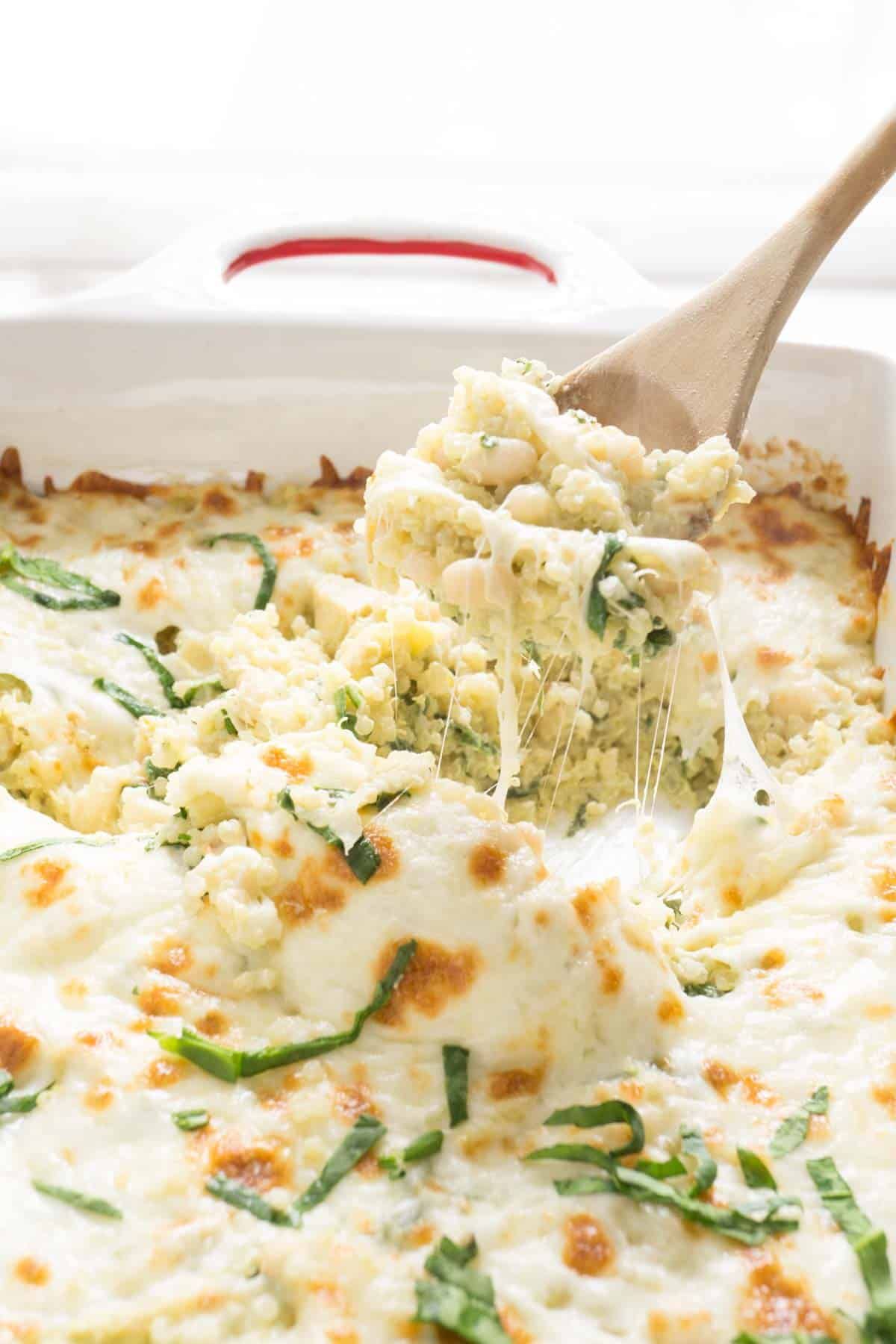 This recipe is a brilliant reinvention of a classic appetizer that kids will love. This mouthwatering recipe transforms the popular spinach artichoke dip into a healthy, protein-packed meal by incorporating plenty of quinoa. The creamy, cheesy texture and the flavorful veggies create a delectable dish perfect for young palates.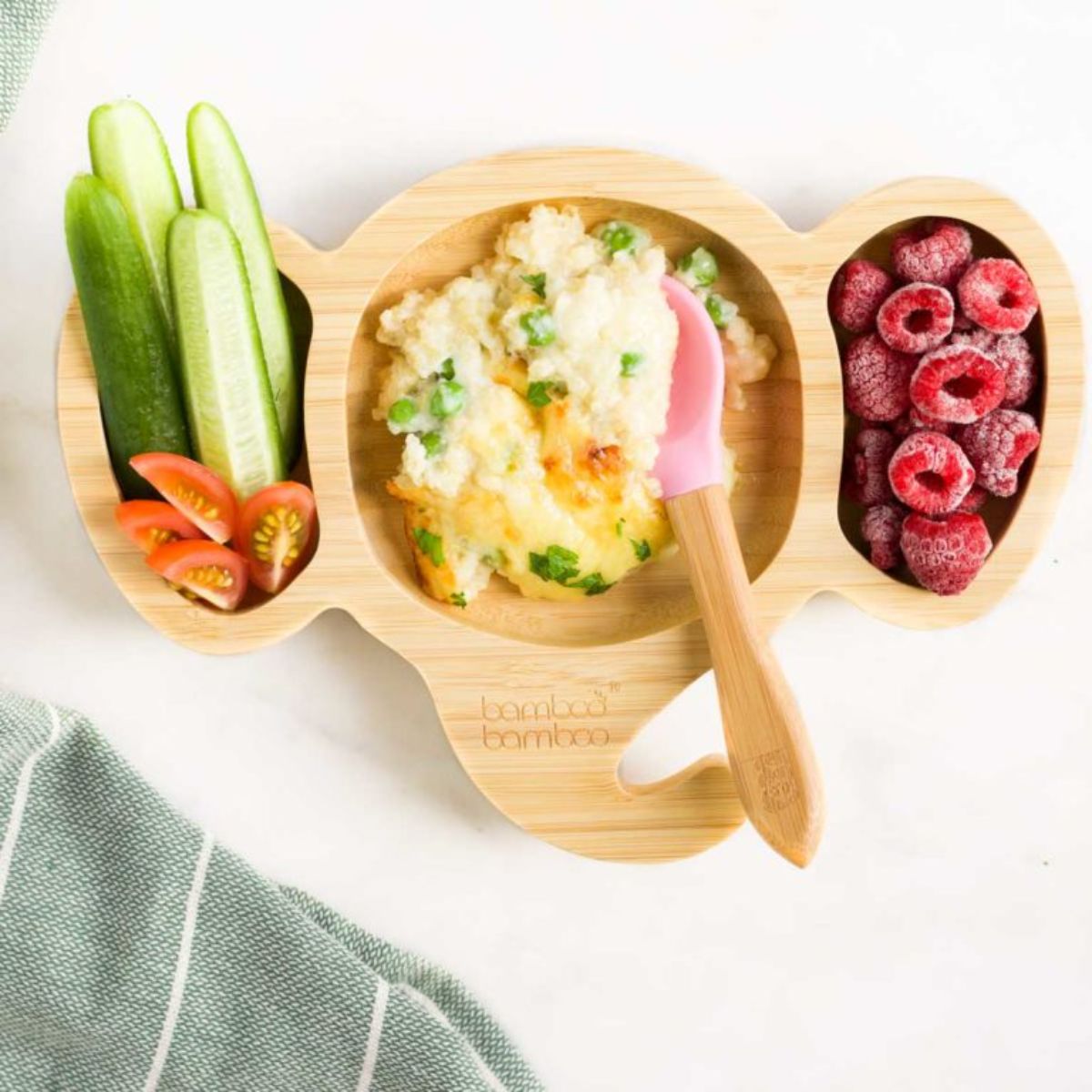 Cheesy quinoa is a simple, comforting dish perfect for introducing children to this whole grain. It's similar to classic mac and cheese, except for substituting quinoa for the pasta. And since it's topped with a generous amount of cheese, it's a deliciously creamy and satisfying meal.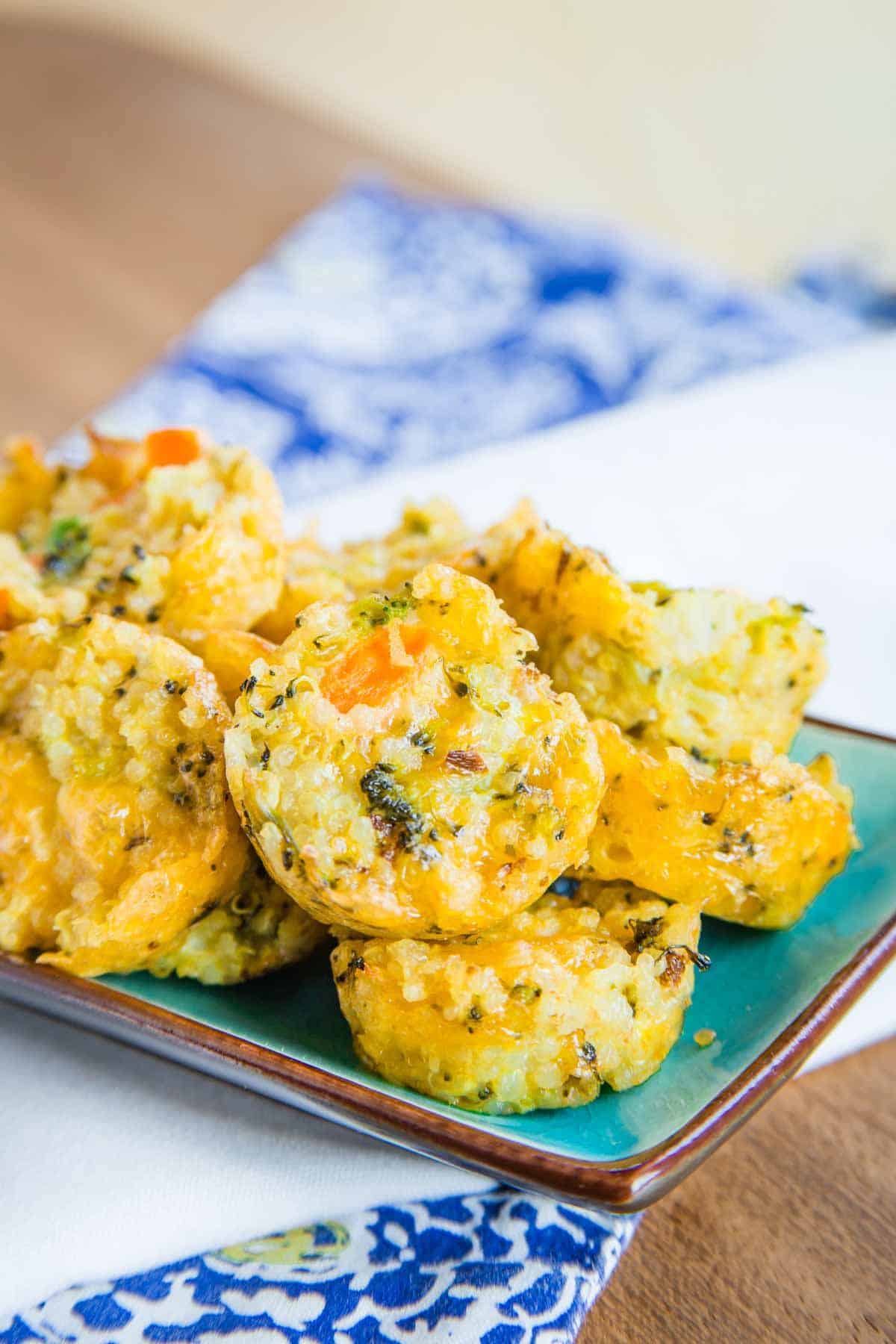 These cheesy veggie quinoa bites are the perfect nutritious finger food for little hands. The colorful veggies and gooey cheese add richness and depth of flavor to the quinoa, resulting in a bite-sized morsel that's delicious and easy for young ones to grasp. With their appealing texture and flavors, these quinoa bites make an excellent snack or meal option.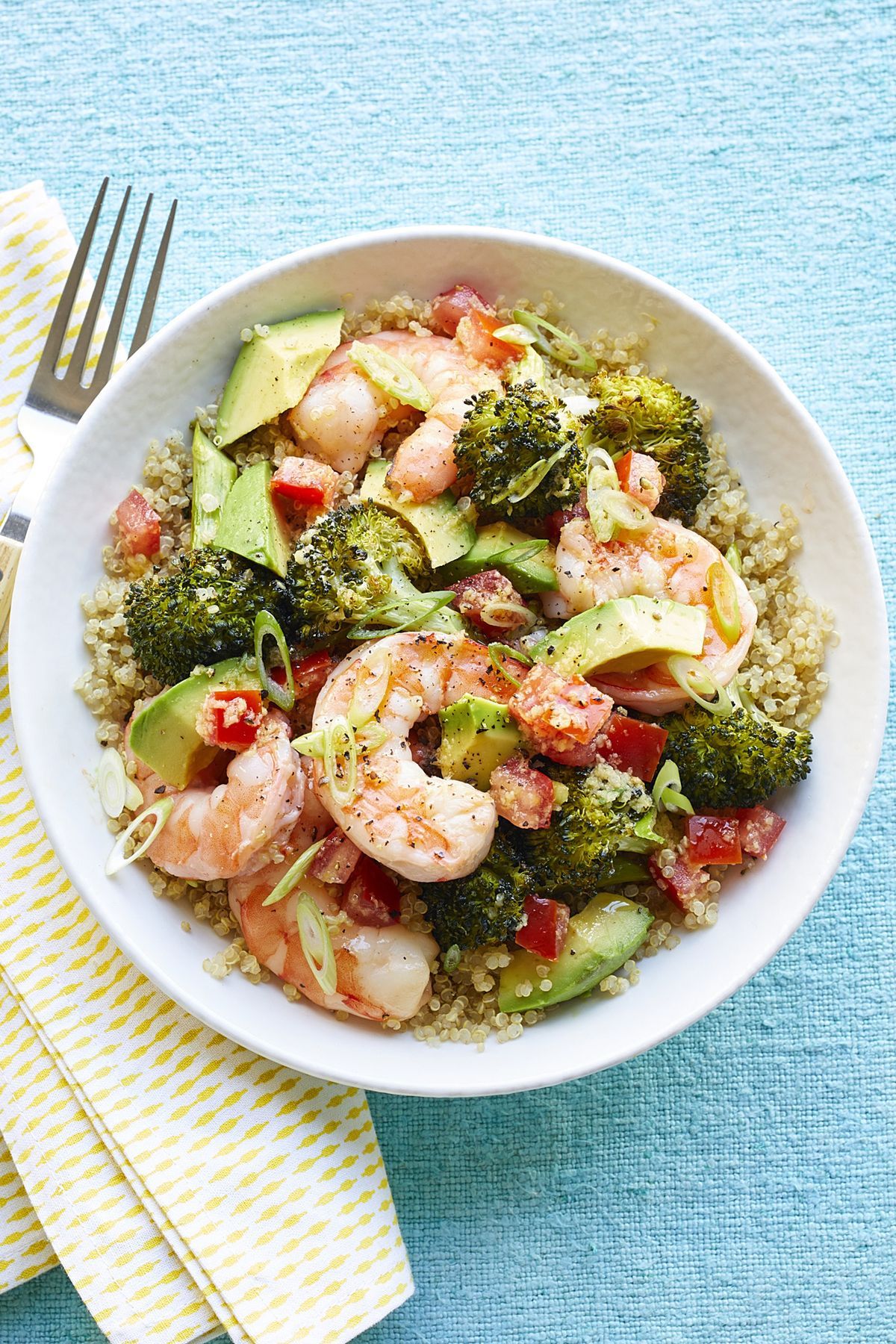 These classic shrimp bowls are a colorful, mouthwatering meal that can easily become your child's favorite dish. This enticing recipe blends succulent shrimp, vibrant veggies, and a tangy scallion vinaigrette for a flavor-packed experience. The visually appealing presentation and variety of textures make it an adventure for young palates.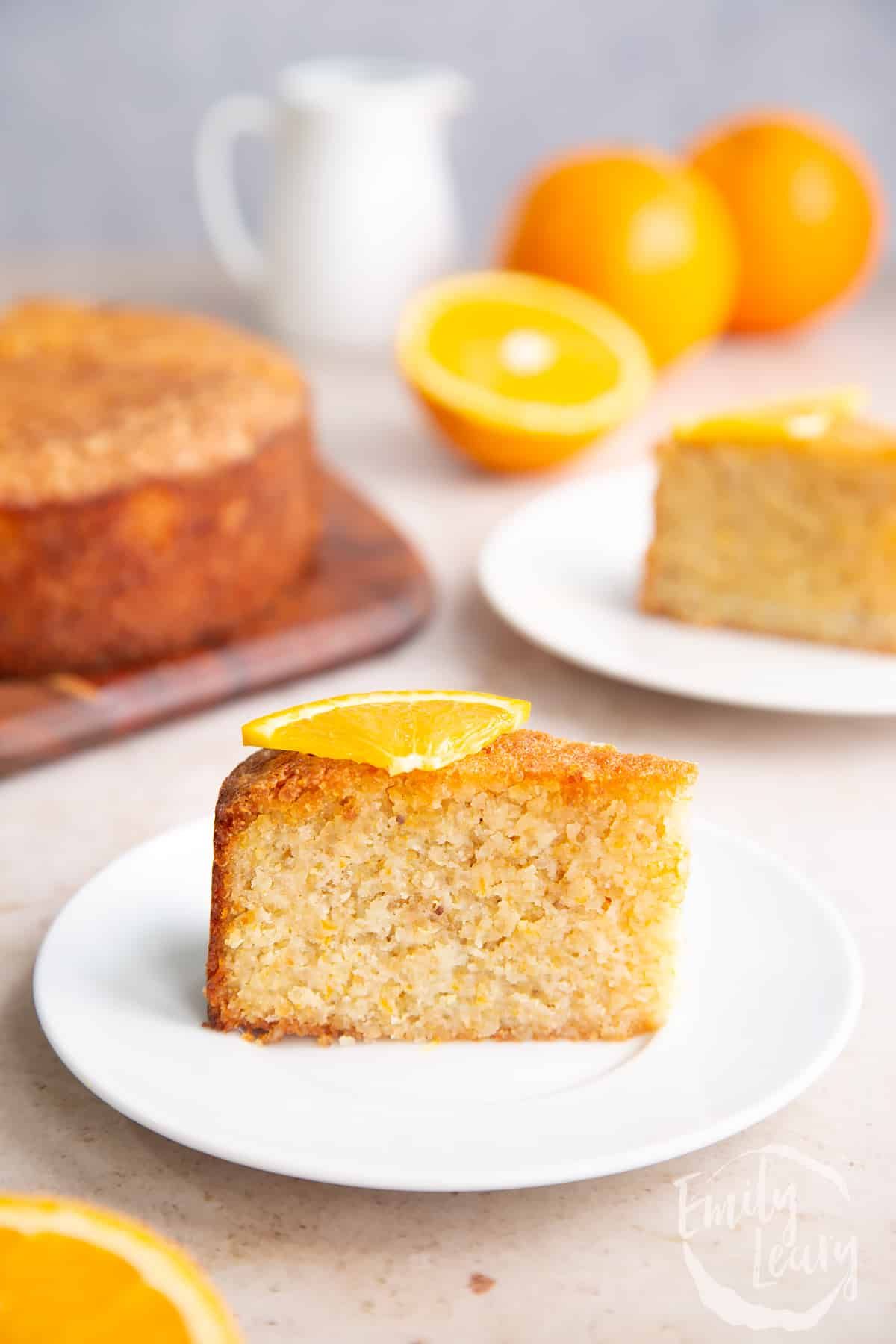 This nutritious cake is a sweet treat that the entire family will love. With the nutty flavor of quinoa, zesty orange, and crunchy almonds, it's a decadent combination of flavors and textures. The natural sweetness makes it irresistible to even the pickiest eaters!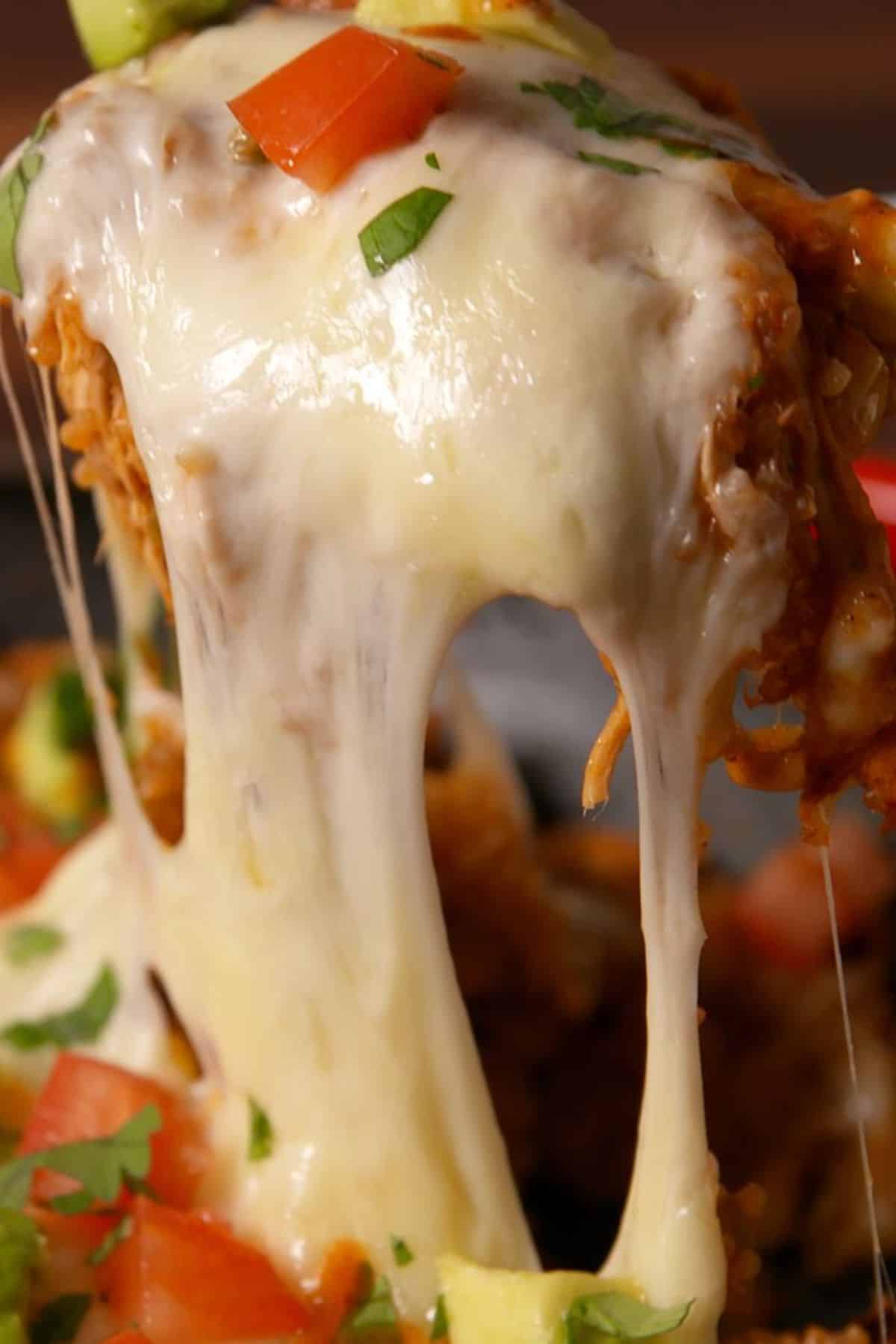 This quinoa casserole introduces classic Mexican flavors that kids will adore with a nutritious twist. This mouthwatering recipe features tender chicken, fluffy quinoa, and zesty enchilada sauce, creating a satisfying meal.
The familiar taste of cheesy enchiladas paired with the wholesome goodness of quinoa is perfect for kids who might not be keen on trying new things.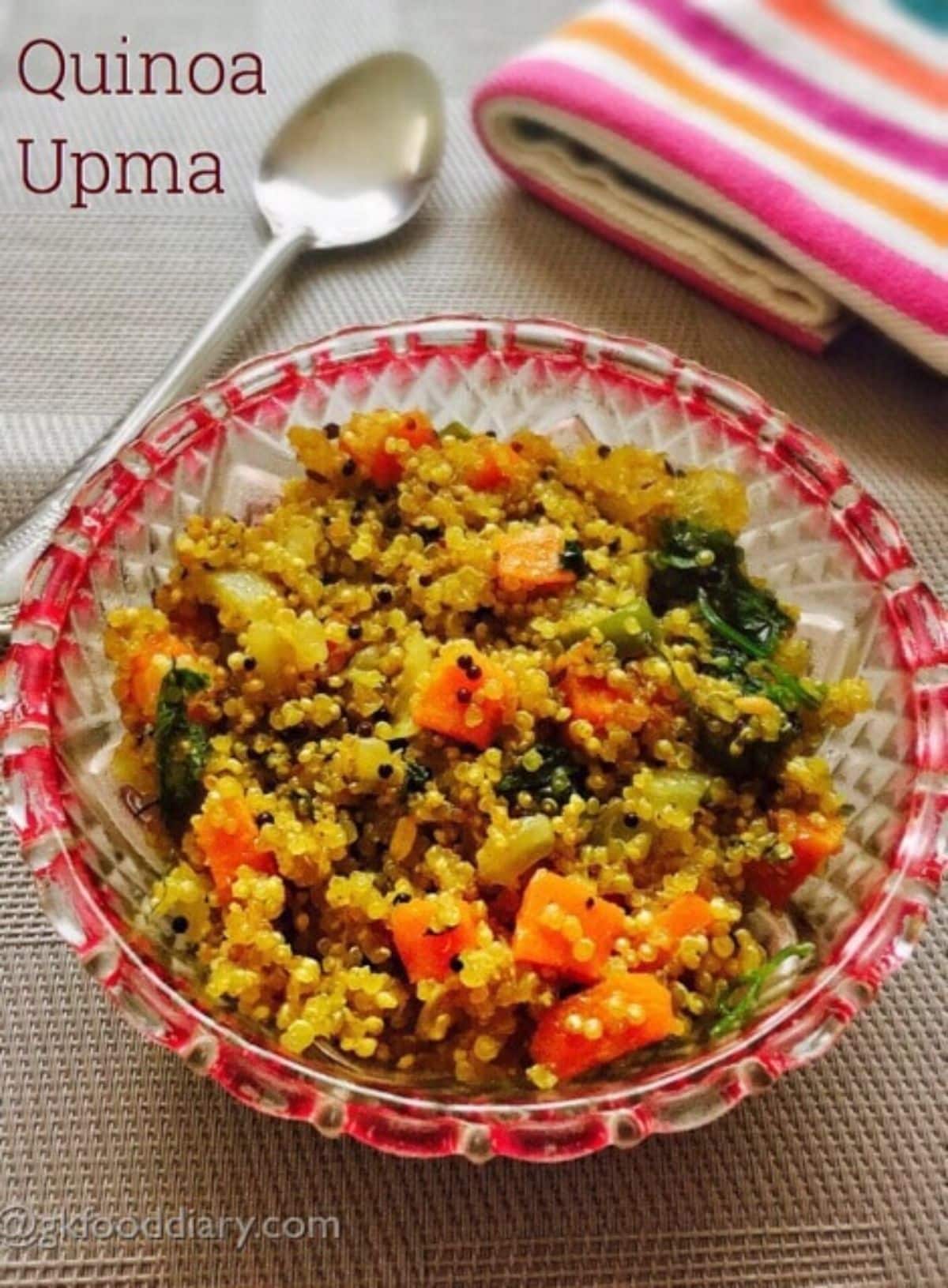 Quinoa Upma is a unique recipe for adventurous kids eager to explore new tastes. This delicious dish transforms the traditional Indian upma by using nutrient-rich quinoa as its base, adding an extra layer of health benefits.
The enticing mix of aromatic spices, colorful vegetables, and fluffy quinoa creates a delightful meal that adventurous eaters will love.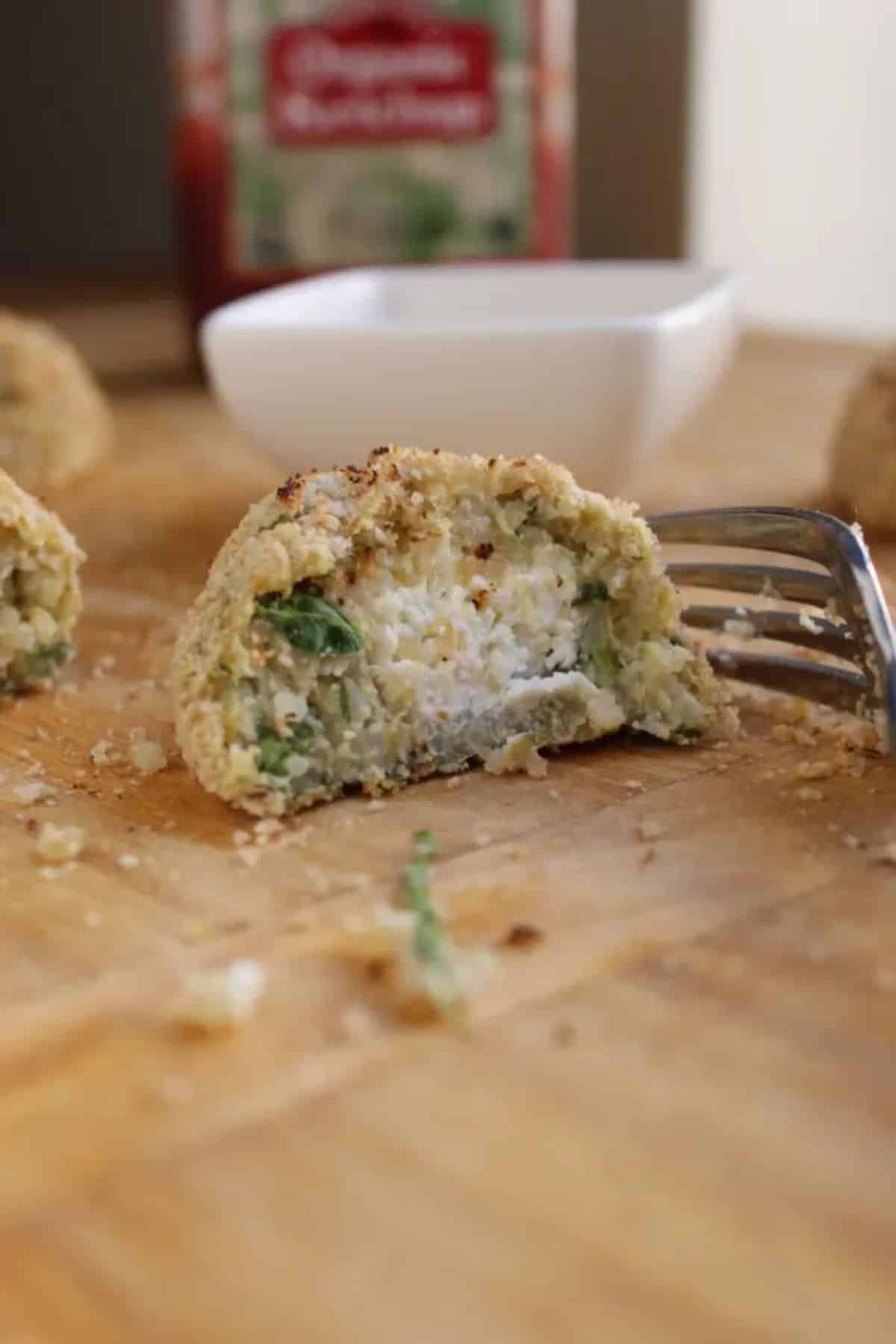 These quinoa nuggets are loaded with goat cheese for a new way to serve this nutritious grain. The crispy exterior and gooey center make these delectable morsels perfect for kids who love finger foods. Everyone in the family can appreciate the health benefits of these wholesome nuggets.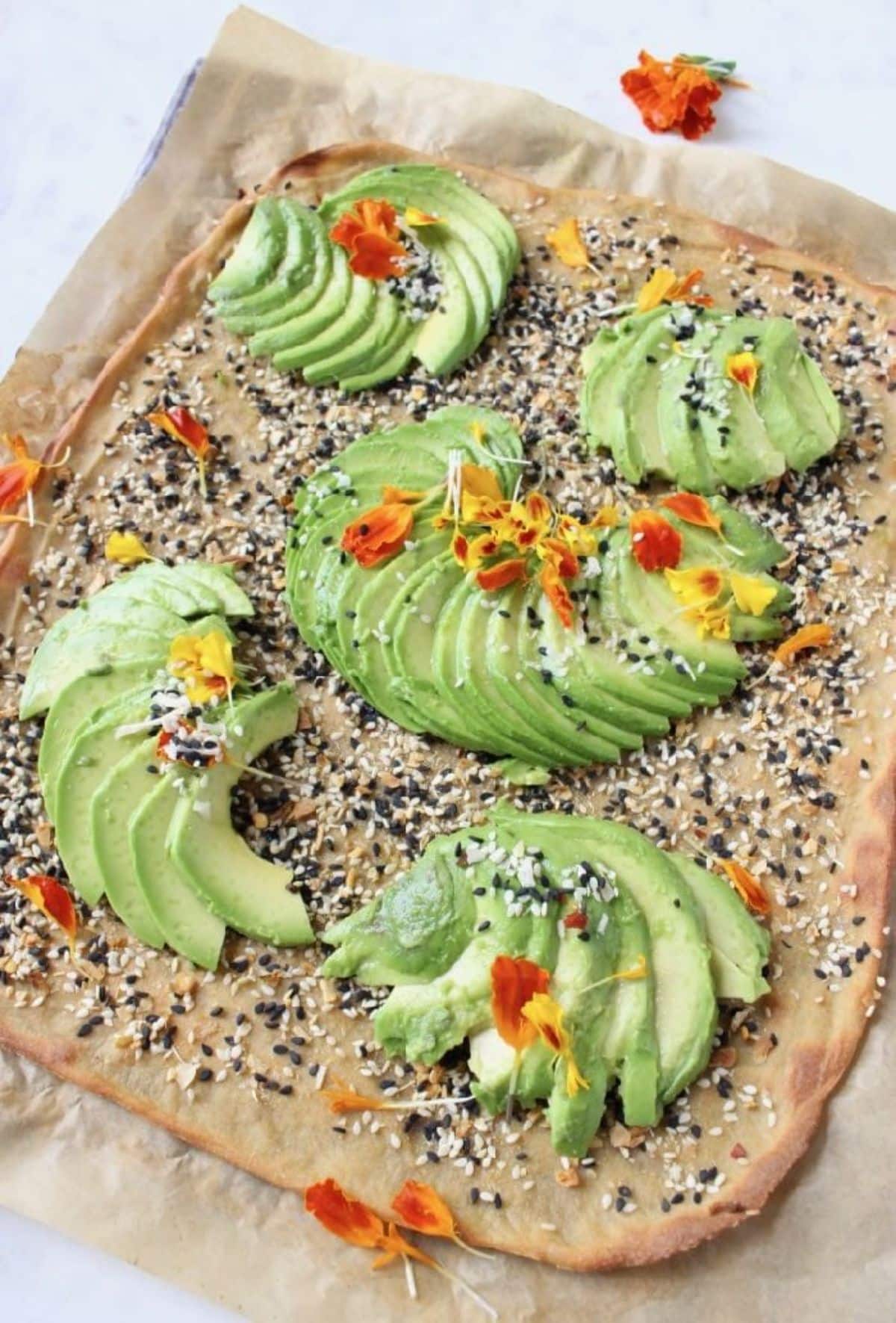 This flatbread is a fun and familiar food that uses protein-rich quinoa as the base rather than carb-laden bread.
The base is made with only quinoa and water and easily comes together in the blender. Top it with kid-friendly ingredients like pepperoni, cheese, or veggies for the perfect healthy dinner.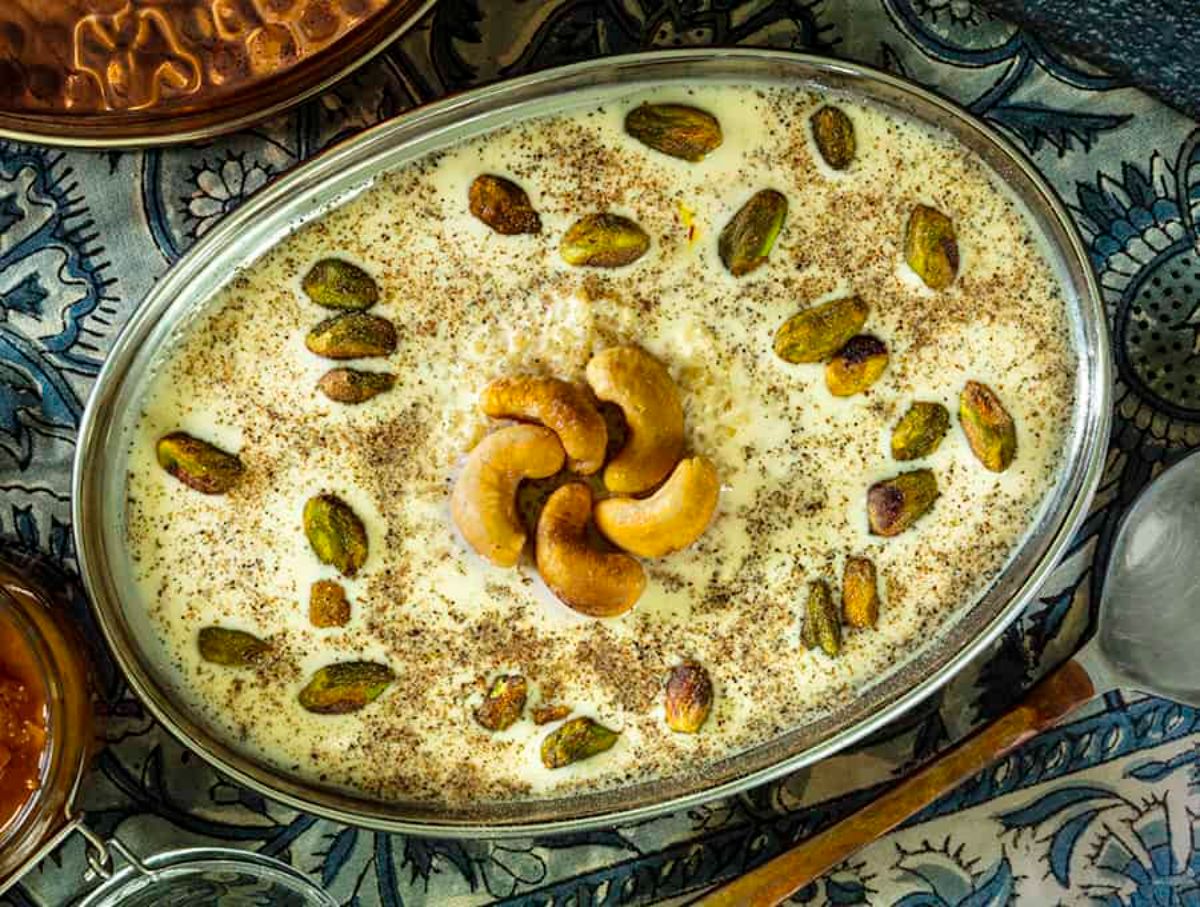 Quinoa pudding is a sweet treat that kids will savor. This recipe transforms protein-packed quinoa into a creamy, delectable pudding, offering a healthier alternative to traditional rice pudding. Its velvety texture and natural sweetness make it irresistible to young palates.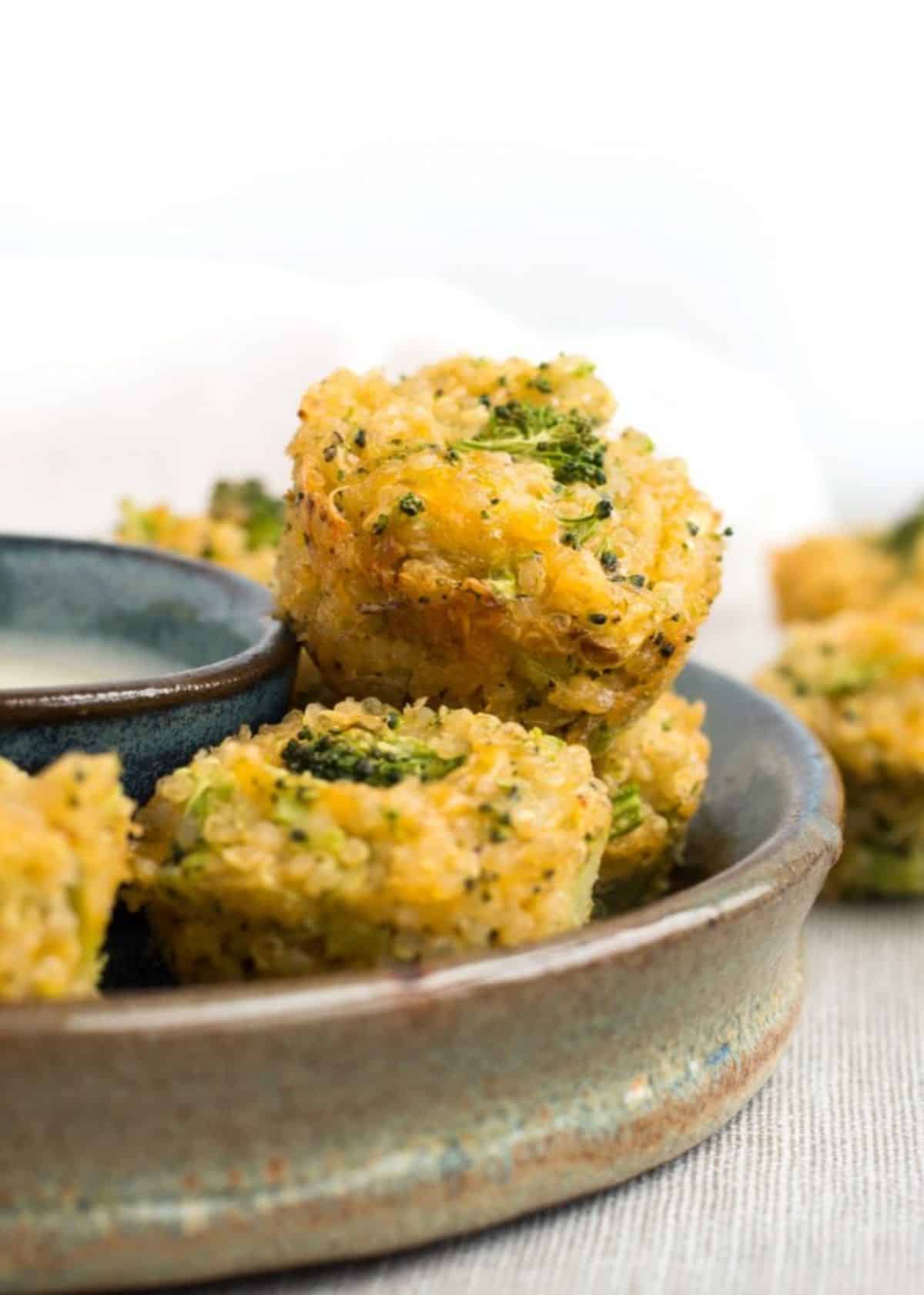 These savory, cheese-filled morsels are full of flavor to satisfy those afternoon hunger pangs. The natural flavors of broccoli and nutrient-rich quinoa meld beautifully with the gooey cheddar cheese, creating an irresistible taste that your little ones will adore.
The crunchy exterior and tender interior of these bite-sized snacks makes them fun and easy to eat.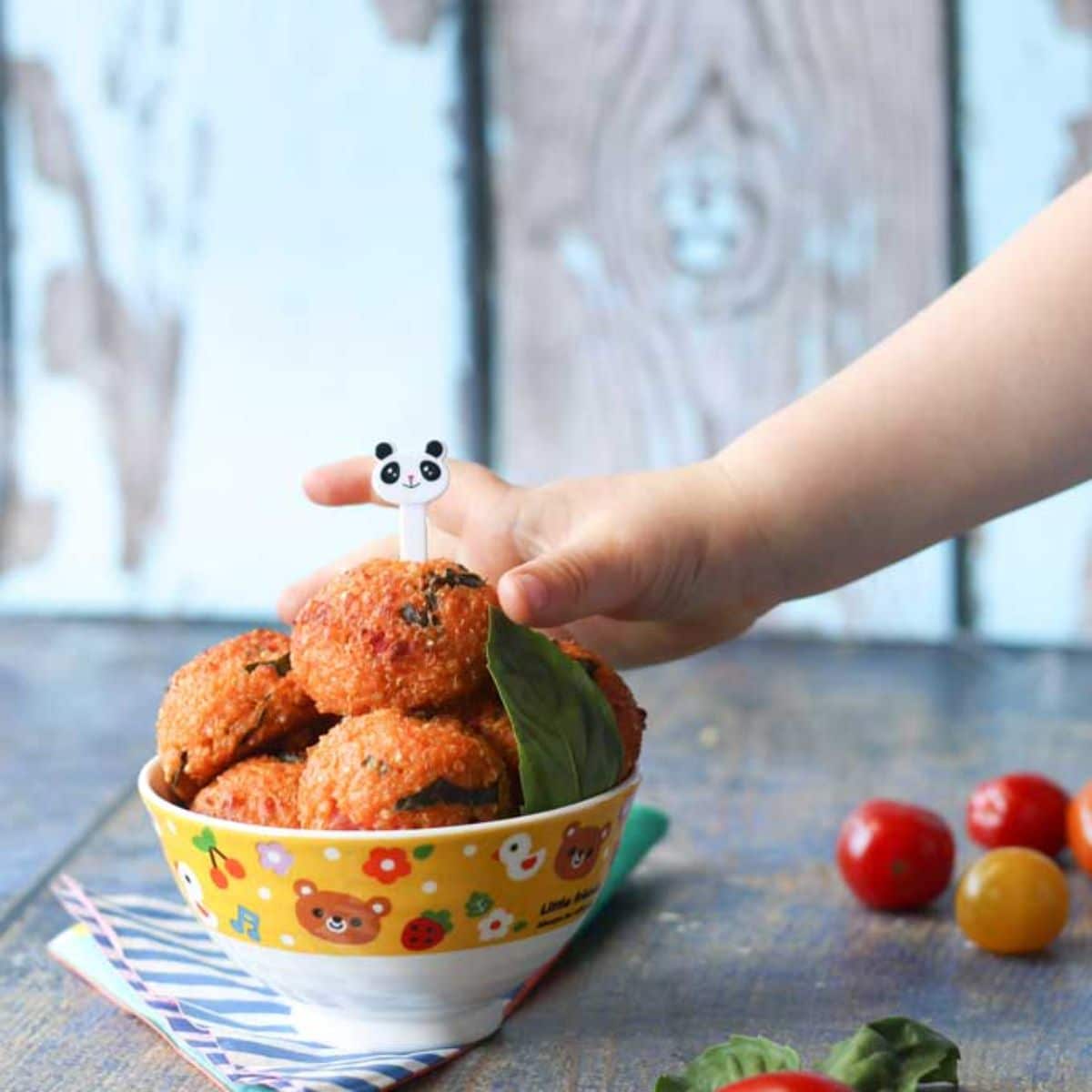 These mouthwatering quinoa balls are bursting with the tangy goodness of tomatoes and the irresistible creaminess of cheese. These bite-sized morsels' soft texture and appealing appearance make them ideal for little hands to hold and enjoy. You can serve them with marinara sauce for dipping or some fresh veggies for added nutrition.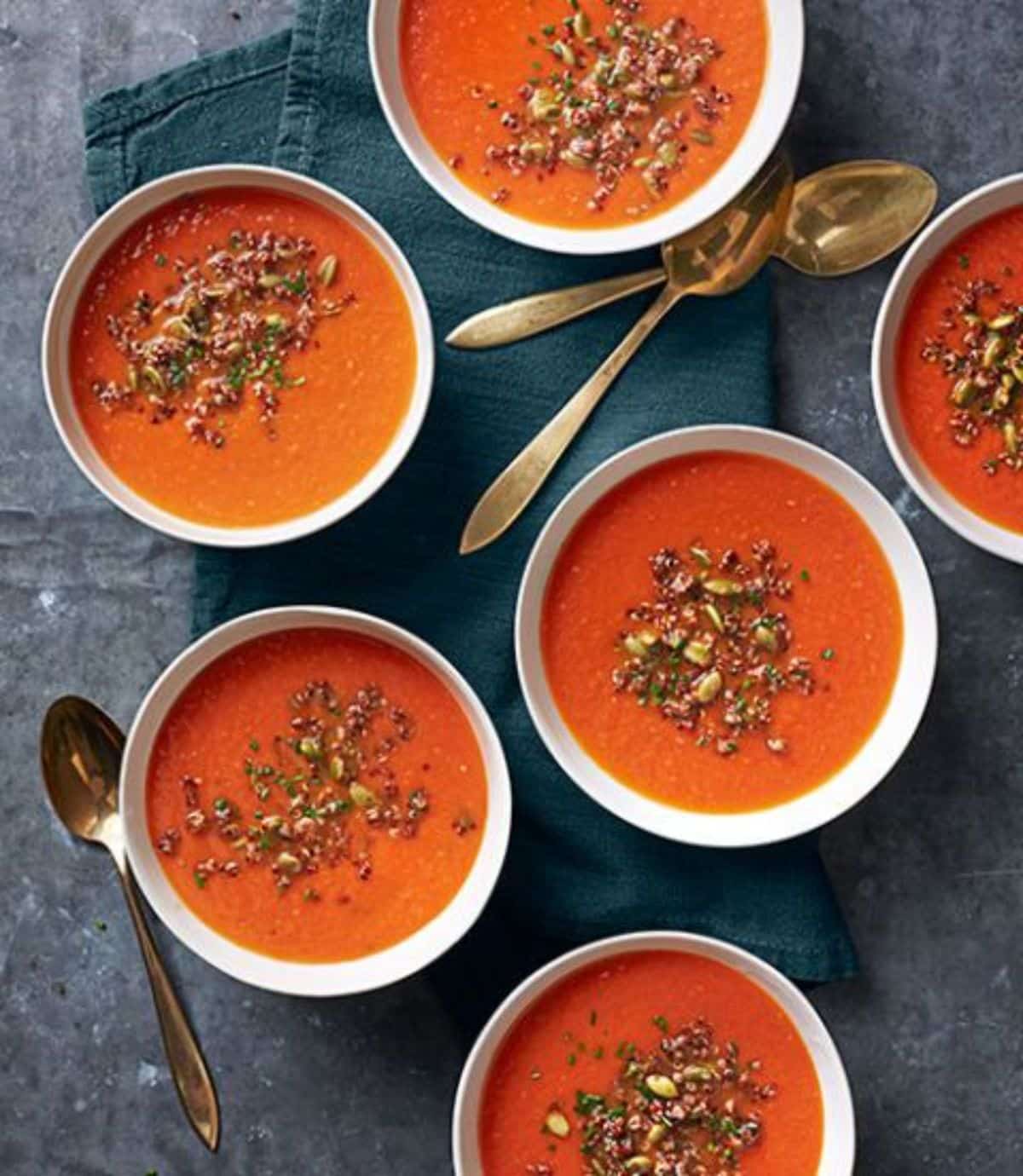 In this recipe, classic tomato soup gets a healthy twist with protein-packed quinoa. The velvety tomato base, combined with tender quinoa and savory herbs, creates a delightful harmony of flavors that'll have your little ones asking for seconds.
It's the perfect side for a classic grilled cheese sandwich for a heartwarming dinner everyone will enjoy.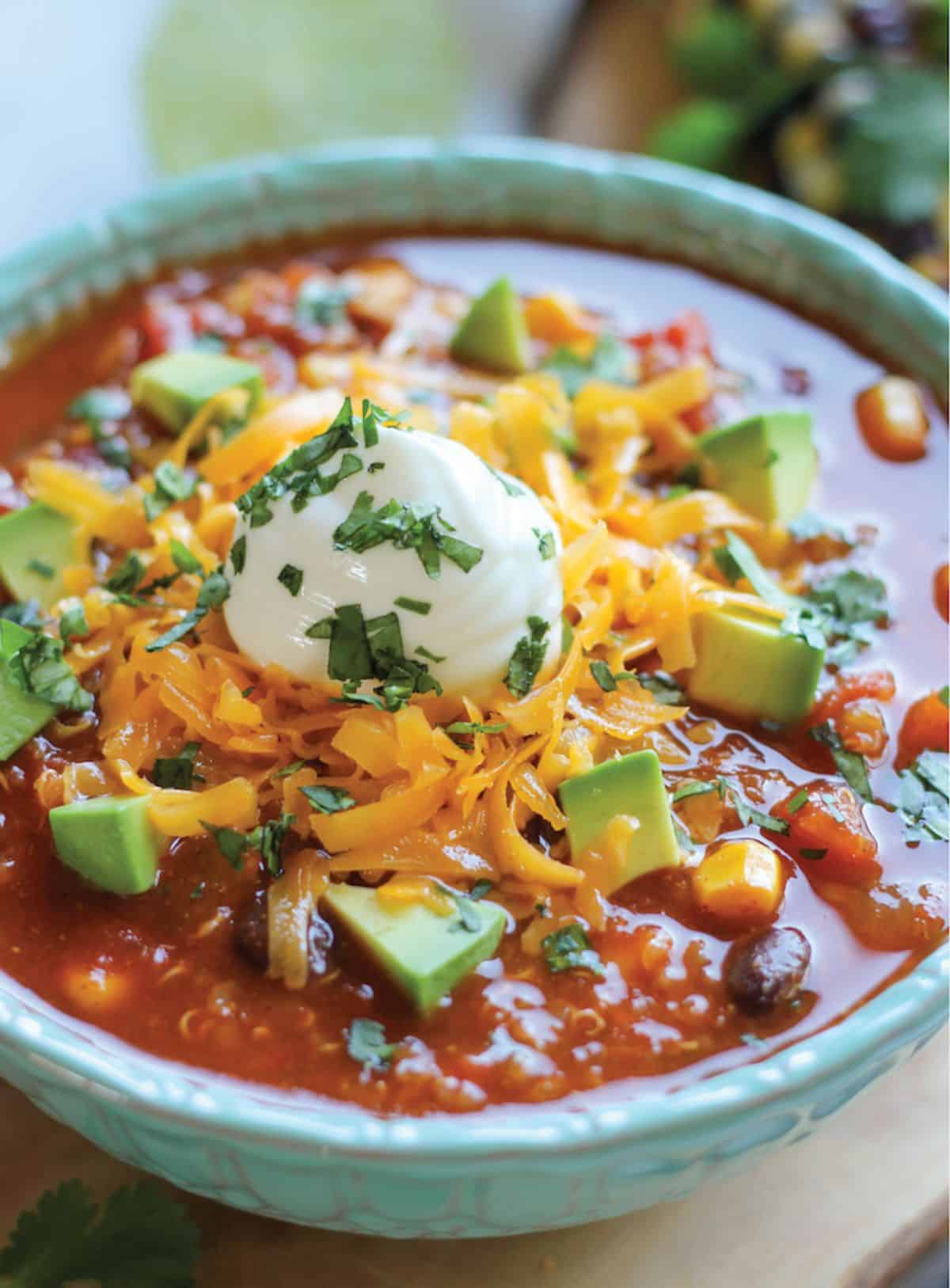 Adding quinoa to chili turns this timeless Tex-Mex dish into a healthy dish kids will love on chilly nights. This hearty recipe features protein-packed quinoa, flavorful spices, and colorful veggies, creating a comforting meal that pairs well with sour cream and corn chips.
The warmth of this delectable chili, combined with its nutrient-rich ingredients, makes it an irresistible dinner option for young palates.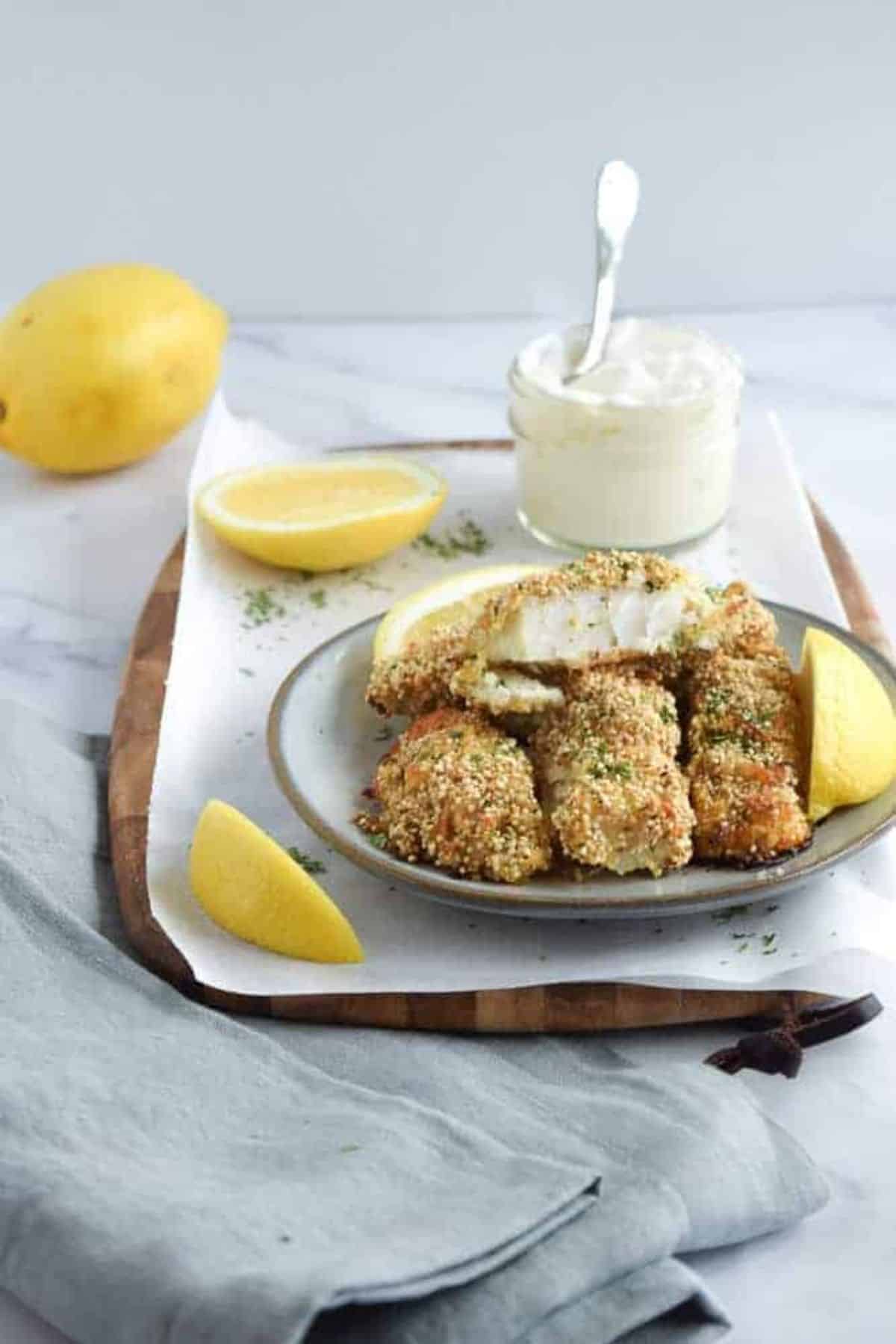 These gluten-free fish sticks are a healthier twist on this classic kid's menu favorite. The quinoa and almond breading is packed with flavorful spices and cooks up crispy and delicious. Paired with a mouthwatering dipping sauce, these tender fish sticks make for an irresistible meal or snack.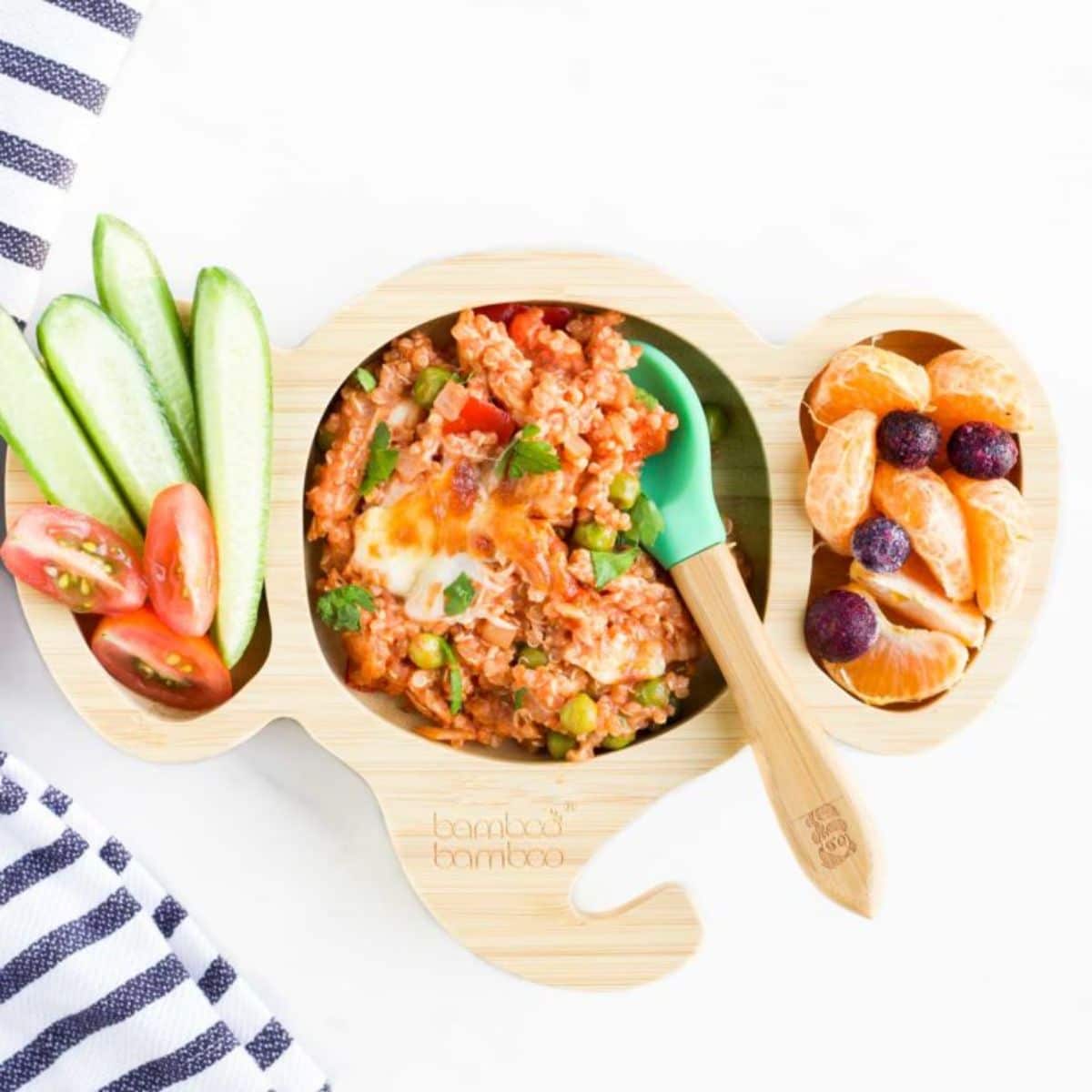 This well-loved, kid-friendly comfort food packs extra nutrition for growing little ones. A mixture of tender chicken, protein-rich quinoa, and flavorful veggies is baked in a cheesy tomato sauce for a meal that's as easy to assemble as it is delicious.
You can change up the meats or vegetables for a customizable dish that's perfect every day of the week.
Maple Quinoa Granola offers a balance of wholesome ingredients, including the nutritional benefits of quinoa, the natural sweetness of maple syrup, and the crunch of nuts and seeds. It provides a great source of fiber, protein, and healthy fats, making it a nutritious choice for a satisfying breakfast or snack.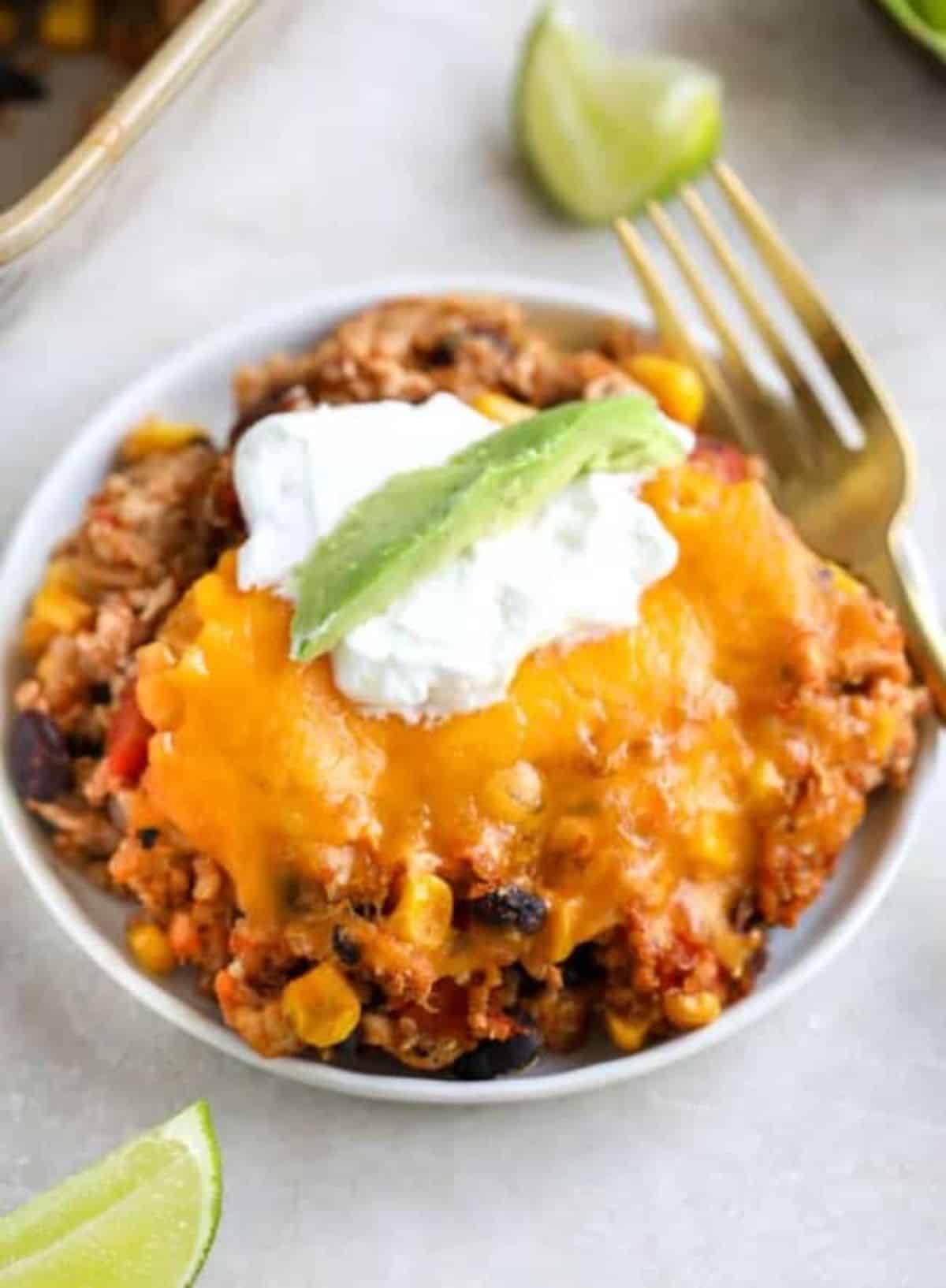 This Mexican quinoa casserole is a mouthwatering, nutrient-packed dish that gets a healthy boost with the addition of turkey. The quinoa, lean ground turkey, and flavorful Mexican spices create a familiar and crave-able dish. The turkey adds extra protein and keeps the dish light, making it perfect for health-conscious families.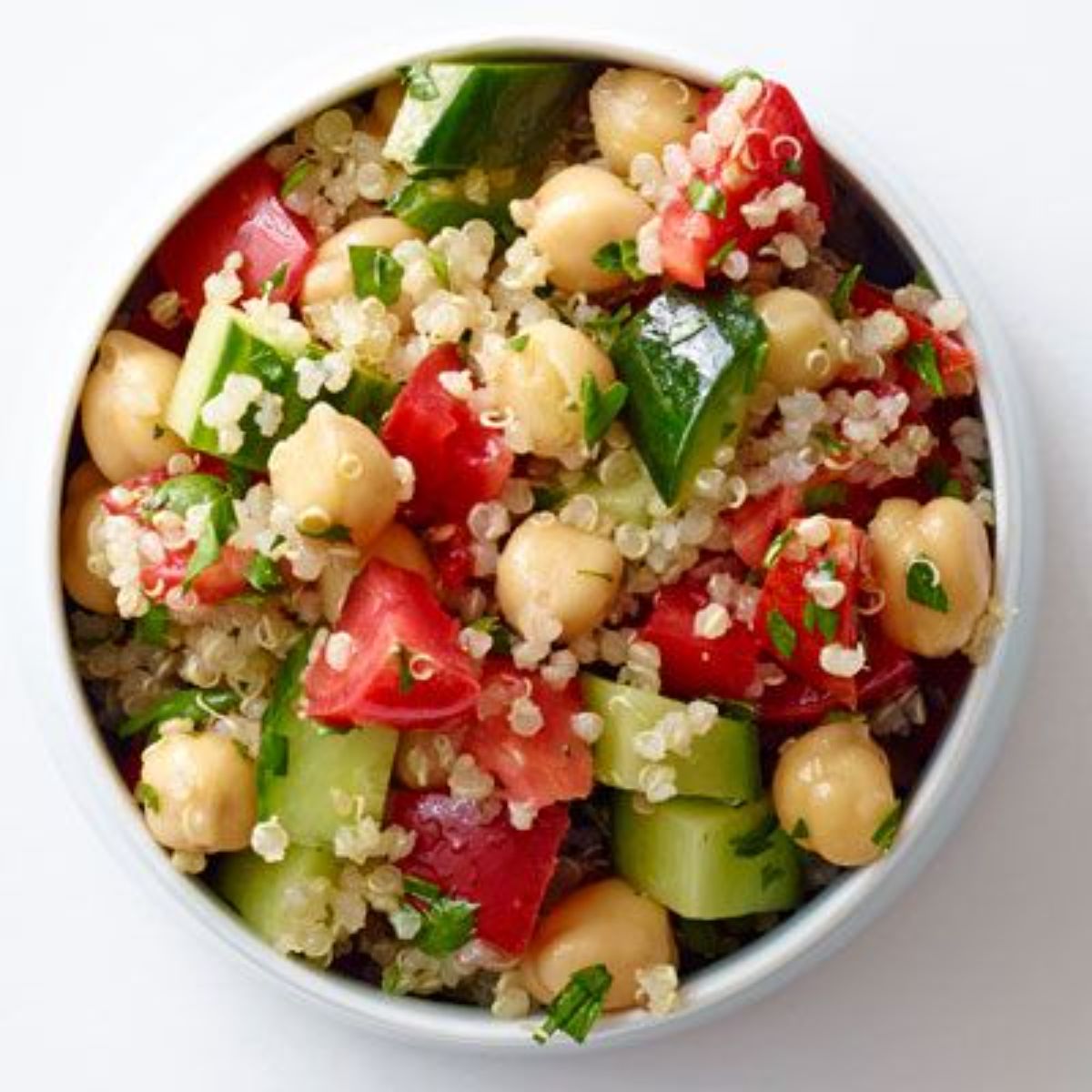 Quinoa tabbouleh salad is a colorful Mediterranean dish that kids will love exploring. This vibrant recipe features quinoa, fresh herbs, and a medley of juicy vegetables, creating a visually appealing and flavorful meal.
The refreshing taste and delightful textures make it an excellent introduction to Mediterranean cuisine for adventurous eaters.
Food for Growth
Quinoa is a nutritional powerhouse that packs a punch of protein, fiber, and minerals. Its mild flavor and versatility make it easy to incorporate into kid-friendly dishes.
From fritters to cake and everything in between, there are plenty of options for parents who want to give their children a healthy meal without sacrificing taste. With these delicious recipes, you can rest assured knowing your child's plate will be full of nutritious ingredients they love!