Leo and I have been really busy for the past few days working on our outdoor Christmas decor. When we start decorating for the holidays, we always start on the outside first. This year, we had to replace all our outdoor wreaths that we hang in the windows.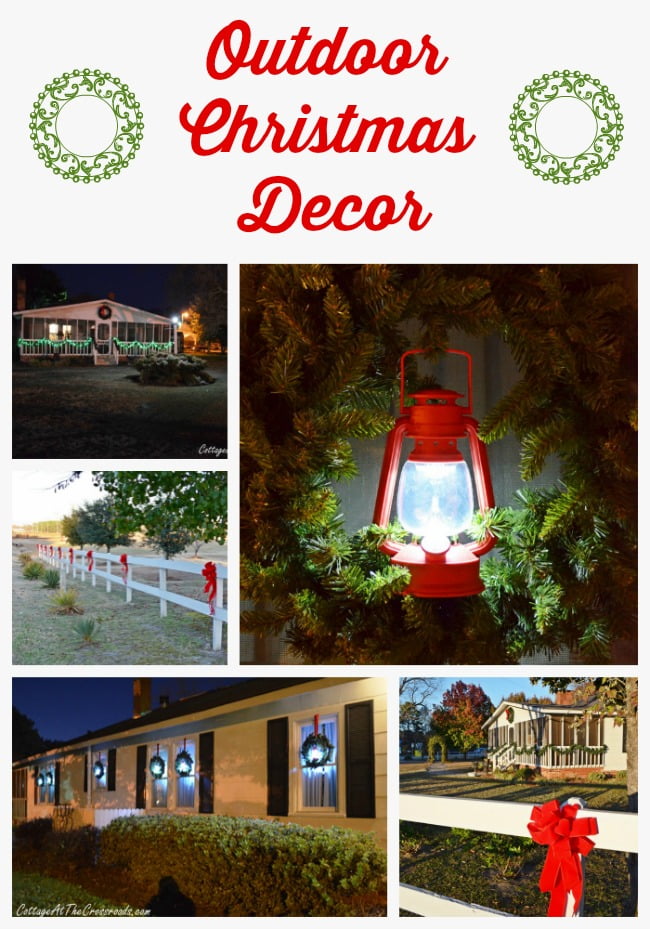 The ones we used for the past 5 years had faded so we made a trip to Carolina Pottery in Columbia during October in order to purchase 20 new wreaths. We wanted to put something just a little different on the wreaths this year but couldn't decide exactly what until Leo spotted some small red bivouac lanterns in a discount store. And we came home with 20 little red lanterns that day.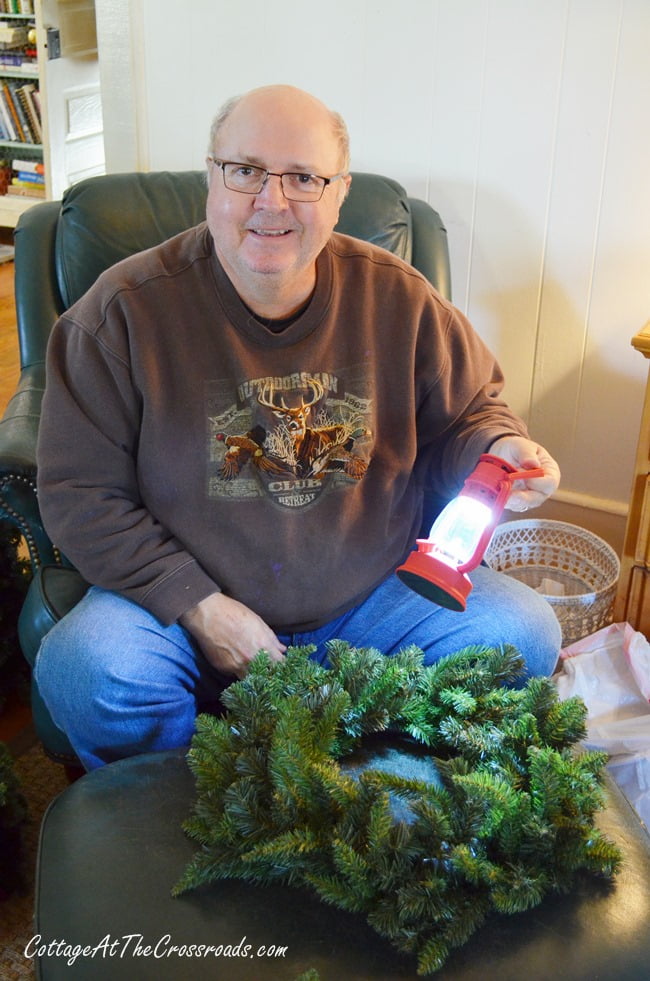 A few days ago during our cold spell, Leo fluffed all the new wreaths and wired the lanterns into them.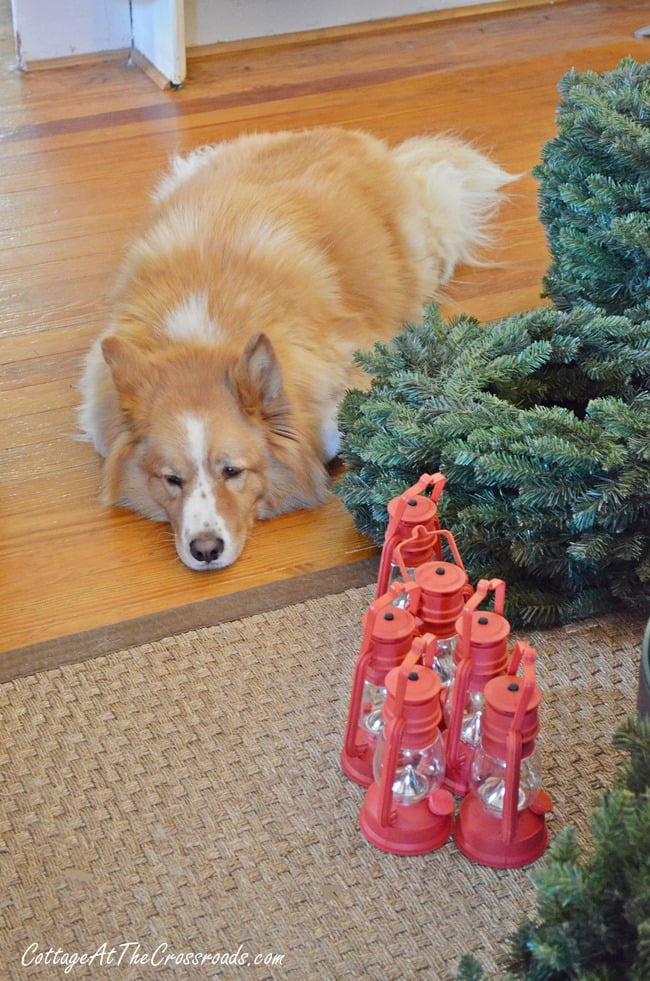 Lucy was by his side, as always, and was eyeing the lanterns. Glad she didn't think they were toys!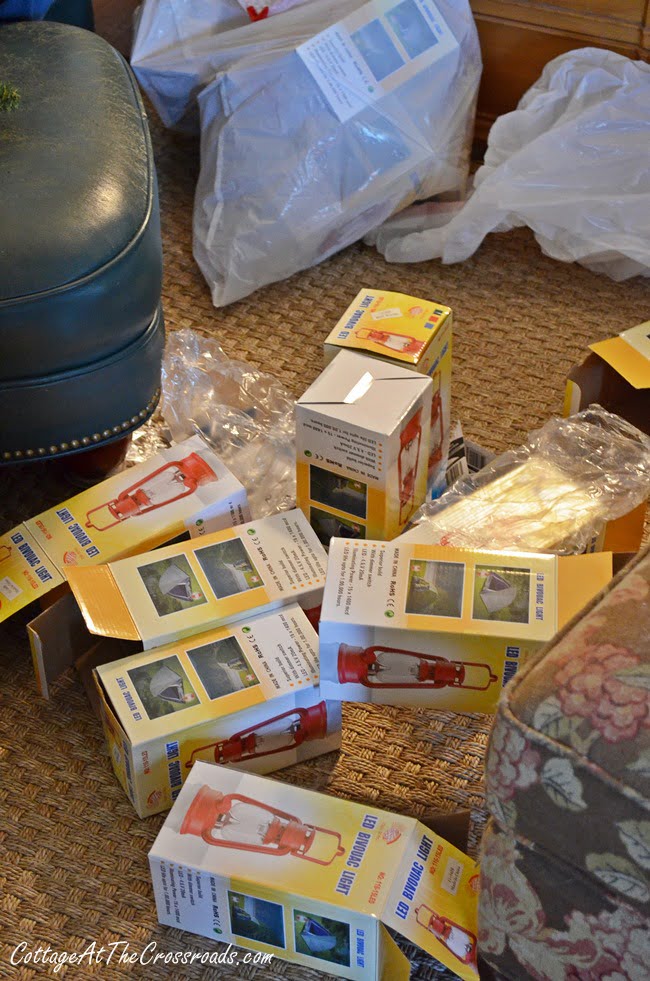 Unfortunately, he discovered several black and blue lanterns in some of the boxes and had to return them to the discount store. Luckily, they had more of the red ones.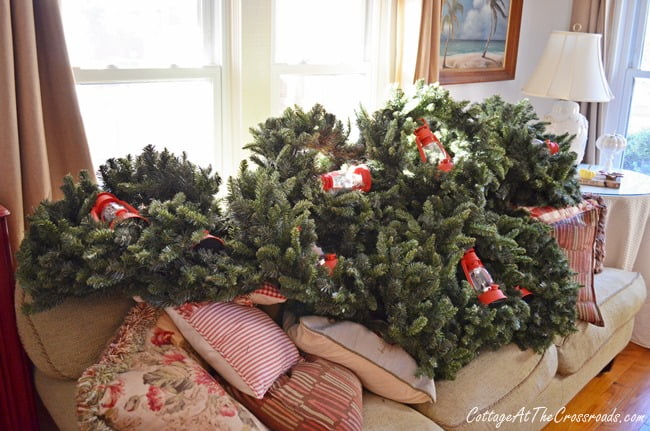 And the new wreaths hung out on our sofa for a few days until it warmed up enough for us to hang them outside.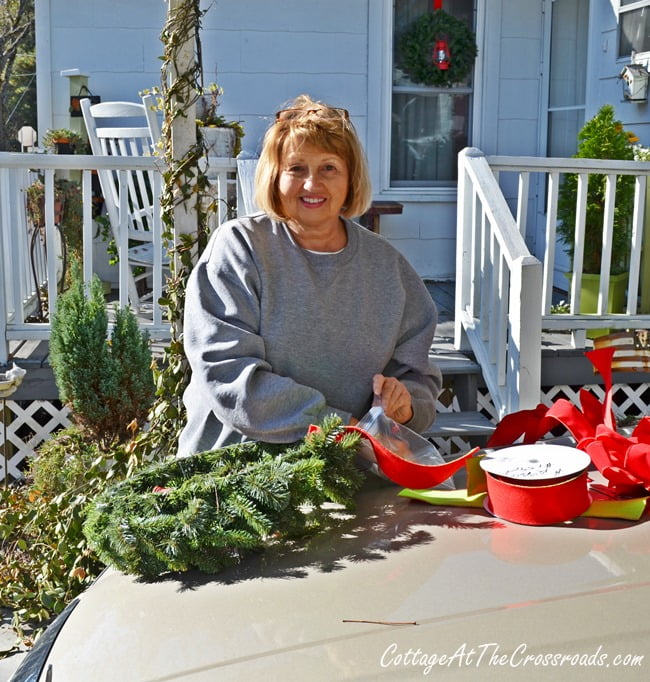 Yesterday was a bit warmer so I worked outside to attach ribbon to the wreaths. Of course, we had to stop when we realized that the red velvet ribbon that we had already purchased started splitting from the weight of the wreath. So we ran to Taylor Garden Center in Florence to get some sturdier ribbon.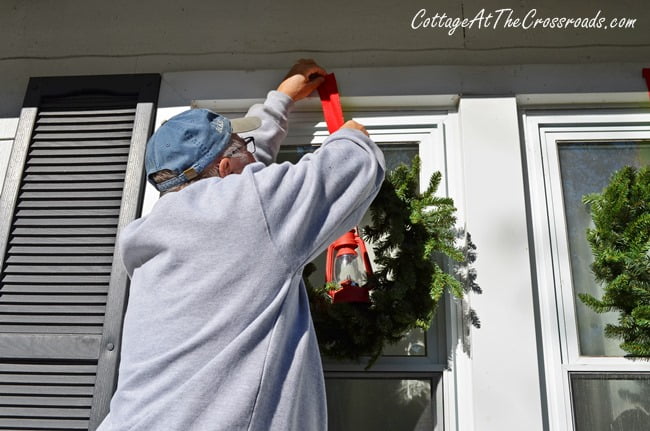 Leo and I worked as a team. I attached the ribbon to the wreaths and he climbed up on a ladder to hang them from the nails.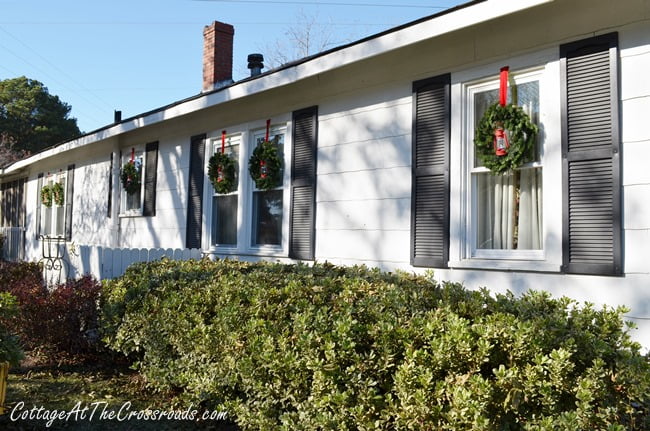 This all sounds easy but Leo had to do a little trimming of the shrubbery just to get the ladder between it and the house.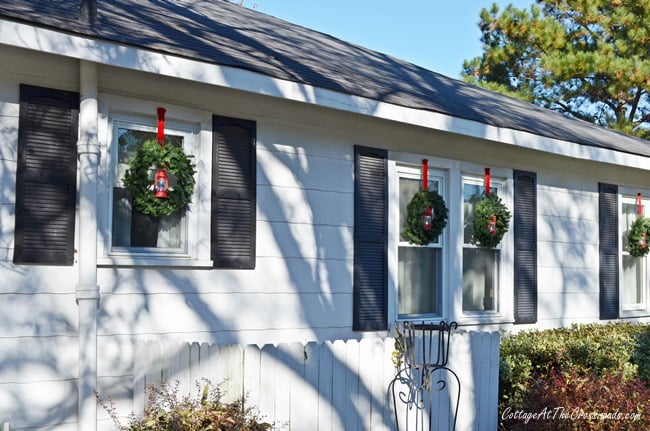 And making sure they are all hanging at the same height takes a bit of time as well.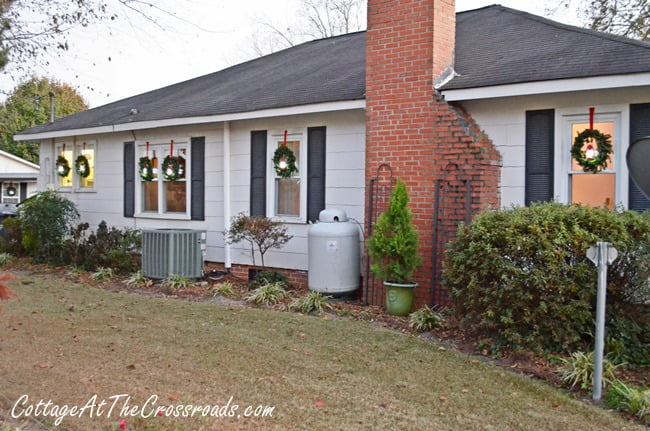 But we finally got them all hanging on the house, my mom's apartment, and the storage buildings.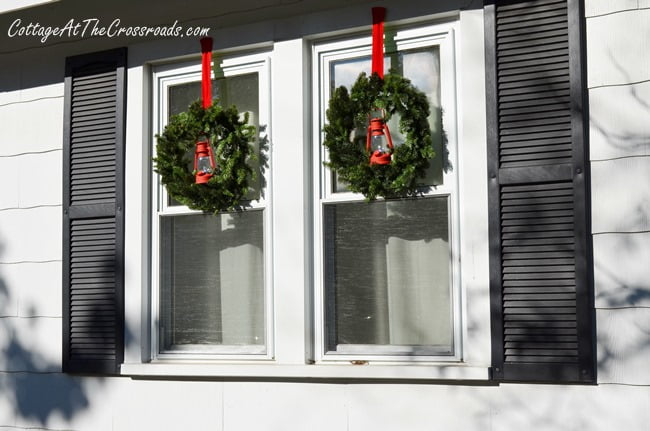 A very traditional look for our country cottage.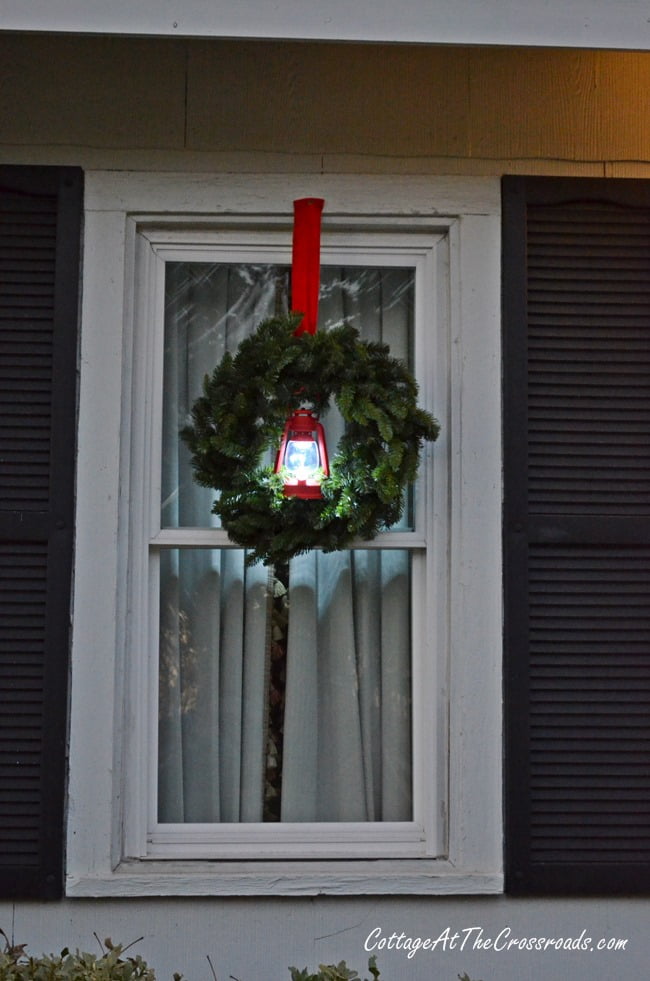 We couldn't wait until dusk to see how the lanterns would look. They are battery operated, and we have no idea how long the batteries will keep them lit so we may have to go around the house replacing batteries at some point during the holidays.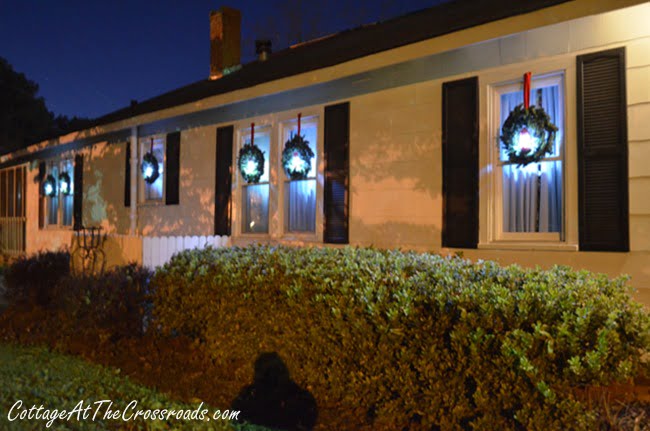 But that's ok because this is how they look at night.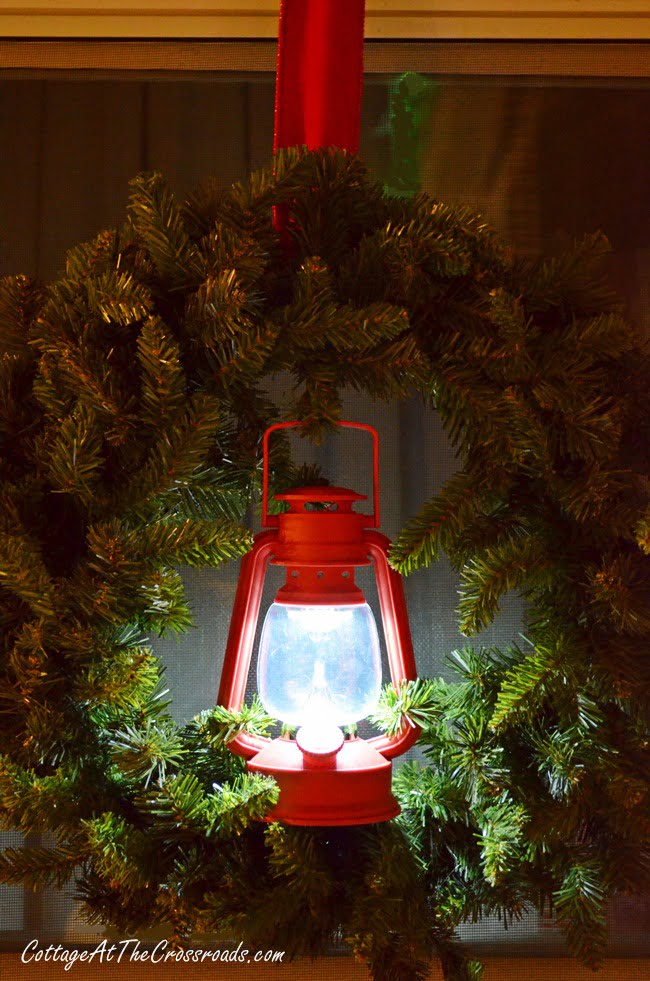 I just love the little red lanterns!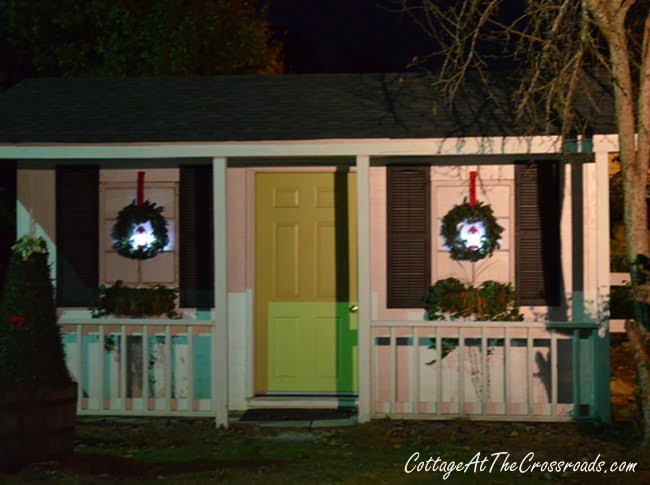 Here's how they look on Leo's shop.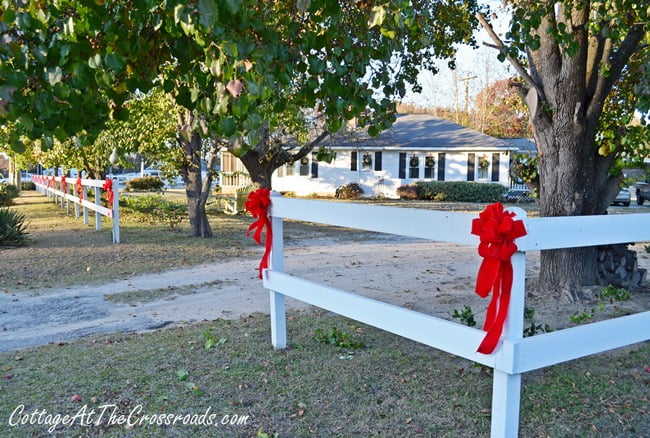 Today we attached new red bows to the white fence surrounding our house.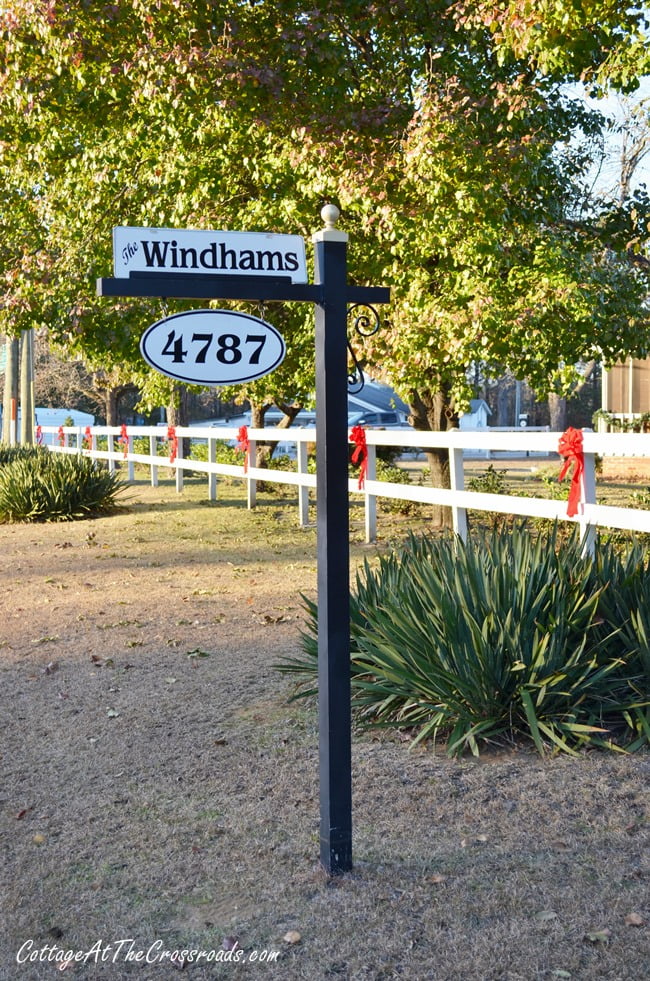 We started adding red bows on our fence five years ago when we first moved here, and we continued to use the same ones each year. But this year they needed replacing, as well. Five years seems to be the magic number for outdoor decorations.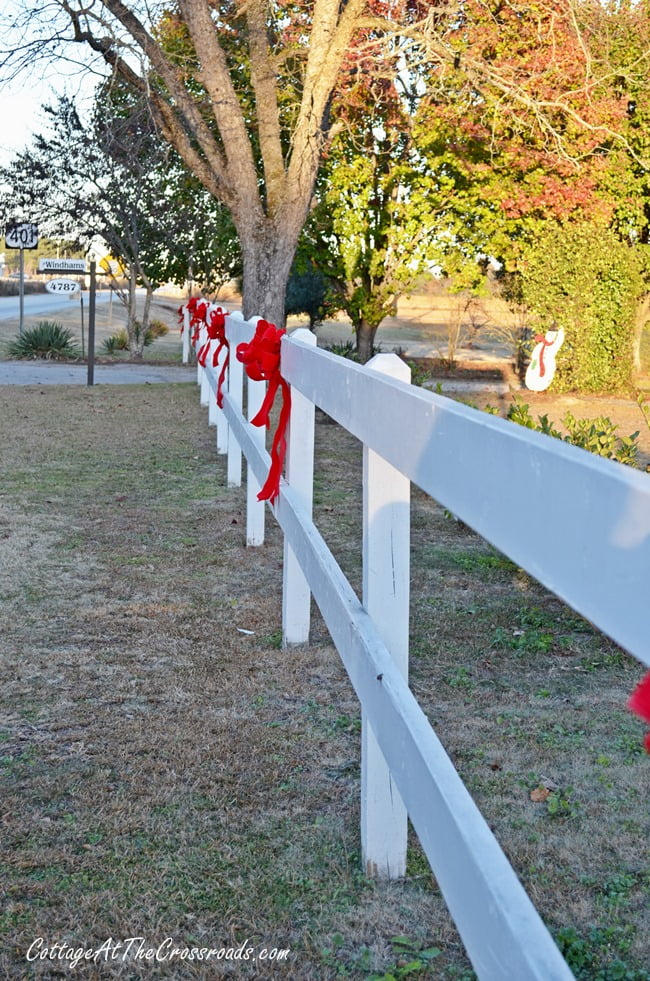 The bows continue all along the fence in front of the house as well as the side.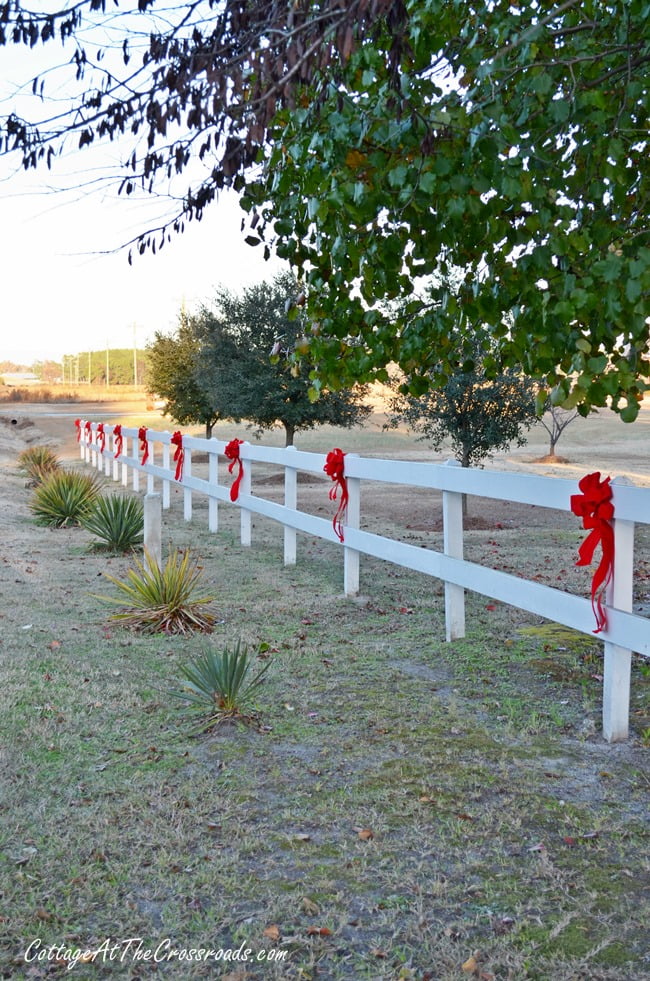 And they continue down this section of fence that's in front of our garden. That's a lot of bows, people! Luckily, I was able to find some really nice, pre-made ones at a good price at Carolina Pottery in Columbia, SC.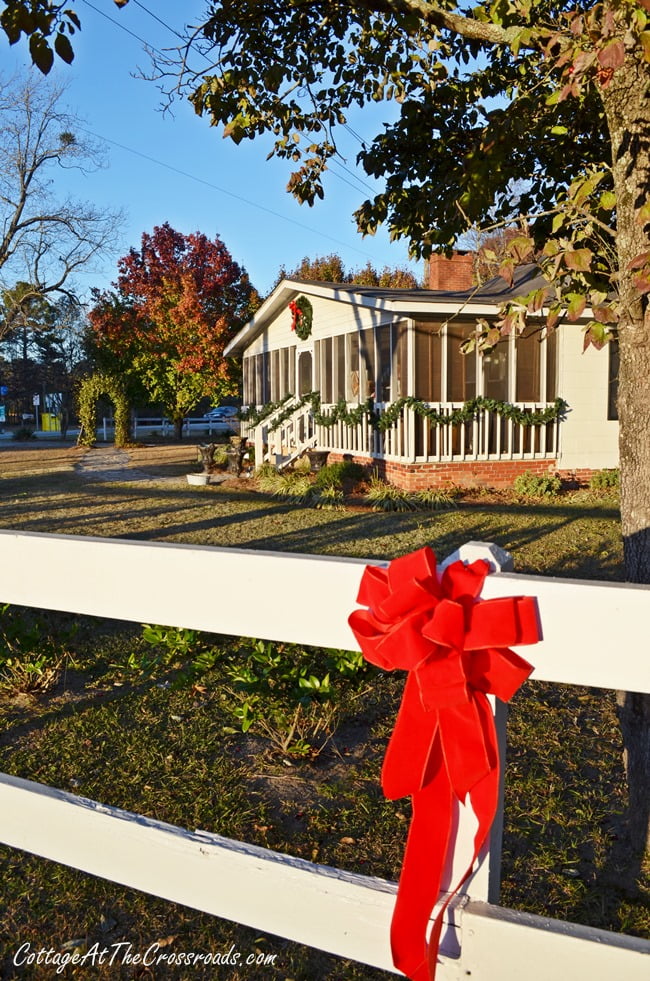 Bows and garland-a very traditional look here at the Crossroads!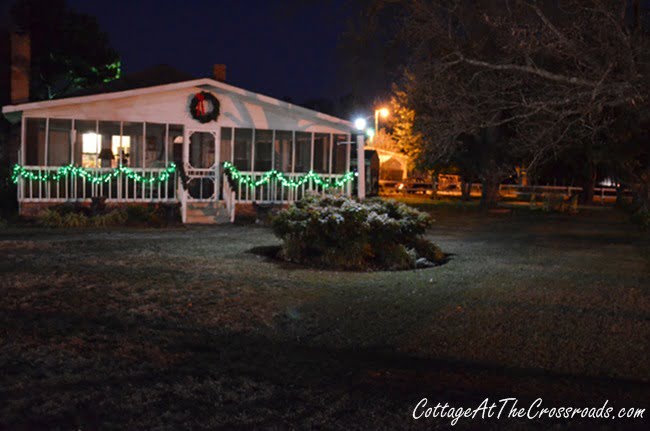 Sure enough "It's Beginning to Look a Lot Like Christmas!"