Hi everyone! I hope you are having a great weekend. It has turned a little colder here in South Carolina which makes it seems a little more like Christmas. I've just about finished up my shopping, but I haven't wrapped a single gift yet. Guess I'll tackle that tomorrow.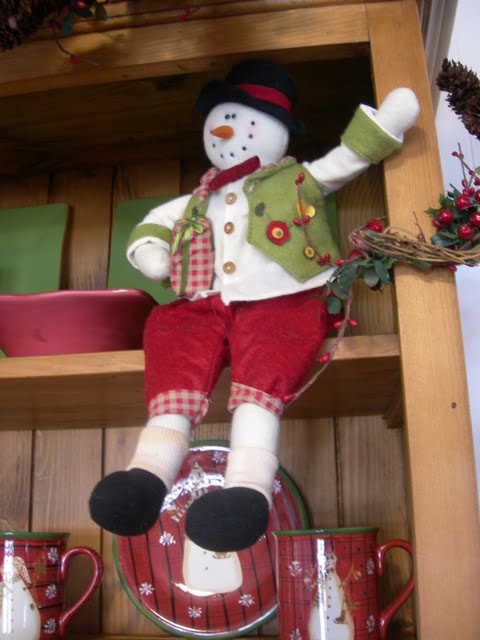 I realized that I had not shown my snowman collection to you yet. I have been collecting them for about 15 years.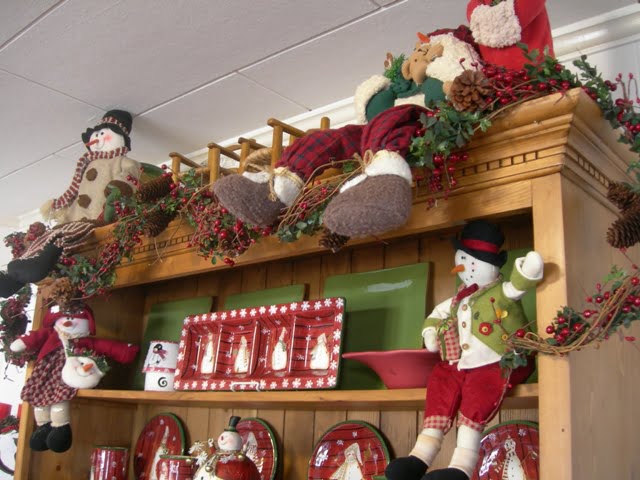 Most of them are displayed in the cupboard in the dining room along with these cute dessert plates and mugs. In this photo you can also see the ceiling in this room. Once I had a friend ask me, "What kind of ceiling is that?" It is a very old ceiling that has been in this house ever since Leo was a young boy. For those who are new to our blog, we moved into the house that he grew up in. His parents lived here, and so did his grandfather.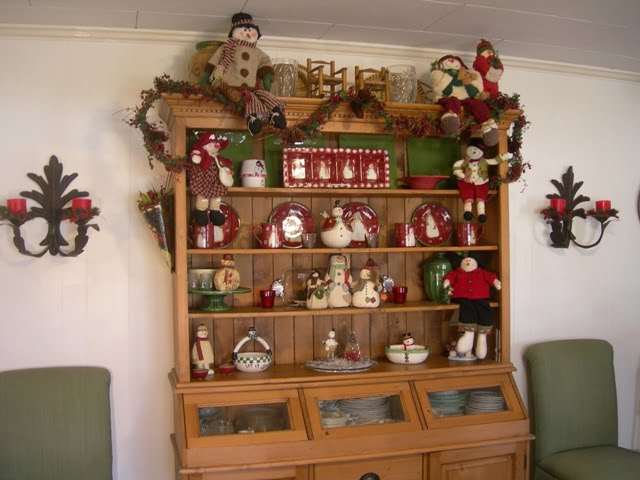 Here you can see more of the cupboard. A little greenery will be added when it is closer to Christmas Eve.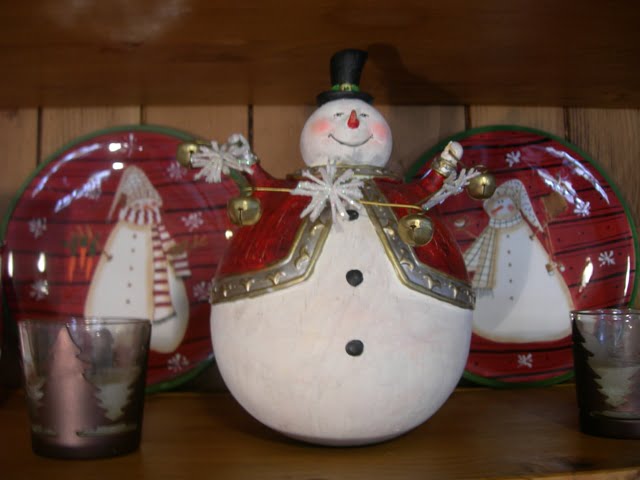 This round roly-poly one is one of my favorites.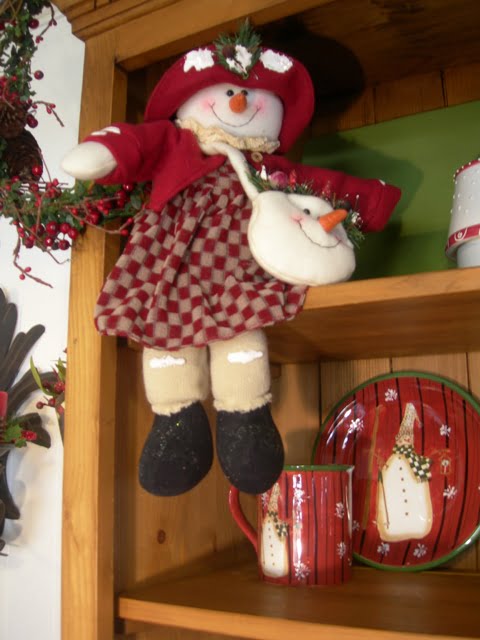 This girl snowman is as cute as can be.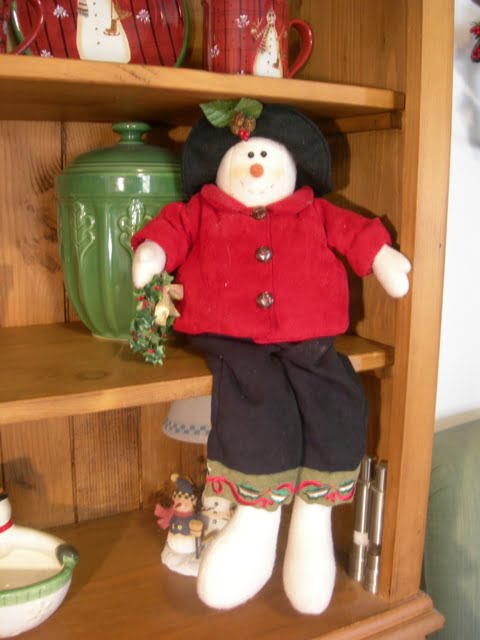 And so is this guy.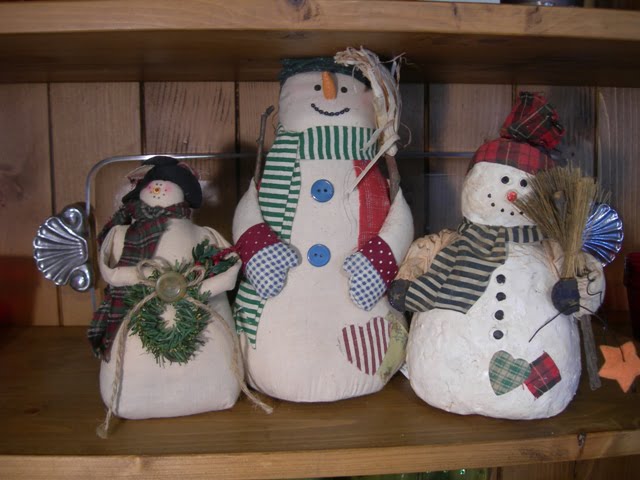 Here are three vintage looking ones that I picked up for almost nothing at the auction.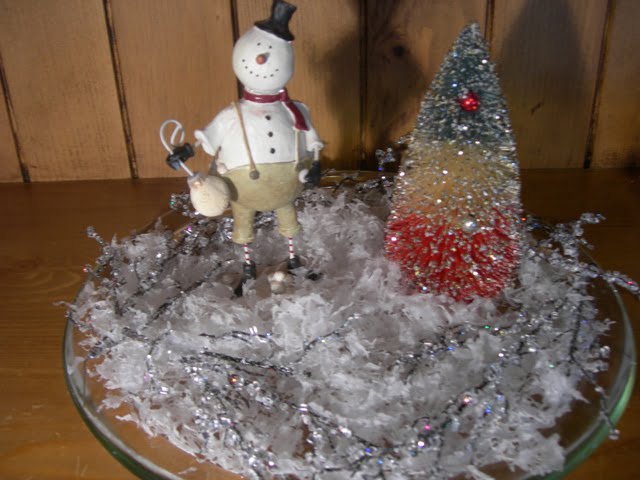 Here is a new one along with a bottle brush tree that I added this year. I probably need to work on the "snow and ice" in the display. Not really pleased with how it looks. I think I'll try some rock salt. Do any of you have suggestions for something that looks more realistic?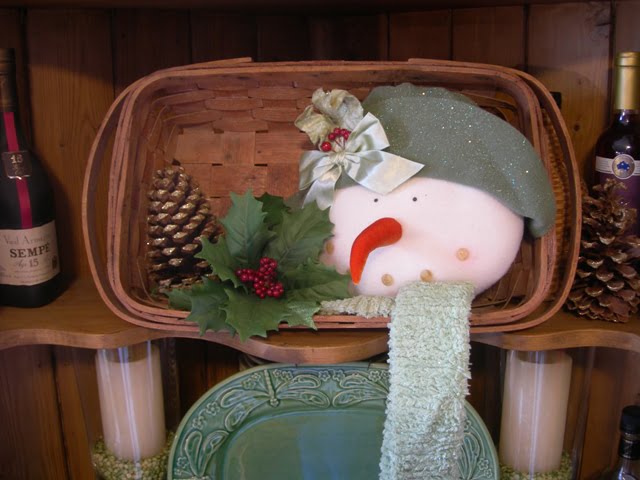 This one is hanging out in my corner cabinet. I suppose that I collect snowmen because we rarely see snow in South Carolina, and when we do get snow, we get REAL excited.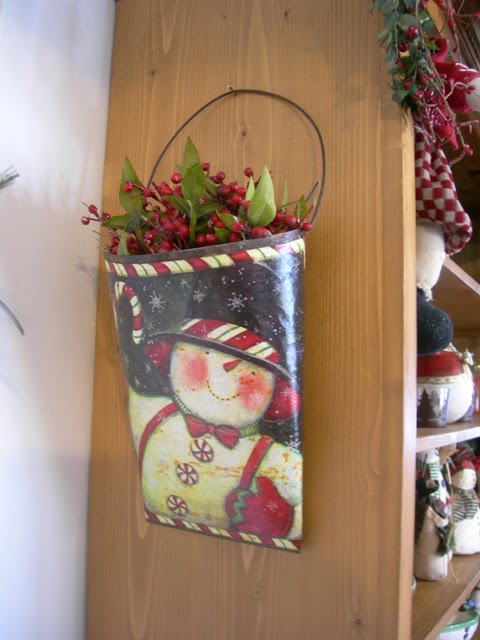 I hope you enjoyed seeing my snowmen today. Next week I'll be posting some recipes of things that are a part of our family's Christmas celebrations.