Today I'm sharing a low carb, sugar free dessert that tastes as good as it looks! It's so easy to make and requires just a few ingredients. It's my Low Carb Strawberry Fluff!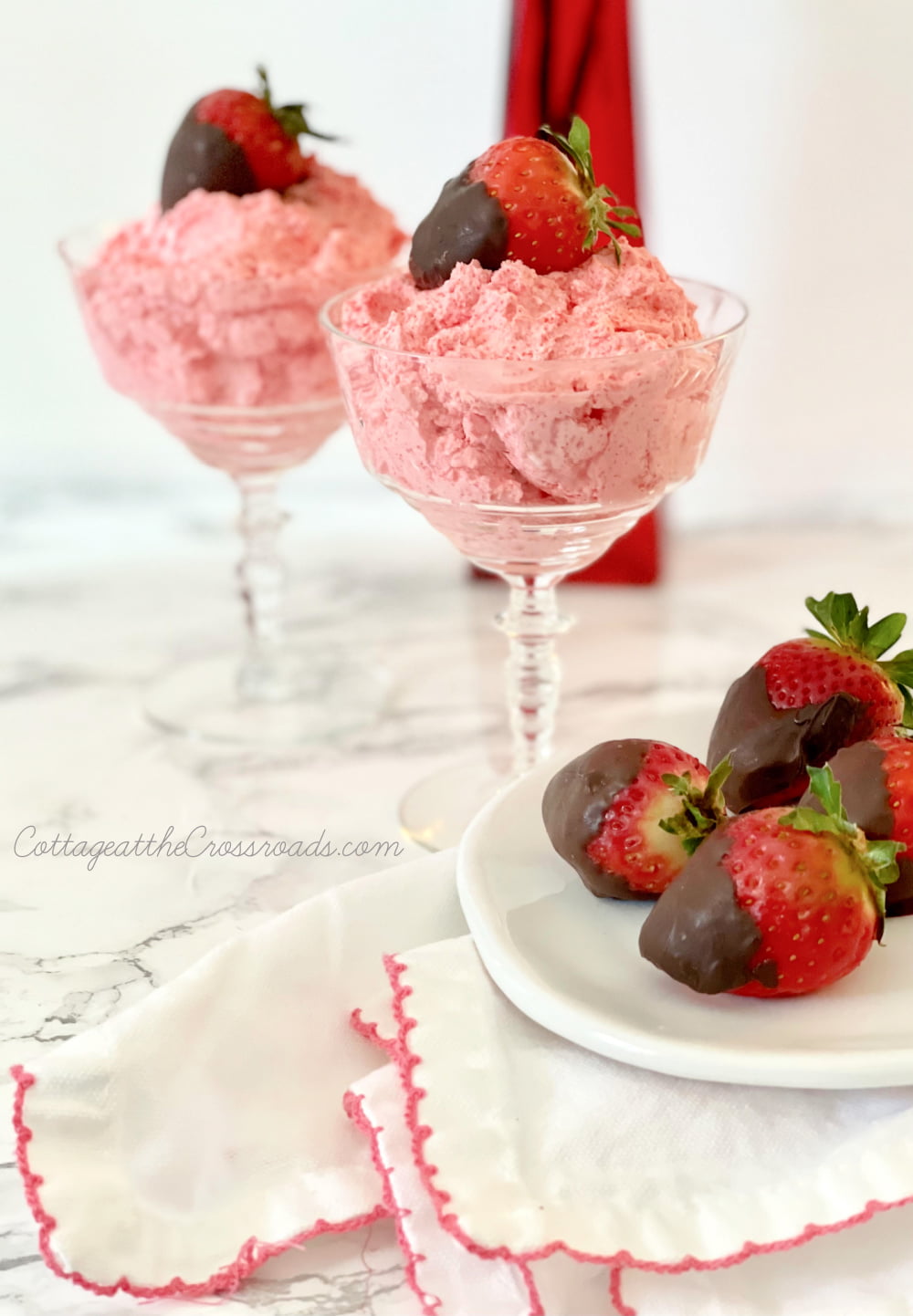 Perhaps when you hear the word "fluff" it brings to mind something that your granny used to make using Cool Whip and other sugar laden ingredients.
Yep, I've made and eaten some of those.
But Leo and I have broken up with sugar. We've been following a low carb diet for a few months now.
We still get cravings and want to treat ourselves now and then and this dessert does that.
And it totally fits into our low carb eating plan (except for those chocolate covered strawberries which are a true indulgence!)
Holidays and special occasions can be hard because you don't want to feel deprived. This low carb strawberry fluff will satisfy all those yearnings and cravings.
How to make low carb Strawberry Fluff
Step 1
You only need 3 basic ingredients to make low carb strawberry fluff.
cream cheese
heavy cream
sugar free jello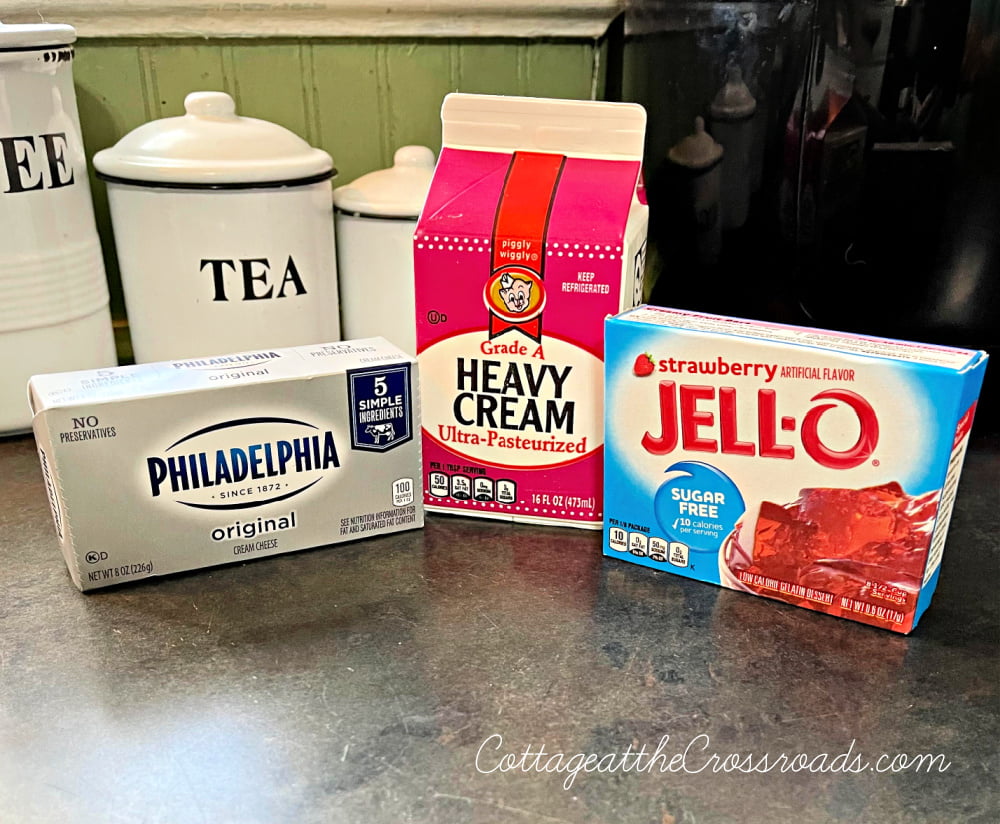 Step 2
I used my stand mixer to mix everything, but you could use a hand mixer as well. If using a stand mixer, use the paddle beater to beat the cream cheese until it's smooth and creamy.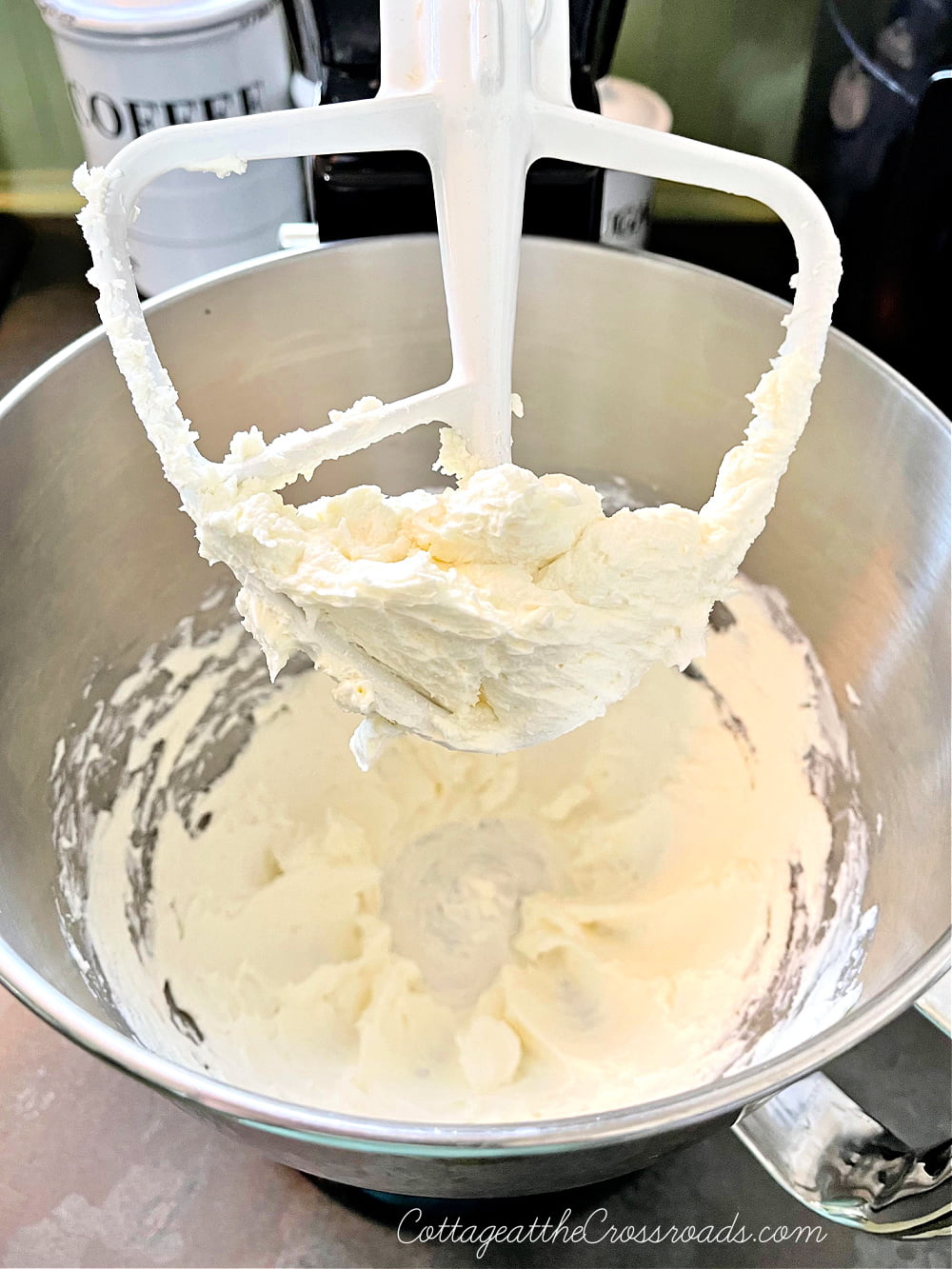 Step 3
Leave the cream cheese in the bowl, and pour the heavy cream on top of it. Switch to the wire beater and whip the heavy cream until peaks begin to form.
The cream cheese will still be underneath the cream but will gradually incorporate with the cream.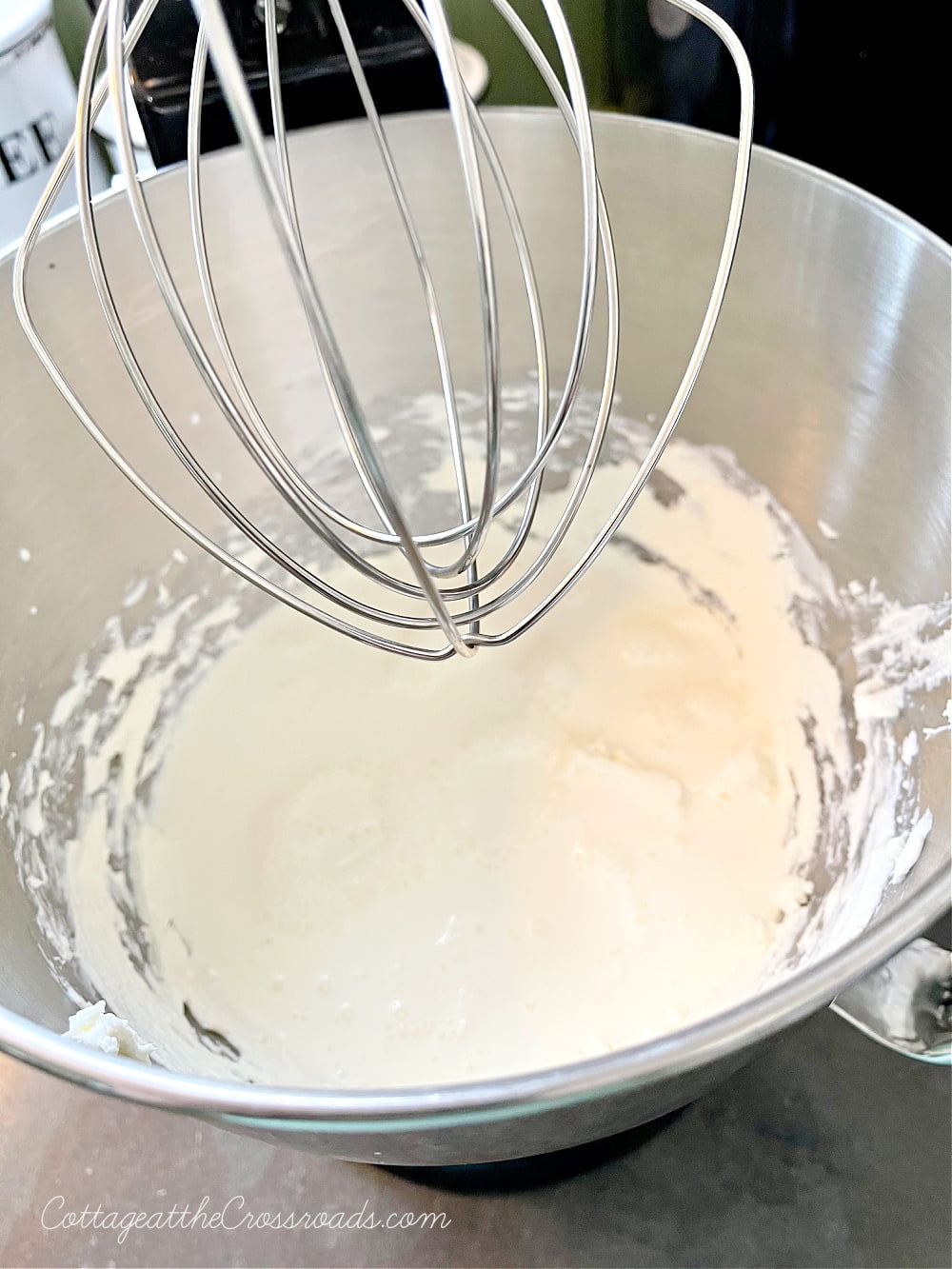 Step 4
Dump the whole box of strawberry Jello into the cream cheese and heavy cream mixture and mix on low speed.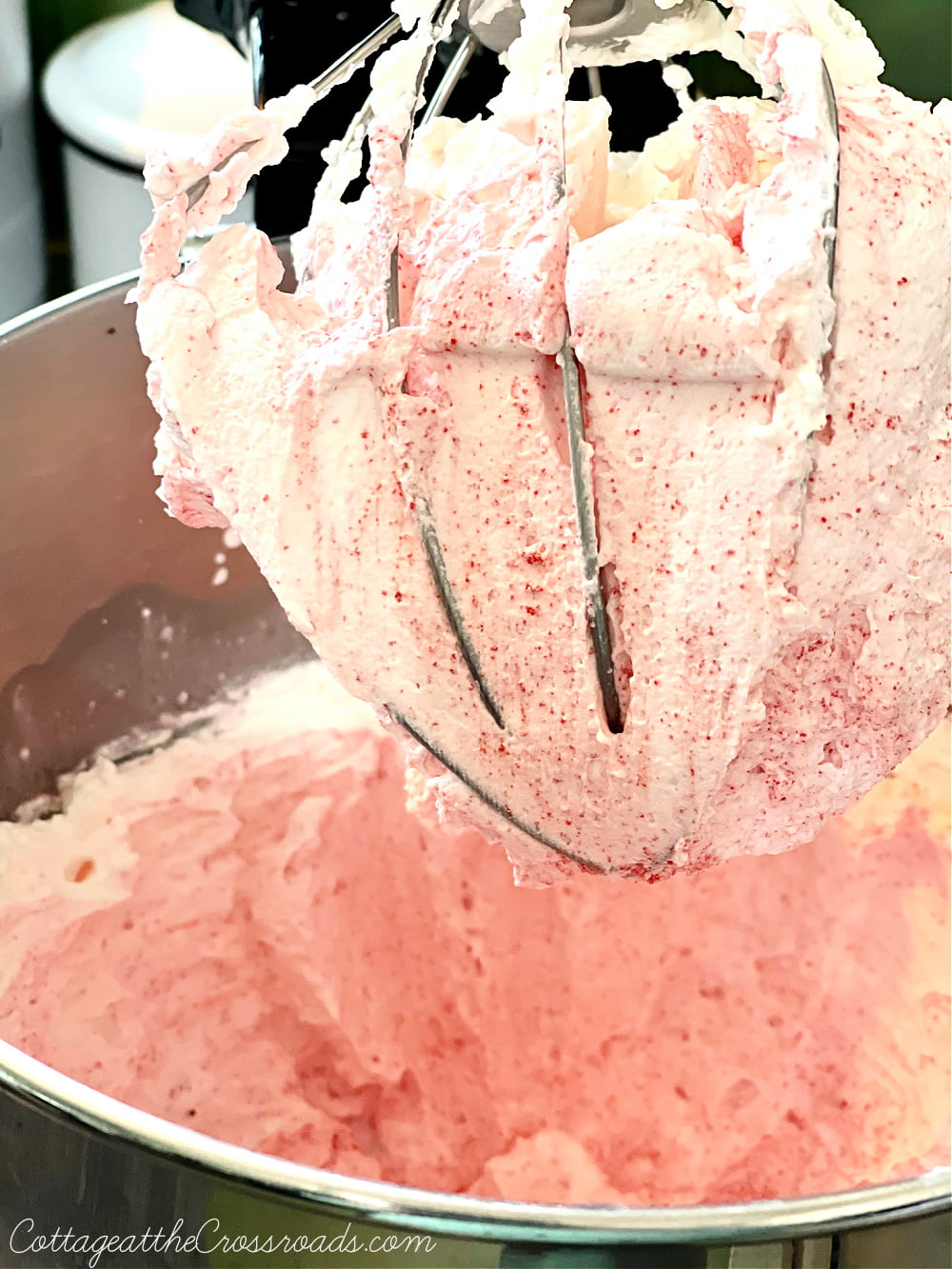 Step 5
At this point, the mixture will be quite thick so you will have to stop the mixer, scrape down the sides of the bowl, and even scrap the mixture off the wire beater and resume mixing.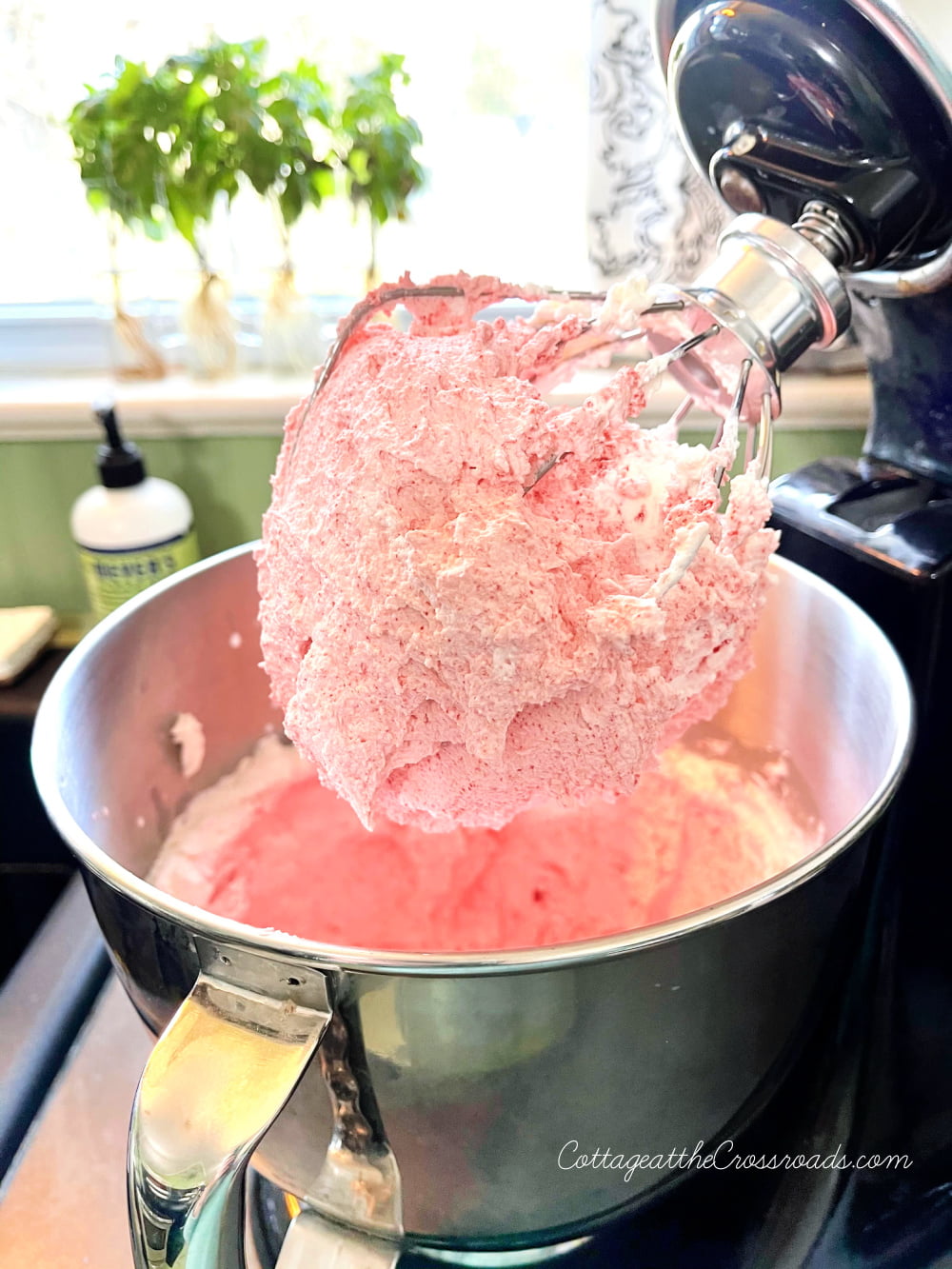 Step 6
The dry Jello will eventually spread out into the mixture and it will turn a gorgeous shade of pink.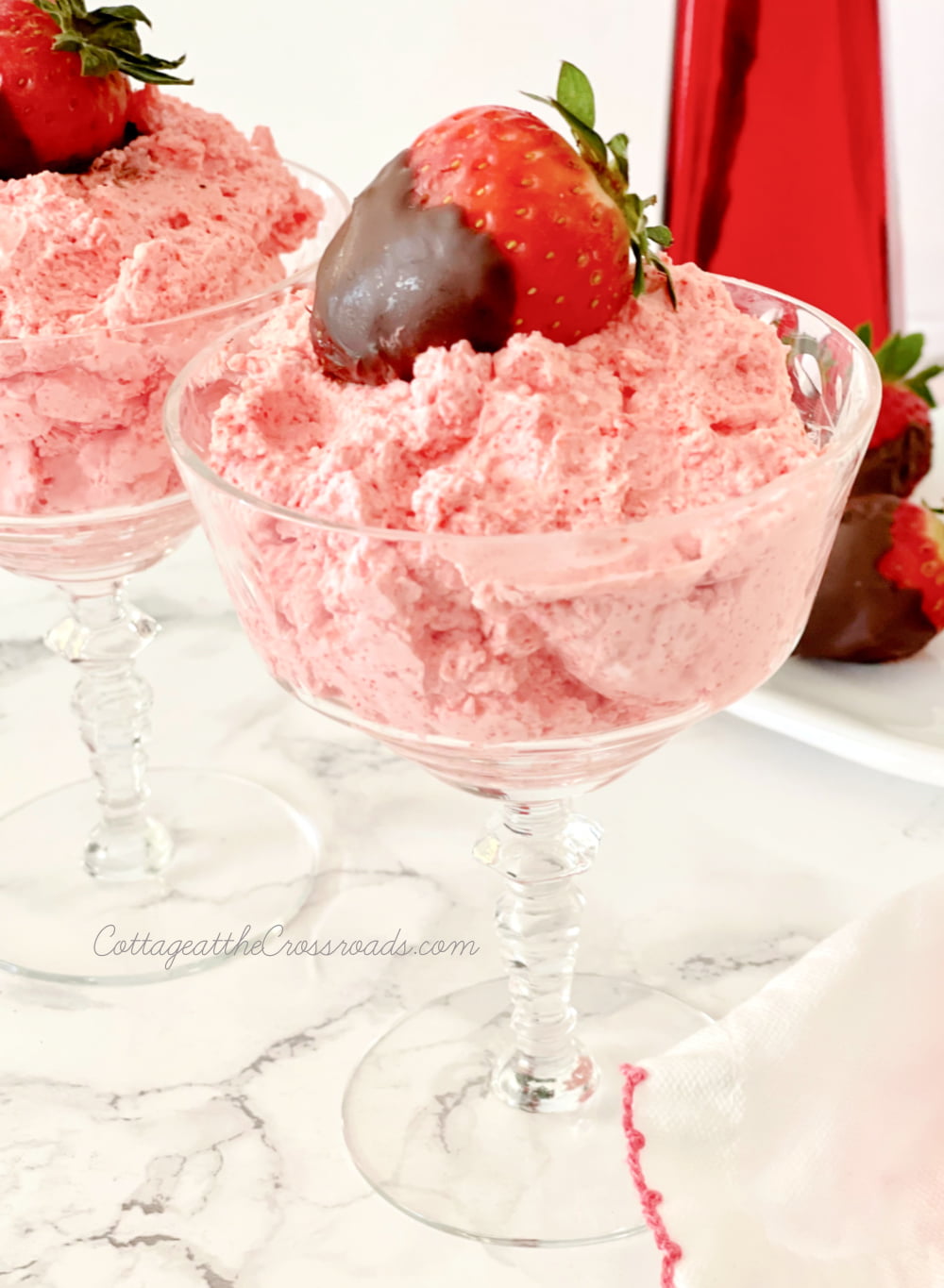 Storing and Serving
You can chill it in the refrigerator or serve it immediately. It is so yummy and tastes a bit like cheesecake but without all the carbs! It really helps us stay on track without feeling deprived.
Optional
I melted a few of these dark chocolate wafers in the microwave and then dipped my strawberries into it. Now, this chocolate is NOT sugar free and I really don't know a good substitute for it, but this small indulgence will not derail your diet that much.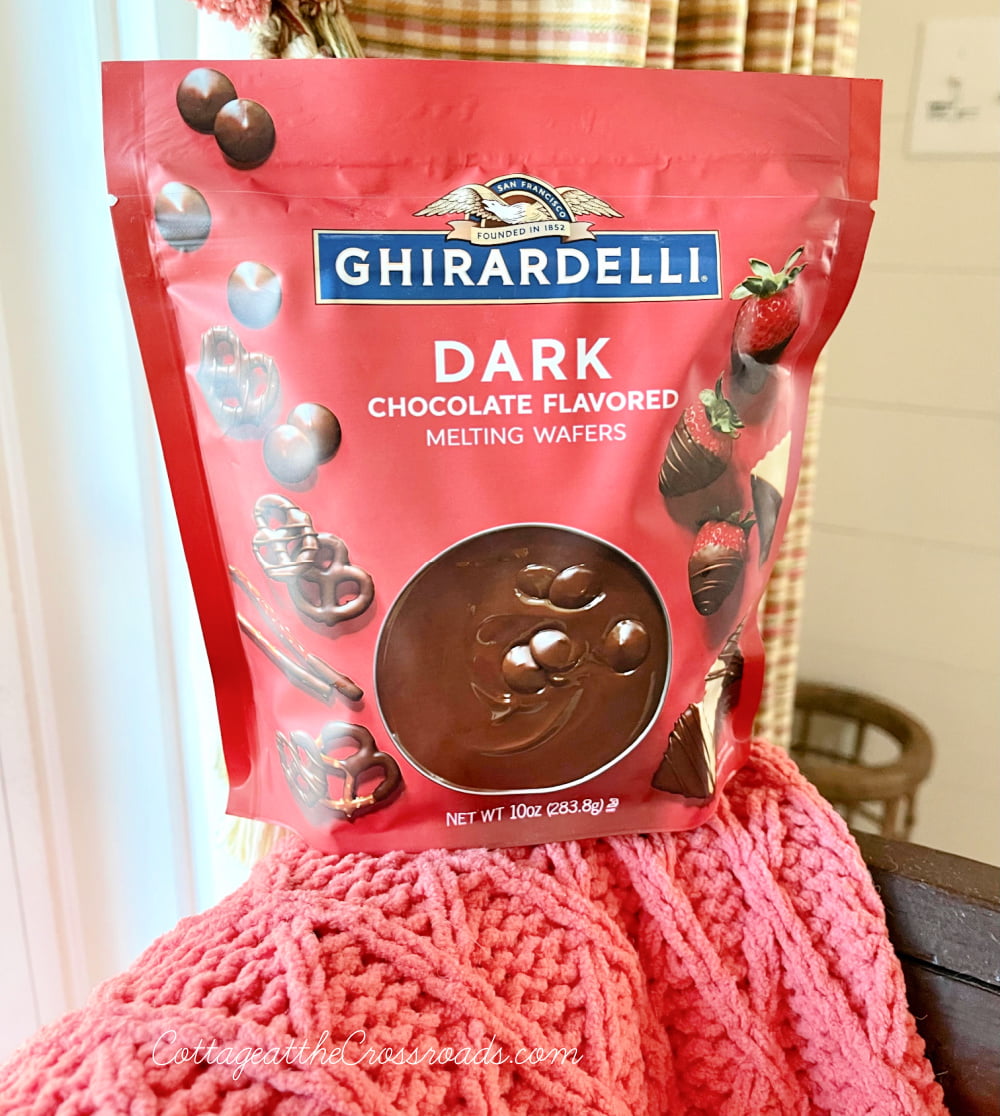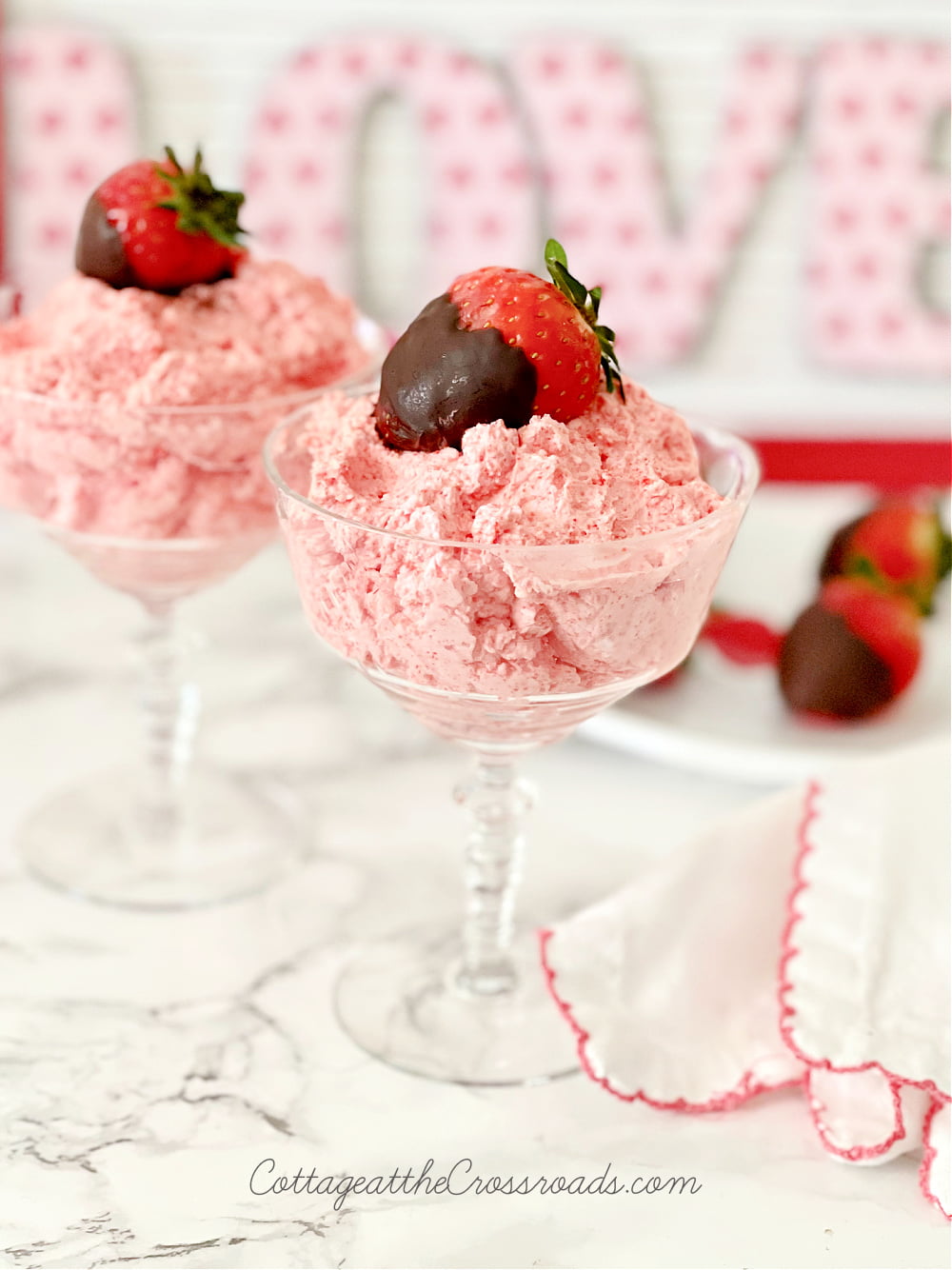 Oh, yum! All the flavor without all the sugar! This low carb strawberry fluff will totally sweeten your Valentine! And if you'd prefer, strawberry cake, try this strawberry dump cake or this strawberry sfoglia cake using puff pastry. Both are unbelievably good strawberry desserts.
📋 Recipe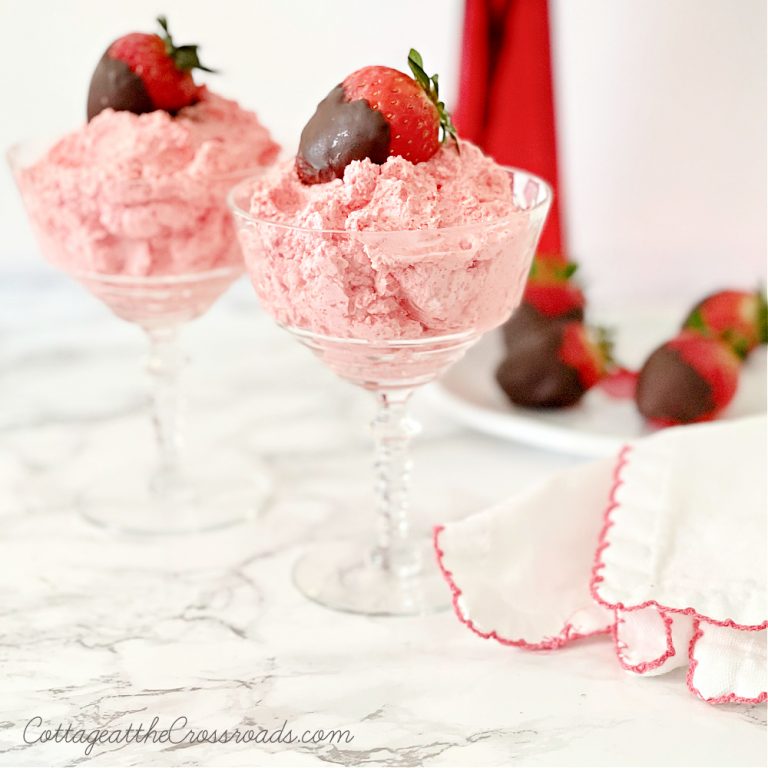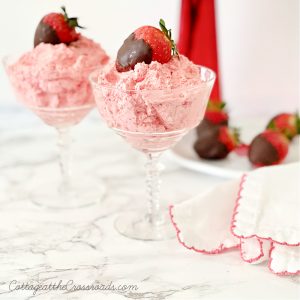 Low Carb Strawberry Fluff
A flavorful dessert without the carbs
Instructions
Using a stand or hand mixer, beat the cream cheese until soft and creamy.

Add the heavy whipping cream on top of the cream cheese and beat until soft peaks form.

Pour the entire box into the cream cheese and whipped cream mixture and mix on low.

Scrape down the sides of the bowl and the beater and mix until all the Jello is incorporated into the mixture.

Serve immediately or chill in the refrigerator.
Notes
Optional: Garnish with chocolate dipped strawberries. I use Ghirardelli dark chocolate wafers which DO contain sugar. This has NOT been calculated in the nutritional label. 
Nutrition
Serving:
296
g
Calories:
296
kcal
Carbohydrates:
2.3
g
Protein:
3.4
g
Fat:
30.9
g
Saturated Fat:
19.3
g
Sodium:
107
mg
Potassium:
76
mg
Sugar:
0.1
g
Calcium:
60
mg