Do you like Kahlua, the rich and smooth coffee liqueur that adds a sweet kick to any cocktail? Did you know that Kahlua can also be a delicious ingredient in desserts?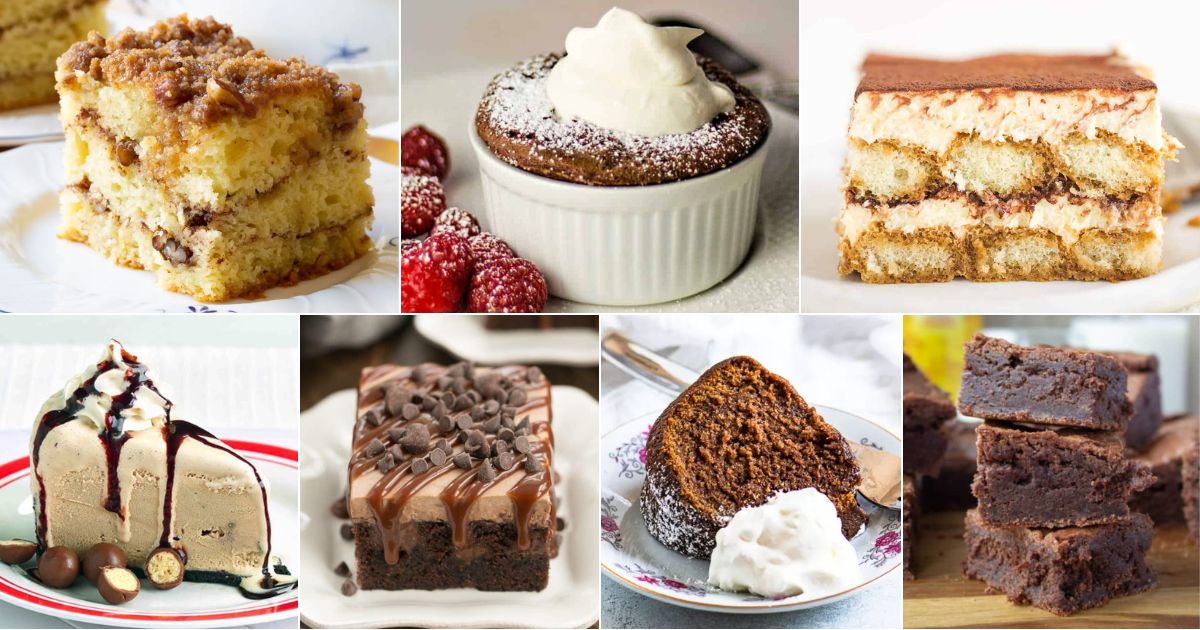 That's right! Whether you're looking to impress guests at a dinner party or simply craving a boozy treat, we've got you covered with these 17 Kahlua dessert recipes.
From classic tiramisu to fudgy brownies, these recipes will take your sweet tooth on a journey you won't soon forget. So grab a bottle of Kahlua, and let's get baking!
Contents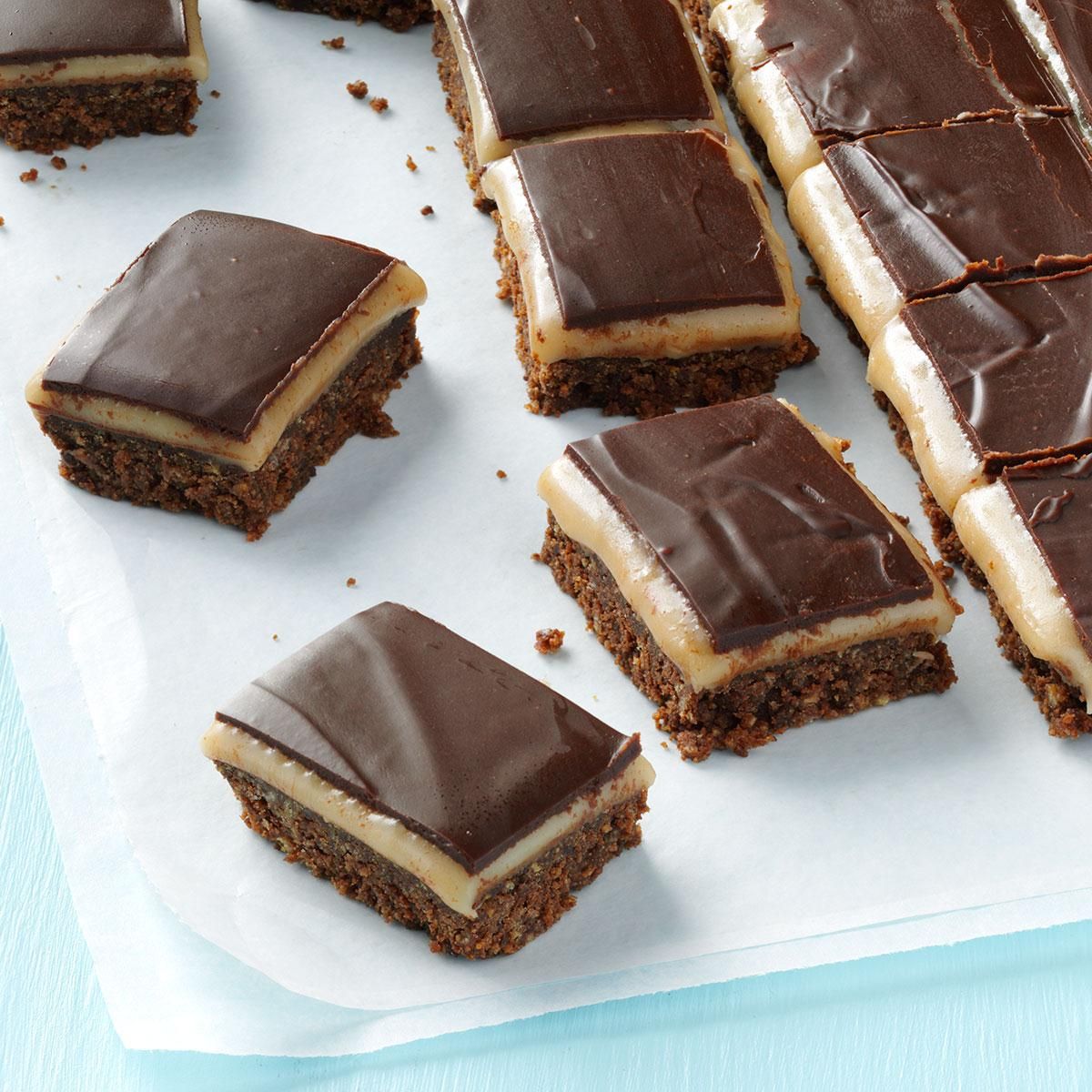 Kahlua Dream Bars are a delightful twist on the classic seven-layer bars. These bars are made with a buttery graham cracker crust topped with a layer of sweetened condensed milk, followed by shredded coconut and chopped walnuts.
But the show's real star is the layer of rich and velvety Kahlua-infused chocolate. The Kahlua adds a deliciously boozy flavor to the bars, creating a smooth and luscious texture that melts in your mouth.
After baking the bars to golden perfection, they are topped with a layer of whipped cream and a drizzle of chocolate syrup for an extra indulgent touch.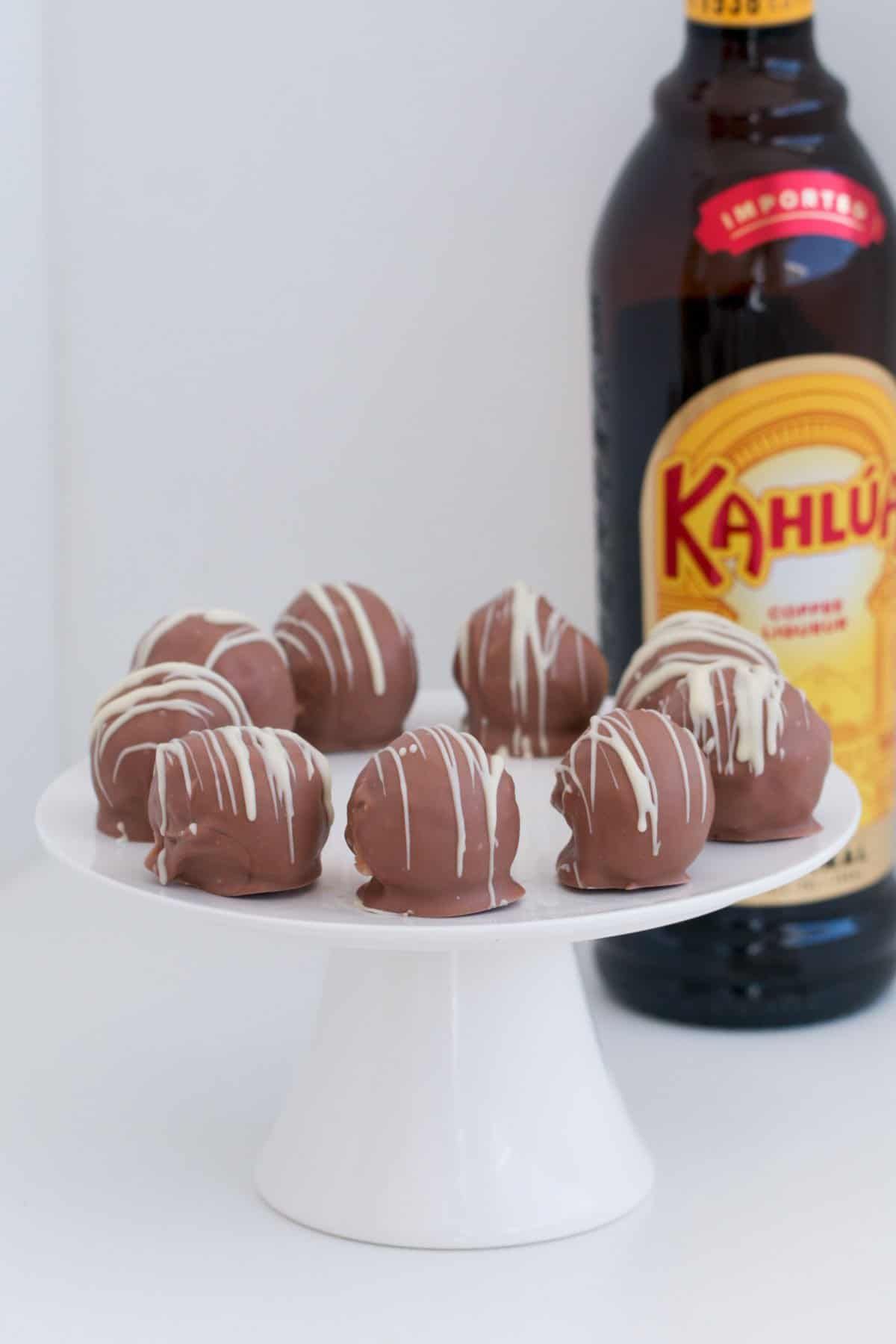 Combining the rich and tangy cheesecake with the sweet and chocolatey coating is simply divine. These little gems are not only easy to make, but they're also a crowd-pleaser that will impress your guests with their sophisticated flavor and elegant presentation.
Plus, they're small and portable means they're perfect for serving at parties or events. Whether you're a cheesecake lover or a fan of Kahlua, these Kahlua Cheesecake Balls are a dessert you won't want to miss.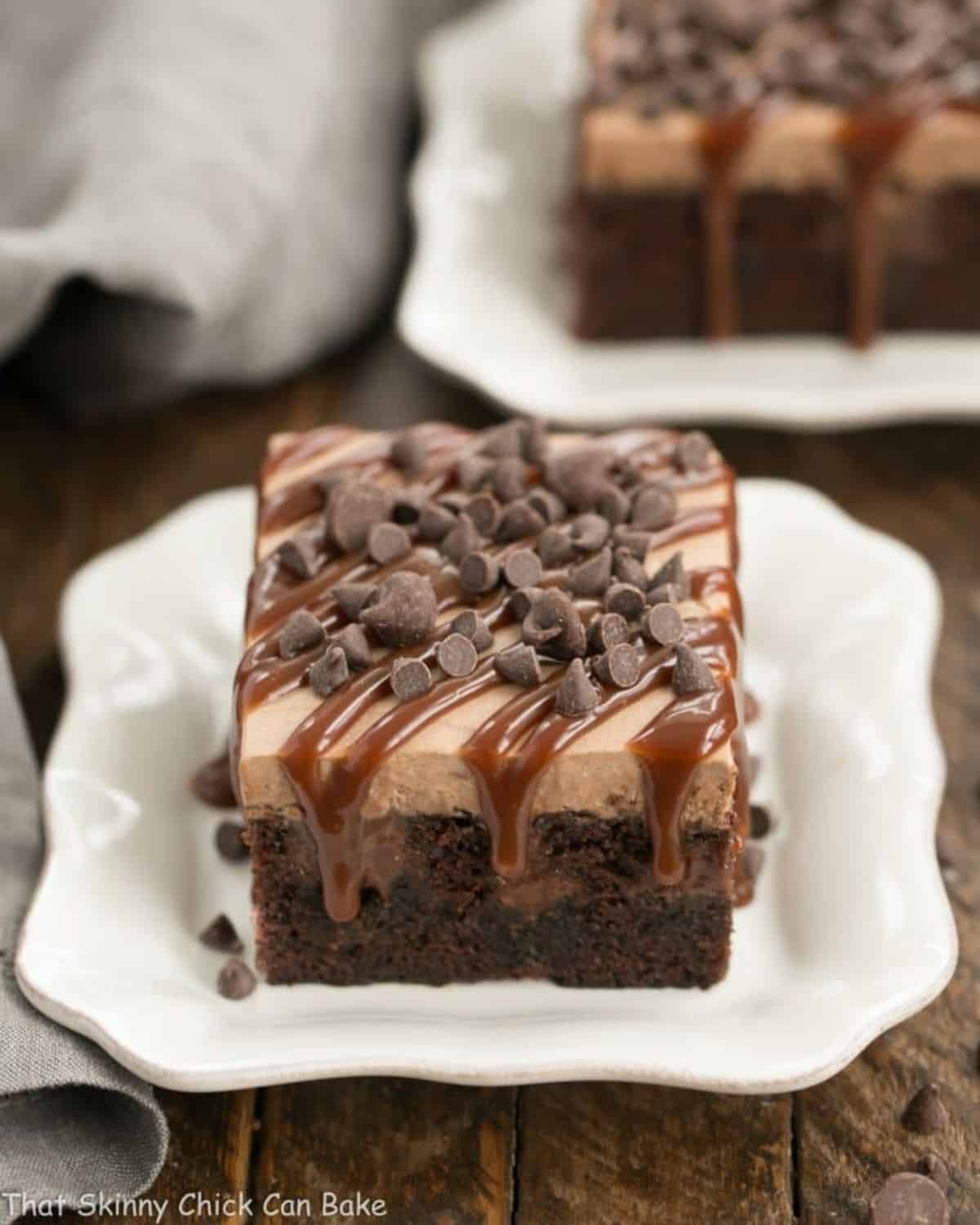 If you're a fan of chocolate and Kahlua, then you'll love this Chocolate Kahlua Poke Cake. This decadent dessert starts with a rich, moist chocolate cake baked perfectly. But the real magic happens after the cake comes out of the oven.
Using the handle of a wooden spoon, you poke holes all over the cake and pour in a mixture of Kahlua and sweetened condensed milk. This process creates pockets of boozy goodness throughout the cake that are impossible to resist.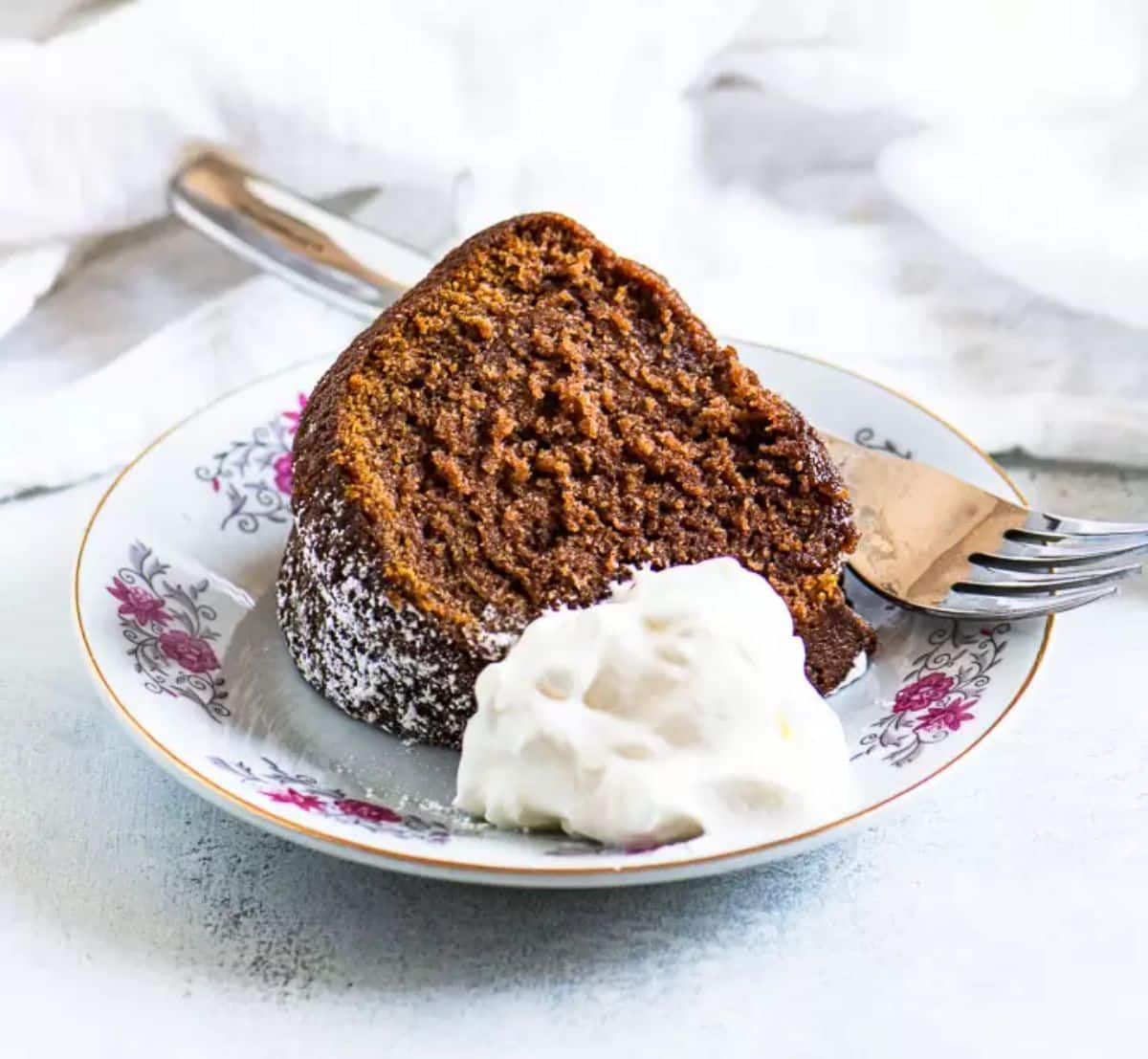 This cake is one of my absolute favorite desserts. I promise that after you try it once, you will make it again and again.
This cake is perfect for any celebration, from birthdays to anniversaries, and it's sure to impress your guests with its moist texture and rich taste.
Plus, it's easy to make and can be prepared ahead of time, which makes it a great dessert to have on hand for unexpected guests or last-minute gatherings.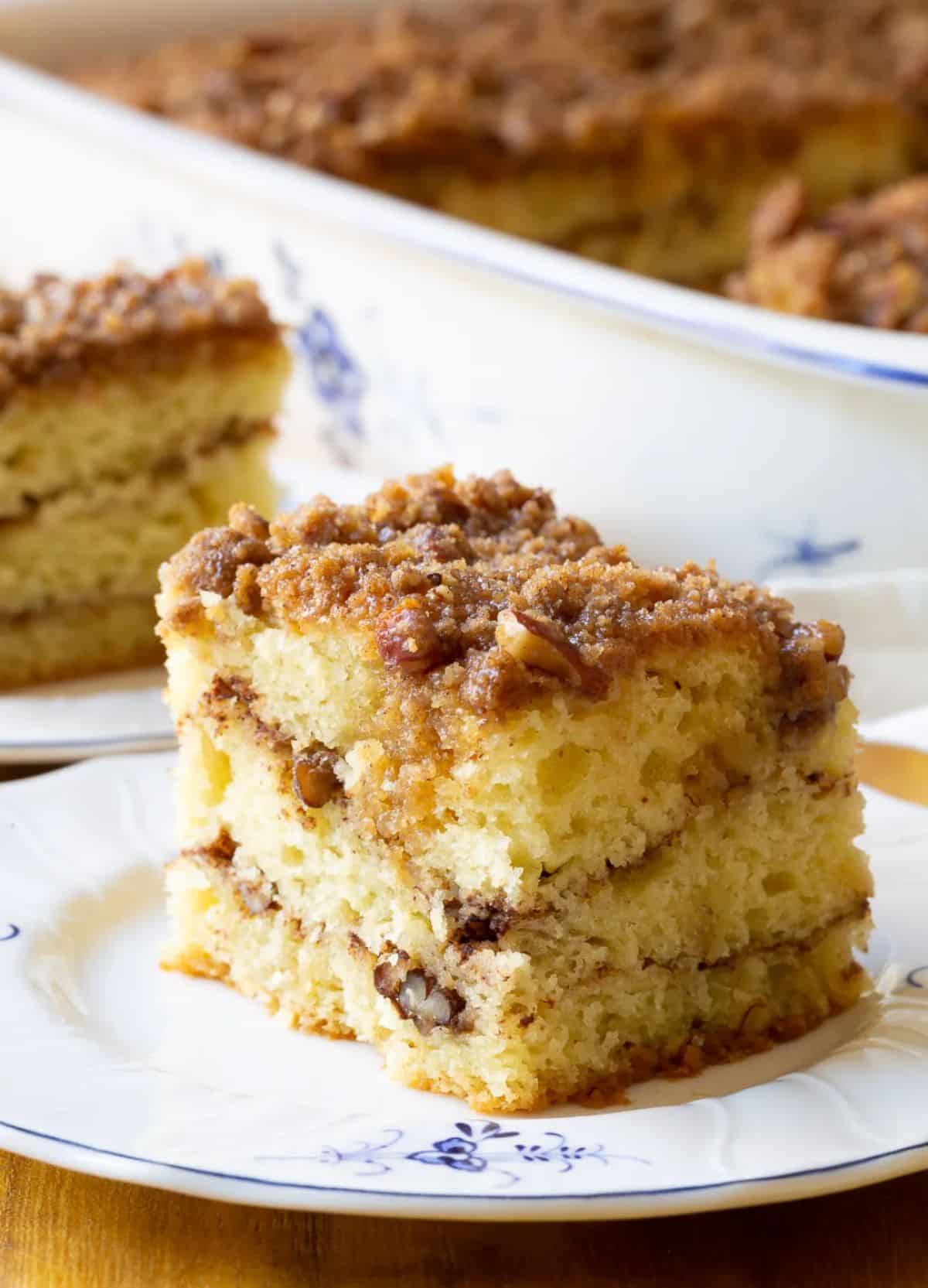 When I first heard about this recipe, I was skeptical. I didn't know if sour cream and Kahlua would go well together. Well, after trying it, I promise you it does.
You bake this cake with flour, sugar, baking powder, salt, eggs, sour cream, and a generous splash of Kahlua.
The Kahlua adds a deliciously boozy flavor to the cake, giving it a subtle coffee undertone that pairs perfectly with the sweet and tangy sour cream.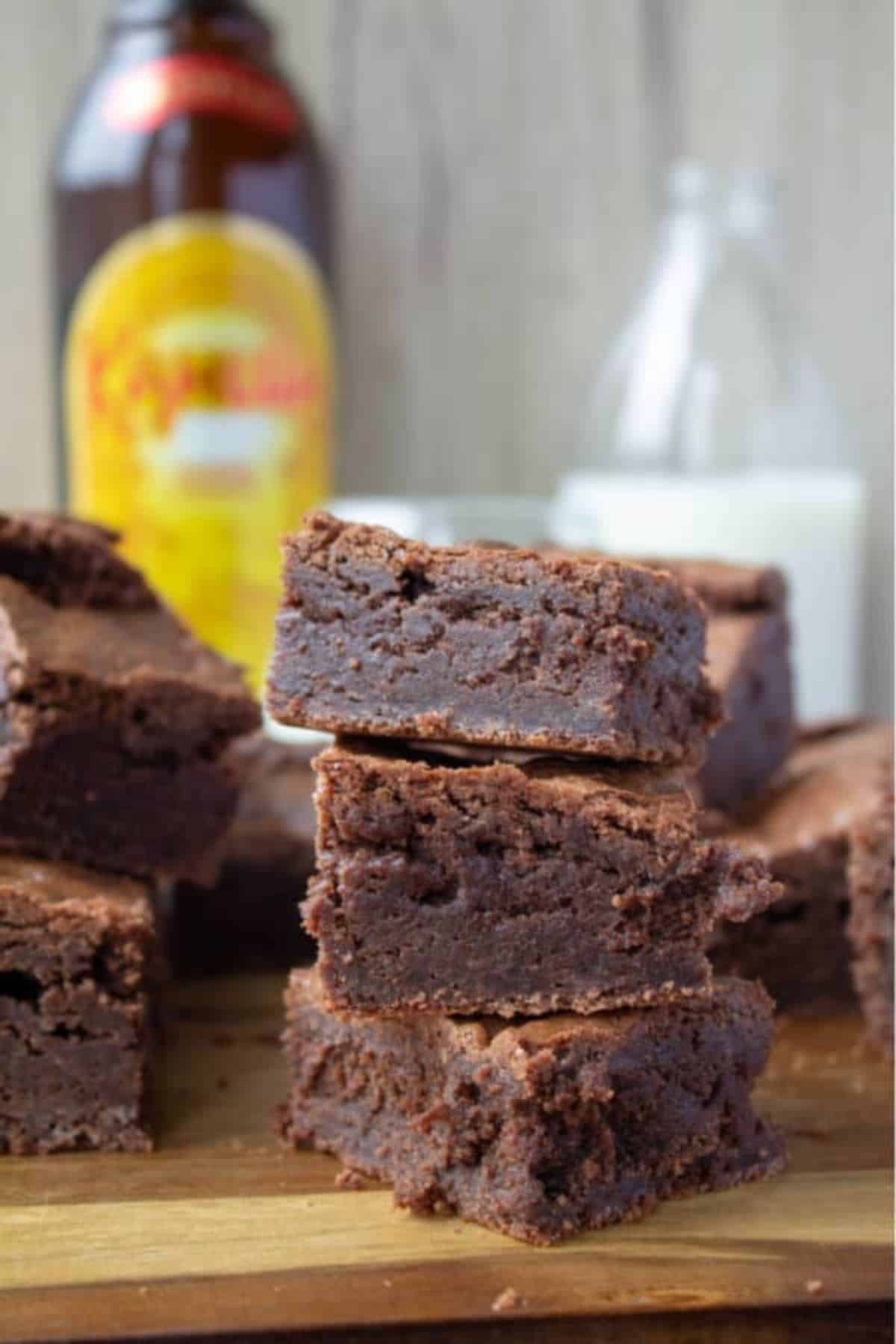 Kahlua Brownies are a decadent and sophisticated dessert that will impress even the most discerning chocolate lover. You make these brownies with a rich and fudgy chocolate batter infused with a generous splash of Kahlua.
You make the ganache with semisweet chocolate chips, heavy cream, and more Kahlua, which makes it irresistibly rich and indulgent.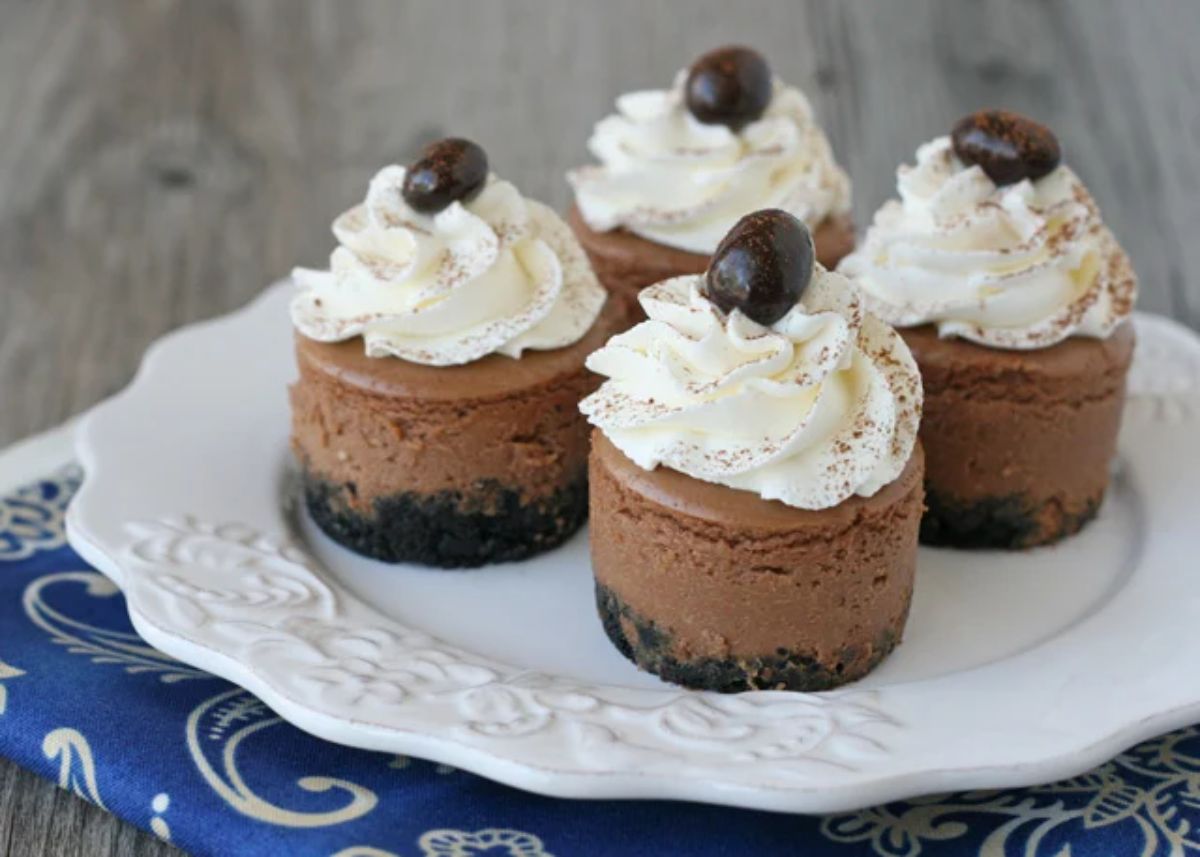 Oh boy, these mini cheesecakes are a treat. I have a hard time eating just one. The crust is made with crushed graham crackers and butter, creating a deliciously crunchy buttery base that perfectly complements the creamy cheesecake filling.
These Mini Kahlua Cheesecakes are perfect for a party or special occasion, as they can be easily made ahead of time and served in individual portions.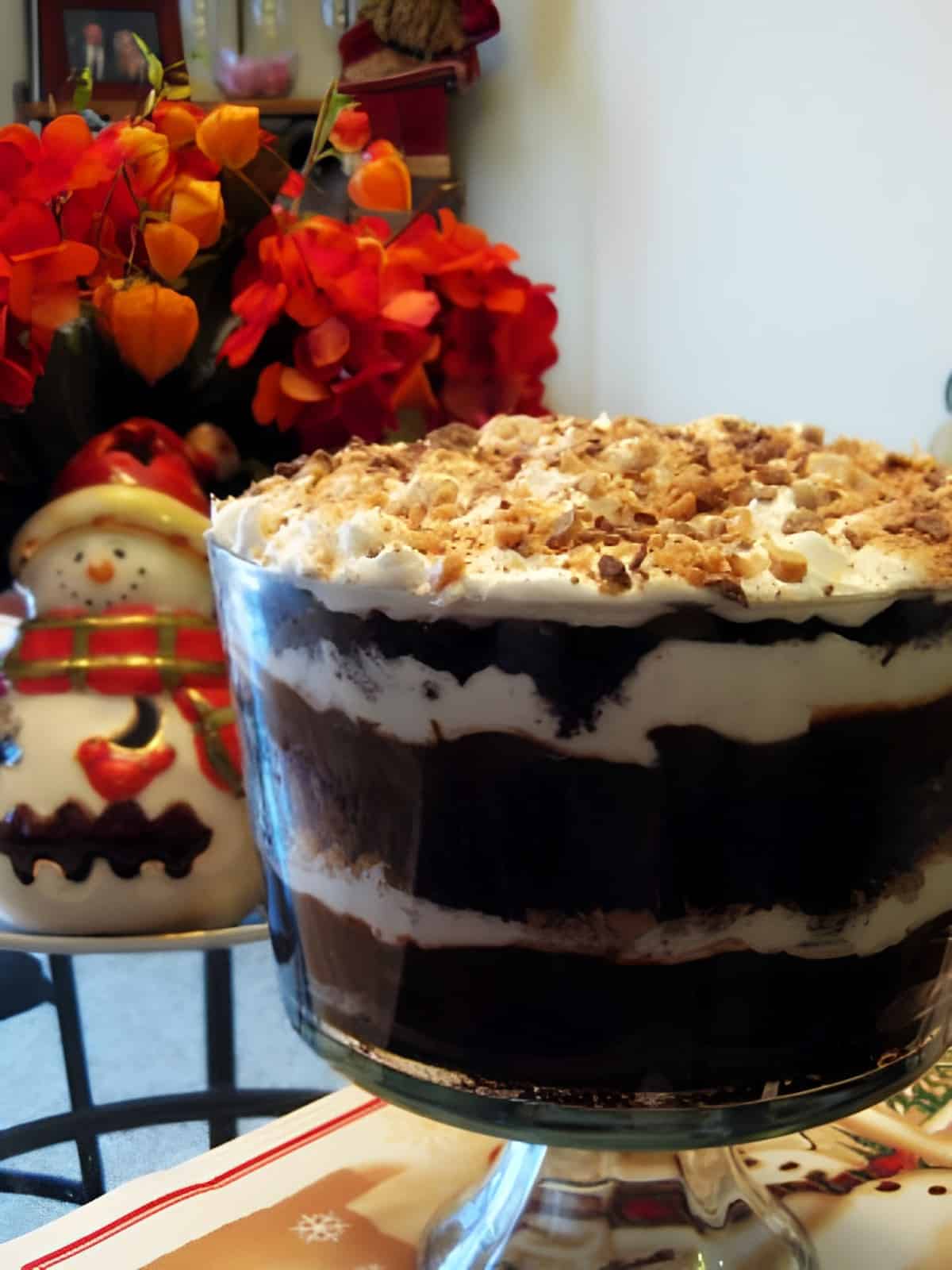 This dessert is a showstopper, combining layers of rich and indulgent flavors that will leave you craving more.
The trifle is then topped with a luscious whipped cream spiked with even more Kahlua, creating a heavenly blend of decadent and irresistible flavors.
The trifle is garnished with chocolate shavings and fresh berries, adding freshness to balance the rich and boozy flavors.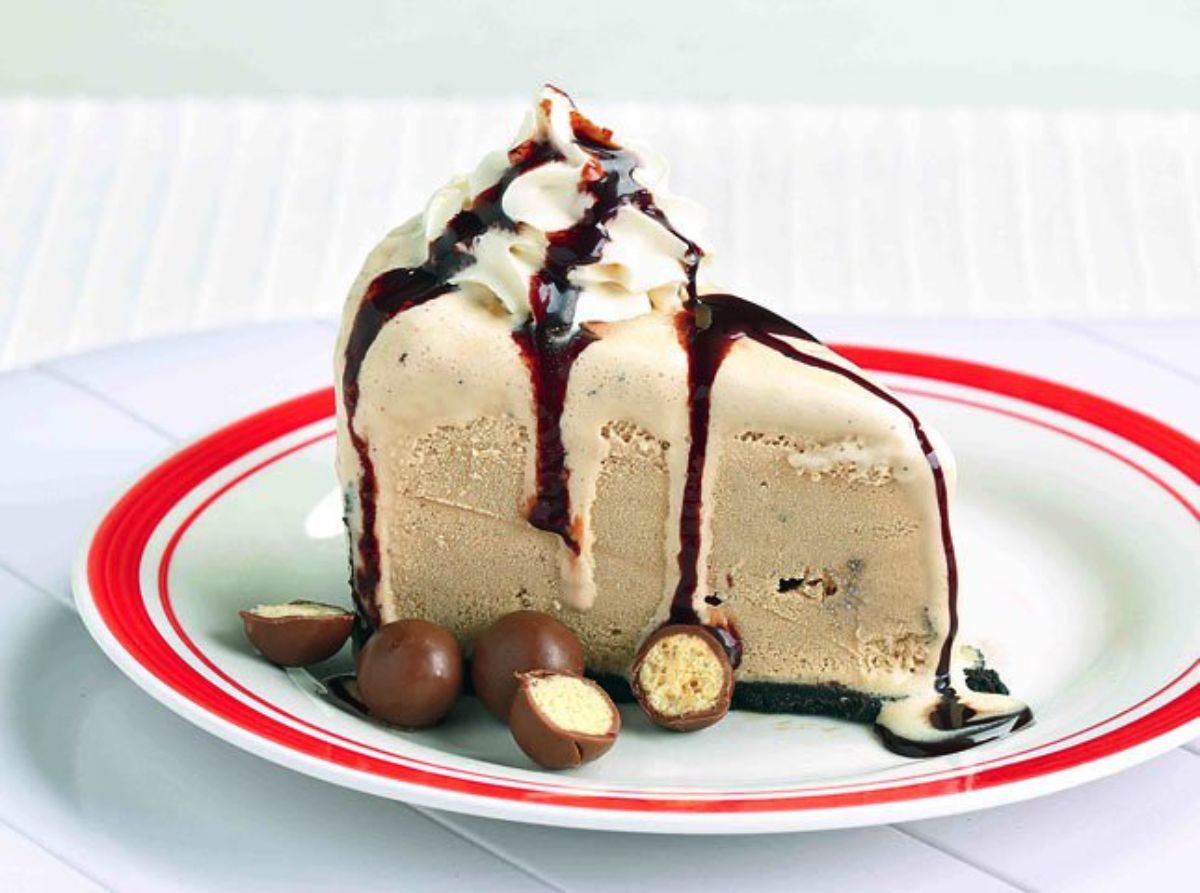 You're in for a treat with this Kahlua dessert recipe - the Coffee Kahlua and Malt Ice Cream Pie!
This dessert is the perfect combination of rich coffee, boozy Kahlua, and creamy ice cream, all nestled in a crunchy malt crust that will have you drooling in no time.
The crust is made from crushed malted milk balls, graham crackers, and butter, creating a unique texture that's both crunchy and buttery.
So what are you waiting for? Grab your pie dish and try this Coffee Kahlua and Malt Ice Cream Pie - you won't be disappointed!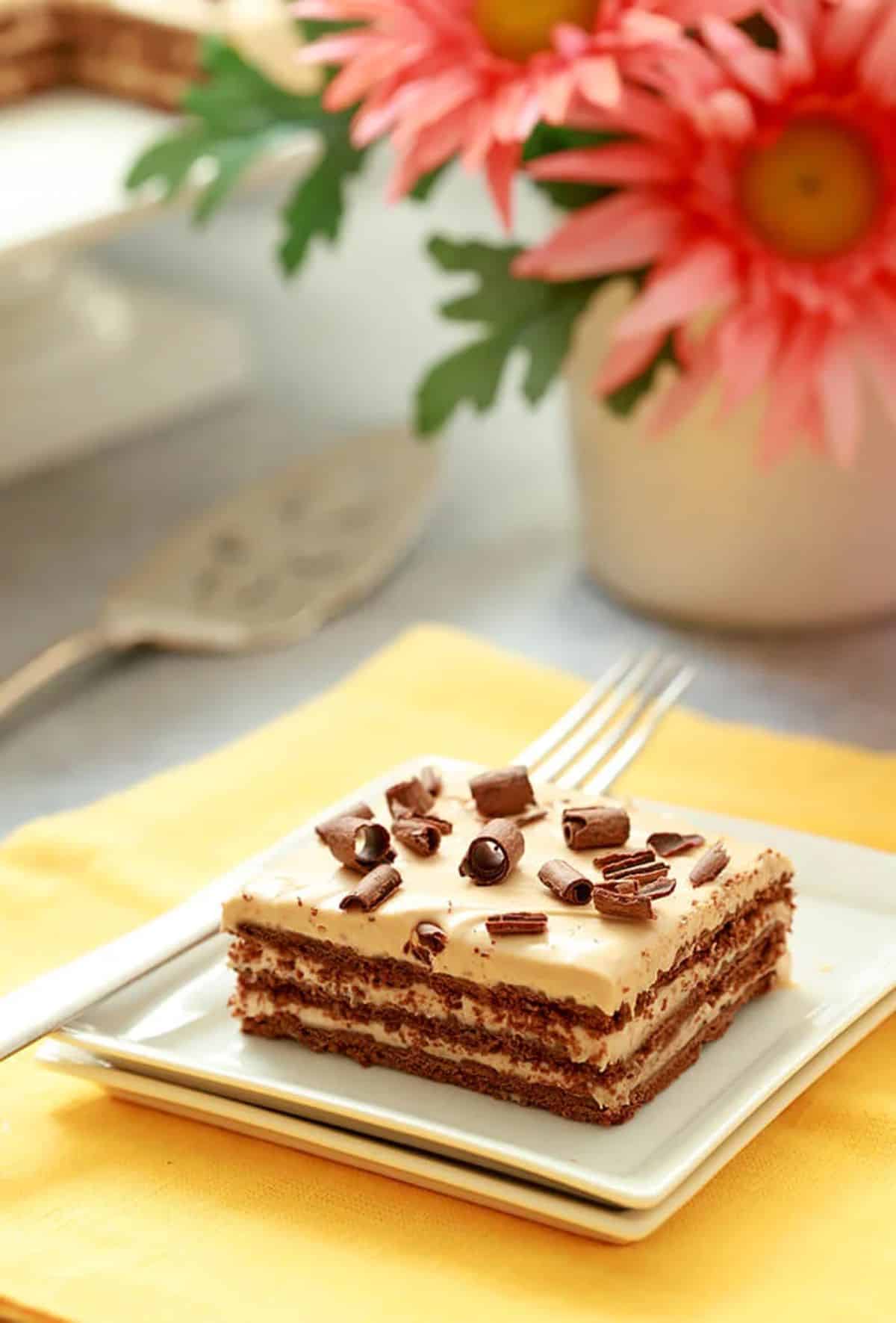 Introducing the Chocotorta dessert - a popular Argentinean dessert gaining popularity worldwide! This dessert is a unique blend of chocolate cookies, cream cheese, dulce de leche, and a splash of Kahlua to take it to the next level.
The layers of chocolate cookies and sweet dulce de leche create a perfect balance of flavors enhanced by the creaminess of the cream cheese.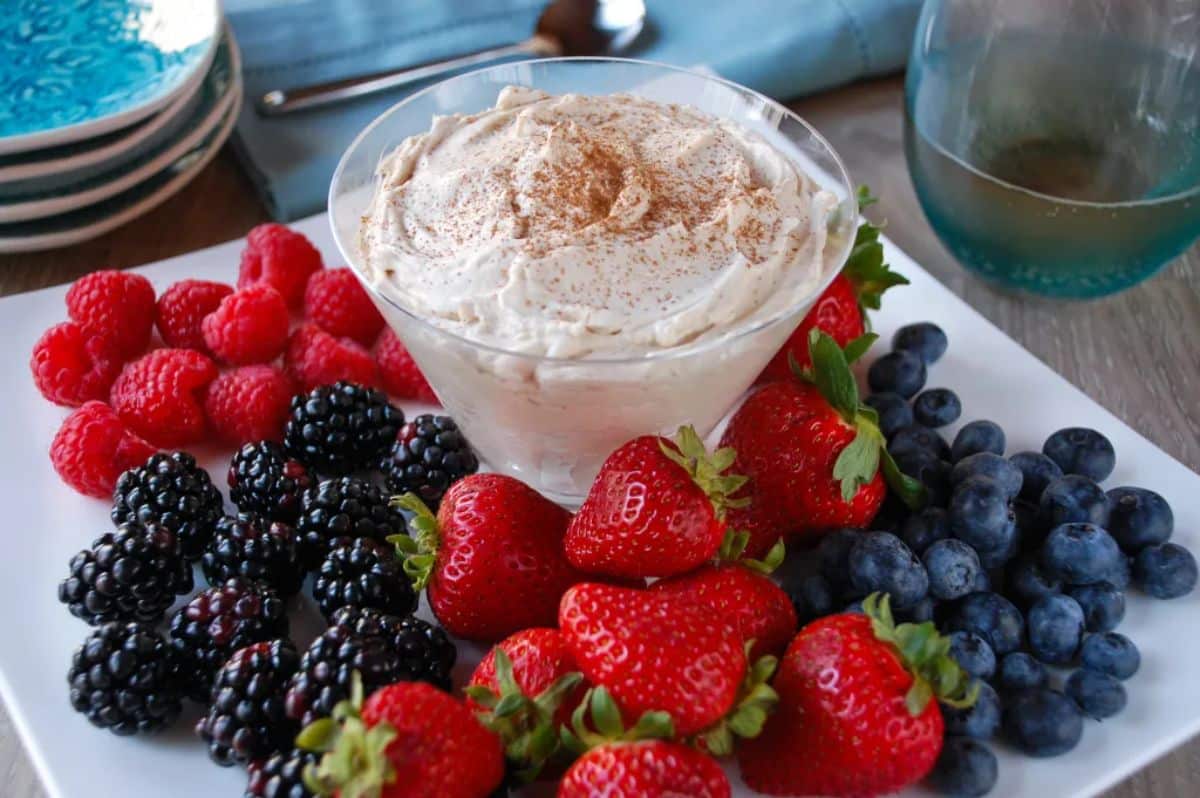 This dip is the perfect combination of sweet and boozy, making it a crowd-pleaser at any get-together.
It's made with cream cheese, powdered sugar, Kahlua, and whipped cream, creating a creamy and fluffy dip just begging to be paired with your favorite snacks.
Whether you're dipping fruit, cookies, or pretzels, this Kahlua dessert dip will surely take your taste buds on a wild ride.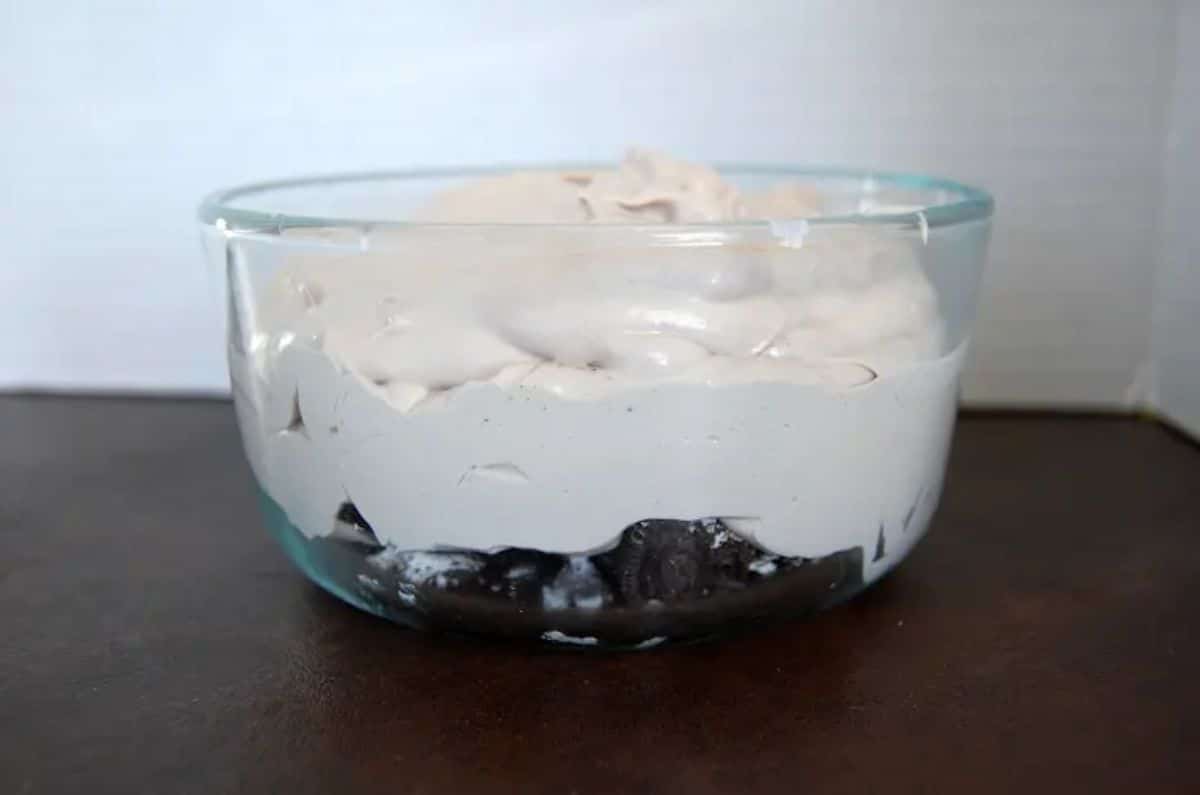 Alright, buckle up because this Kahlua Oreo Cheesecake Dessert is about to take your taste buds on a wild ride! This dessert combines creamy cheesecake, crunchy Oreos, and rich Kahlua, creating a flavor explosion that'll knock your socks off.
The crust is made from crushed Oreos and melted butter, creating a chocolatey, crunchy base just begging to be topped with the rich, creamy cheesecake filling.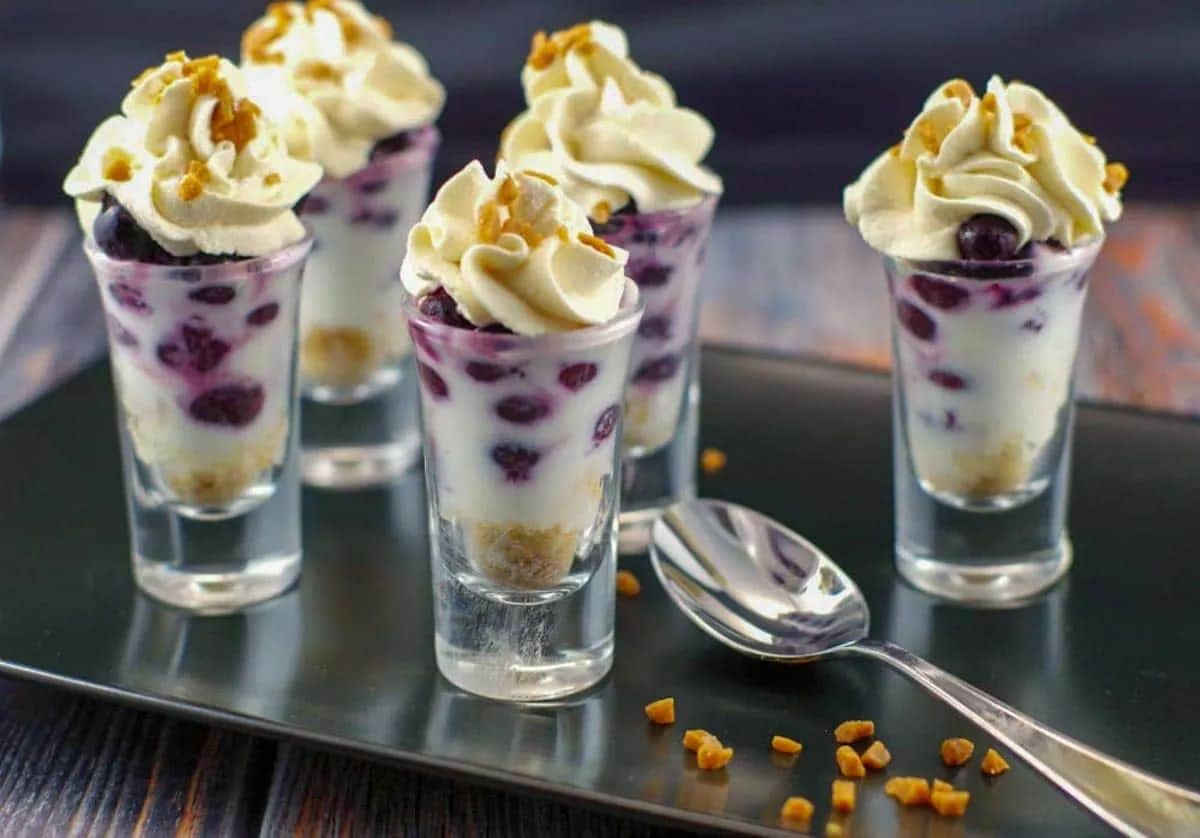 Instead of the usual ladyfingers, this one uses layers of soft sponge cake soaked in a delicious mixture of Kahlua and espresso, then topped with a rich and creamy blend of mascarpone cheese, whipped cream, and Saskatoon berry sauce.
The Saskatoon berry is a sweet and tart little fruit that grows wild in the Canadian Prairies, and it pairs perfectly with the coffee and Kahlua flavors in this dessert.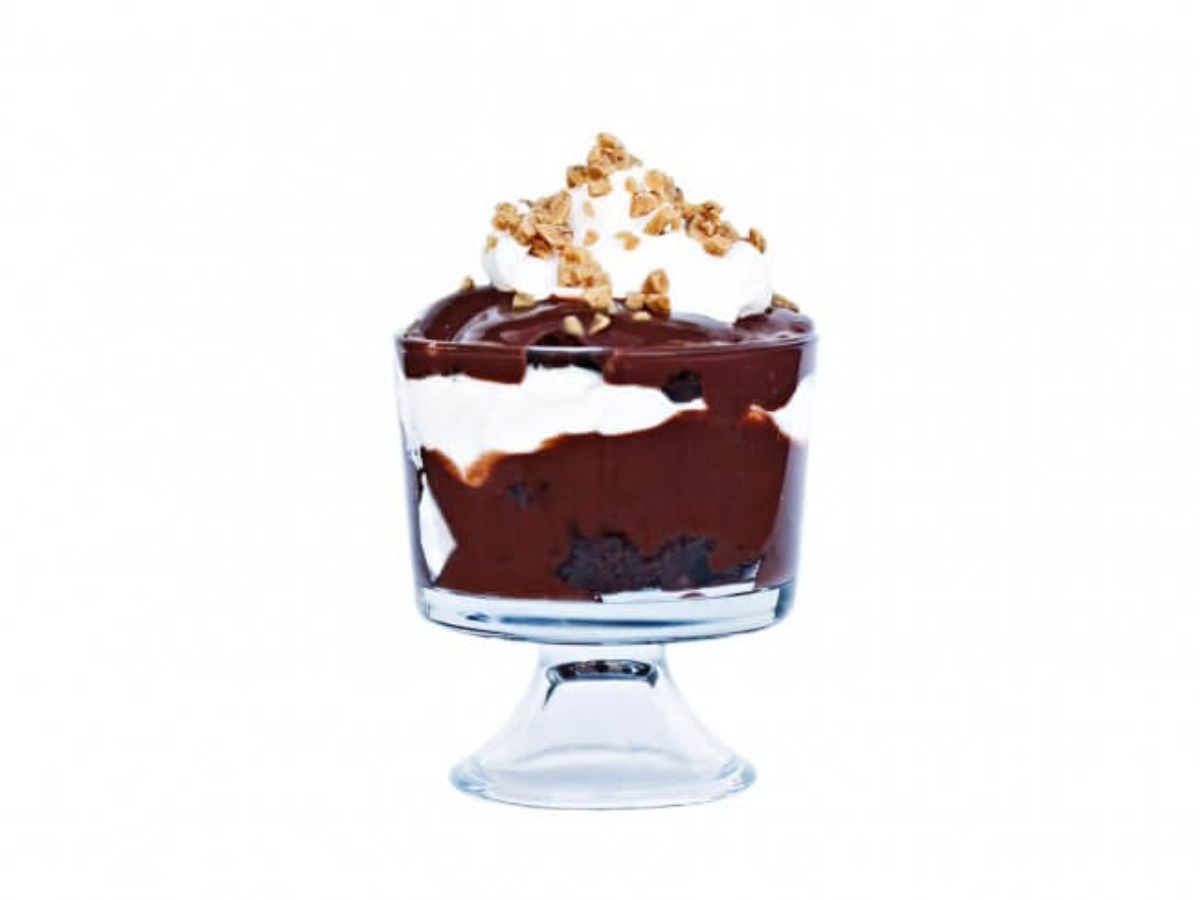 With layers upon layers of chocolate cake, pudding, whipped cream, and Kahlua, this dessert is not for the faint of heart.
Each bite is a heavenly explosion of rich chocolate and creamy goodness, with just a hint of that boozy kick from the Kahlua. It's a dessert that you won't soon forget and will have you reaching for seconds.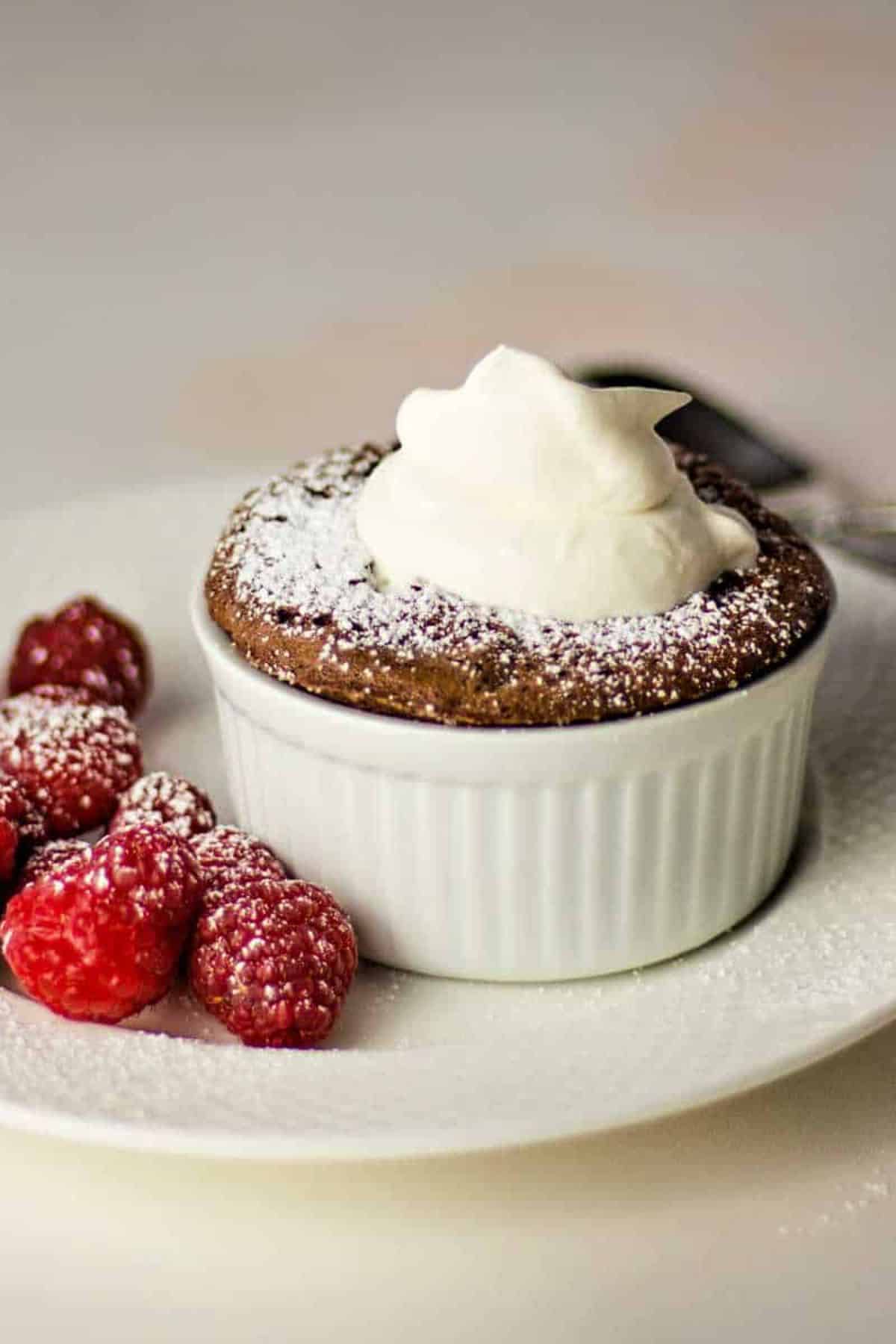 Picture this: a warm, rich, decadent chocolate cake with a gooey, melted center, topped off with a dollop of whipped cream and drizzled with a Kahlua-infused chocolate sauce. Are you drooling yet? Trust me; these cakes are the real deal.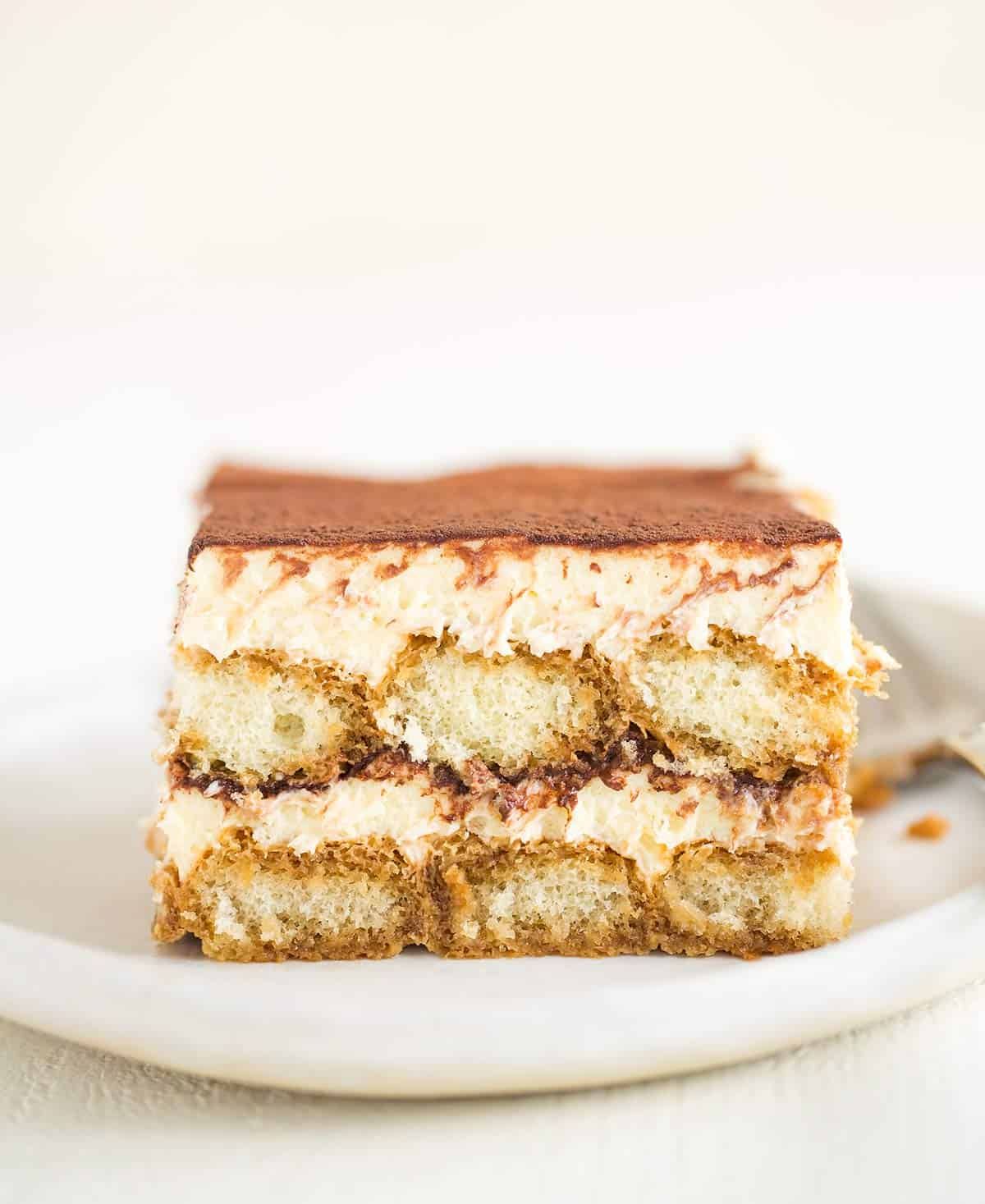 This dessert is a perfect way to cap off a dinner party or enjoy coffee on a lazy afternoon. It's a fancy dessert without all the fuss, and I guarantee it'll impress even the most discerning dessert lovers. So grab a fork, dive in, and let the Kahlua and coffee transport you to dessert paradise!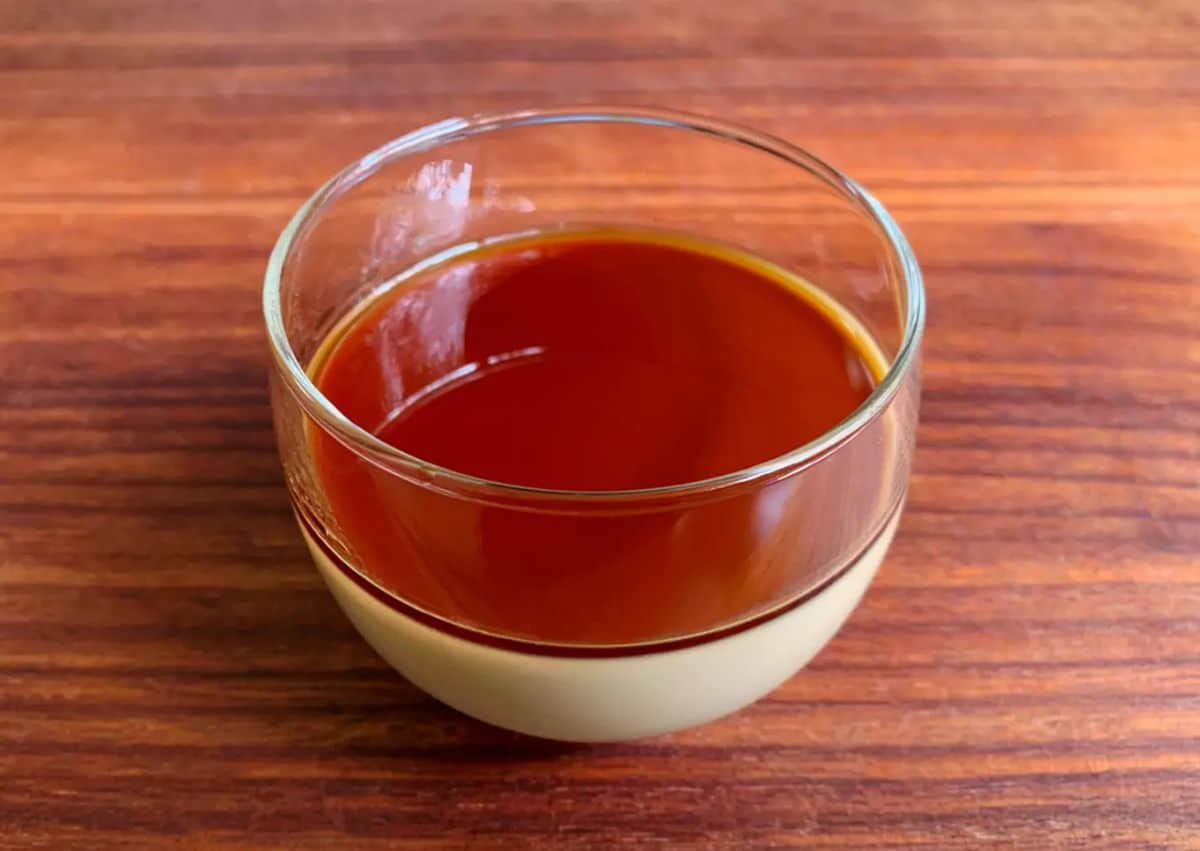 The creamy, silky-smooth panna cotta gets a jolt of java from the coffee and a bit of boozy love from the Kahlua. The result is a rich and decadent dessert, with just the right amount of sweetness to balance out the bitter notes of the coffee.
And let's not forget the presentation - these little cups of heaven are the perfect way to impress your dinner guests. So if you're ready for a dessert that will knock your socks off, try this Coffee Panna Cotta with Kahlua!
Final Thoughts
I hope you found a few recipes that you can't wait to try out. Whether you prefer rich and chocolatey treats or light and creamy desserts, Kahlua is the perfect ingredient to take your sweet tooth to the next level.
So, the next time you're in the mood for a boozy treat, whip up one of these delicious recipes and enjoy! And don't forget to let us know which one is your favorite!