Gosh friends! It has been a month since I told you that we were beginning to renovate our home so I thought it was time to give you a home renovations update!
During the first week, the old back porch was torn off and things were happening quickly until... lots of rotten wood was encountered, had to be ripped off, and replaced.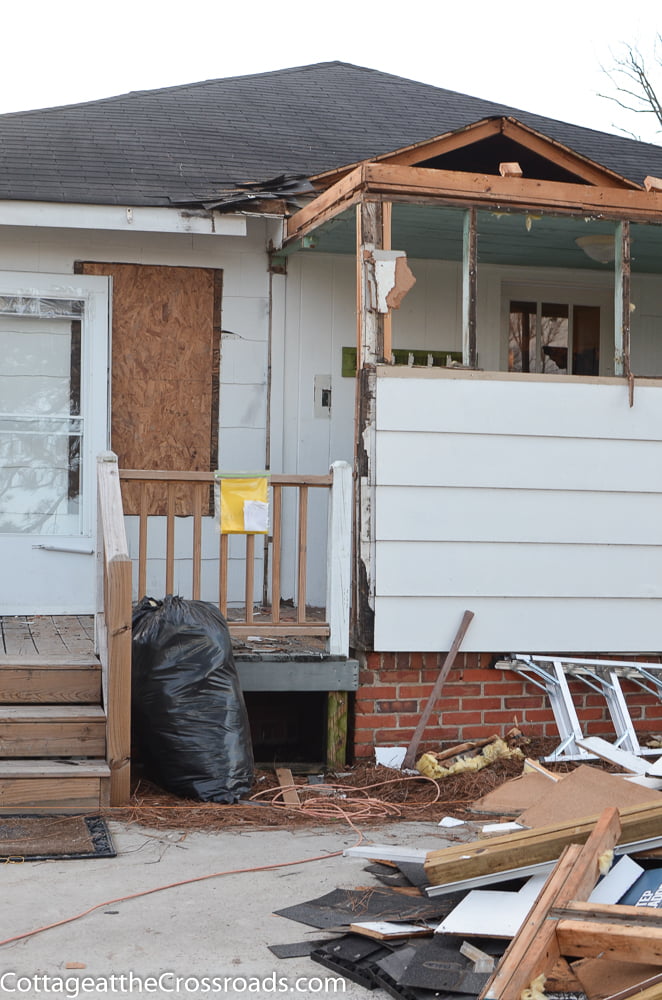 We weren't planning on taking off the deck on the back of the house, but a joist had to be replaced so off it came!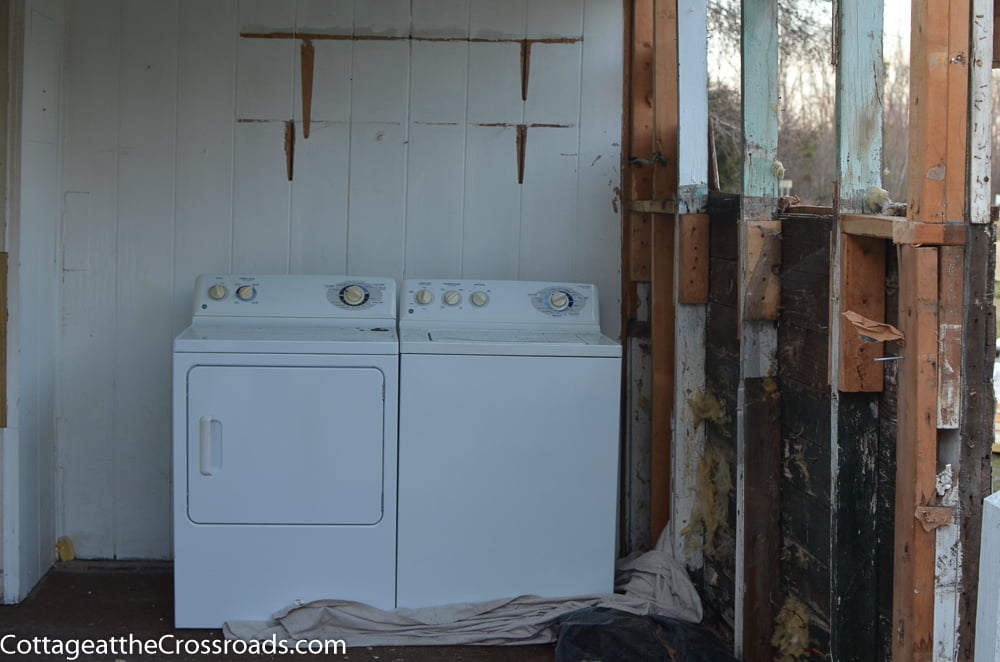 The washer and dryer was left hooked up until the last possible moment. But people! I have been without a washer and dryer for almost a month!!! Luckily, my sweet sisters-in-law have allowed me to do some loads at their houses but hauling laundry to another person's house takes up most of a day!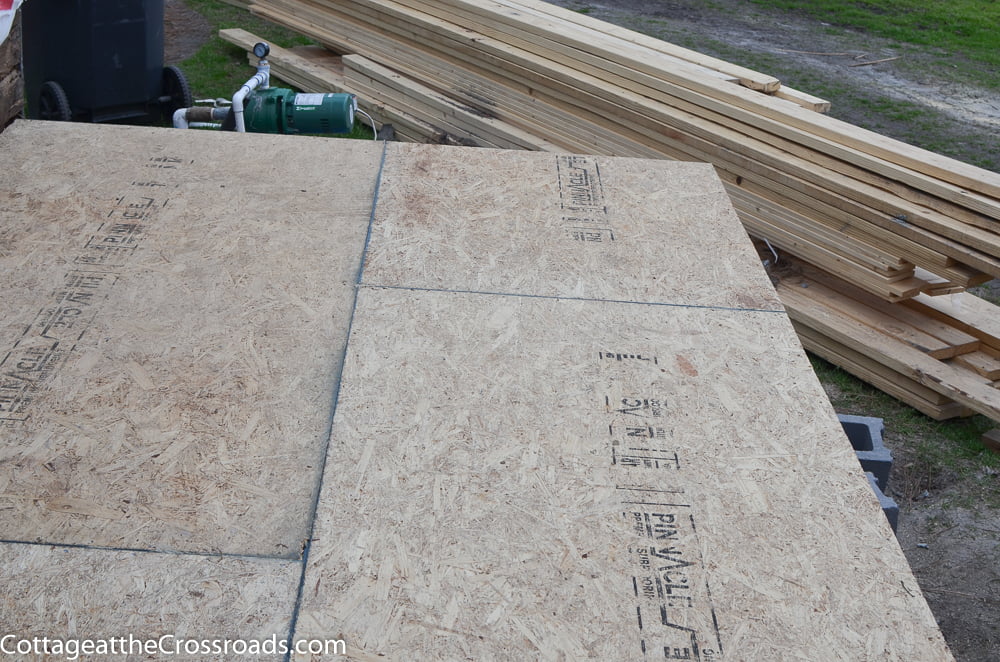 After the washer and dryer got removed, the entire back porch was torn off. It was at this point that Leo and I made a change to the renovation plans. We decided to extend the laundry room a few more feet (to the end of the house) because we thought that this may be our only opportunity to add a little more square footage to our home.
In the above photo, you see the sub floor of the new laundry/mud room, but it took at least a week to get to this point. An old concrete stoop had to be chipped and hauled away in order to make the new floor level.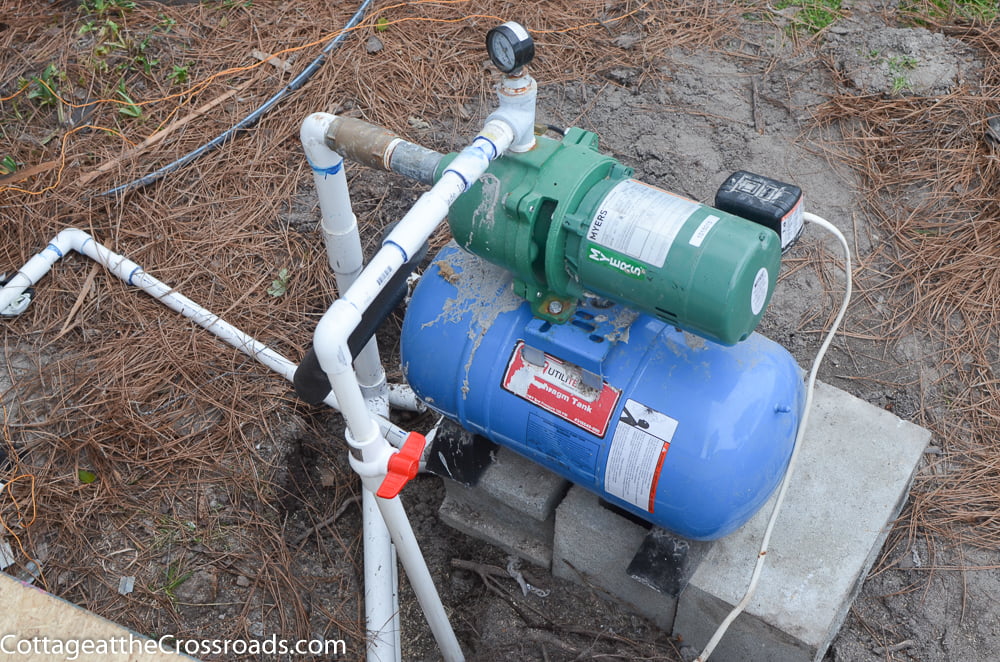 The well pump that we use to water our garden got pulled out of this area. Later a little lean-to will be build to house and hide it.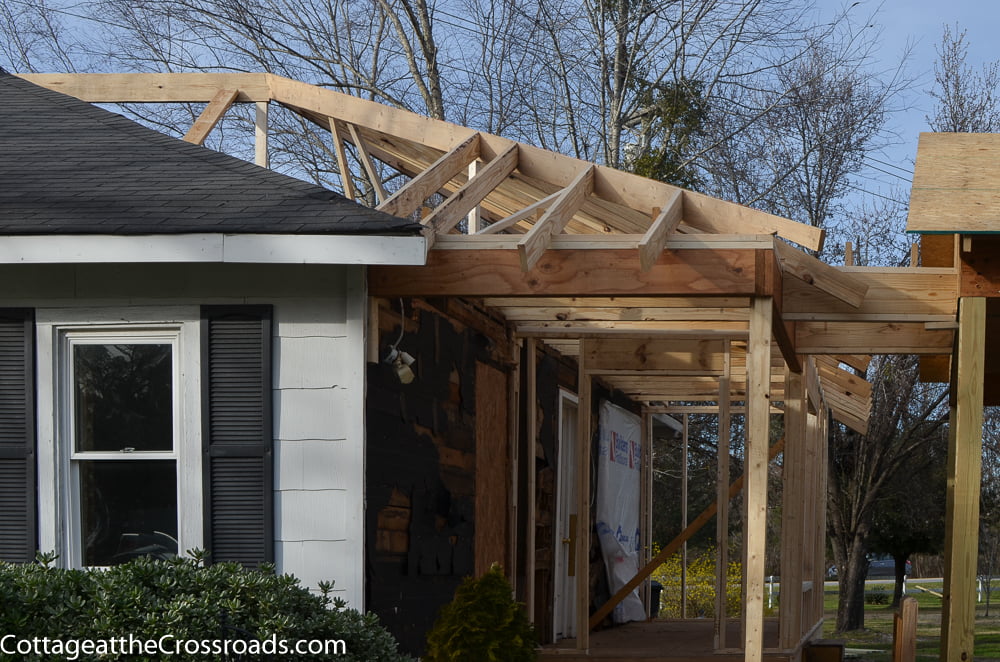 In this photo, you can see how the roof line got changed over this area which will give us a covered deck, and it connects to the new carport.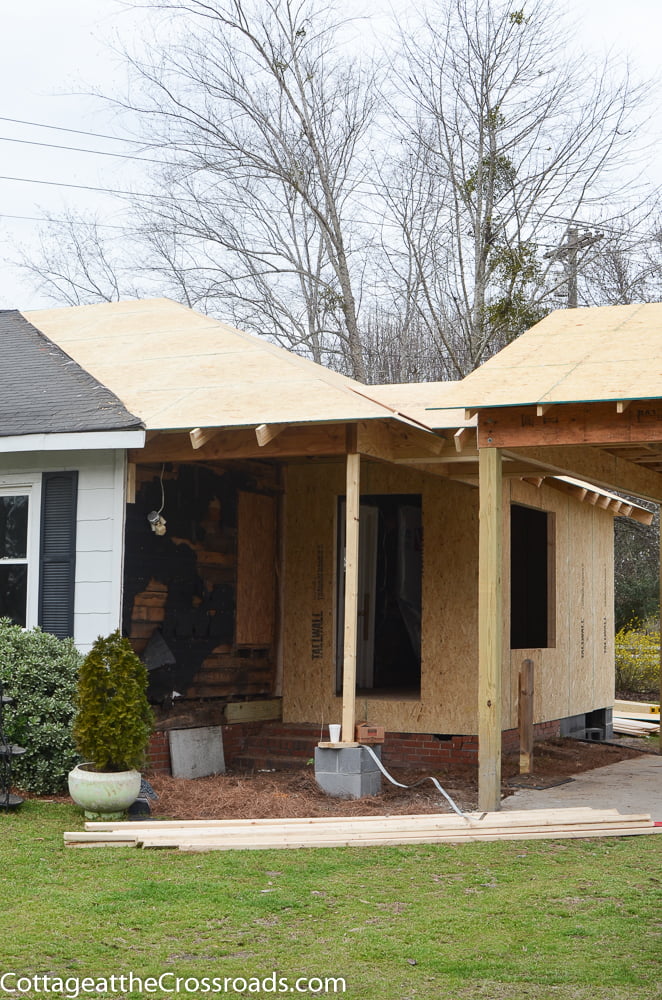 Once the walls went up and everything started taking shape, we were super excited!
This is the opening for the double window that will be in the laundry/mudroom.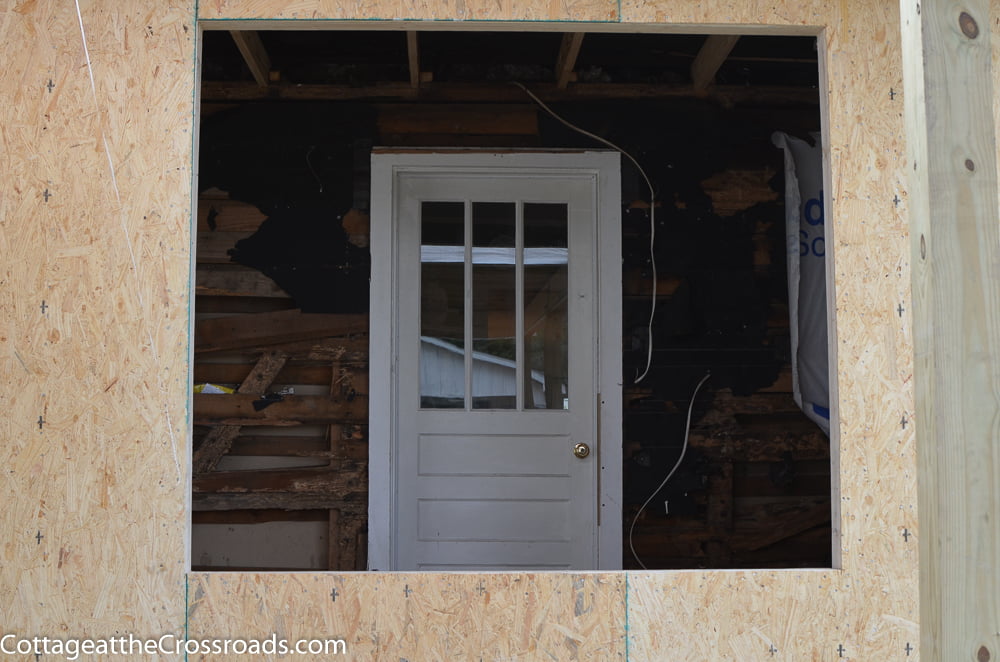 You can see how it lines up with the door that leads into the kitchen.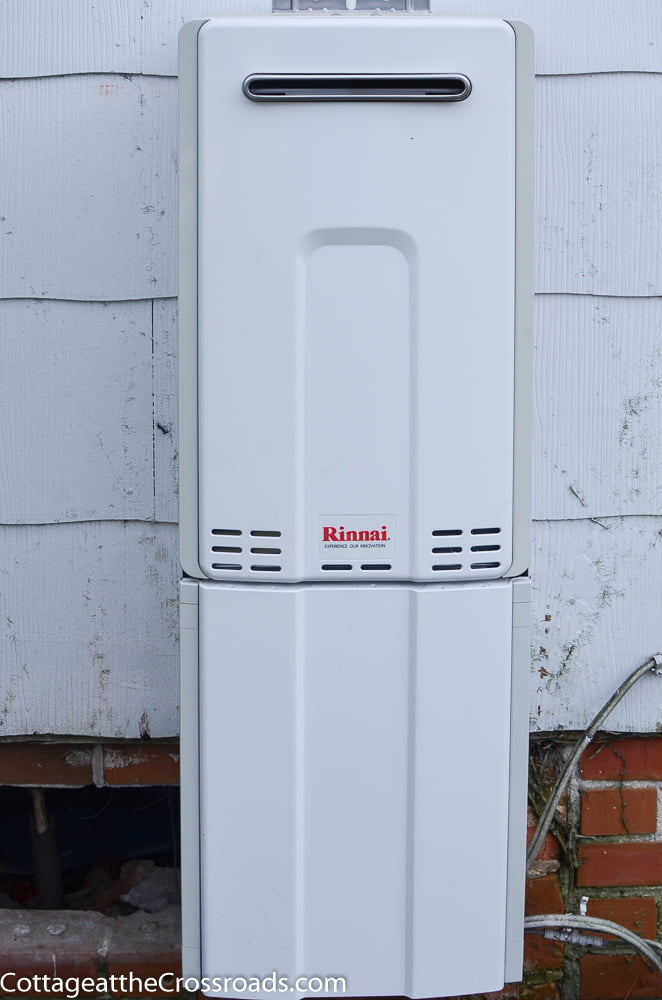 Another item that was installed is this tankless gas water heater. It was mounted on the outside of the house but it's not hooked up yet. Switching over to this type of water heater will give us more space in the kitchen once the old one is removed.
And we also replaced 4 of the windows in our house that had lost their seal and were cloudy.
Lots more things got completed this past week including our new metal roof! Y'all, it's so pretty! I can't wait to show you.
I'll be back soon with more photos and another home renovation update. I am so excited, can you tell?