I hope you guys aren't tired of seeing my gingerbread decorations because today I'm sharing my gingerbread tiered tray! It's so stinkin' cute!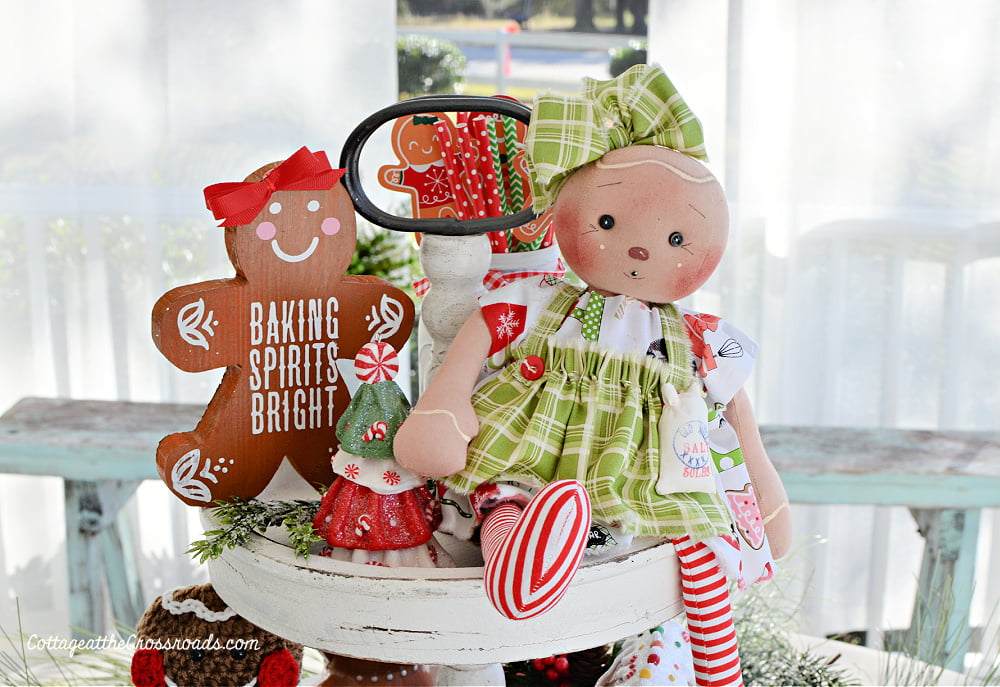 What did I tell ya! These gingerbread tiered tray decorations would put a smile on anyone's face, even the Grinch!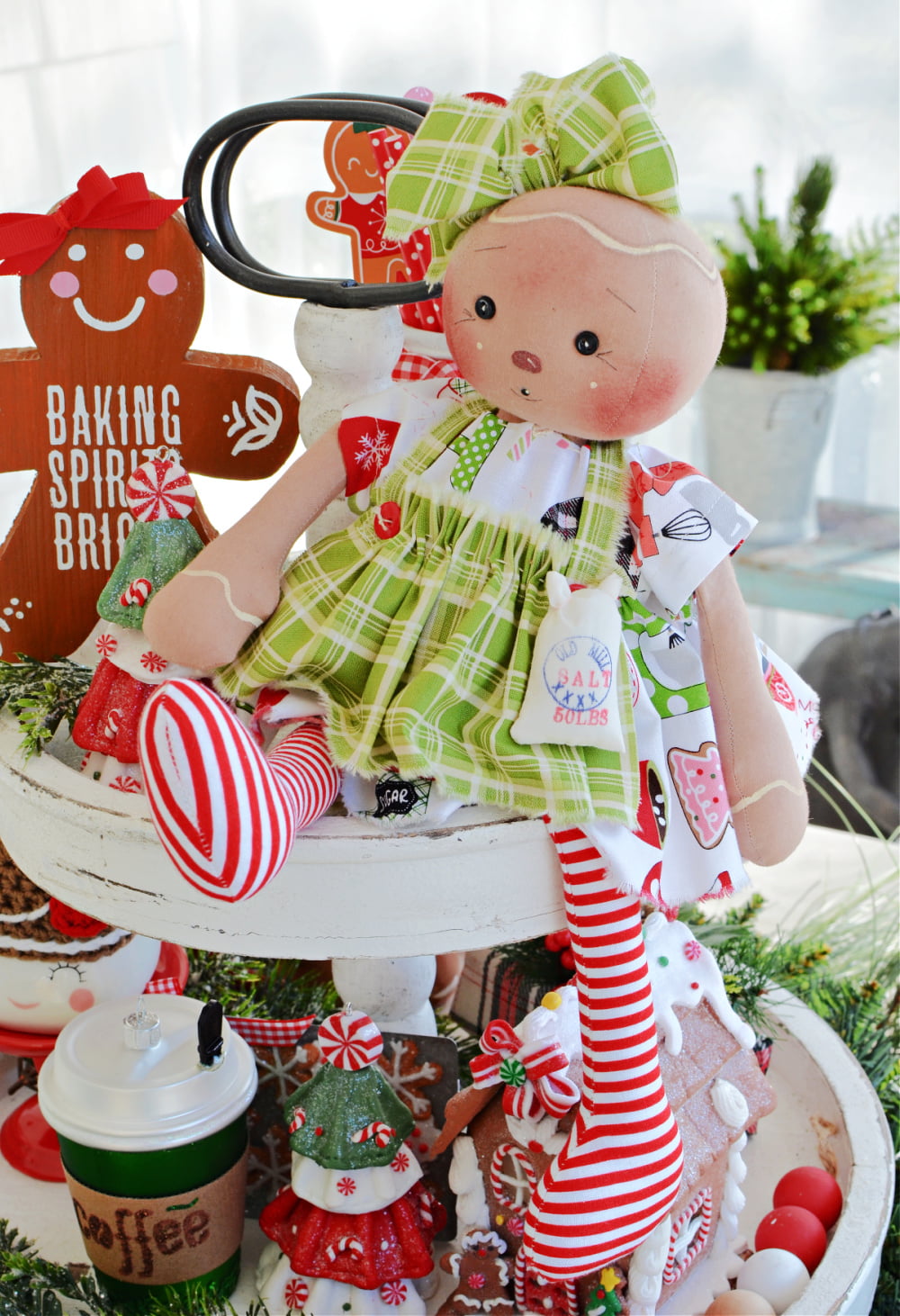 The star of the tiered tray is the gingerbread doll. I ordered her months ago from a Facebook friend. She hand makes the most adorable dolls dressed for the various seasons.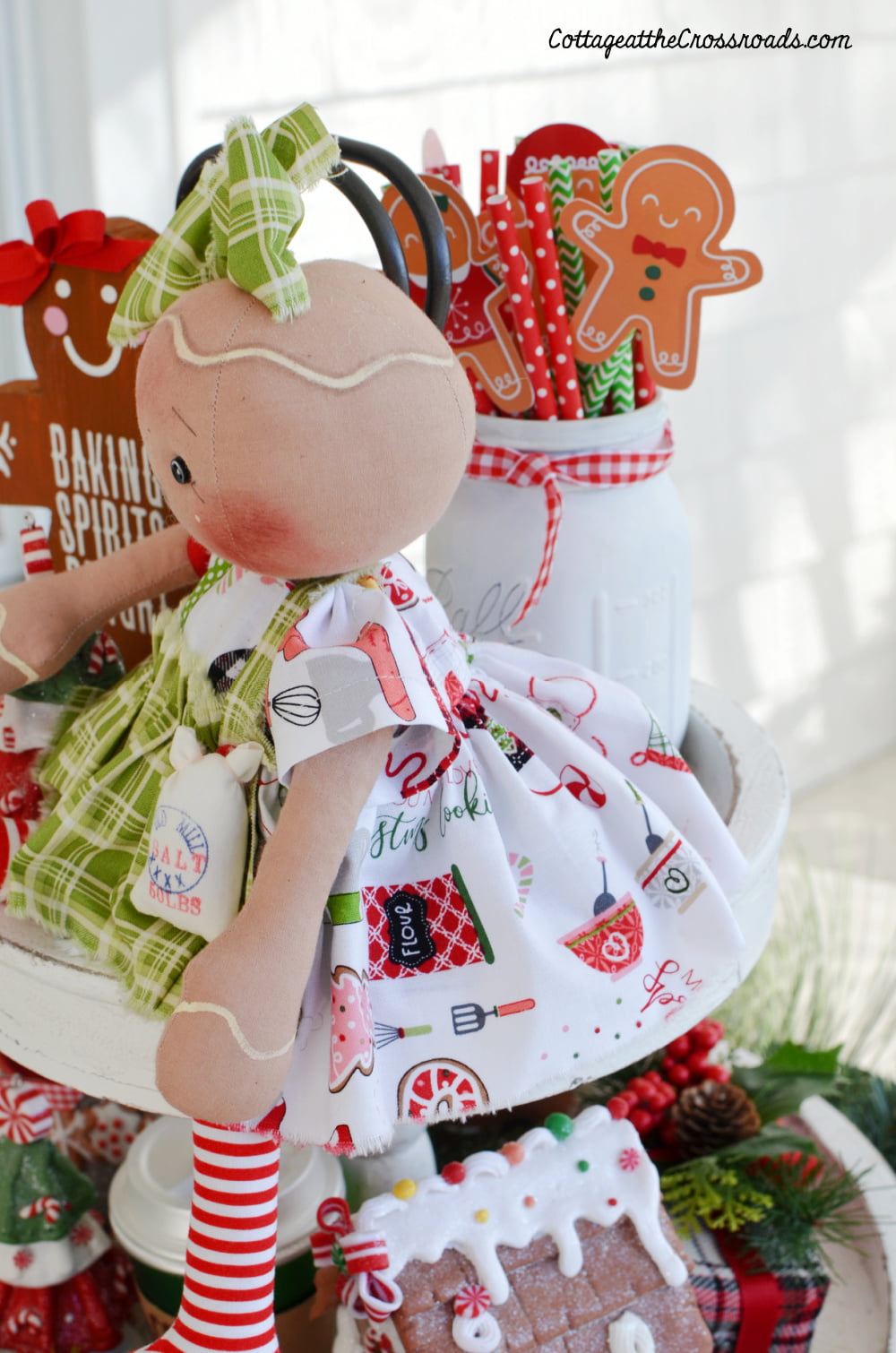 I mean, just look at the details! From her flour sack purse to the baking motifs on her dress, it is just all put together so wonderfully! The lady who makes the dolls is named Sharyn and she sells them on her Facebook page. Just let me know if you'd like the link.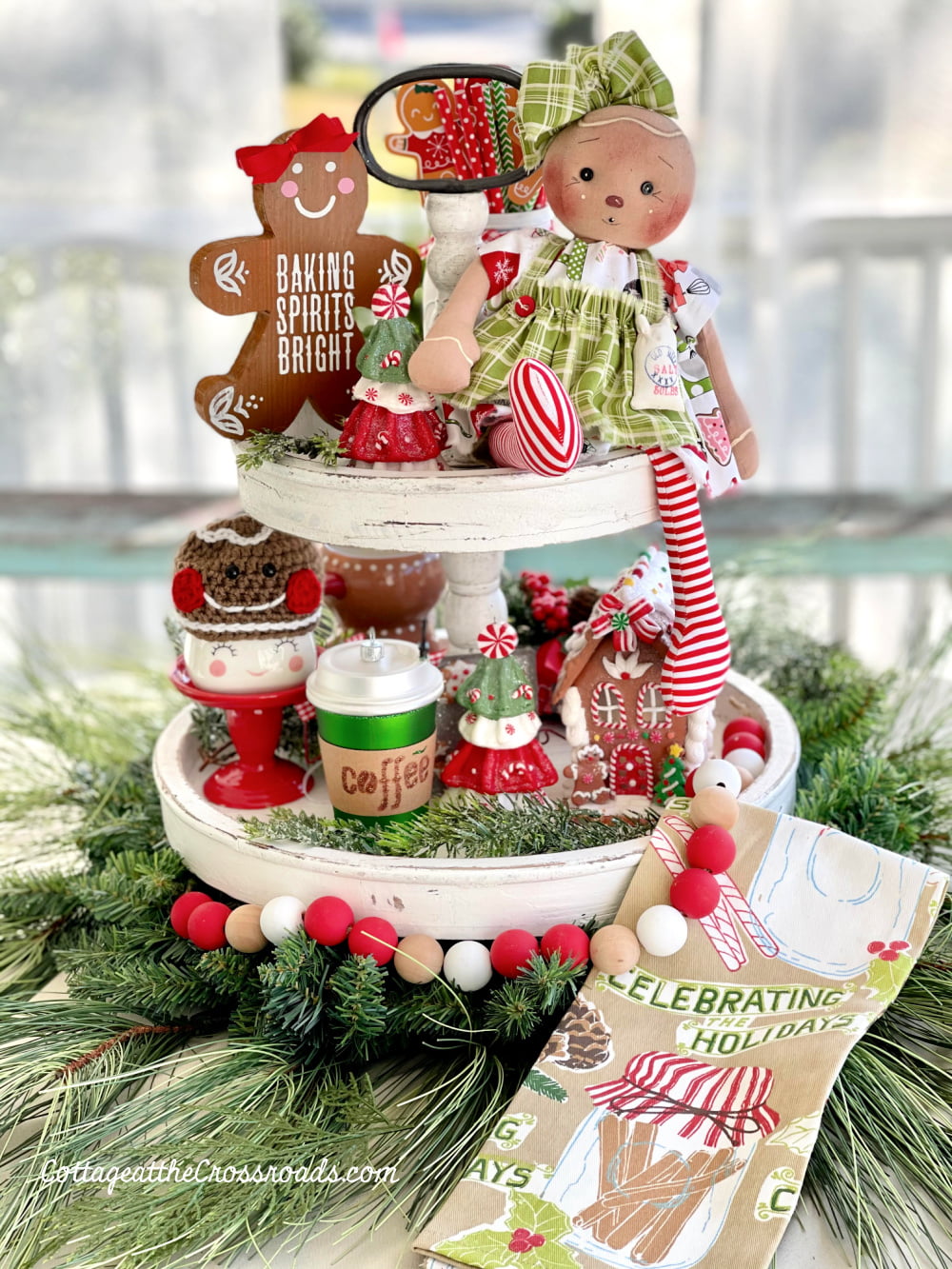 I have been slowly gathering the gingerbread items to put on the tray. The wooden beads. the Christmas tea towel, and the painted Mason jar are items that I already had.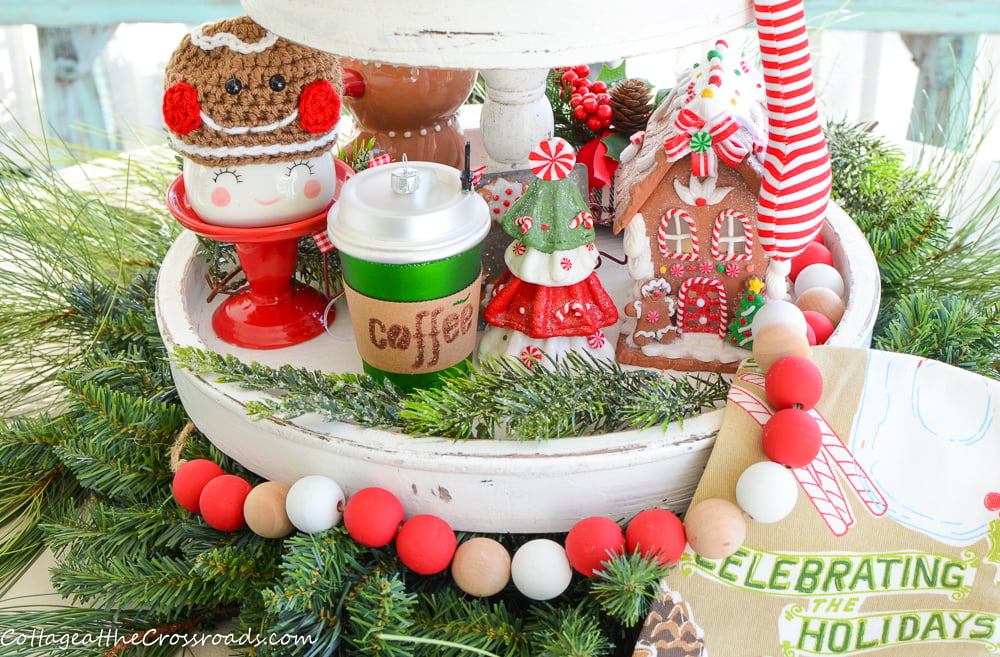 The coffee mug and the small gingerbread house were purchased at a local shop in Florence, Taylor's Garden and Gift Shop. The red cupcake holder came from Hobby Lobby, and the small marshmallow mug came from Amazon (affiliate link): Marshmallow Mugs Set of 4
The hand knitted hat on top of the marshmallow mug was ordered from Etsy.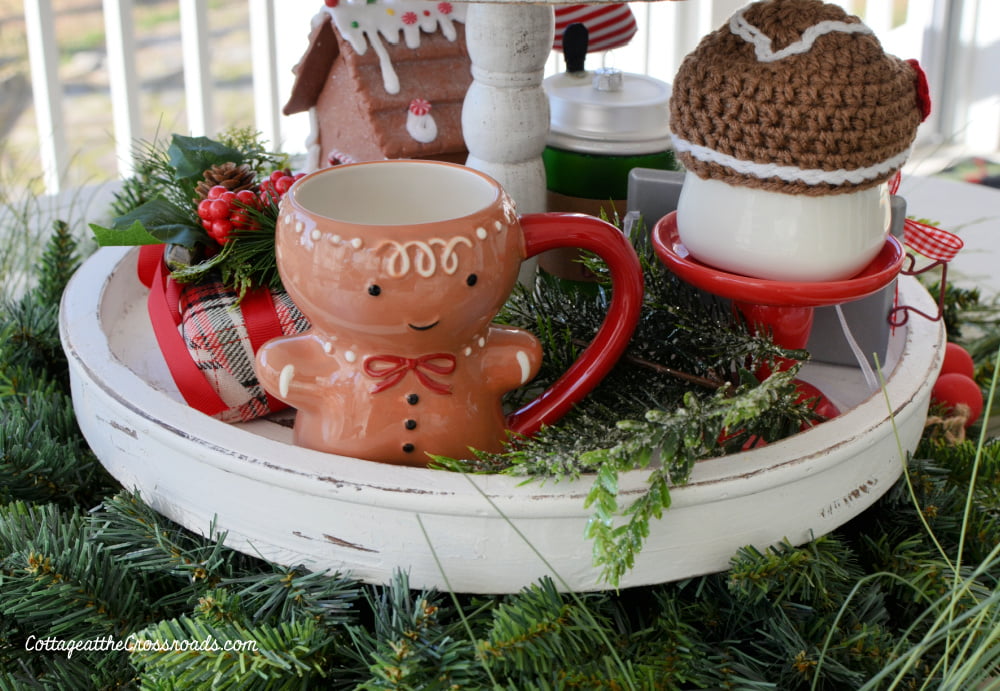 The gingerbread mug was a happy find at Target!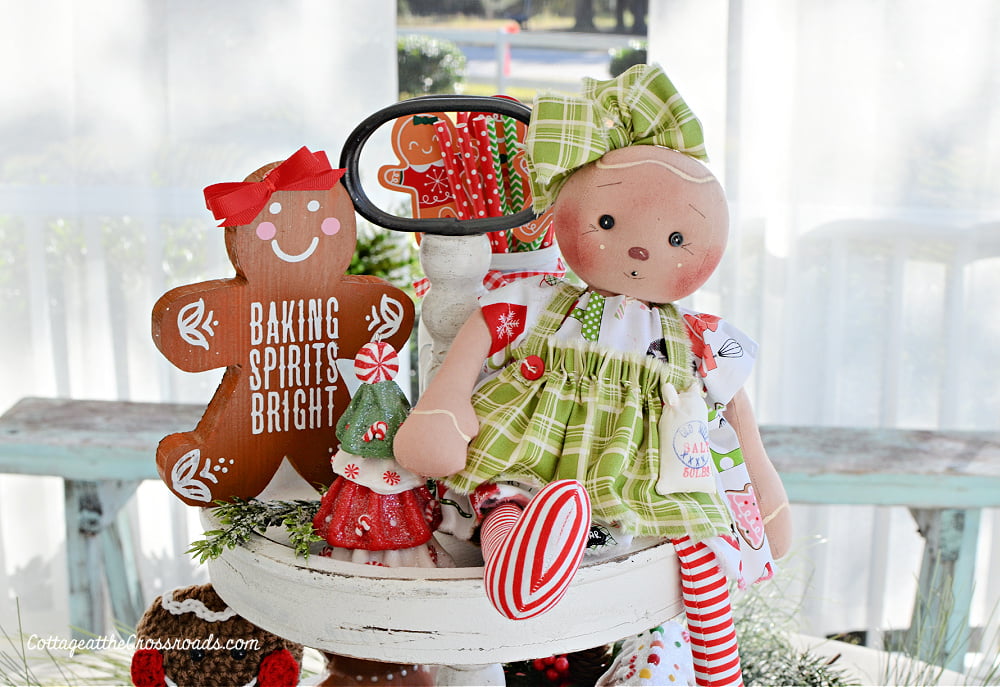 The wooden gingerbread man was made and given to me by my dear friend, Ann. She used a retired Chalk Couture transfer to make it. Isn't he adorable, too?
The tree is actually an ornament from Walmart. I think I have 2 of them on the tray.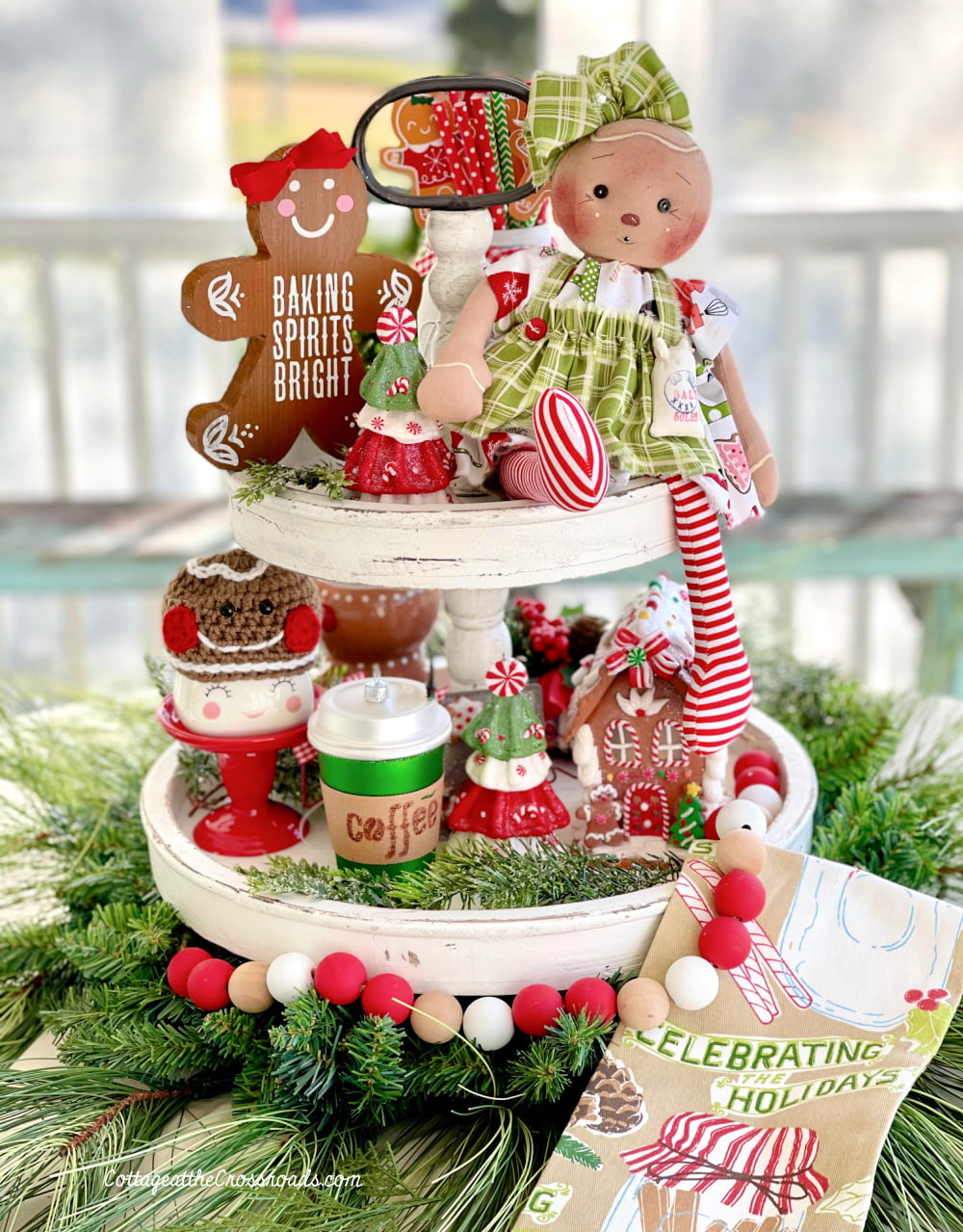 Tucked down inside a white painted Mason jar are some red and green straws with gingerbread people attached to some of them. I ordered the straws from Amazon (affiliate link): Gingerbread Man Holiday Decorative Straws
Kids would really love those straws! Heck, I love them!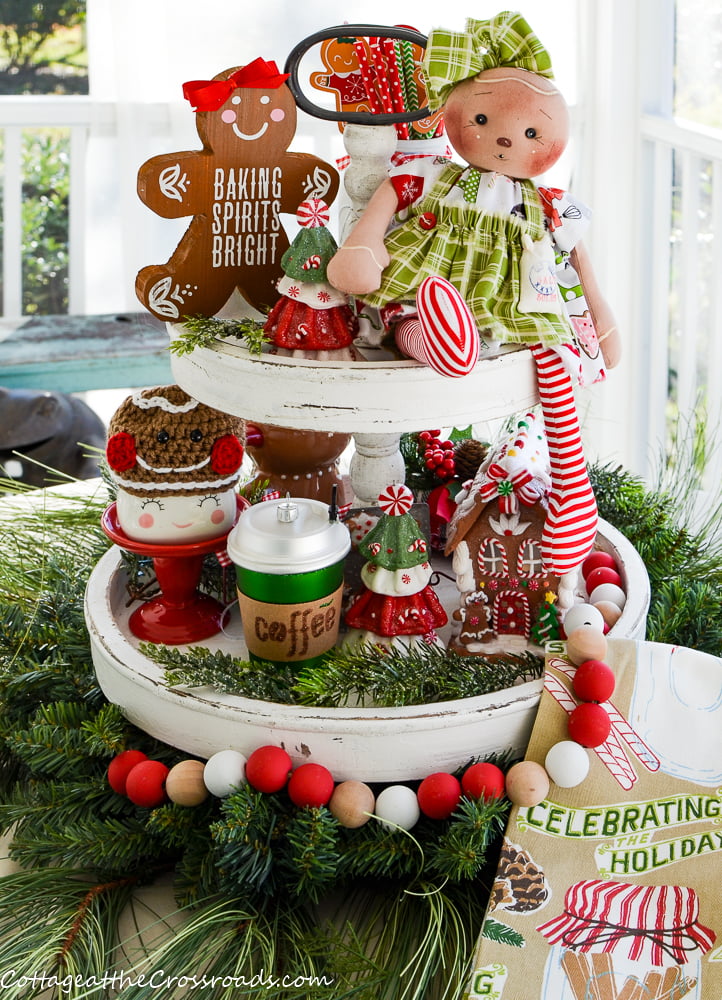 I am throwing in a bunch of photos of the gingerbread tiered tray in this post because I just got a new iphone and I'm comparing how it takes photos to those of my Nikon DSLR camera.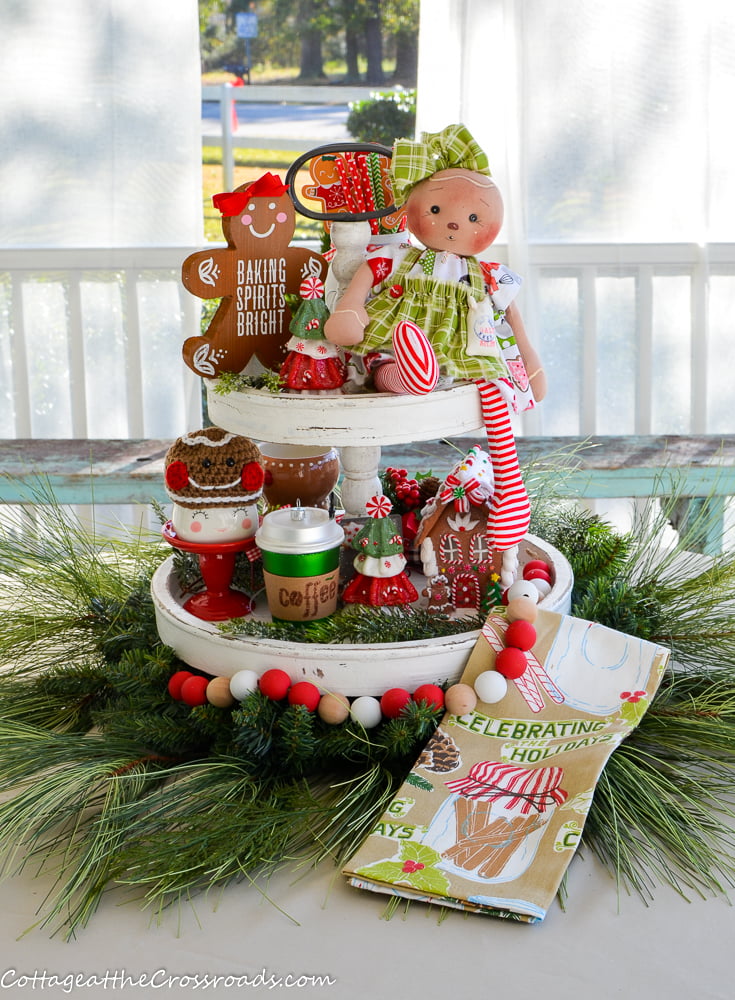 It does such a good job that I bet you cannot even guess which ones were taken with which! I am astounded by the quality.
Meanwhile, I'm still plugging away at getting the rest of my decorations completed and photographed and I hope you're enjoying seeing them!