All summer long, I've been meaning to show you guys what our flower baskets on wooden posts looked like this year. Every time I would water them, I would think that I needed to take some photos.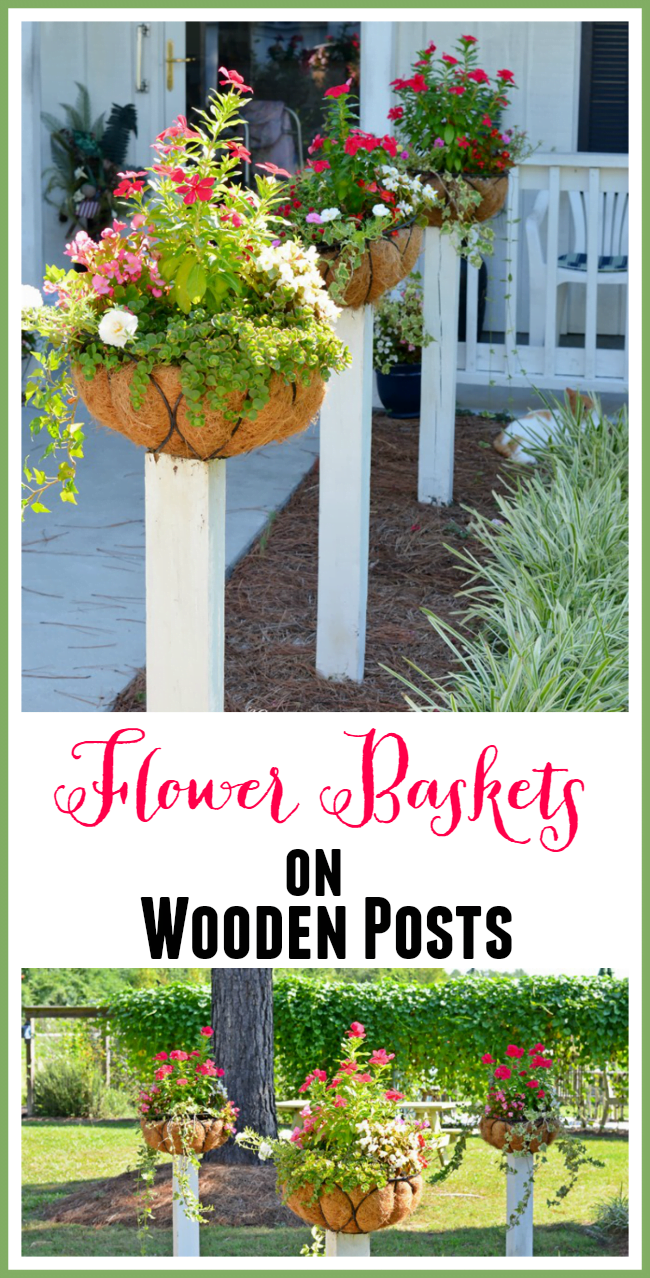 But by the time I got everything watered, I would be so hot that I just couldn't go back outdoors with the camera. But we had a little rain recently and that cooled things off considerably, so I was able to take some photos early this morning. 
It was over two years ago when I first posted about How to Mount Flower Baskets onto Wooden Posts, but these posts have actually been up in front of my mother's apartment for five years now. All I do is replace the liner and the plants each year.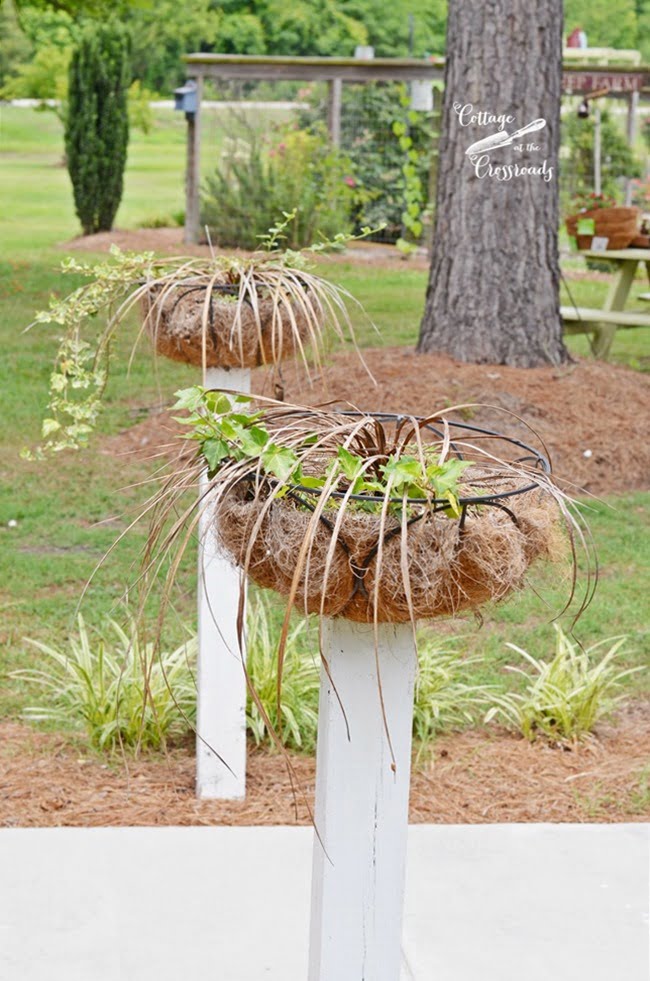 After this past long and cold winter, this is what the baskets looked like. You can see that some plants survived.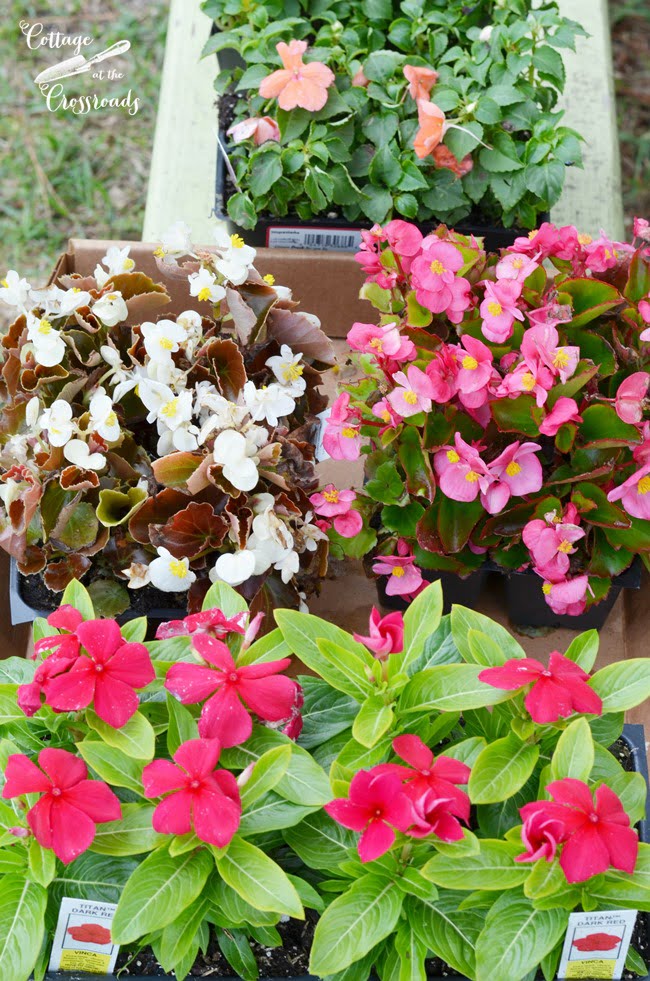 So in early June, I purchased some annuals and some fresh liners for the baskets. I had never tried vinca, the red plants, in the baskets before this year, but I think I'll be putting those in from now on.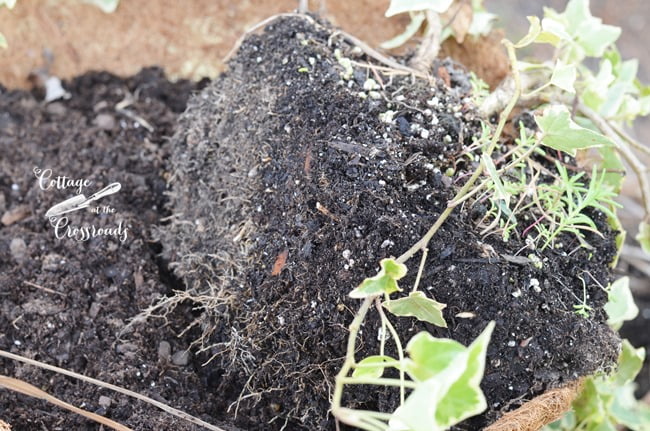 To reuse the ivy plants, I just cut around the roots and put the clump in the new liner. You can see some little shoots of portulaca coming up from seed from last year and I tried to save most of those, too. (Gotta love free plants!)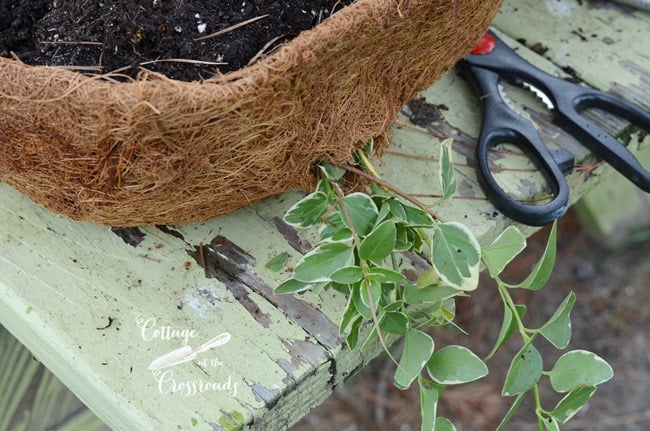 You may remember from the original post how I cut some holes in the sides of the liners and pull the trailing plants through the holes. This is some periwinkle that survived the winter, too, so I saved it as well.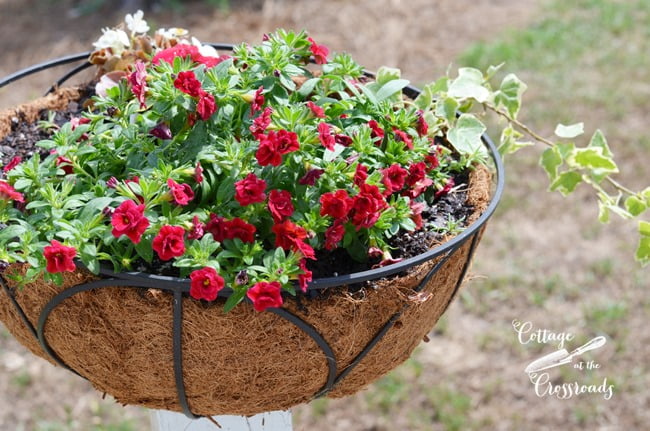 Here is one of the baskets when it was newly planted. This one has a red "million bells" plant in it that has been gorgeous all summer.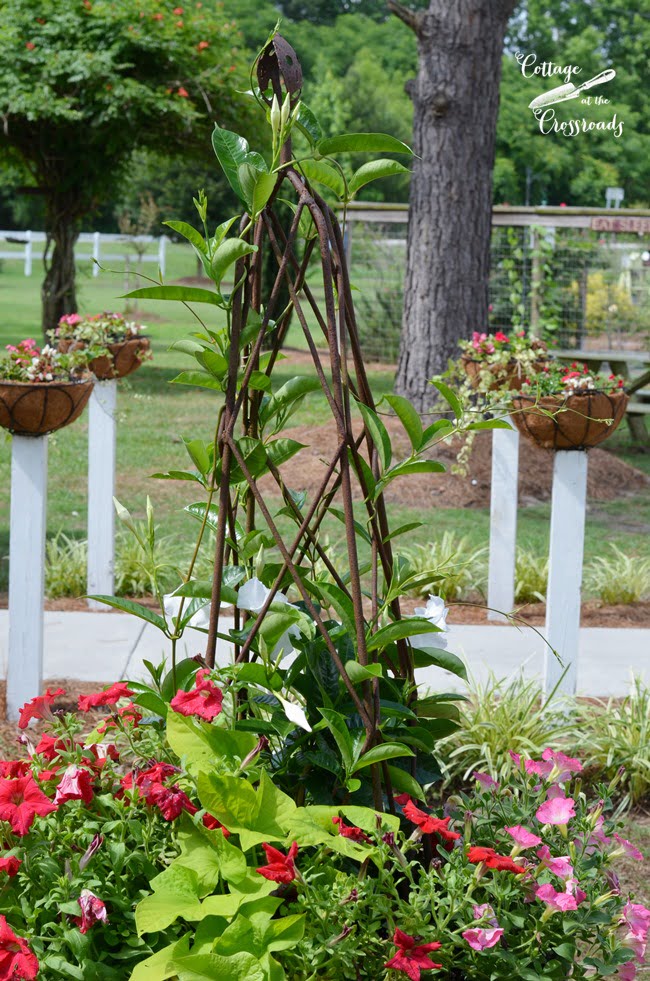 The wooden barrel that is nearby got planted up with red, pink, and white flowers.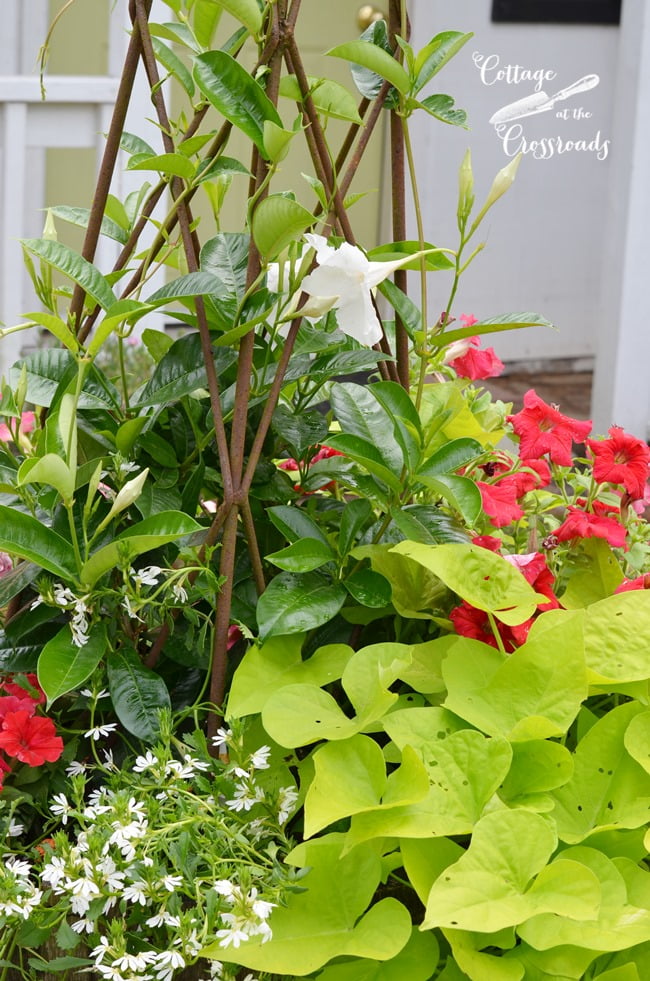 This is what the flowers in the barrel looked like about a month ago.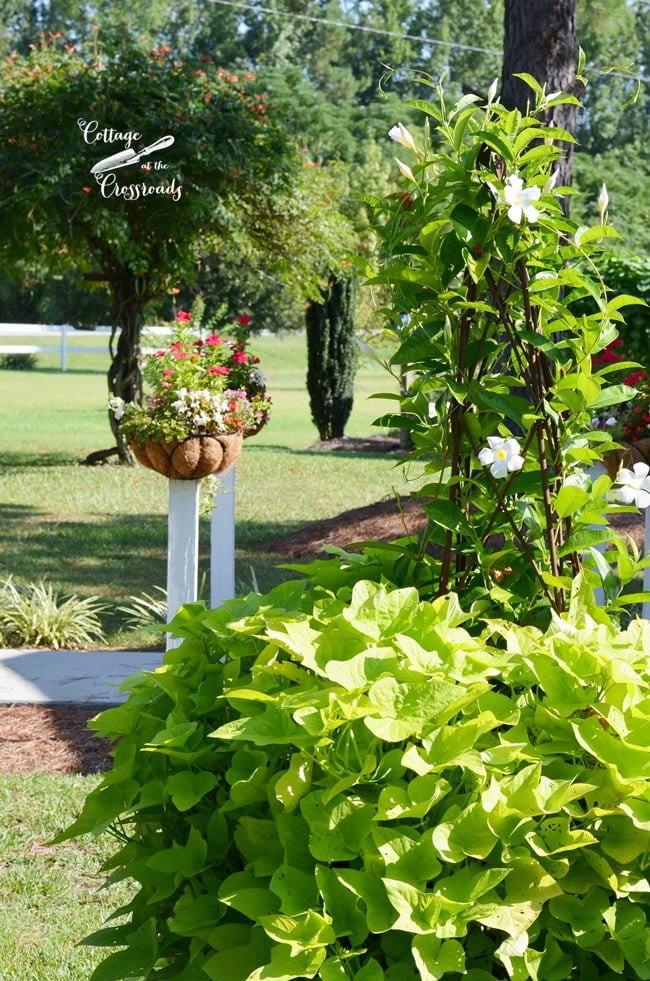 But now the sweet potato vine has grown so much that it has covered all the other plants.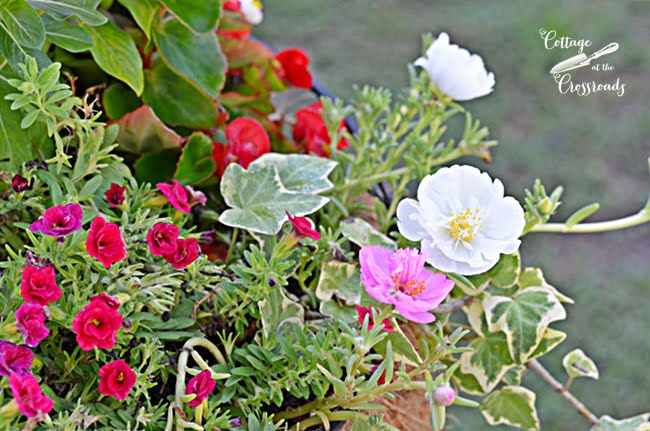 Remember the little sprouts of portulaca that I saved? They grew and have bloomed all summer.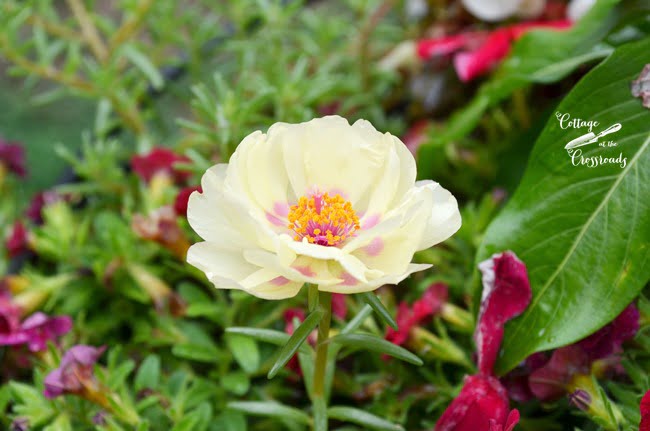 This color has been my favorite!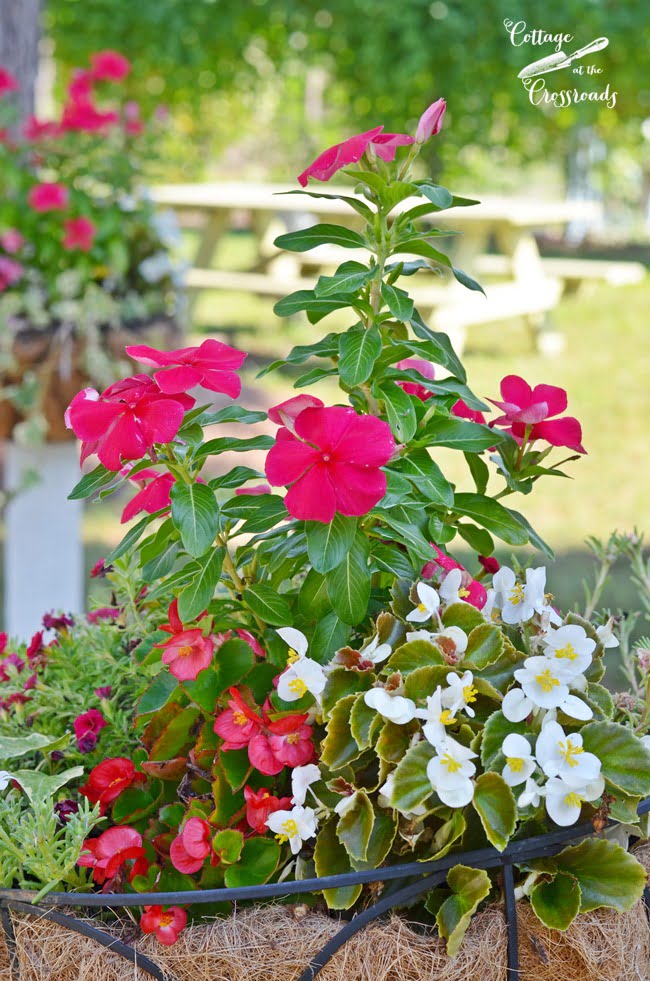 Remember how tiny the red vinca plants were in June? Well, they have shot up nice and tall and have served as the "thriller" in the baskets.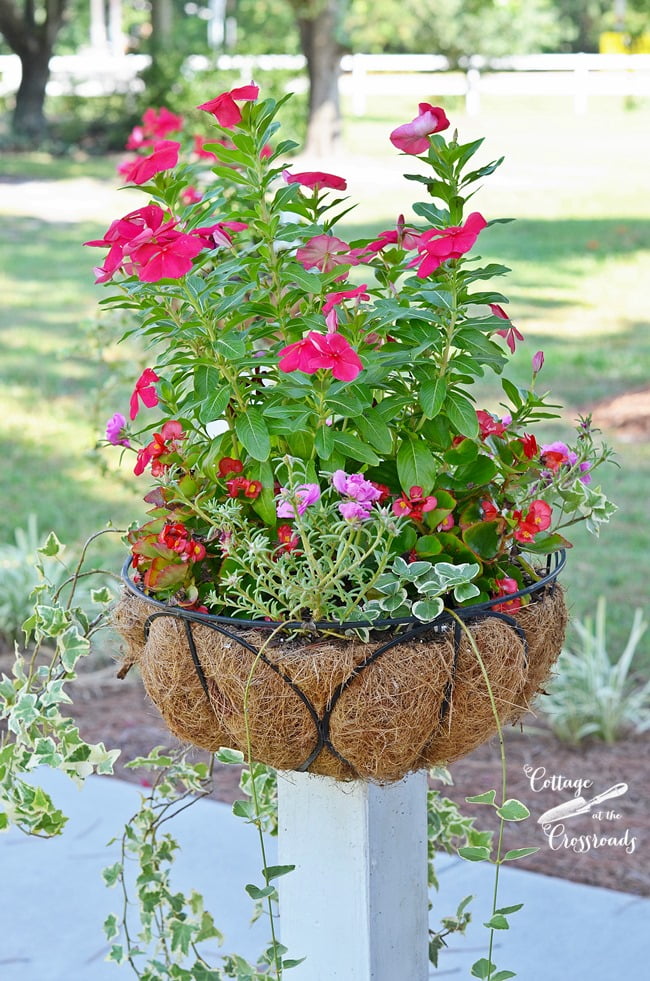 See? I will definitely use them again in the baskets next year.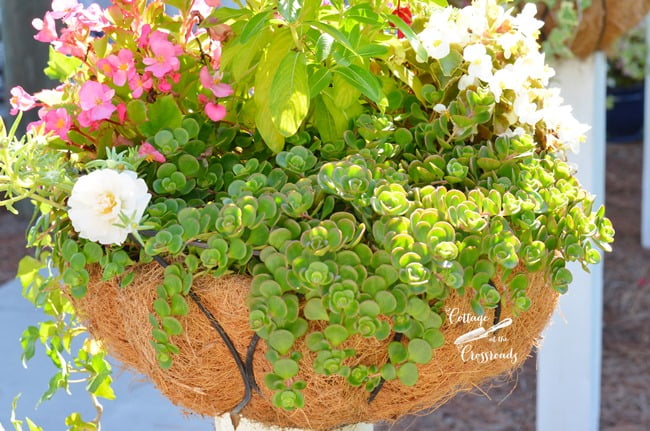 And this ground cover, which is some sort of sedum, has been great as a "filler."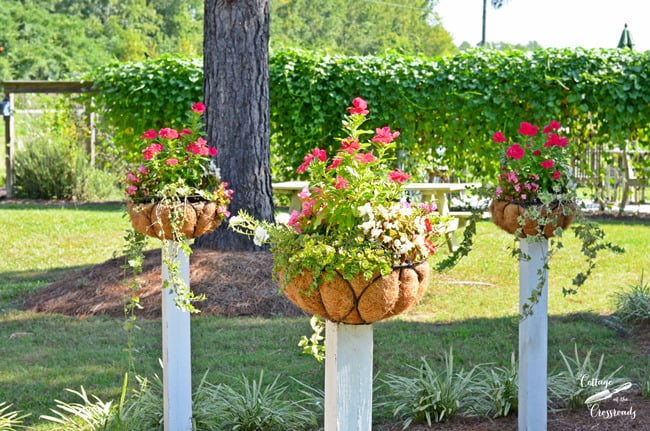 Even after 5 years, I still love the flower baskets mounted on wooden posts. See that wall of green behind them? Well, that's the subject of a whole 'nother blog post!