Don't kid yourself. It takes a lot of work to plant, maintain, and harvest a vegetable garden. But come and take a look with me and you'll see why it's all worth it once you start harvesting the fruits of your labor.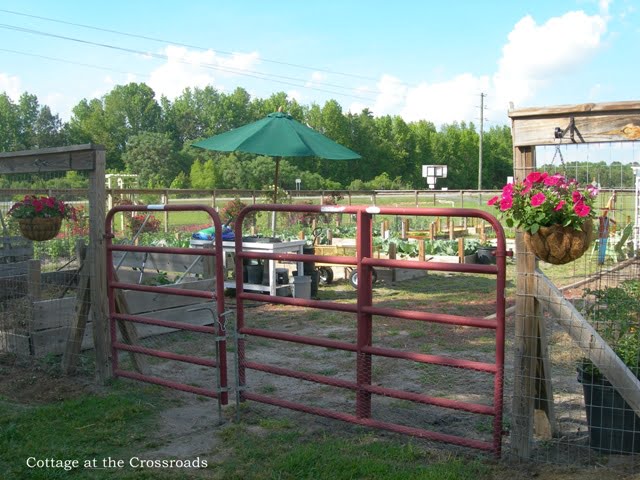 It's been a while since my last post, but as you can see, everything is really growing quickly due to the beautiful spring weather and my new irrigation system.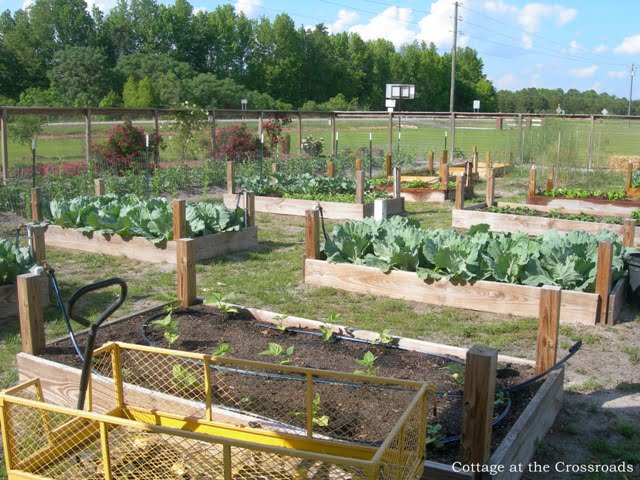 Water makes all the difference in the world.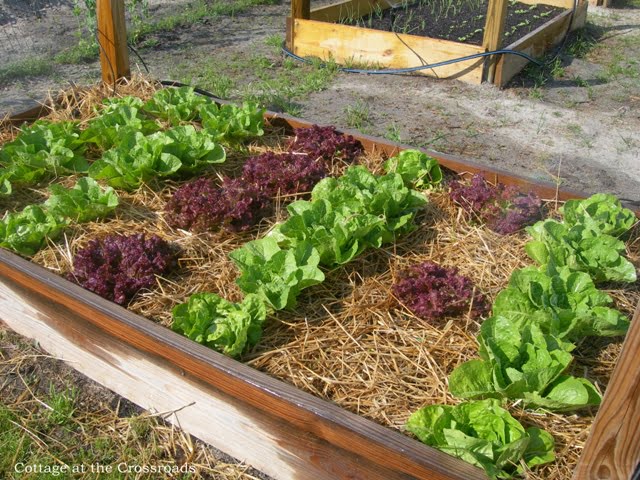 Let me show you what we had for dinner last night. Everything in our salad came from the garden, starting with this lettuce.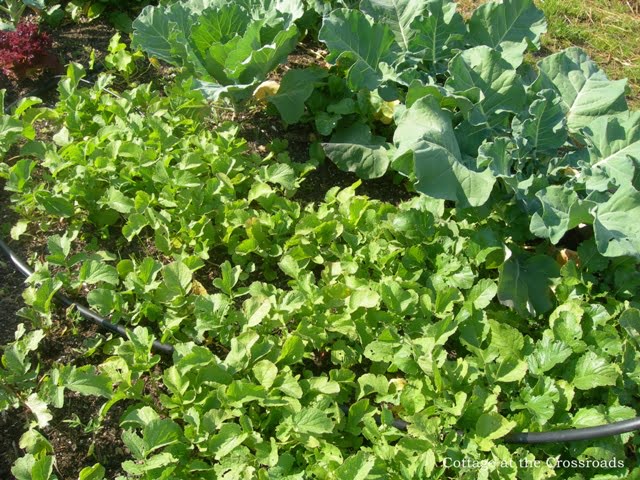 Fresh radishes added some nice flavor.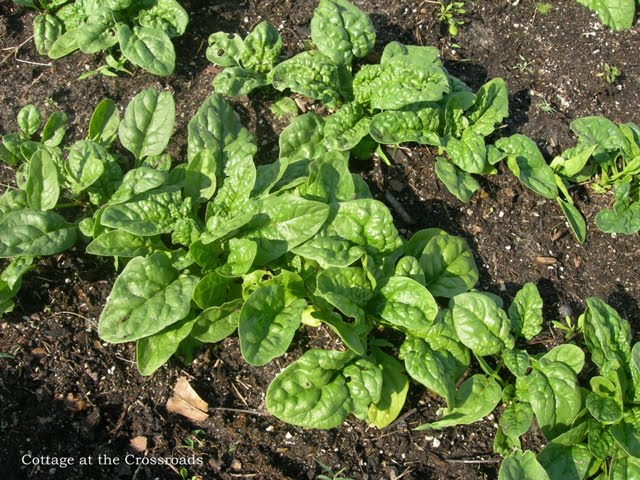 This year we grew some spinach from seed, and it is delicious.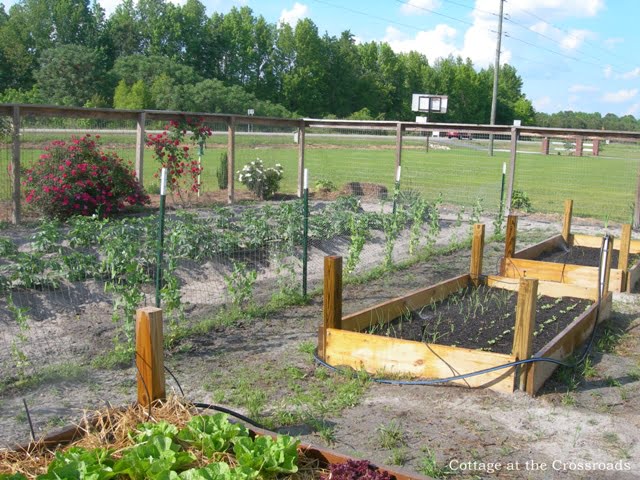 Our spring onions aren't quite ready, but we grabbed some of Jim and Jean's to add to our salad.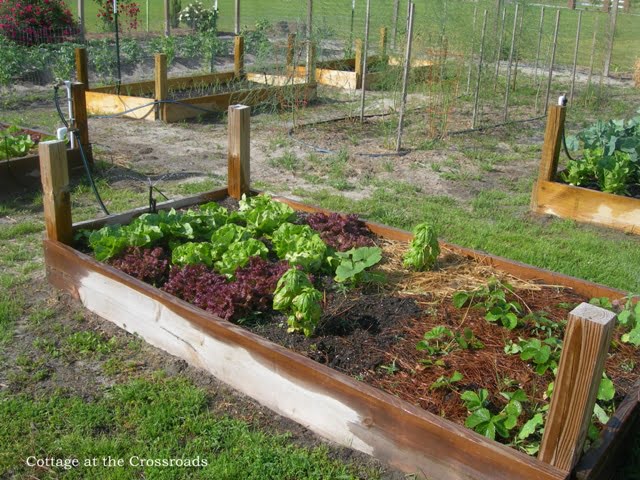 The tall plants are asparagus, and we chopped a few fresh stalks into the salad. We tossed it all together and added one of our favorite dressings, a creamy Vidalia onion dressing. A bowl full of scrumptious, homegrown flavor! You just can't buy this freshness in a grocery store.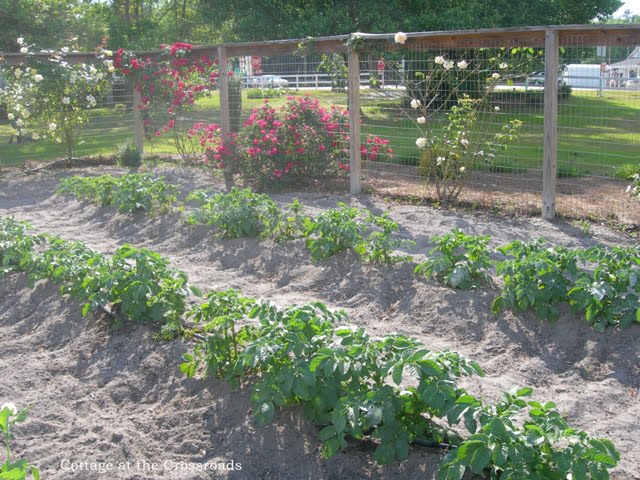 Yesterday I dug my hand under some of these potato plants to rob a few new small red potatoes.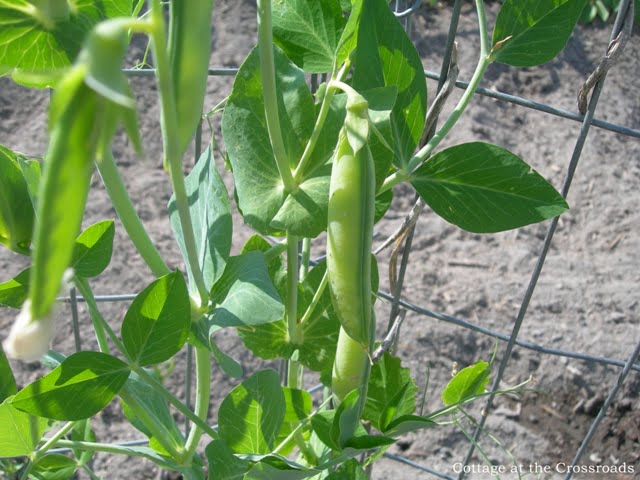 They are especially good when you add them to a pot of these fresh, early peas. Click here for Jane's recipe and enjoy!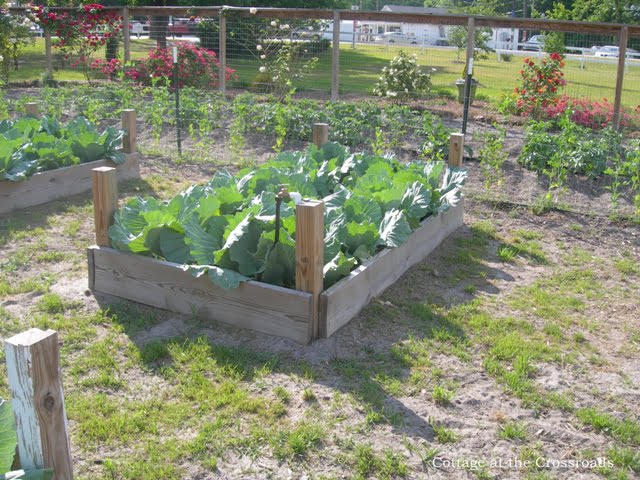 Coming within a few days, we'll enjoy some cabbage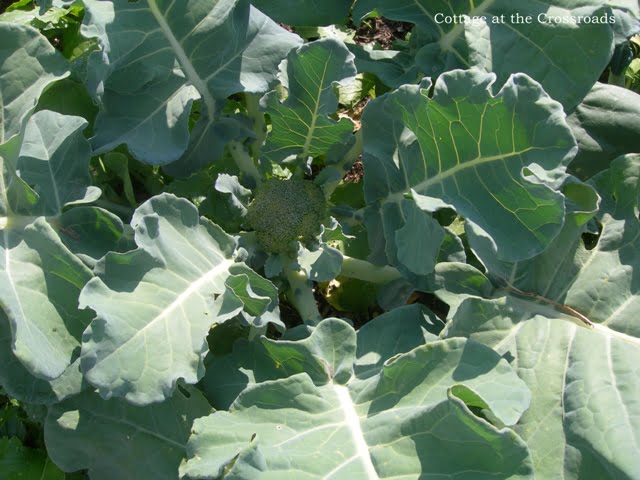 and broccoli.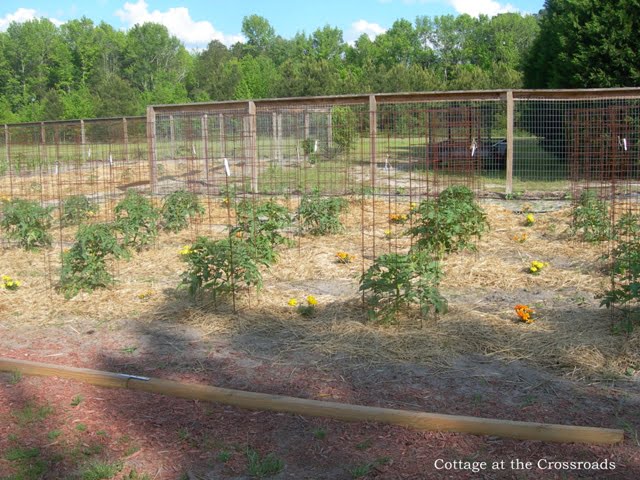 The fruit is beginning to set on the tomatoes. We've put out about 80 plants. That should give us plenty to can this summer. In the meantime, the marigolds control the nematodes around the plants. In addition to their beauty, they have a purpose.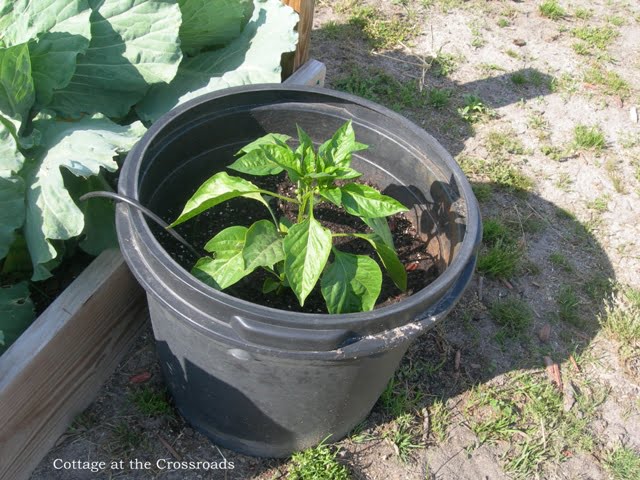 Fresh peppers, anyone?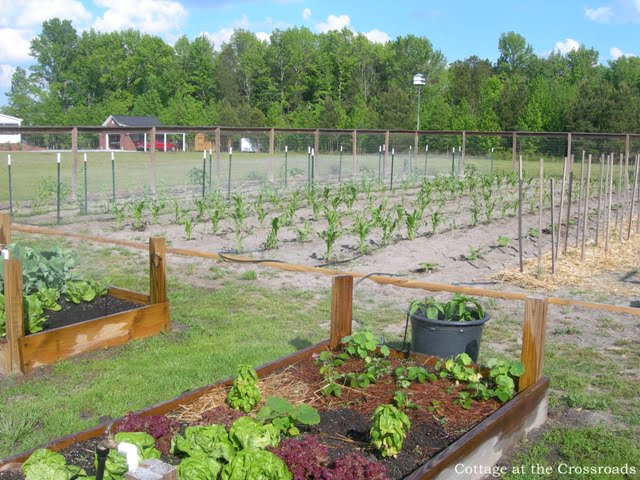 This year I'm trying something different. Some friends, Roger and Patsy, gave us some heirloom Rattlesnake pole bean seeds. I planted them under the corn stalks. If everything goes according to plan, they should wrap themselves around the corn stalks. I'll let you know how this works out.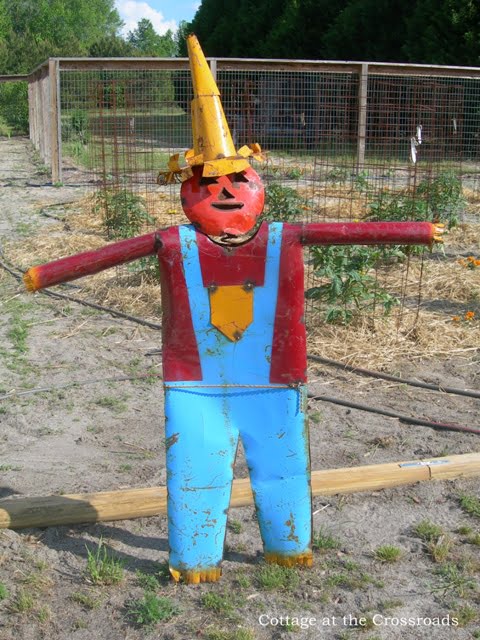 My brother Jim brought by this "bad boy". He picked it up at our favorite auction last Monday.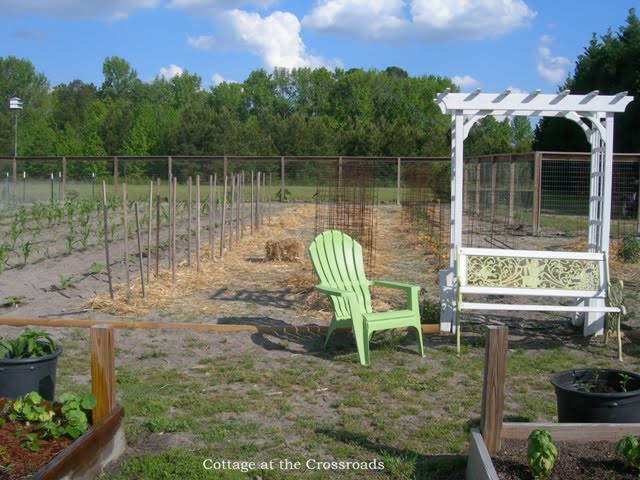 Besides producing an abundance of vegetables, we're attempting to beautify our garden this year. We're letting grass grow in the walkways, and we've added the arbor, bench, and chairs. It's a nice place to take a break.
If you drive by the Cottage at the Crossroads late in the afternoon, chances are that Jane and I are sitting in the garden enjoying a cold beverage and the fruits of our labor. God, I love this place!