We finished a little project today, so I thought I'd go ahead and show you these DIY wooden Christmas trees that we made. I know, I know. It's not even Thanksgiving yet, but I knew that if we didn't get these made that I'd be way behind with our Christmas decorating.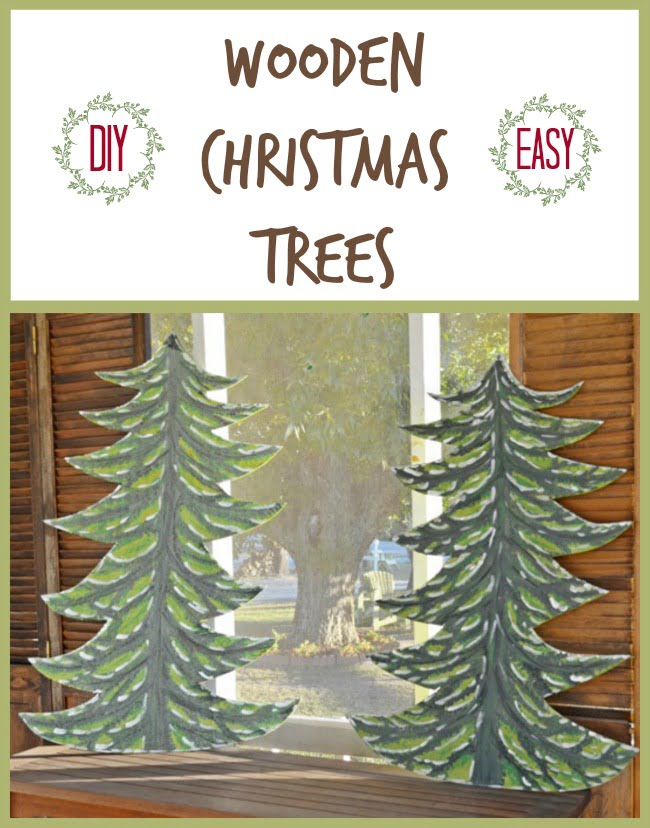 We made these to go on our front porch. Ever since we made and hung our wooden owl on our fall porch, I have really liked having something in this spot. Right now I just have them propped up to see how they look, and I'm fairly pleased with them. I'm not sure what kind of tree they are, but they look a little like cedar trees to me. When I was young, that's exactly the kind of Christmas tree that we had. My dad would take me out into the woods, and he would let me select the tree for the year.  I remember being so impatient as my sweet dad chopped down the tree. Those are precious memories.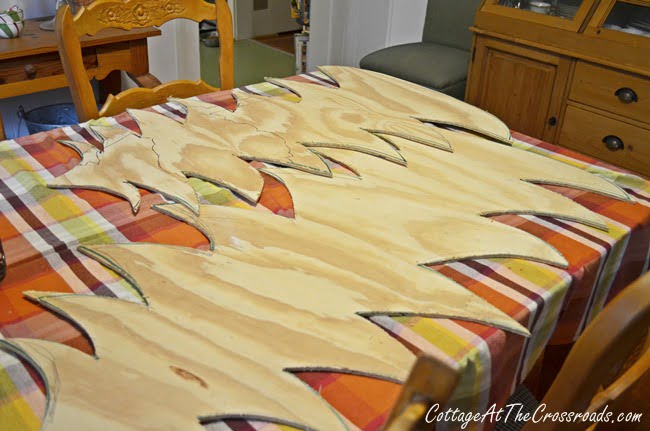 To make these trees, we just used some ¼ inch plywood scraps that we already had. I just roughly sketched out the trees and Leo cut them with a jigsaw.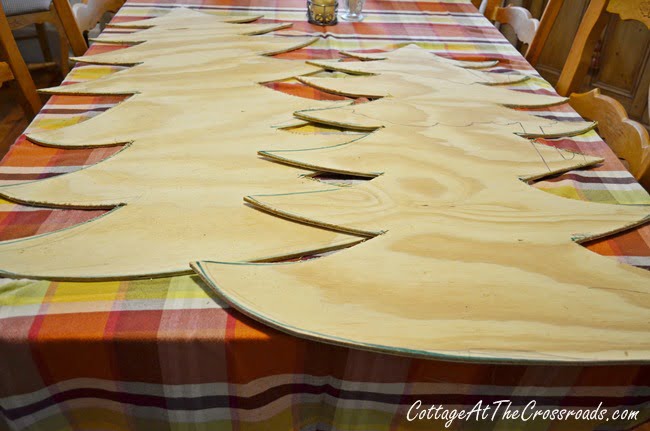 One of the trees is 38 inches tall and the other one is 43 inches high.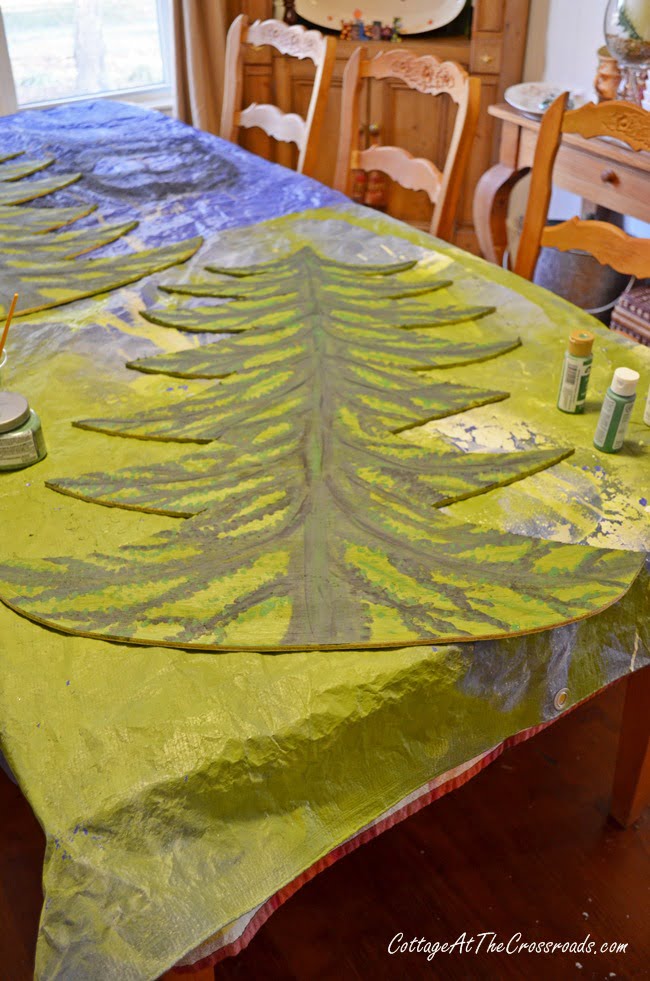 The next thing I did was to take them outside and spray paint them with some green paint that I already had on hand. I didn't get a photo of this step, but you can see the color that I used because I seemed to have gotten just as much on the tarp as I did the trees!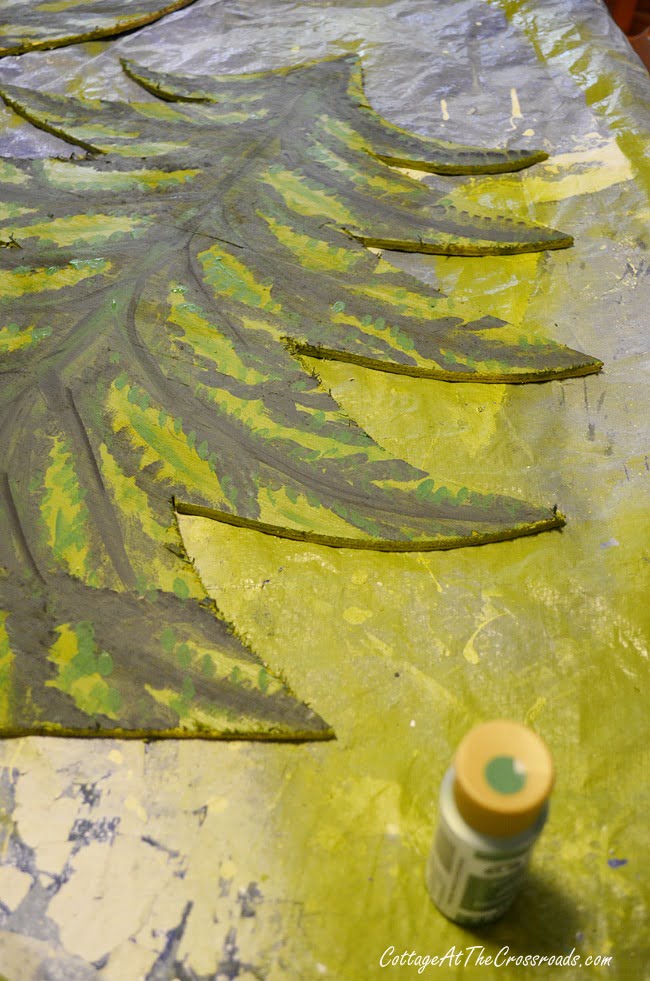 Since the weather turned cold, I brought them inside the house to paint some branches on them. I used a variety of craft paints in different shades of green, all of which I already had on hand.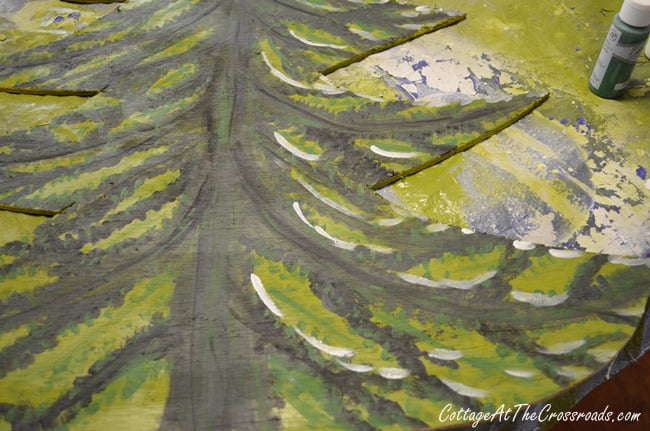 Now since these are Christmas trees, I began applying some snow to the branches. You can see what a difference it makes by comparing the branches on the right to the ones on the left.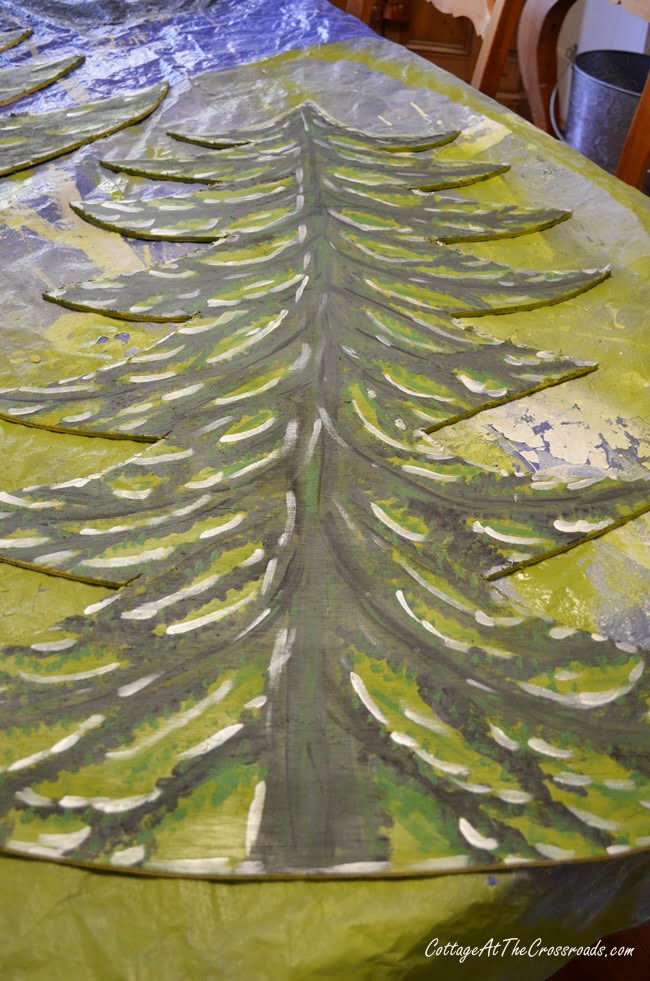 Here's one all covered with snow!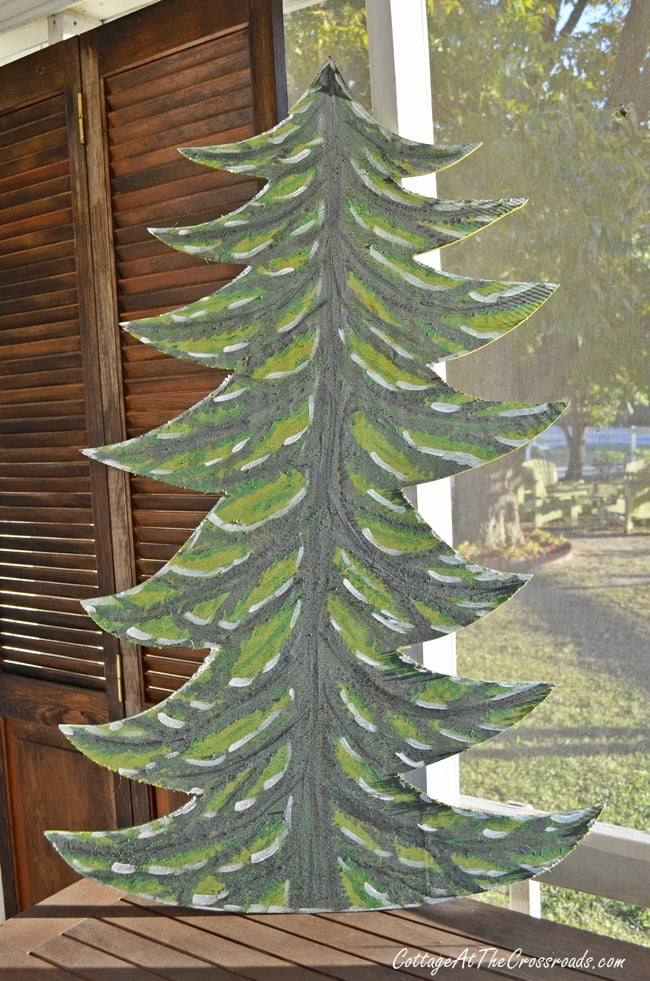 And here is one of them on the porch. Even though it is cold here in South Carolina, the grass in the yard is still green and the leaves remain on the trees. But some of them are beginning to turn so it won't be long before the trees will be bare.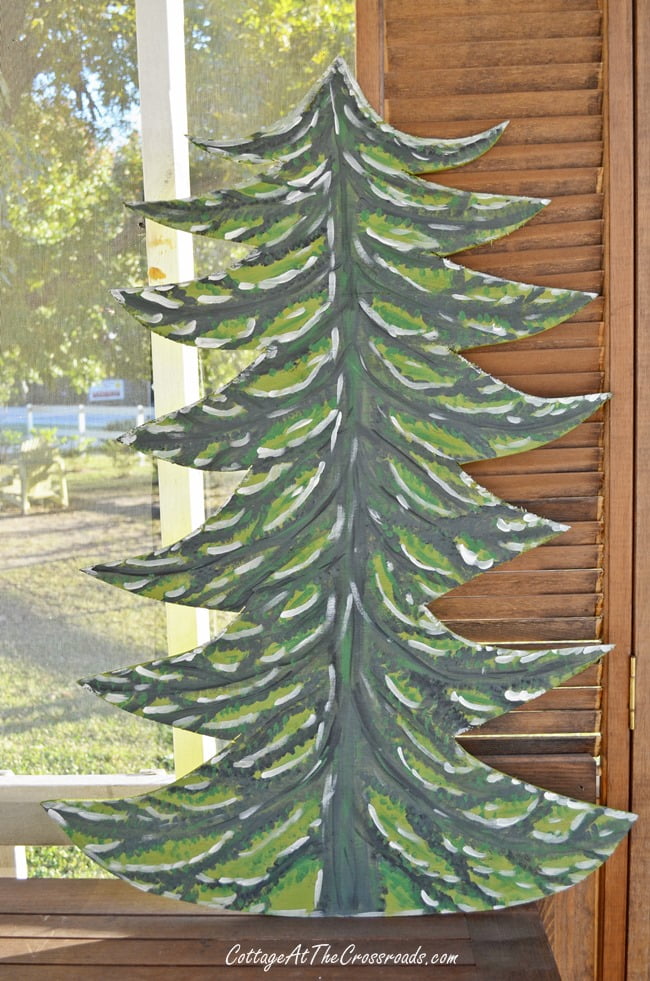 In case you are new to our blog, those are closet bifold doors that were going to be thrown away. We rescued them and put them on our porch over a year ago. We love the way that they make the porch feel like a room and also give us a little privacy.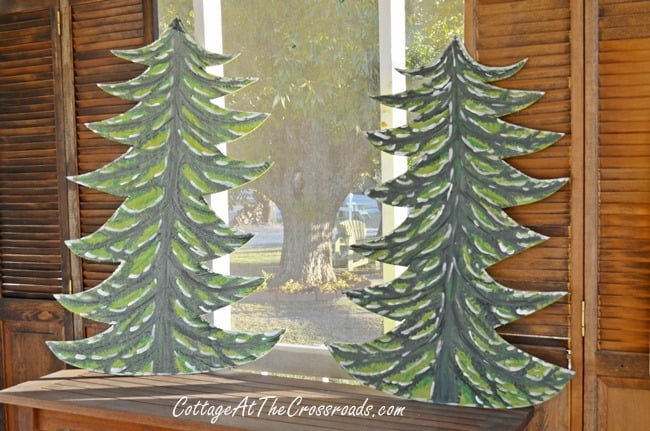 The next time you see these wooden Christmas trees, they will be part of a snowy wonderland!