It's so hard to believe that it's the tenth of January already. I'm sharing how to make a heart shaped pillow today as part of Ten on the Tenth where my blogging friends and I share our favorite things that cost $10 or less.
How to Make a Heart Shaped Pillow
This month we thought we'd share some thrifty ideas for Valentine's Day and I decided to make a heart shaped pillow. This is a great project for using up some scraps of fabric and that's exactly what I did.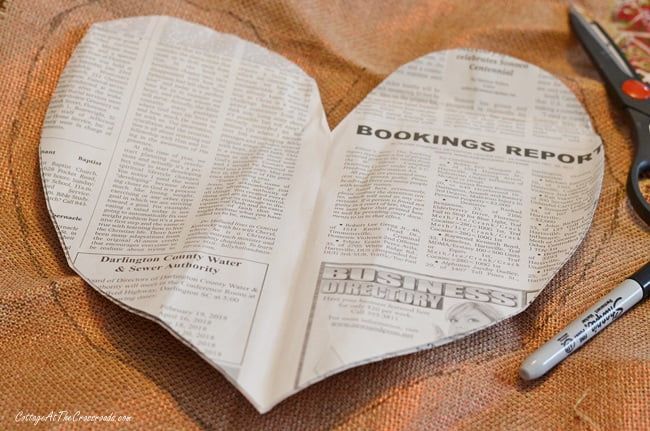 I dug around in my stash and found some burlap fabric. You may not be able to see it in photos, but it has a shiny, reddish tint to it. I'd used the fabric several years ago to make a Christmas tree skirt and had just enough scraps to make some small pillows.
To make my pattern, I simply cut a heart out of newspaper and traced around it allowing 1/2 inch as a seam allowance. Then I cut out a front and a back for my pillow using scissors.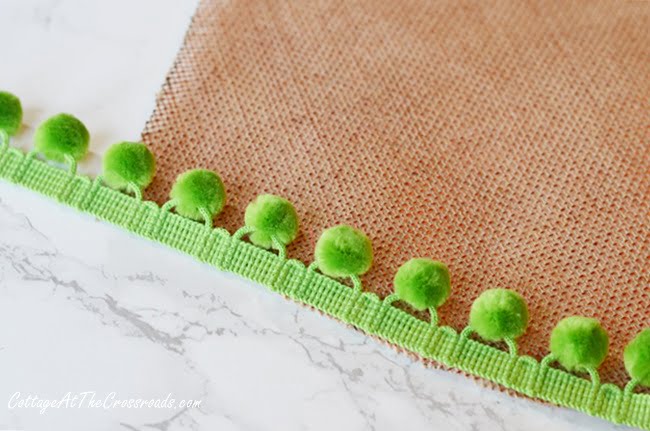 I decided to use some green pom pom trim around the edge of my pillow because I left up one of the Christmas trees to use as a Valentine's Day tree, and I'm planning to put red and green decorations on the tree.
To make the pillow, you will need to put the outside of the fabric facing inward. So once I determined which side needed to be faced up, I started pinning the trim to the fabric.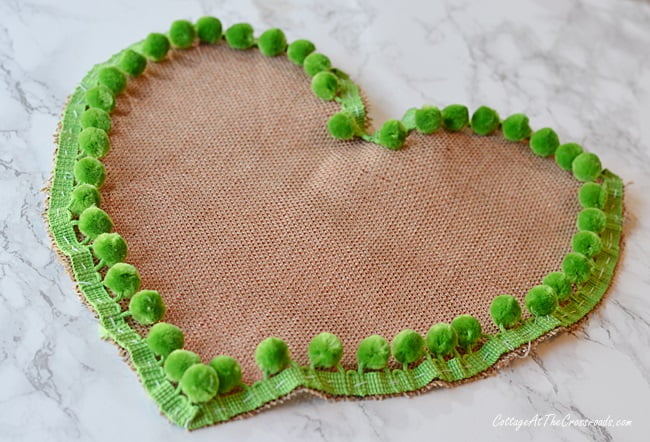 You can stitch the trim to the fabric by hand or you can use a sewing machine. It works either way.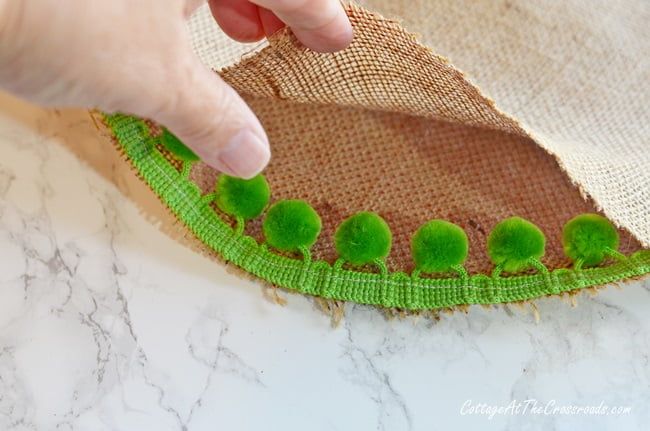 After the trim is sewn on, the next step is to take the back of the pillow and turn it so that the right side is facing in.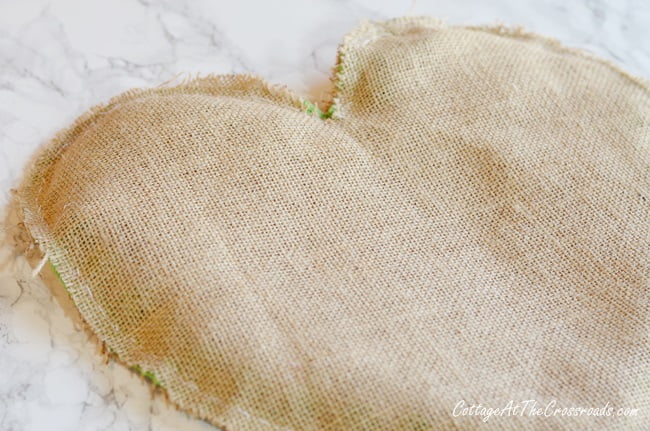 Sew the front and back together but be sure to leave a large enough section open to put stuffing inside.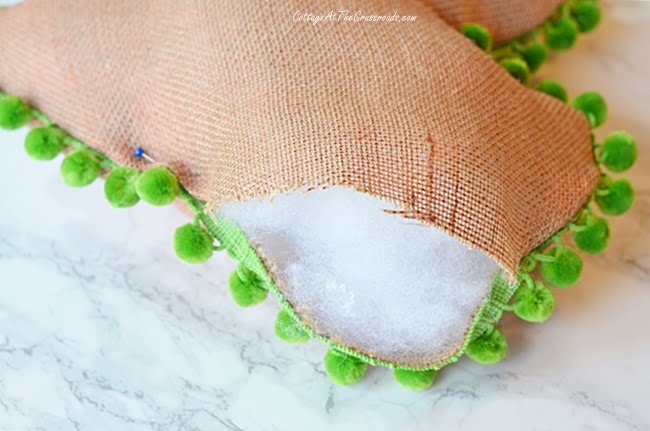 Gently turn the right sides out and stuff the pillow. Then pin the opening closed and then stitch by hand.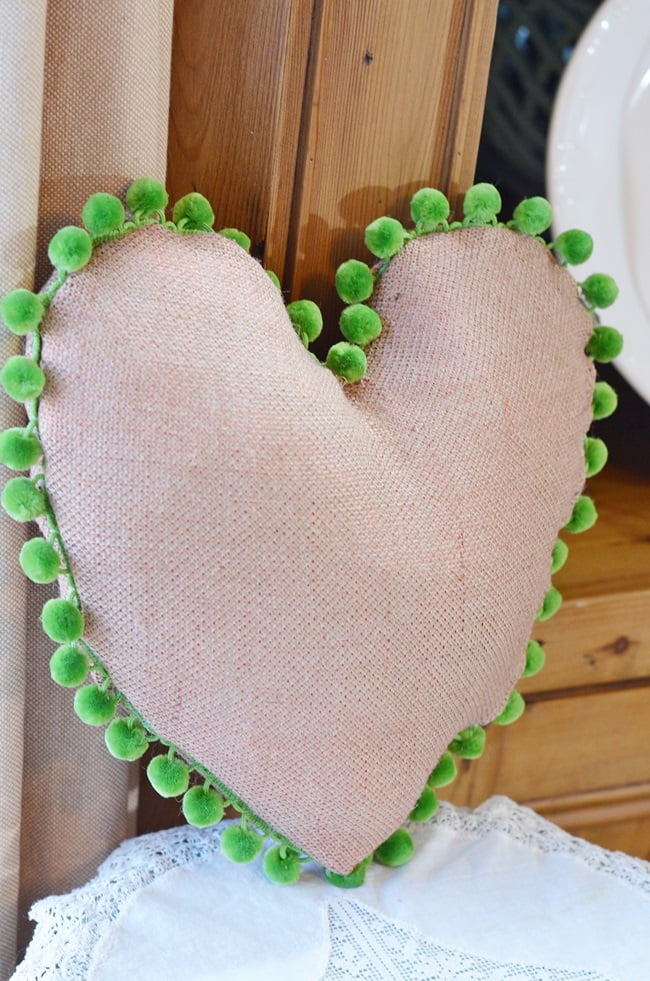 Then it's all done!
Unless, you are like me and can't leave anything alone…….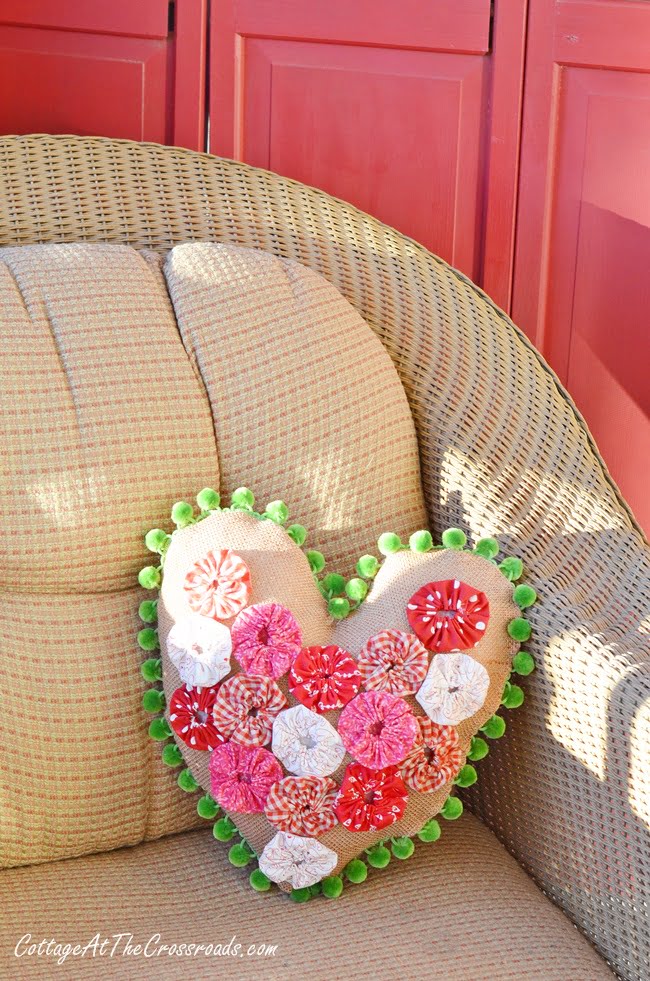 Oh, yes! I made some old fashioned yo-yos to adorn my pillow! I'll be back soon to show you how to make those cute, little things.
In the meantime, I hope you enjoyed seeing how to make a simple heart shaped pillow with pom pom trim. If you use some scraps of fabric, then your only cost is the pom pom trim. (I purchased mine at JoAnn's with a coupon!)
Now it's time to see what Valentine's Day ideas my blogging friends have for us. Click on any of the links below.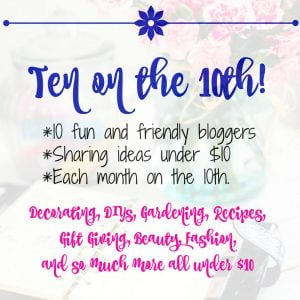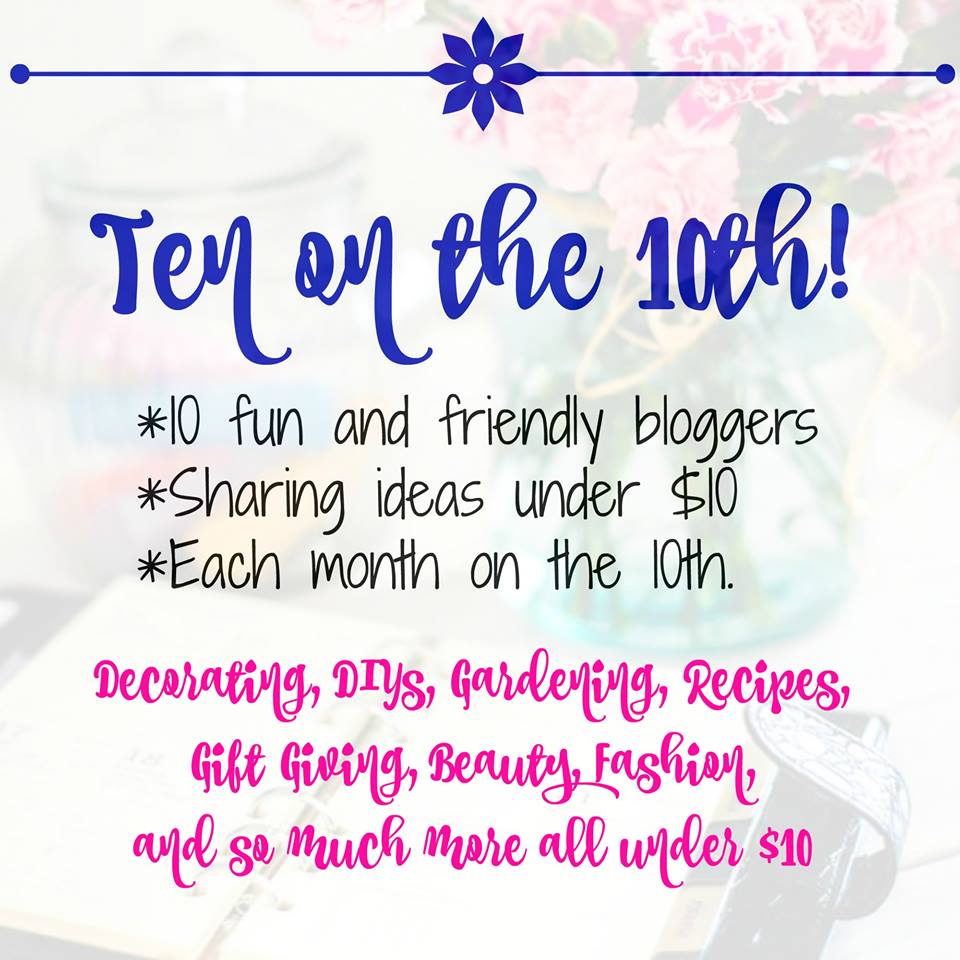 Blue Sky at Home
The Purple Hydrangea