Dehydrating food has been a popular method of food preservation for centuries, and it's still a great way to keep your food fresh and nutritious for an extended period.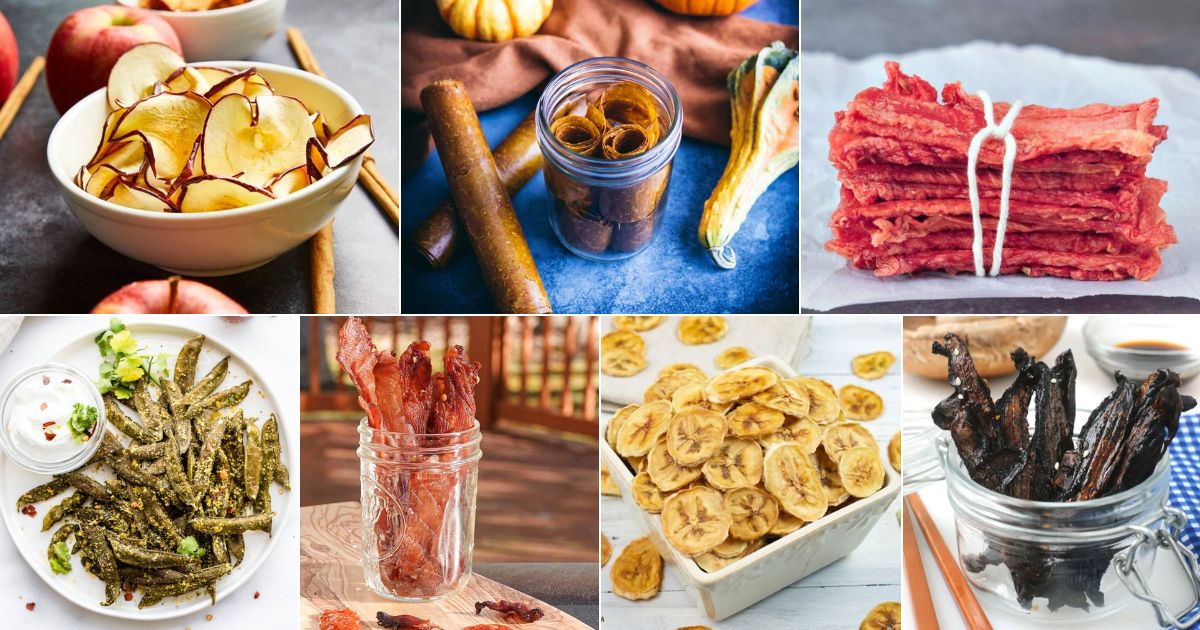 A dehydrator removes all the moisture from fruits, vegetables, and meats, leaving behind a concentrated, flavorful, and nutrient-dense snack or ingredient.
Dehydrator recipes have gained popularity in recent years, not just for preserving food but also for creating healthy and tasty meals.
In this article, we'll introduce you to 37 dehydrator recipes that you can use to create delicious and nutritious meals that will satisfy your cravings and keep you feeling energized throughout the day.
Whether you're a seasoned dehydrator pro or just starting, these recipes are perfect for anyone looking to incorporate healthy and tasty dehydrated foods into their diet.
Contents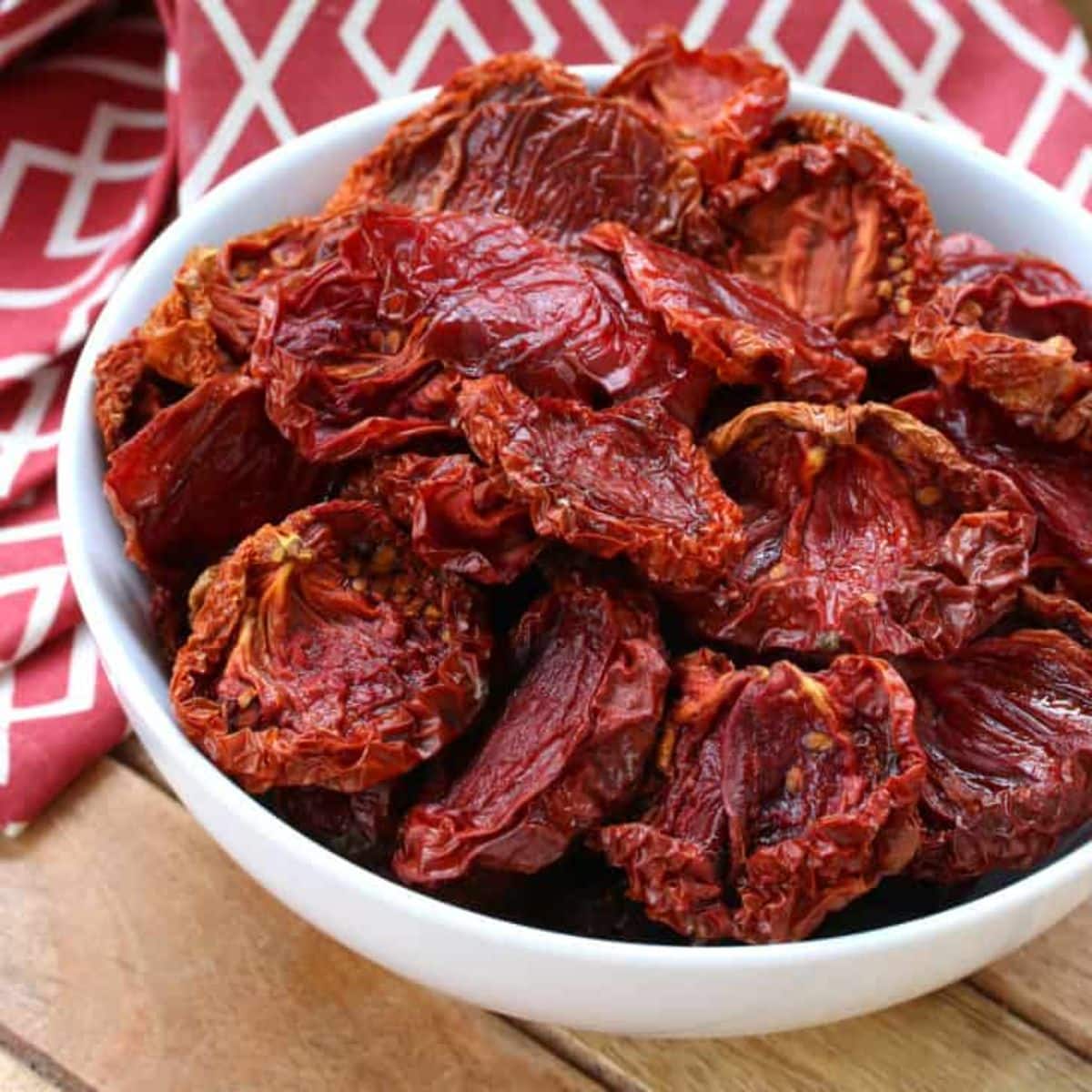 If you're looking to elevate your tomato game, then you need to try making sun-dried tomatoes! Sun-dried tomatoes are made by drying fresh tomatoes in the sun or a dehydrator, resulting in a chewy, sweet, and savory flavor bomb that will take your meals to the next level.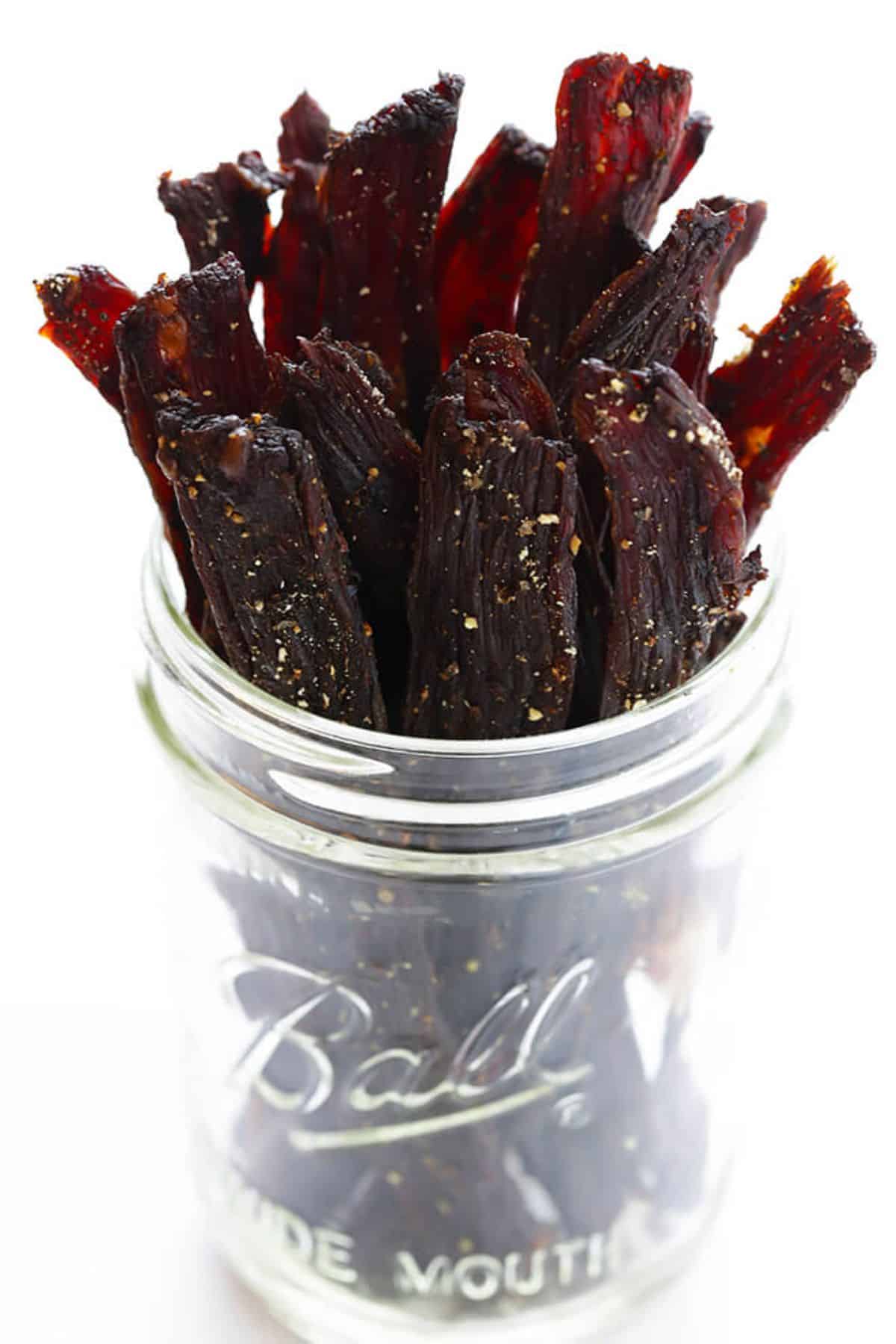 Dehydrating beef into jerky is a fantastic way to create a portable and delicious snack you can take anywhere. Dehydrating beef strips removes all the moisture and intensifies the flavor, resulting in a satisfying and flavorful snack that will keep you full and energized.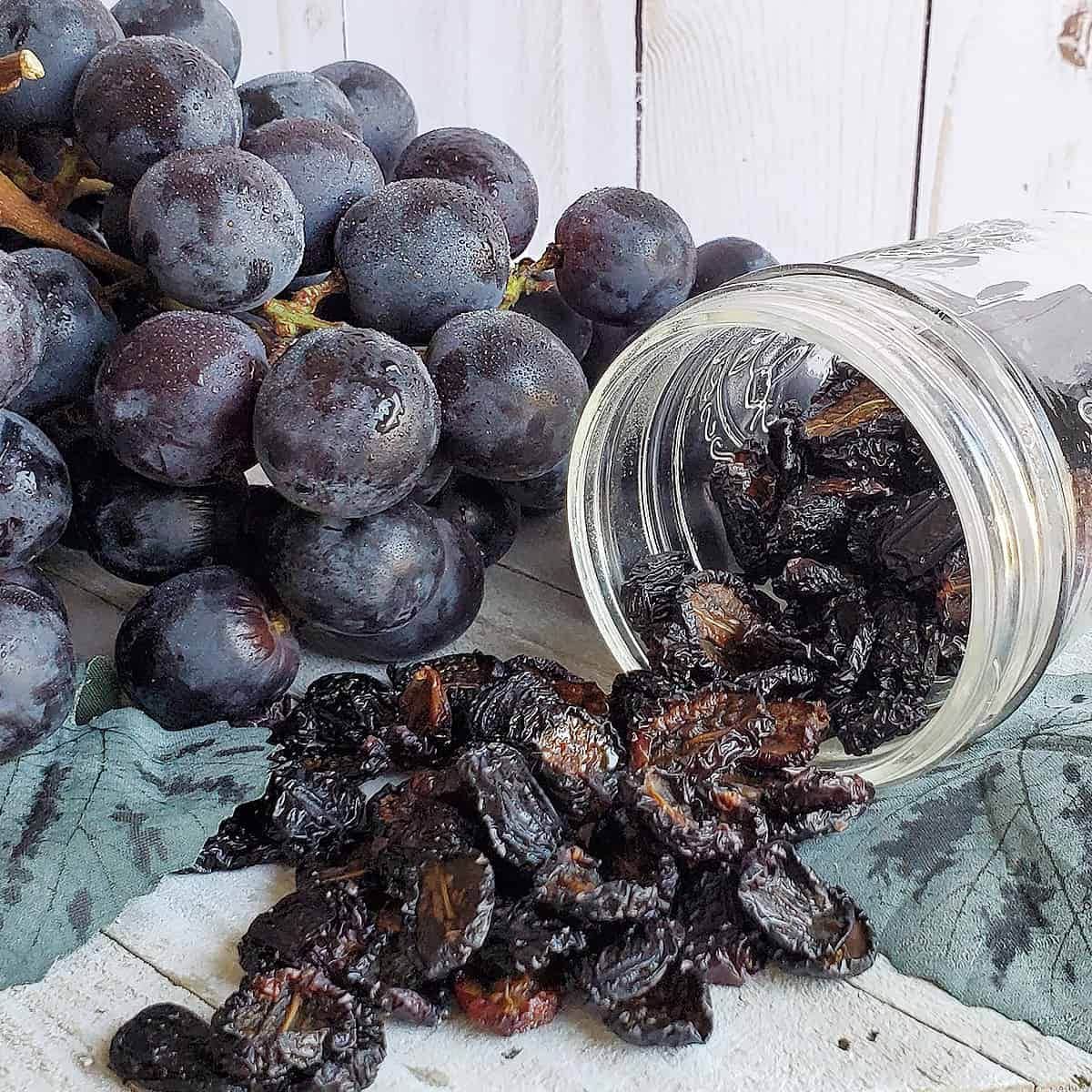 The taste of homemade raisins is sweet, chewy, and slightly tangy, with a texture that's not too hard and soft. I add homemade raisins to my morning oatmeal or use them in baked goods like cinnamon rolls or bread.
If you're looking for a simple and healthy snack packed with flavor, try homemade raisins with a dehydrator.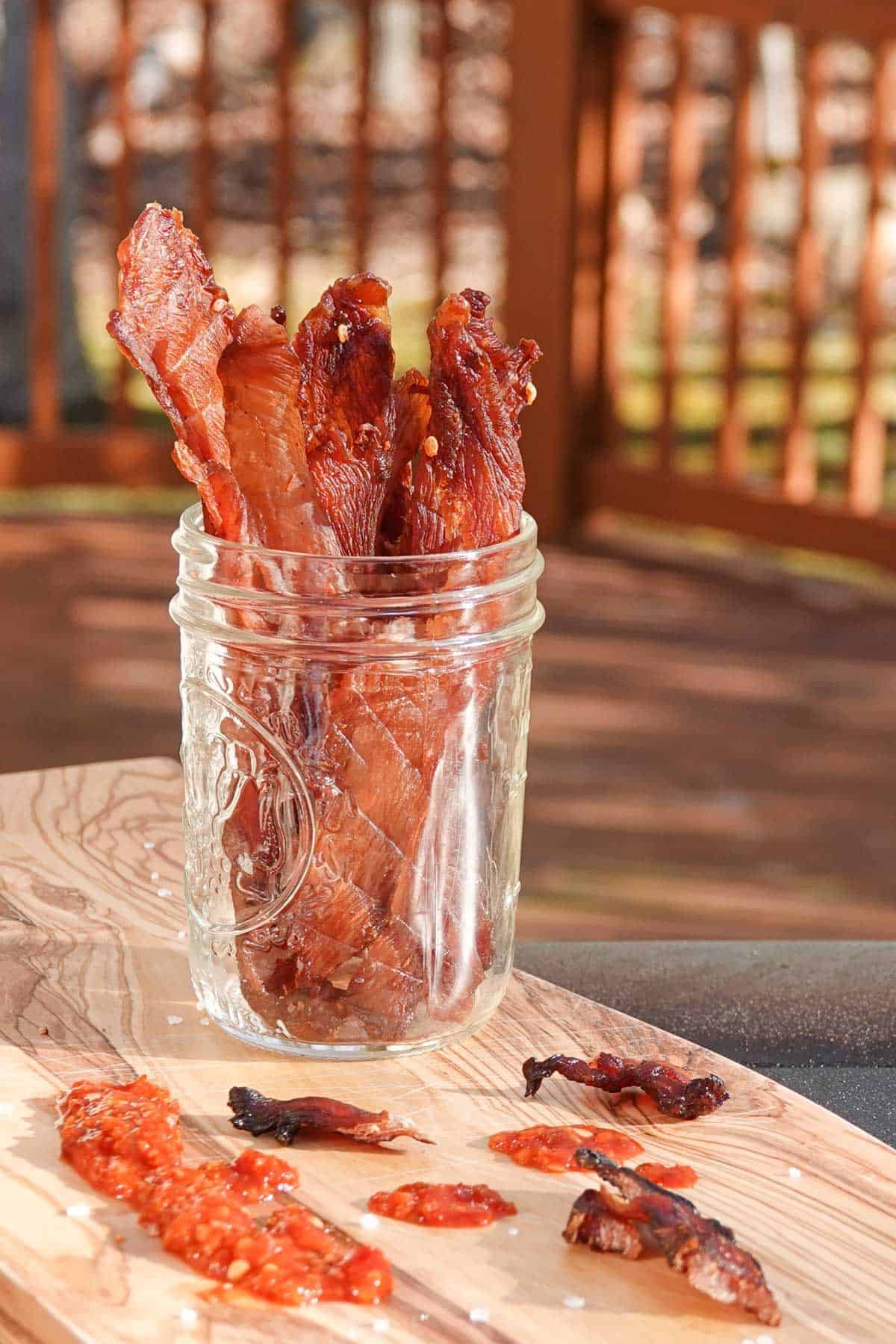 Making chicken jerky is incredibly easy and allows you to customize the seasoning and marinade. Chicken jerky tastes salty, savory, and smoky, with a tender and chewy texture that makes for an addictive snack.
I love using homemade chicken jerky as a quick, easy snack or protein-packed topping on my favorite salad after a workout.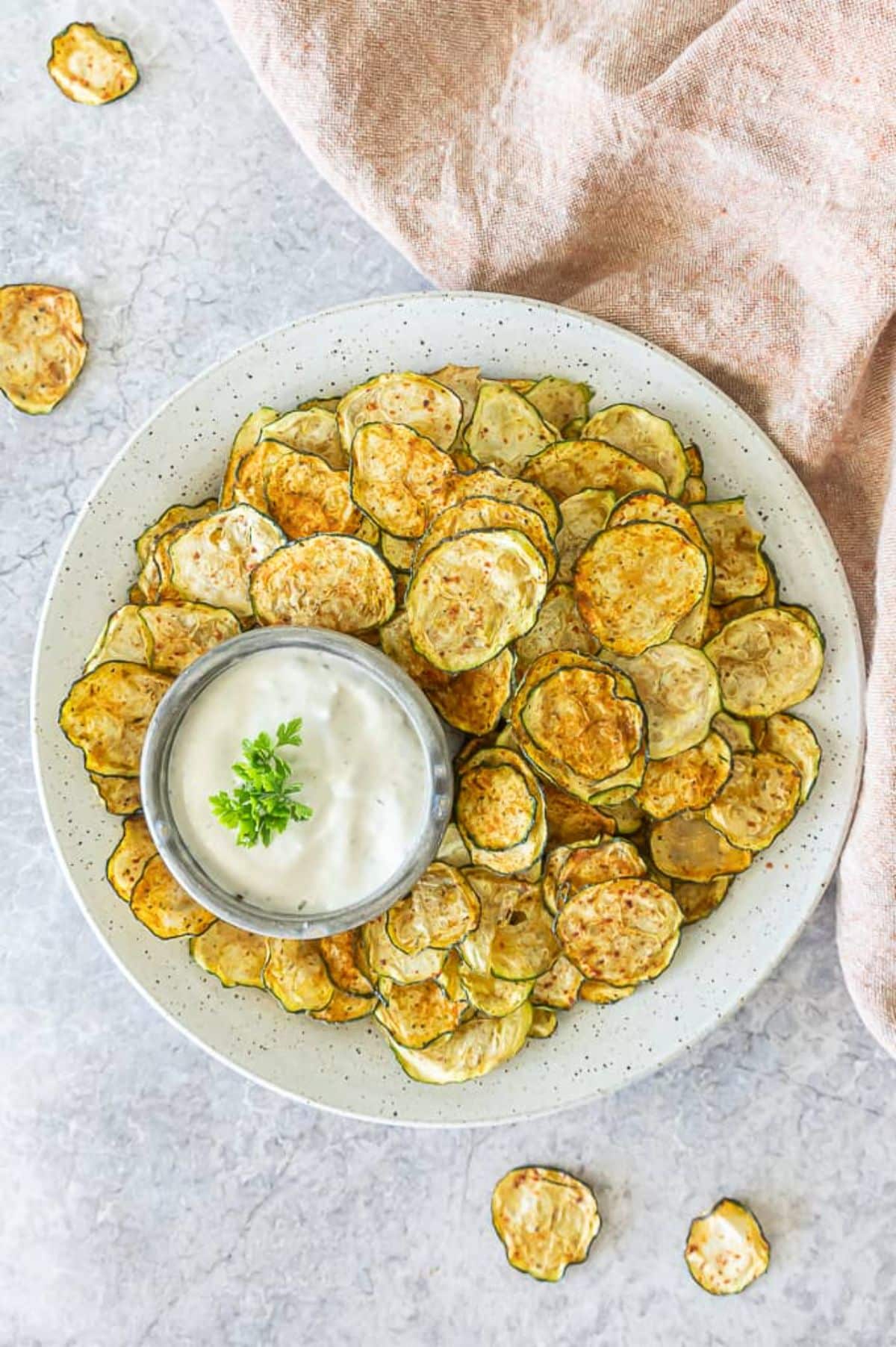 Are you looking for a healthier and more delicious alternative to potato chips? Dehydrating zucchini into chips is a fantastic way to create a crispy and savory snack with low calories.
Dehydrating removes all the moisture from the zucchini slices, resulting in a crisp and crunchy texture that's just as satisfying as potato chips.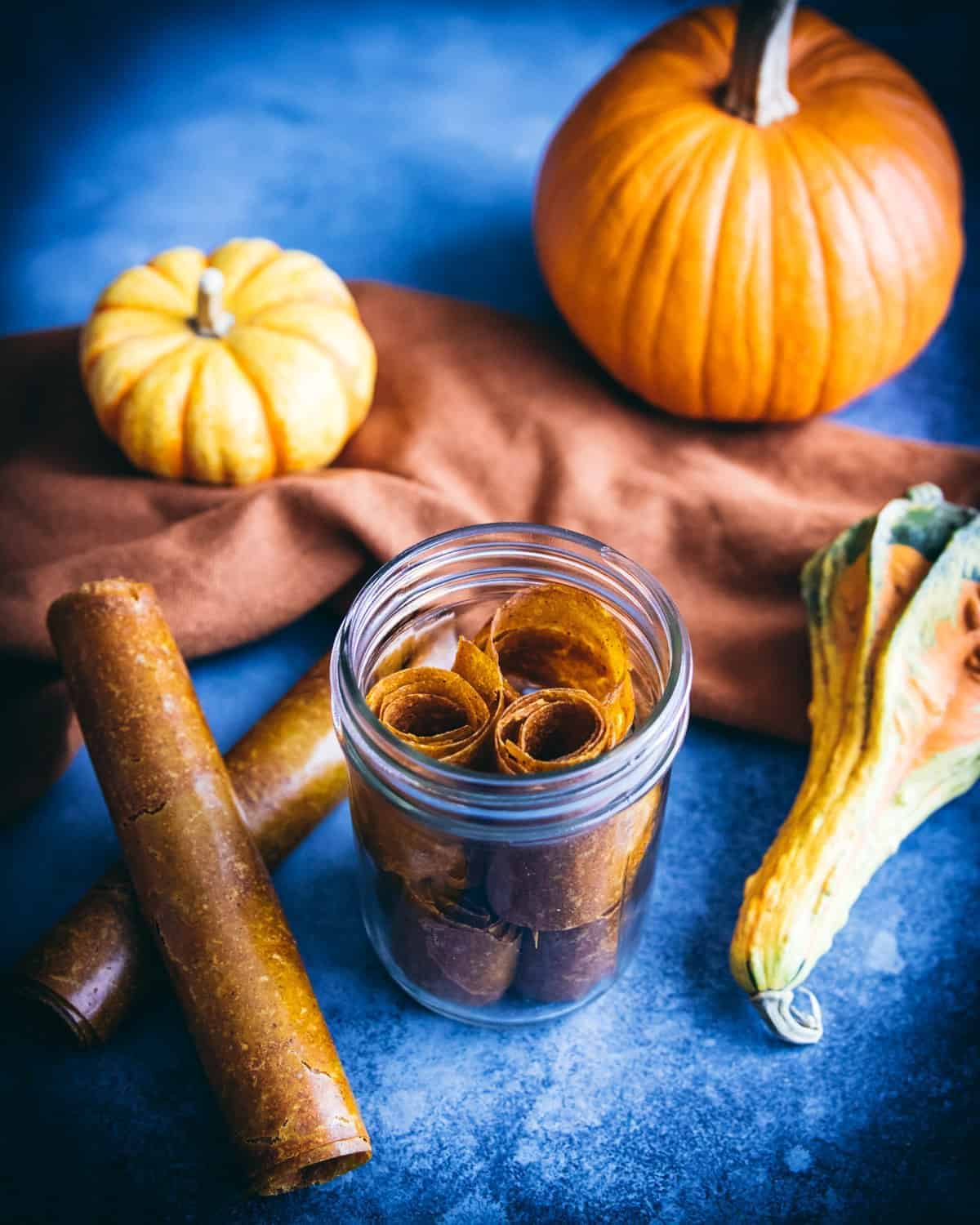 Are you a pumpkin pie lover who can't get enough classic fall flavor? Then you have to try making pumpkin pie leather roll-ups with a dehydrator! Dehydrating pumpkin puree into a leather-like texture creates a portable and delicious snack for the on-the-go.
Pumpkin pie leather roll-ups taste sweet, spiced, and perfectly pumpkin-flavored, with a chewy, satisfying, and comforting texture.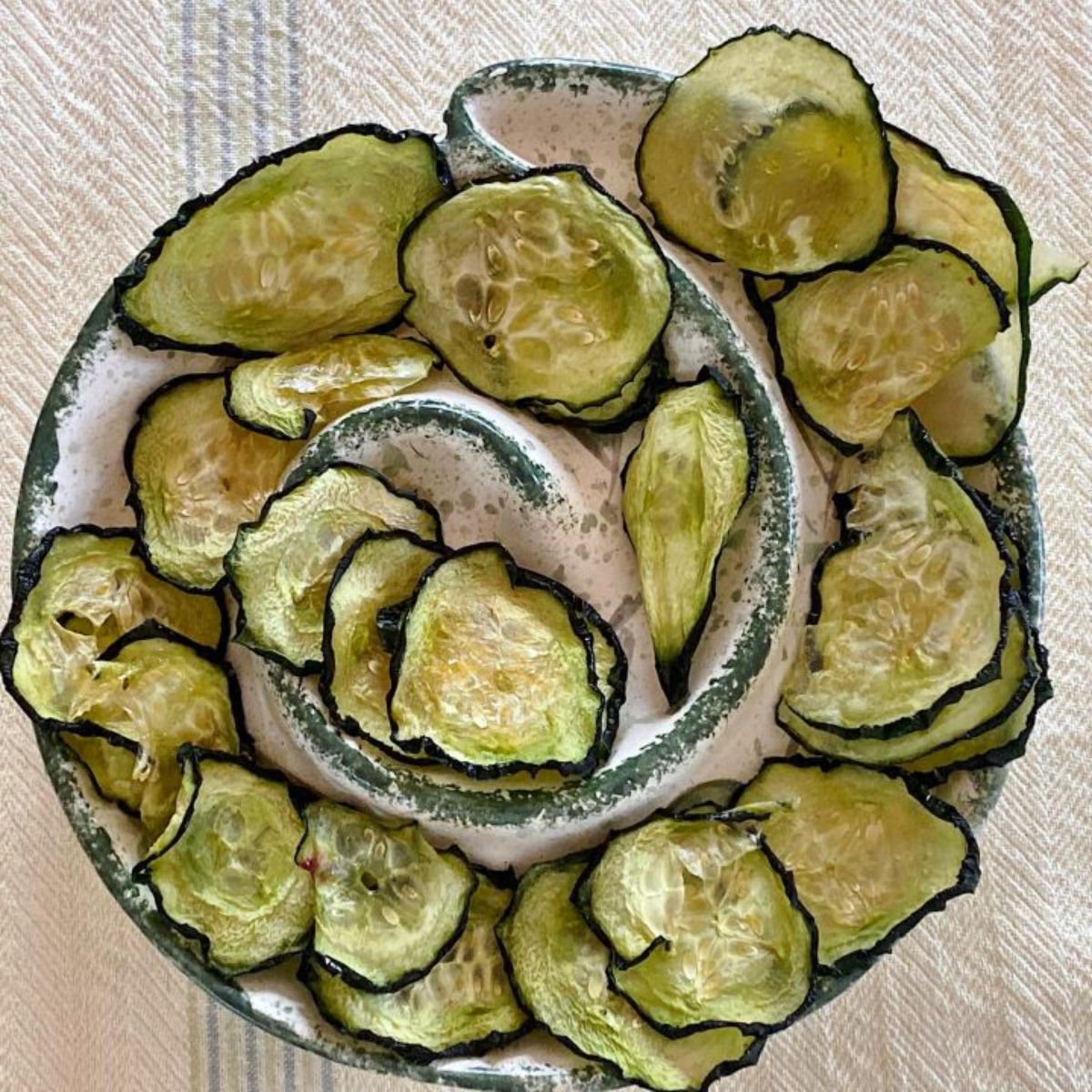 Salt and vinegar cucumber chips are a great alternative. I enjoy using homemade cucumber chips as a snack or side dish paired with a sandwich or burger.
If you're looking for a healthy and delicious snack that's easy to make and packed with flavor, give salt and vinegar cucumber chips.
Homemade yogurt is a healthy and delicious snack packed with probiotics and other essential nutrients. Making yogurt with a dehydrator involves heating milk, adding a starter culture, and then allowing it to incubate at a specific temperature for several hours.
The result is a creamy and tangy yogurt perfect for eating alone or adding to smoothies, dips, and other recipes.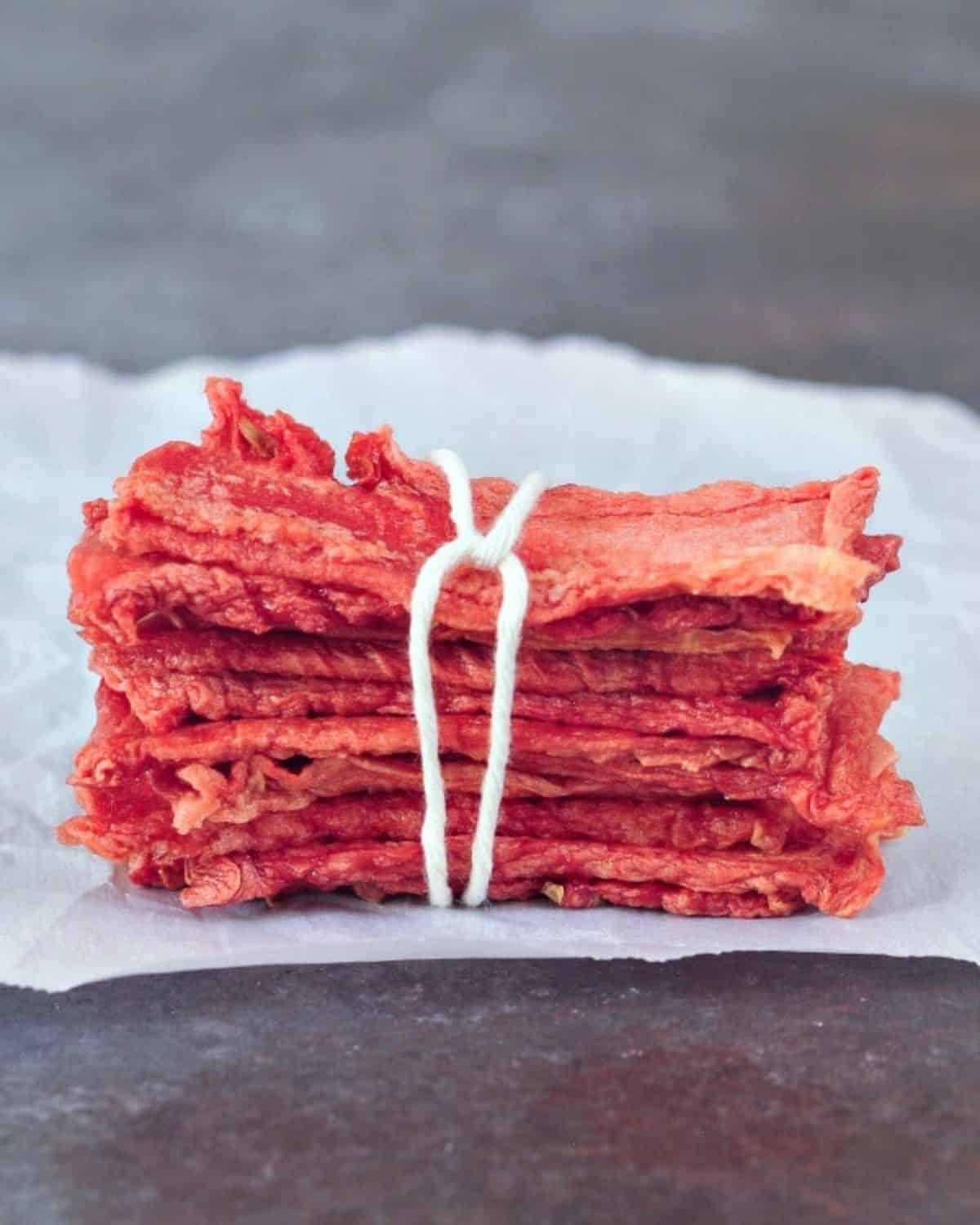 These fruity snacks are perfect for satisfying your sweet tooth while staying healthy. You slice the watermelon into thin strips and then coat them with honey, lemon juice, and cinnamon before dehydrating them at a low temperature for several hours. The result is a sweet and chewy fruit strip bursting with watermelon flavor and the perfect sweetness.
They're also great for adding to trail mix or topping off your favorite yogurt bowl.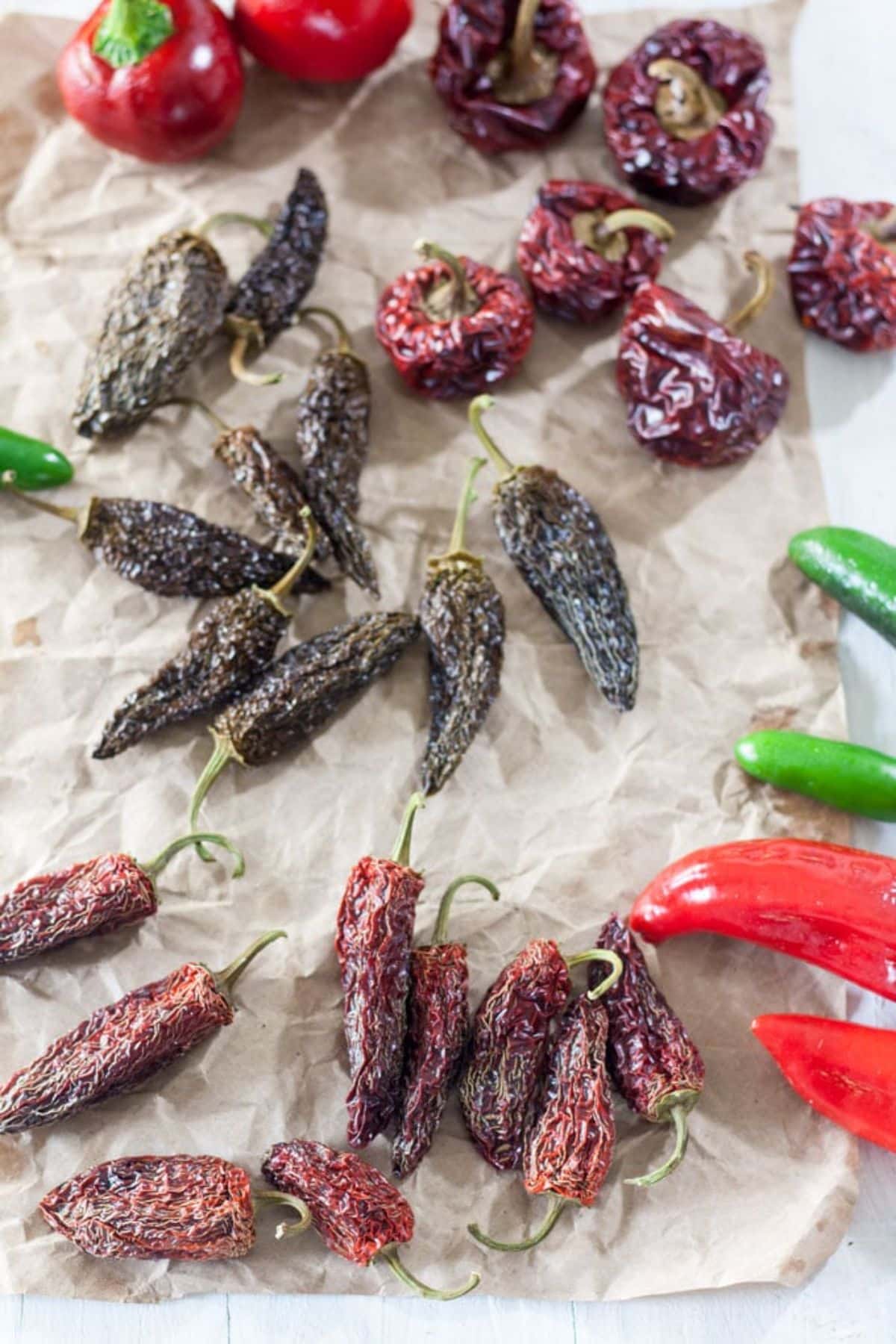 Dried peppers are an excellent ingredient to have on hand, and dehydrating them yourself is easy and cost-effective. From the spicy heat of jalapeños to the smoky depth of chipotles, dried peppers can add complexity and flavor to your favorite recipes.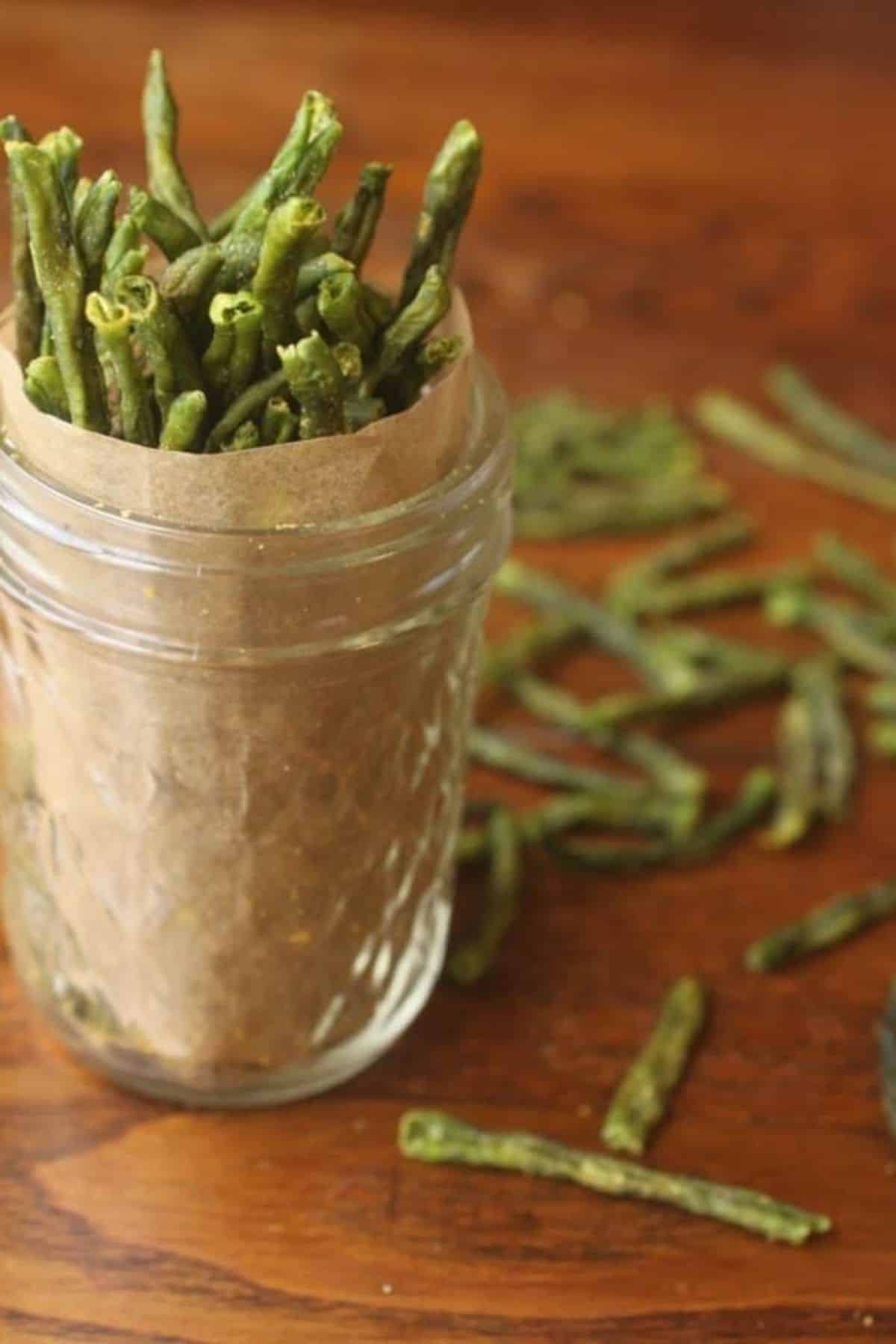 Do you crave a salty and crunchy snack but want to avoid reaching for a bag of greasy potato chips? Try making some crispy green bean chips in your dehydrator! These chips are a great alternative to traditional chips, packed with nutrients.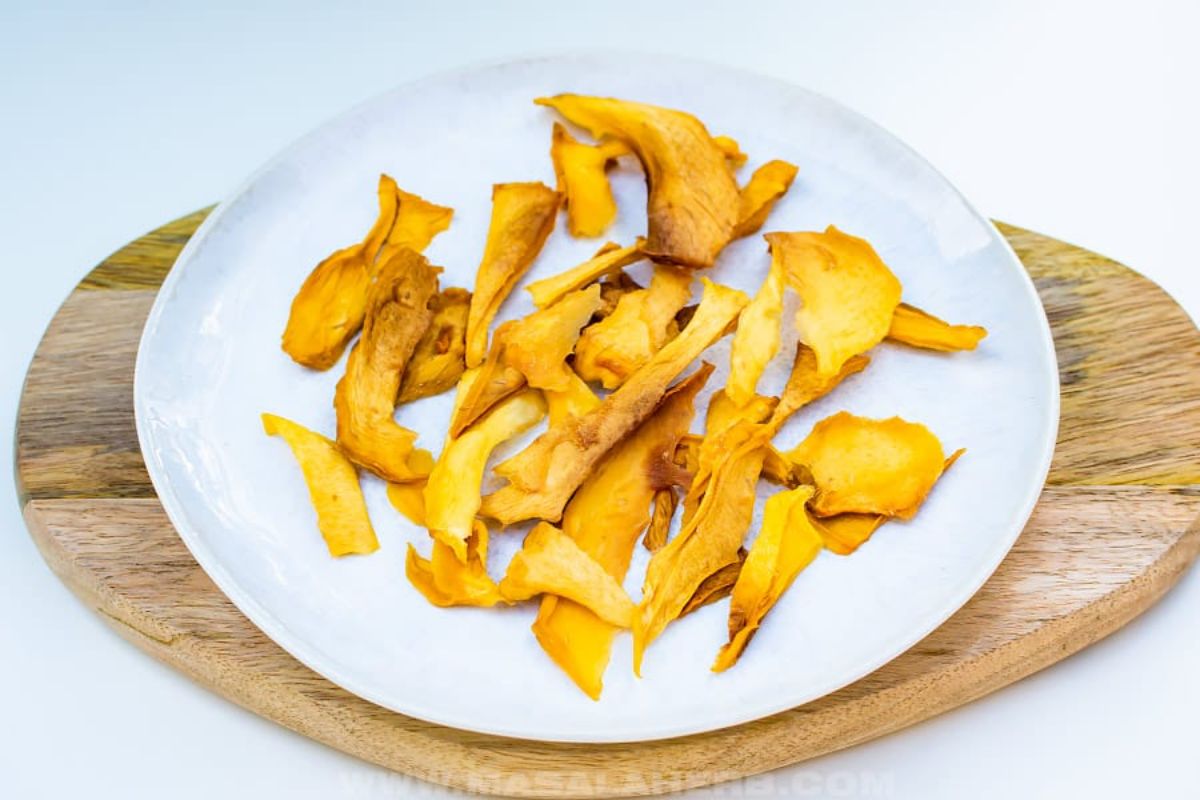 Dried mangos are one of my favorite snacks of all time. When you bite into dehydrated mango, you'll experience a fruity sweetness with a slightly chewy texture. It's like having a part of the tropics in your mouth!
I highly recommend dehydrated mangos - a healthy and delicious snack satisfying your sweet tooth.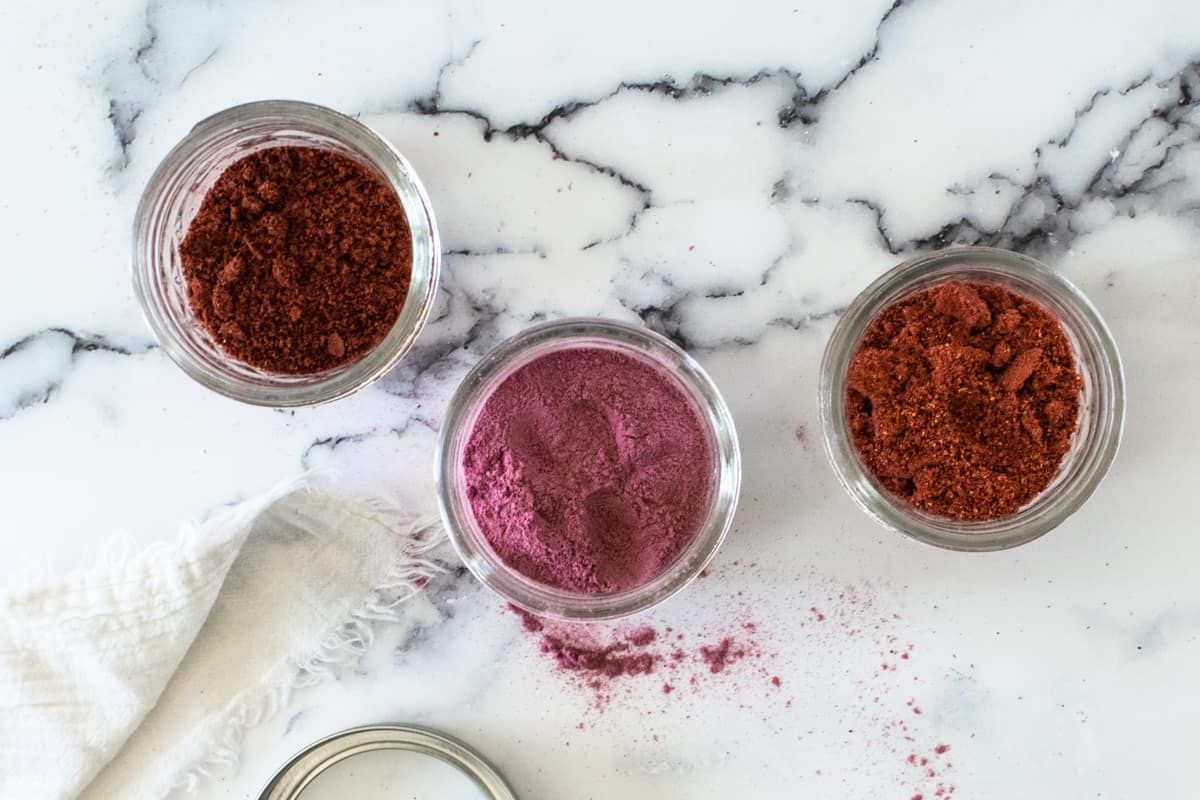 Fruit powder is the perfect addition to any kitchen! Not only is it straightforward to make, but it is also incredibly versatile. Sprinkle it on top of oatmeal, mix it into smoothies, or use it to add a fruity kick to baked goods. The possibilities are endless!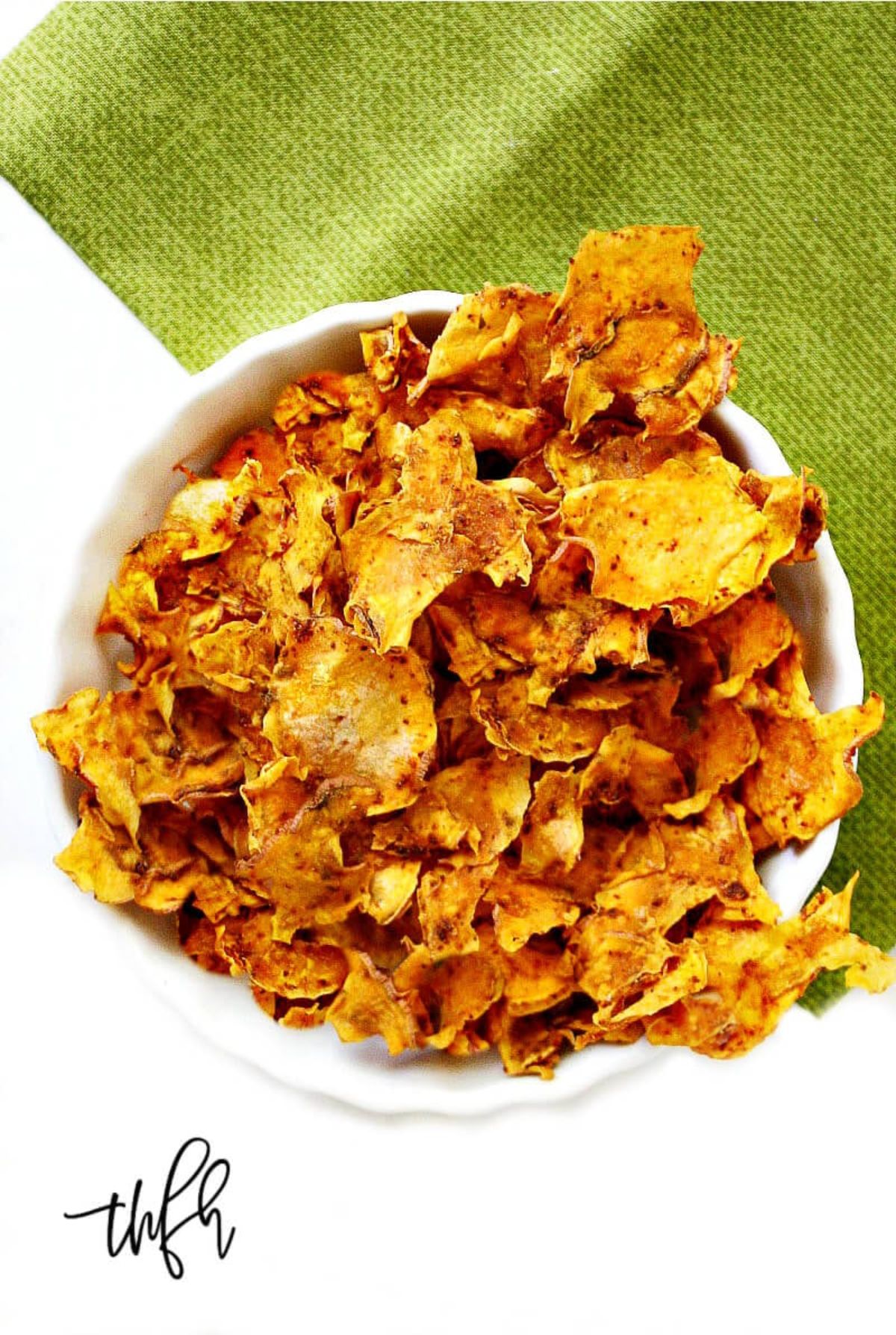 Sweet potatoes are already delicious, but when they're dehydrated and turned into chips, they become a crunchy and satisfying snack that you won't be able to get enough of. With their natural sweetness, these chips are perfect for those who crave something sweet but want to avoid sugary treats.
These chips can be used as a substitute for regular potato chips and enjoyed on their own or as a side dish to a meal.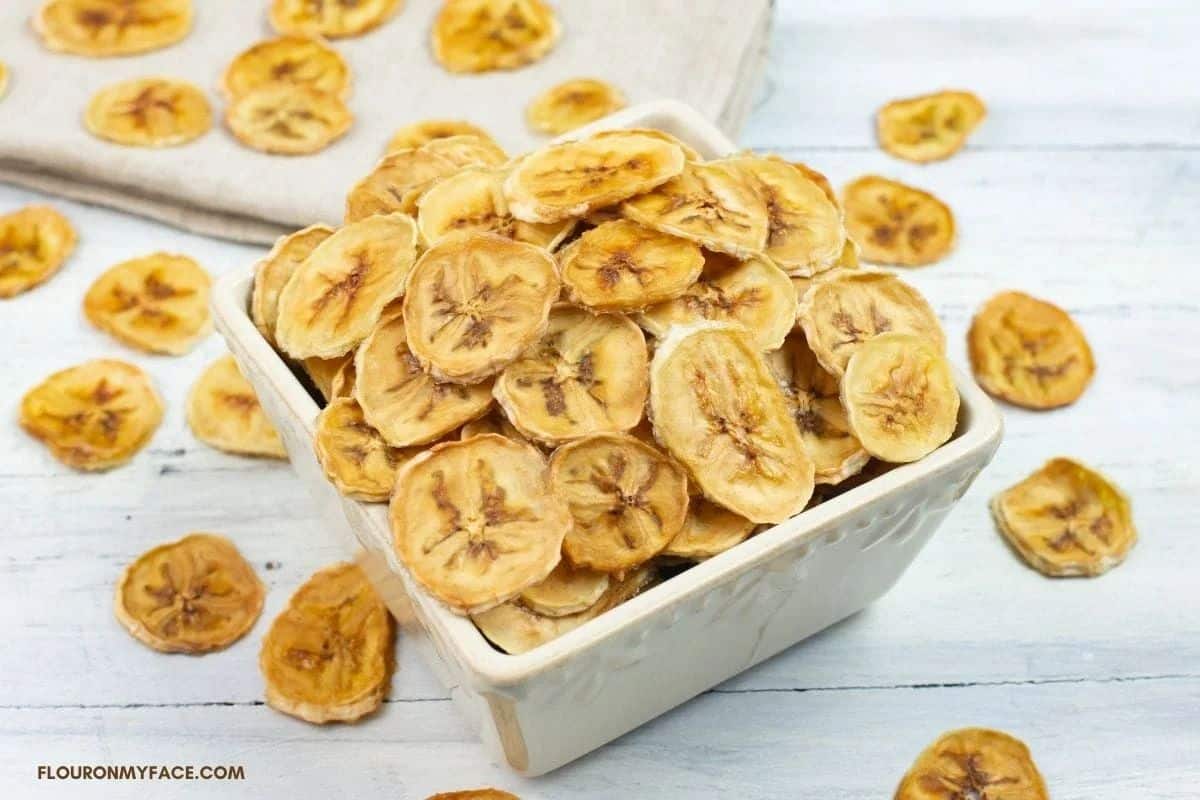 Whether you like them as a snack, a topping for yogurt or smoothie bowls, or a crispy layer for a banana cream pie, these chips are versatile and addictively delicious. The dehydration process intensifies ripe bananas' sweet and tangy flavor, resulting in a crispy and satisfying treat.
Plus, they're a great way to use overripe bananas before they go bad.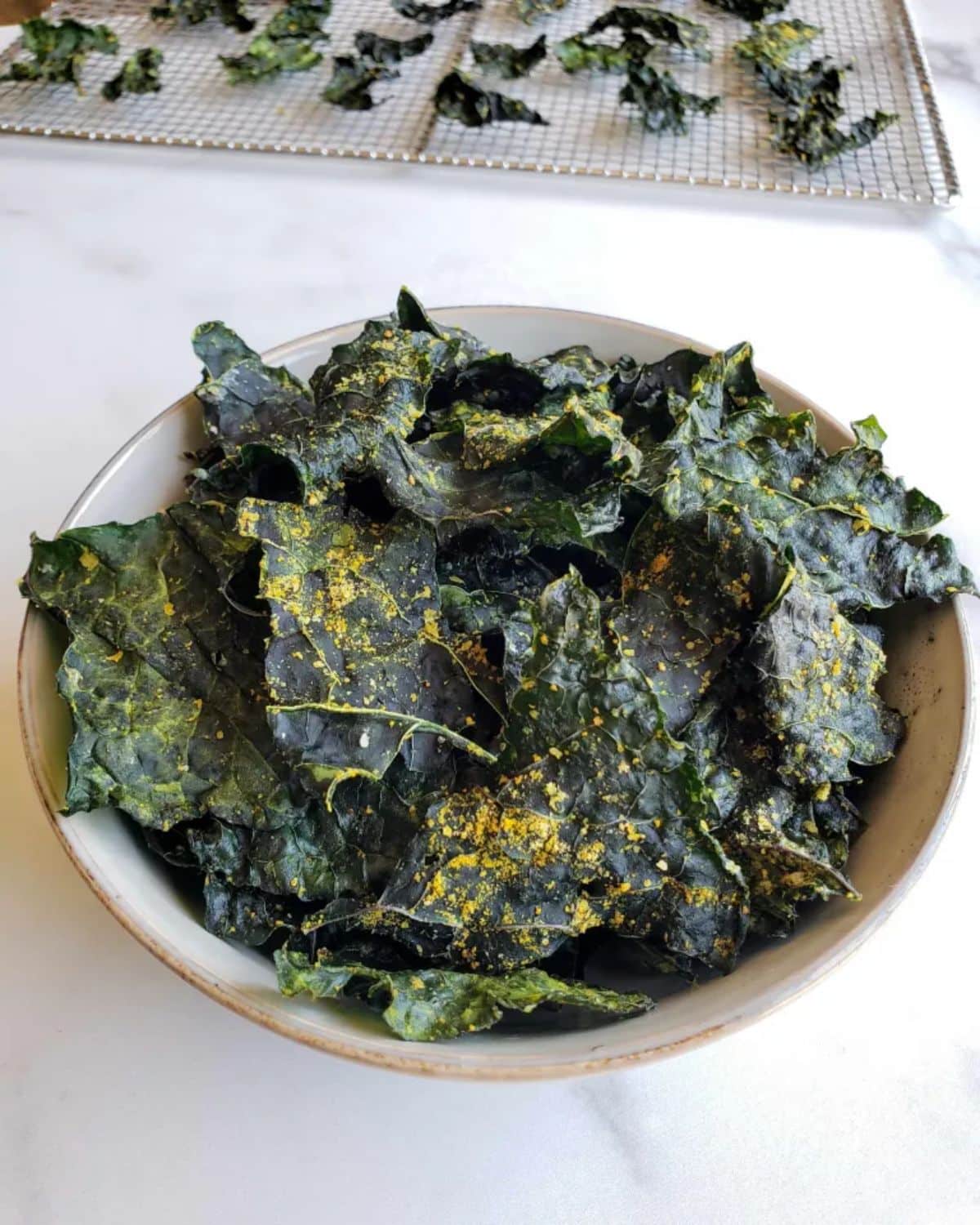 Have you tried Krispy kale chips? If you haven't, then you're in for a real treat! You make this tasty treaty by taking fresh kale leaves, and coating them with a delicious blend of herbs and spices, resulting in a flavorful and crunchy snack bursting with nutrients.
They are a great alternative to potato chips and a healthy snack option that you can feel good about eating.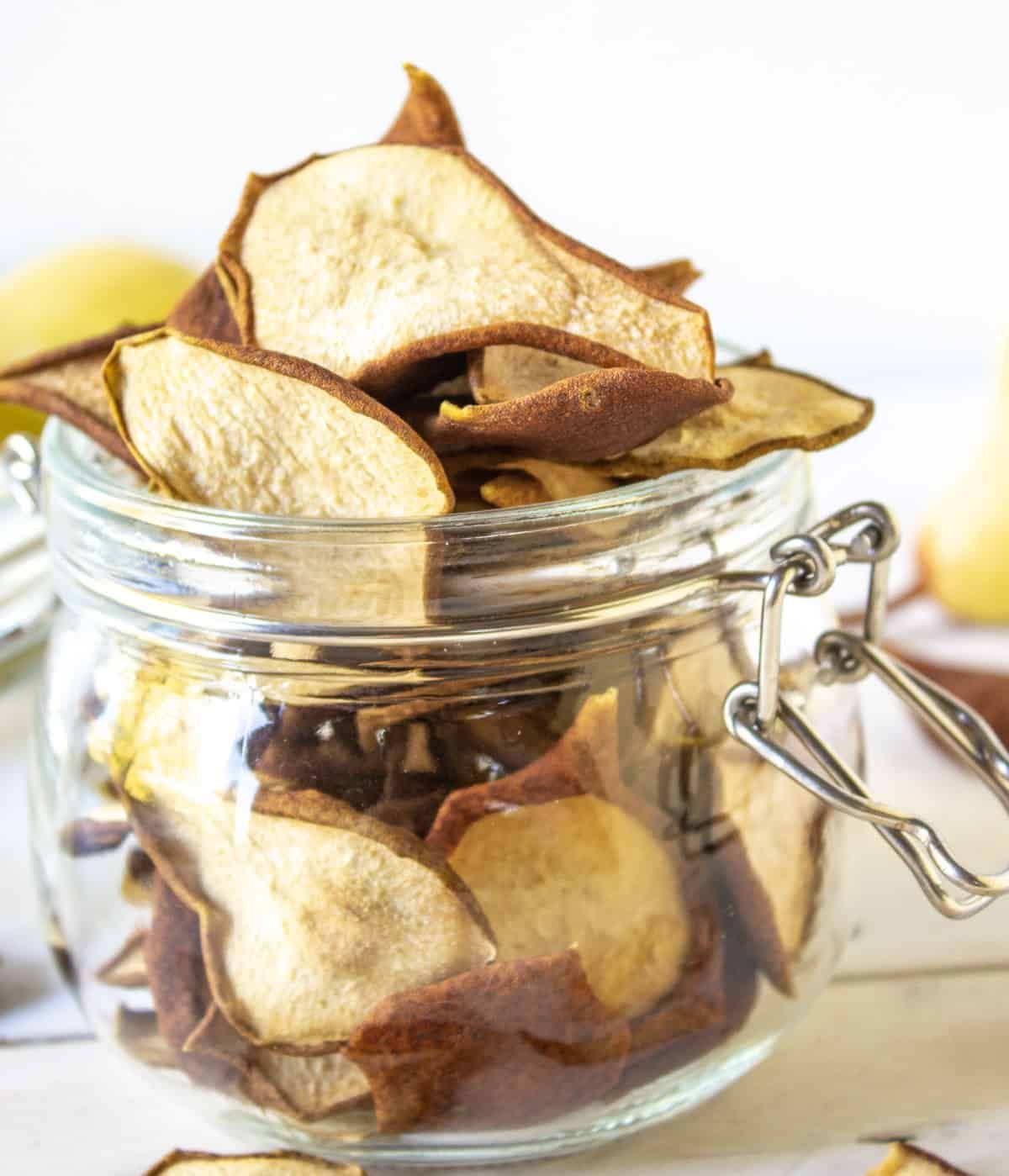 These delectable treats are made by thinly slicing ripe pears and dehydrating them until they are perfectly crisp.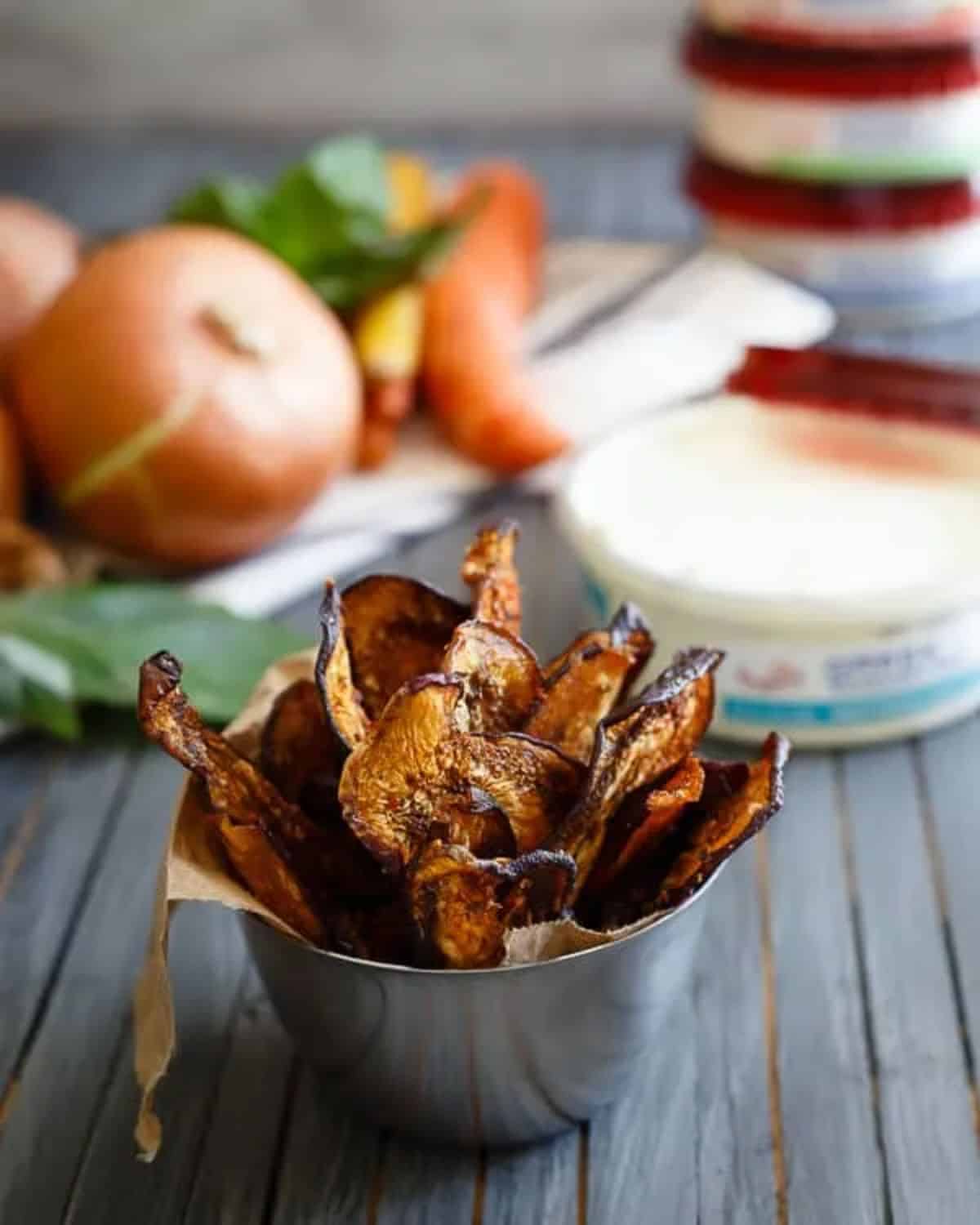 Dehydrating eggplant transforms the vegetable into crispy and flavorful chips that are perfect for snacking. With a combination of savory Mediterranean spices, these chips are delicious. Plus, eggplant is an excellent source of fiber and antioxidants.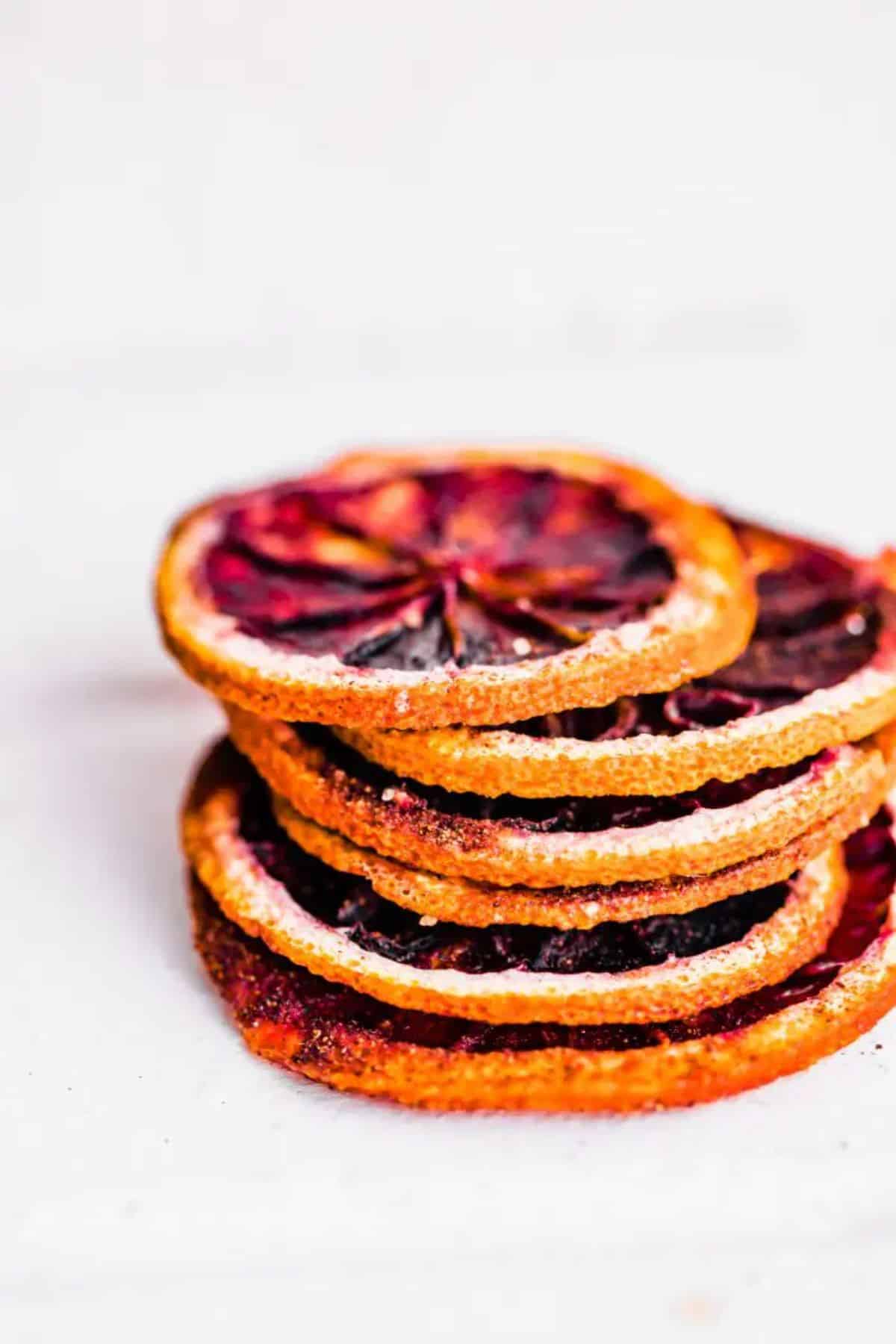 Ah, the glorious scent of oranges! There's nothing quite like it. But did you know you can enjoy the deliciousness of oranges all year round? Dehydrating oranges slices is one of the best ways to preserve their fresh, tangy flavor.
These dried orange slices are perfect for snacking, garnishing cocktails, or using them in baking recipes.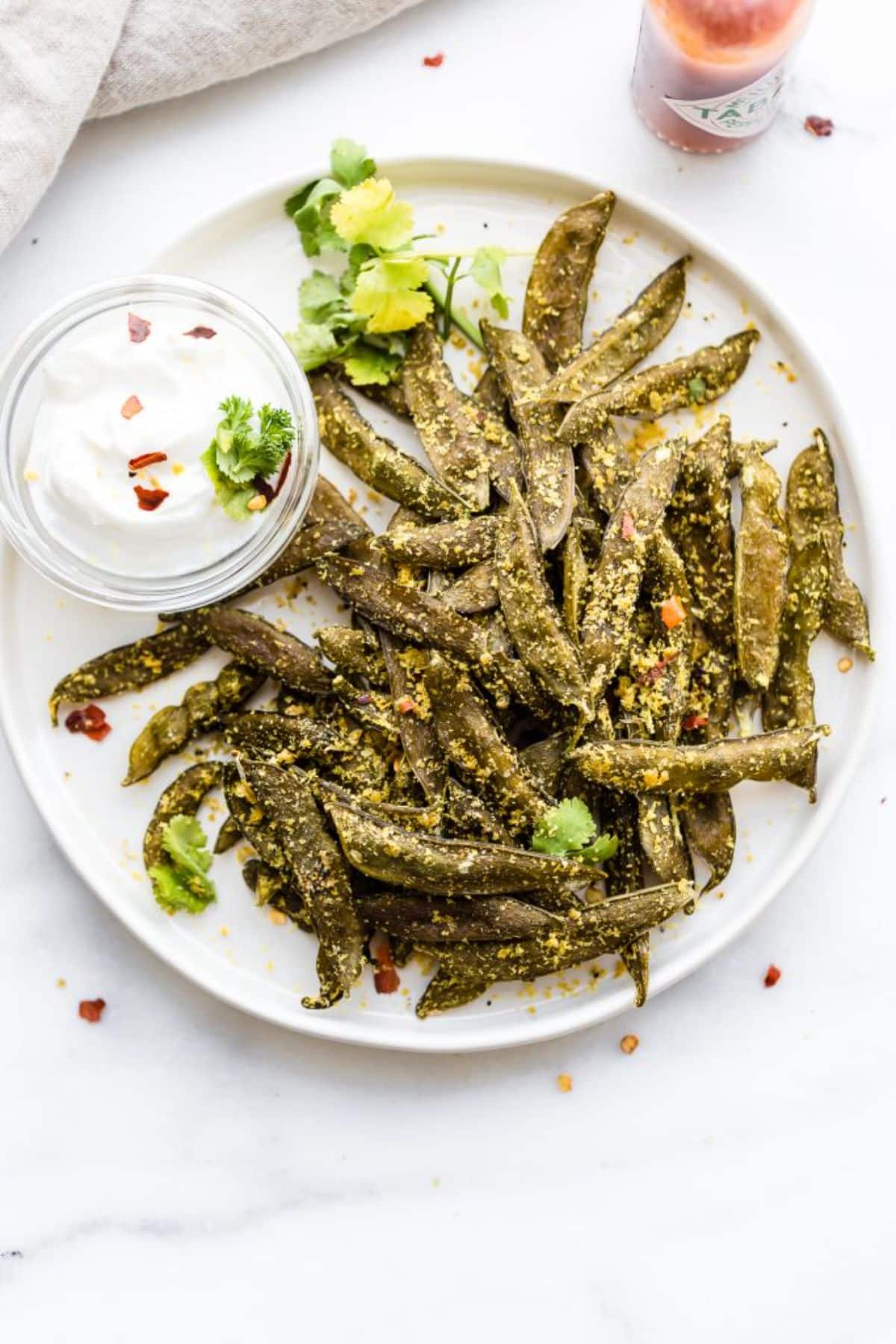 Using a dehydrator to make these chips allows you to retain their natural sweetness and snap while providing a satisfying crunch. Add your favorite spices, such as garlic or onion powder, for added flavor.
These chips are delicious and a great way to get more vegetables into your diet.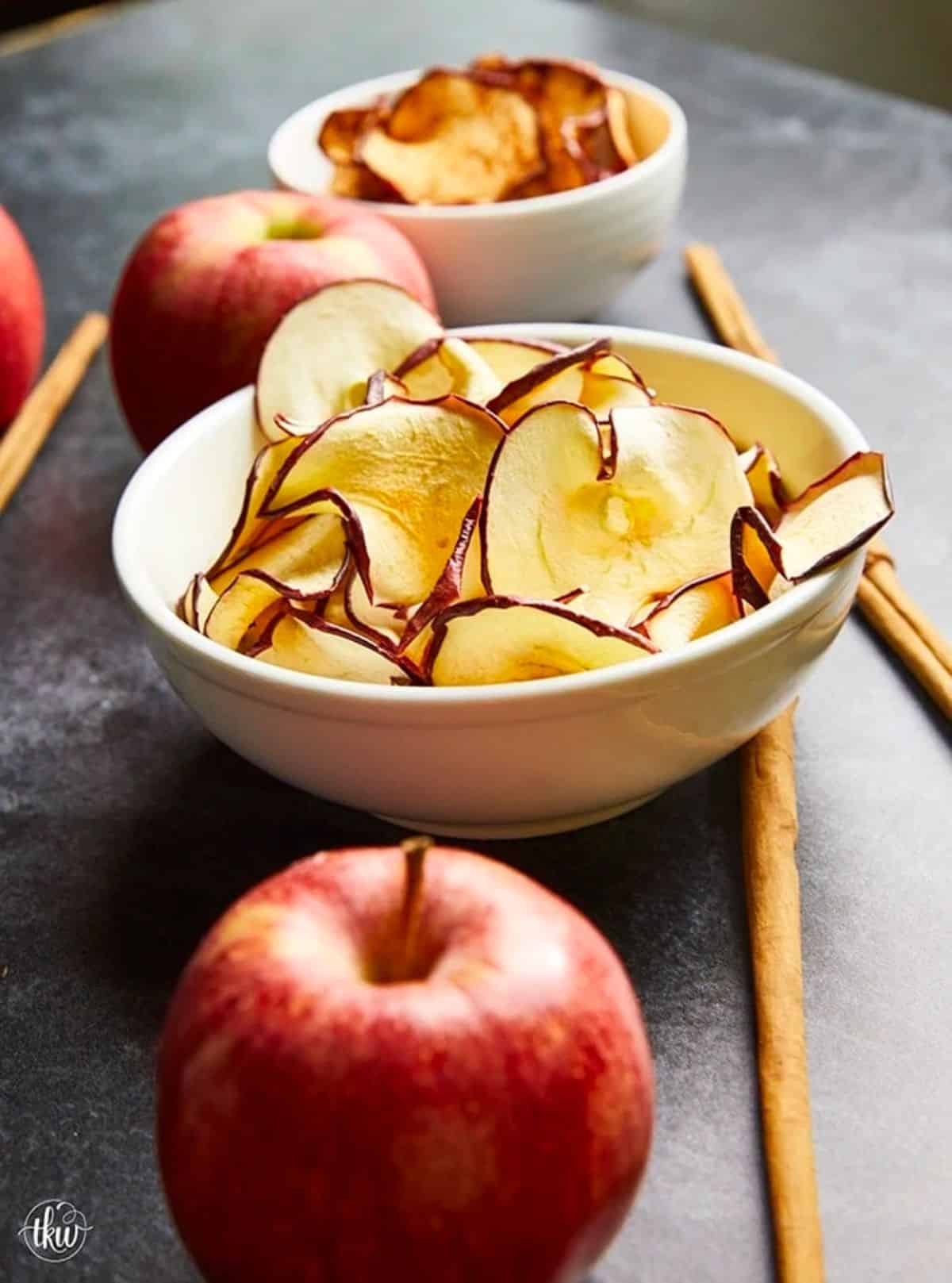 Have you ever tried homemade apple chips? They are the perfect snack for anyone who loves sweet and crunchy treats. Dehydrating apples is a great way to preserve and intensify their natural sweetness. Apple chips are easy to make and are perfect for satisfying those pesky sweet cravings.
They are sweet and crisp and have a hint of cinnamon, making them simply irresistible.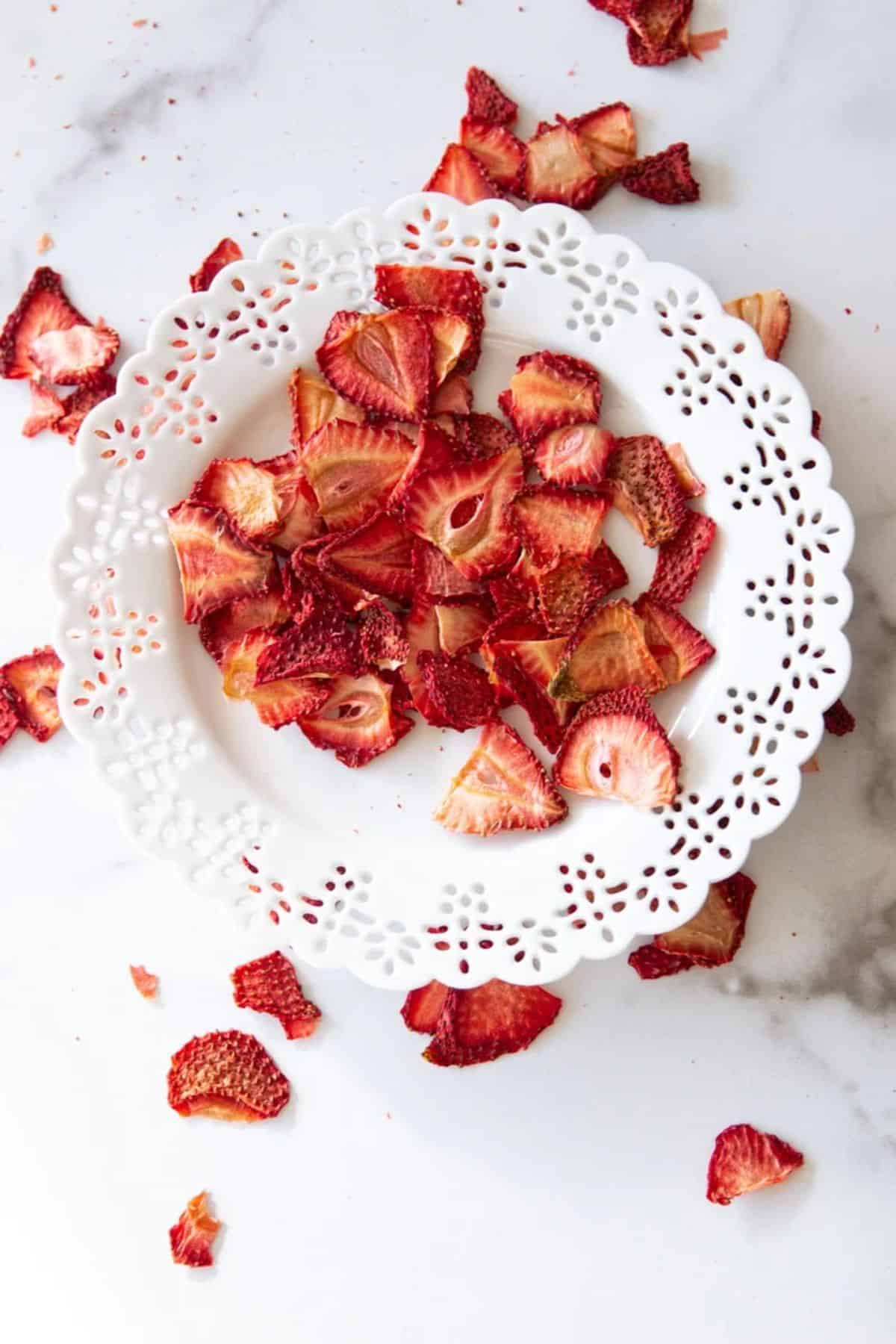 These bite-sized treats are perfect for satisfying your sweet tooth without guilt. Not only are they delicious, but they're also versatile. Enjoy them as a standalone snack, or add them to your favorite granola or trail mix.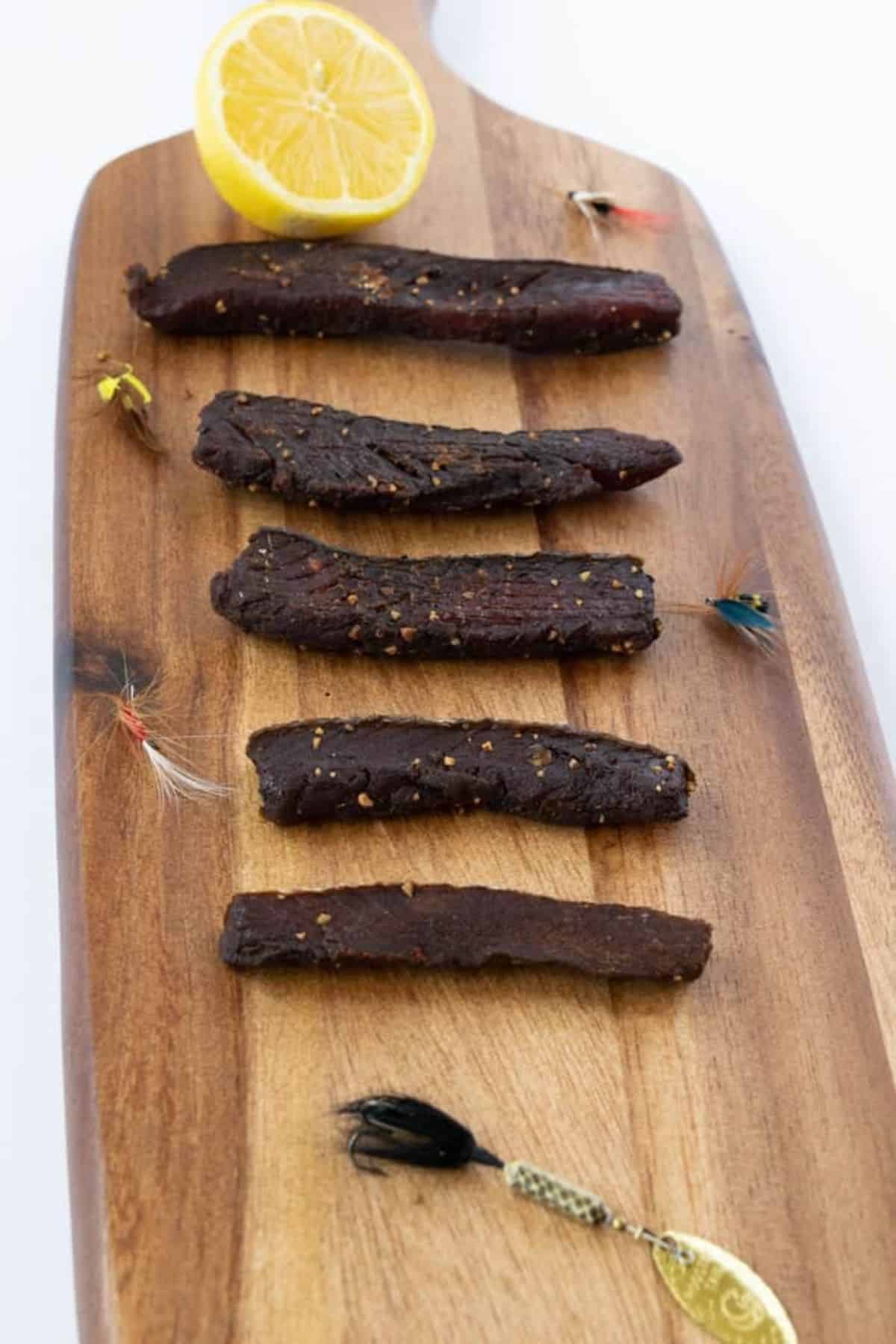 f you're a fan of traditional beef jerky, salmon jerky is a must-try. It is packed with protein and omega-3 fatty acids and has a unique flavor and texture that sets it apart from other types of jerky. It has a slightly sweet and smoky taste, with a firm but tender texture that's satisfying to chew.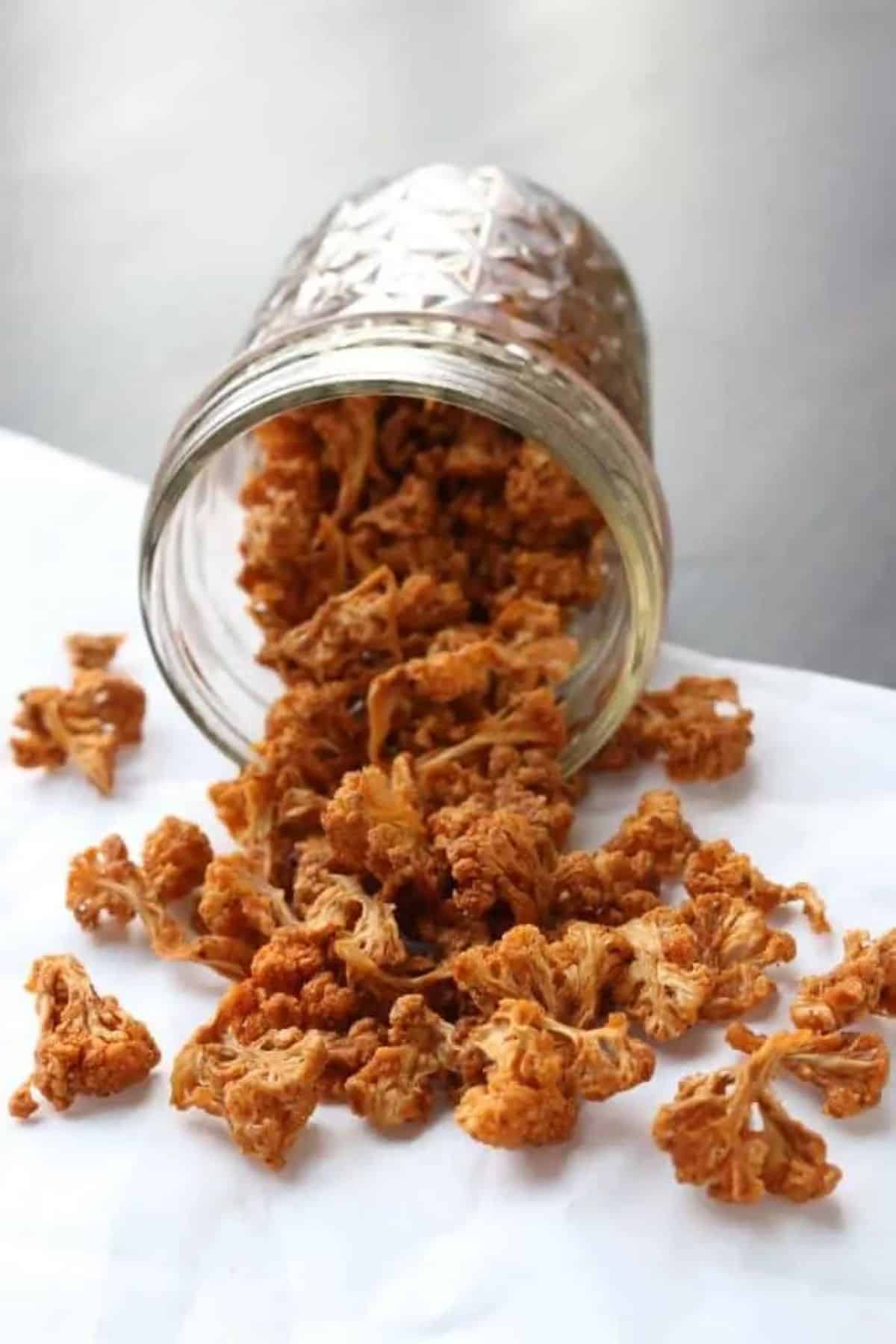 Hey, there, foodies. Have you ever tried dehydrating cauliflower and turning it into popcorn? It might sound weird at first, but trust me. It's a game-changer. The texture is light and crunchy, and the flavor is a delicious combination of savory and spicy. It's a great alternative to traditional popcorn.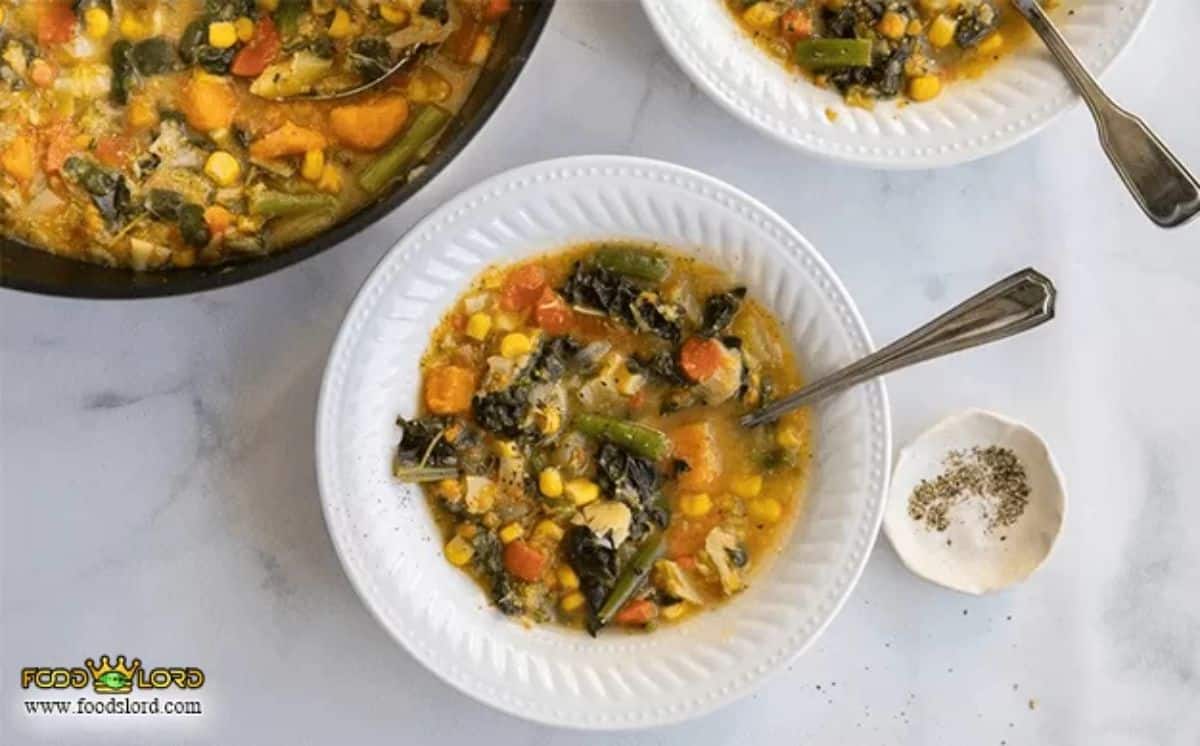 Are you tired of bland instant soup mixes? Imagine the rich flavors of sun-dried tomatoes, sweet corn, and savory onions blended to create a delicious base for your next soup creation.
The possibilities are endless! My personal opinion? A hearty bowl of soup made with this mix is the perfect comfort food on a chilly evening.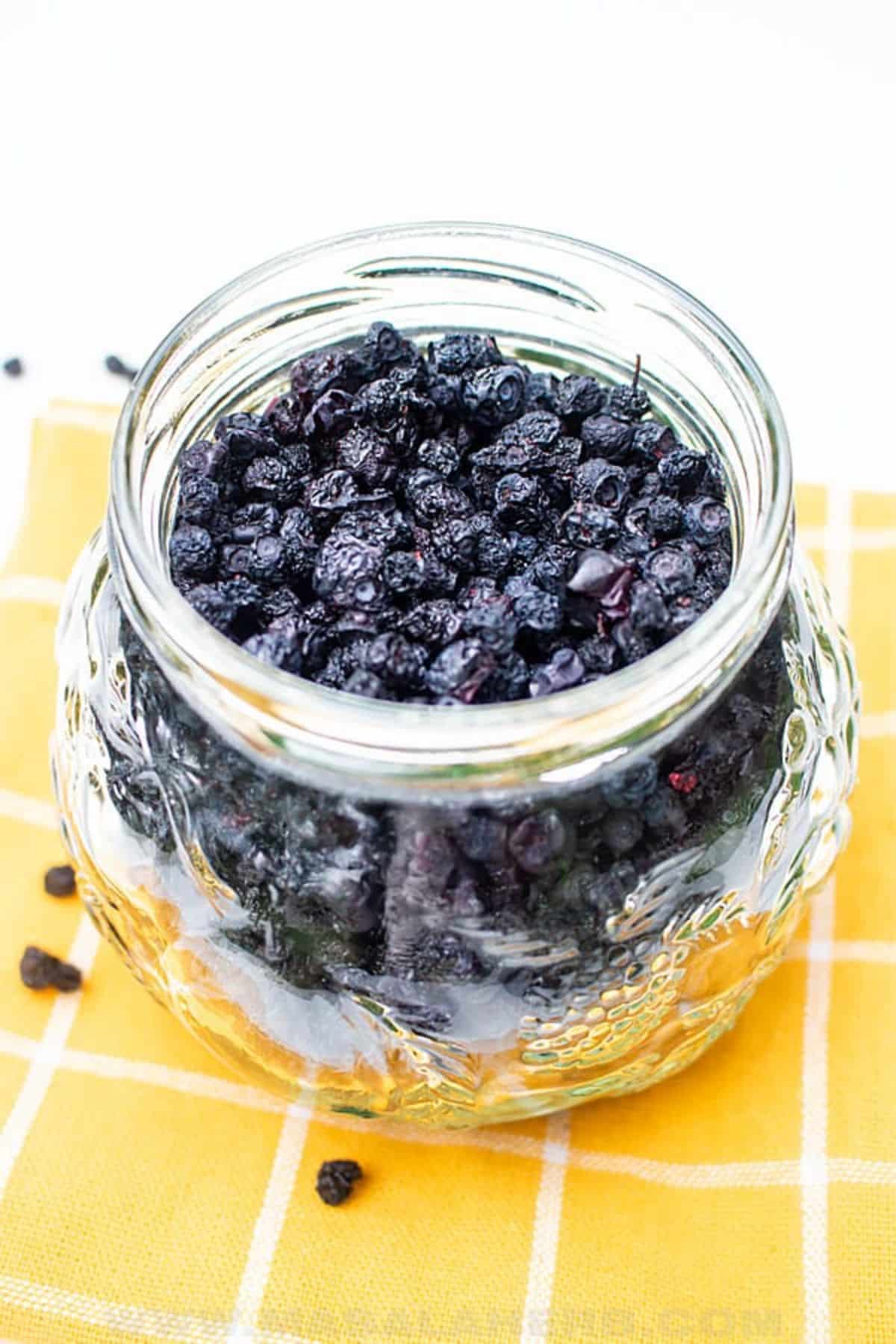 Blueberries are my favorite berry, but they are only in season for a short time, and store-bought ones don't taste the same. Dehydrated blueberries make the perfect addition to your breakfast oatmeal, trail mix, or smoothie bowl. They have a chewy texture and a burst of natural sweetness.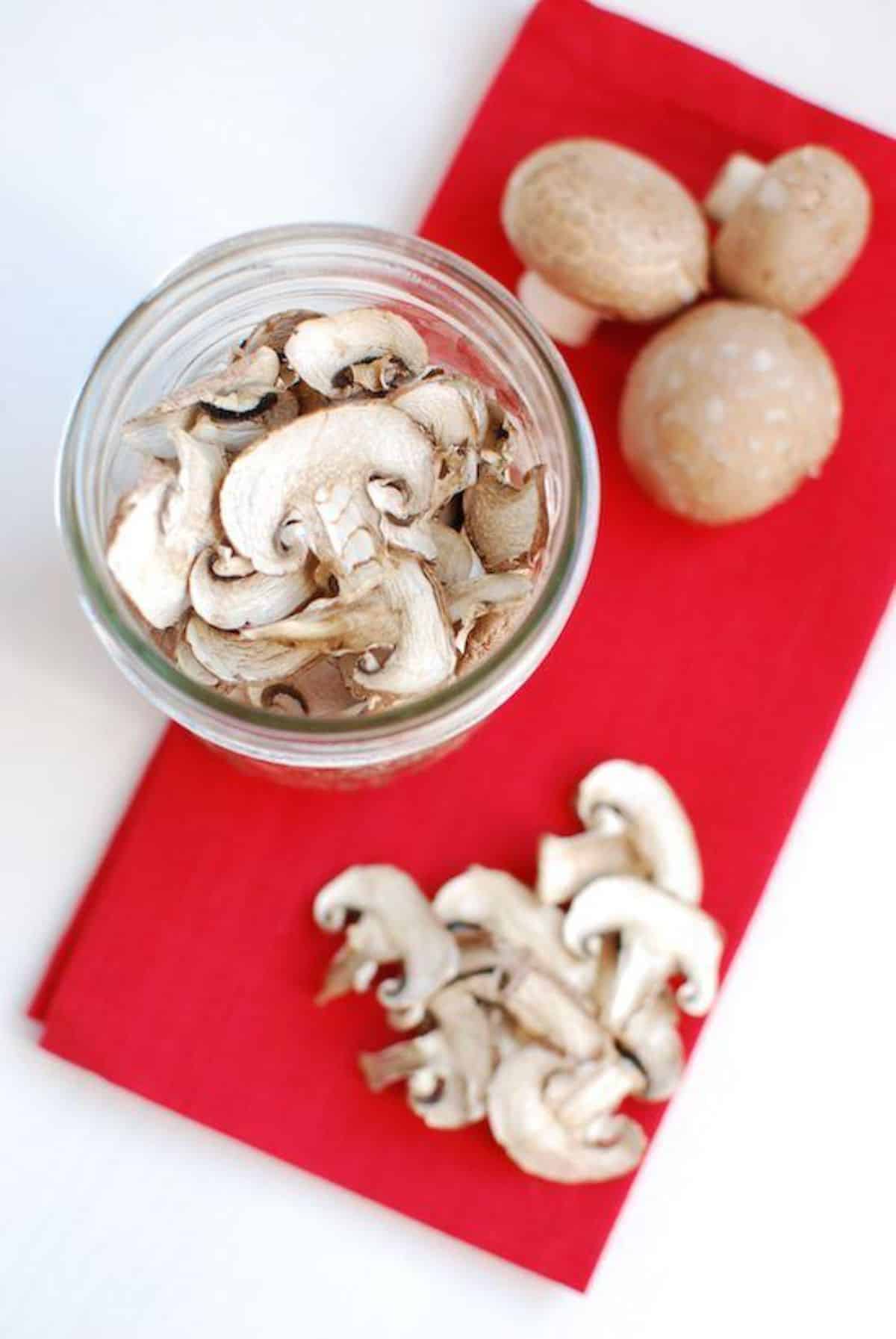 Dehydrating mushrooms is a great way to preserve these tasty morsels for the winter. This recipe is excellent if you harvest wild mushrooms. I love adding them to soups and stews for extra flavor and texture.
They also make a great snack when sprinkled with salt and eaten independently. Dehydrating mushrooms allows them to maintain their rich, earthy flavor while giving them a satisfyingly chewy texture.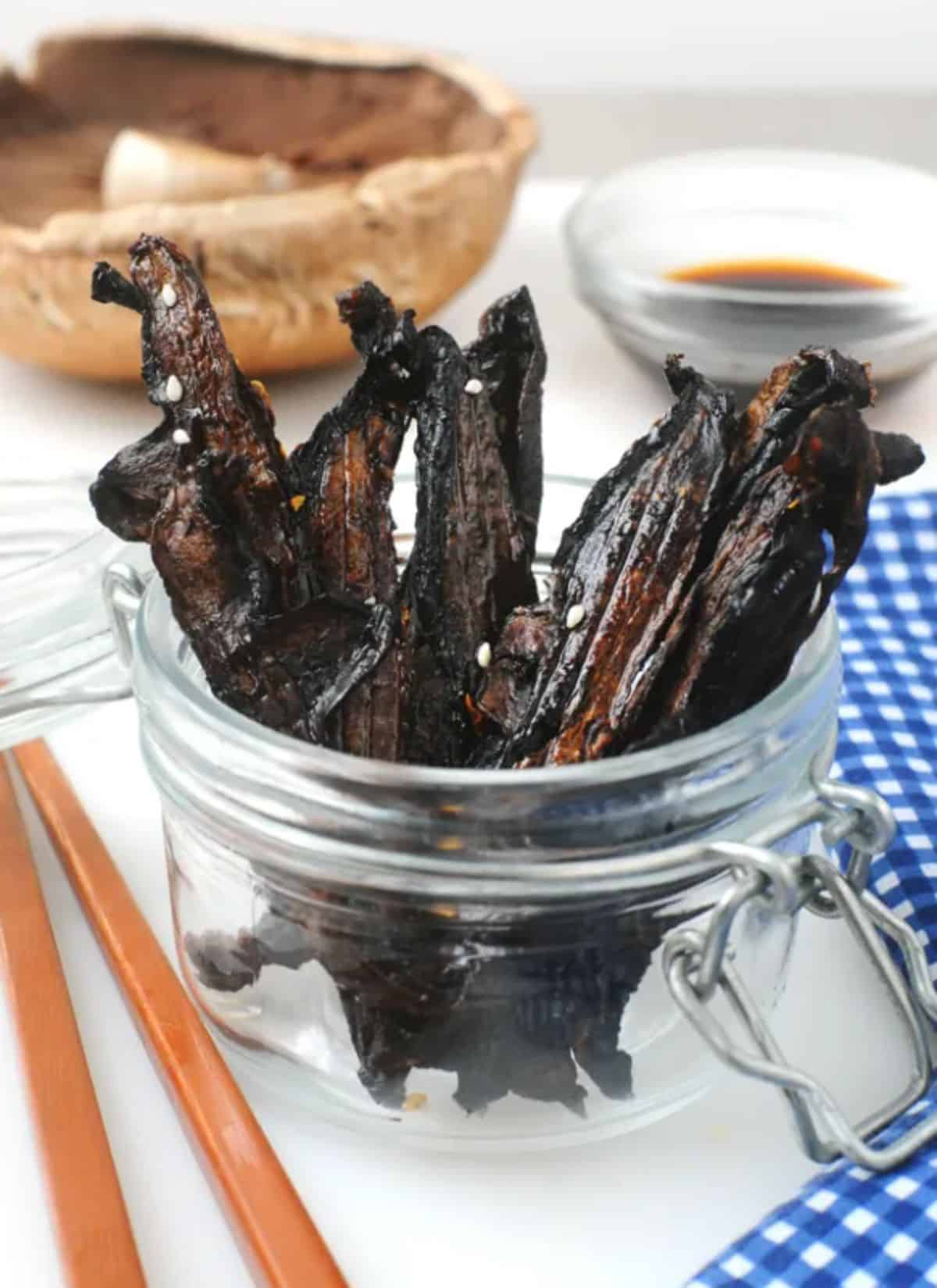 The teriyaki marinade infuses the mushrooms with a sweet and salty flavor that is downright addictive. And the best part? This vegan snack is packed with protein, making it a guilt-free way to satisfy your hunger.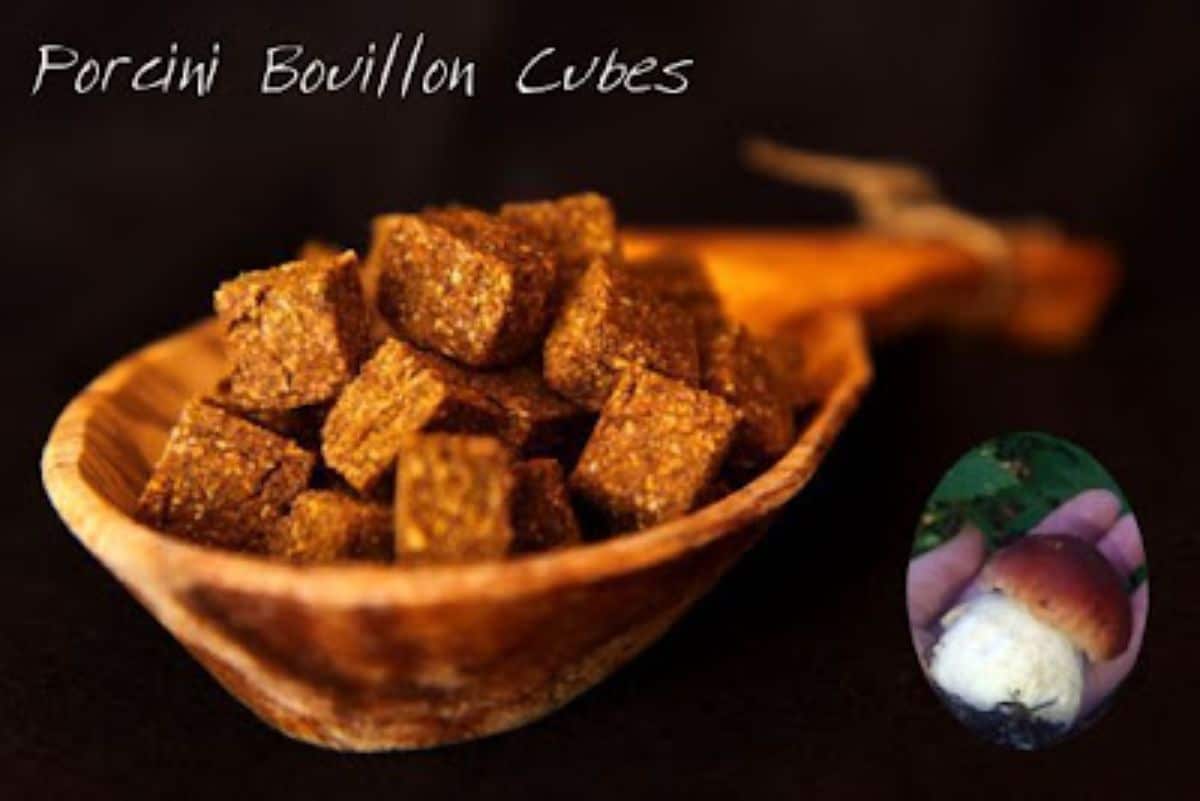 These cubes pack a punch of umami flavor from the dried porcini mushrooms that will enhance any dish. Use them to make a rich mushroom broth, or add them to your favorite soup recipe.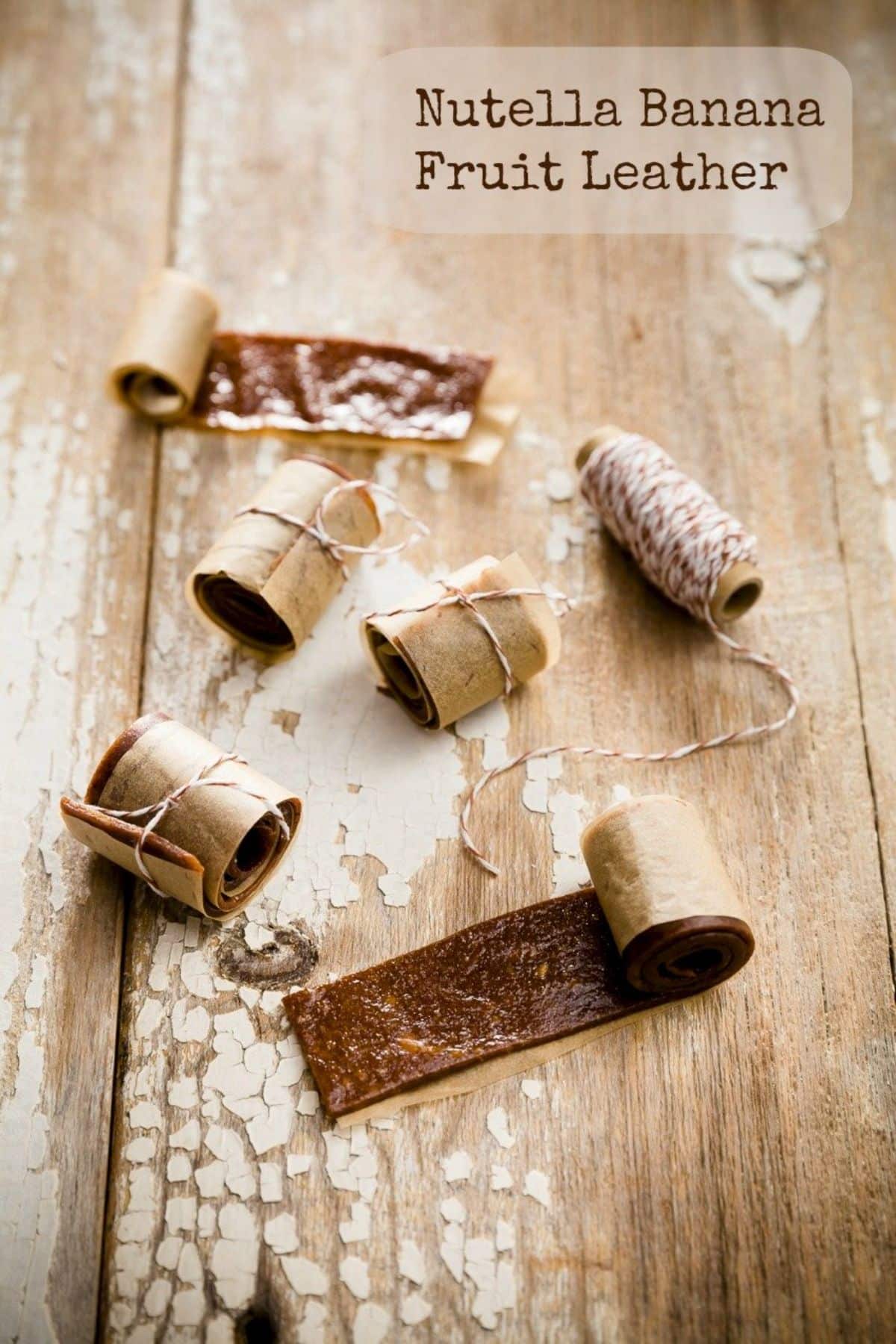 Bananas and Nutella are a match made in heaven. Now you can enjoy it anywhere and anytime. The texture is soft and chewy, with just the right amount of resistance to make it satisfying to bite into.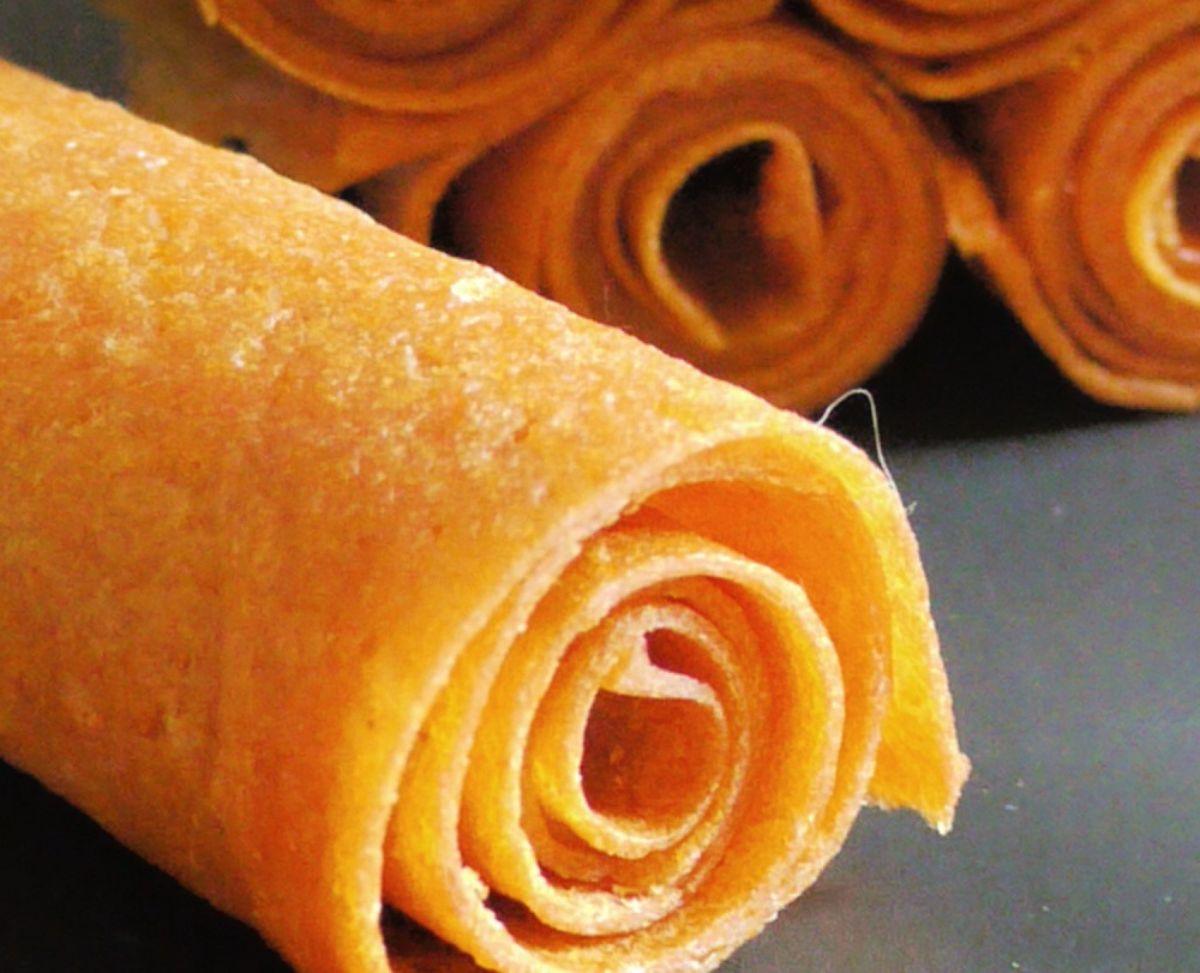 Blending sweet potato and apple creates a unique and delicious flavor profile. Imagine the sweet and slightly tangy taste of apple combined with the earthy sweetness of the sweet potato, all in one chewy, satisfying bite.
Plus, this snack is naturally vegan and gluten-free, making it a crowd-pleaser for all.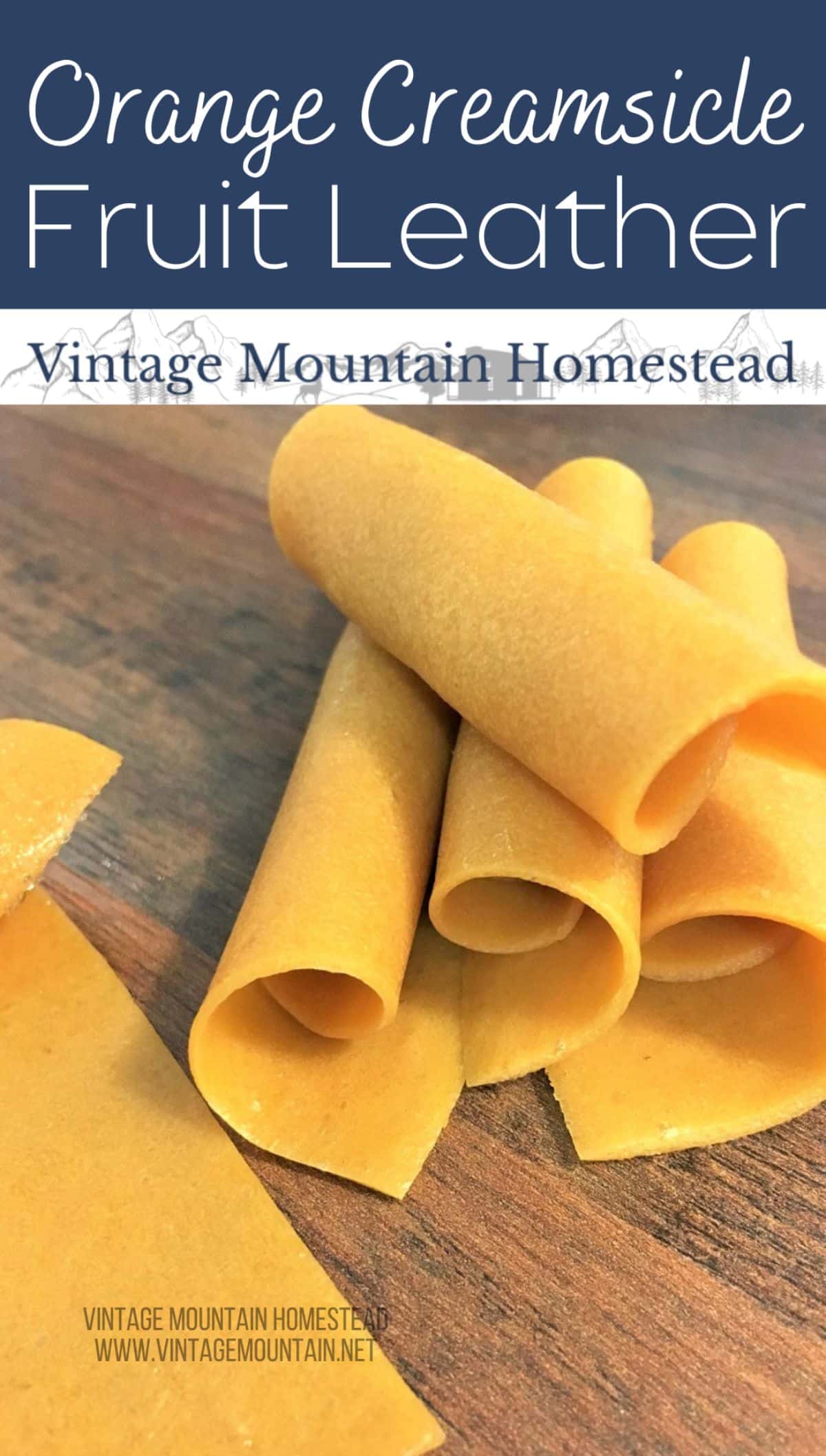 Do you remember those hot summer days when you were a kid, and you'd run to the ice cream truck for a refreshing creamsicle? You can recreate that creamy, fruity goodness with orange creamsicle fruit leather!
This dehydrated snack is perfect for satisfying your sweet tooth without all the added sugars.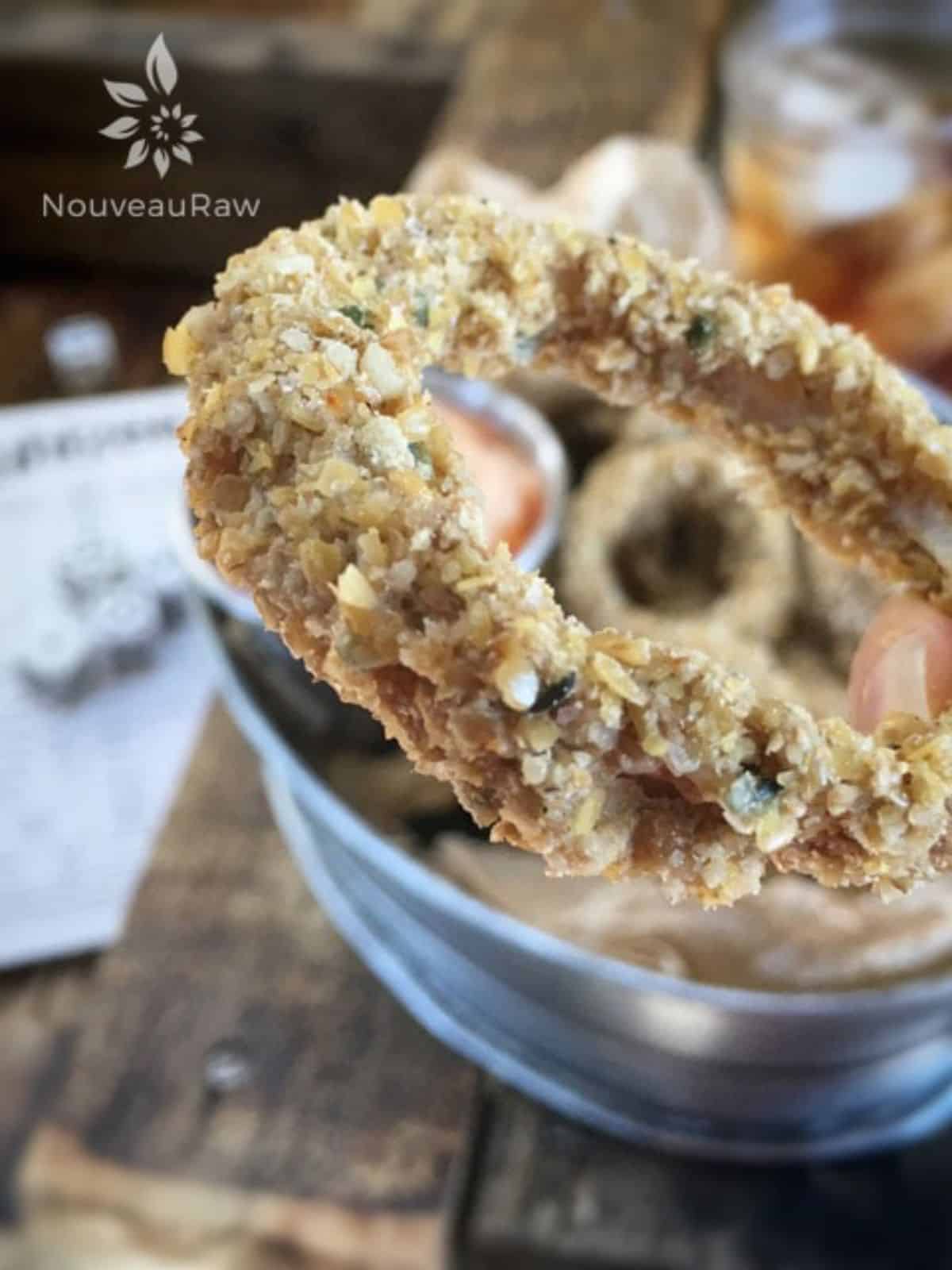 These savory snacks are perfect for craving something with some heat. Dehydrating the onions leaves you with a crunchy texture that is perfect for snacking or adding to a sandwich.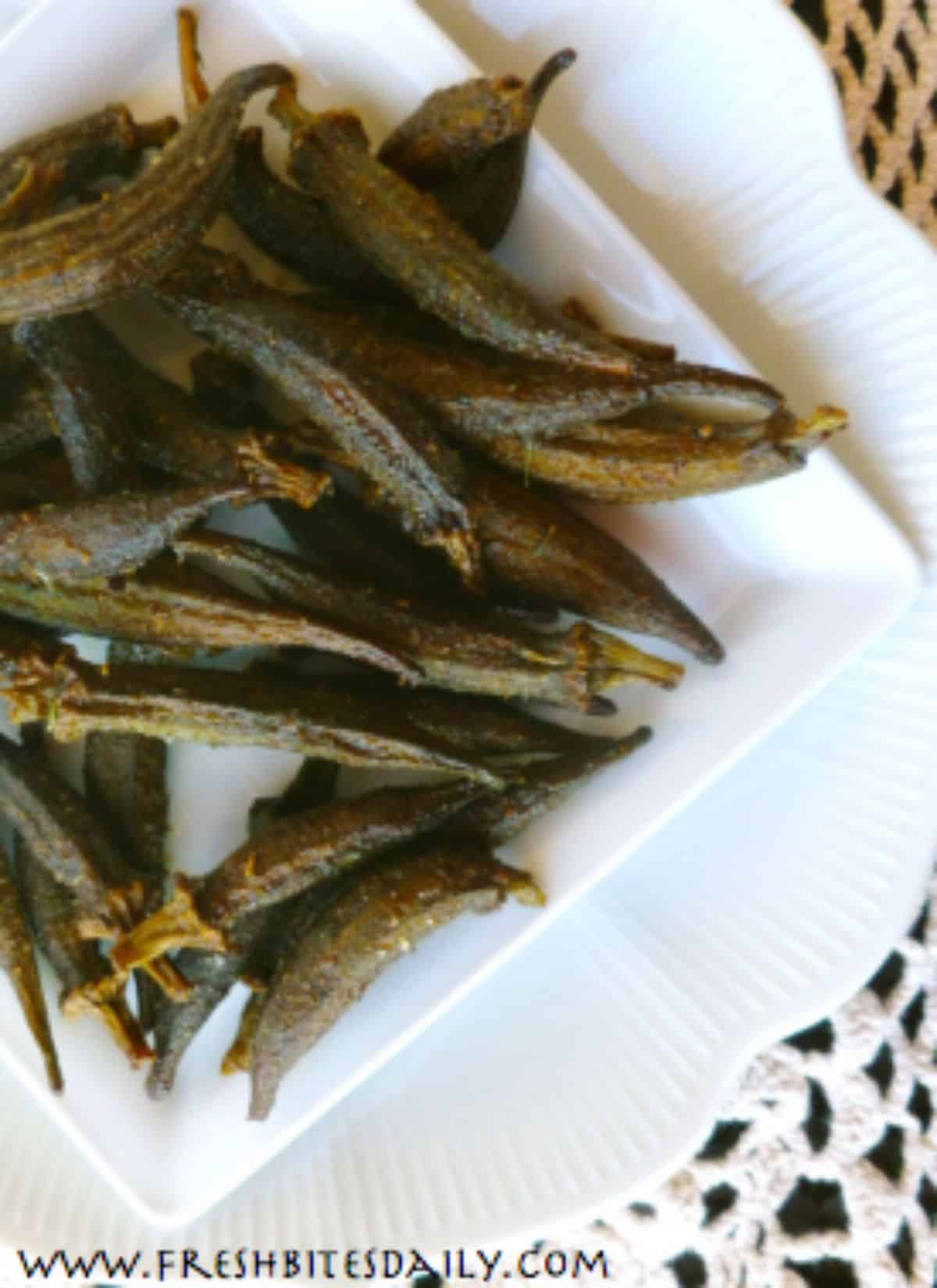 You can use dehydrated okra to add a bit of crunch to your salads or flavor and texture to your soups and stews. It's also great as a snack, especially when seasoned with salt and pepper.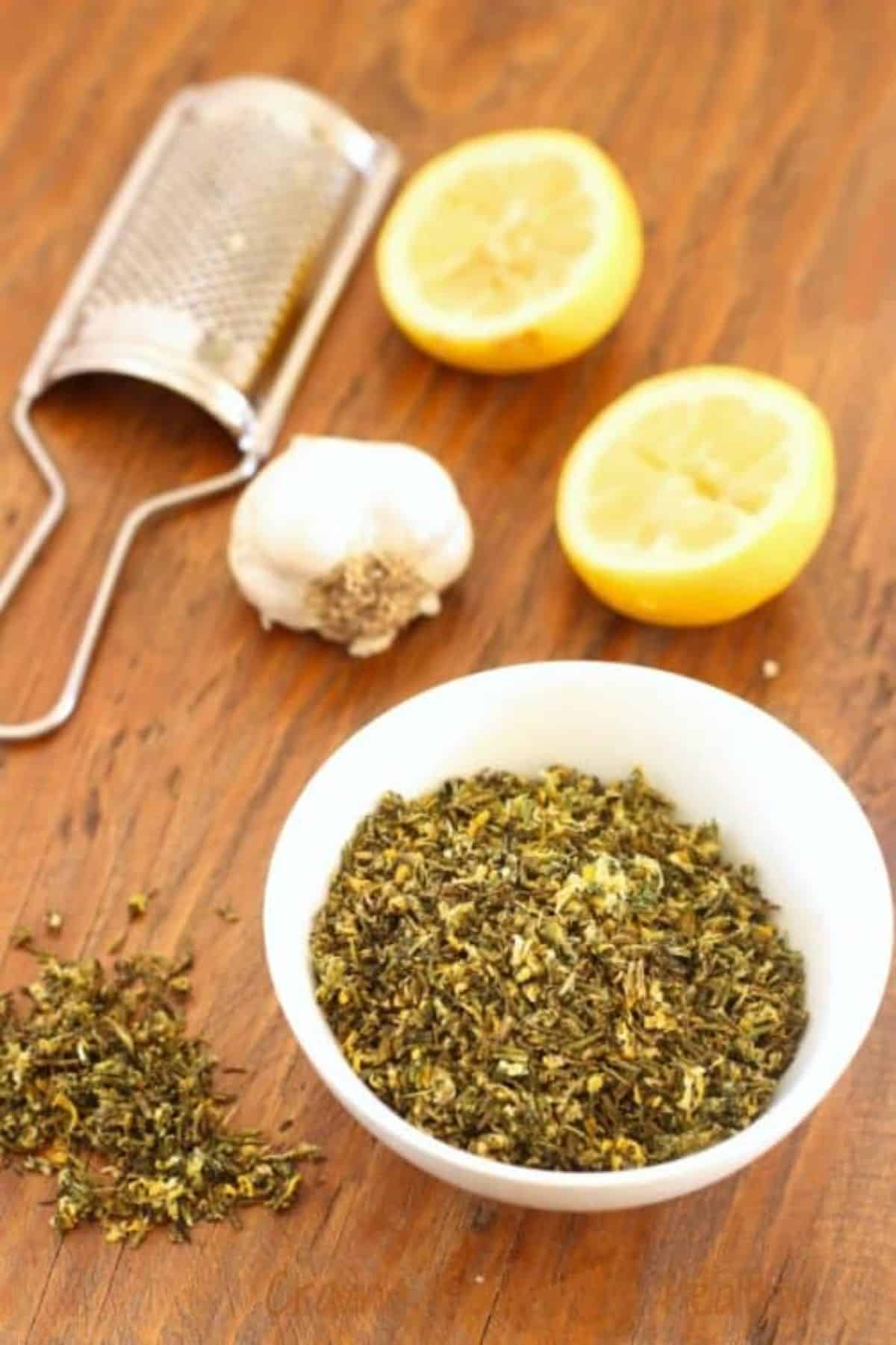 This herb mix perfectly balances savory, citrusy, and earthy flavors. The rosemary and thyme add an aromatic earthiness, the lemon provides a tangy citrus flavor, and the garlic gives it a nice kick. It's the perfect addition to any kitchen pantry and will elevate your cooking game.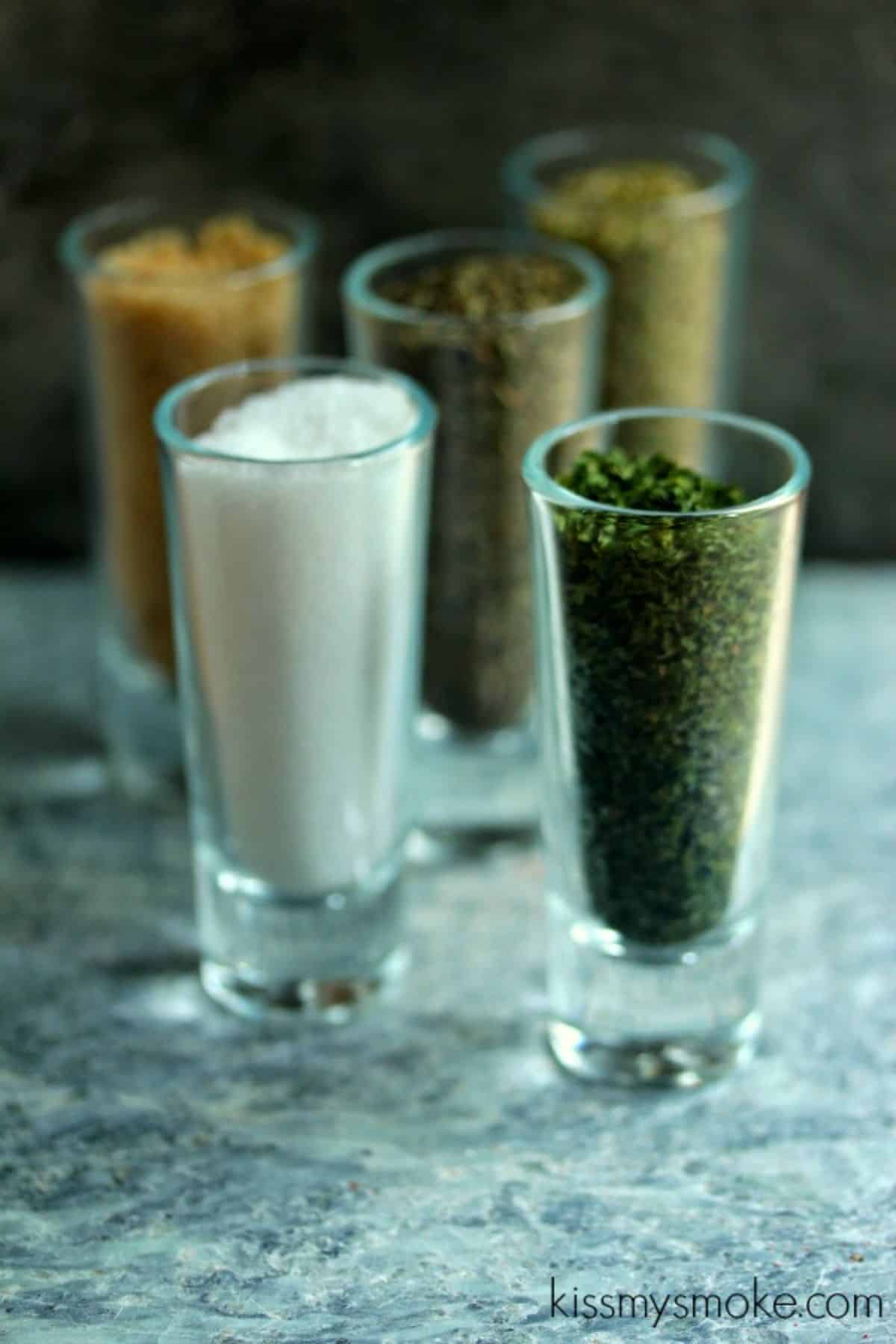 This mixture will elevate any dish. Dehydrating the herbs helps concentrate their flavors, resulting in a more potent seasoning that can add depth to soups, stews, sauces, and more.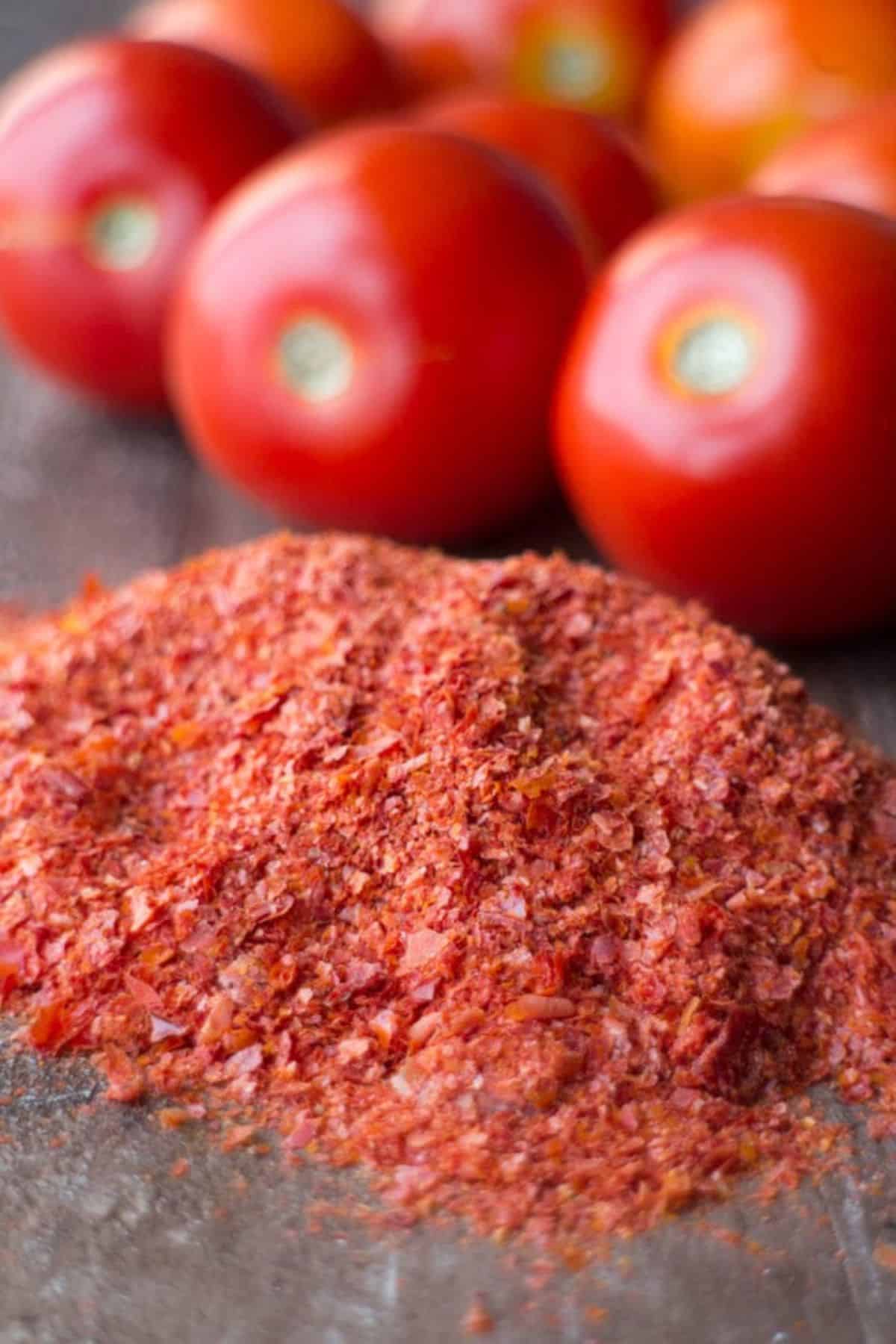 Tomato powder is a dehydrated form of tomatoes, packed with the same delicious flavor and aroma. You can make this powder by dehydrating fresh tomatoes using a dehydrator. This powder will surely add rich tomato flavor from soups and stews to dips and sauces.
Final Thoughts
Dehydrator recipes offer a fantastic way to create healthy and delicious meals while preserving the nutrients and flavors of your favorite foods. With a dehydrator, you can easily make snacks, breakfast, lunch, and dinner options suitable for any occasion.
Whether you're a vegan, vegetarian, or a meat-lover, there are dehydrator recipes that cater to every dietary preference. We hope these 37 dehydrator recipes inspire you to start experimenting with your dehydrator and create your unique healthy, and delicious meals.