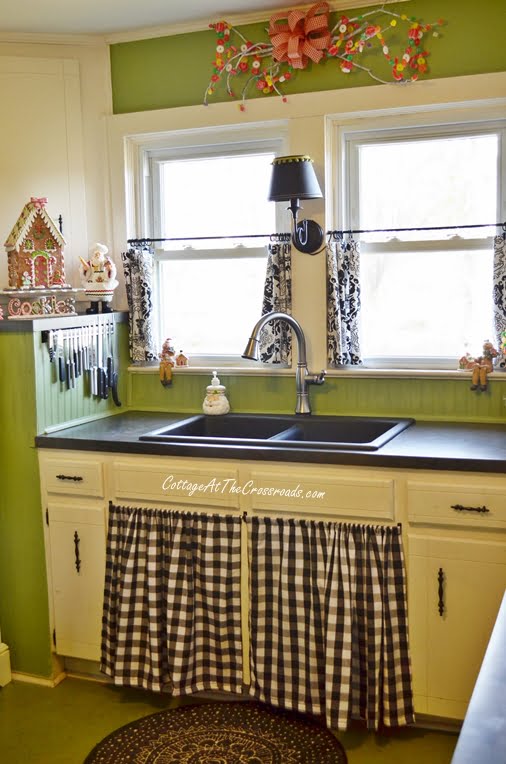 It's almost Christmas time and the kitchen is all decorated with a gingerbread theme this year.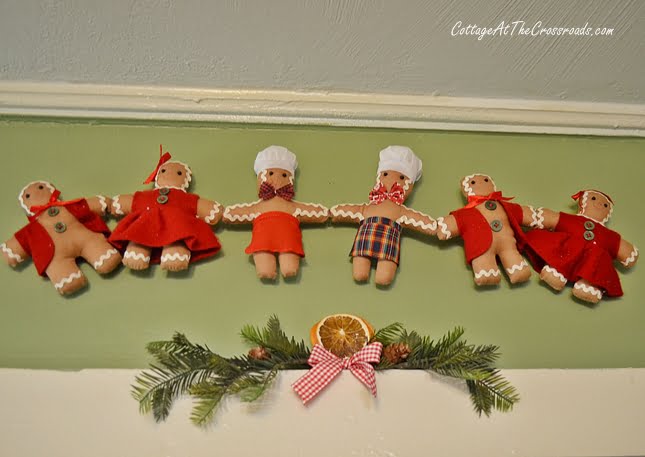 This all came about when I went to a dear friend's garage sale and saw these cuties. As soon as I spotted them, I knew they were coming home with me. Her grandchildren had enjoyed them for many years, but now our grandgirls will get the pleasure of seeing them this year.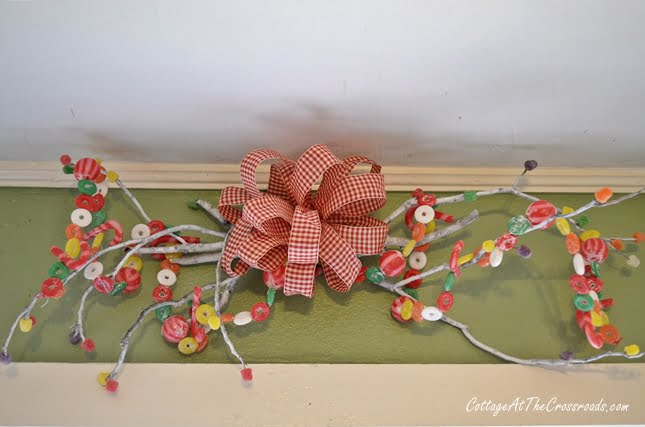 This candy garland came with the gingerbread people and I hung it on some spray painted sticks adorned with spice drops.
And I made this little topiary to go with it. In the window is a gingerbread girl with a house that lights up.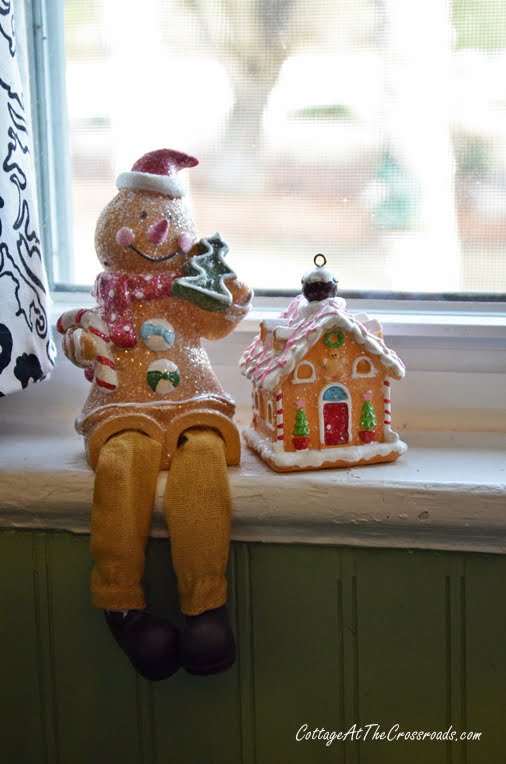 And there's a gingerbread boy and another house in the other window.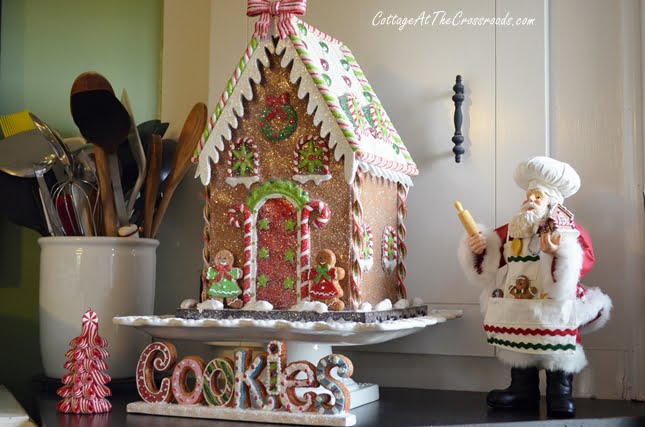 In the corner, there is a large gingerbread house and a baking Santa. He's holding a gingerbread house, too!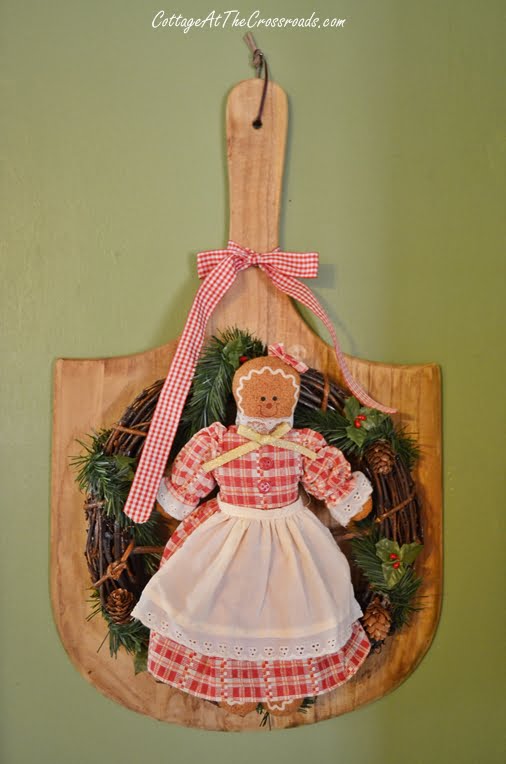 It seems like everywhere I looked this year, I saw gingerbread people. I found this girl on a wreath at the auction. Thank heavens no one wanted her because I picked her up, took off a dated ribbon, washed her apron, and she was good to go!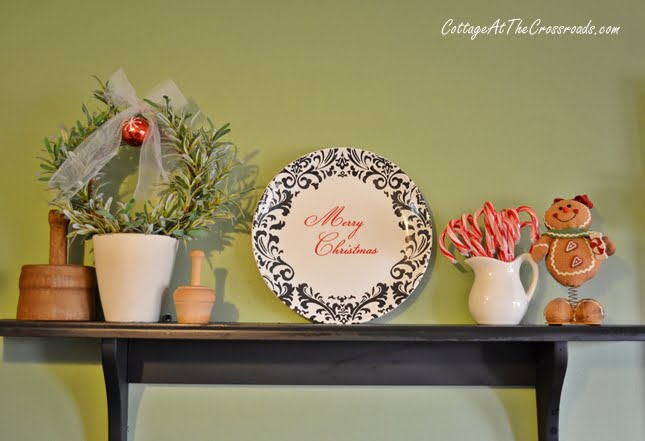 Above the range on a shelf is---you guessed it! Another gingerbread girl!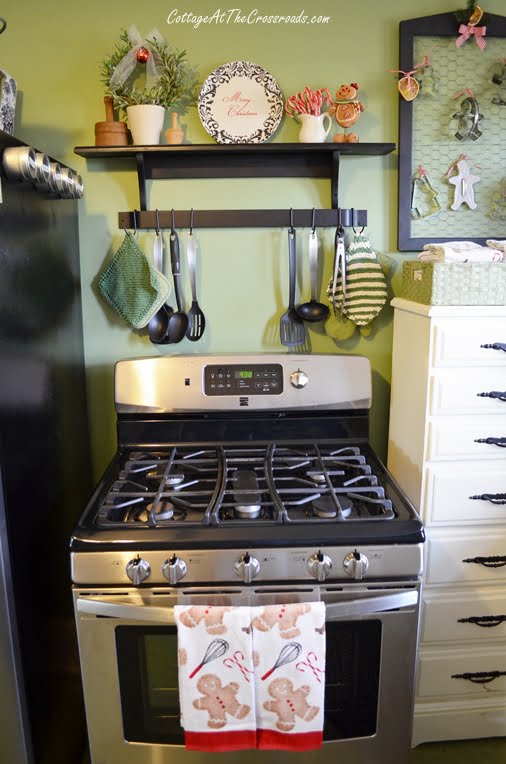 I had a gingerbread boy pot holder above the range, but I guess he up and ran away! (He's behind the range-I guess he'll get quite toasty!)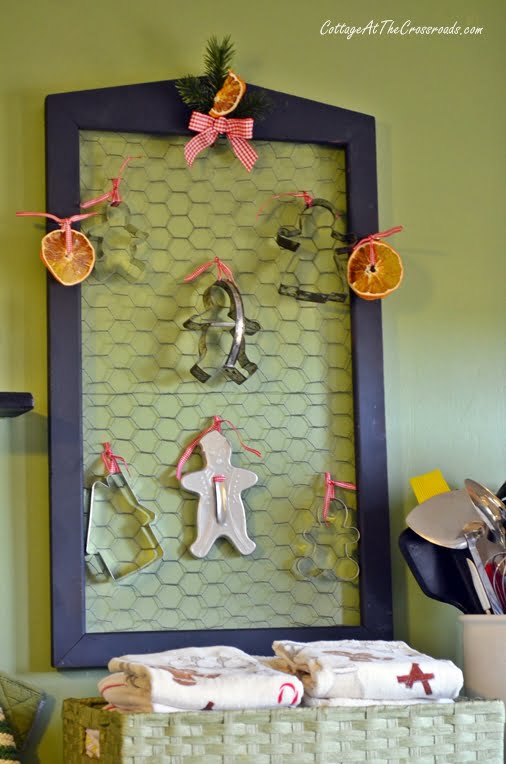 On my chicken wire frame, I've displayed some cookie cutters and dried oranges.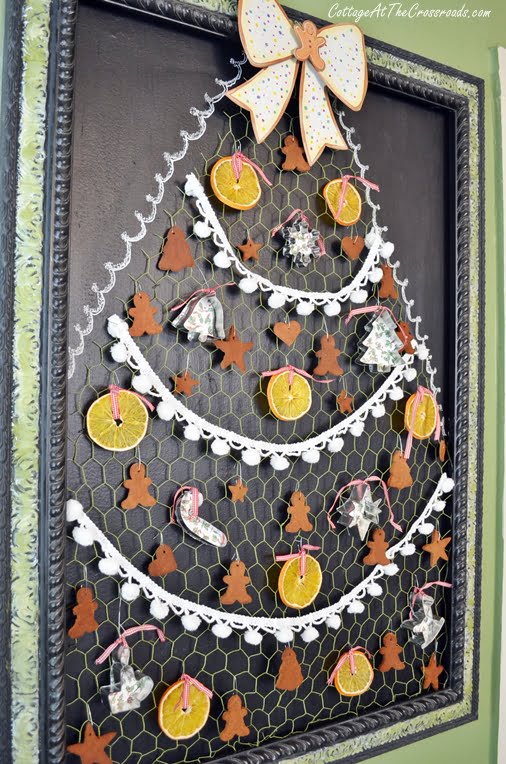 More cookie cutters, dried oranges, and cinnamon ornaments are on the chicken wire tree on the other side of the kitchen. Those cinnamon ornaments smell wonderful each time I pass by the tree!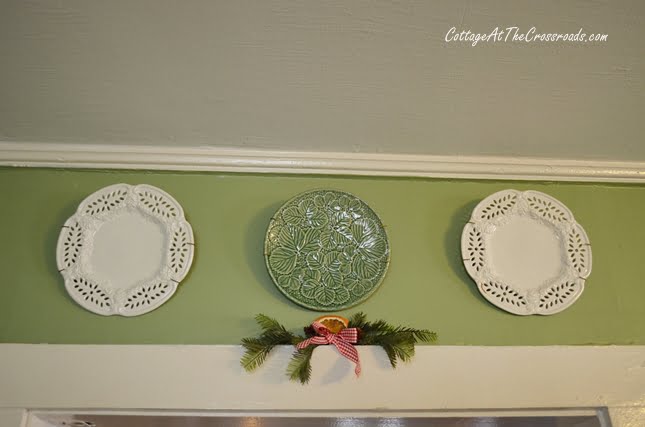 Since I had some dried oranges left over, I used them in a few more areas of the kitchen.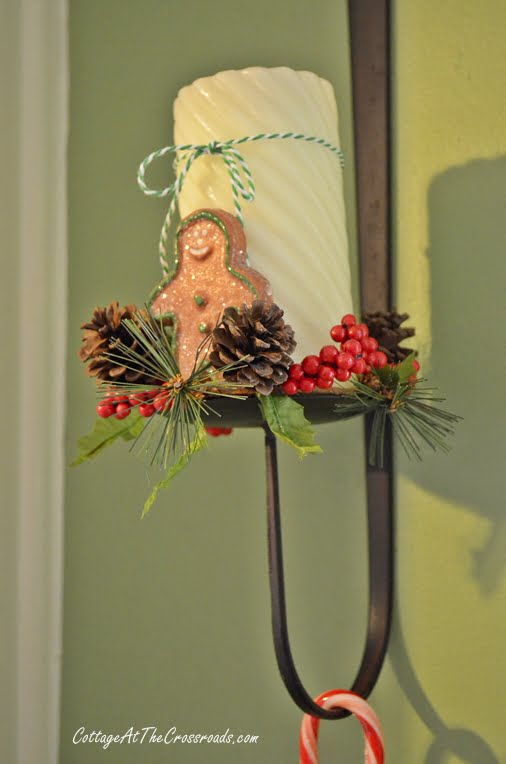 Another gingerbread boy is hanging out near the back door.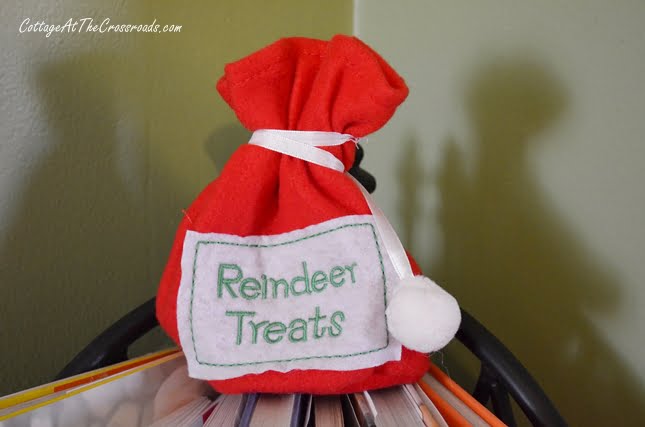 Couldn't resist this little bag of reindeer treats that the grandgirls can help me fill.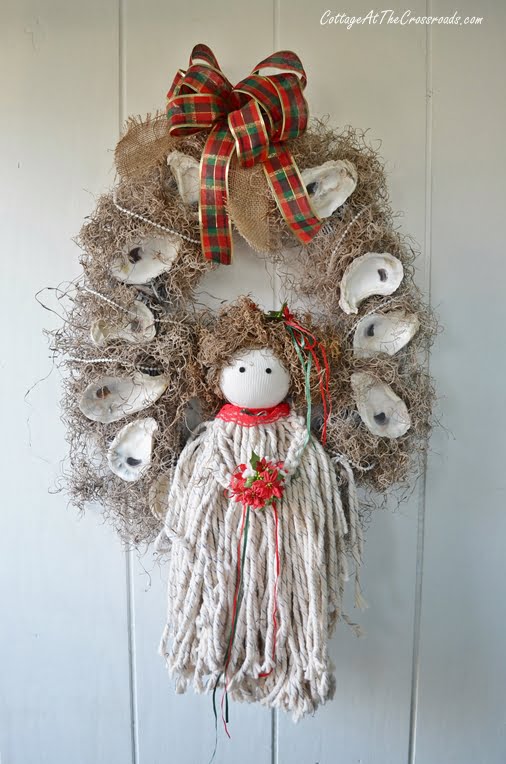 On the back porch, I have this mop angel sitting in the oyster shell wreath that I made a few months ago.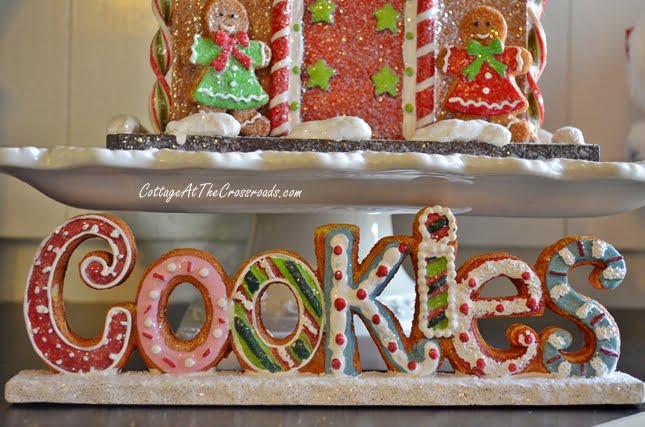 I had fun decorating the kitchen this year for all the sweet ones in my life. How about you?