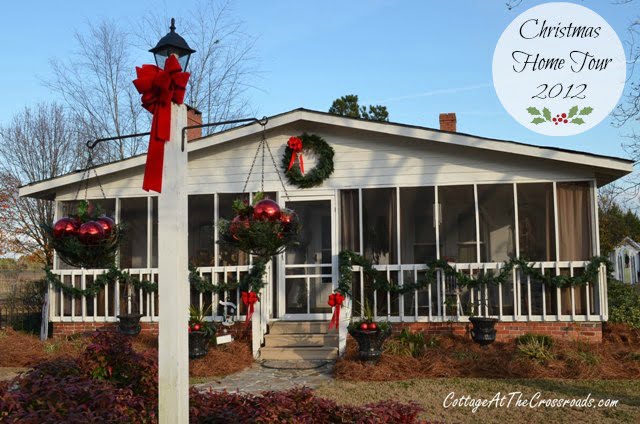 It's hard to believe that Christmas is a week away. All the decorations are up so I thought I'd take you on a little tour of our home.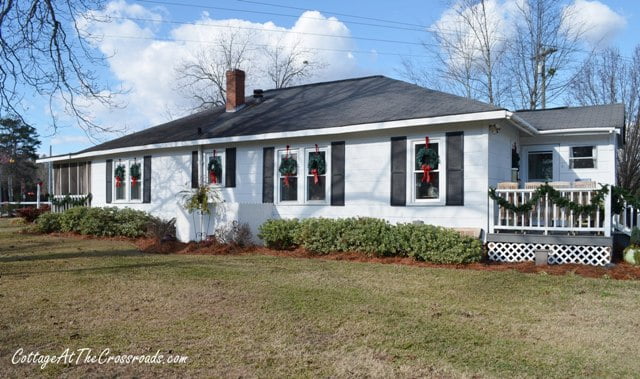 First, I'll show you the decorations outside.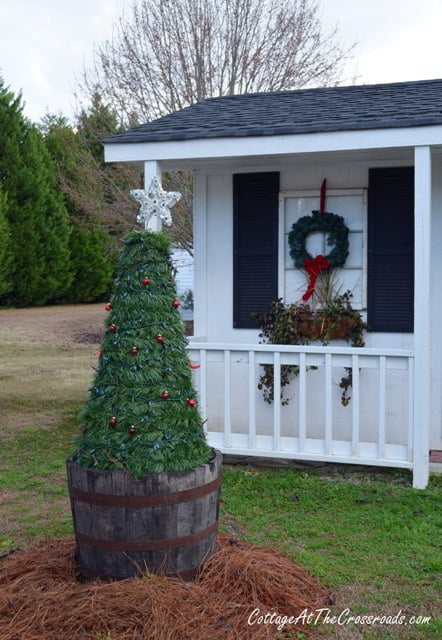 This is our outdoor tree.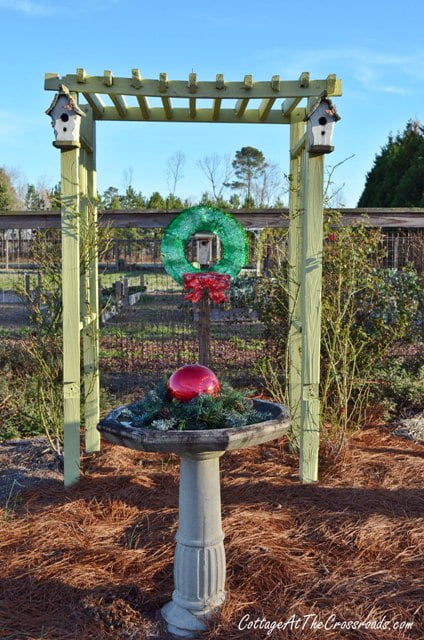 This wreath looks really pretty when it's lit at night.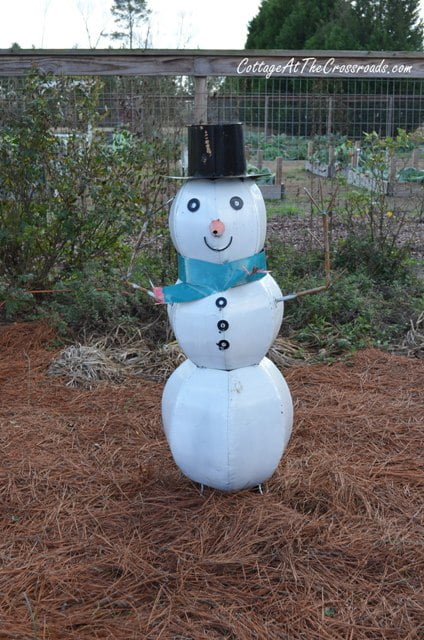 Our snowman is new this year. We found him at the auction a few weeks ago.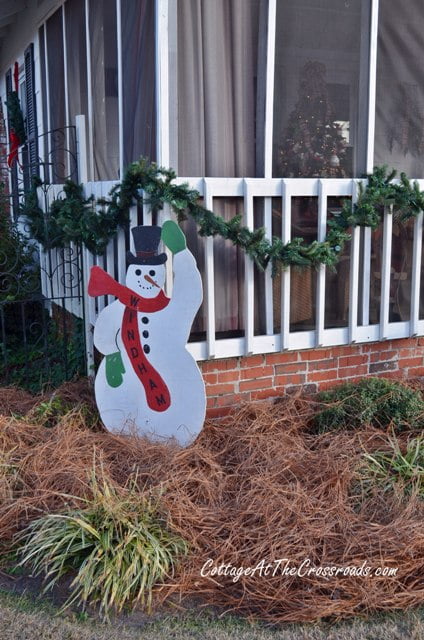 But this snowman is really old. It belonged to my in-laws and they used it many years.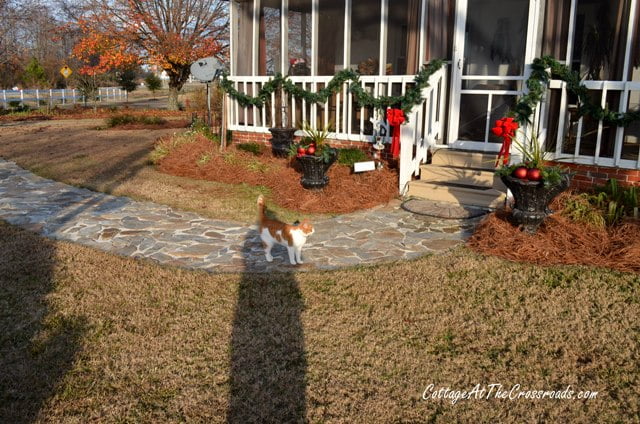 Come on. Let's follow Juicy onto the front porch.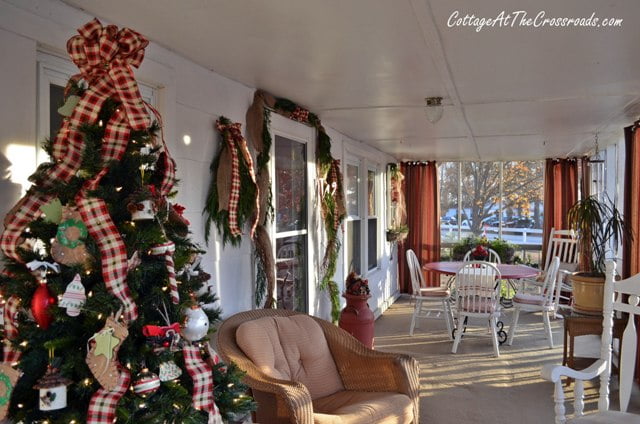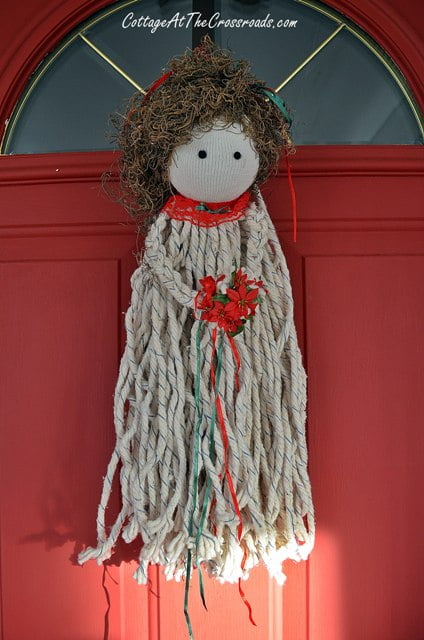 Come on inside!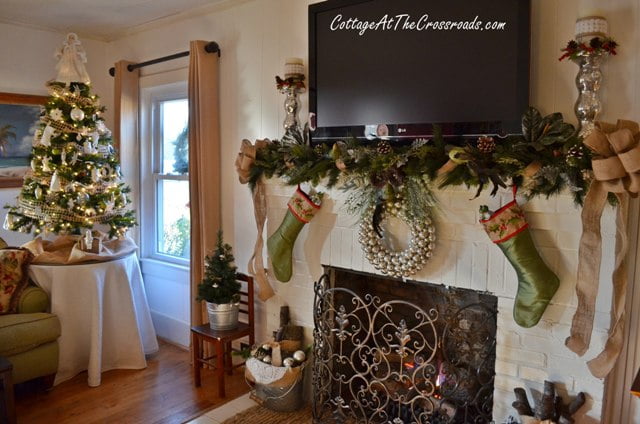 Here's our mantel and tree in our living room along with some other decorations, too.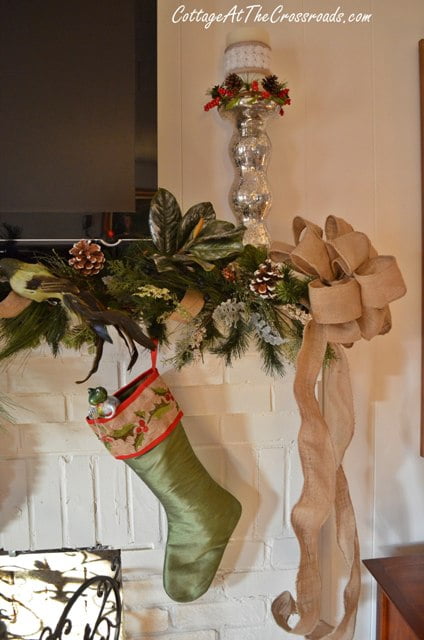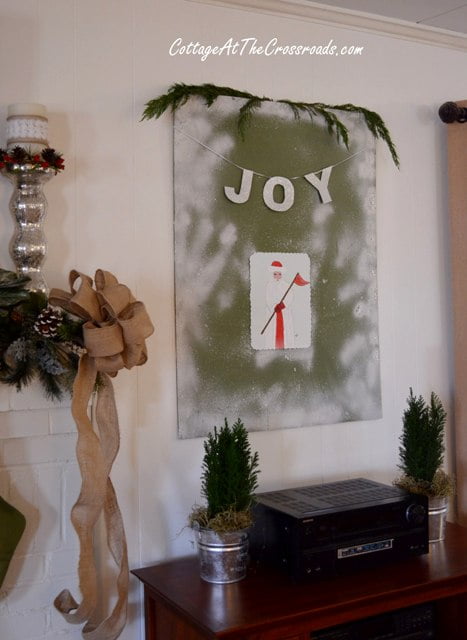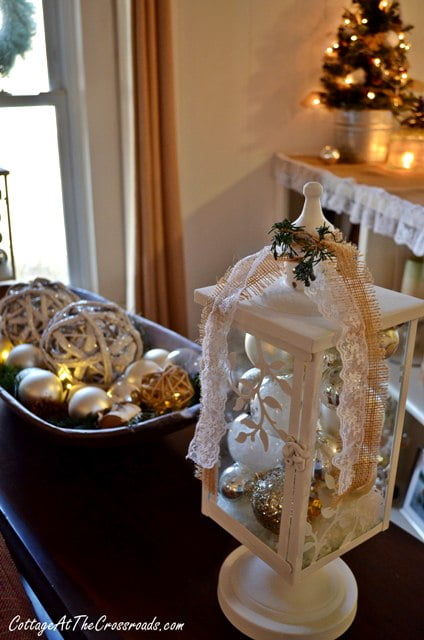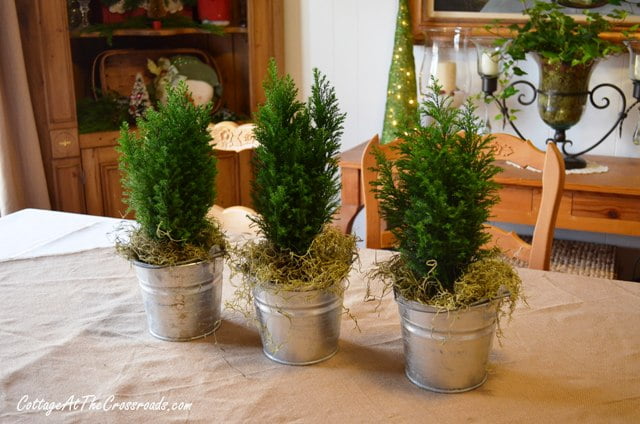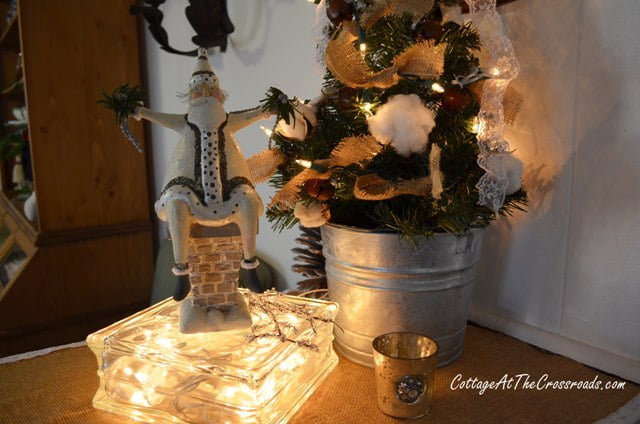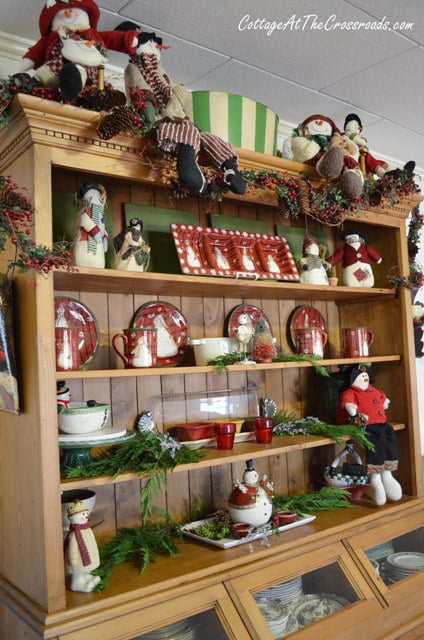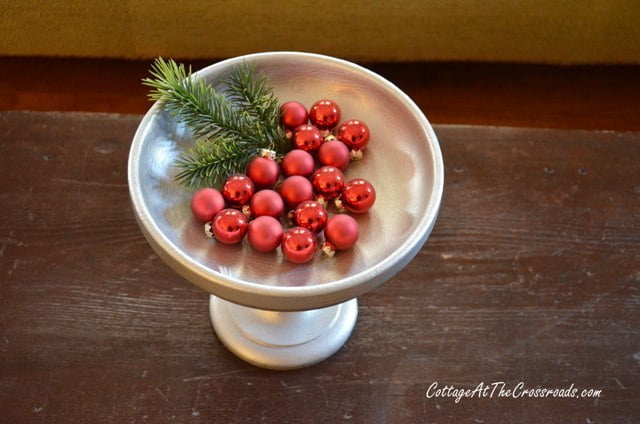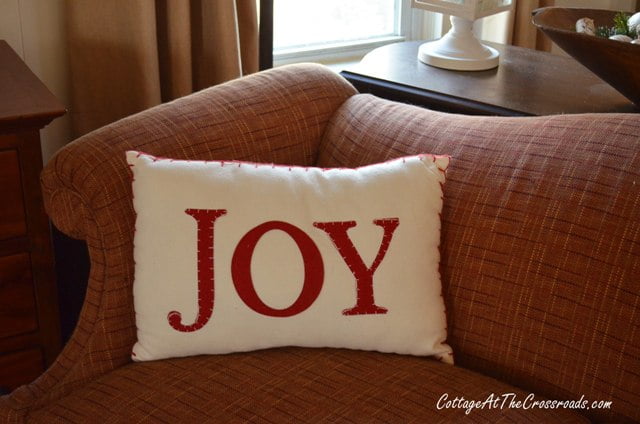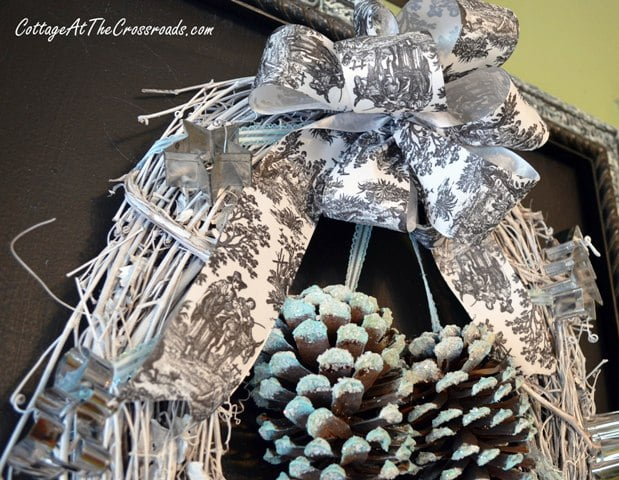 The kitchen is all decorated for Christmas.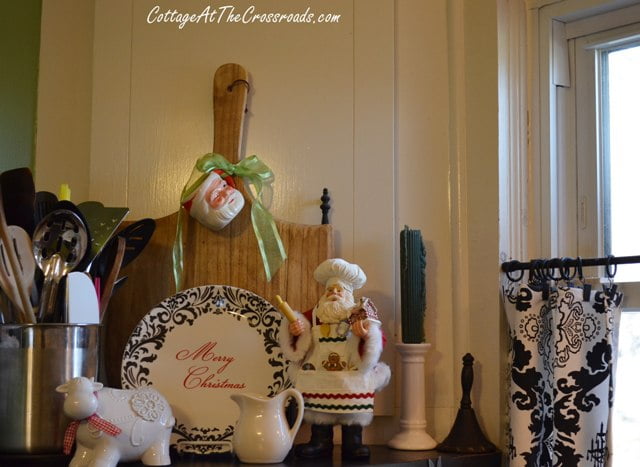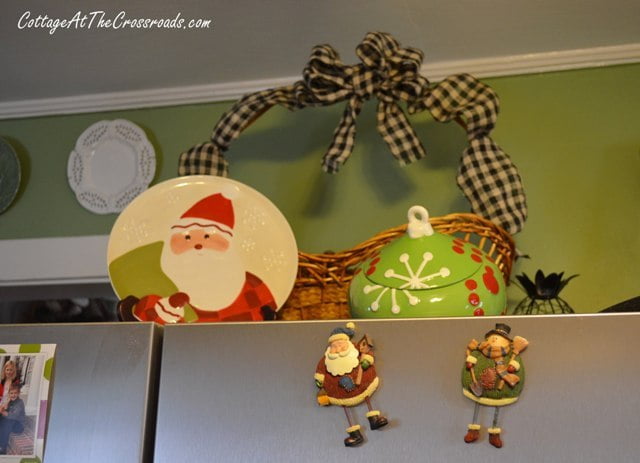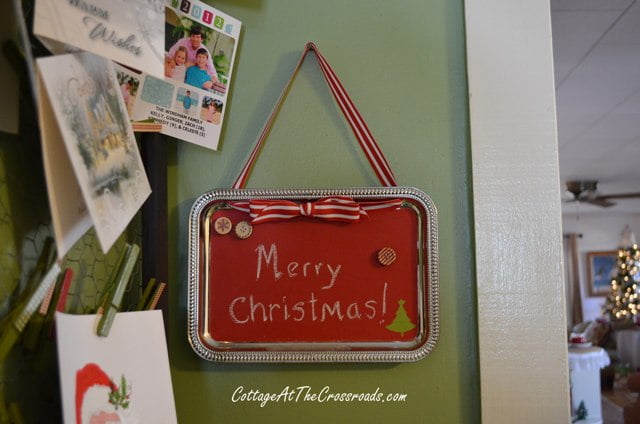 This cute chalkboard on a silver tray was made by my Secret Blogging Santa, Patty. I love the chalkboard, Patty, and I've enjoyed getting to know you through the Secret Santa gift exchange!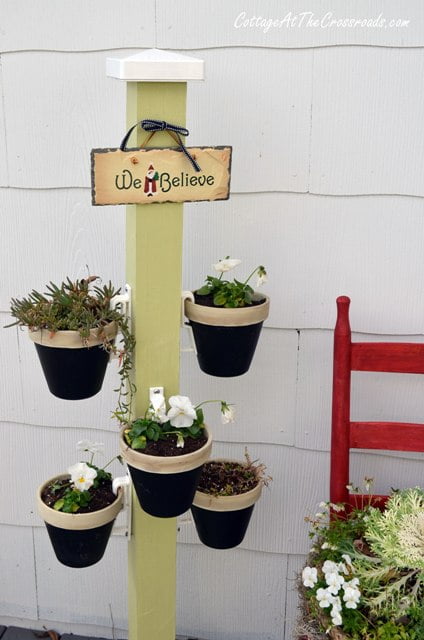 Even the pot stand on our deck got a little Christmas touch!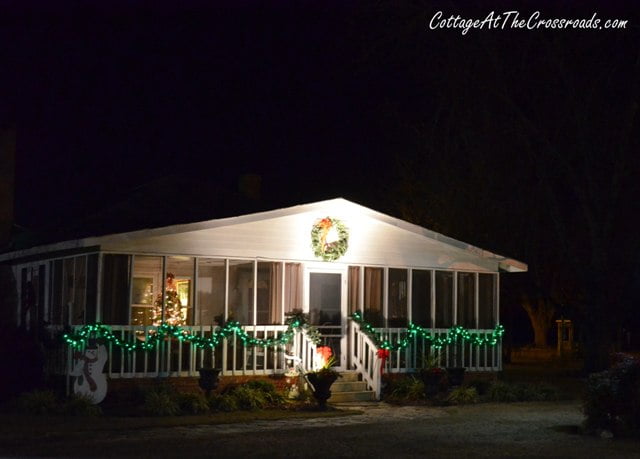 I hope you enjoyed your tour of our home. I'm going to be very busy cooking and baking the next few days. We're hosting my mother's 90th birthday on Saturday and our family's annual Christmas Eve Party next Monday. Whew! Can I get it all done before Santa arrives?