Are you looking for yummy and healthy meal options that won't leave you feeling guilty? Then you've come to the right place because we've got 29 delicious chicken sausage recipes to try out!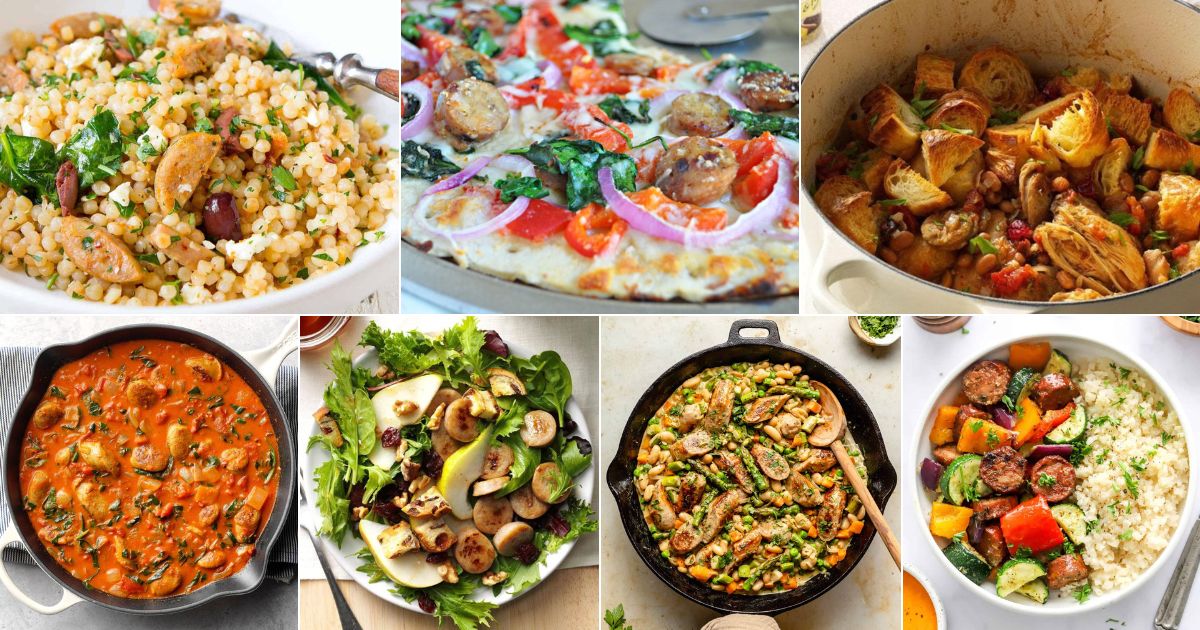 Chicken sausage is not only a healthier alternative to traditional pork sausage but also super versatile. From breakfast to dinner, these recipes will satiate your senses while keeping you on track with your health goals.
Contents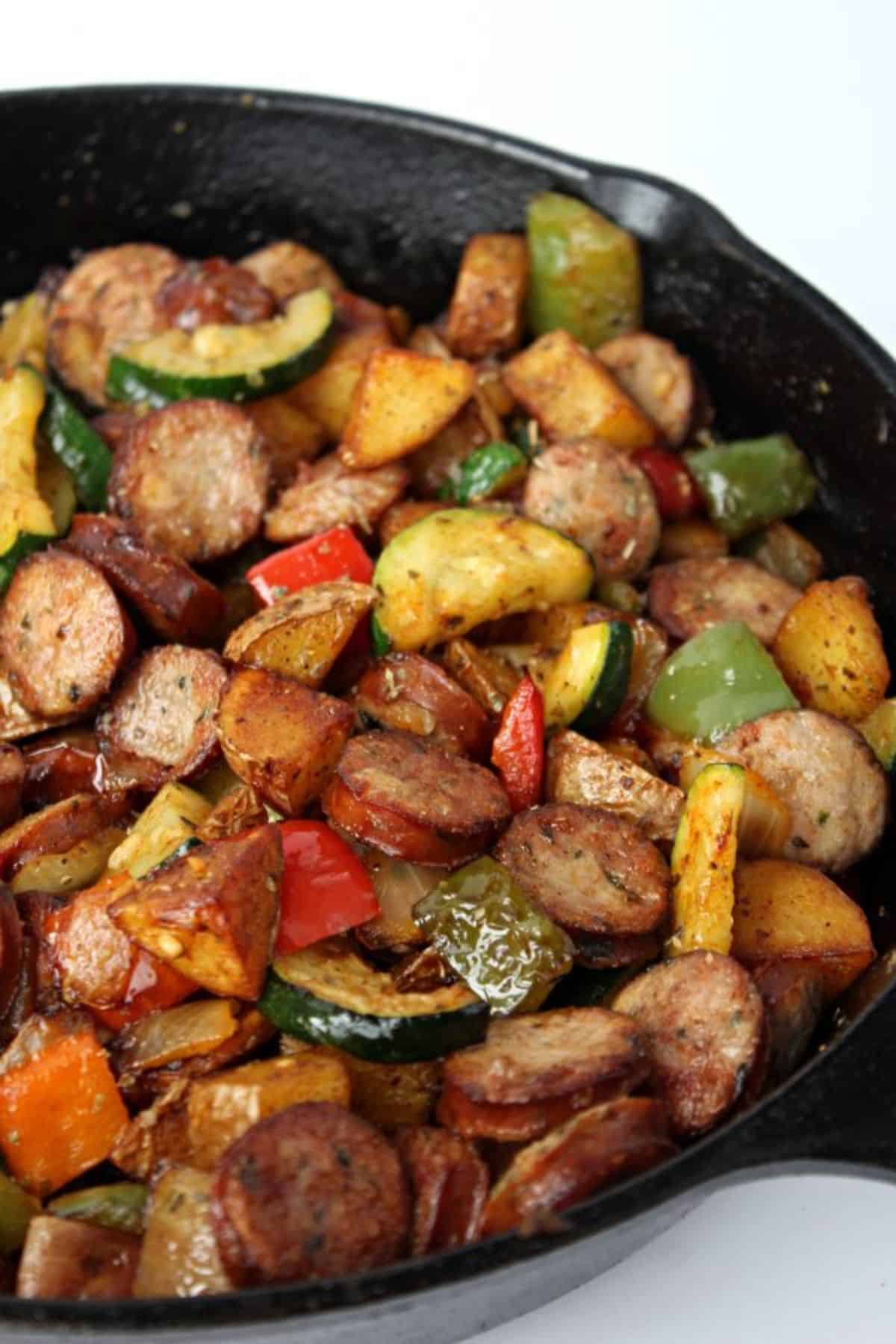 Ah, the Chicken Sausage and Vegetable Skillet - a simple dish, yet packed with flavor. What I love about this recipe is the explosion of flavors in the skillet.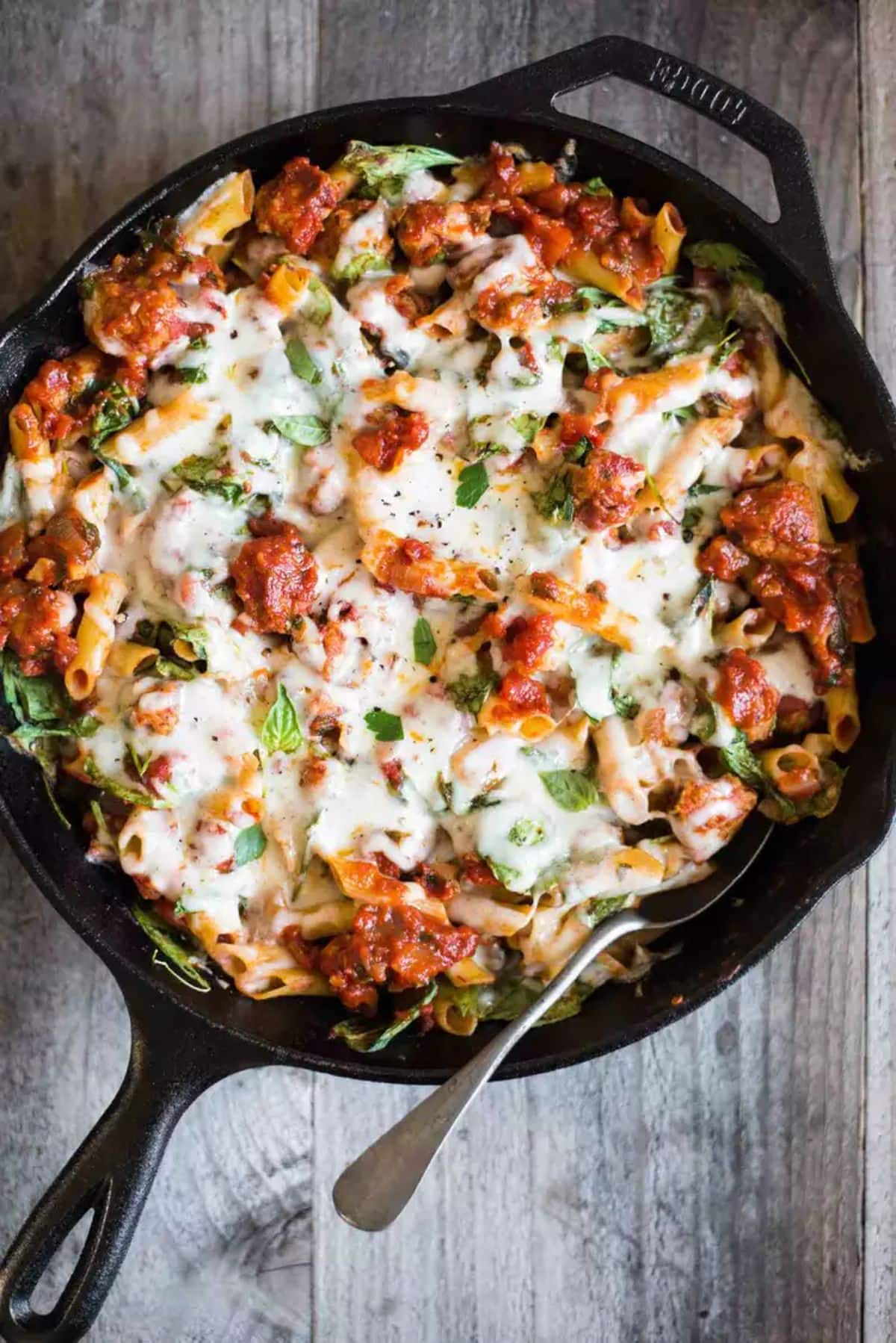 The recipe also calls for some fresh spinach, which adds a bright green color and freshness to each bite. This one-pan meal is easy to make and customizable, so you can add your favorite vegetables or swap out the pasta for a healthier option like quinoa or brown rice.
So, if you're looking for a delicious meal that's quick and easy to make, the Chicken Sausage and Pasta Skillet should be on your list of go-to chicken sausage recipes.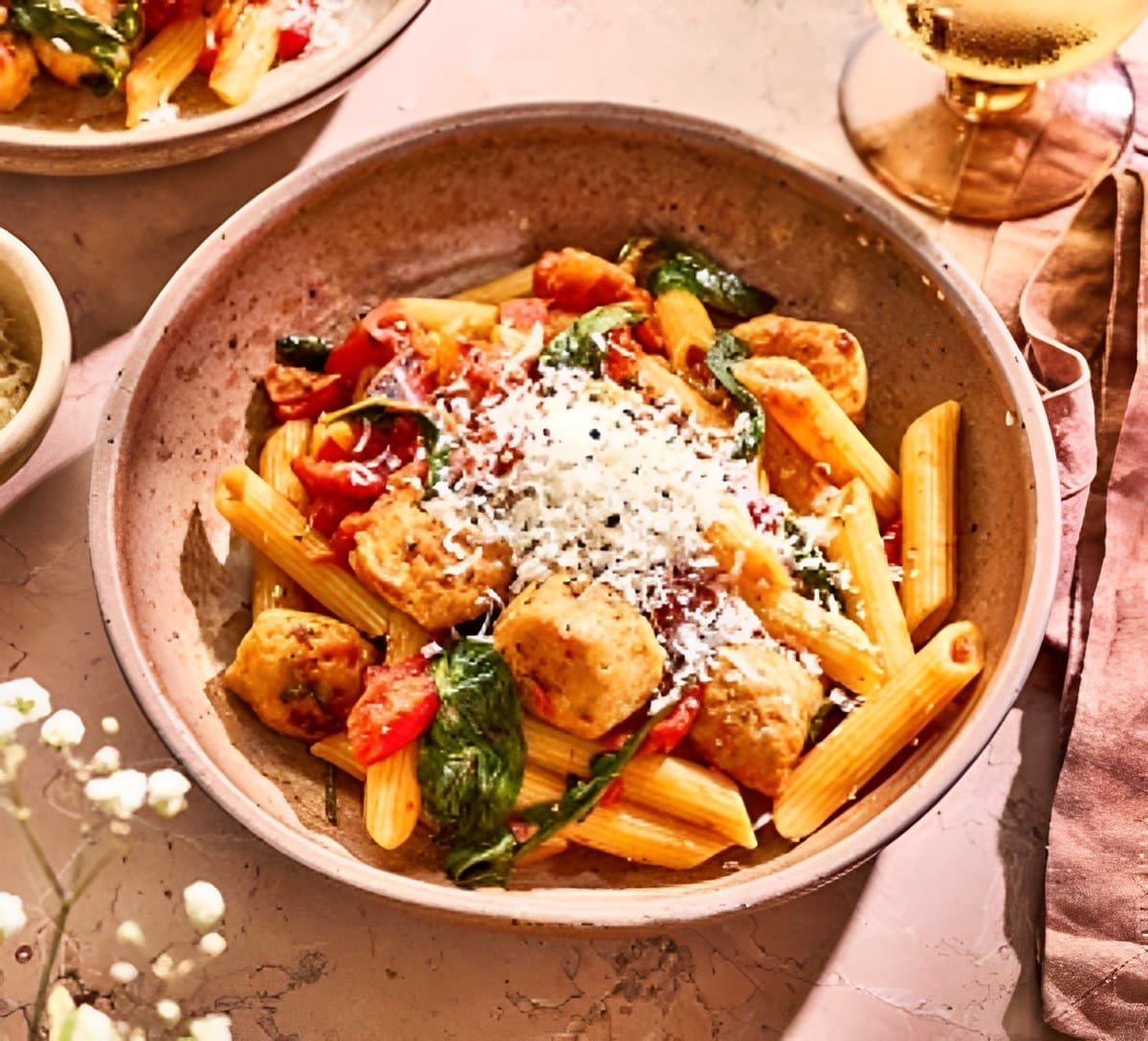 This dish is one of my personal faves. I dream of how the chicken sausage brings a savory and slightly spicy flavor, which pairs perfectly with the al dente pasta and rich tomato sauce. One of my favorite parts of this pasta dish is the fresh garnish.
Adding fresh basil and Parmesan cheese adds extra depth of flavor and creaminess. The amalgam of tender pasta, juicy chicken sausage, and fragrant herbs make this dish the perfect option for a cozy night or dinner party with friends.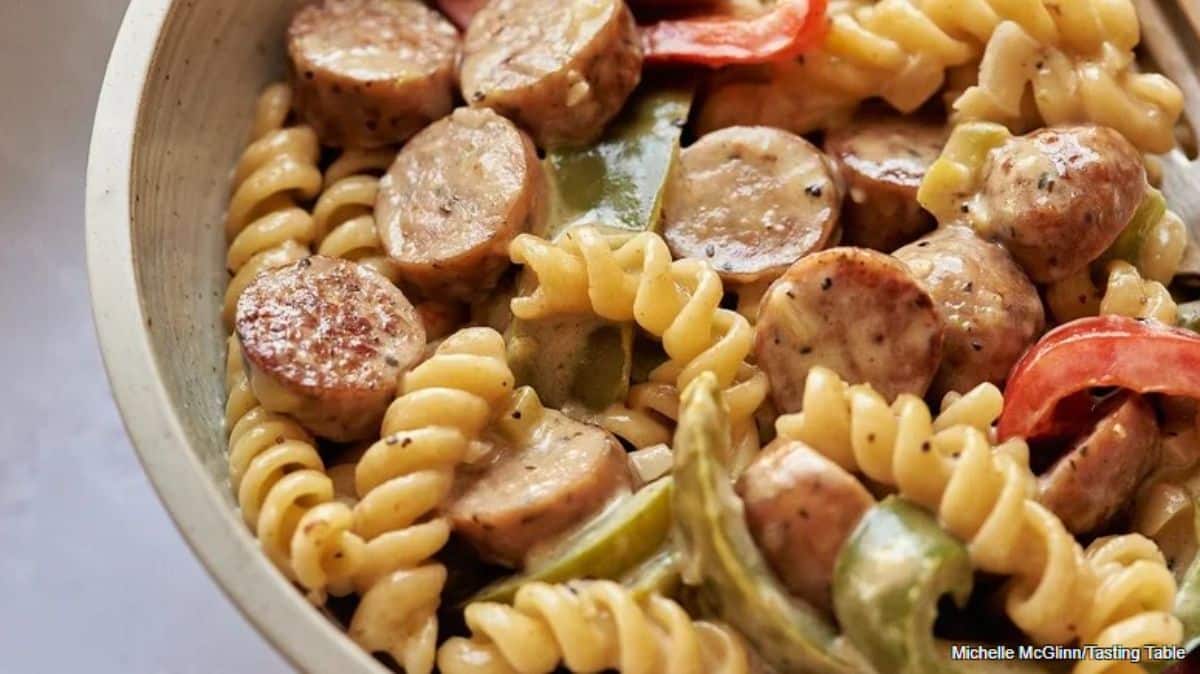 The Chicken Sausage and Bell Pepper Pasta Recipe is a dish that I enjoy making at home. I love how colorful and flavorful it is, and it's also a great way to get some veggies in my diet. The chicken sausage is juicy and pairs well with the sweet and slightly crunchy bell peppers. This dish is comforting in all the right ways.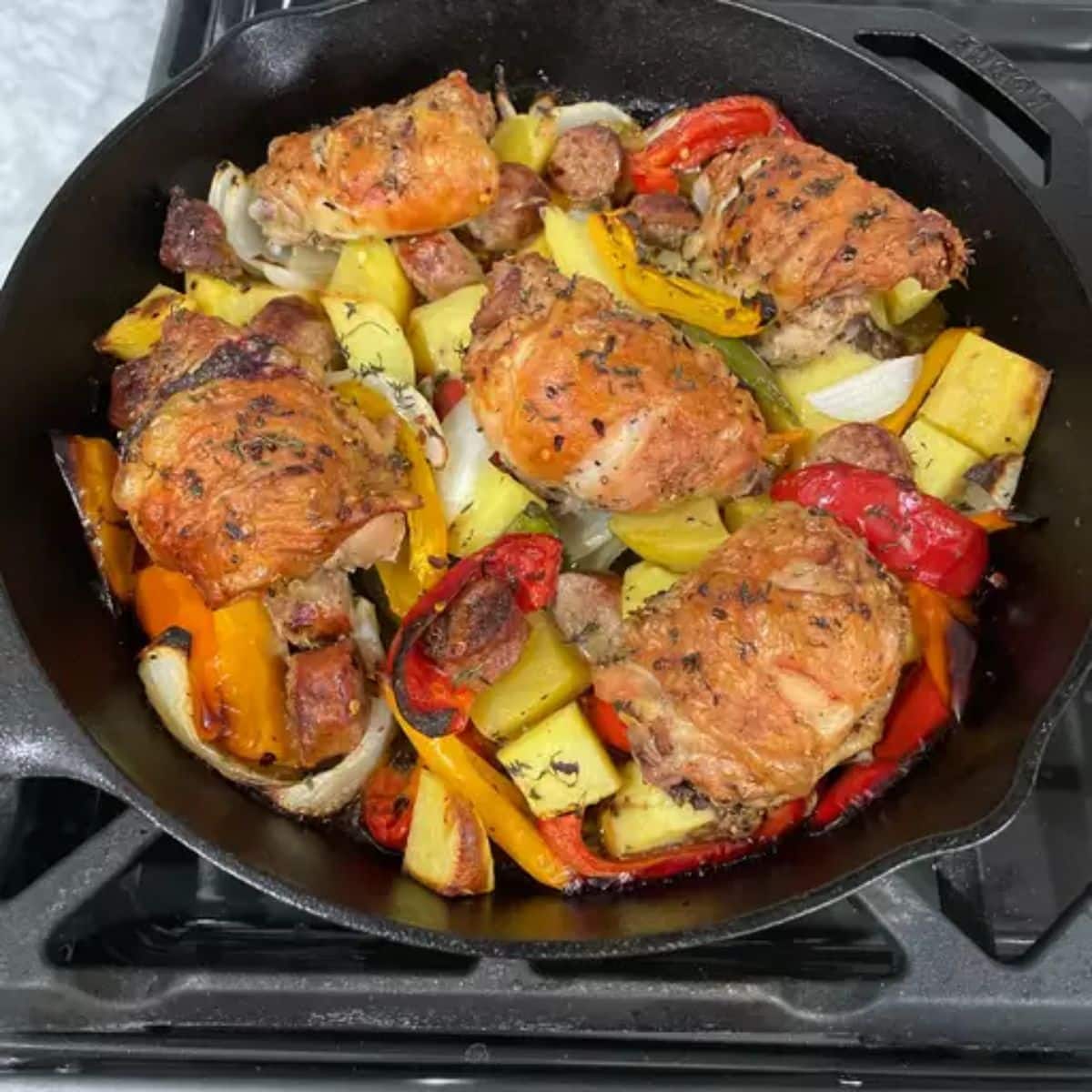 Sometimes the secret to success is simplicity. That statement is certainly true when it comes to this dish. The tender chicken, savory sausage, sweet bell peppers, and crispy potatoes make a delicious and filling dish.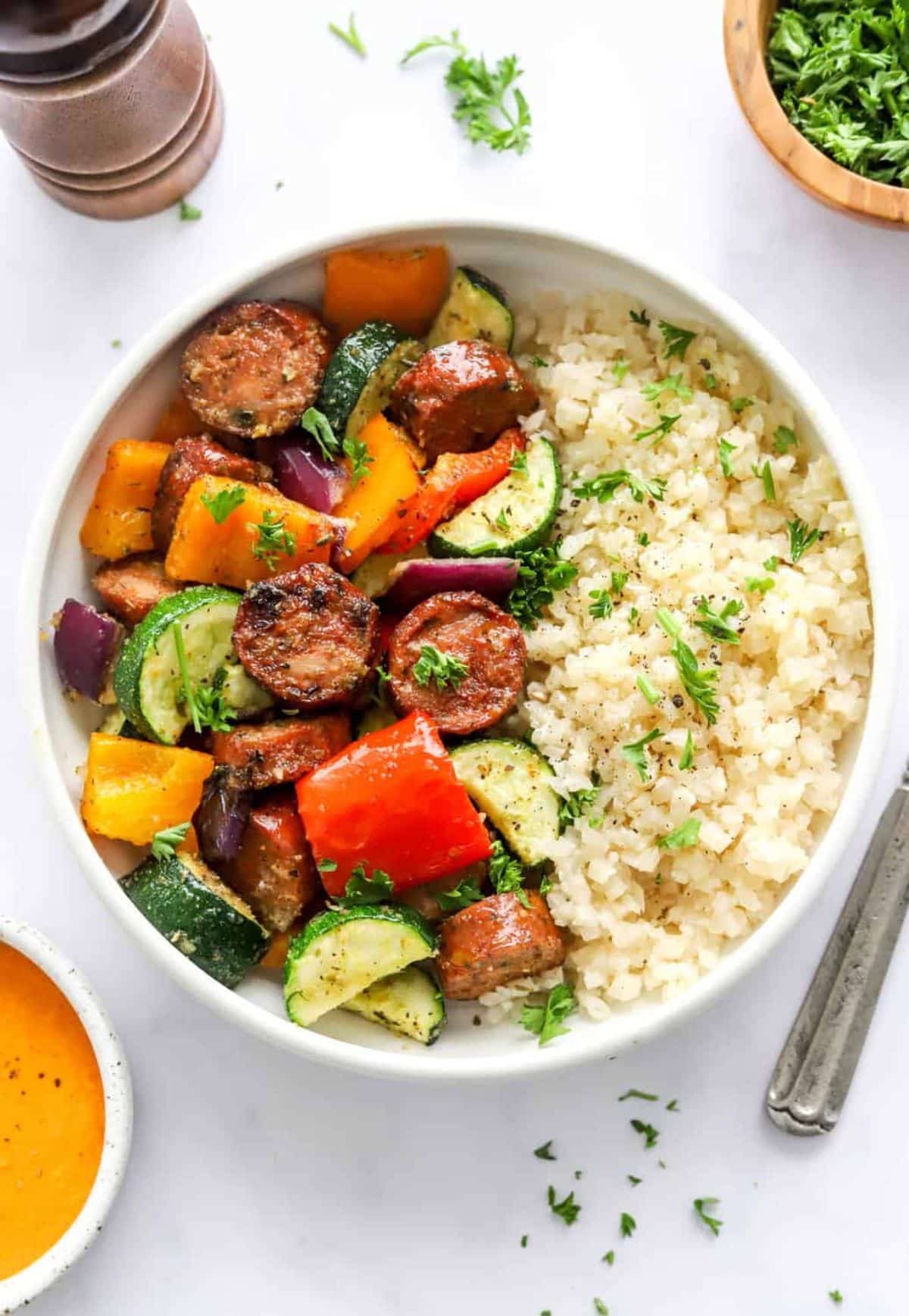 The air fryer method gives the chicken sausage and veggies a nice crispy texture without all the added oil, making it a healthier option than traditional frying. The fresh veggies in this dish balance out the chicken sausage for a satisfying yet light meal.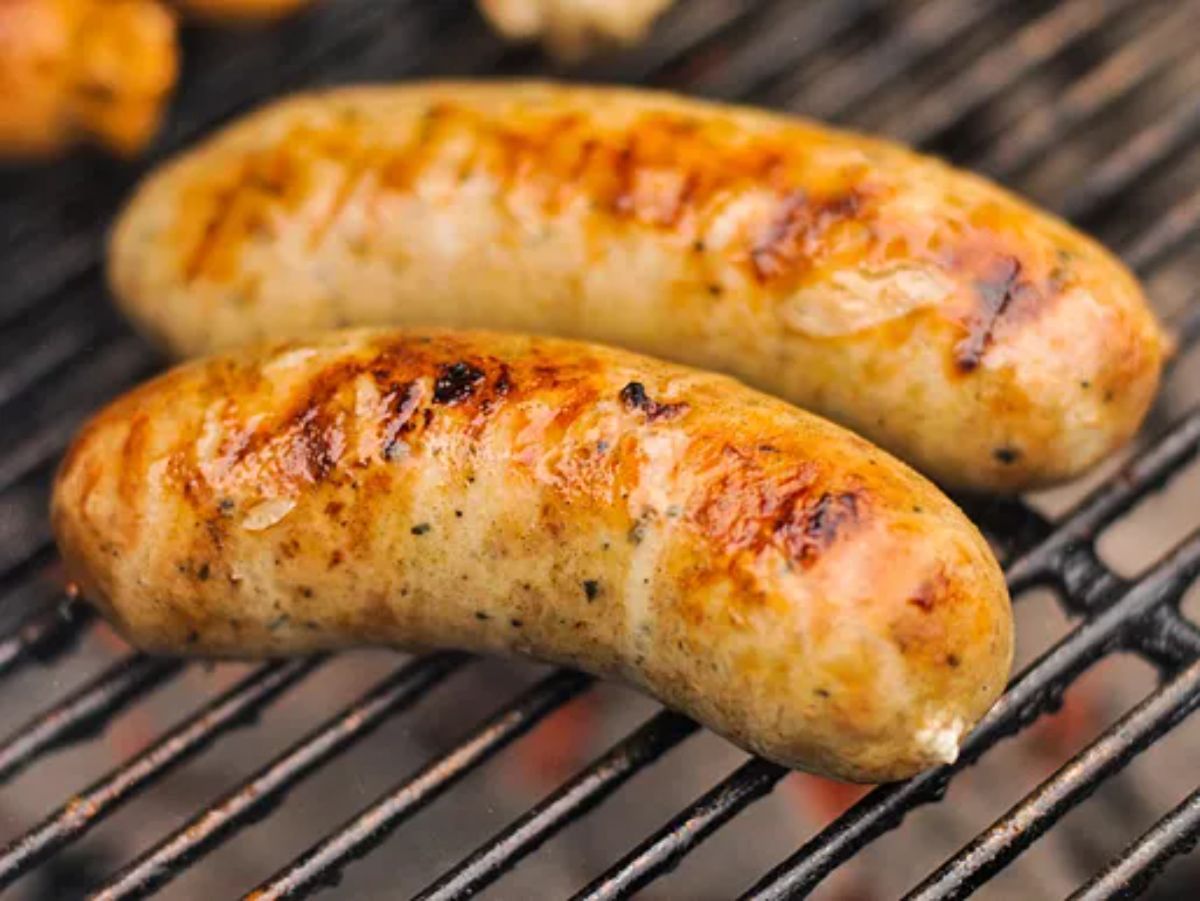 Try this Roasted Garlic and Feta Chicken Sausage recipe if you like bold and flavorful meals. The roasted garlic and tangy feta cheese give this dish a unique and savory taste that's sure to please your taste buds.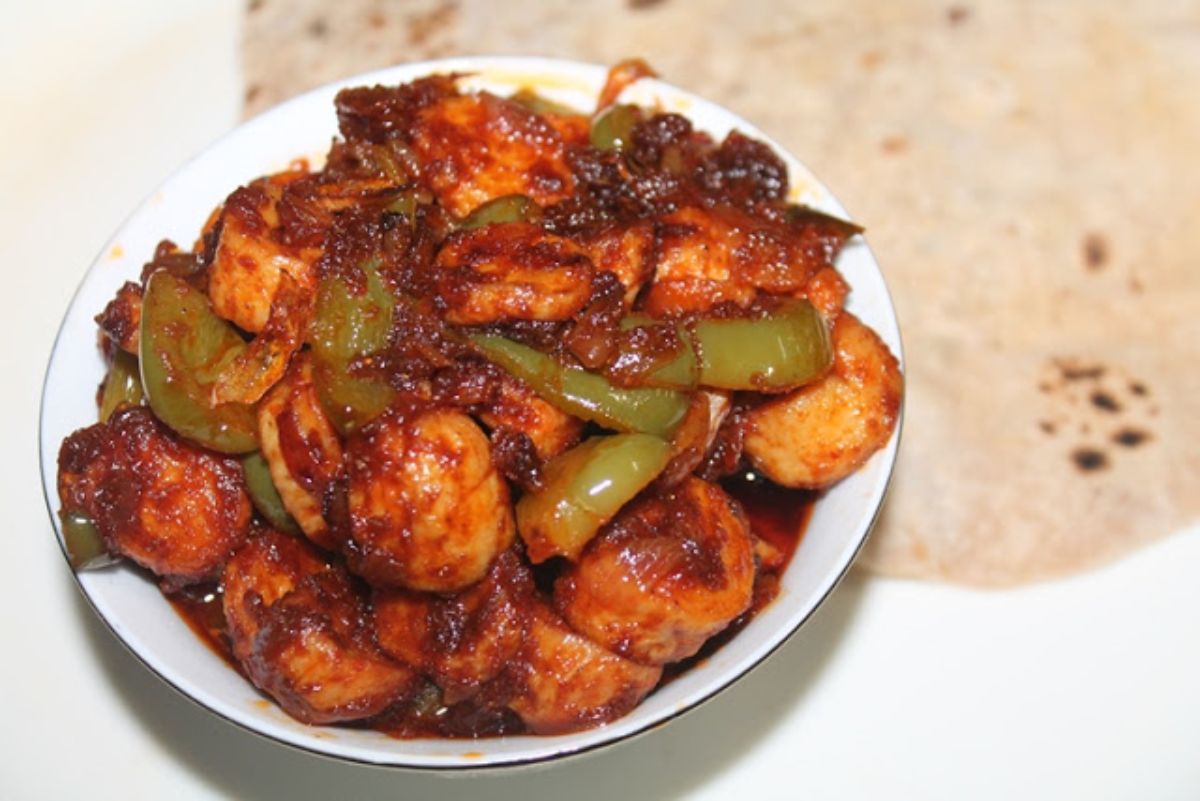 Curry powder makes everything better, and adding some curry to chicken sausage is a recipe for a sensory explosion. One bite of this simple dish, and you will be dancing for joy. The curry seasoning adds a touch of spice and warmth to the dish, making it a great comfort food option during the cooler months.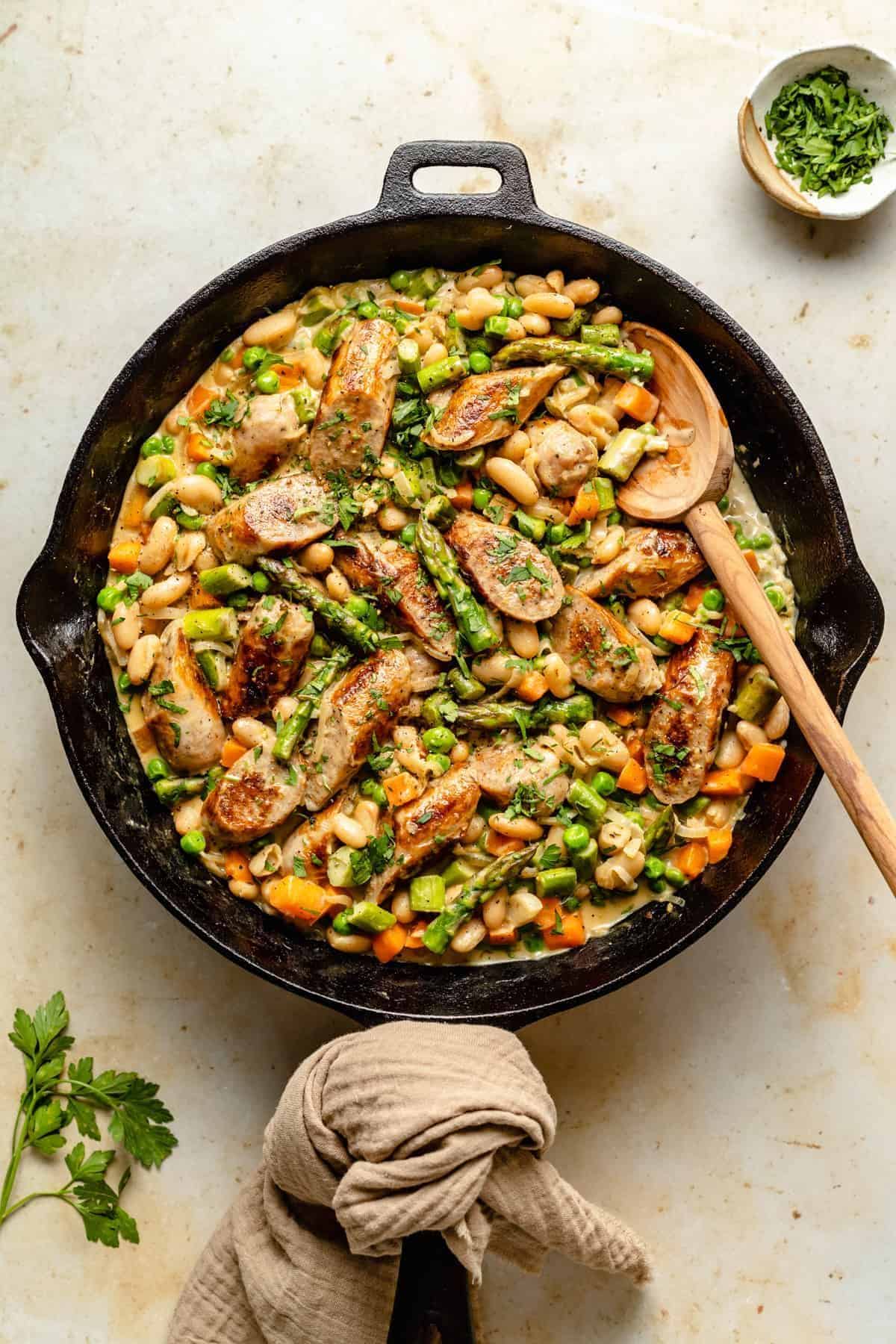 I love one-pot meals. There is something satisfying about a tasty dish that is easy and tasty. This dish is wonderful for those who want a rich and gratifying meal without the added guilt. The chicken sausage adds a hearty protein source, while the creamy sauce is made with a blend of low-fat milk and Greek yogurt, making it a healthier alternative to heavy cream.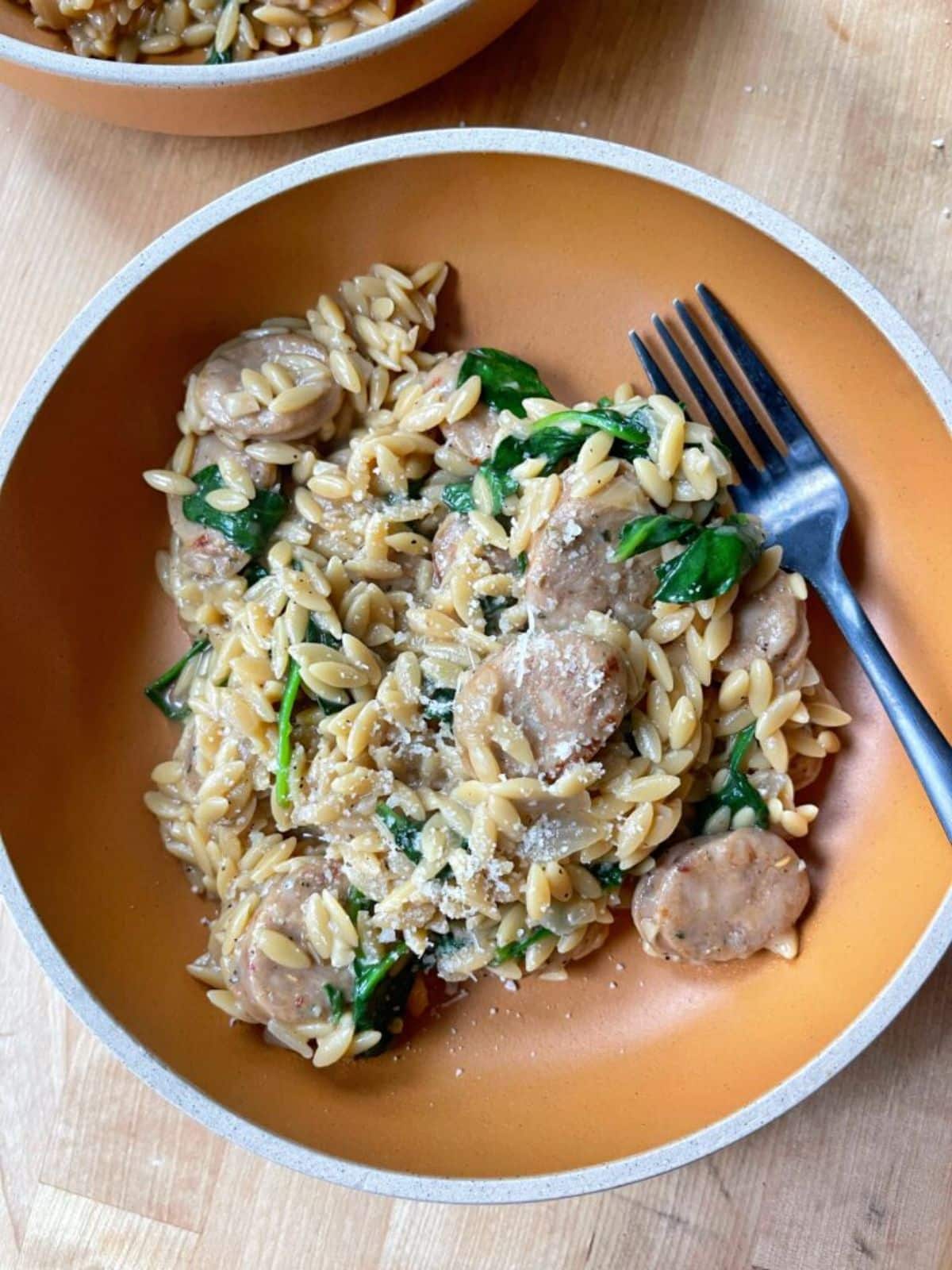 The tender orzo pasta, juicy chicken sausage, and vegetables make for a delicious and well-rounded dish. The recipe is also straightforward to make. Simply cook the chicken sausage in a large skillet, then add the diced vegetables and orzo pasta to the same pan.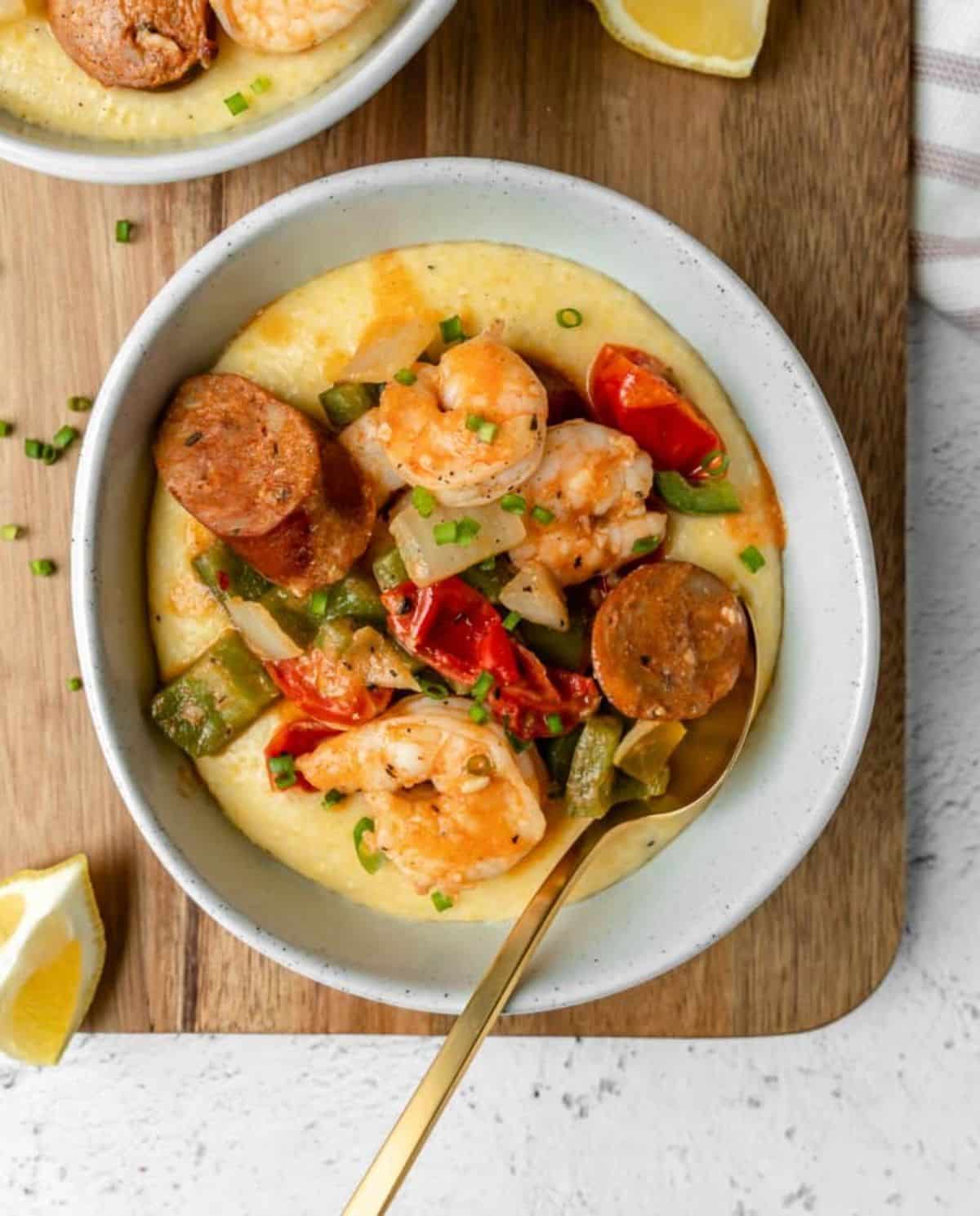 Shrimp and grits are one of my favorite comfort foods. Adding chicken sausage turns this dish into a pleasant or incredible breakfast. The result is a dish that's rich, indulgent, and delicious. This recipe is also a great way to add extra protein to your diet, thanks to adding chicken sausage and shrimp.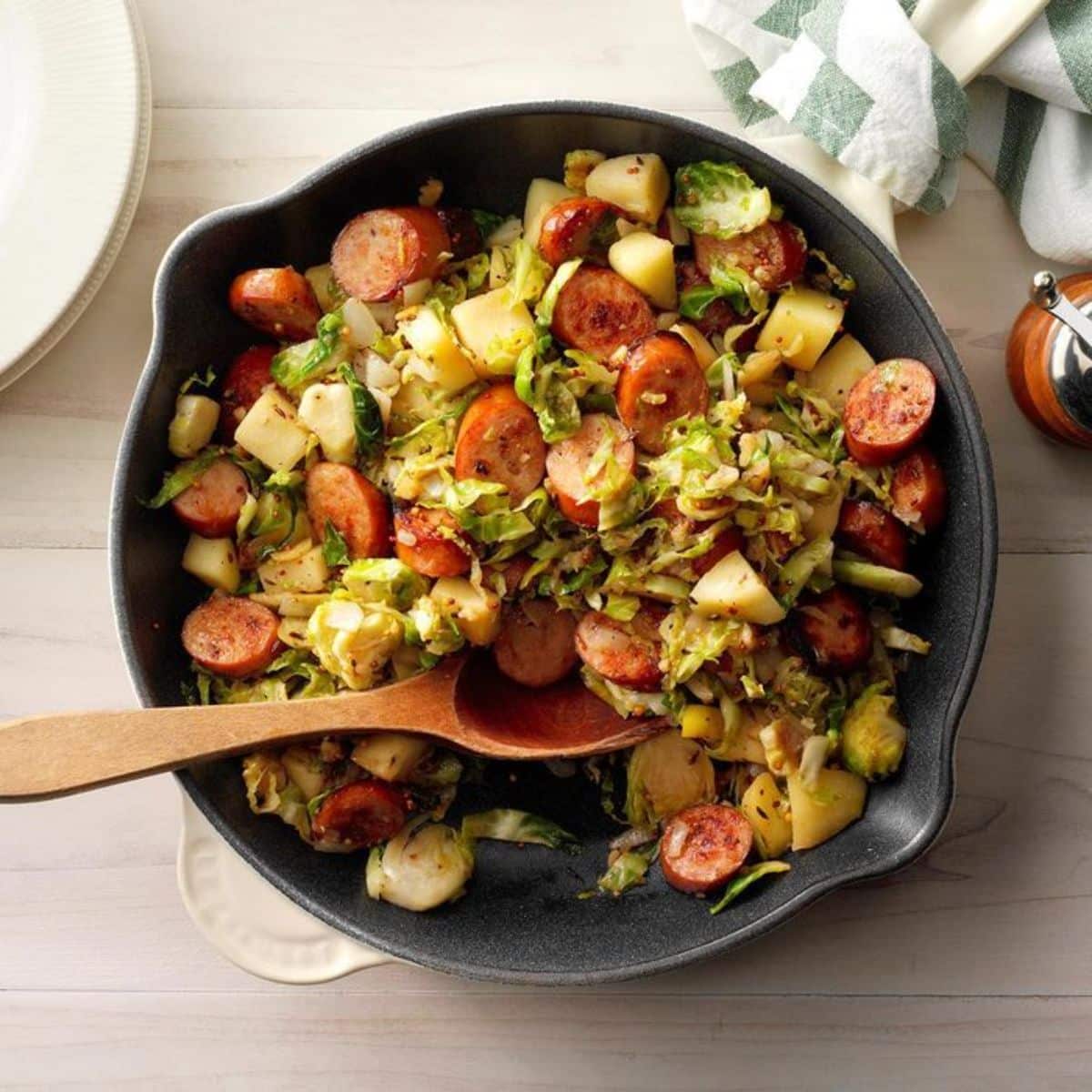 Sweet and savory is a match made in heaven. The mixture of apples and sausage is a winning combination that Germans perfected. To make this dish, cook diced potatoes in a pan until they're golden brown and crispy.
Then, add some sliced chicken sausage and cook until it's browned and cooked. If you're looking for a delicious and healthy breakfast or brunch recipe that's sure to impress, give this Bavarian Apple Sausage Hash recipe a try. It's a crowd-pleaser that's both comforting and nutritious.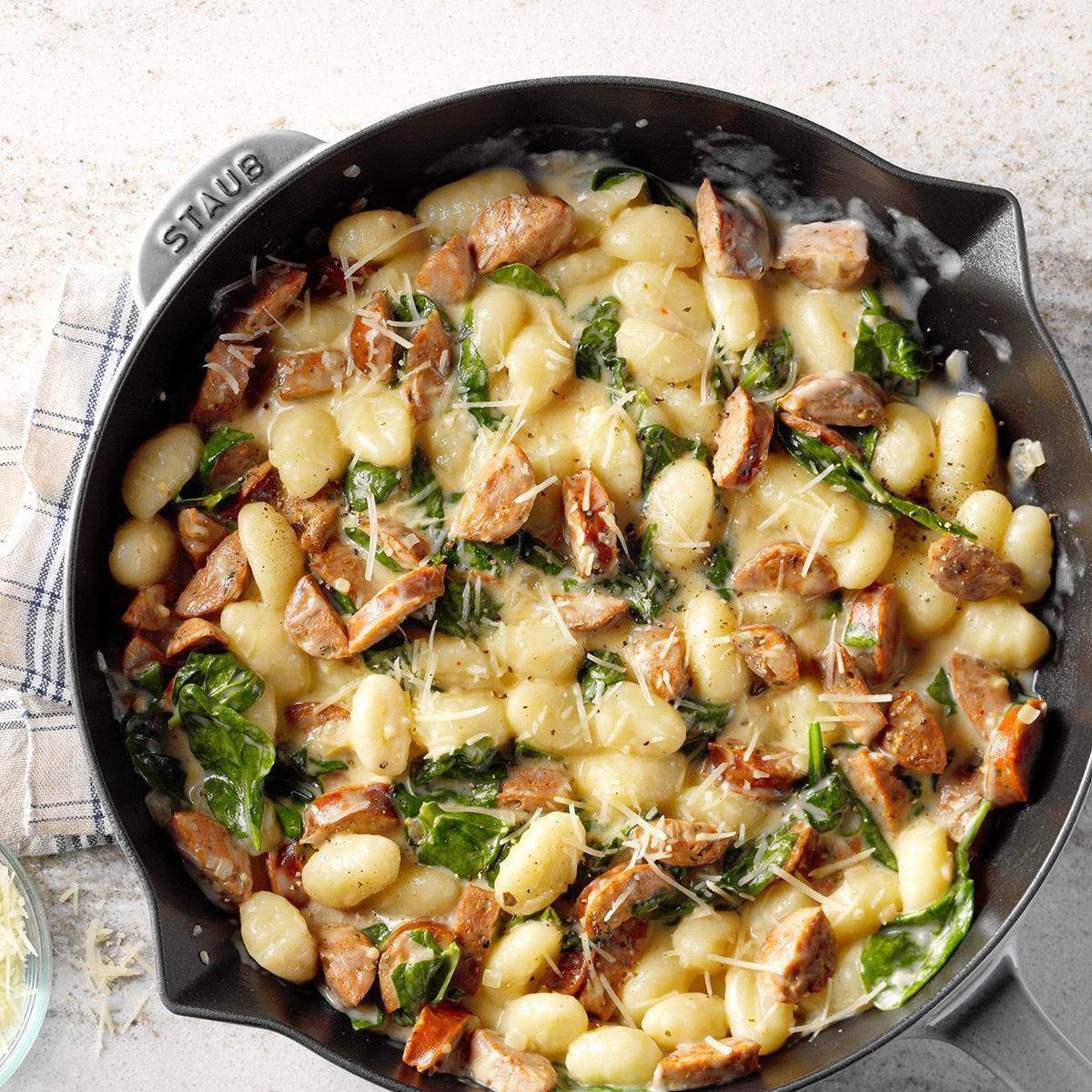 I love good gnocchi. This soft and pillowy pasta is so much fun to eat. You can make the perfect bite by adding some sausage to give the bite some chew. Spinach provides a healthy dose of nutrients and vitamins.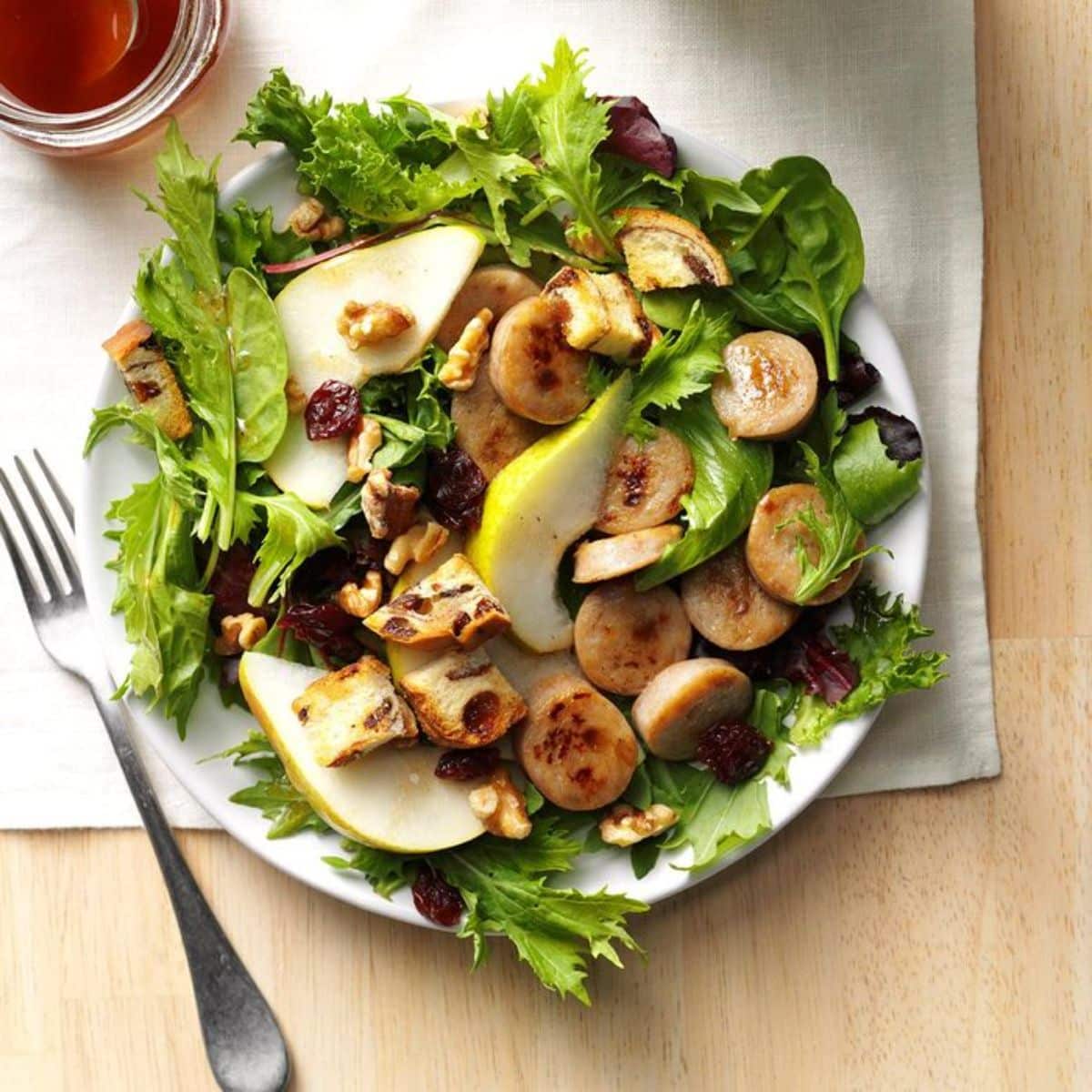 My number one complaint about salads is that they are not filling enough. You can eat a huge salad and then be hungry 30 minutes later. Adding chicken sausage to a salad adds protein and goes with the cinnamon vinaigrette.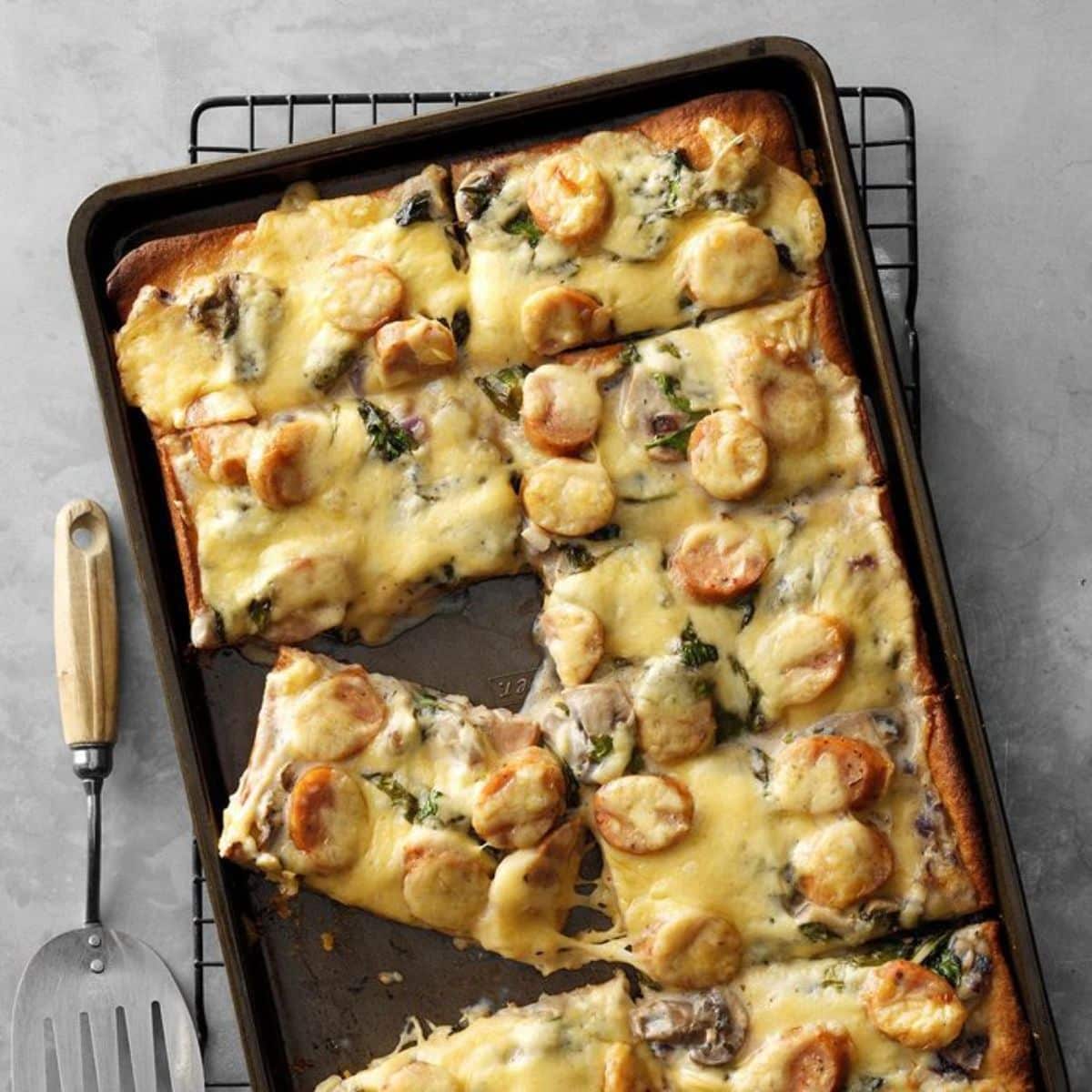 Ah, pizza! Is there anything better than the perfect slice? Now, add some smoked gouda, spinach, and chicken sausage, and you have a taste explosion in every bite. This pizza is not your average greasy takeout pie; it's made with a homemade crust and loaded with fresh ingredients that complement each other.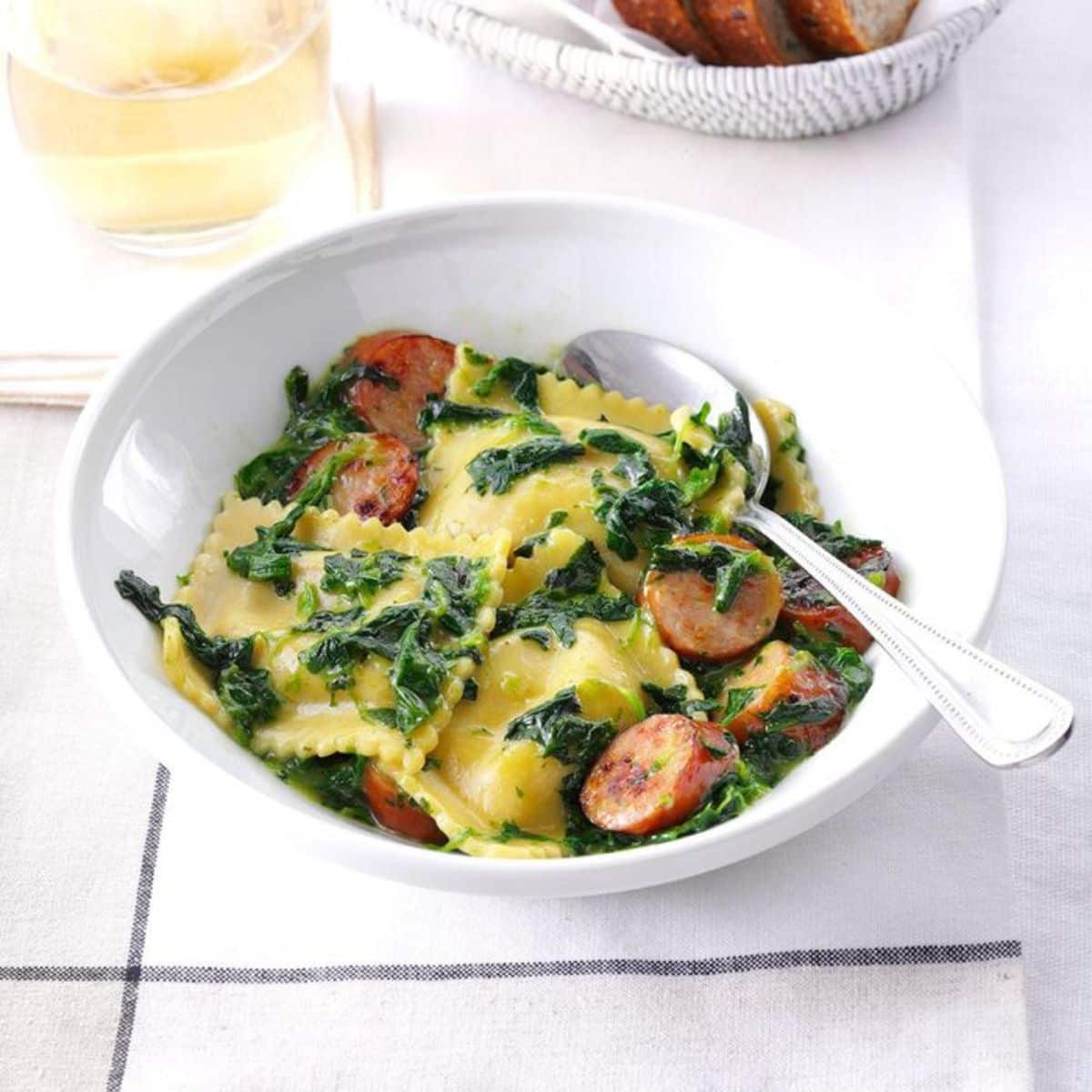 Creating delicious and unique dishes is sometimes all about unexpected combinations. This ravioli with apple chicken sausage is a prime example. The sweet and savory apple and chicken sausage contrast with the rich and creamy ravioli. It's a dish that's both comforting and exciting.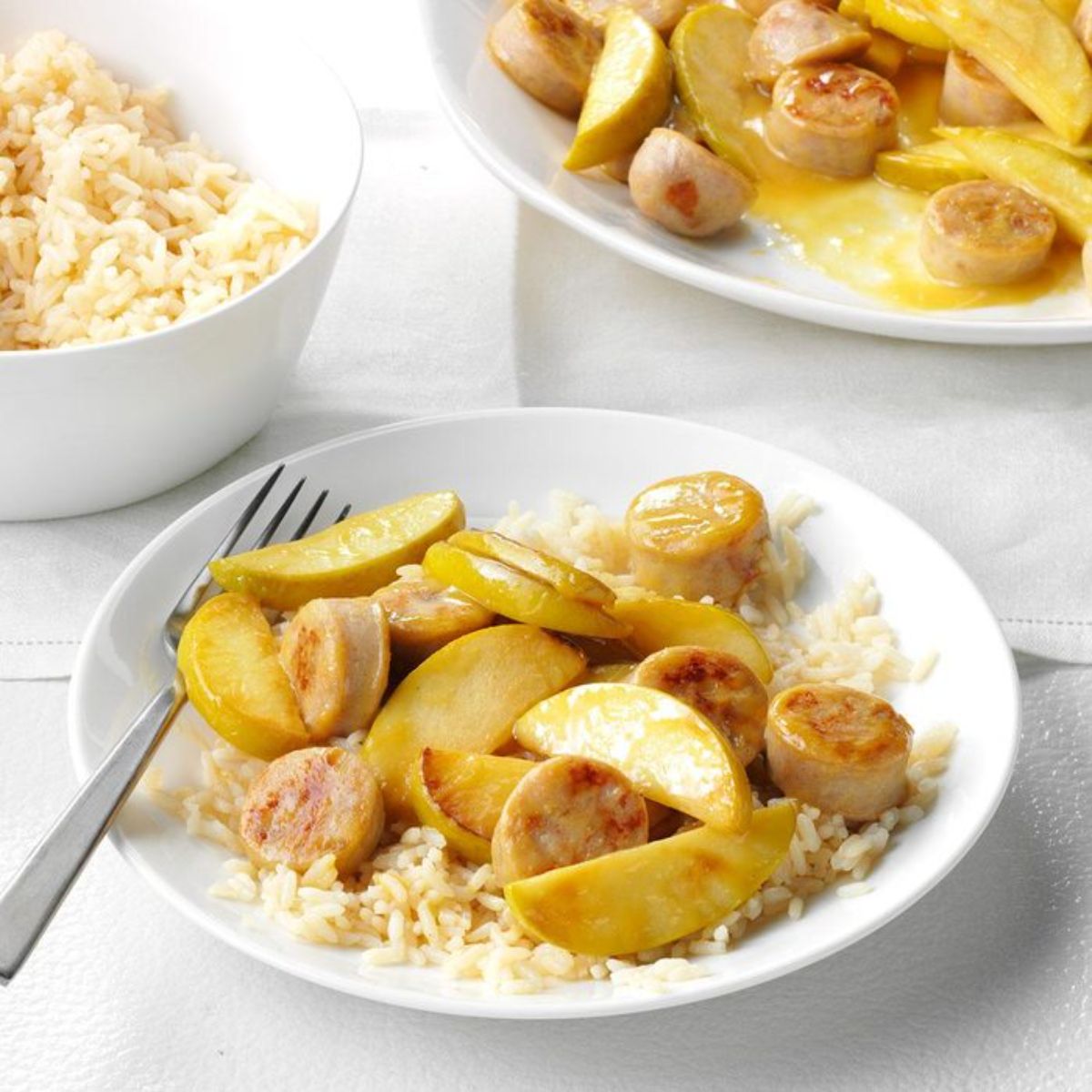 Honey mustard and sausage might not be the first flavor blend you think of, but if you haven't tried it, you are missing out! The sweetness of the apple and honey paired with the tang of the mustard creates a surprisingly harmonious taste, especially when paired with the chicken sausage. It's a great addition to a charcuterie board or just sliced up for a quick snack.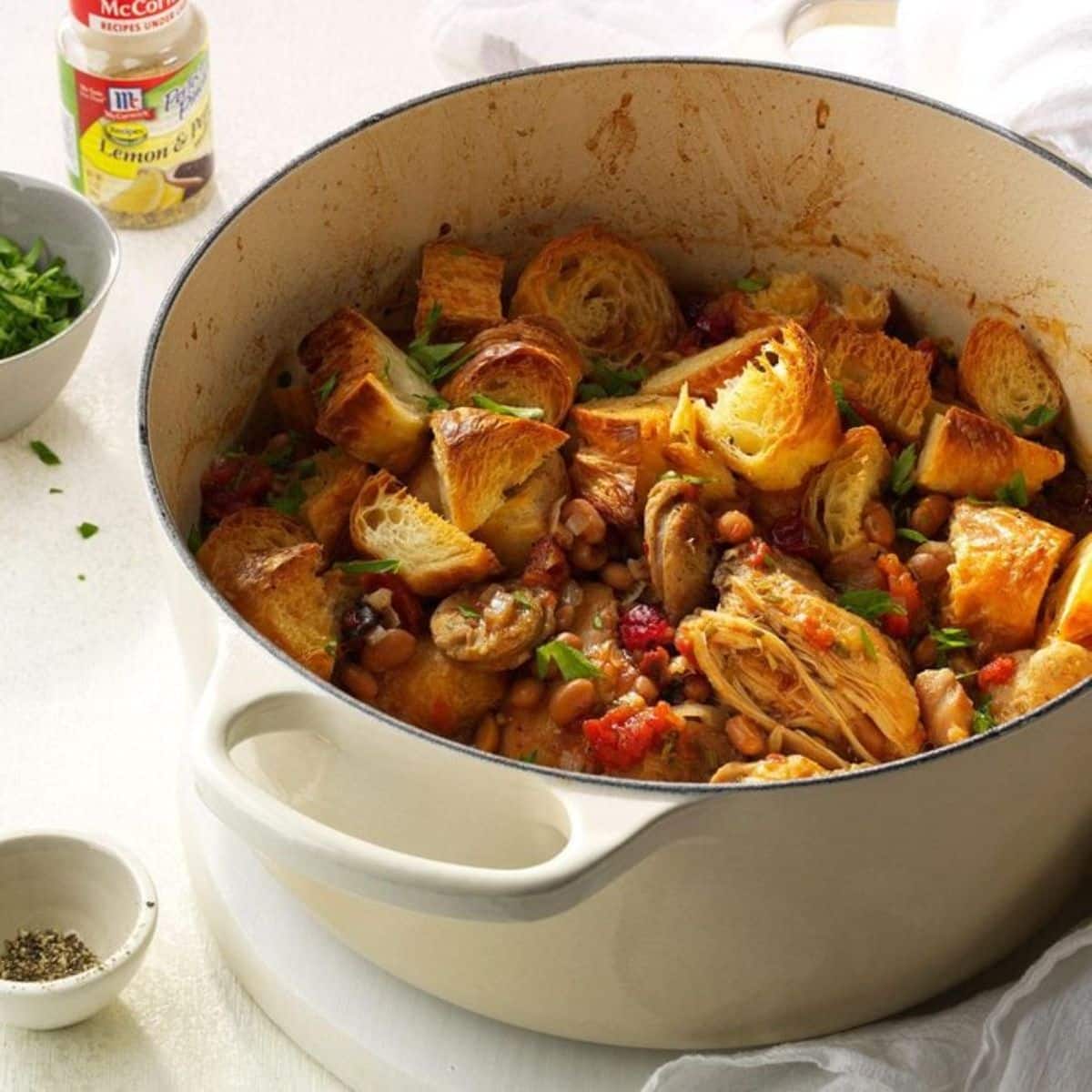 As someone who's spent a fair amount of time in New England, I can appreciate a good bean and bog cassoulet. And when you add chicken sausage to the mix? Well, now we're talking. The sweetness of the beans and the earthy, slightly acidic taste of the bog is the backdrop for the savory, slightly smoky sensation of the chicken sausage. It's a hearty, stick-to-your-ribs dish for a chilly fall or winter evening.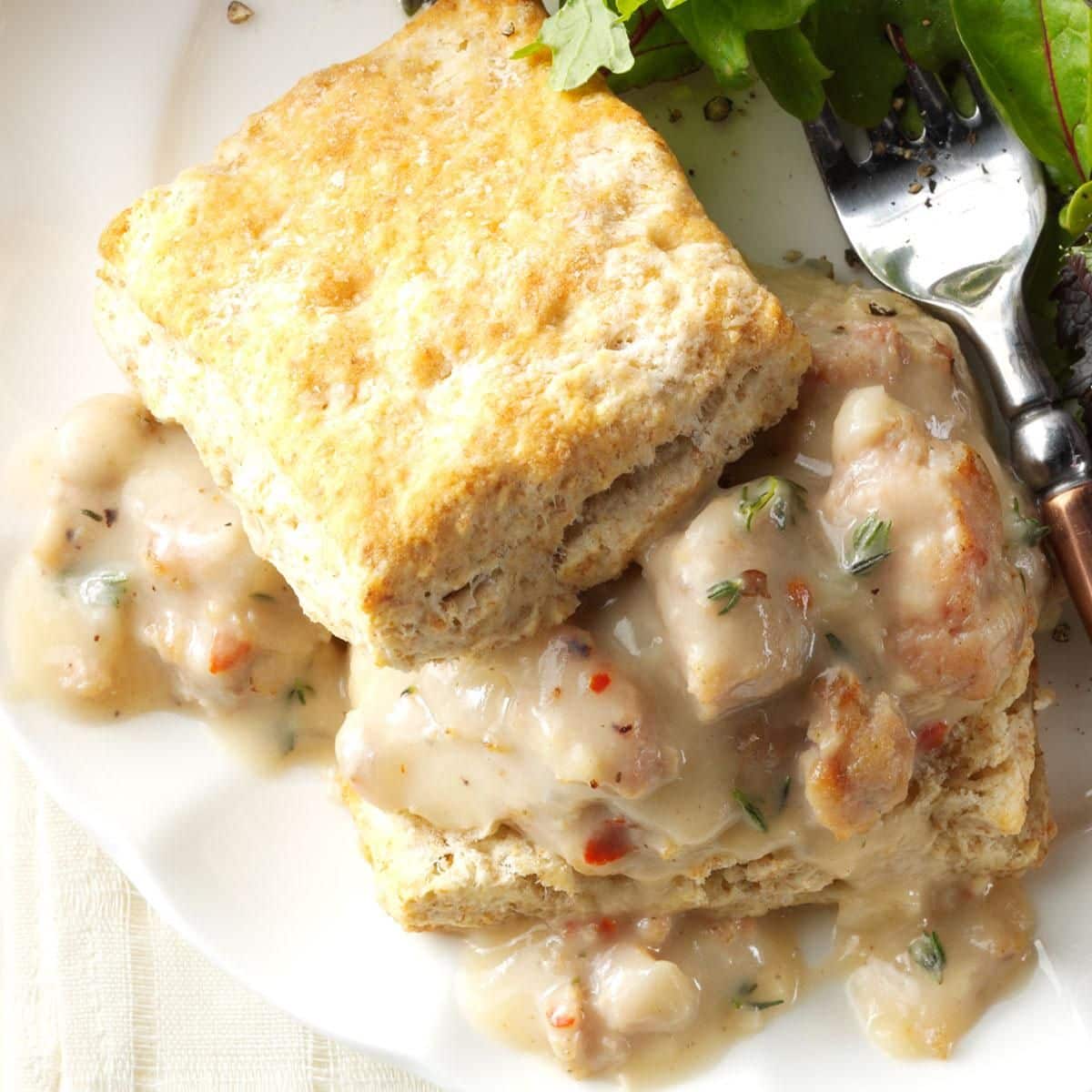 Biscuits and gravy are my favorite breakfast food. I didn't think anything could improve until I made the gravy with chicken sausage for the first time. I was in love at first bite.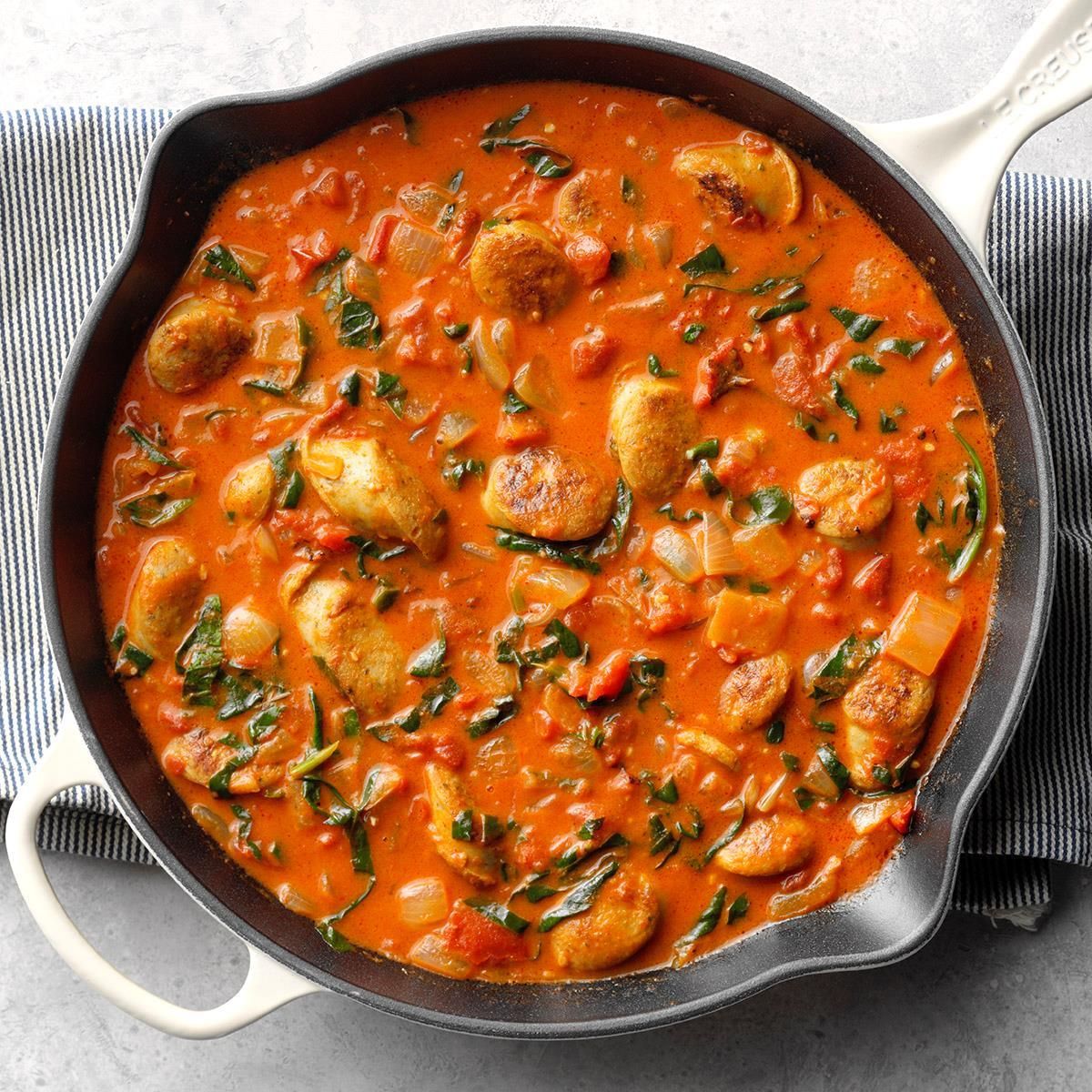 I'm always on the lookout for a good curry dish. The succulent chicken sausage, rich tomato sauce, and creamy coconut milk blend harmoniously to create a deeply rewarding and flavorful dish. Including aromatic spices like cumin, coriander, and turmeric takes the profile to the next level, infusing the curry with an exotic, slightly smoky undertone.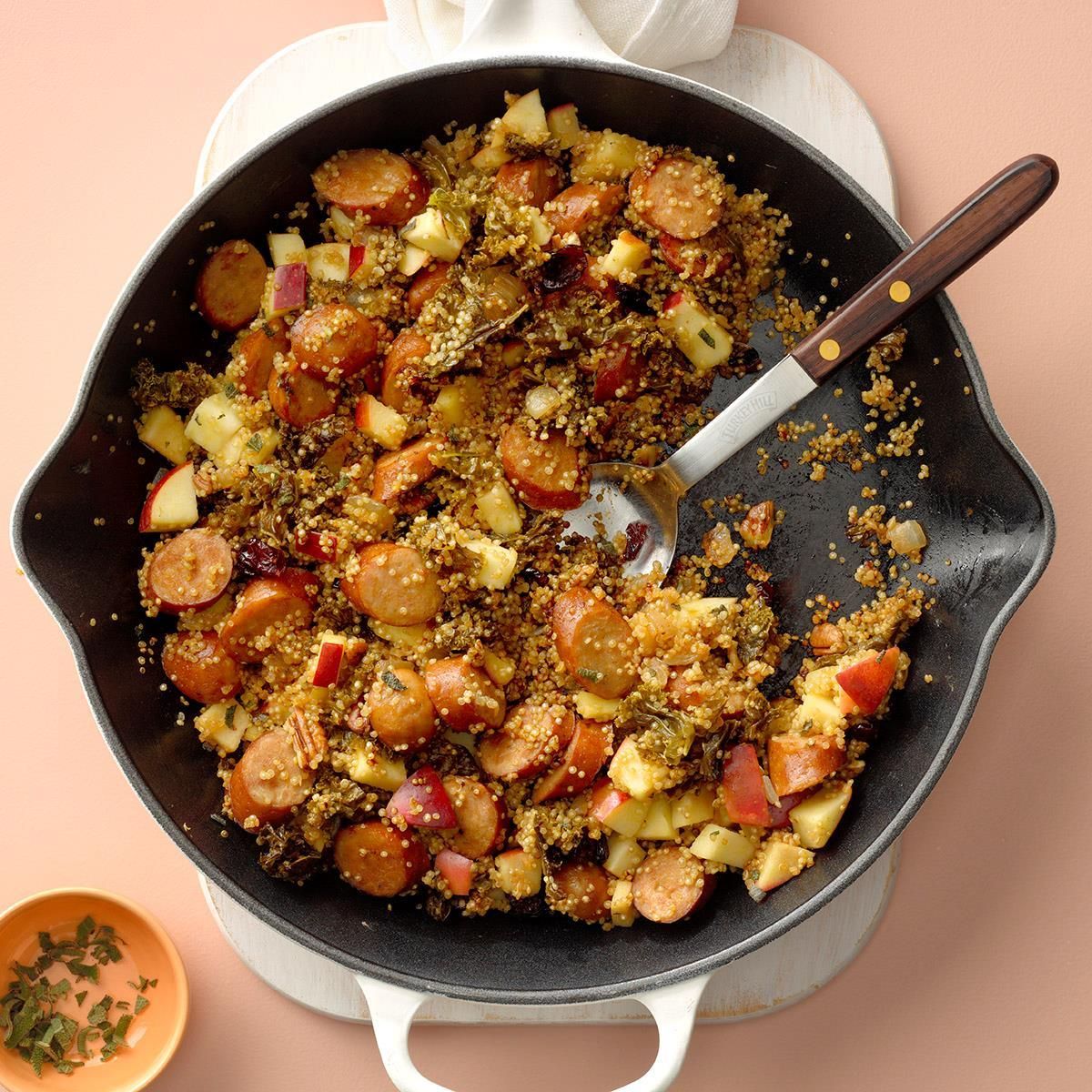 I've got a dish that will knock your socks off. This apple cider chicken quinoa skillet is a game-changer in the world of healthy eating. The juicy chicken sausage and nutty quinoa are enough to excite my taste buds but add in the sweet and tangy flavors of apple cider, and you've got a dish you will want to share with all of your friends.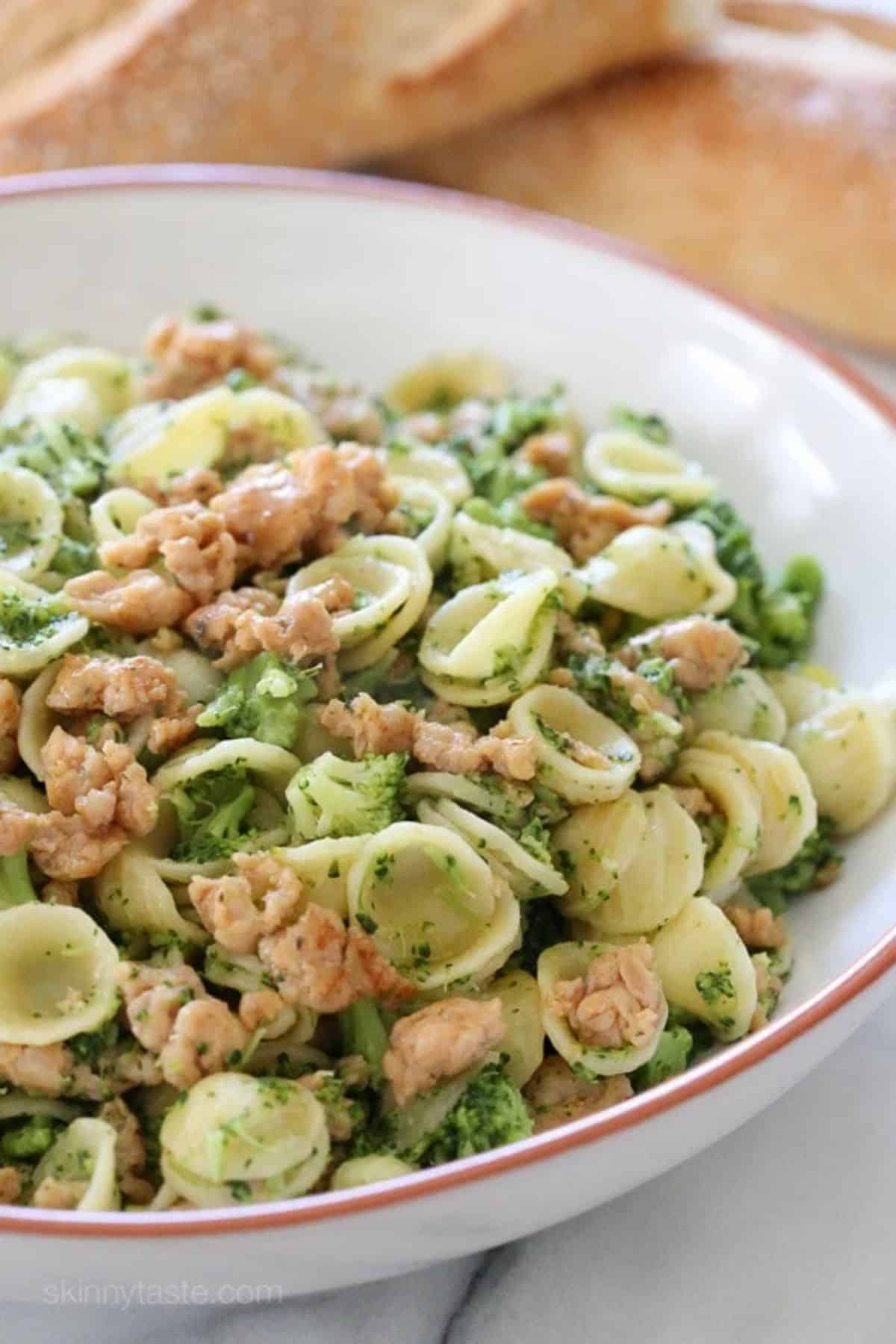 This dish might sound like your typical weeknight dinner. However, this meal will make you sit up and take notice. First, the orecchiette pasta is al dente, with a pleasurable chewiness that pairs well with the tender bites of chicken sausage.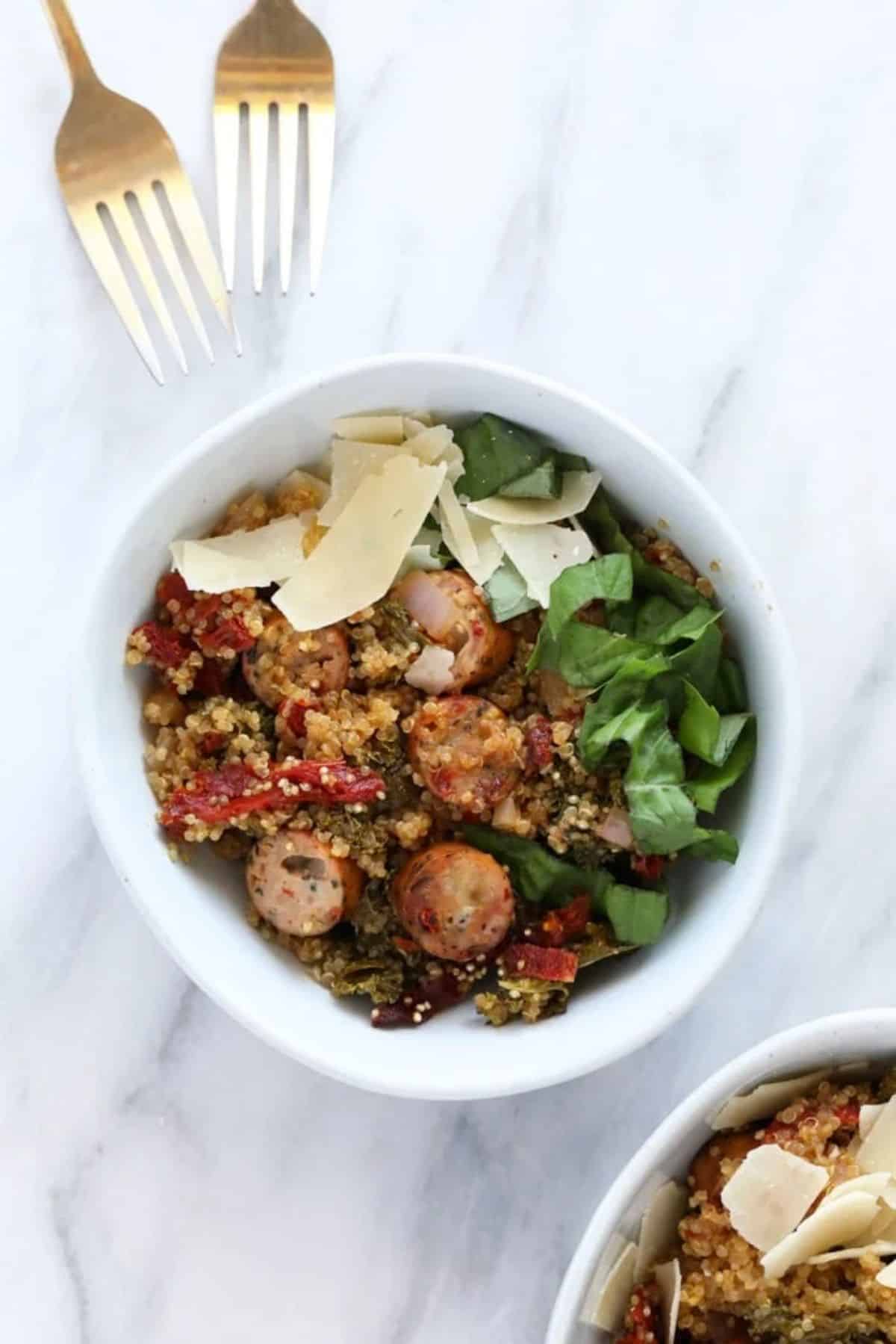 I love making casseroles. Mixing in all the ingredients and waiting for them to come out of the oven piping hot fills me with joy. This dish is perfect for a cozy dinner at home or a potluck with friends.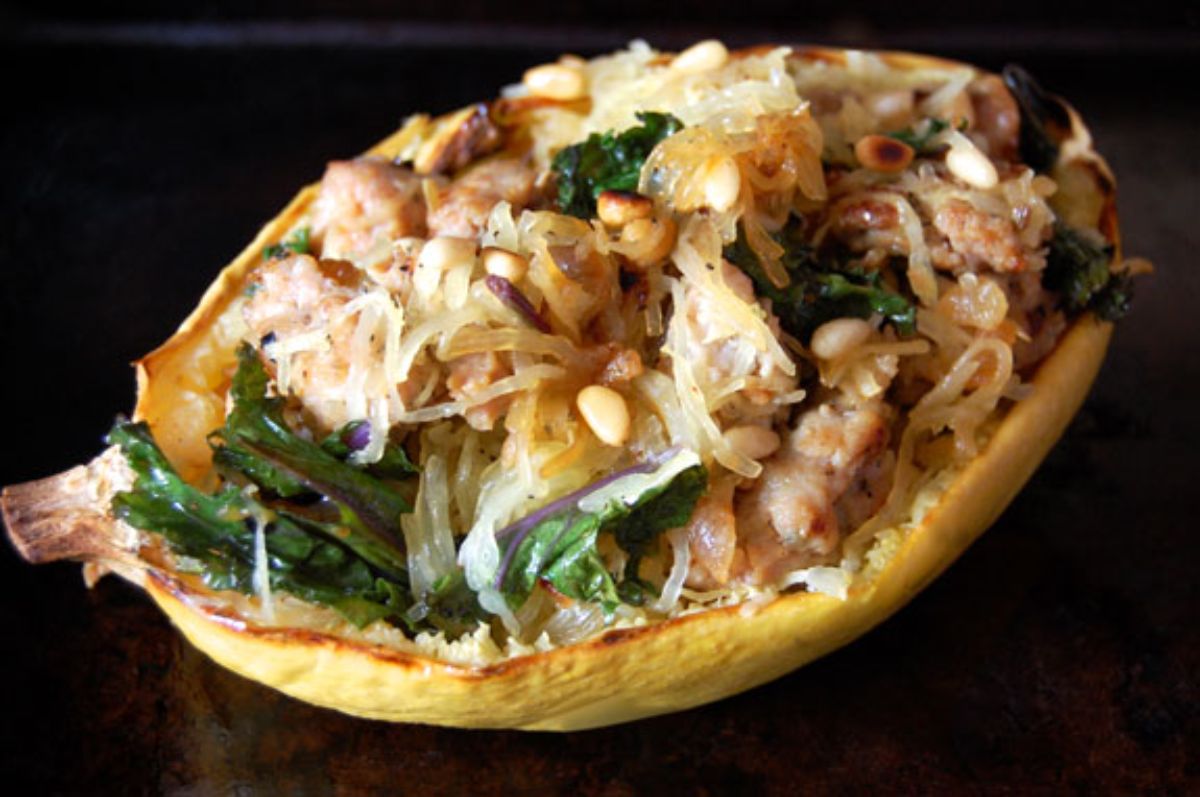 Eating healthy doesn't have to be boring. This dish is all about umami, and the mixture of savory sausage, slightly bitter kale, and spaghetti squash's sweet and nutty flavor is a real winner. Plus, it's a healthy meal that doesn't feel like you're sacrificing anything.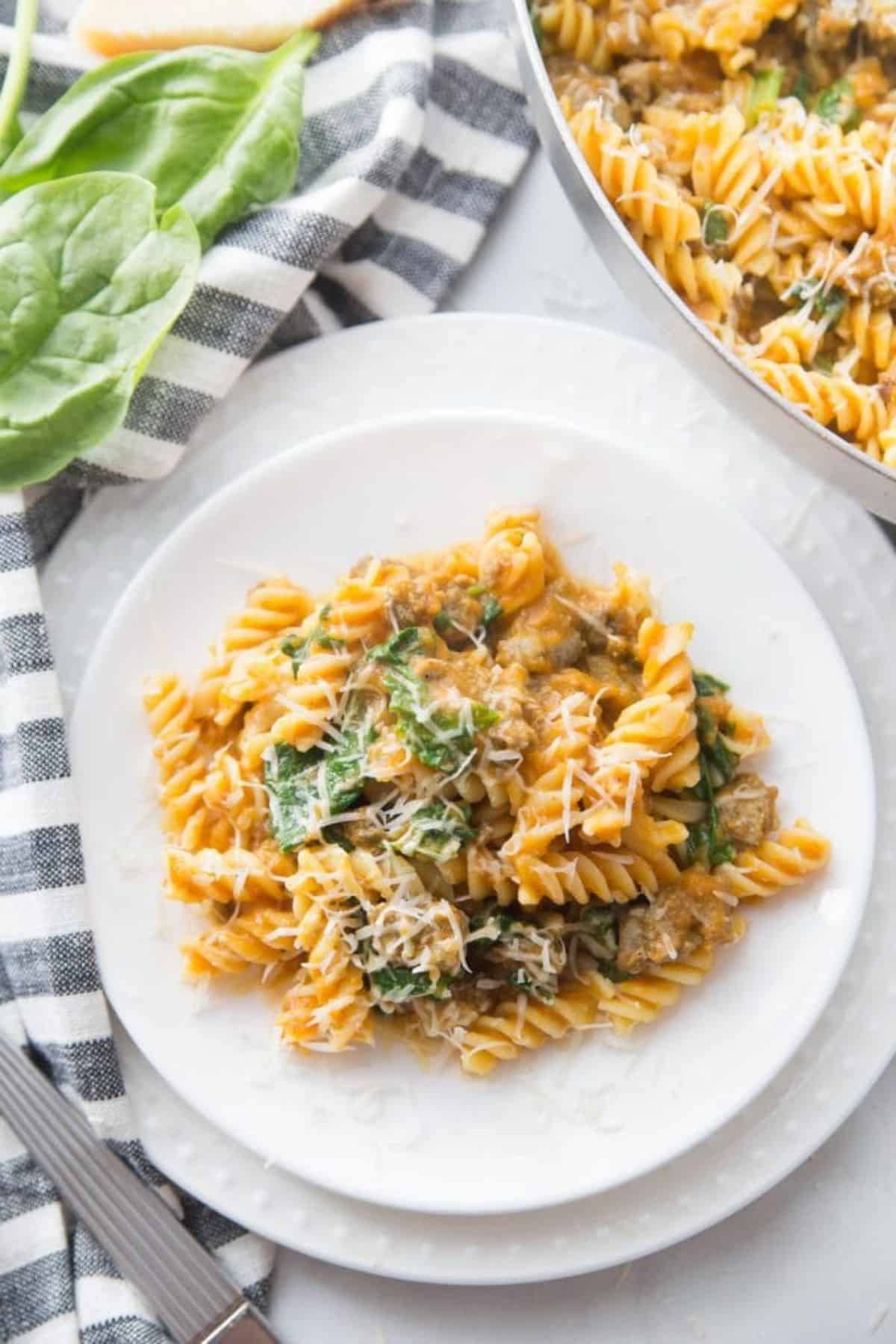 Making pasta with pumpkin adds both flavor and color. I love the orange hue of the pasta and the slight nuttiness from the squash. The fiber-rich pumpkin and kale balance out the protein-packed chicken sausage to create a well-rounded meal that won't leave you feeling guilty for indulging. So try something new, and don't be afraid to embrace the unexpected in your cooking.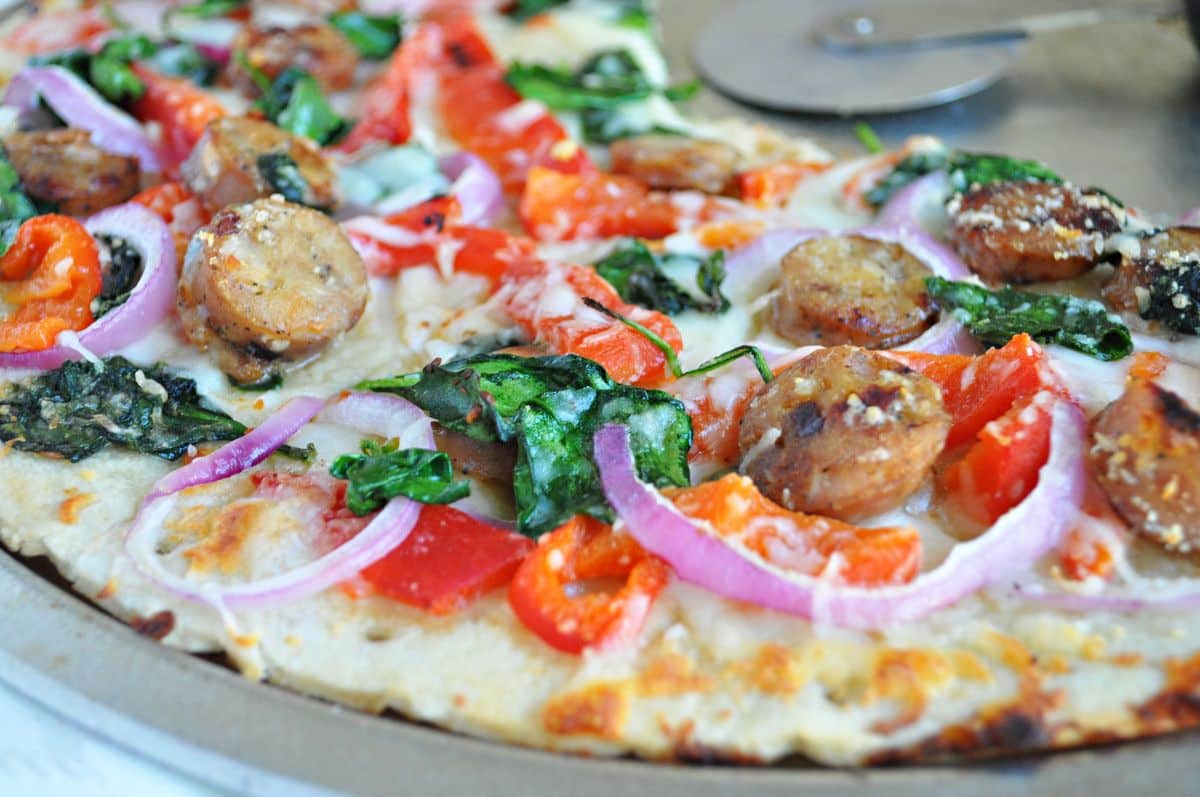 This pizza is a blank canvas for you to unleash your culinary creativity. And don't be afraid to experiment. Add some herbs to the crust or a sprinkle of chili flakes for some heat. The possibilities are endless.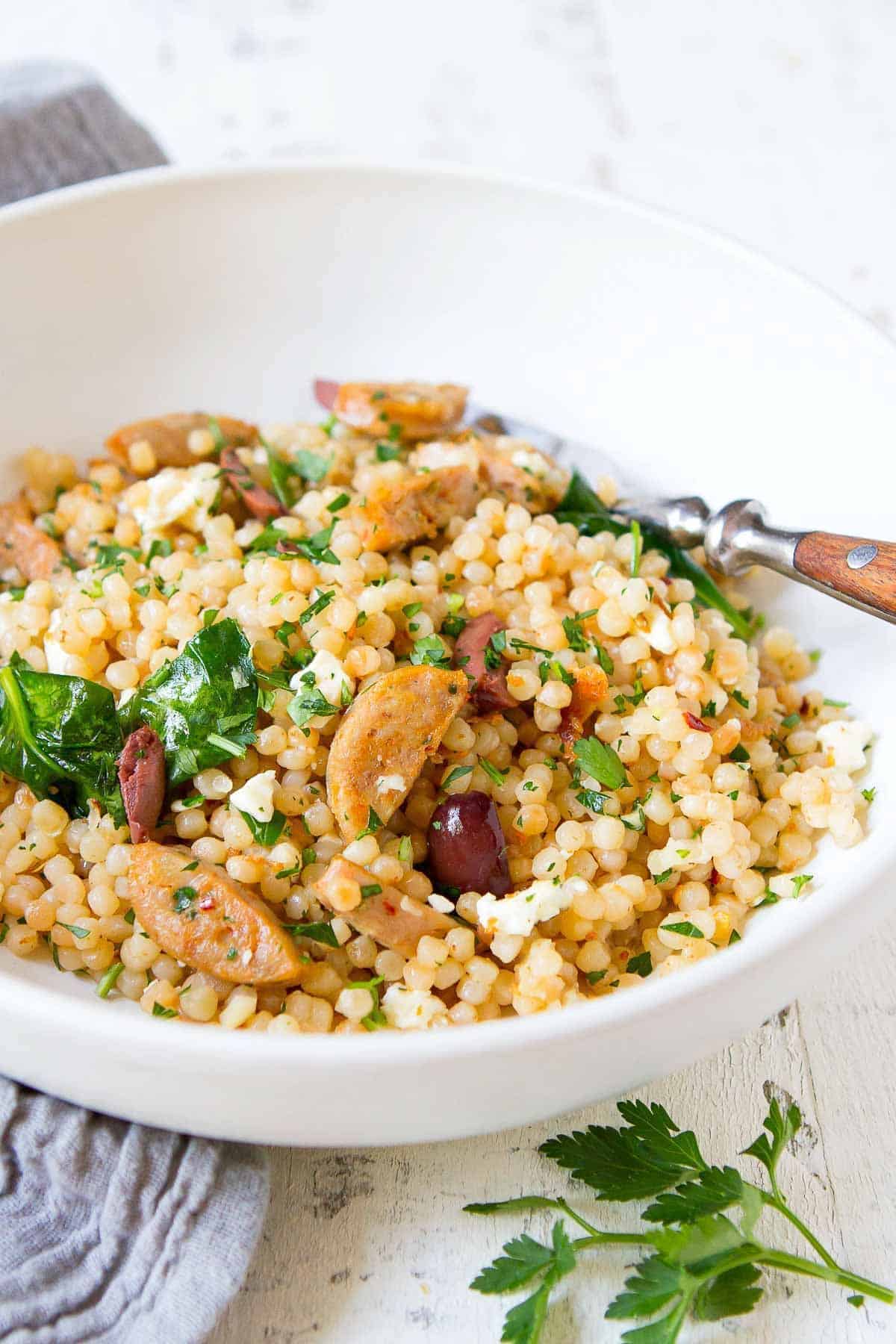 As a chef who has traveled all over the world and experienced various cuisines, Israeli couscous is one of my favorites. The couscous can be prepared as a side dish or served as a main course, and it's an excellent way to incorporate more whole grains into your diet while indulging in delicious tasting notes.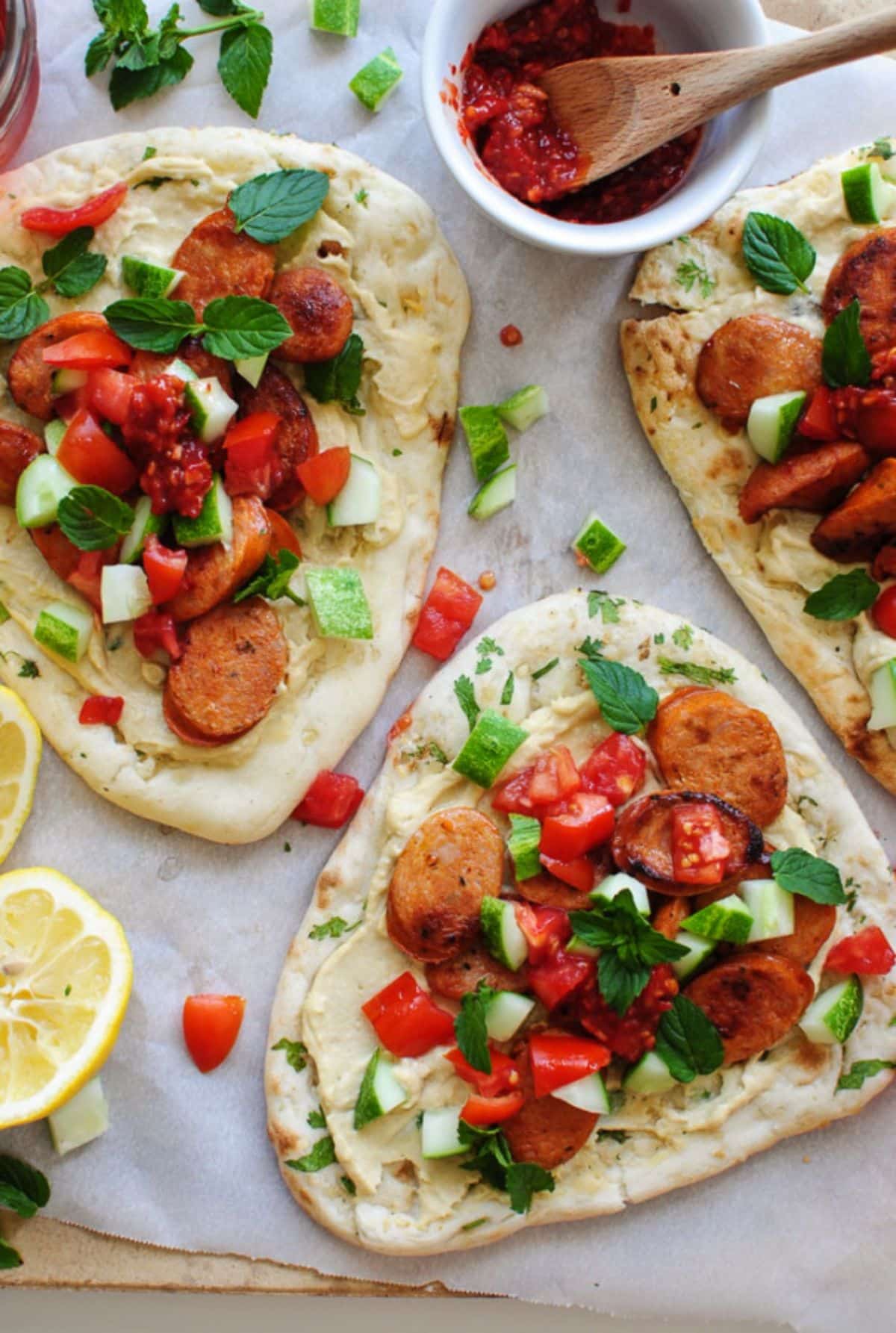 It's a delicious and healthy twist on the classic Greek dish that will leave you feeling satisfied and happy. The savory chicken sausage is seasoned with traditional Mediterranean herbs and spices, while the veggies add a refreshing crunch and eye-catching color. And let's not forget the creamy and zesty tzatziki sauce that ties everything together.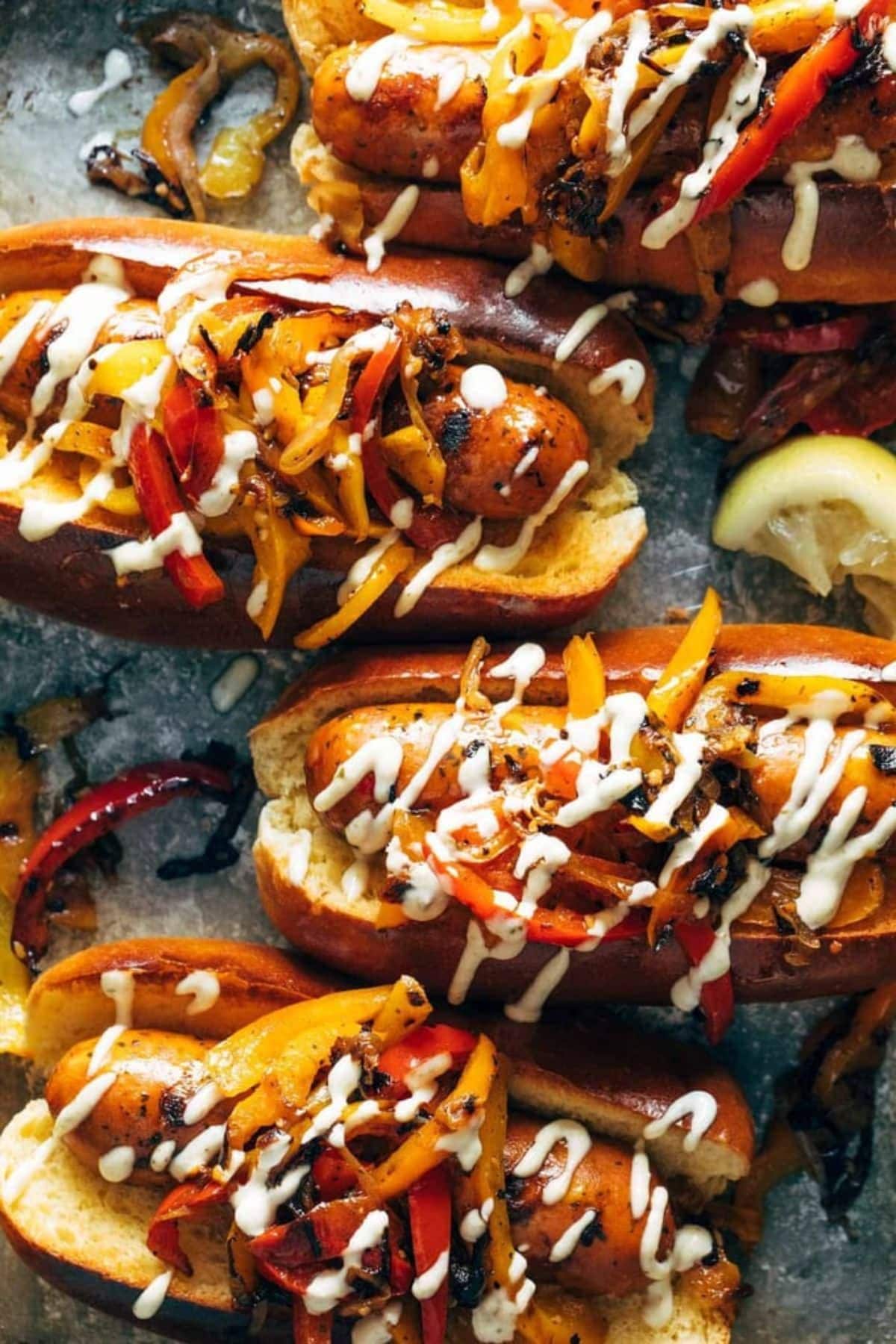 Kebabs are one of my favorite foods because they are easy and delicious. The juices from the sausage seep into the vegetables, creating an explosion of taste with every bite. These kebabs are perfect for a summer BBQ or any time you want to enjoy a healthy and delicious meal.
Final Thoughts
We've reached the end of our chicken sausage recipe journey. We hope you've enjoyed trying new dishes and discovering how versatile chicken sausage can be. From savory breakfasts to hearty dinners, chicken sausage is a delicious and healthy protein option that you can incorporate into your meals in many ways.
Remember, healthy eating doesn't have to be boring or bland. With a bit of creativity and many flavors, you can make nutritious meals that are satisfying and delicious. Thanks for joining us on this culinary adventure, and happy cooking!