Are you tired of having the same old dinner routine? How about switching things up with a fun and delicious twist - breakfast for dinner? That's right. Breakfast isn't just for the morning anymore.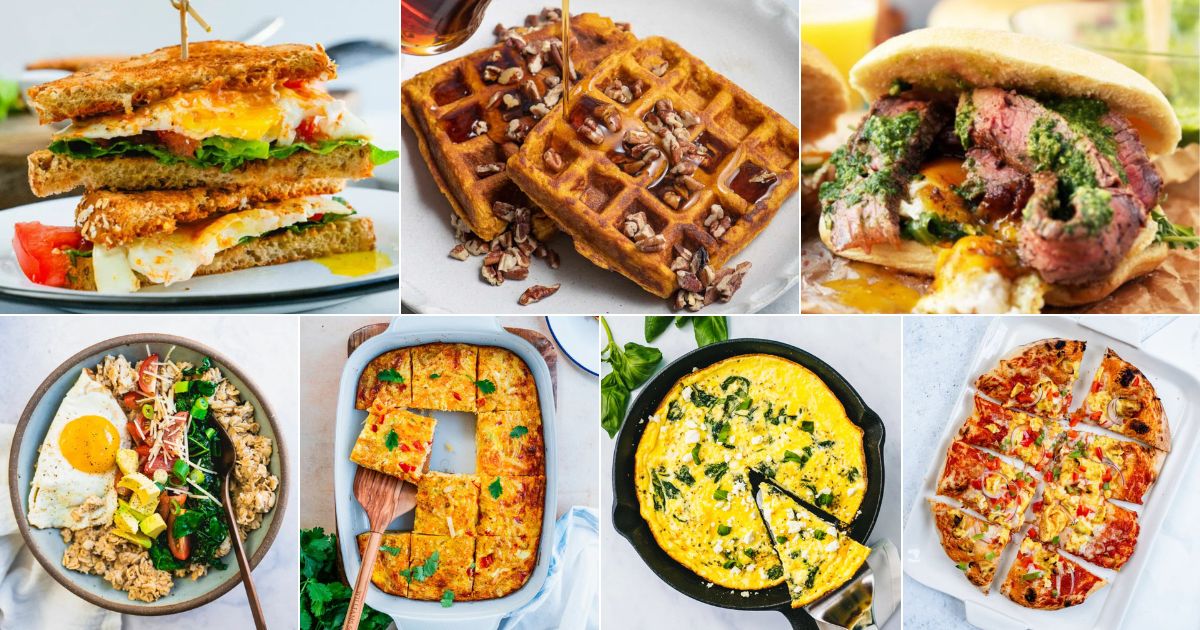 Breakfast for dinner can be a fun and easy way to mix up your dinner routine while still enjoying all your favorite breakfast foods. From classic dishes like waffles to savory options like breakfast burritos and omelets, there are many ideas to choose from.
So, let's dive in and explore 27 fantastic breakfast-for-dinner ideas that will satisfy your taste buds and bring some fun to your dinner table!
Contents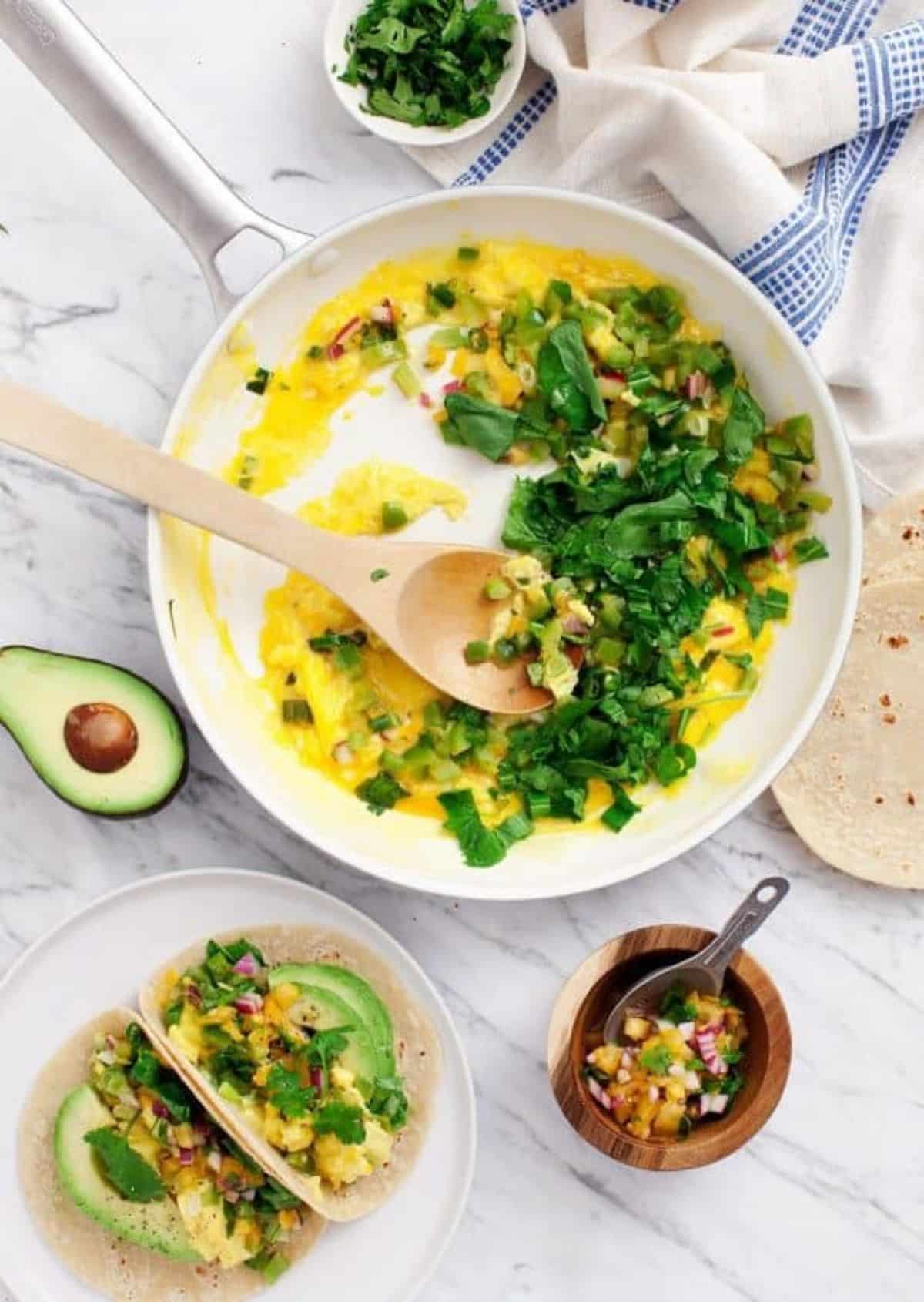 Tacos are good at any time of the day. These are loaded with flavor and will make your taste buds dance. The soft corn tortillas, fluffy scrambled eggs, sautéed veggies like bell peppers, onions, mushrooms, and a sprinkle of cheese make for an incredible meal.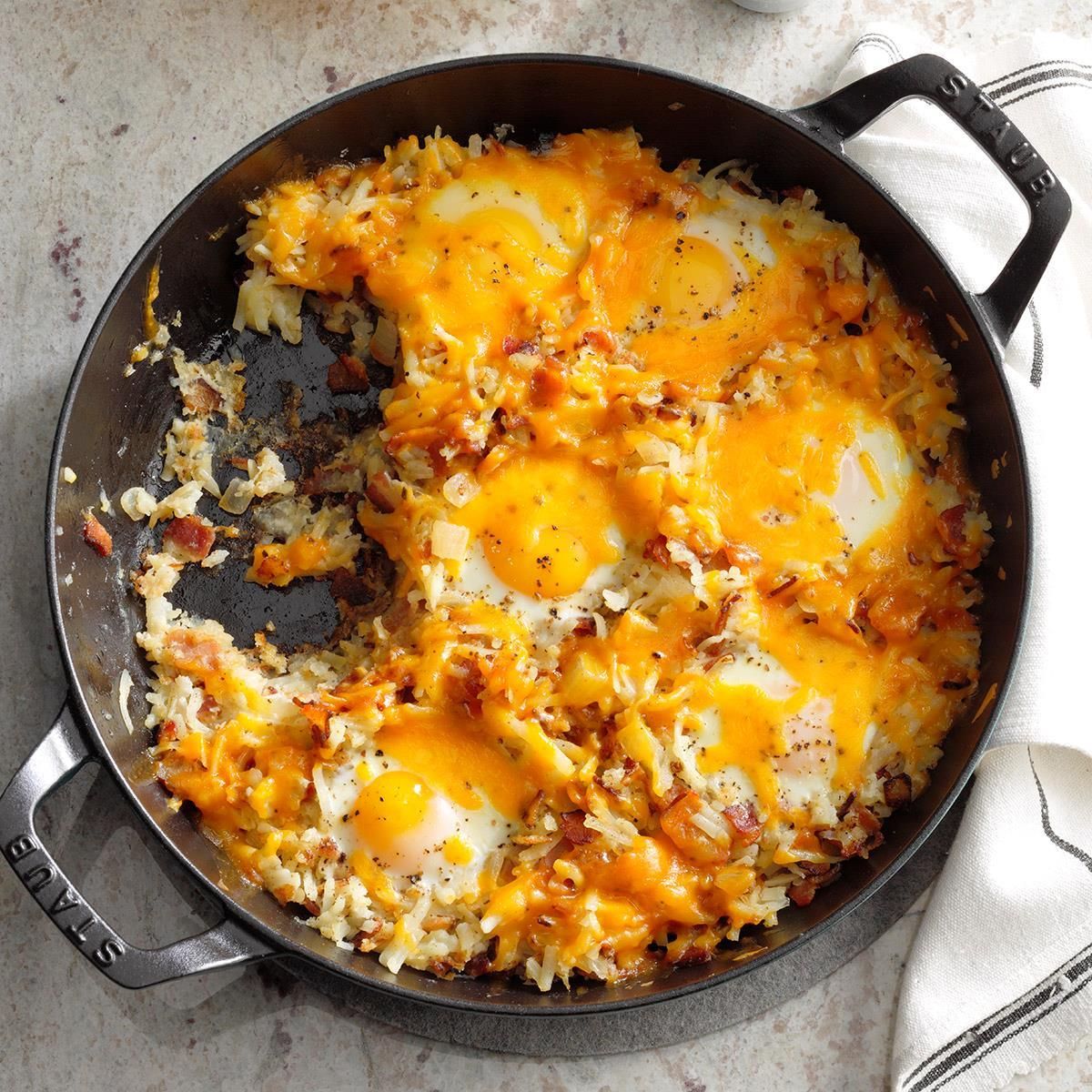 If you're looking for a hearty and rustic breakfast for dinner option, let me introduce you to Sheepherder's Breakfast. This dish has been a staple in cowboy cuisine for years, and with good reason.
It's a filling meal perfect for those chilly nights when you need something comforting. The recipe typically consists of potatoes, onions, garlic, and bell peppers, all sautéed in a cast-iron skillet until crispy and golden brown.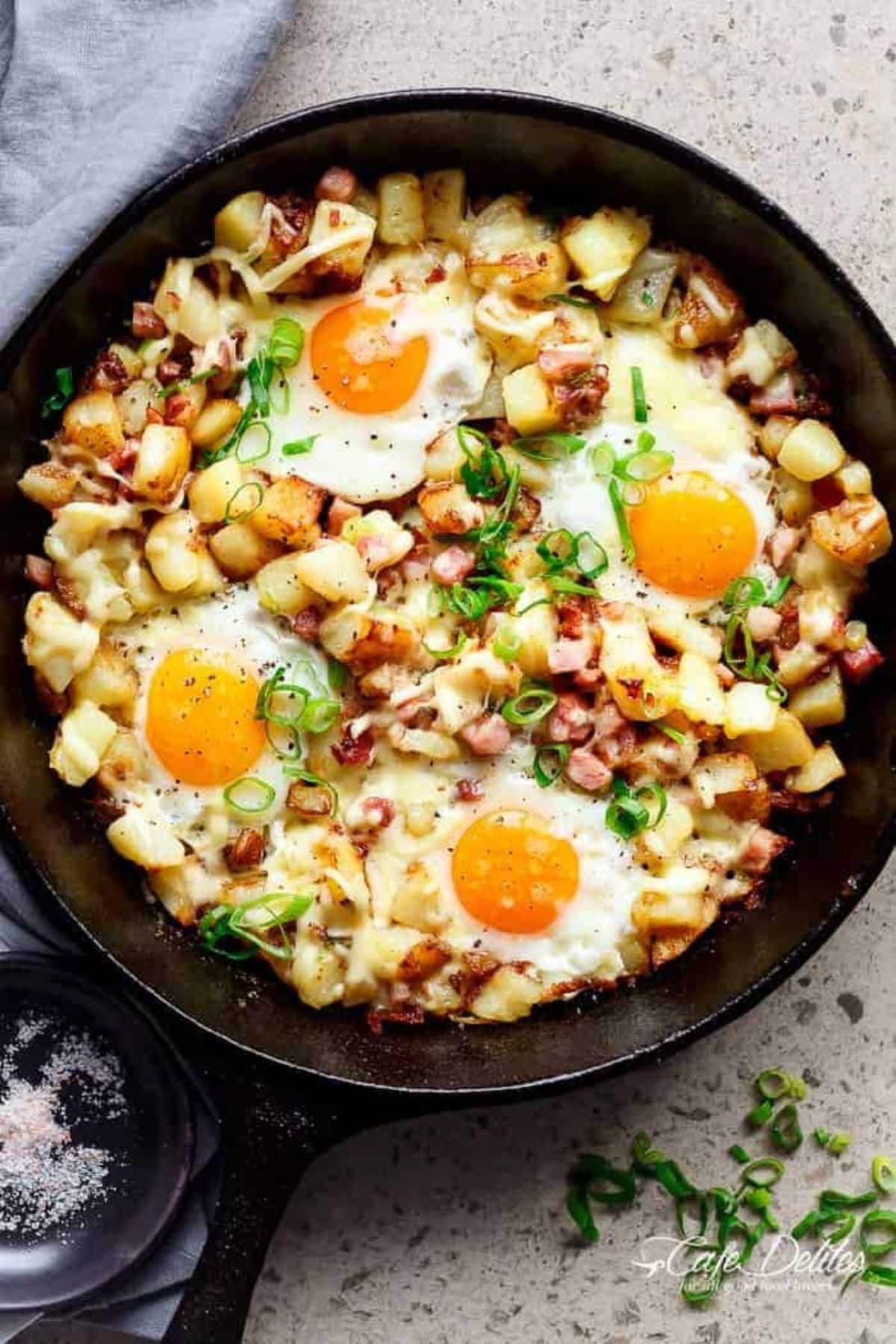 If you are going to make breakfast for dinner, it must be hearty and filling. This breakfast-for-dinner option is for those lazy evenings when you want something warm and soothing.
The crispy bacon, tender potatoes, onions, and bell peppers, all tossed together in a skillet, are enough to make your mouth water.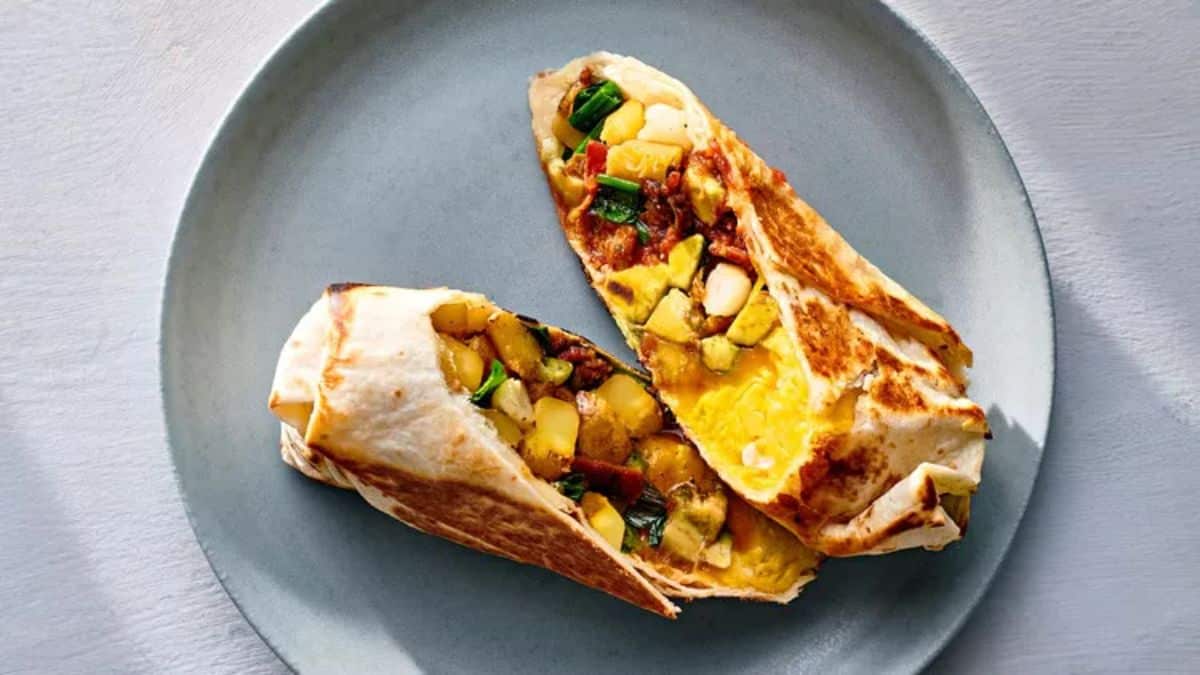 The recipe typically consists of scrambled eggs, crispy bacon or sausage, diced potatoes, cheese, and veggies like bell peppers and onions. This dish is incredibly versatile, and you can add a twist.
Maybe some black beans or rice for some added texture or some jalapeños for some heat. The possibilities are endless.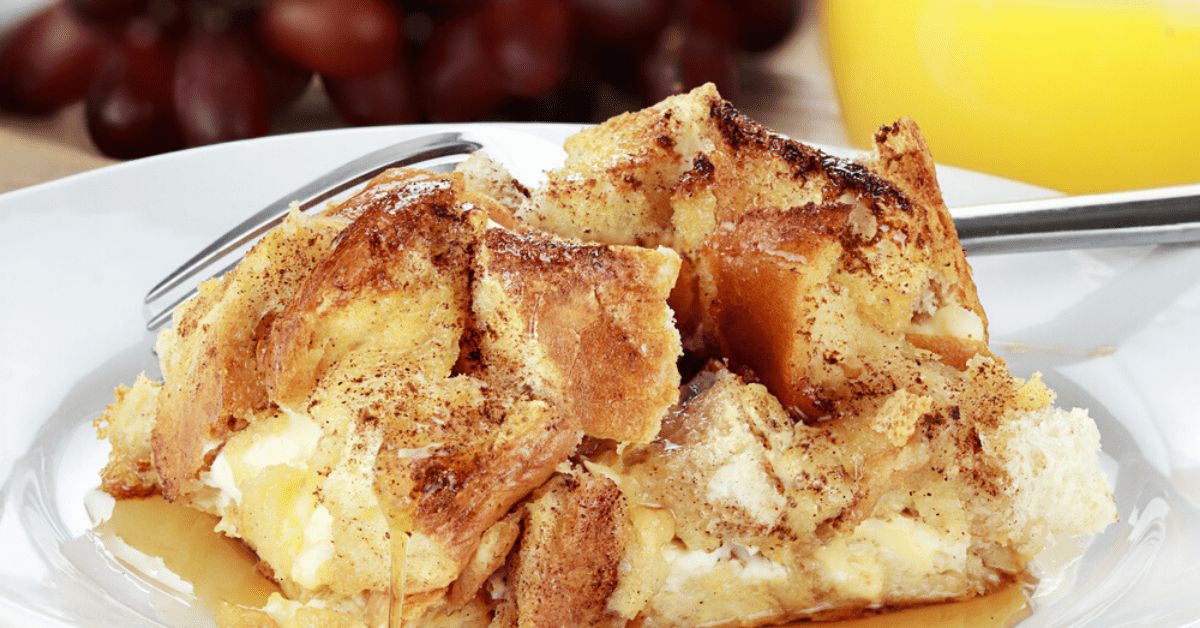 Who says you can't have dessert for dinner? This dish takes classic French toast to the next level by transforming it into a casserole loaded with flavor and texture.
The recipe typically involves tearing up pieces of bread and soaking them in a mixture of eggs, milk, and spices, then layering them in a baking dish with some butter and sugar.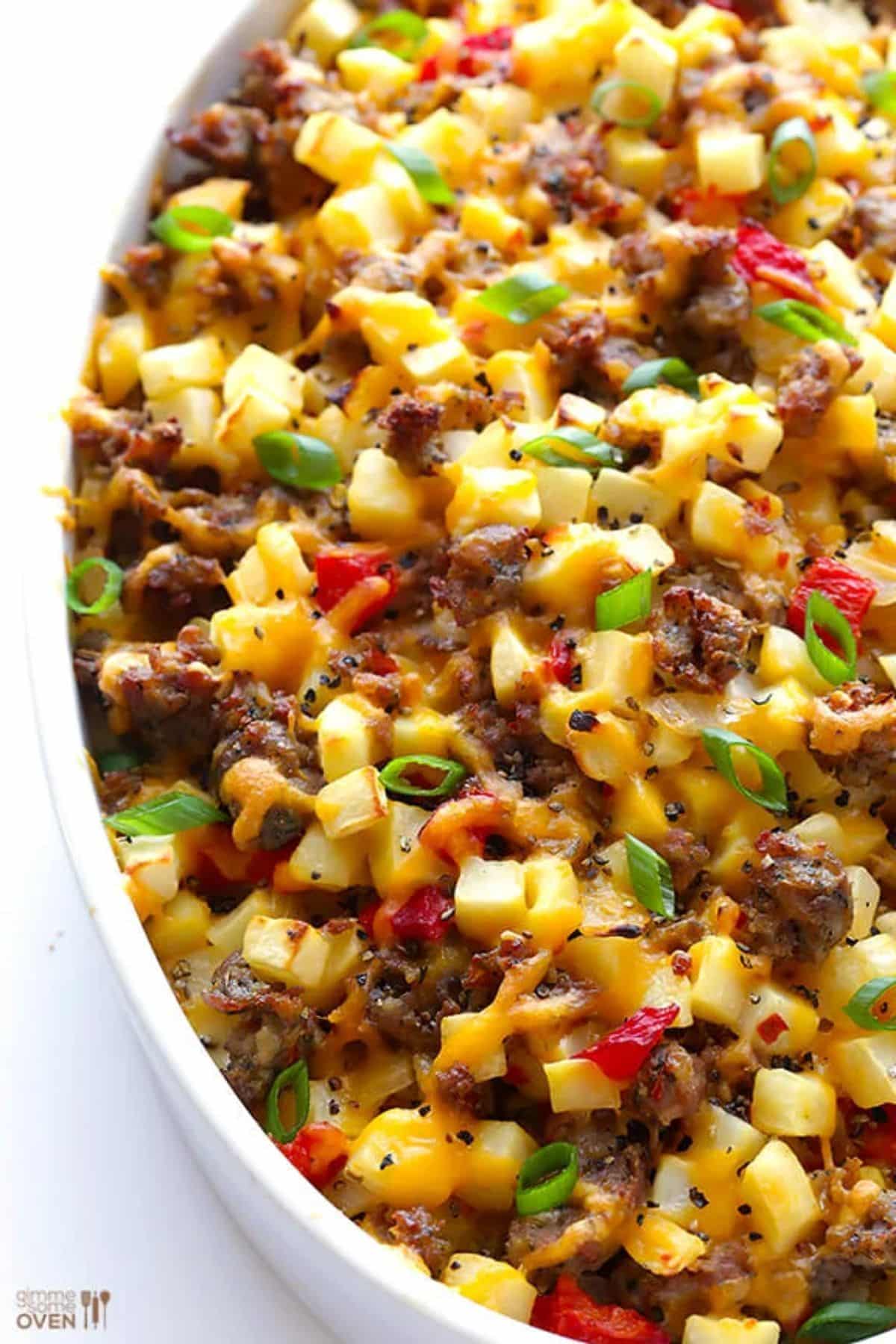 This casserole may take longer to prepare than other breakfast-for-dinner options, but trust me. It's worth the effort. And the leftovers? They're lovely for a quick, leisurely breakfast or lunch the next day.
So, if you're in the mood for a comforting and filling breakfast for dinner option, try Breakfast Casserole. It's a dish that satisfies your cravings and makes you happy and content.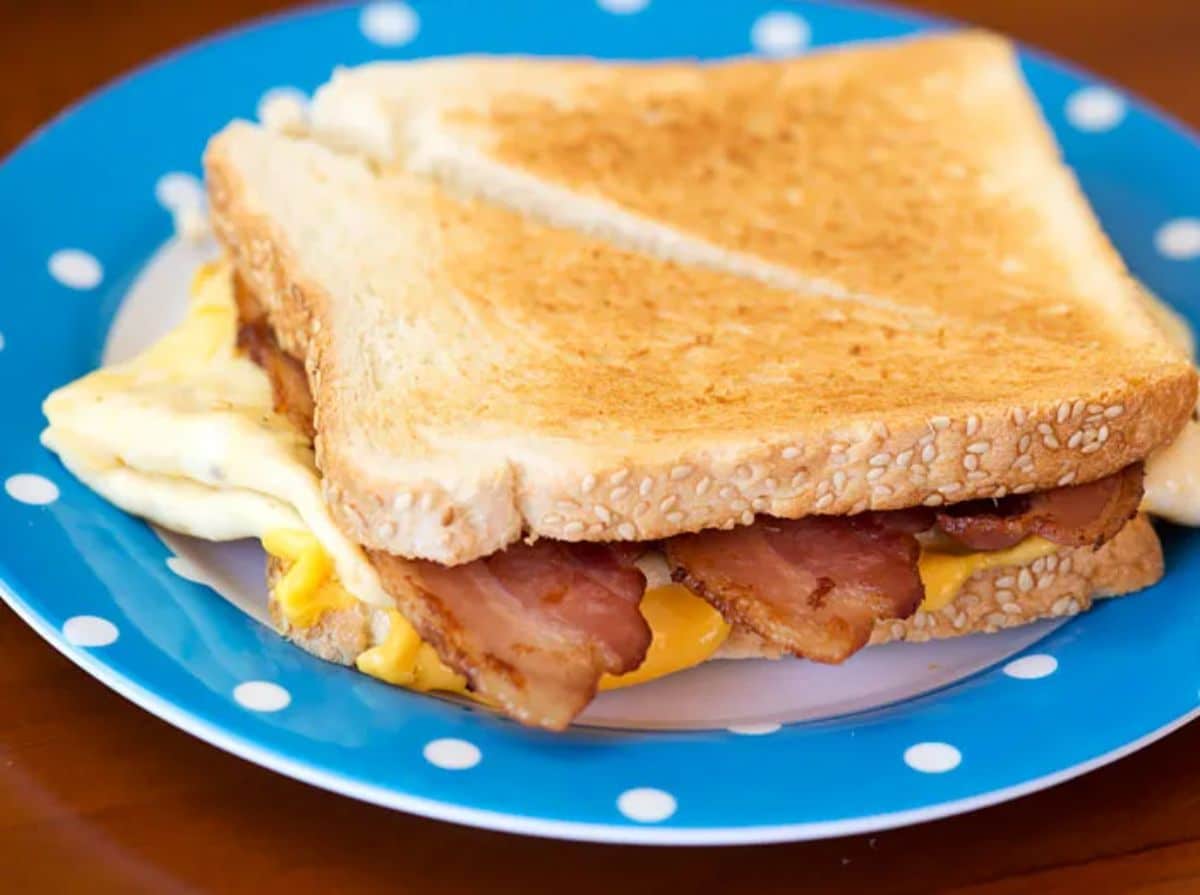 This sandwich is a simple dish, yet packed with flavor. The recipe involves frying up some bacon until crispy, cooking an egg to your liking, and toasting a bun or a bagel. Add some cheese on top, and you've got a sandwich perfect for breakfast or dinner.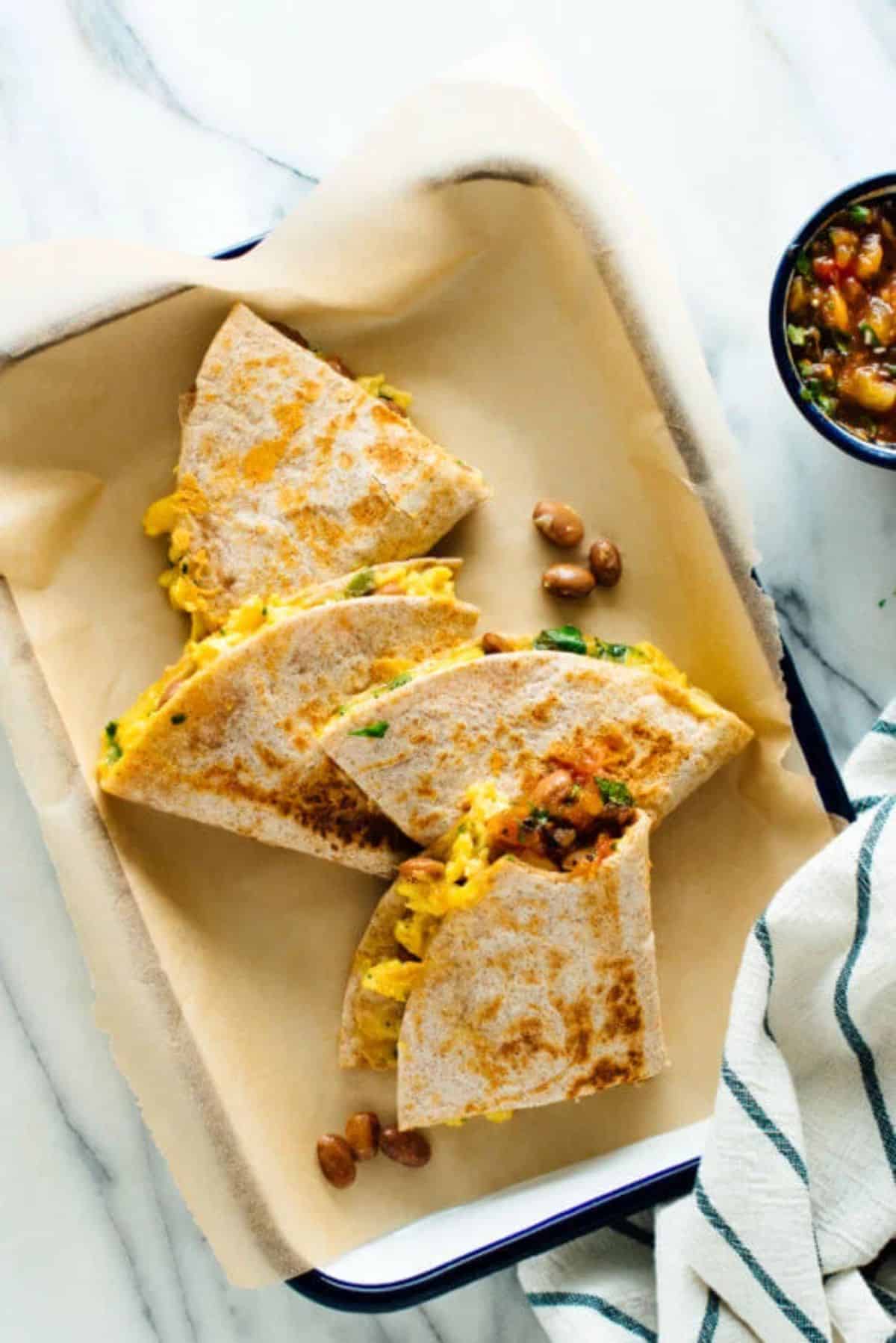 When making a Breakfast Quesadilla, the key is toasting the tortilla and melting the cheese on the inside. You want to make sure the tortilla is crispy and golden brown on the outside but still soft and chewy on the inside.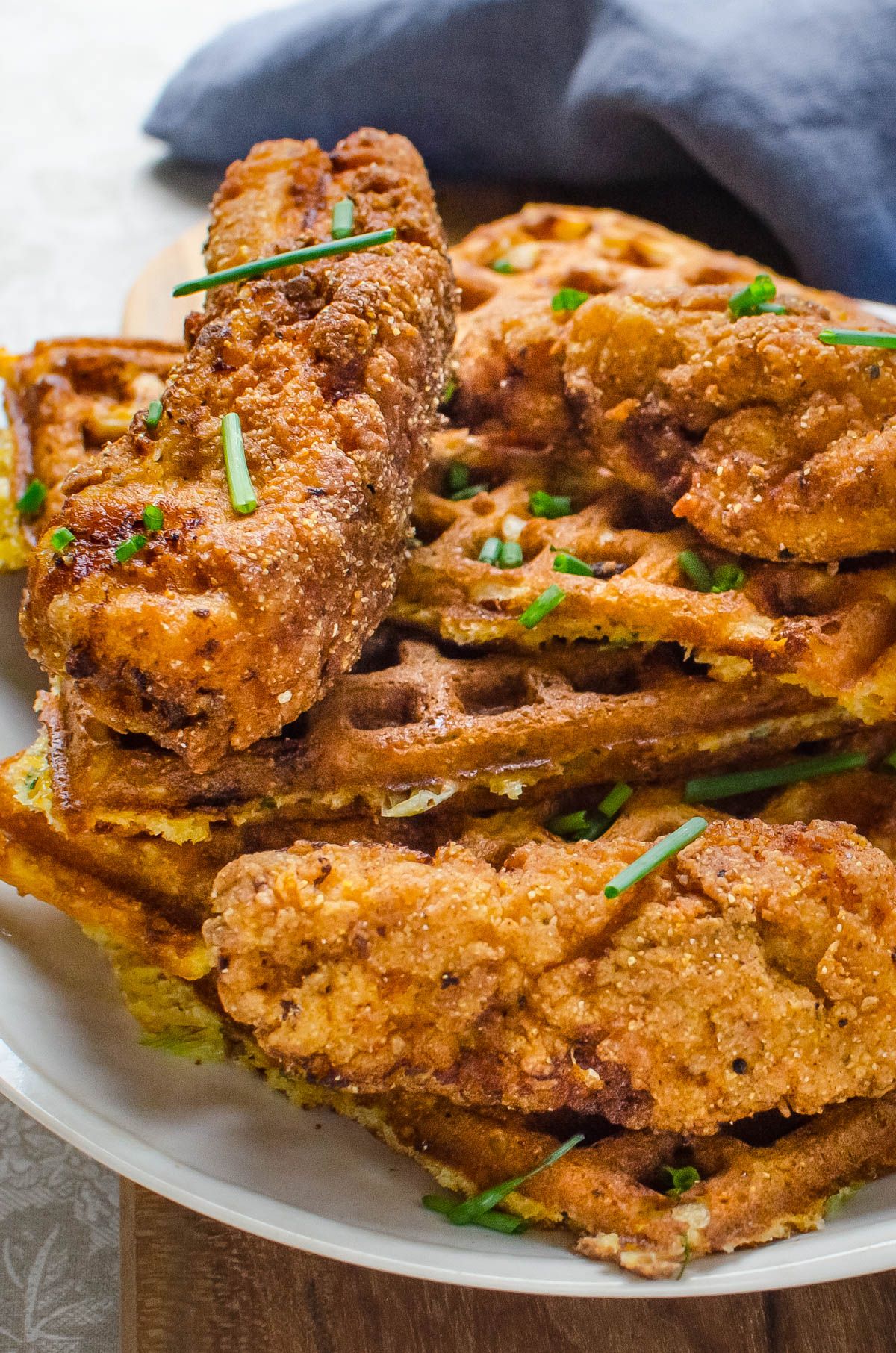 Chicken and Waffles is a dish that's beloved in the Southern United States and has gained popularity all around the world. This dish is a great example of a delicious breakfast-for-dinner option.
The recipe typically involves crispy fried chicken served on top of a fluffy waffle, drizzled with maple syrup and maybe a dollop of butter.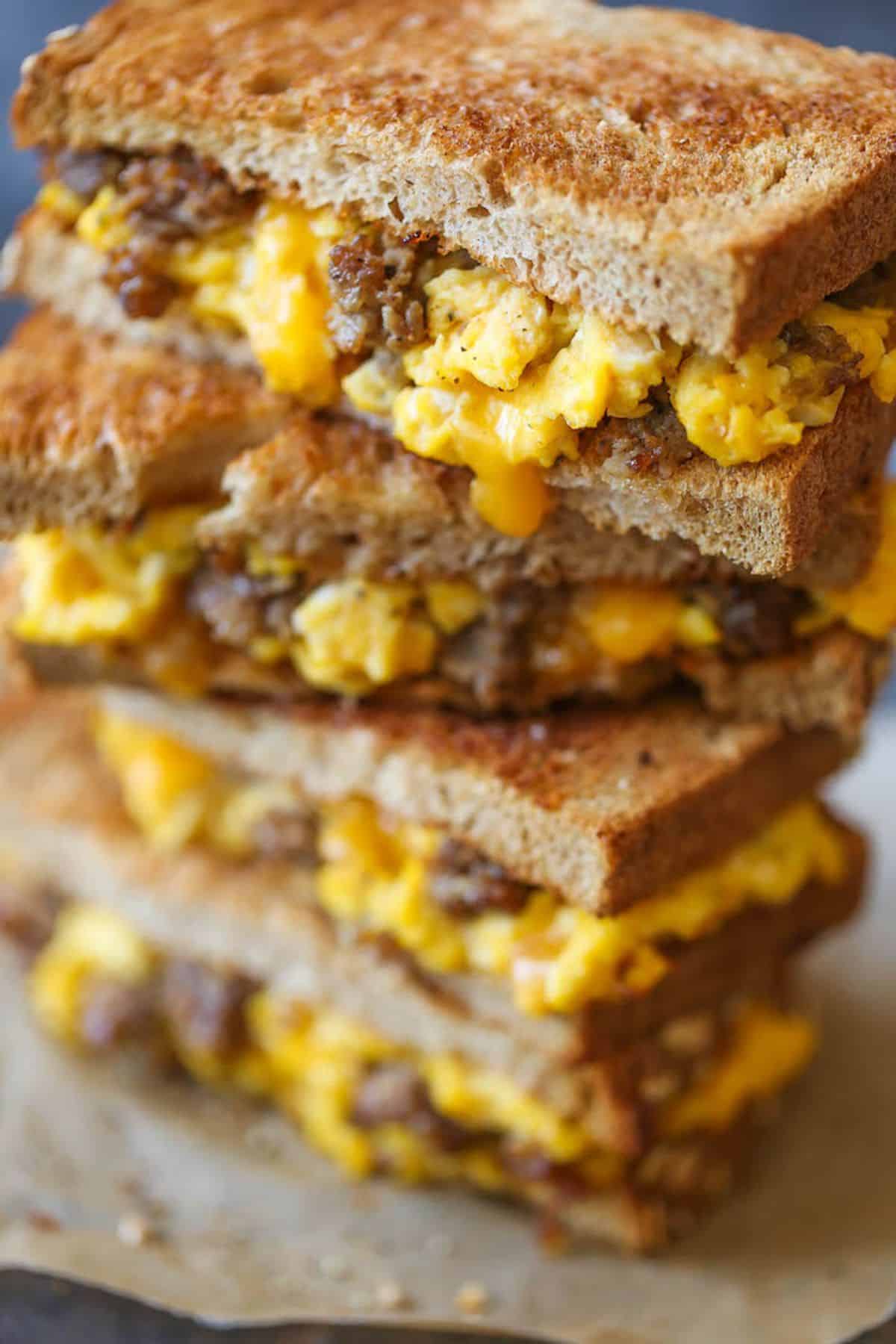 A grilled cheese sandwich is a certified "any time of the day" meal. The recipe usually combines gooey melted cheese with bacon, a fried egg, and maybe some avocado or tomato. It's a simple combination that never fails to impress.
A blend of cheddar and mozzarella will give you the ideal melty texture, while adding some cream cheese or brie adds a nice tangy flavor.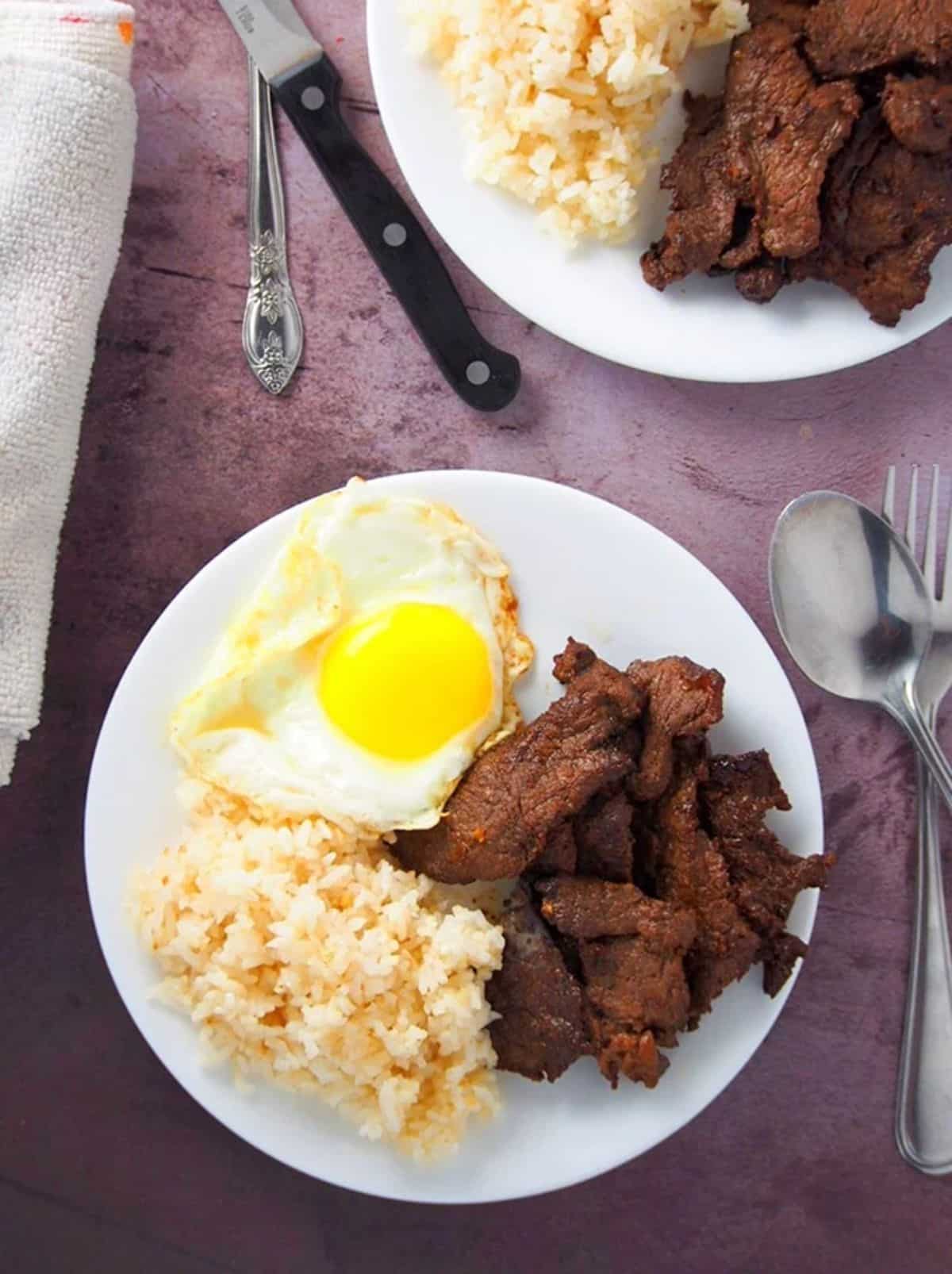 Tapsilog is a beloved dish from the Philippines. It is a meld of sweet, salty, and savory flavors that will leave your taste buds dancing. Sometimes, they serve it with a side of tomatoes or pickled papaya.
Tapsilog consists of three main components - tapa (thinly sliced beef marinated in a mixture of soy sauce, calamansi juice, and garlic), garlic fried rice, and itlog (a fried egg).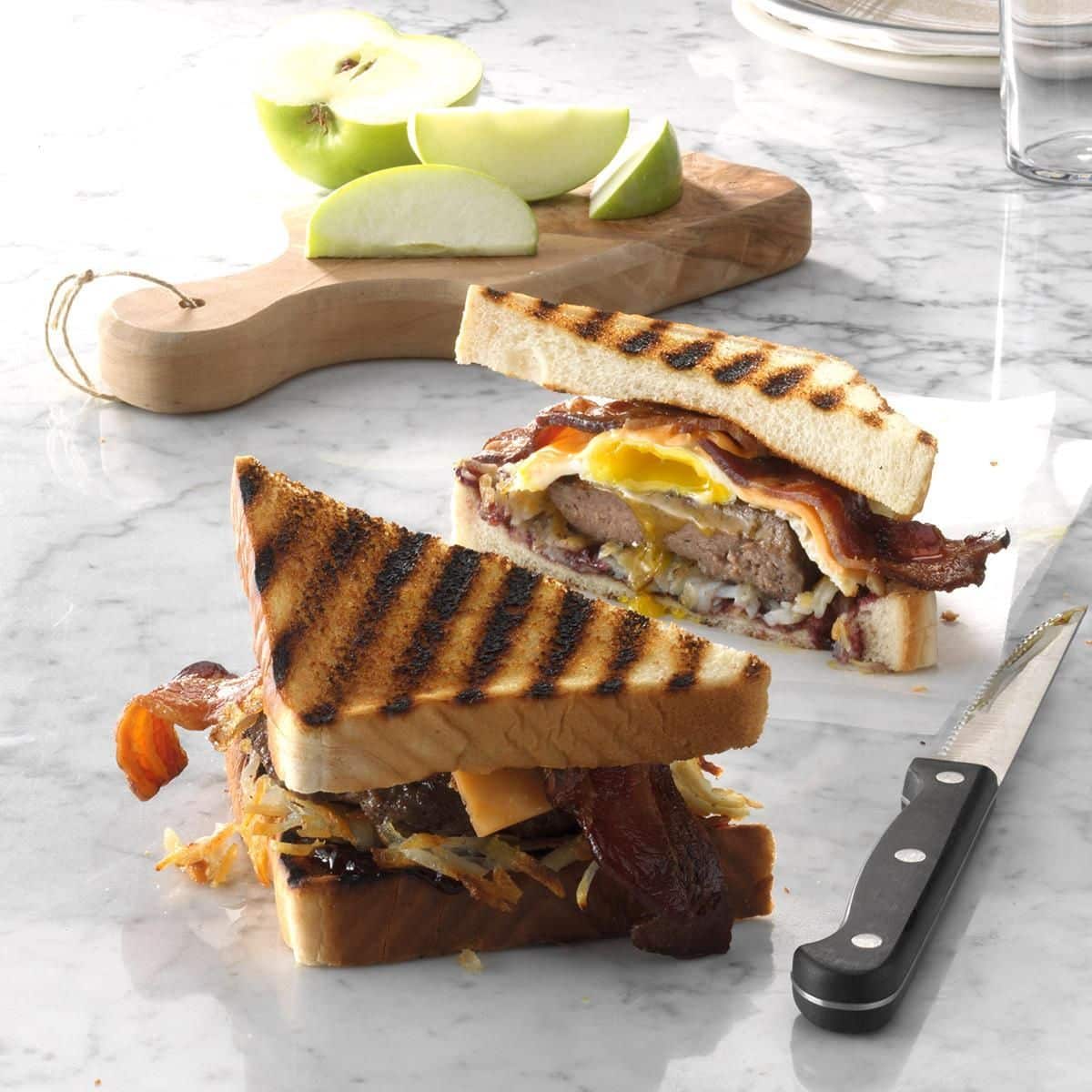 It's a juicy beef patty topped with all the breakfast favorites, such as crispy bacon, a perfectly cooked egg, and melty cheddar cheese.
The key to a great Breakfast Burger is all in the preparation - you want to ensure the patty is seasoned well and cooked to perfection.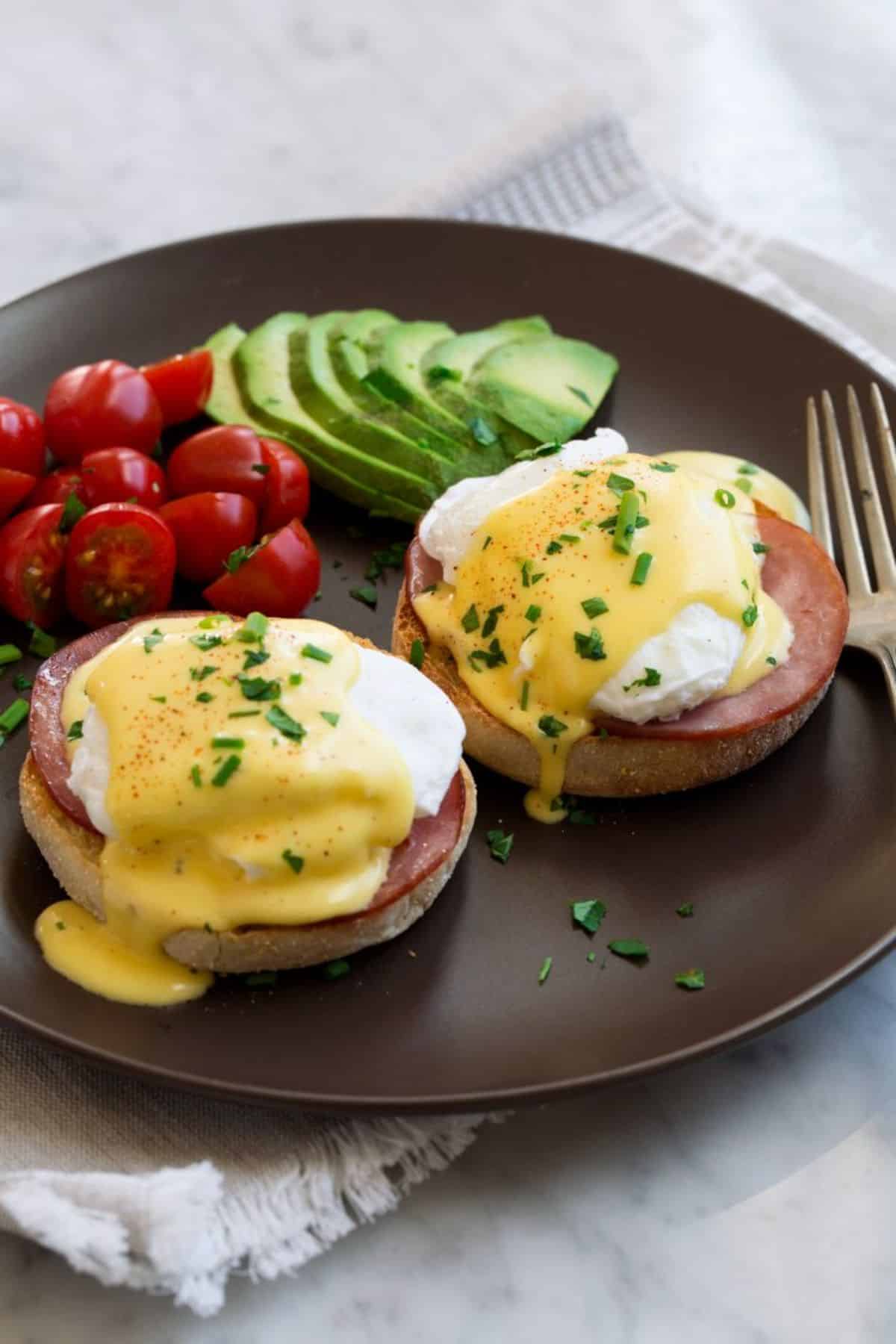 You can't go wrong with a classic like Eggs Benedict because it is a real showstopper with poached eggs, buttery English muffins, and creamy hollandaise sauce. It's a combination of flavors and textures that will have you saying "wow" with every bite.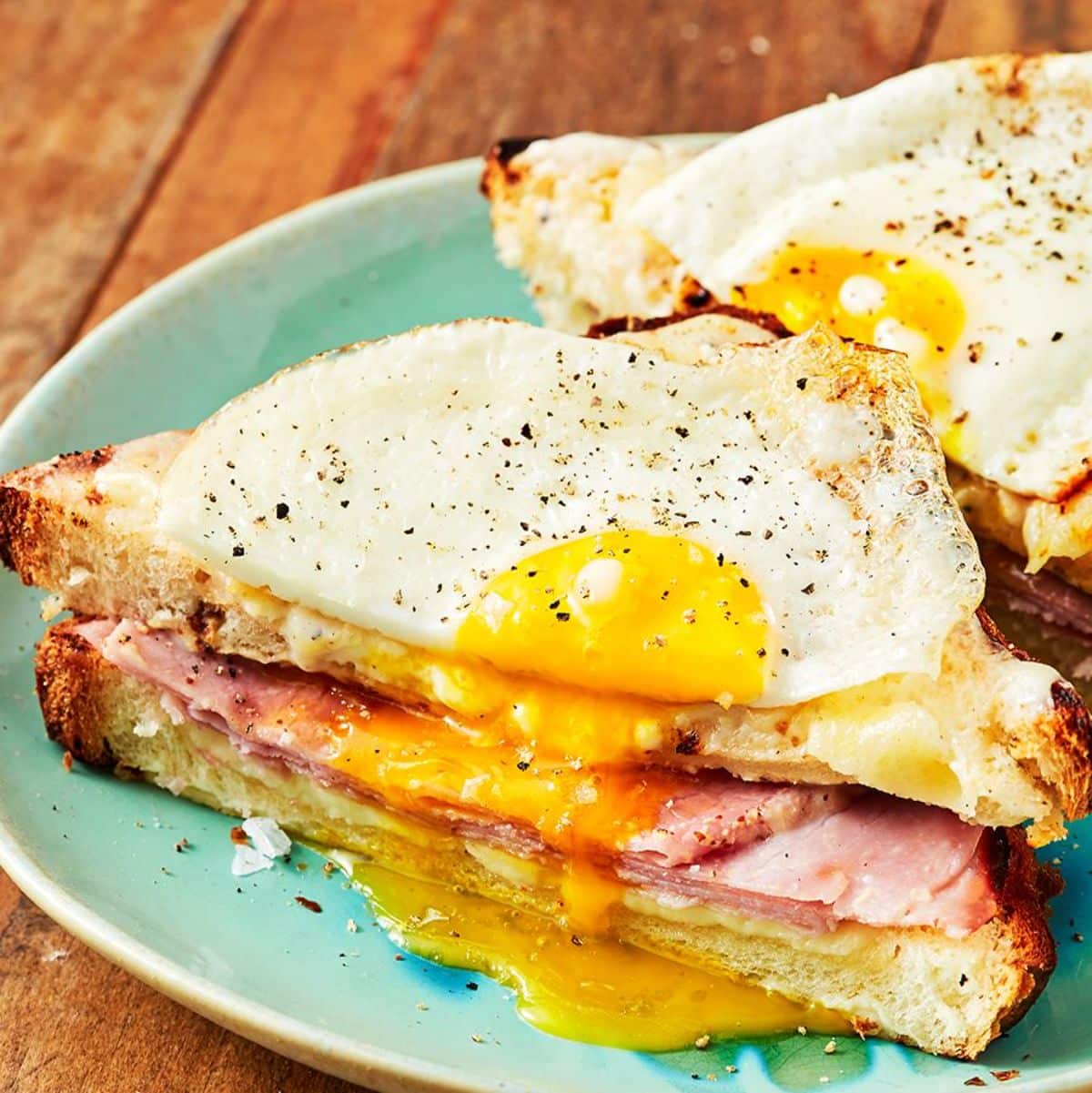 This is the queen of sandwiches. The French classic takes on the humble ham and cheese sandwich, croque-monsieur, but to a whole new level with the addition of a creamy béchamel sauce and a fried egg on top.
It's like the ultimate comfort food but with a touch of elegance.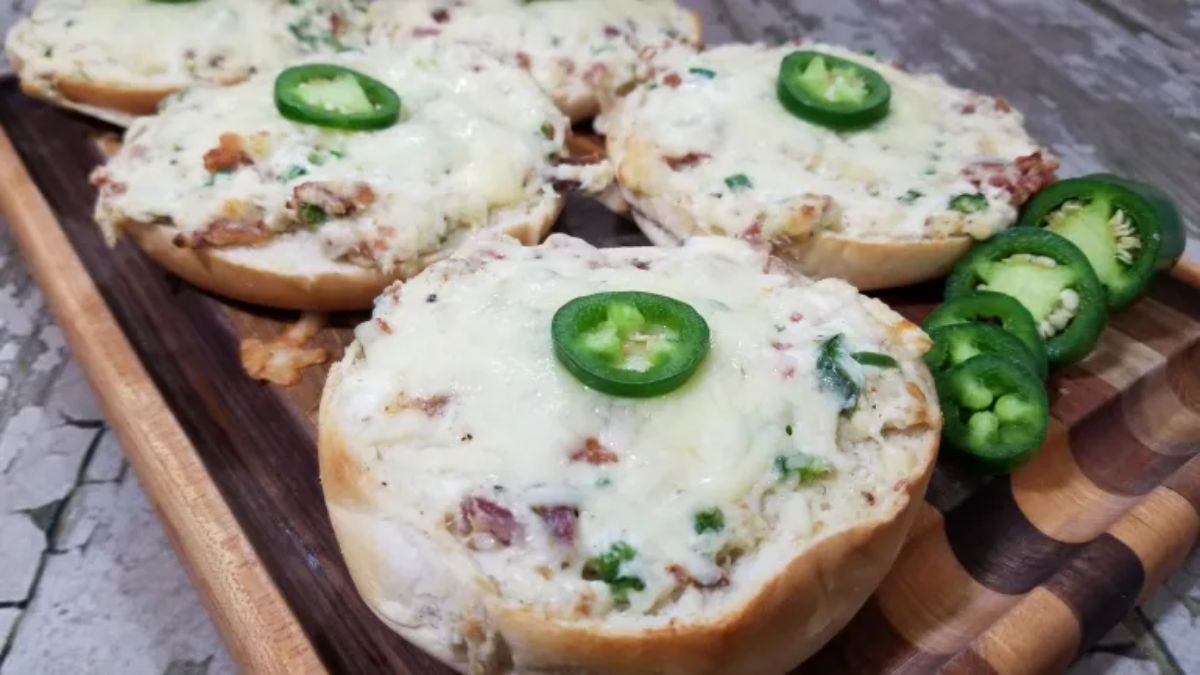 These jalapeno popper bagels are amazing! To give it that extra crunch, we start with a toasted bagel, preferably an everything bagel. Then we layer on a generous amount of cream cheese mixed with chopped jalapenos for a kick.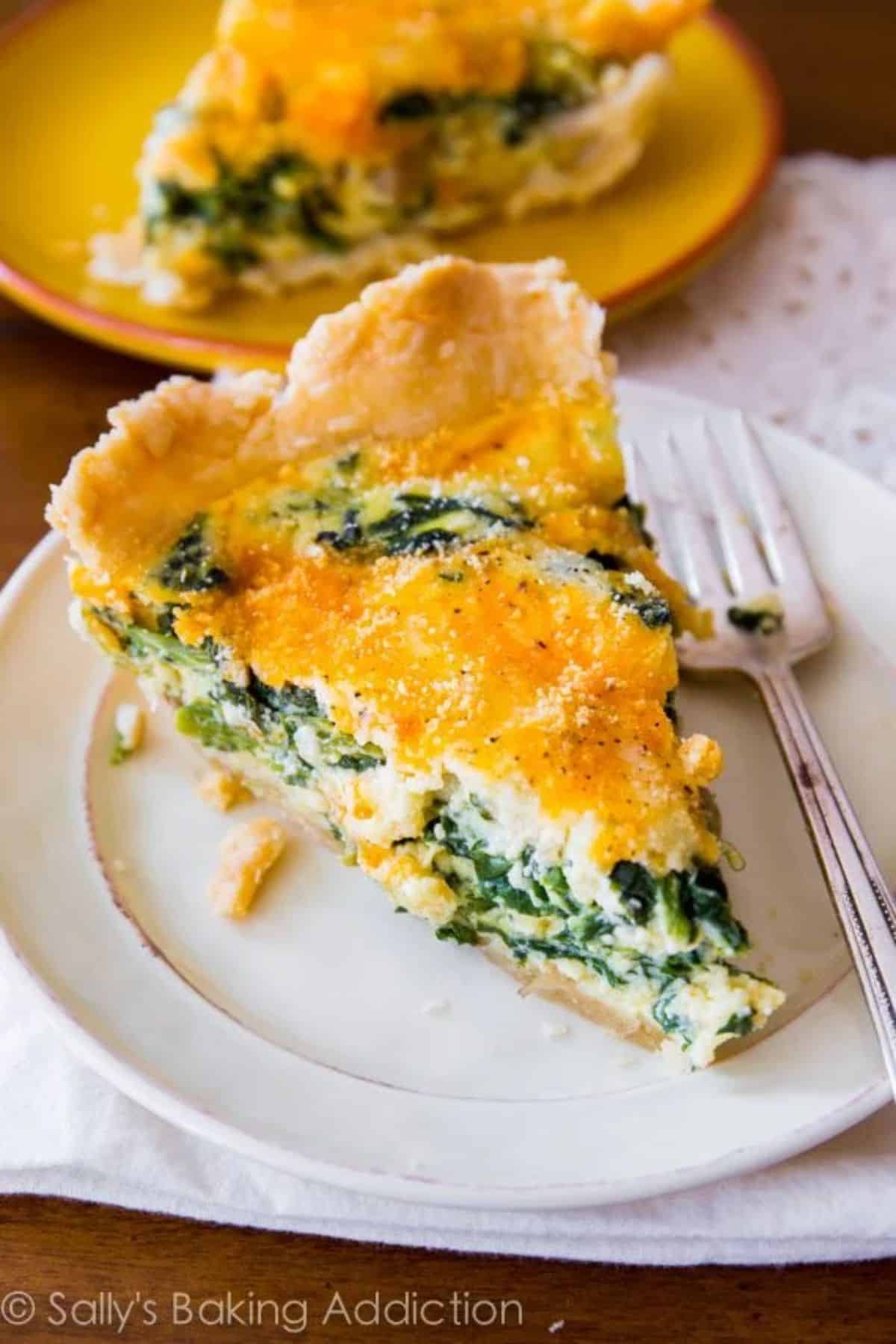 This Cheesy Spinach Quiche is great for breakfast, brunch, or dinner! This one is a winner in my book.
With a crispy crust, a fluffy and cheesy egg filling, and tons of nutritious spinach. The cheddar and parmesan cheese add a layer of flavor that will have you going back for seconds (or thirds if you're anything like me).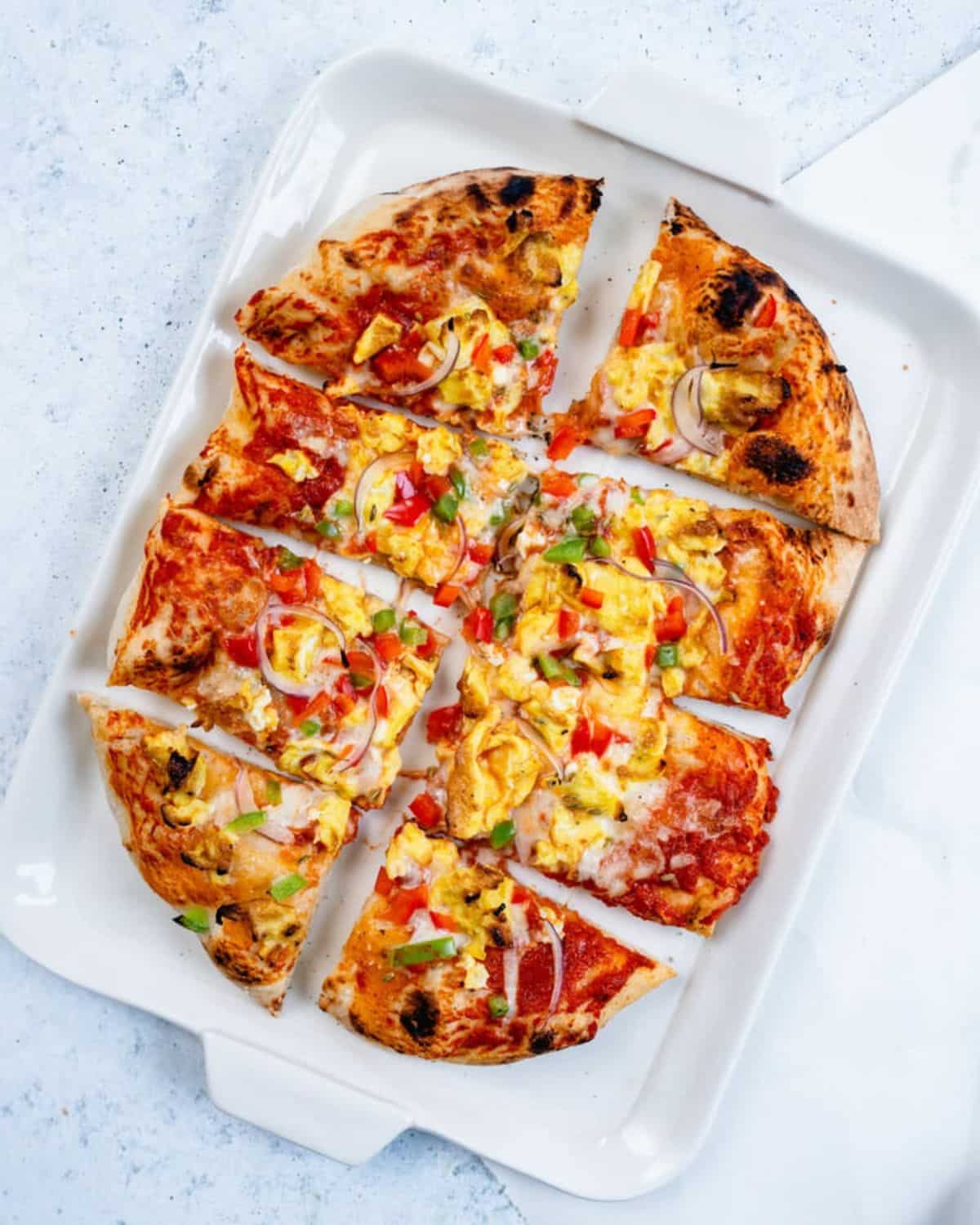 This isn't your average pizza, my friends. If you're feeling adventurous, throw on veggies like bell peppers or mushrooms for a little extra flavor and crunch. There are endless possibilities, and a breakfast-for-dinner twist is lovely.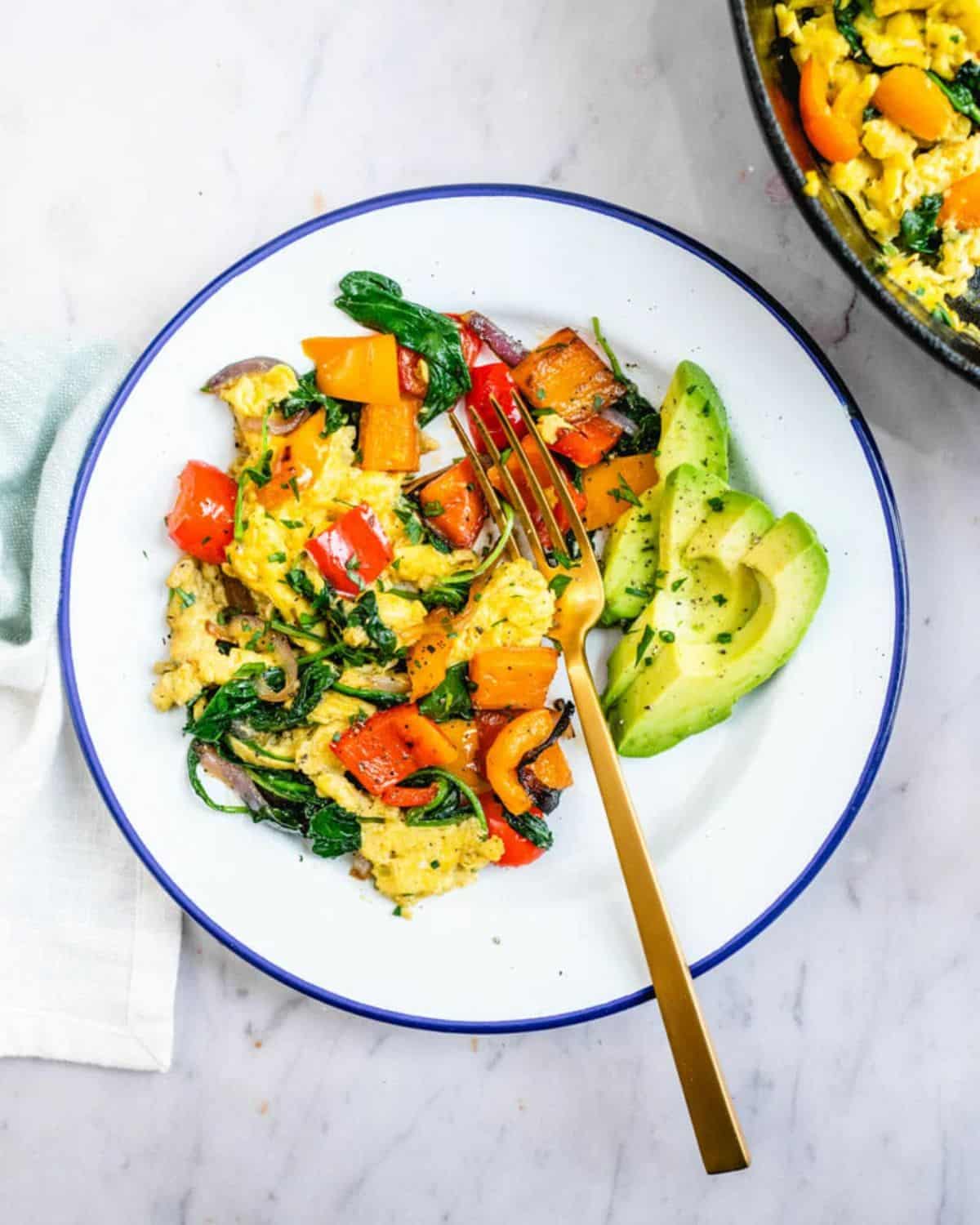 To make this scramble stand out, cook the veggies long enough so they get caramelization. And let's not forget the eggs - I like to keep them nice and fluffy, not too runny or dry.
This scramble is versatile enough to be served alone or with a side of toast or even some crispy bacon.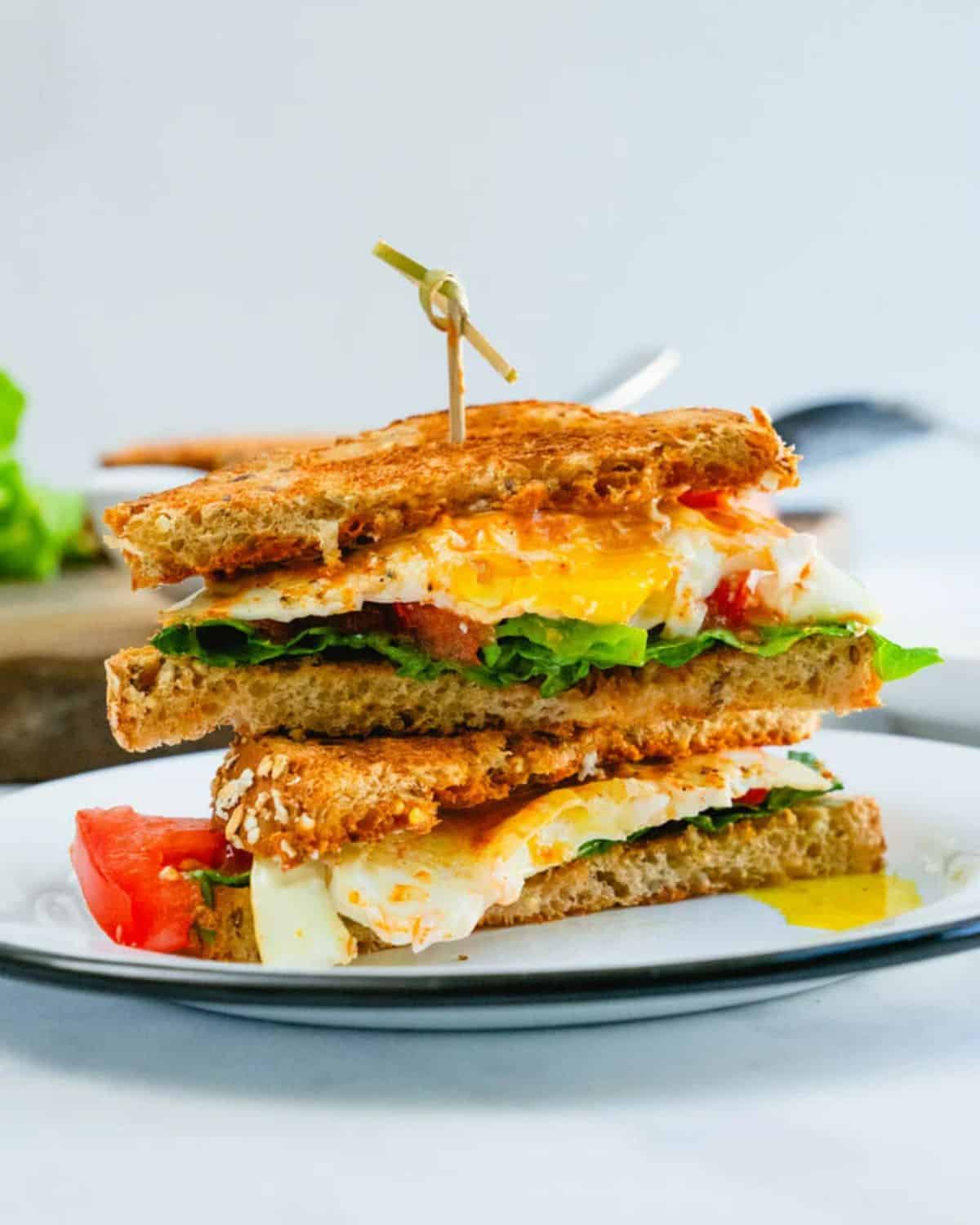 This sandwich is not for the faint of heart, folks. It's big, it's bold, and it's a meal in itself. So come down and get yourself the Ultimate Fried Egg Sandwich for breakfast and dinner.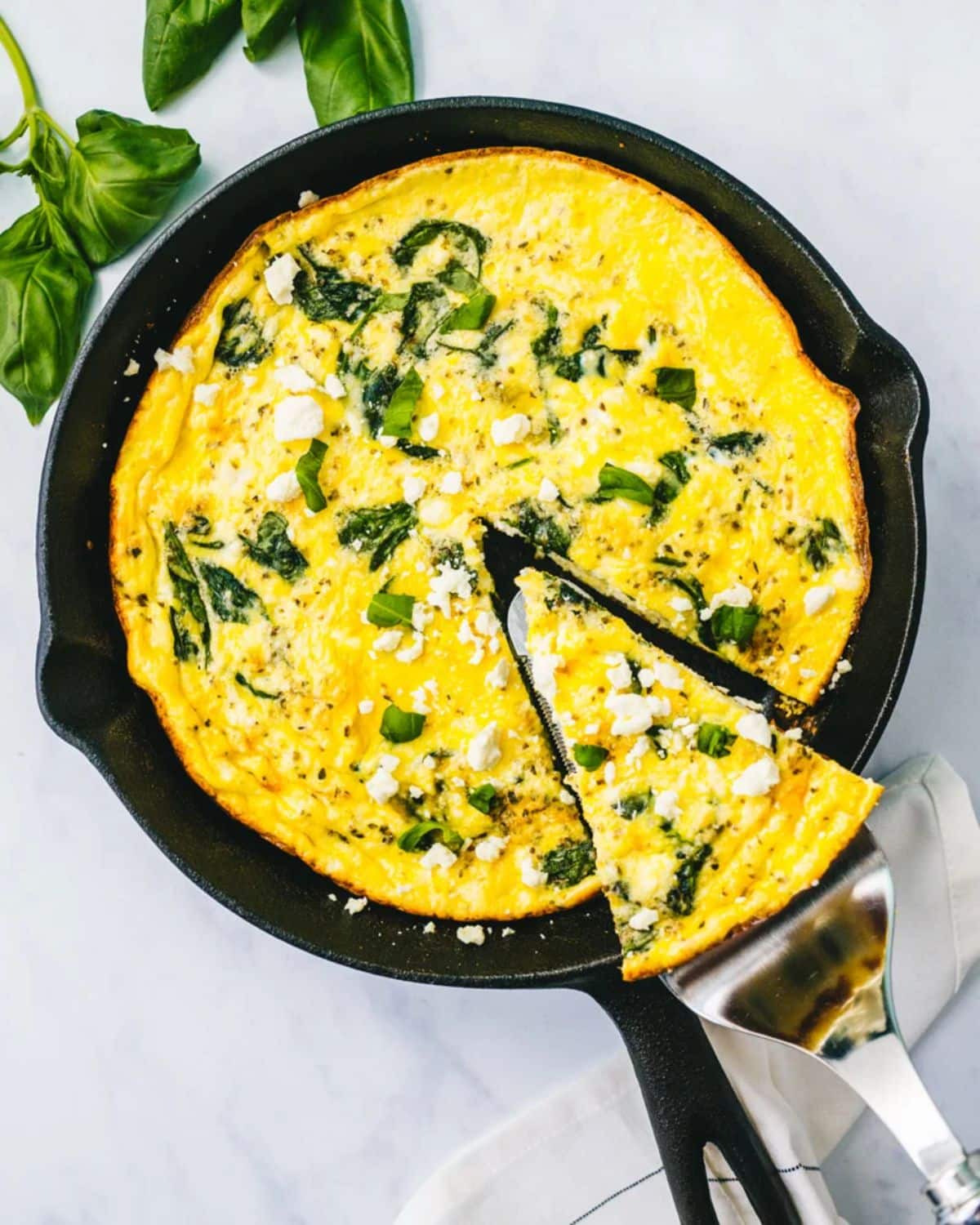 This savory dish is made with eggs, cheese, and your favorite veggies. It's a great way to use leftover veggies and make a healthy and filling meal. You can mix and match your favorite ingredients to create a frittata that's suited to your tastes.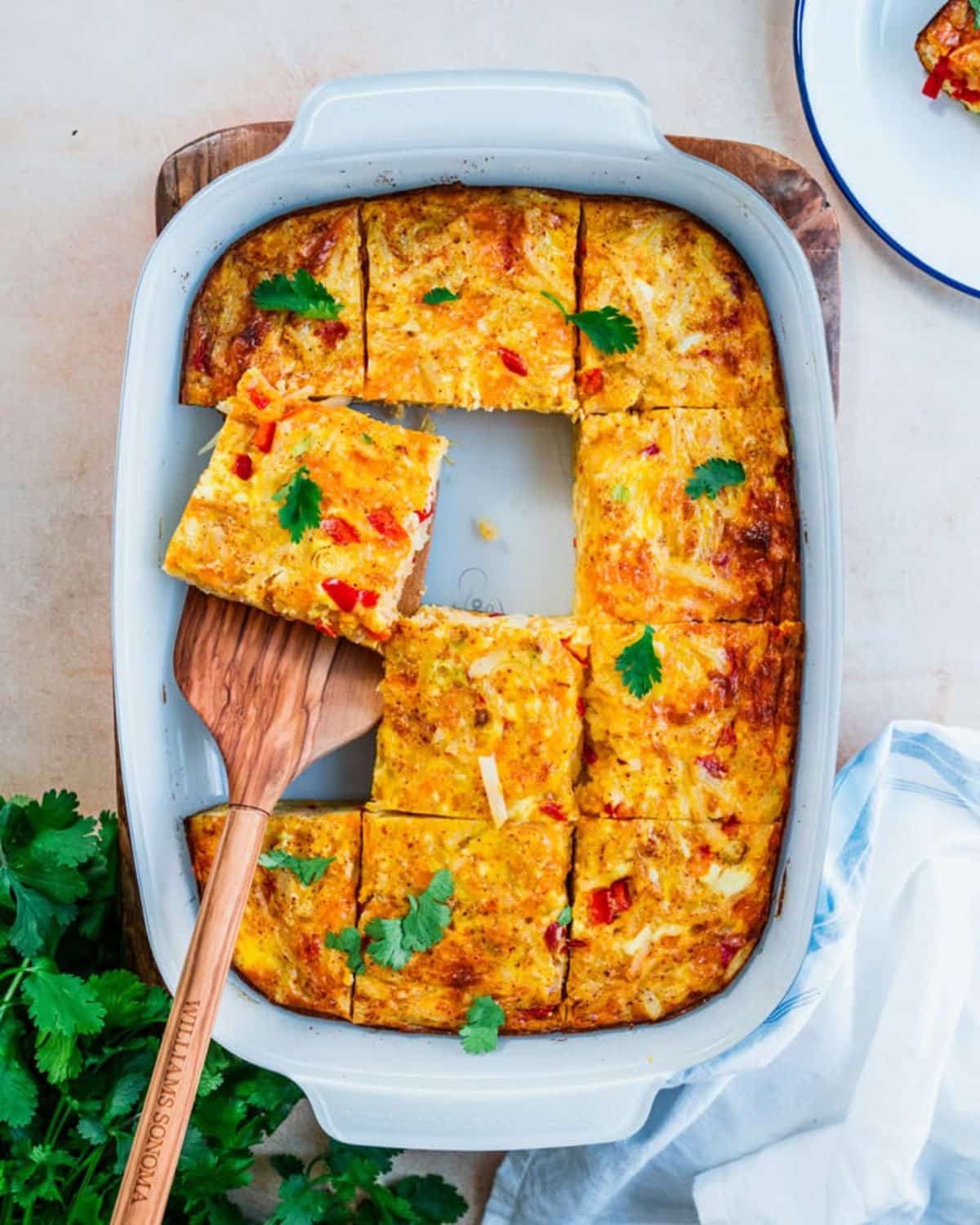 There is a combination of different textures and flavors, and the aroma of the dish baking in the oven is divine. The beauty of this casserole is that it's effortless to make, yet it's packed with flavor.
The recipe goes a long way when it comes to casseroles. You will have leftovers for breakfast, too!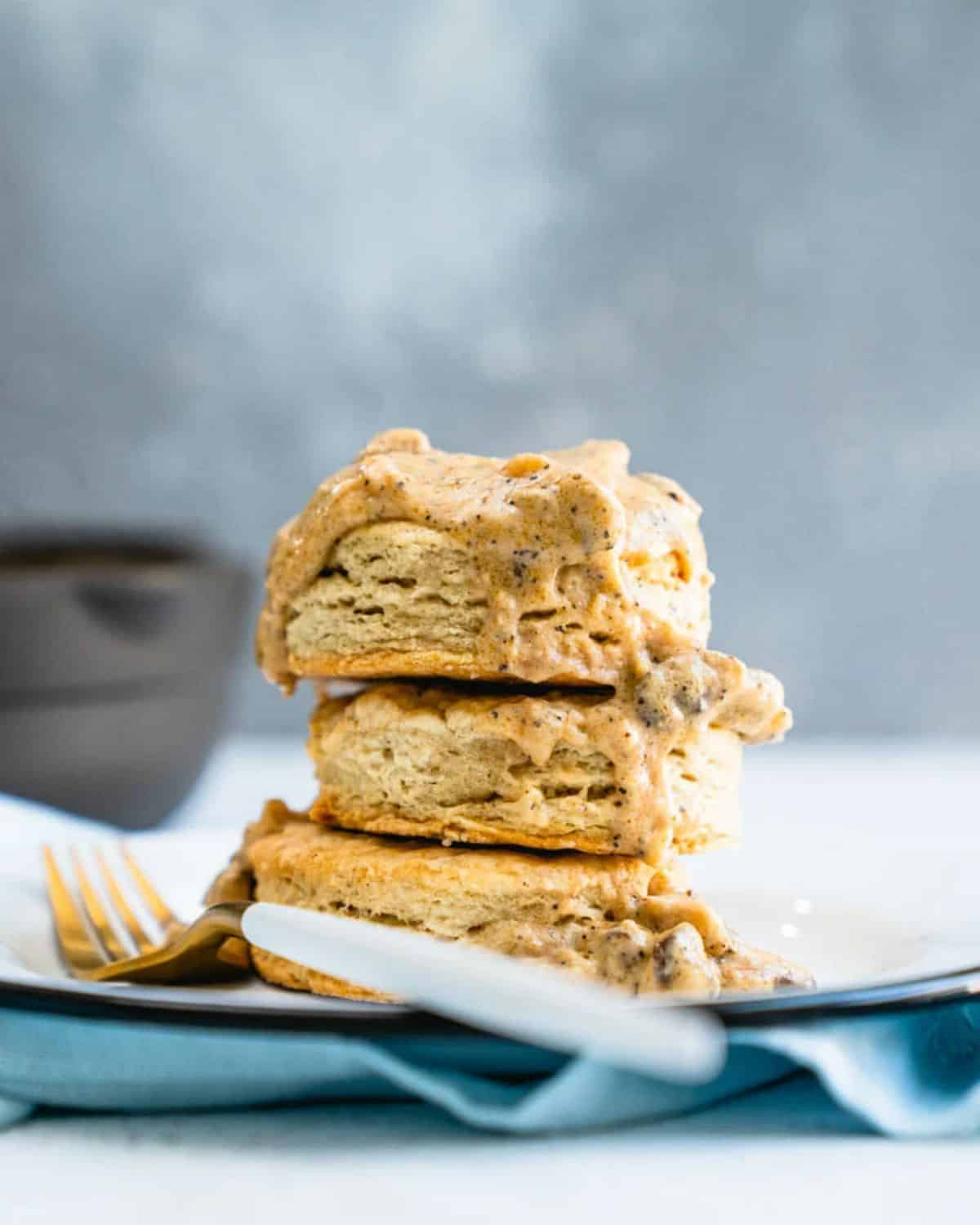 This vegan biscuits and gravy recipe uses plant-based ingredients to create a savory and satisfying dish you can enjoy for breakfast or dinner.
The biscuits are made with flour, plant-based butter, and non-dairy milk, creating a tender and flaky texture. The gravy is made with non-dairy milk, vegetable broth, and flour, creating a creamy and flavorful sauce.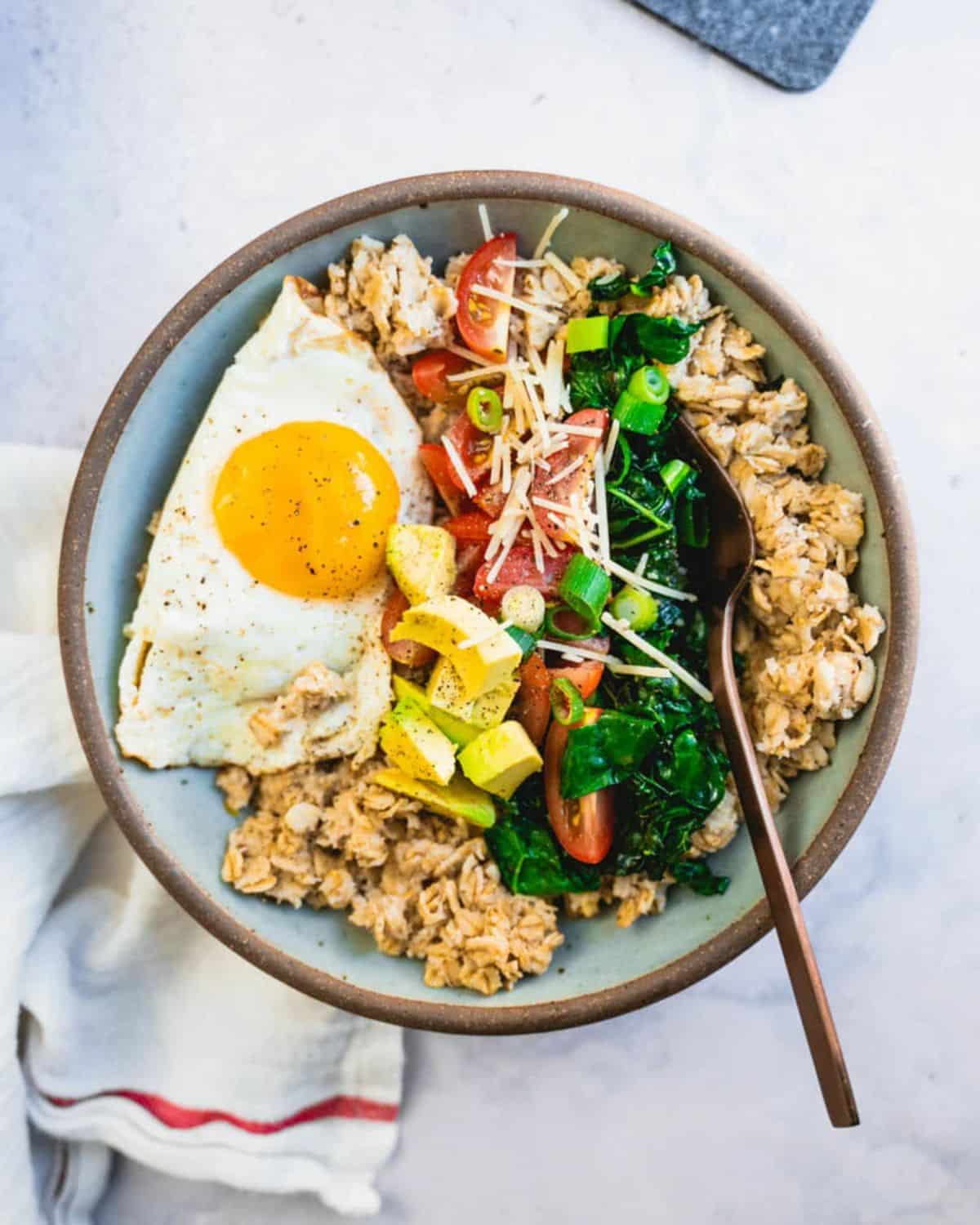 When most people think of oatmeal, they think of something sweet. However, savory oatmeal is just as good, if not better, than sweet oatmeal.
Whether you prefer it loaded with mushrooms, onions, and bacon or topped with a fried egg and some hot sauce, savory oatmeal is a versatile dish that will satisfy you. How about adding a few veggies to make it even more hearty?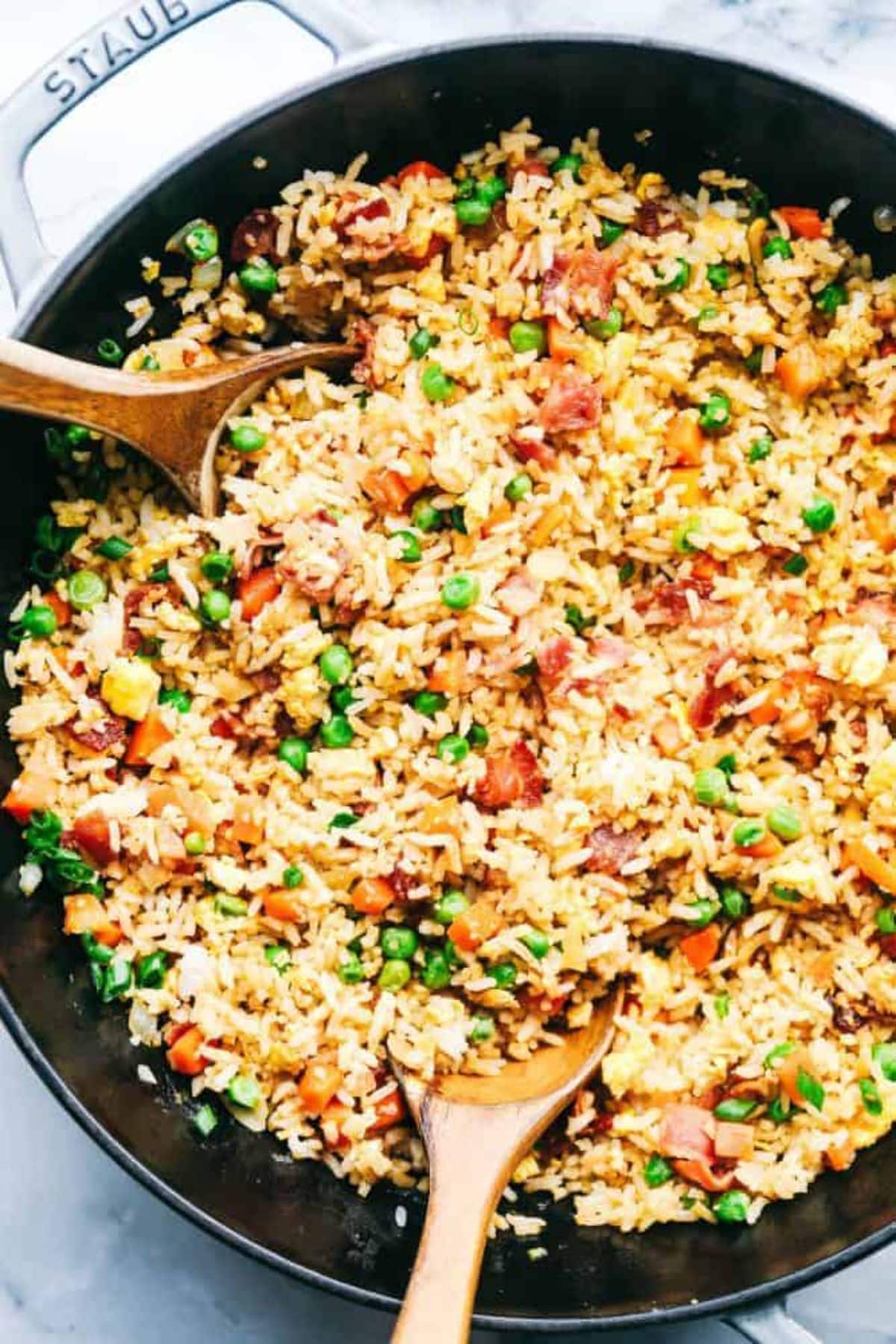 Bacon and fried rice are two things that everyone loves. Add them together, and you will have an incredible breakfast and an even better dinner recipe.
It is a great way to use leftover rice and make a quick and easy breakfast for dinner. The bacon adds a nice crunch and smoky flavor to the dish, while the rice provides a filling base for the flavors to meld together.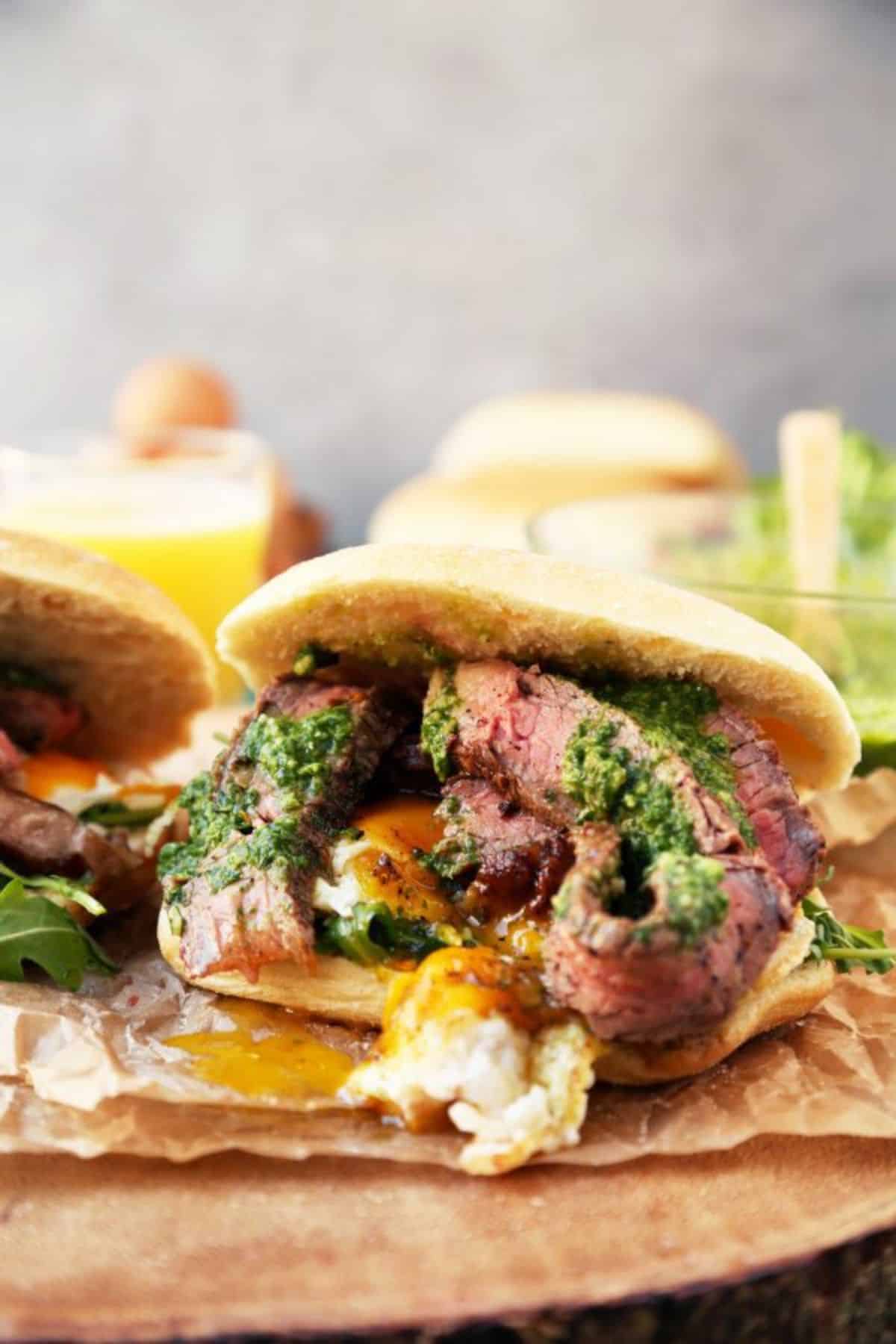 The mixture of steak, rich egg yolks, and ciabatta bread is sure to satisfy any appetite, and it's a fantastic way to enjoy breakfast for dinner.
It is a unique sandwich recipe because you add arugula and pumpkin seed pesto to the base. Make sure to use a good cut of steak, like a rib eye. So grab a fork and knife and dig in!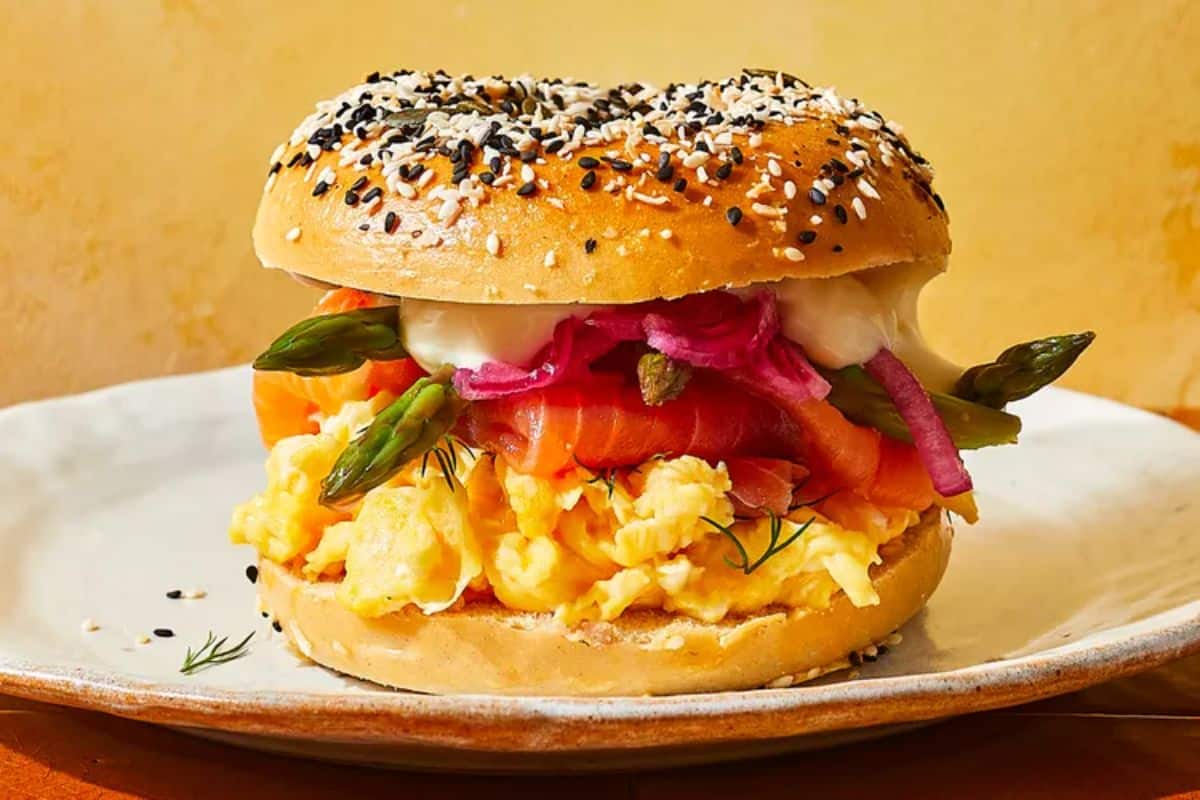 A Salmon Bagel, what a fantastic idea for breakfast or dinner! This dish is lovely for a quick meal that is both healthy and delicious. So, put on some relaxing music, pour yourself a glass of wine, and enjoy this delightful dish.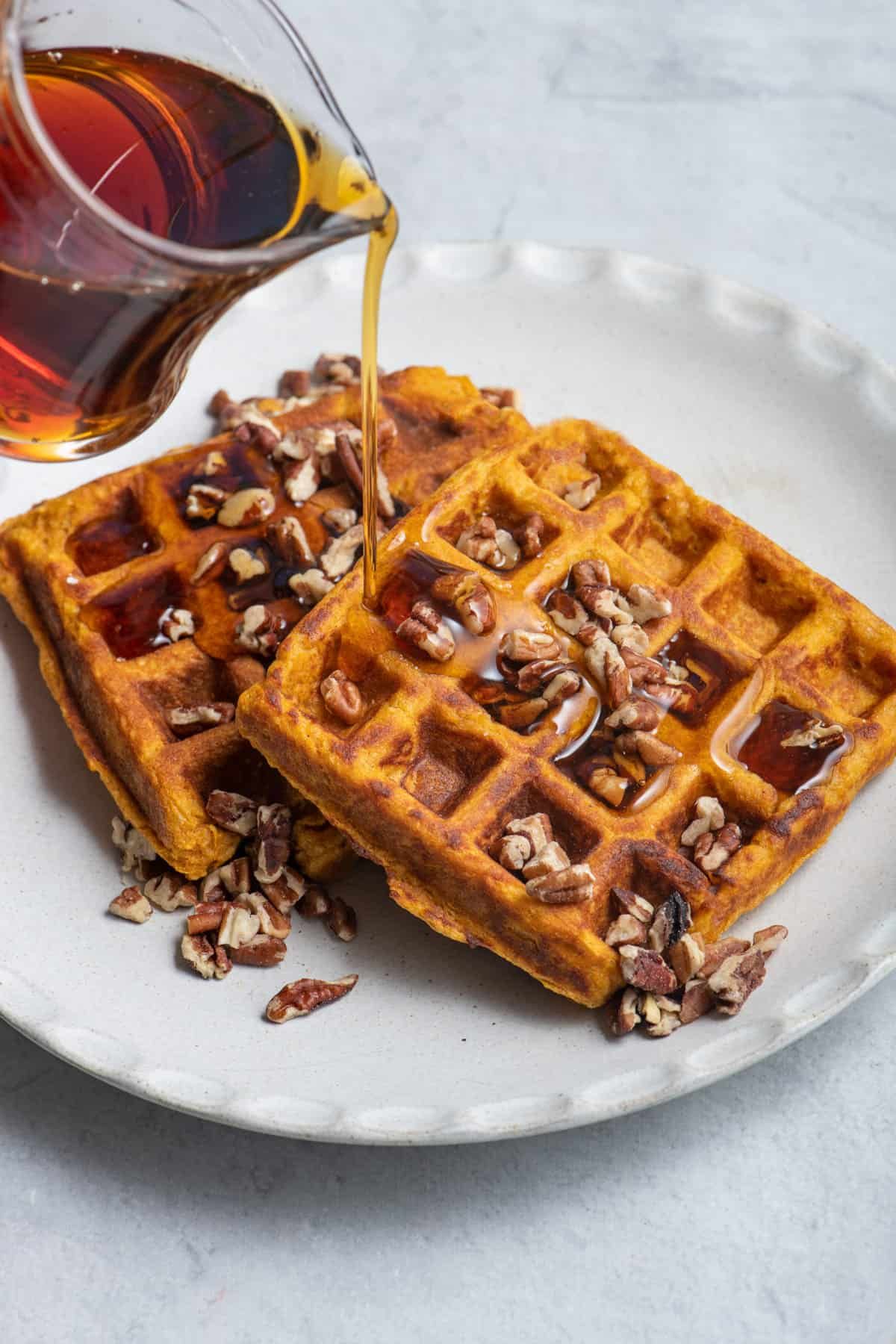 When it comes to breakfast for dinner, one dish that always gets my taste buds ready is Sweet Potato Waffles. They twist the classic breakfast staple, and the sweet and savory combination is unbeatable.
I love the waffles' crispy texture and the sweet potatoes' subtle sweetness.