Today I'm sharing this succulent candle centerpiece that I made a couple of years ago. It's a perfect project for bringing a little green and light into your home during these winter months, and will easily transfer to your outdoor living spaces when it warms up again.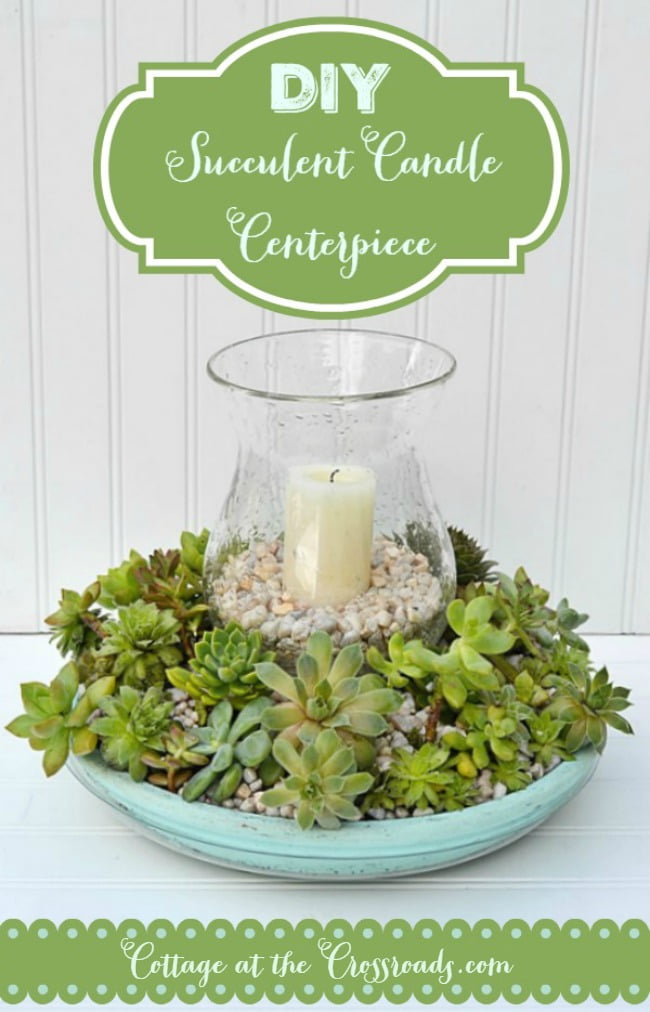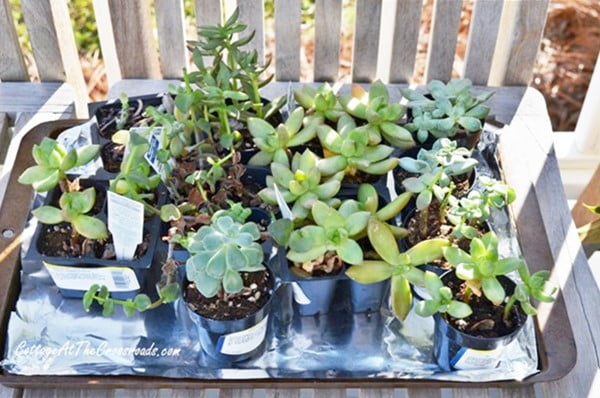 To make this project, you will need a variety of small succulents. I got lucky and found these on sale at Lowe's.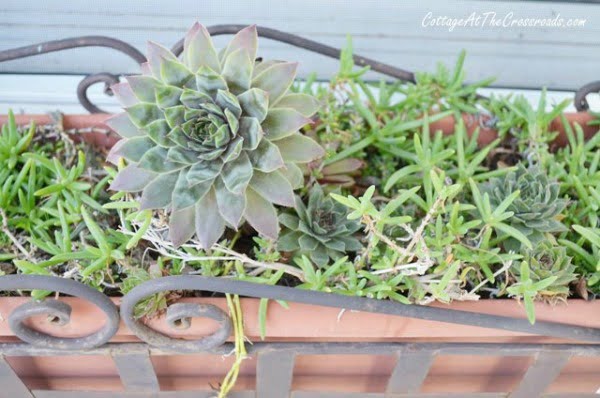 And I also had some growing in a planter that needed to be transplanted. See the little "babies" in there? If you can find someone who already has some succulents growing, they will be glad to share some of those babies with you! My sister-in-law Jean is always sharing some with me.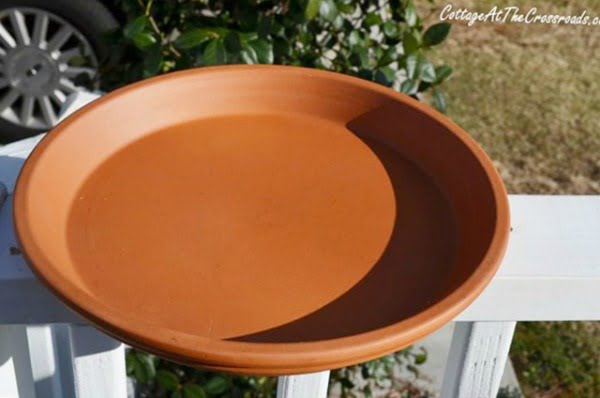 After you have gathered a variety of succulents, you will need a large terracotta saucer. The one I used had a diameter of 12 inches, and I promptly painted it aqua, one of my favorite colors.
When I was purchasing my saucer, I picked up one of these plastic trays that has some little feet on it that goes underneath the saucer to protect the surface where ever you place your centerpiece.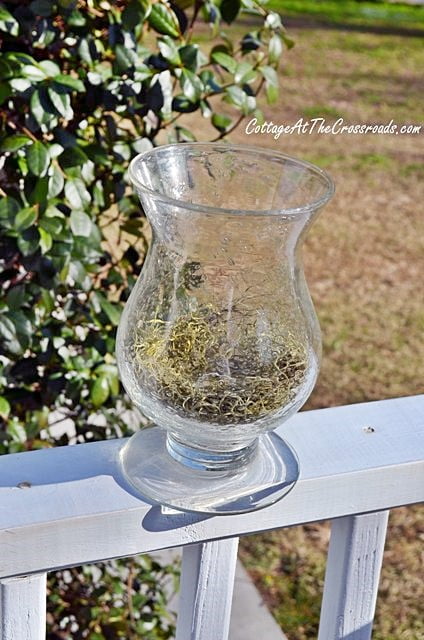 And you will need a glass candle holder. This is one I've had for years, and I tucked some green moss down inside.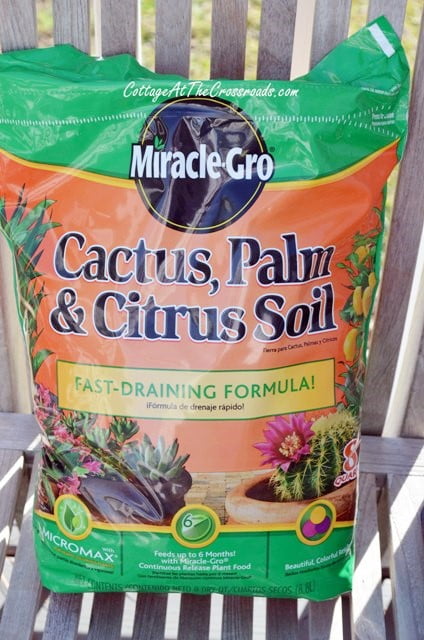 Place your glass candle holder on top of the terracotta saucer and then fill the rest of the space with soil. I've found that succulents really like this special soil because it drains and dries out easily.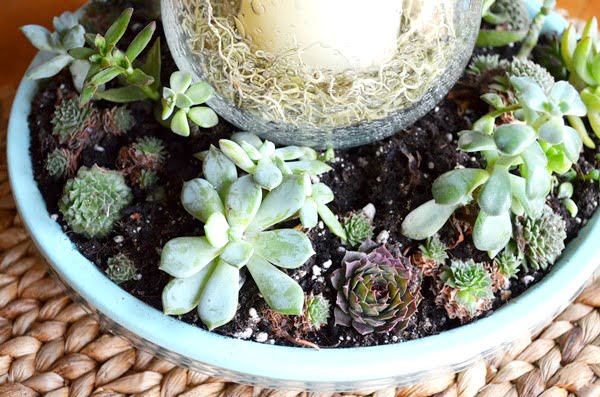 The next step is to plant your succulents. You can see how the aqua saucer picks up the pretty color of some of the succulents.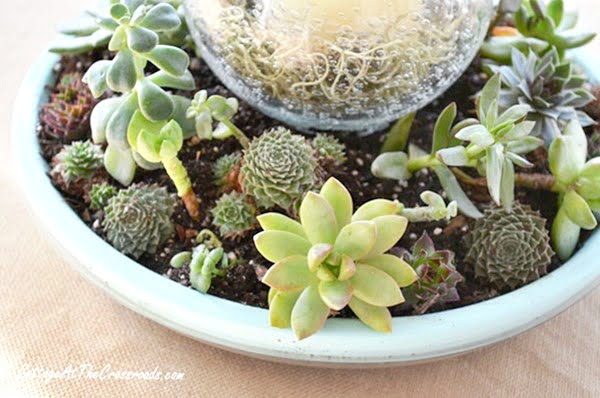 Try to mix the variety, size, and colors of your succulents as you are planting.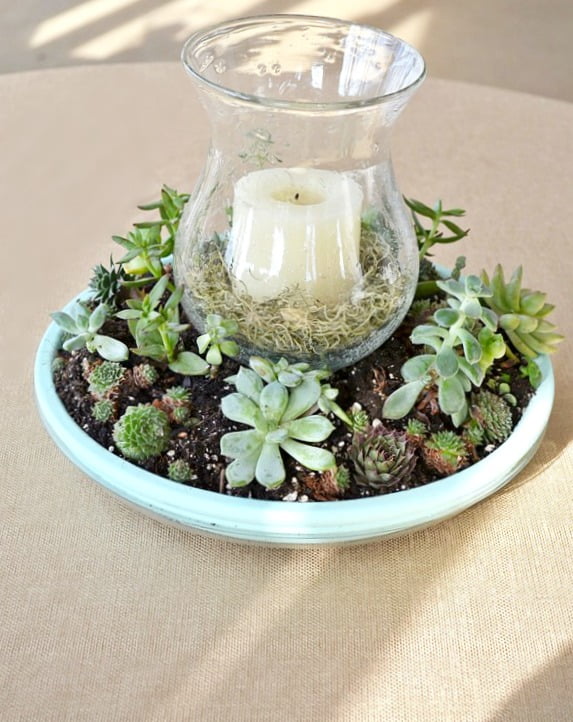 Very gently, water your succulents and then tuck a candle into the holder.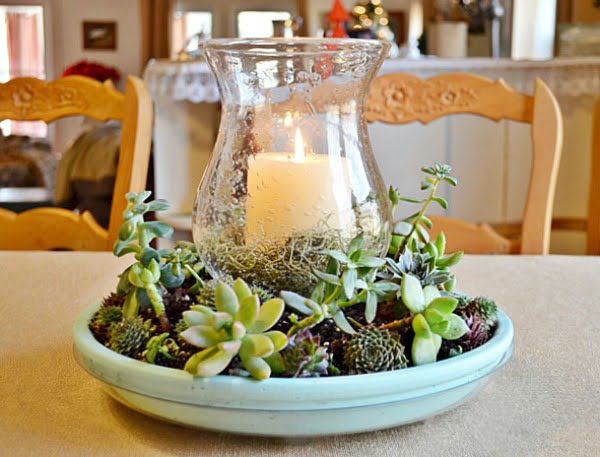 During the winter, it makes a pretty, living centerpiece on your table. The clear, plastic tray underneath it protects your table from any moisture that it produces. However, remove it from the table whenever you water it. Contrary to what a lot of people think, succulents do need to be watered, especially when they are exposed to dry air. The soil needs to be moist but not soggy!
Look how much the succulents grew within six months! You can see that I added some pebbles on top of the soil and down inside the candle holder, and I think that I added and/or replaced a few of the succulents when I was freshening up the centerpiece.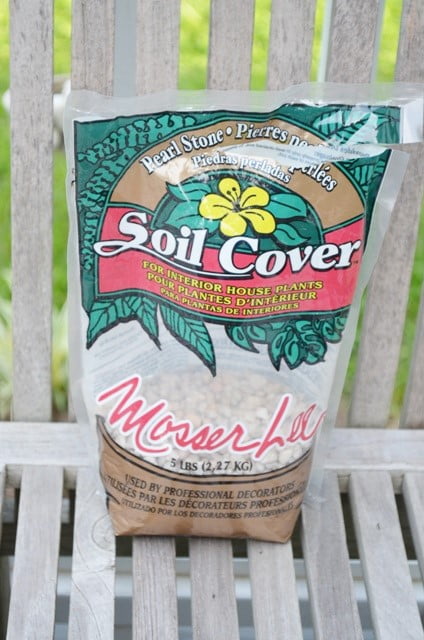 I used part of a small bag of these soil cover pebbles, which I think gives the centerpiece a little more polished look. Beside, who really wants to see dirt when they are eating?
I used the succulent candle centerpiece for almost a year, but as the succulents grew, they got transplanted into larger pots. I think I'm going to start another one soon! Jean, do you have any more of those babies to spare?