I was so honored and thrilled when cookbook author Holly Herrick asked me to review her new and about to be released cookbook The French Cook: Sauces.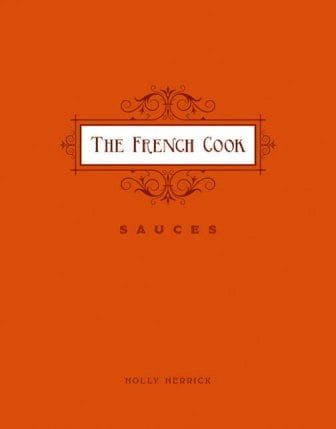 This is the first volume in a series of books she's authoring that are designed for the home cook who has wanted to delve into French cooking.
This is Holly, and you may remember when she sent us her cookbook Tart Love to give away on our blog last year. In addition to her other 3 cookbooks that she's written, she has been a long-time restaurant critic and features writer for Charleston's daily newspaper The Post and Courier. She's also written features for magazines such as Southern Living. Holly studied at Le Cordon Bleu and has put her love of France to use by writing this first book in her series of books about French cooking.
I have not received my hard copy of the book yet, but Holly send me a PDF copy to review, complete with its gorgeous photographs.
Not only were there gorgeous food photographs that made me practically drool, there were French street scenes and action shots of French chefs that made me feel that I was right in Paris.
Ok, I'll admit it. French cooking has always intimidated me just a bit. I've always wanted to learn how to make my own Hollandaise, Bearnaise, and Puttanesca sauces but felt a little inadequate. Holly demystifies the techniques in making these as well as creating your own stocks. And there is even a chapter devoted to whipping up your own mayonnaise. Didn't think mayonnaise was French, did ya? Well, it is the base for aioli, remoulade, and tartar sauces.
The French Cook: Sauces not only gives you the step-by-step instructions and tips for making all these sauces, but it also includes several recipes that use the sauces. So today I was inspired to make Roasted Asparagus with Oranges, Proscuitto, and Chive Bechamel Sauce.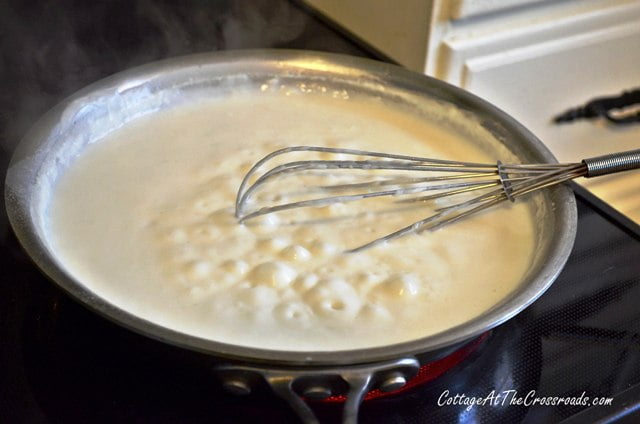 Now, here in the South , we call a Bechamel sauce a white sauce. I've made that plenty of times, but I picked up a few tips from Holly about making it better. For example, Holly stresses that you must have equal parts of butter and flour. To add additional flavor, an onion is cooked into the sauce. And Holly said that the milk must be cold when adding it to the flour mixture.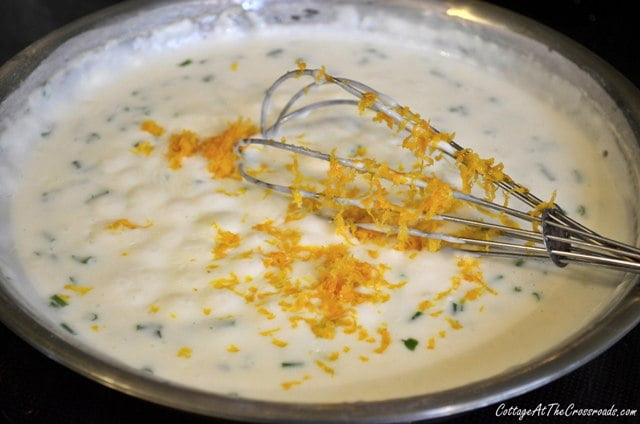 For this recipe, orange zest and juice were added along with fresh chives. Oh, yum! And then you add some chopped proscuitto to it! I knew this was going to be good!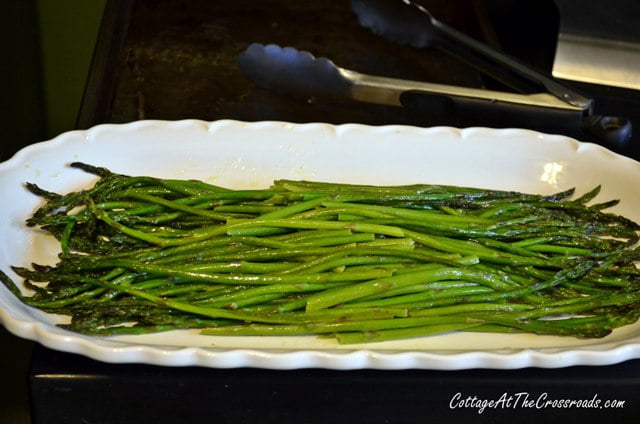 I roasted the asparagus and then dressed it with the warm bechamel sauce.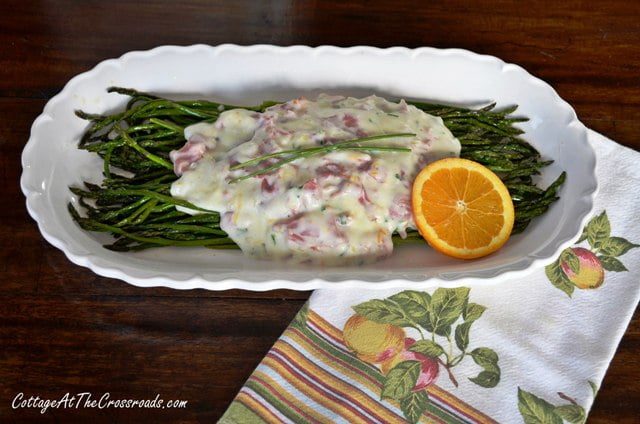 Voila! Let me just say that getting this recipe would be worth the price of the whole cookbook! I can't wait to make this with our own fresh asparagus that we grow!
This book has given me the confidence to take on more French sauces, and if you've ever wanted to master them, too, then I'd highly suggest this cookbook. It won't be available until March, but you can preorder your copy of The French Cook: Sauces at Amazon.
What is Holly up to now? Well, she's cooking up a storm while working on the second book in the series-Cream Puffs and Eclairs!