Are any of you yearning for spring as much as I am? The cold, rainy weather is hanging around FOREVER, it seems. So to welcome March, I put a little spring under glass!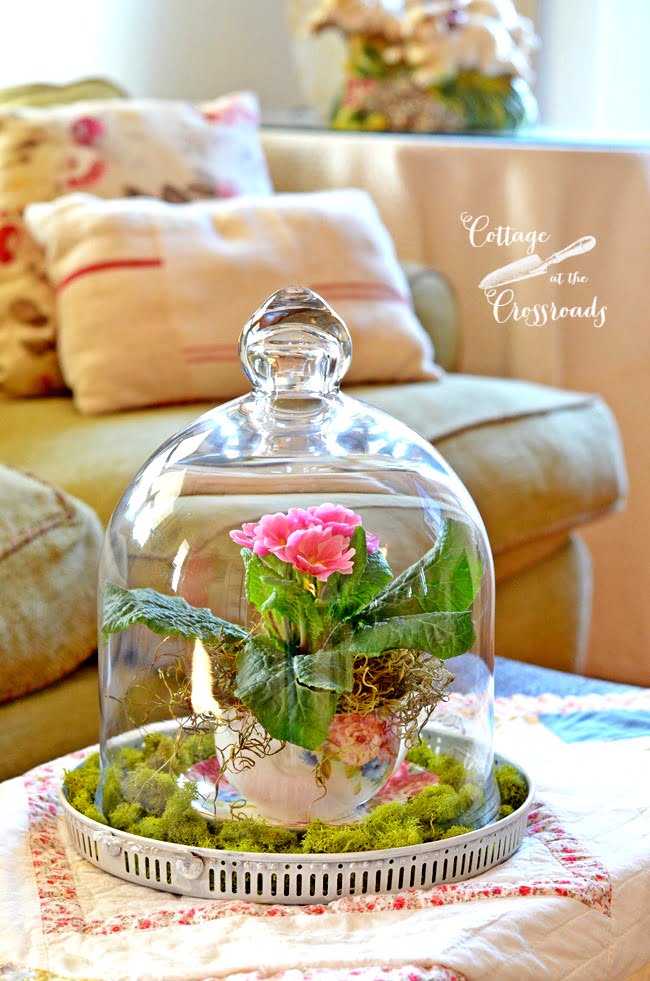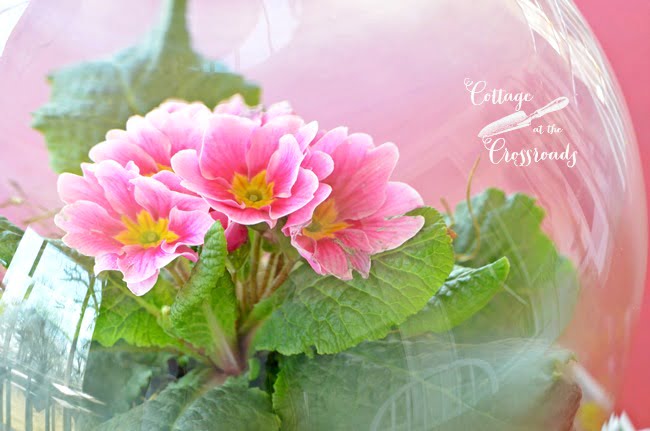 A few days ago, I was at The Home Depot and I spotted these beautiful blooming pink primroses. Just what I needed to bring a little spring inside the house even if the weather is not cooperating.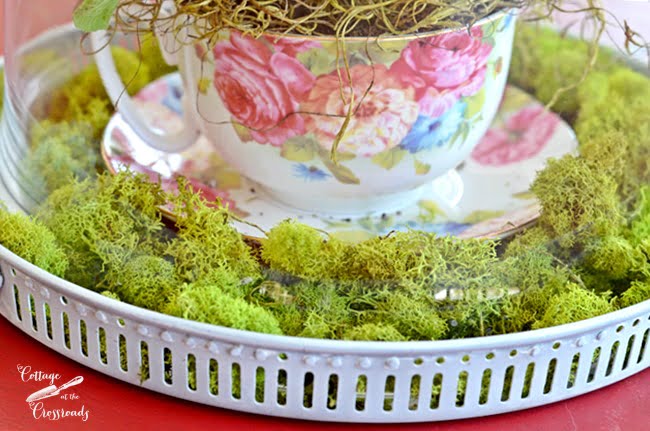 When I spotted the primroses, I remembered that I had purchased this gorgeous, extra large teacup and saucer at HomeGoods last year. They still have them this year because I saw them again about a month ago.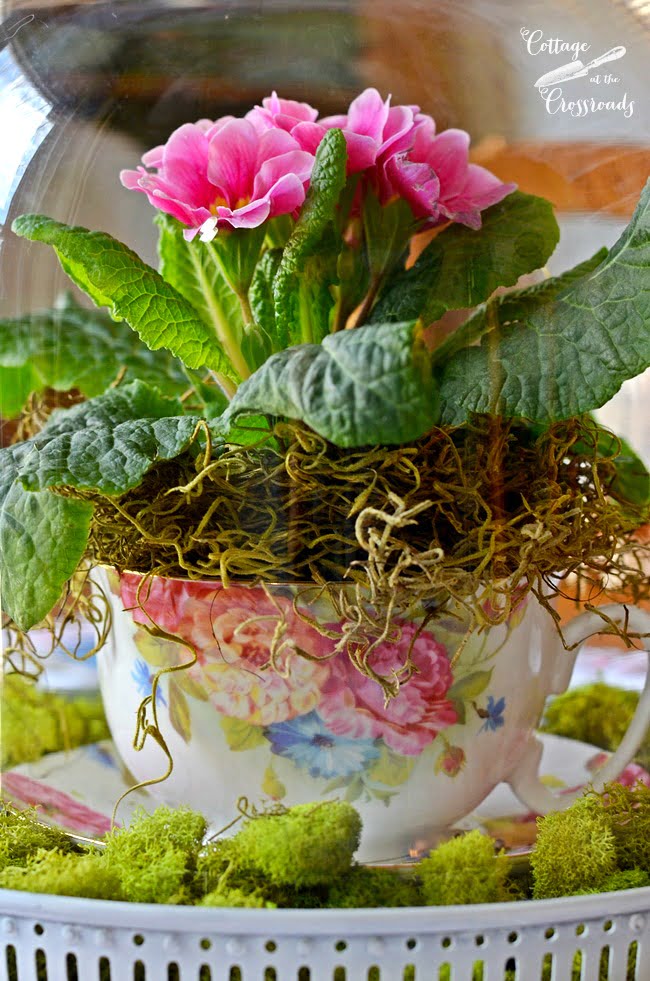 The shade of the primroses is almost the same pink of the roses on the teacup.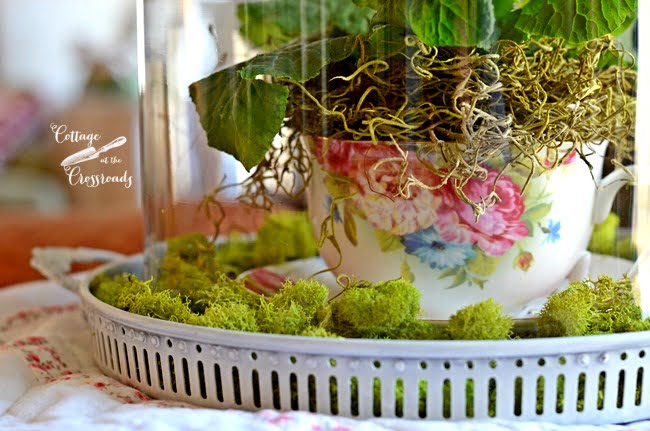 On the same day that I found the primroses, I picked up a bag of spring green moss to put in the bottom of this old tray that I spray painted a few years ago.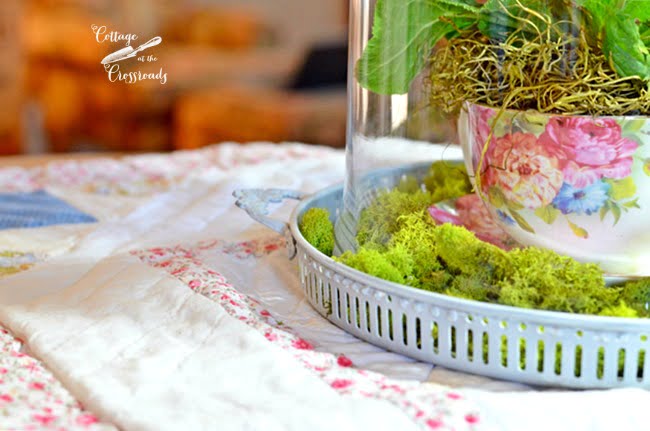 While digging around in my stash, I found this old pillow sham that I picked up at the auction a few weeks ago. It is old and faded and so soft from many washes.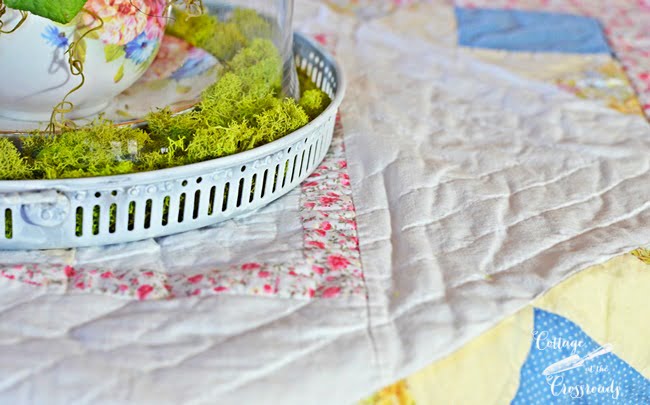 And did you notice that the blue patches are almost the exact same shade of blue as in the teacup? It was meant to be, I tell ya! A perfect little under blanket for my "spring under glass" arrangement!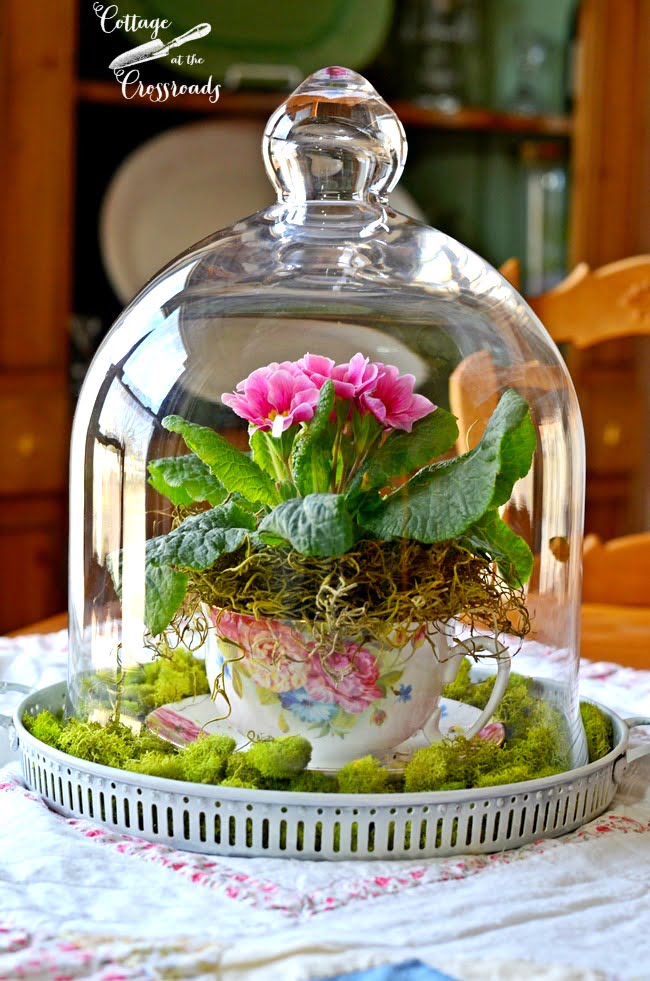 The glass cloche is one that I've had for several years. I found mine at Hobby Lobby during a 50% off sale on glass items. My original thought was that I would use this on our dining table as a spring arrangement.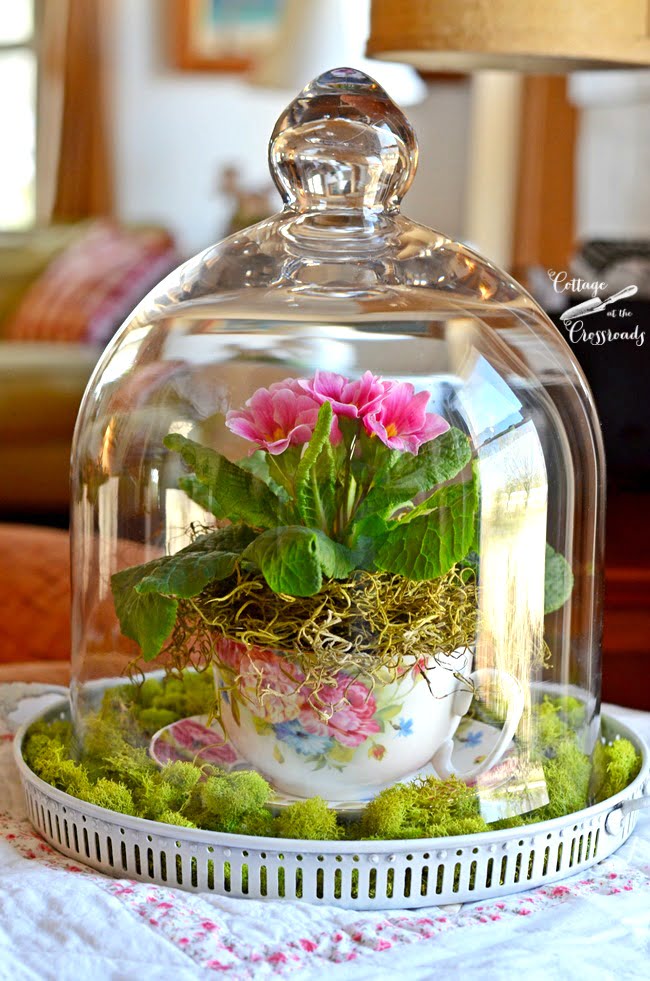 But then I moved it over to the sofa table next to a window where the primroses would get more light.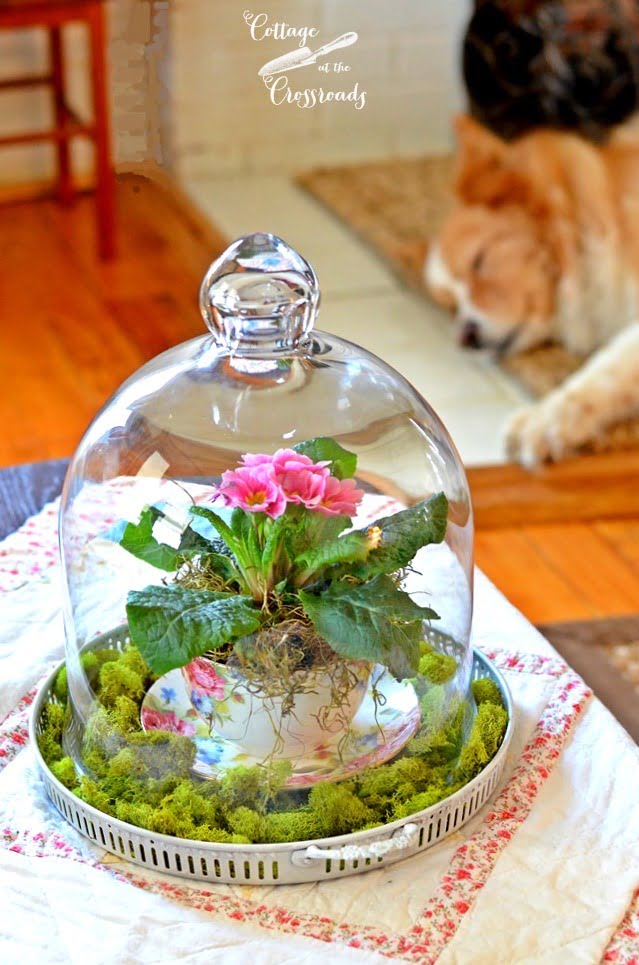 But then I felt like I wanted to constantly see my "spring under glass" since the weather is anything BUT springlike. So over to the coffee table it went. Lucy is just going to sleep until spring truly arrives!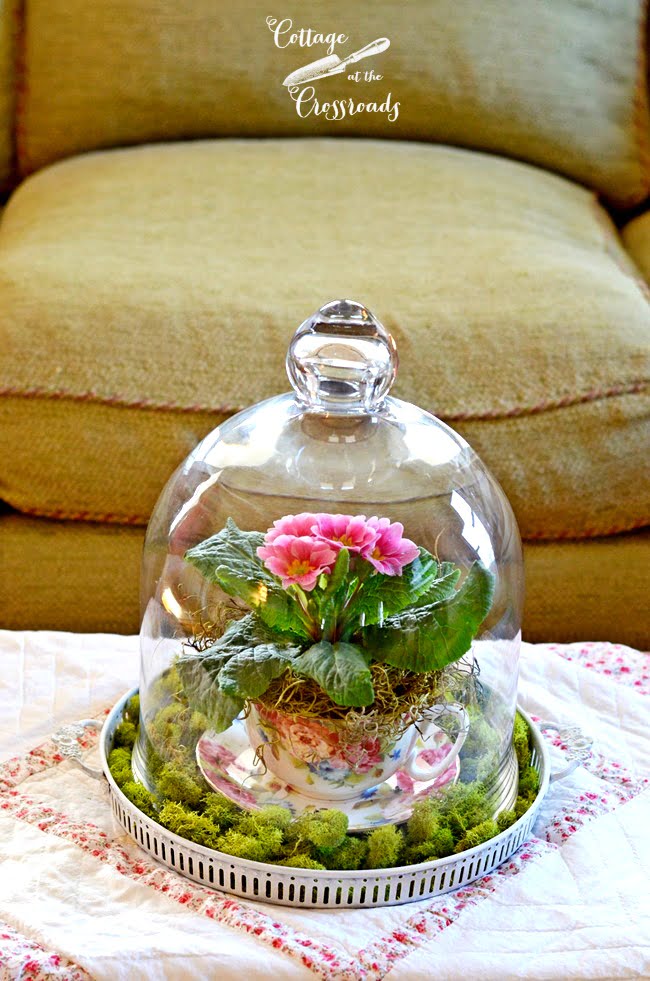 I just can't explain how uplifting this little arrangement is to me right now. Within it is the promise that spring isn't far away.  And as for the primroses, they will stay under glass until they cease blooming. Normally I would transplant it outside, but I just happened to read the label that was stuck in the plant which said that it was treated with neonicotinoids. I avoid putting anything treated with that insecticide any where near our garden. The chemical is thought to be related to the bee colony collapse disorder so I'm not taking any chances with it. For the time being, the primroses are bringing me hope of warmer days ahead.