Hello, everybody! Surprise! Surprise! It's me-Leo. I know it's been a long time since I've written a post but I wanted to show and tell you about our new mini motorhome! Well, it's new to us.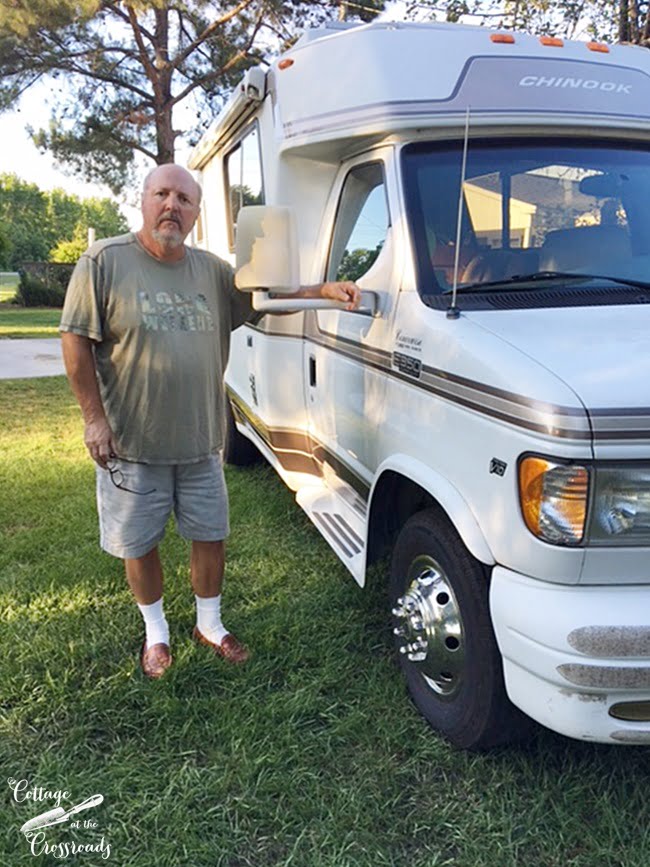 Until just a few weeks ago, I'd never heard of a mini motorhome. Let me take you back. Since Jane and I are both retired, about a year ago, we started discussing how we were going to spend our golden years. We both concluded that it would be nice to do some traveling while we still can.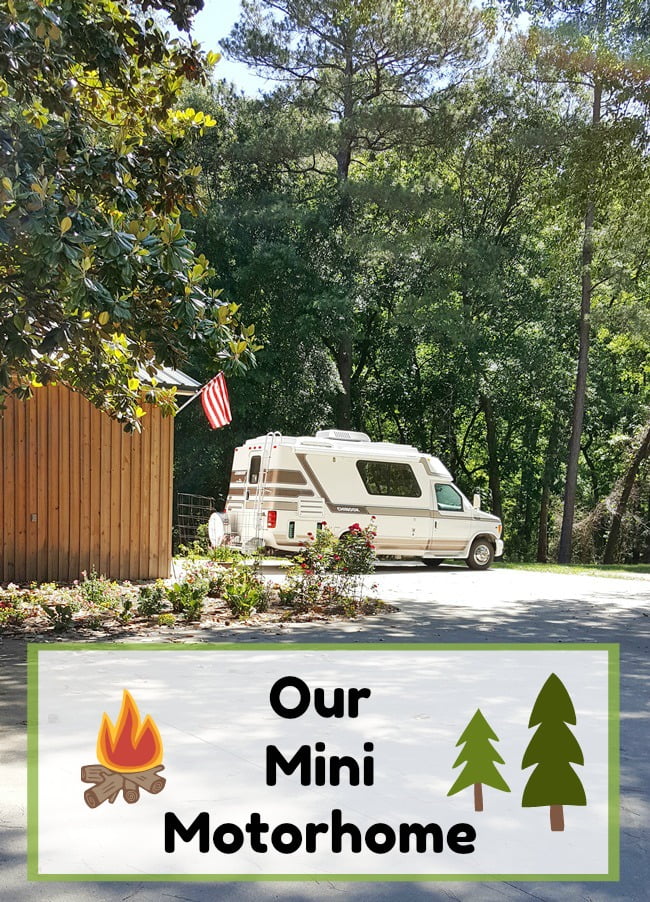 Since neither of us knew anything about RVs, we started researching and literally shopping. We really had no idea what we wanted. Who knew that there were Class A, B, and C motorhomes, travel trailers, and fifth wheels? We looked at them all, not really knowing what we wanted and here's the big one, what we could afford.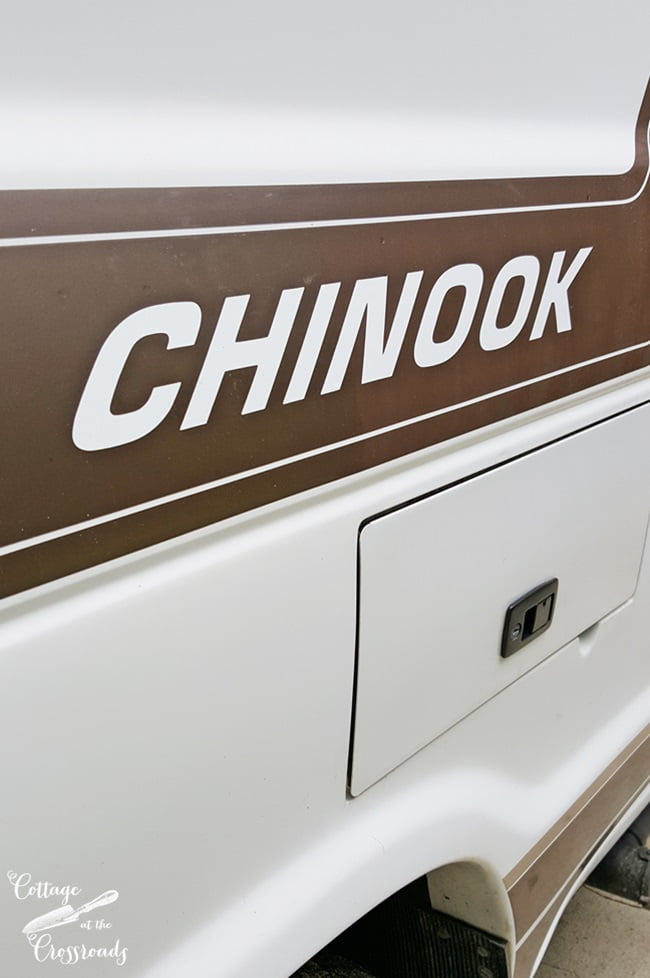 As luck would have it, I bumped into some friends and members of our church who indicated that they may be ready to sell their motorhome. I asked about it and they told me it was a Chinook, a smaller, mini motorhome. So I said, "What's a Chinook?" In all of our research and looking, it was the first time I'd heard that word.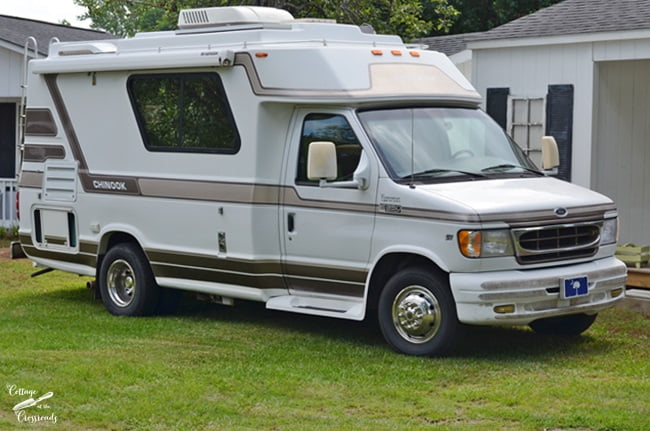 Here's a Chinook. After hours of more research online, I learned that it is a top of the line mini motorhome made in the state of Washington.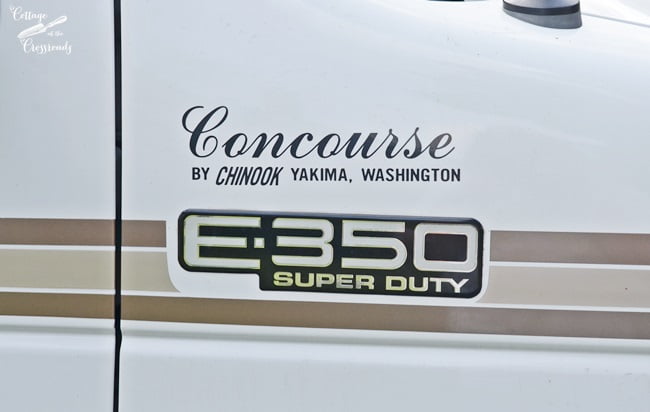 Unlike most motorhomes, the Chinook is a one piece molded fiberglass shell guaranteed for life not to leak. It sits on a Ford E-350 V-10 chassis. In short, it's a nice one. In our research, we discovered that these Chinooks are hard to find and highly collectible. And to think that here was one parked less than a mile from where we live! Well, it actually had been kept in a warehouse, and it had never been slept or cooked in!!!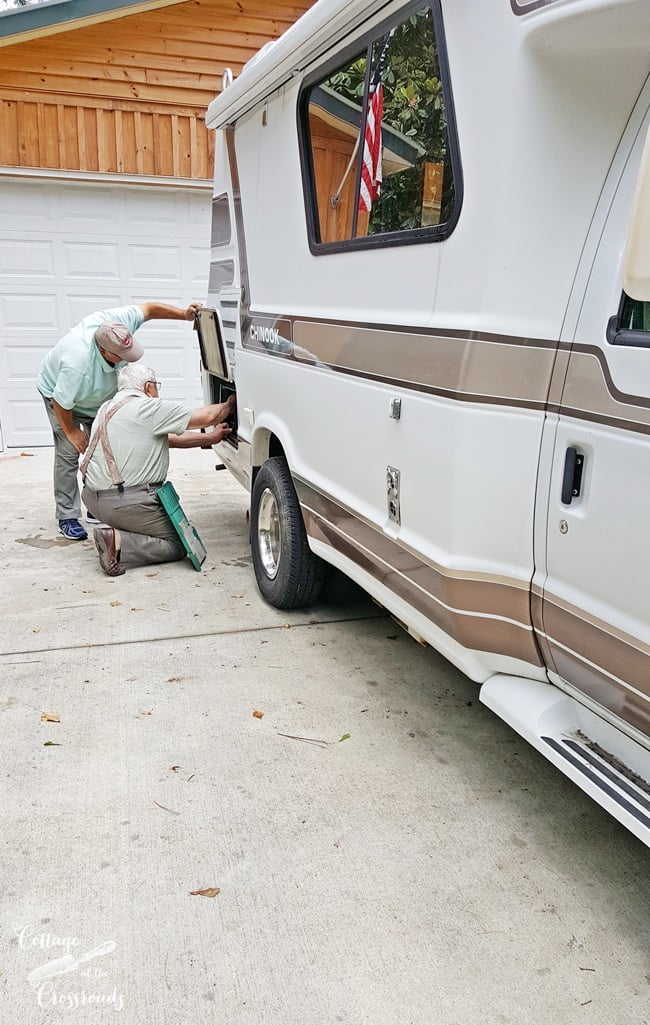 Our friends gave us a very reasonable price so we bought it! I took several hours learning about the systems. Here we're looking at the onboard generator.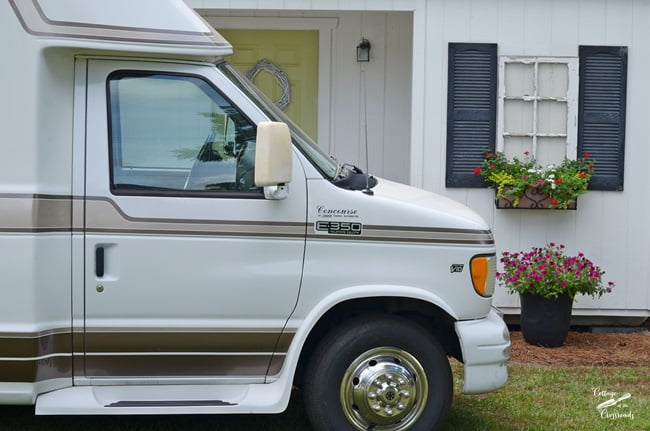 We've taken it on a few day trips just to get the feel. We're planning our first overnight maiden camping venture very soon.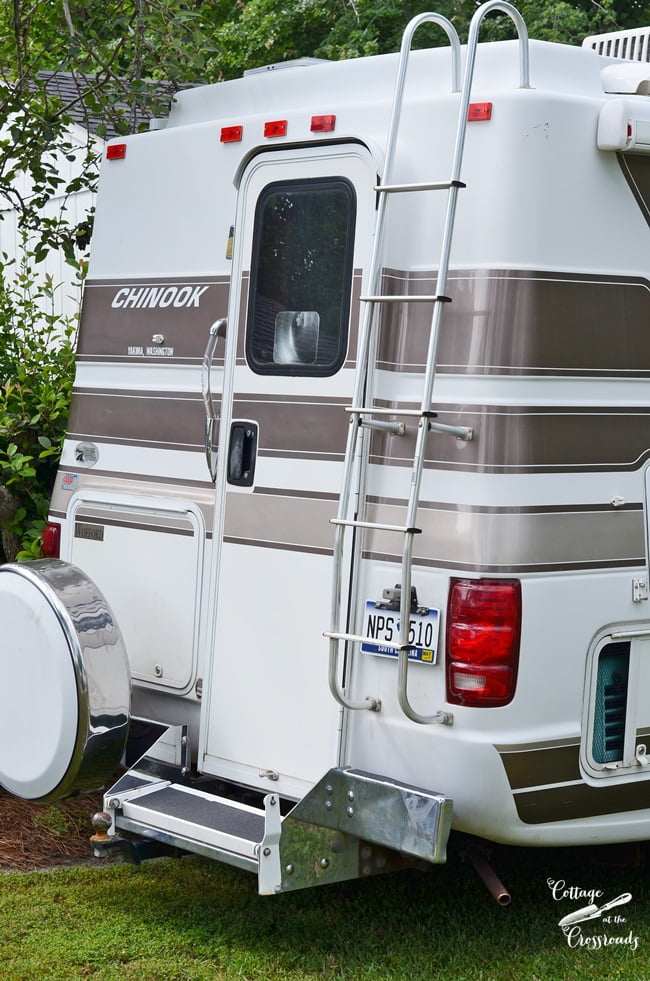 Jane says that she likes the stripes and not the swoops that you find on so many rvs. And there in lies the difference. Jane is concerned about stripes, swoops, and interior decor while I'm concerned with system operations, tire pressure, and gas mileage! We make a good team.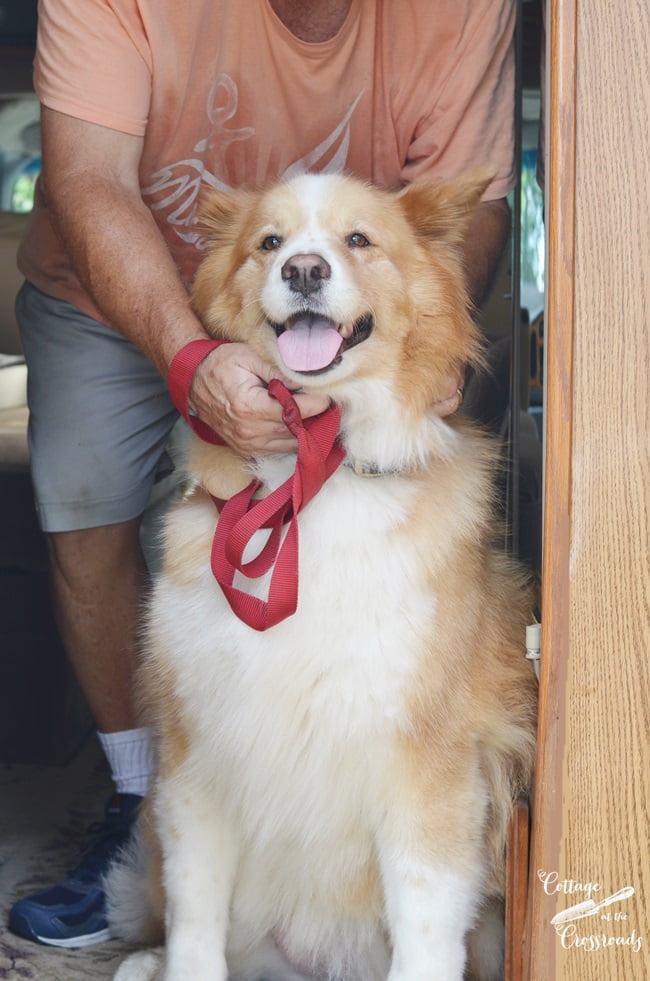 By the way, here's 90% of the reason we decided to buy a motorhome. Lucy can travel with us wherever we go. She loves it and so do we!
I know you're dying to see the interior, right? That's coming soon.
Live from Windhams Crossroads,