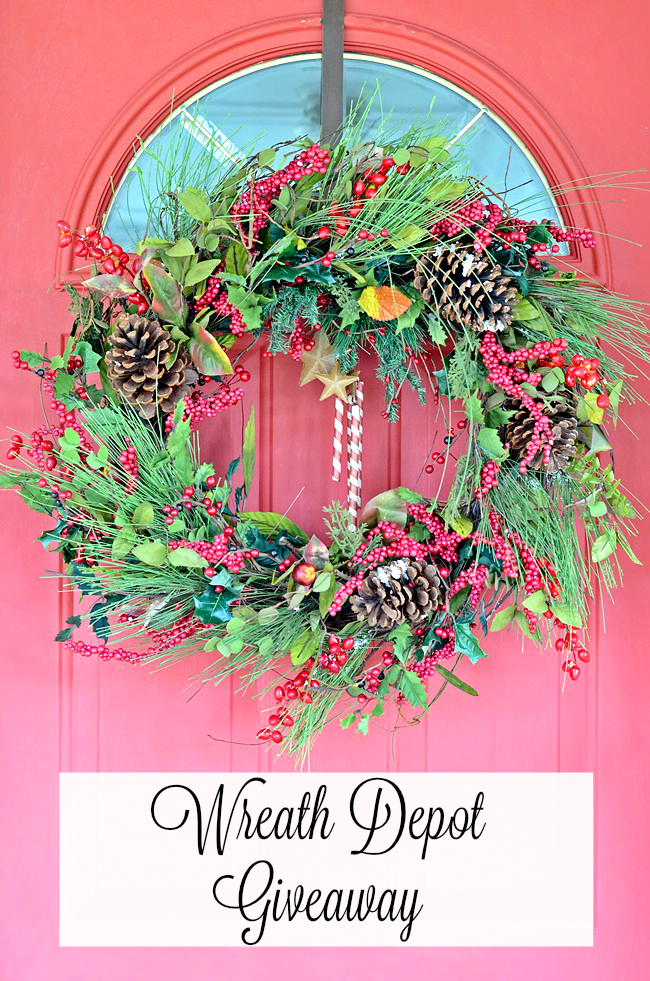 I think there is nothing more welcoming than a wreath on a front door. And isn't this one pretty! It's from The Wreath Depot, an online wreath company that has been hand crafting wreaths for over 26 years. They have a huge selection of fresh and artificial wreaths for every season and every reason.
And you're in luck because we're having a GIVEAWAY!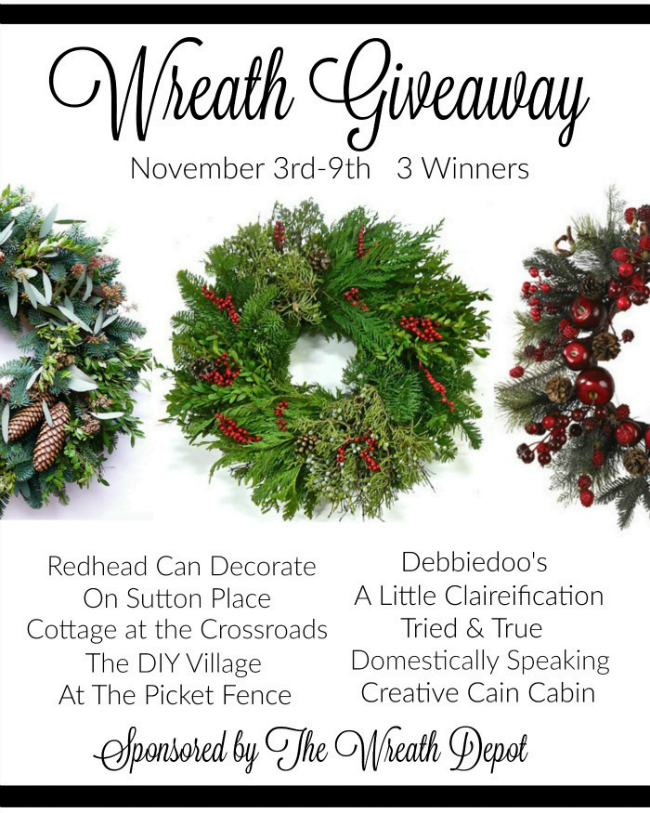 The Wreath Depot is generously providing 3 $100 gift certificates for my friends and I to give away! So there will be not one, but THREE lucky winners!
Disclosure: I was provided a free wreath from The Wreath Depot, but all of the opinions expressed in this post are my own.
With the holidays approaching, you may already be thinking and looking at wreaths. To see a spectacular selection, you can hop on over to The Wreath Depot website, or you can visit their blog Round and Round for more wreath inspiration.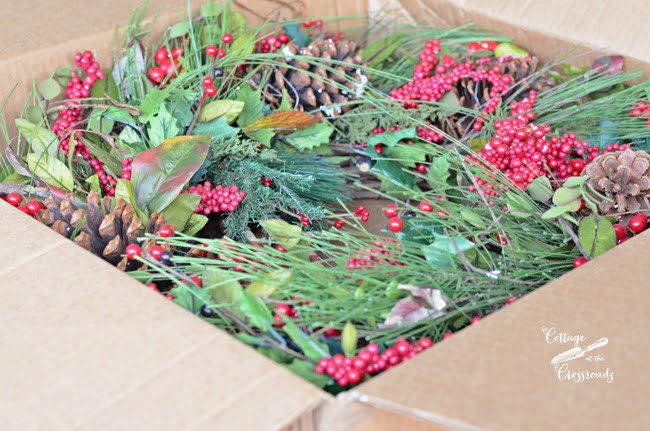 The wreath that I selected to receive was the Evergreen and Berry Artificial Seasonal 22 inch Wreath. As soon as I opened the box that it came in, I was in love!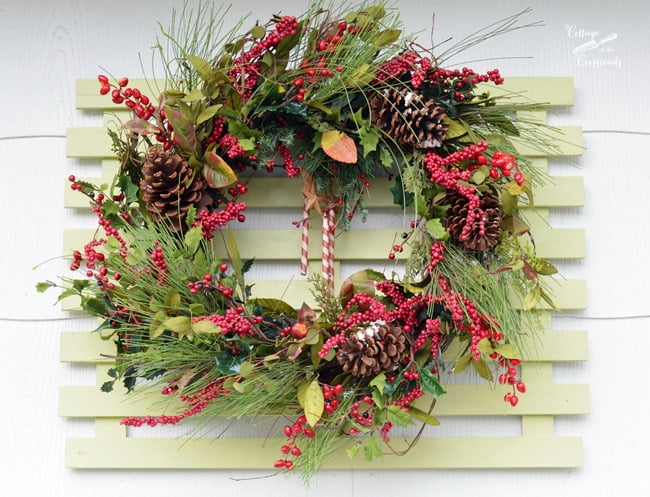 I hung it outside so that I could show you how natural it looks with the pine needles, pine cones, and all the berries. It's so pretty that it doesn't even need a bow.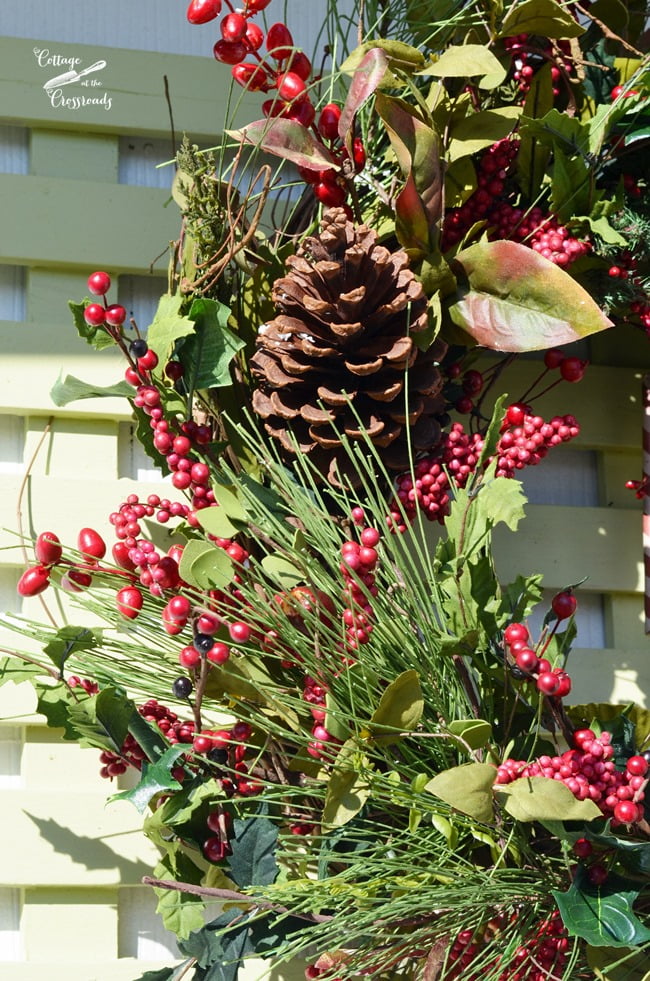 You can see that it's nice and full and very realistic looking.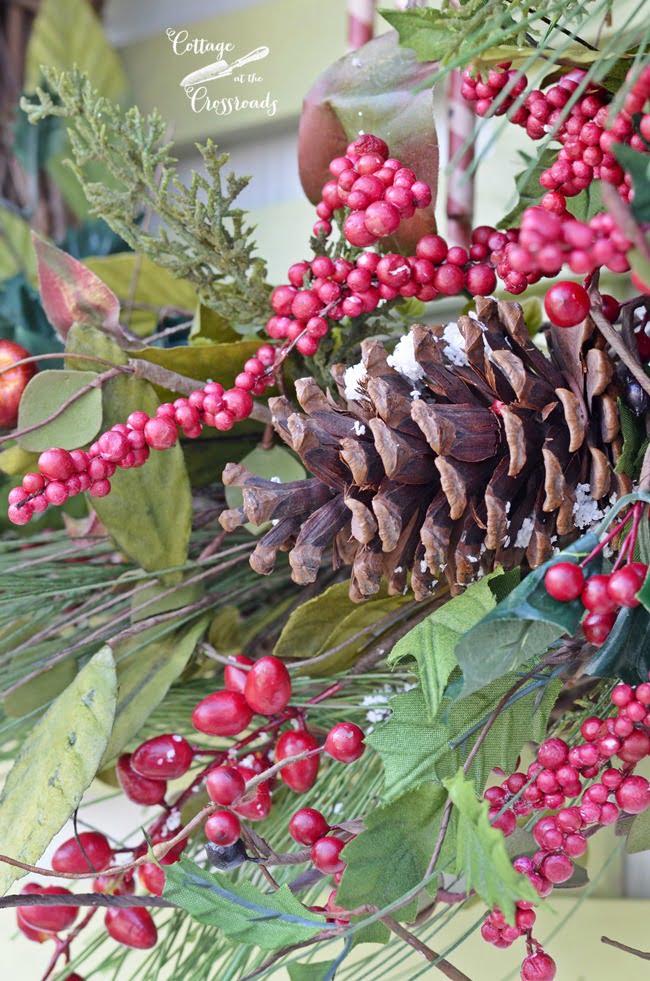 And it's loaded with berries!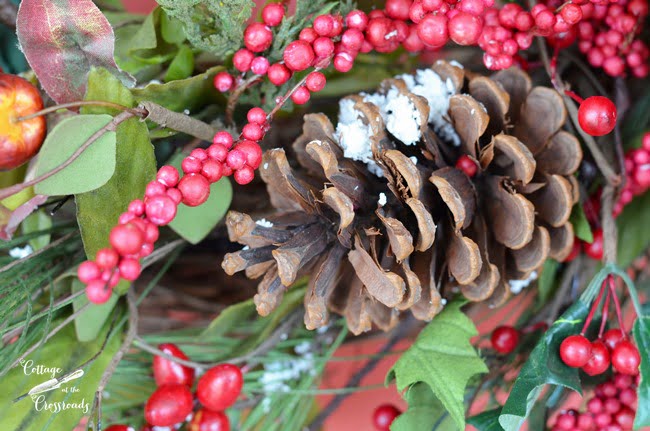 The pine cones have a little dusting of snow.
Look how pretty it looks on our red front door.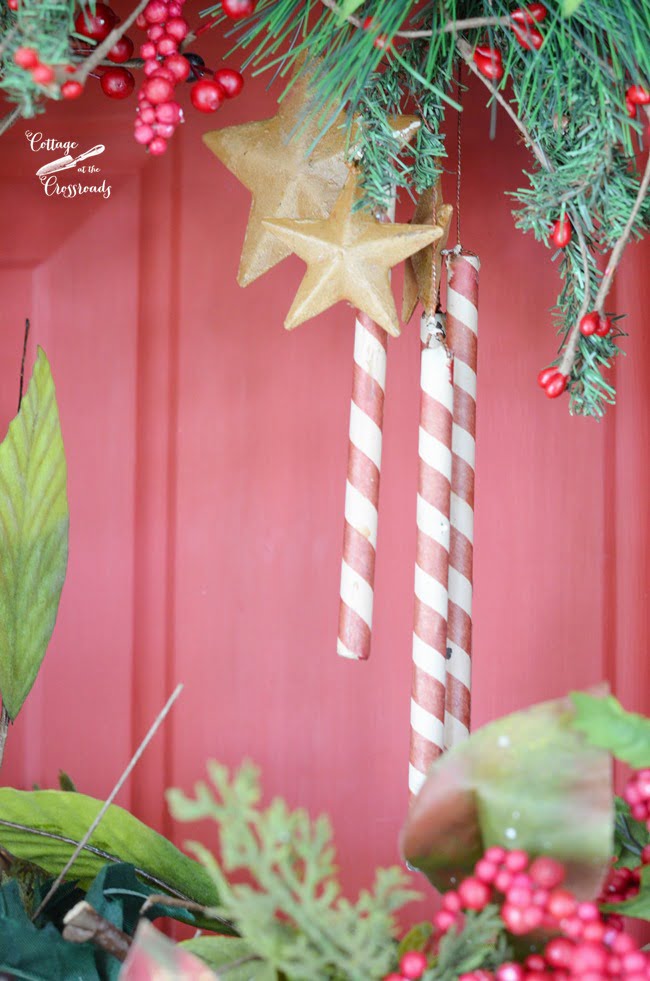 Hanging down from the center are some little "door chimes" that tinkle when the door opens. Such a neat touch!
How simple it was to just open my box, hang my wreath, and be ready for the holidays!
And if you already have a holiday wreath, The Wreath Depot has some of the most gorgeous spring and summer wreaths and dried flower wreaths that you've ever seen! Be sure to check out their selection and also visit all of my friends' links below. I'm pretty sure each of us selected a different wreath so you can see 9 more wreaths hanging on everyone's door! To enter the giveaway, just follow the directions in the form below. Good luck everyone!