Print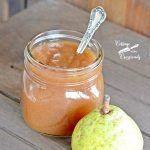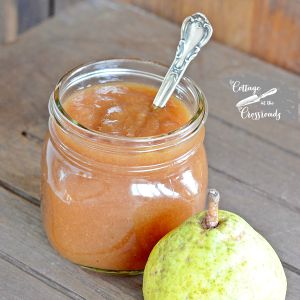 Pear Apple Butter
a delicious spread for toast or biscuits or a side dish for pork or chicken
8

large pears

peeled, cored, and coarsely chopped

5

large apples

peeled, cored, and coarsely chopped

1/4

cup

apple cider vinegar

2

teaspoons

ground cinnamon

1

teaspoon

ground ginger

1/2

teaspoon

ground nutmeg

1/2

teaspoon

ground cloves

1

cup

firmly packed light brown sugar

1/4

cup

molasses

1

cup

apple cider
Put the chunks of pears and apples in a large, 5 quart slow cooker.

Add the apple cider vinegar and the spices and stir to evenly distribute the spices.

Cook on HIGH for 4 hours.

Allow to cool and then spoon the mixture (in 2 batches) into a food processor or blender and puree.

Return the mixture to the slow cooker and add the brown sugar, molasses, and the apple cider.

Stir to completely mix the ingredients.

Cook on HIGH for 6 hours with the top propped open, stirring occasionally.

Allow to cool before adding to glass jars.

Store in the refrigerator and use within 3 weeks.
Don't be tempted to omit the molasses. It gives the butter a richer, smoky flavor!
Adapted from Fix-It and Forget-It Slow Cooker Magic